Kedarkantha Summer 2013 Photo Contest
Share this story
The contest results are out !  The top three winning photos are below. Our Judge Srinivasa Prasath shares with you why the pictures turned up winners. Post your comments below.
First Prize: Anirban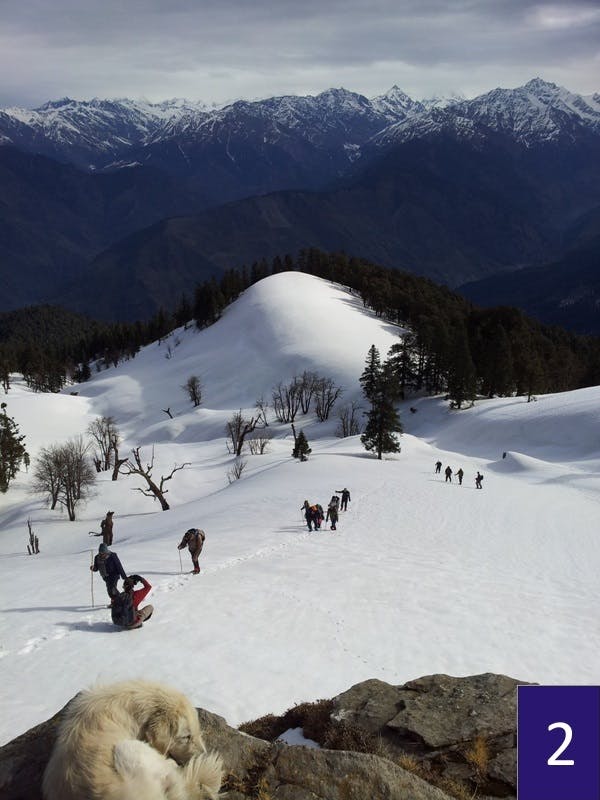 L S Prasath, our judge votes Anirban's picture a winner because "In every trail, almost always there is a dog which follows trekkers with equal energy up to a certain point and then suddenly you don't get to see it. In this picture Anirban has cleverly roped in the dog in the foreground against the people going down the trail to seed some open thoughts into the viewer's mind. And this picture definitely succeeds in triggering mixed emotions both for the dog and the trekkers happily returning back home. Also in the technical front, he has achieved a great depth and layering with dog in the foreground, people in the mid-ground and snow capped mountains in the background; all dominating in its own space and the people specifically leading into the frame. A good story telling photograph. Deserves to be first!"
Second Prize: Neeta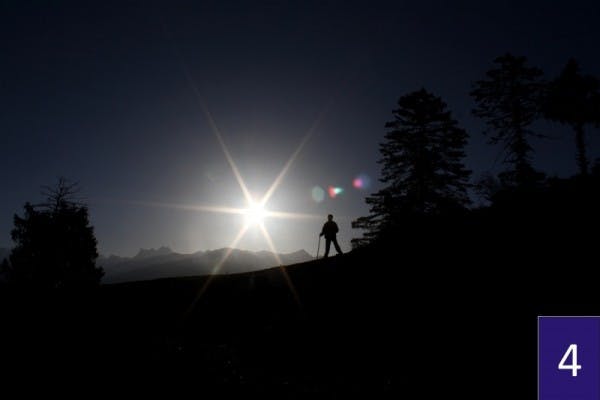 According to our judge Neeta bags the second prize because "This is a wonderful silhouette shot of a lonely trekker. Neeta has appropriately placed the trekker on the thirds to make the composition strong. The narrow aperture has produced a great depth and also introduced an interesting star burst effect. More often than not, one will find themselves alone on the trail, slowly soaking in the beauty of Nature. This picture exactly reflects one such moment on the trail."
Third Prize: Swet Kumar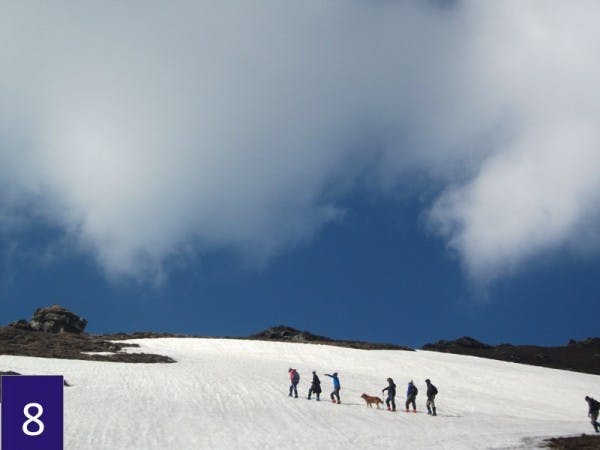 "Swet's picture reflects some great energy! Firstly the group of trekkers ascending the slope along with a dog reflects enthusiasm. Secondly a trekker pointing to something interesting outside the frame generates an element of curiosity and suspense. Finally the effective use of negative space (sky and descending clouds) to compress the energy back into the frame. A good composition overall! " says L S Prasath
Here are the shortlisted 10 best photos of the  March – April Kedarkantha trek. Trekkers were asked to submit their best photos from the trek for the contest.
The judges will now run through these photos and choose one among them as the winner. Before the judges choose, tell us which of these photos deserve the best photo award (use the comments box below).
The photographs selected here are in random order. The numbers attributed to the photos are to identify the photographer and does not denote any ranking by Indiahikes. Use the number and the name of the person to make your comments.
Please click on the photo to view the enlarged image.
A note from Indiahikes:
The winners get the following awards from Indiahikes.
The winner of the photo contest gets a Rs 5,000 Trek Voucher from Indiahikes.
Rs 2,500
Rs 1,000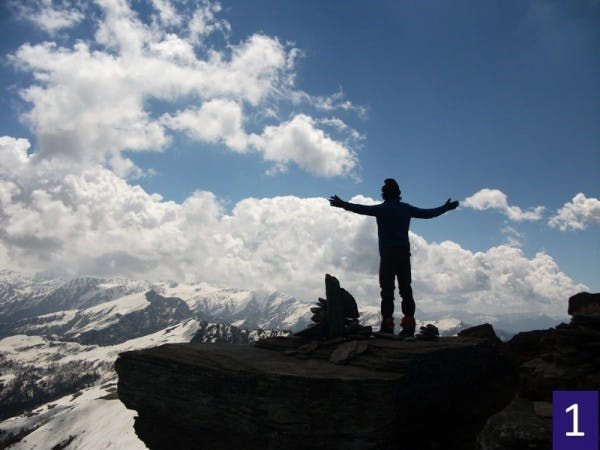 1-Photographer: Abhilash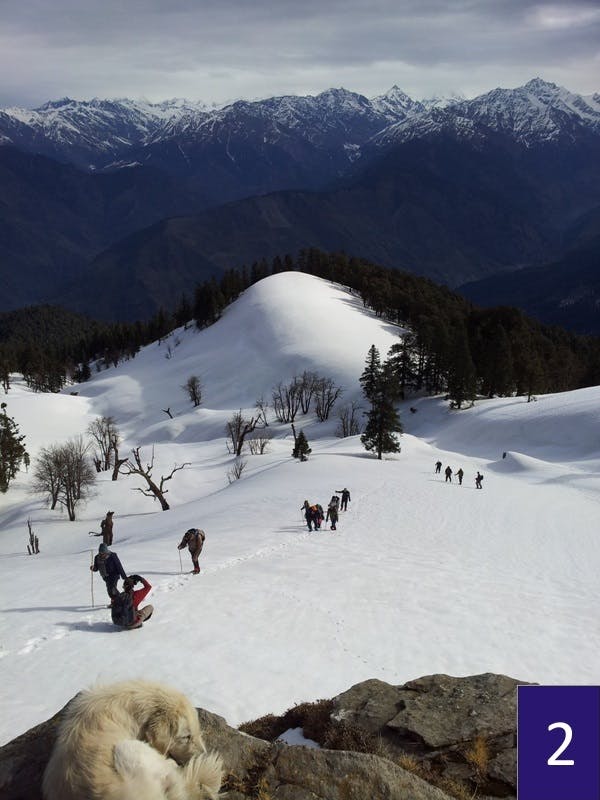 2-Photographer: Anirban
3-Photographer: Kunal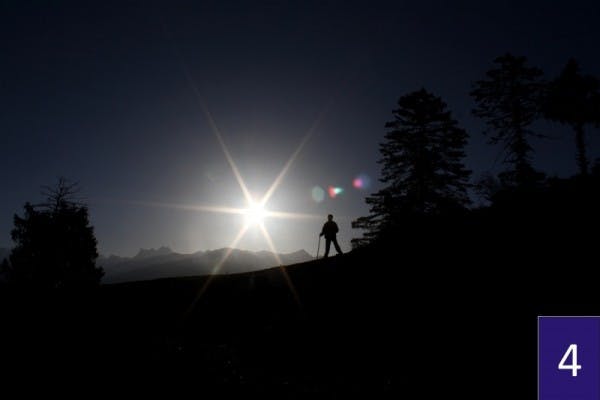 4-Photographer: Neeta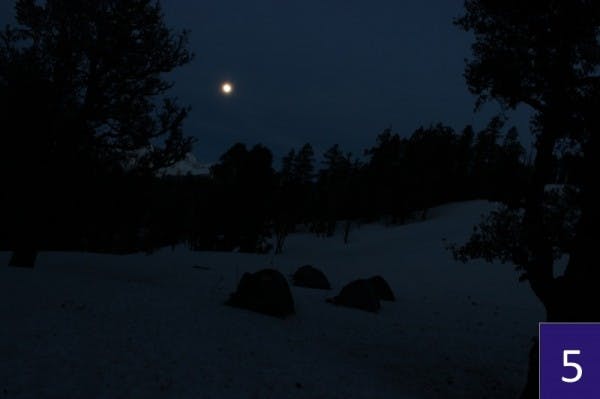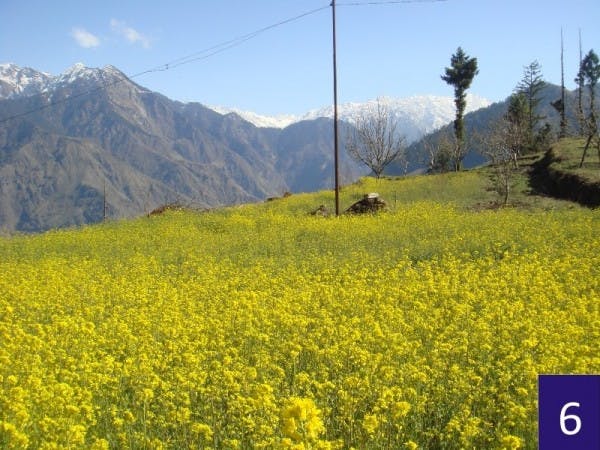 6-Photographer: Rahul Agarwal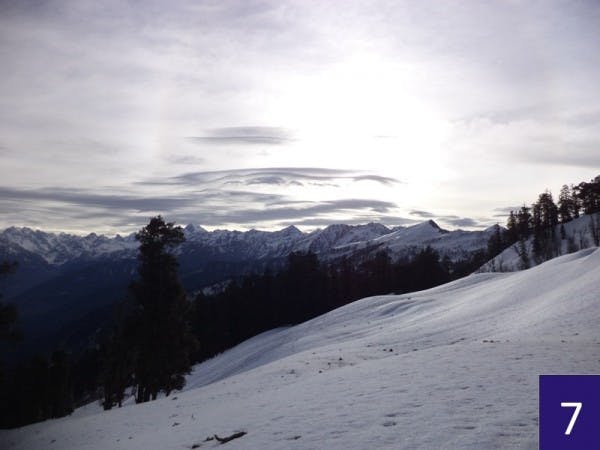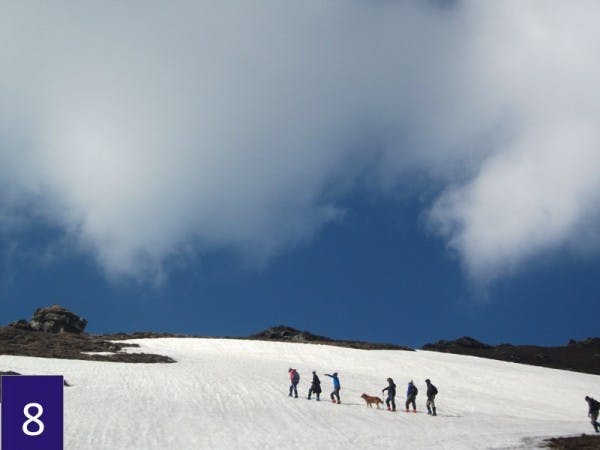 8-Photographer: Swet Kumar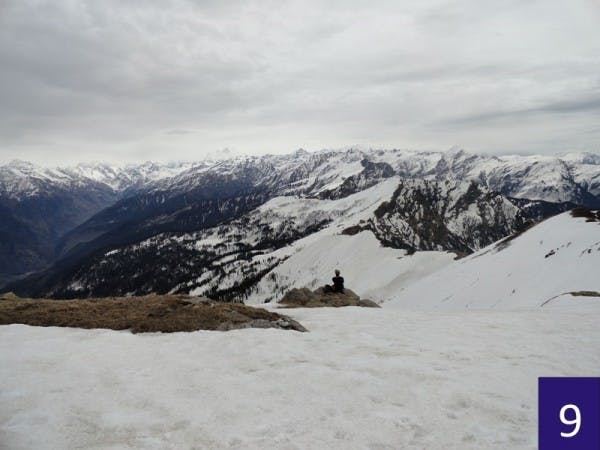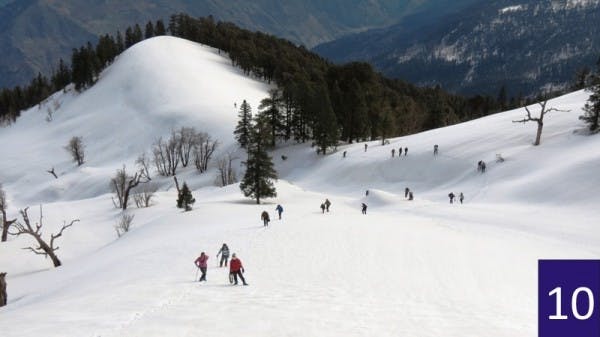 10-Photographer: Vinod
Sign up for our much loved Weekly Mailer
We have terrific trekking tips, trek updates and trek talks to look forward to