Landslides in Uttarakhand and Himachal. All trekkers safe.
Share this story
Landslides in Uttarakhand and Himachal. All trekkers safe.
Category News
By Karishma Jayapaul
2017-08-11
This week has been a mixed bag for us. We've had successful treks like the Pin Bhaba but also faced some woes from the frequent landslides in Uttarakhand.
Trekkers encountered two landslides yesterday. One was on the way to Govindghat via Poolna. The landslide was huge and blocked the trail. Trek Leaders from all organisations came together and tried to carve out a different route for the trekkers. Eventually, all trekkers reached Govindghat safely.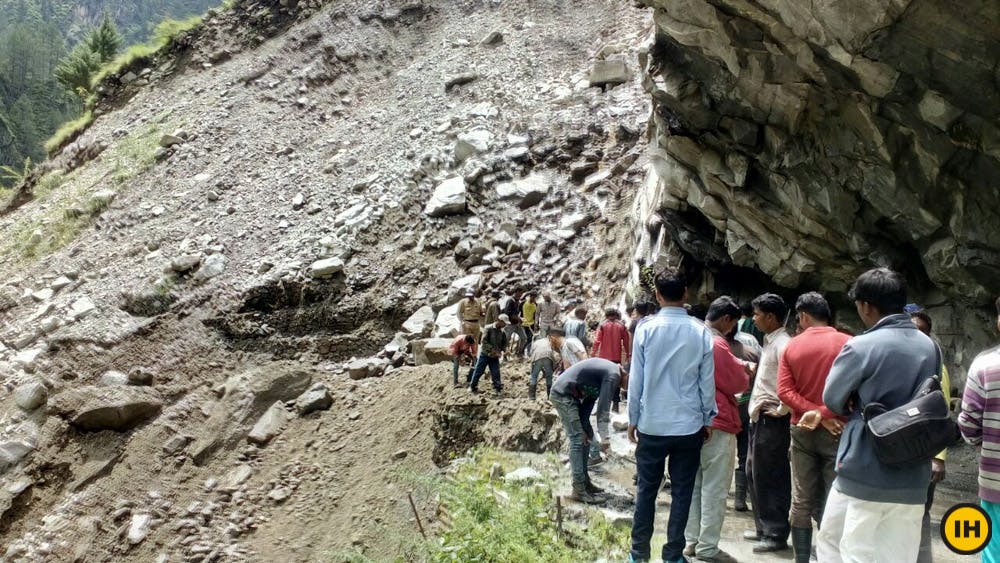 Trekkers who had reached Govindghat and were going back to Haridwar were held up by a landslide as well. Trekkers crossed the landslide area on foot and went over to the other side. There, they got onto different vehicles.
Our Trek Coordinators have been on their toes to have these vehicles arranged quickly so that trekkers don't face too much of a delay.
Those of you planning to visit Badrinath post the trek might have to rethink your plans. The roads to Badrinath have been closed due to landslide scare.
On a brighter note, the valley is still abloom!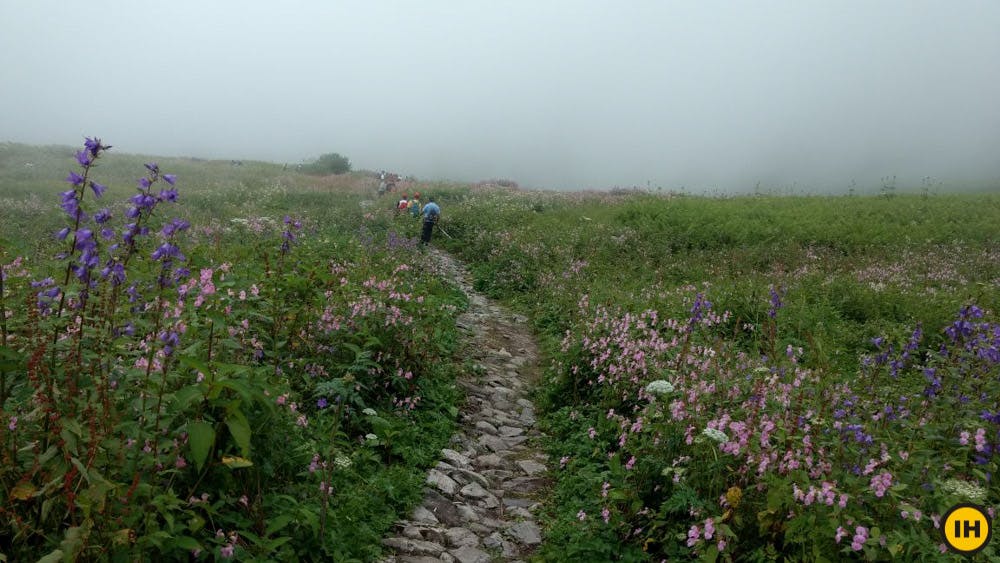 Delays in Prashar Lake due to landslides
The Prashar Lake trek was also struck by landslides. There was one at Bilaspur, which delayed the trekkers who were on the way to Mandi by at least 3 hours. Another landslide occurred on the way to Prashar Lake while they were trekking.
But the team managed to reach the lunch site despite numerous road blocks. They began the trek post lunch.
It drizzled a bit along the way but the weather was mostly clear.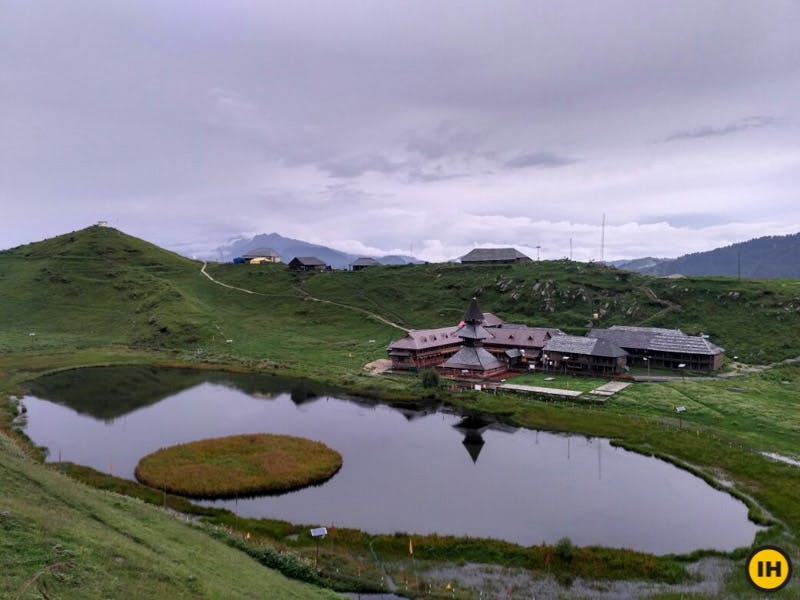 The Hampta Pass trek has been running smoothly despite rains. The weather gods take control at Shea Goru making it bright and sunny. As soon as you step into Lahaul Valley, the rain and mist clears out. This has been the trend this entire month.
Trek Leader Himanshu gushes about Shea Goru. "The nights at Shea Goru were clear and beautiful. Words can't express how it looked," he says.
We have been discussing rains in the past week and as Arjun, our founder says, "We've experienced good rains this season – this is much required in the Himalayas. But it has been slightly discouraging for first time trekkers."
While it has been raining throughout the Bhrigu Lake trek, this time the views have slightly improved. But the rain and fog are signature characteristics of a monsoon trek and we aren't complaining. Our Local Trek Leader Prahlad says the views have improved. "We cherished even the five minutes we get to see the Bhrigu lake," he says.
Trek Coordinator Varun Balakrishnan will be going on the trek tomorrow. He couldn't wait to begin with his trek tomorrow so he went for a short acclimatisation trek to Jobra today. Good luck to him!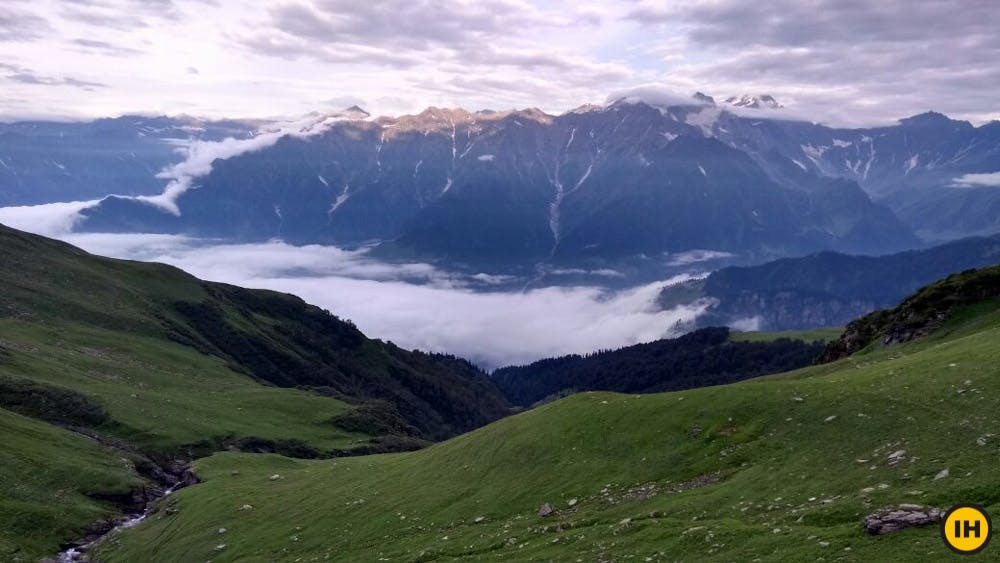 Vishnu Benne, our Trek Coordinator, just finished the Pin Bhaba trek this week.
He has been beaming with excitement and cannot stop gushing about it. The Khara campsite is his favourite of the nine day trek. He says, "There is one point where you stand on top of a cliff to cross over from one valley to another. I could see the valley from Muling that I had just trekked from and the huge bugyal towards Khara. I just couldn't take it, I had tears in my eyes."
Most trekkers have said similarly. In fact, Trek Leader Gurdit was stunned by this spectacular trek too! He still says it's his second favourite trek though – Kashmir Great Lakes being his favourite!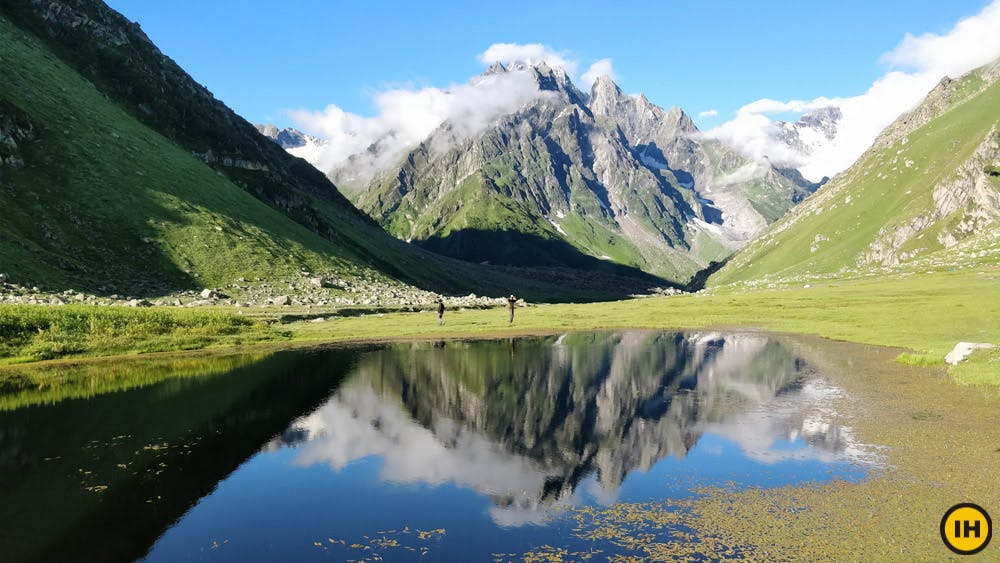 Speaking of Kashmir, our Co-founder, Sandhya is all set to go for the Tarsar Marsar trek. She leaves tomorrow to witness one of the most beautiful treks we've explored. Arjun Majumdar, our founder has written an article on the story behind how Tarsar Marsar was explored by him, Sandhya and Manish Pasad, our Chief of Operations. Read it here.  
This week has been a bit hard on us but we've managed to keep our trekkers safe. Write in to me if you have any queries, comments or suggestions at karishma@indiahikes.in
Sign up for our much loved Weekly Mailer
We have terrific trekking tips, trek updates and trek talks to look forward to