Latest Updates About Treks Affected By High Court Order
Share this story
Latest Updates About Treks Affected By High Court Order
Category News
By Swathi Chatrapathy
2018-09-07
With the High Court imposing a ban on camping in the alpine meadows / bugyals of Uttarakhand, there has been a big impact on our treks and the routes.
This is because almost on all Uttarakhand treks, we camp in meadows. And that's out of the picture now.
In this post, we're putting together status updates from each trek and any changes in the route / itinerary that have come about as a consequence of the ban.
Let's dive right into it.
Roopkund
This trek has taken the biggest hit. We are not running the trek.
The meadows of Bedni are central to the trek. You first camp in the forests of Gehrauli, then in the meadows of Bedni for two days and then proceed to the meadows of Pathar Nachuni.
Bedni Bugyal is at a crucial altitude. Trekkers usually camp there two nights to acclimatise better. Skipping that would mean an enormous increase in chances of altitude sickness.
So as of now, the Roopkund trek is off limits.
The dreamy Tarsar Lake on the Tarsar Marsar trek – perfect alternative to the Roopkund trek in September. Picture by Sudheer Hegde
If you have registered for the Roopkund trek with Indiahikes in September or October, here are your options.
(Your trek coordinator would have written to you with alternatives)
You have options to join these treks in September
1. Tarsar Marsar (Kashmir) **Recommended
You have options to join these treks in October
1. Sandakphu (West Bengal) **Recommended
Kedarkantha
We are running the Kedarkantha trek! The forest department has given us permission to run this trek.
However, we will be following this route.
Dehradun → Sankri → Juda Ka Talab → KK Base → KK Summit → Har Gaon → Sankri → Dehradun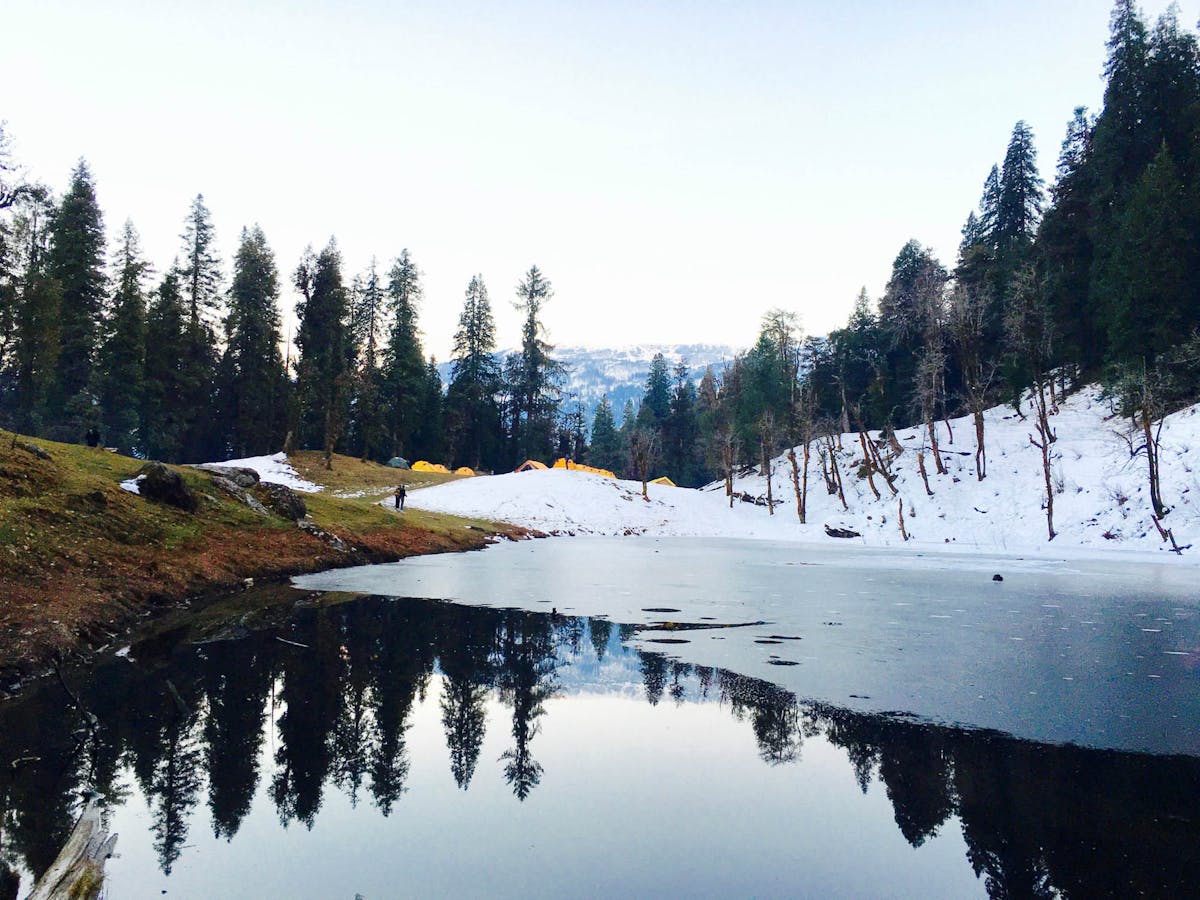 The mesmerising Juda Ka Talab campsite on the Kedarkantha trail.
This was our old route to Kedarkantha. It's what got Kedarkantha its popularity. It has few of the prettiest campsites amongst all our treks.
The only downside is that the trail might be a little crowded. That's something we will have to cope with. But don't worry, the vastness of the mountains will make up for it.
Our current route through Jalota and Pukhrola involves camping in what the forest department classifies as meadows. So that trail is inaccessible right now.
If you have registered for the Kedarkantha trek with Indiahikes:
Hold onto your registrations. Don't make any changes in your plan. You will be going on the trek as scheduled.
However, you will be taking the new route. Most of us at Indiahikes fell in love with Kedarkantha because of this route. So don't think twice, go for it.
Har Ki Dun
The Har Ki Dun trail too has been affected by the ban because the final Har Ki Dun campsite is in an alpine meadow.
So you will not be camping at Har Ki Dun.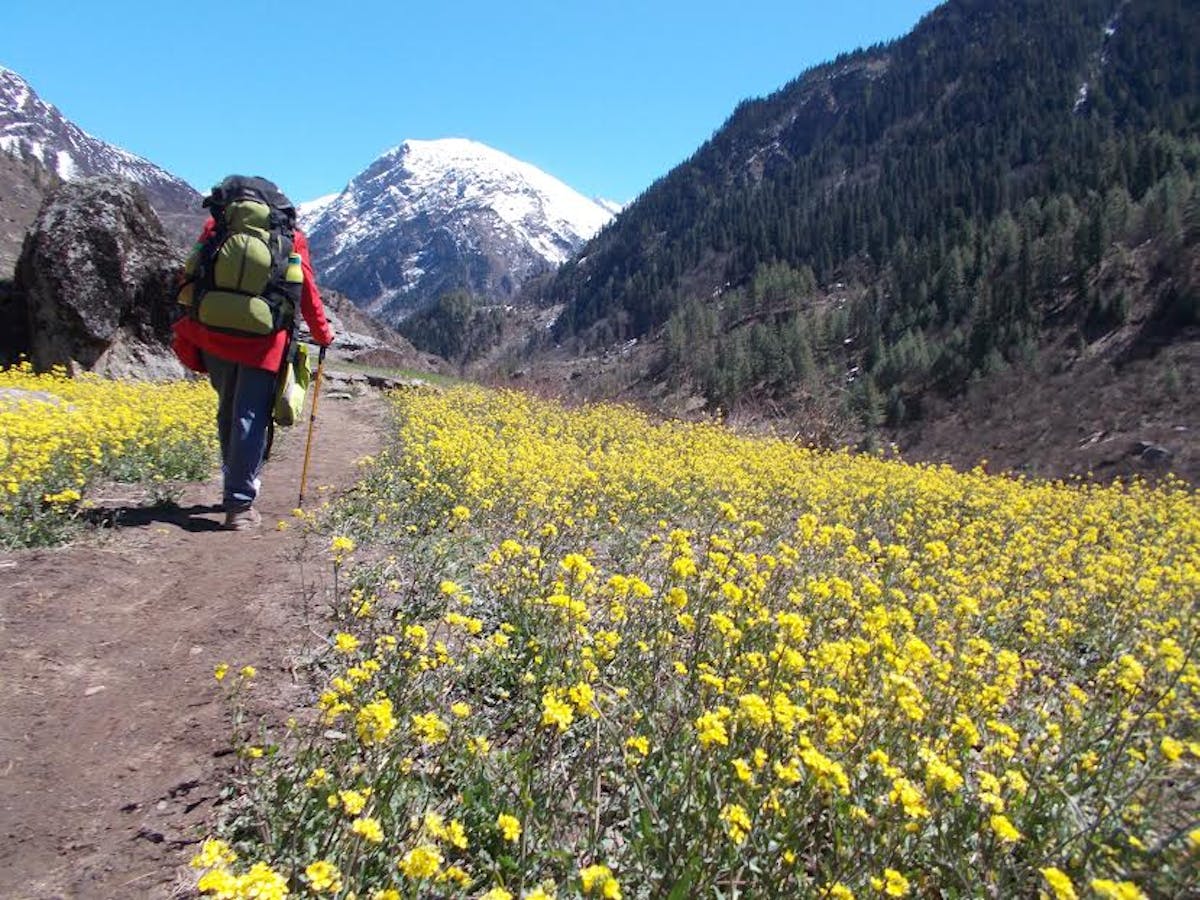 Trekking beside the Osla village farmlands with a view of the swargarohini in the backdrop
However, you will have a day to trek to Har Ki Dun and back from the Simatra campsite.
Will you be going to Jaundhar Glacier or Maninda Tal? Yes. Although both the places are beyond Har Ki Dun, the trek leader will take a call based on weather and other factors. Expect to go to one of these excursions.
What if you have signed up for the Har Ki Dun trek with Indiahikes?
Carry on with your trek and travel plan. You don't have to make changes.
You will be following the same route. But the camp locations have been moved to accommodate changes in distance and altitude.
Here is the new itinerary.
Dehradun → Sankri → Drive to Taluka and trek to Gangaad → Osla → Simatra → Simatra to HKD and back → Chilurgad → Trek to Taluka and drive to Sankri → Dehradun
Dayara Bugyal
The Dayara Bugyal trek is also back in action.
You will be trekking in the grand meadows of Dayara and also going all the way to Dayara Top just as planned.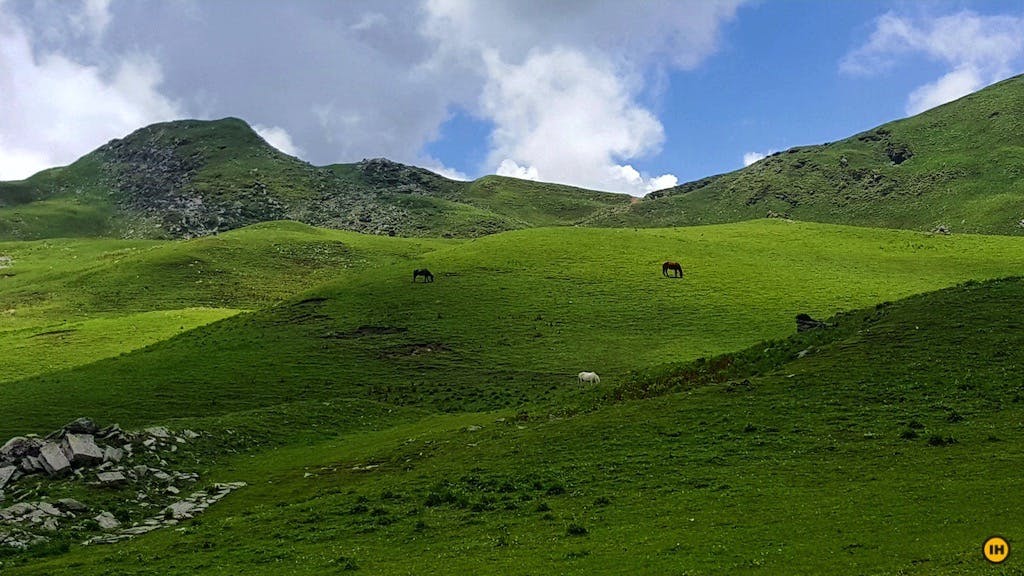 If you have registered for the Dayara Bugyal trek with Indiahikes
Stick to your plan. Don't make any changes in your travel.
There are changes in the route though.
The addition is the trek from Gui to Barnala. It's a fantastic forest trail. And Dayara has few of the best forest trails compared to most Uttarakhand treks. So it will make up for not camping in the meadows.
Here's what the route will look like:
Dehradun → Raithal → Gui → Barnala → Dayara Top and back to Barnala → Barsu → Dehradun
Kuari Pass
We have not yet received permission to organise this trek. Gorson Bugyal occupies a large part of the Kuari Pass trail. So this trek is still on hold.
What if you have registered with Indiahikes?
Don't do anything yet. Stick to your plan. There is a way to do the trek without camping in the meadows. Once we get permission to trek there, which is likely to happen soon, we'll let you know.
If your trek is in the next few weeks, then your trek coordinator will get in touch with you and let you know what steps to take.
Gaumukh Tapovan
This trek has not been affected by the High Court order.
Camping at Tapovan has been called off so you will be camping at Bhojbasa and instead be going on an excursion to Tapovan from there.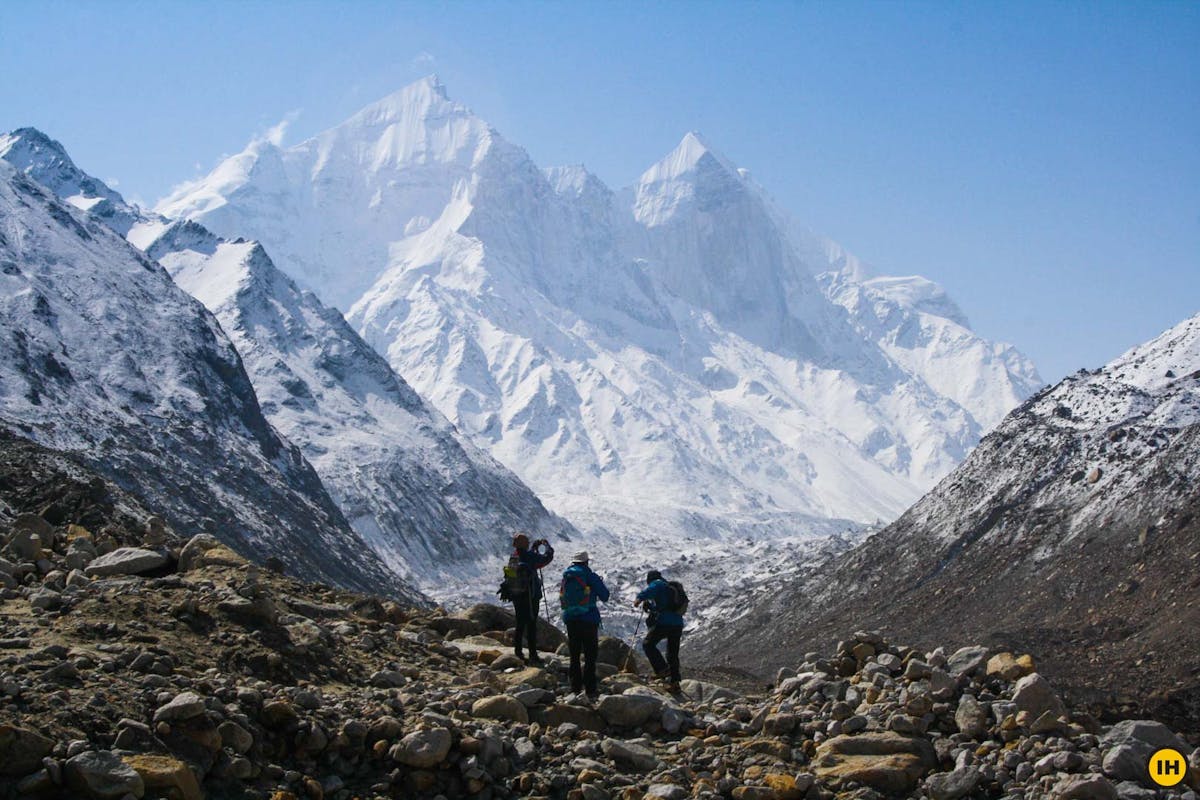 A view of the Bhagirathi sisters on the way to Gaumukh Tapovan. Picture by Sushma Honnappa
If you have registered for this trek with Indiahikes:
You have nothing to worry about. Go ahead and have a good trek.
Here's what your itinerary will look like:
Dehradun → Dharali →Chirbasa(via Gangotri) → Bhojbasa → Acclimatisation walk to Gaumukh and back to Bhojbasa → Dharali (via Gangotri) → Dehradun
If you have questions, drop in a comment and we'll help you.
PS: We have not updated these fresh itineraries on the main trek pages because these are temporary changes.
What you should do now
1. If you want to work with us: Head over to our careers page. We have lots of positions open. We also have lots of applications coming in. So the sooner you apply, the better.
2. If you want to see the 13 best treks in India: Then get our guide here.
Sign up for our much loved Weekly Mailer
We have terrific trekking tips, trek updates and trek talks to look forward to