Latest Updates: All Treks Enjoying Brilliant Clear Weather
Share this story
Latest Updates: All Treks Enjoying Brilliant Clear Weather
Category News
By Karishma Jayapaul
2017-11-17
With the autumn season in full swing, we're happy to be woken up with photos from the golden-hued Har Ki Dun valley and the evergreen (quite literally) Sandakphu .
Here are the updates on our currently running treks.
As expected at this time of the year, the weather on the Sandakphu Phalut trek has been clear for the past couple of weeks. Trekkers were blessed to spot the Sleeping Buddha without any mist blocking their view.
Besides, good weather adds a lot more to your experience. Our Trek Leader Sushant Ale says, "Trekkers went all out in getting to know the culture a bit more by interacting with the locals. They also got a chance to interact with other trekkers from around the world who were doing the trek." 
That's a plus point of trekking to Sandakphu – you get to meet trekkers from all over the world!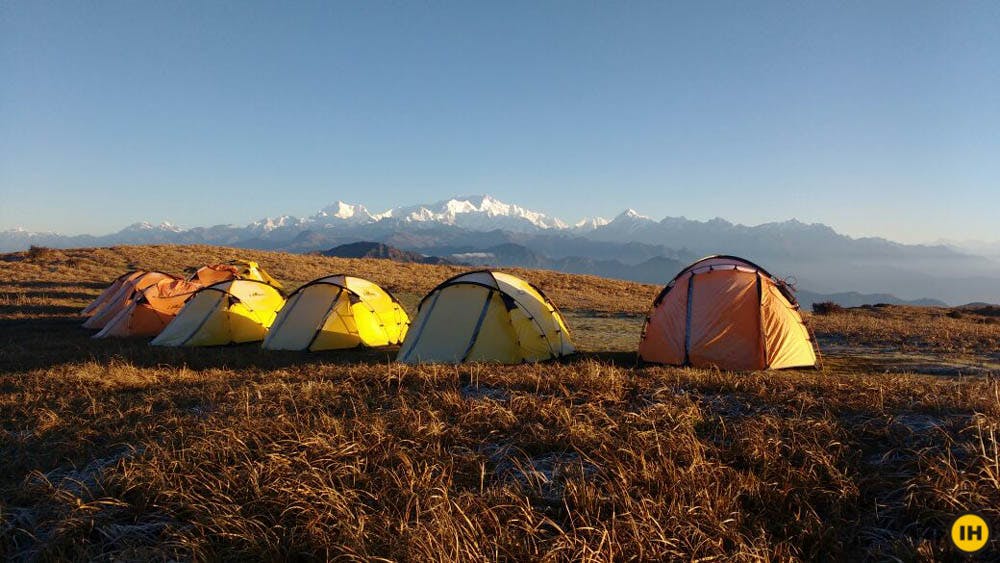 Trekkers enjoyed the warm sun during the day on the Deoriatal Chandrashila trek. The nights only seem to be getting colder. But that did not stop trekkers from staying out to see the much talked about sunset from Deoriatal.
Trek Leader Aashay writes, "Yesterday's sunset was amazing. I couldn't believe the view I saw after this very small trek of an hour or so. The most prominent mountain seen is Chaukhamba, consisting of 4 peaks altogether ranging from 6,900 to 7,100 mt. As the sun began to set, the peaks turned red, like they were on fire. Amazing part was that we saw it times two with their reflection in the lake."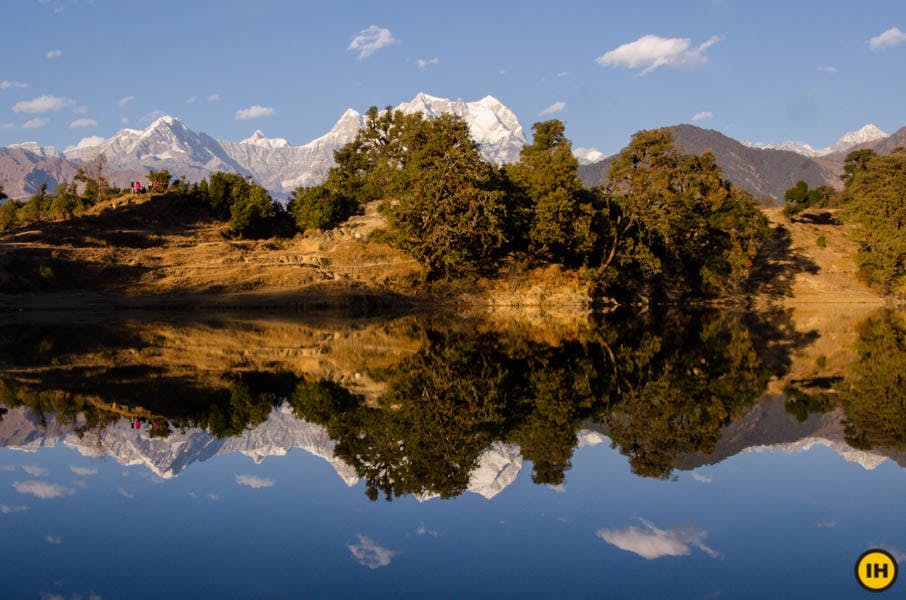 Speaking of amazing sunsets, the sunrise at the Khullara campsite on the Kuari Pass trek is no less. Trek Leader Rajkumar says, "I could see trekkers from all walks of life bonding over this one sunrise. It was truly a moment worth experiencing."
As temperatures are dropping you can expect to see patches of snow at the Kuari top.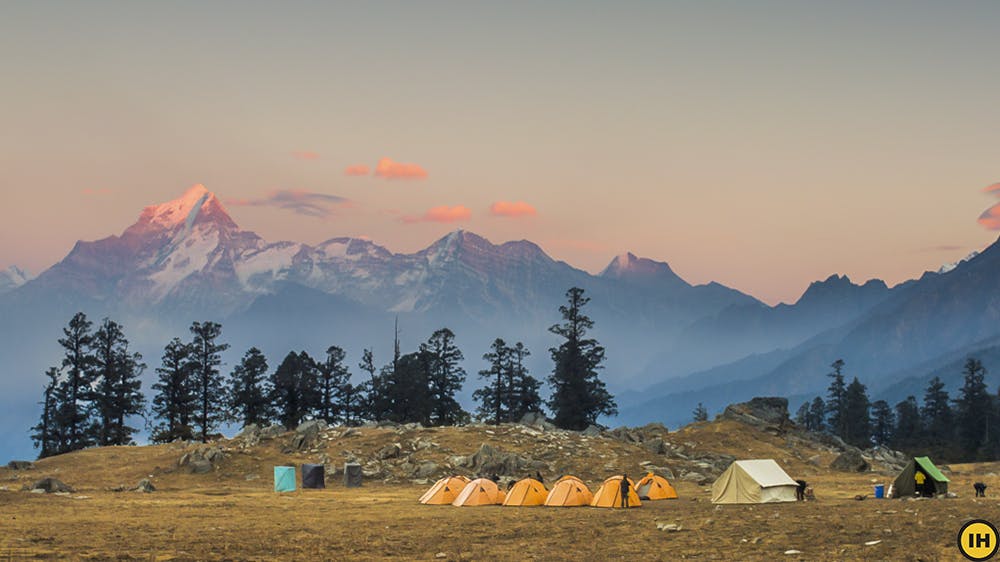 Nag Tibba is truly one of the most rewarding weekend treks. "With a little bit of effort and a few of hours of trekking you can witness one of the most beautiful sunsets and some breathtaking views!" says Trek Leader Himanshu who got back from the trek last week.
The temperatures have been dropping dramatically, so carrying all your warm layers even on a weekend trek such as Nag Tibba is important.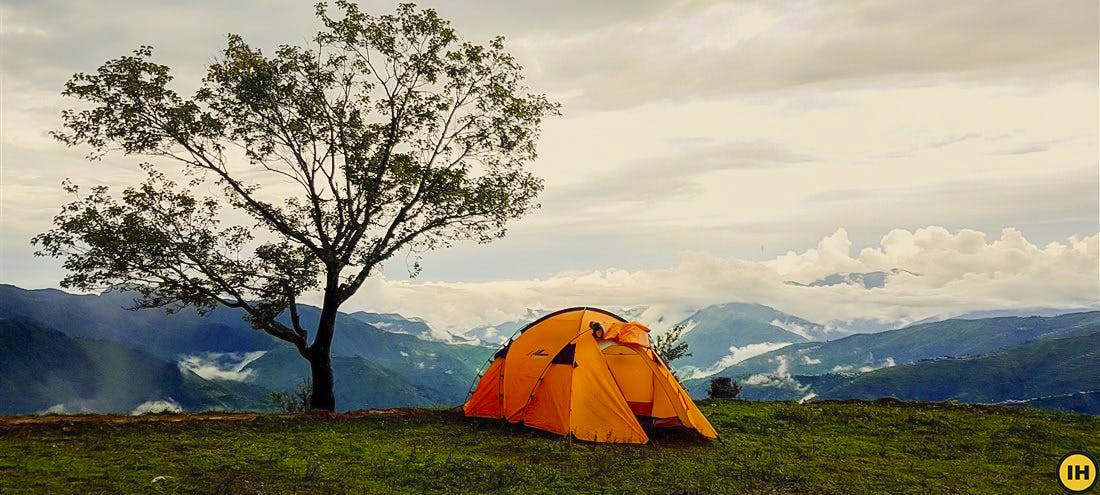 The batch that left on the 11th and 12th of November will be available in network area today evening and tomorrow evening respectively.
We're lucky to have Trek Leader Dushyant who just got back from the Har Ki Dun trek visiting us at our Bangalore office. "The Har Ki Dun trek has always been a favourite, especially in autumn, for its colours and the clear views," he says. 
Dushyant, who was just there last week, says they had to break the layer of ice formed over the water kept at the campsite. "The temperature was sub-zero at Har Ki Dun according to my watch," he adds.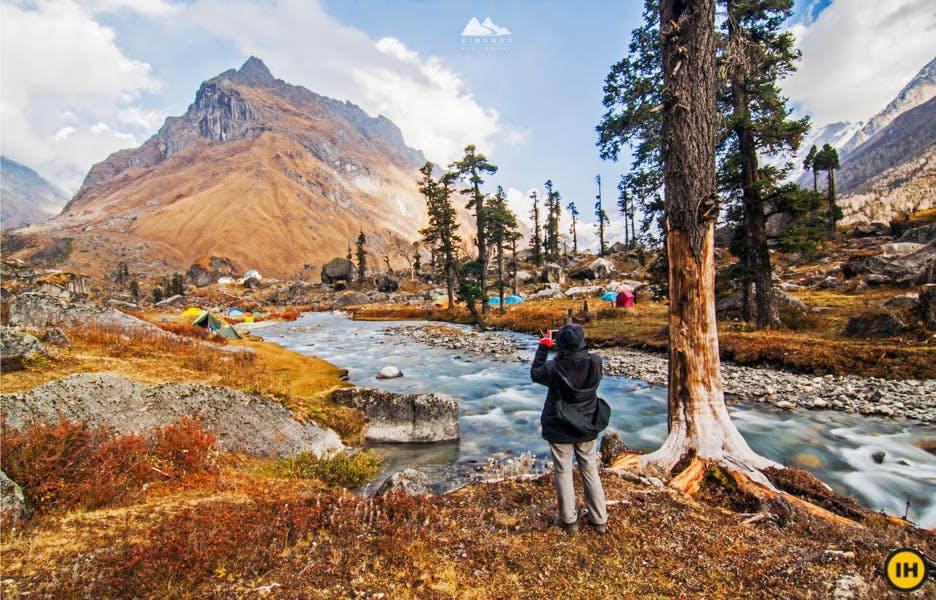 Here are a few tips he shared for those going on winter treks –
Carry enough warm layers
We cannot stress this enough, you have to carry all four warm layers to be able to sustain the cold up on the mountains. "The more you layer the warmer you feel. Instead of carrying just one thick jacket trekkers must carry all their layers to keep warm," says Dushyant. A muffler and a woolen cap are also top priority. If you don't want to carry these two you could carry a balaclava. 
Dry fit vs cotton
Always opt for dry fit trekking pants and t-shirts. Dushyant says he sees many trekkers carrying cotton t-shirts which doesn't help on a high altitude trek. At the end of the day, polyester keeps you warmer than cotton. You can always slip into your thermals at night but while you're trekking wearing dry fit is your best bet.
Not one but two pairs of gloves
While many forget carrying even a single pair of gloves, Dushyant suggests that trekkers must carry two during winter treks. "One layer of gloves can be fleece and the other layer can be woolen or water-proof. The second layer will trap the heat and not let it escape."
Meanwhile, we've opened new batches for both Sandakphu and Dayara Bugyal treks.
You can find the dates for the Sandakphu trek here and the Dayara Bugyal here.
That's all we have going for us this week. We want you to have wonderful time in the mountains so keep these tips handy while packing. Write to me at karishma@indiahikes.in on what more you'd like to see on our website.
Sign up for our much loved Weekly Mailer
We have terrific trekking tips, trek updates and trek talks to look forward to