Latest Updates: Now, you can rent gear for your treks
Share this story
Latest Updates: Now, you can rent gear for your treks
Category New
By Aswati Anand
2017-05-05
We are super excited about our big summer season. As we have said before, we are moving back to our oldest and certainly most favorite slopes. This time, we have an fantastic news for our trekkers: you can rent gear from us on all our treks!
At Indiahikes, we have always been looking to make trekking a less expensive affair for our trekkers. Apart from the trek fee, what we all seem to spend most on is equipment. We have gotten so many emails about gear rentals. Now, finally we have gears available on rent on all of our slopes.
Trek poles, shoes and jacket would be available for rent. You have to make the rental requests online. We are not taking offline orders. Write to rentals@indiahikes.in to rent your gear!
Since we are testing out this rental service, do write to us with your feedback!
Season beginnings: Our big treks are about to start!
Preparations for the new seasons are in full swing. Equipment is being moved to different slopes and ration is being bought. To have an idea of what happens before a season begins, you can read the photo story below.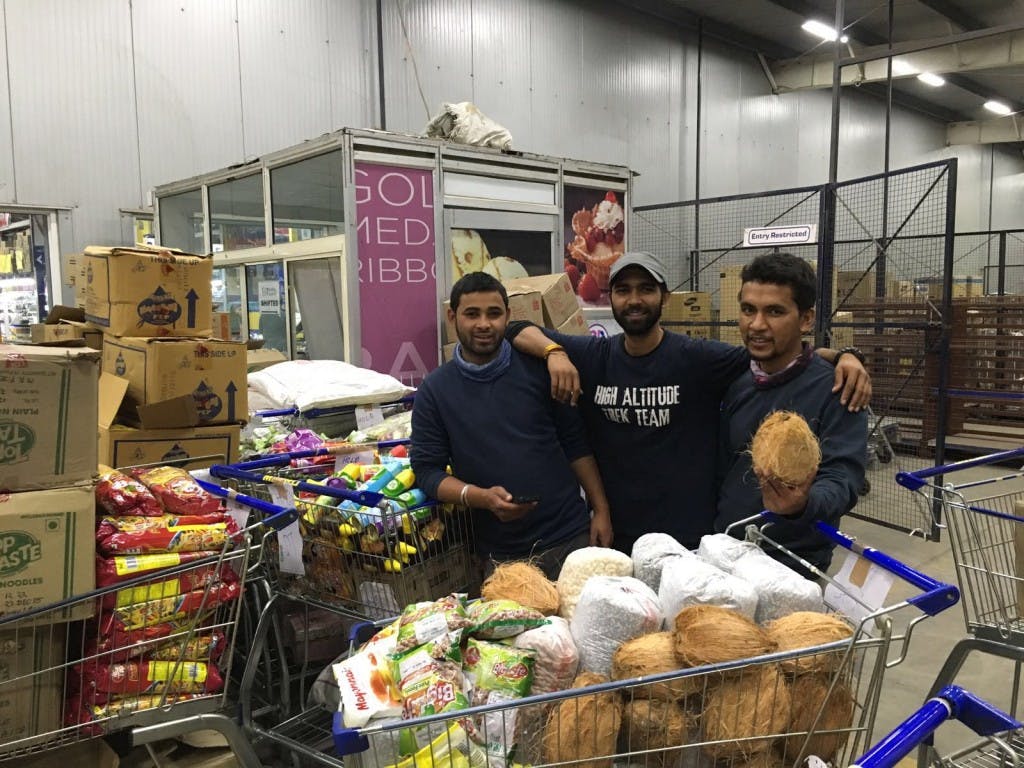 Speaking of our big slopes, the Ground Coordinator you all know, Anuja Gupta will now return to the slopes to her original role as a Trek Leader.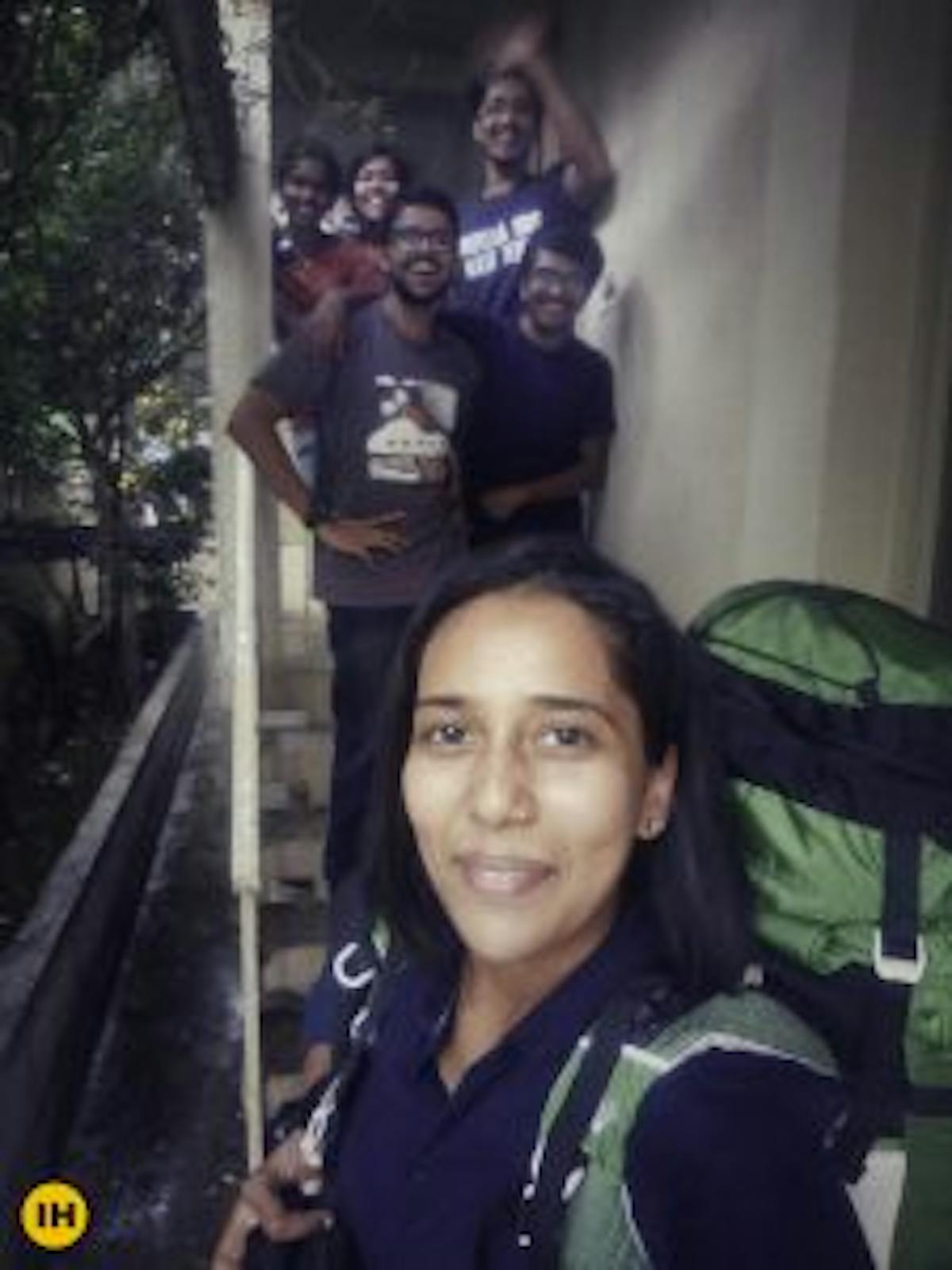 Anuja heads out for the slopes again.
She was recovering from a knee injury while working in the office to coordinate your treks. More power to you, Anuja. I live with a knee injury myself and I know what she has achieved in her recovery period is incredible.
With Anuja's help,  I have written a two part series on knee injuries. This should help you deal with an injury on a trek and what to do for recovery. It will be up on our website soon!
Speaking of our Trek Leaders, we have quite a few new faces this season. Our founders Arjun, Sandhya and our Green Trails Head Lakshmi are currently in Rishikesh to conduct orientation and training for them.
The orientation is for two days where they will learn all about our processes and values of the organisation. Then, they will head out to our slopes. You can read about what it takes to be a Trek leader here.
Here is wishing good luck to all our new Assistant Trek leaders!
Weather updates
Goechala
It rained everyday on the first Goechala batch of the season.  They only had clear views in the morning and it poured in the afternoon.  All trekking groups were restricted from going all the way to Goechala for that time by the Park authorities. The batch returned from Viewpoint 1. Despite all this, the trekkers had a wonderful experience.
Our Trek Leader Karthik calls the batch the fittest he has ever led.  Also, they managed to squeeze in a trek to Lampokhri- another high altitude lake in the region. Here is a picture.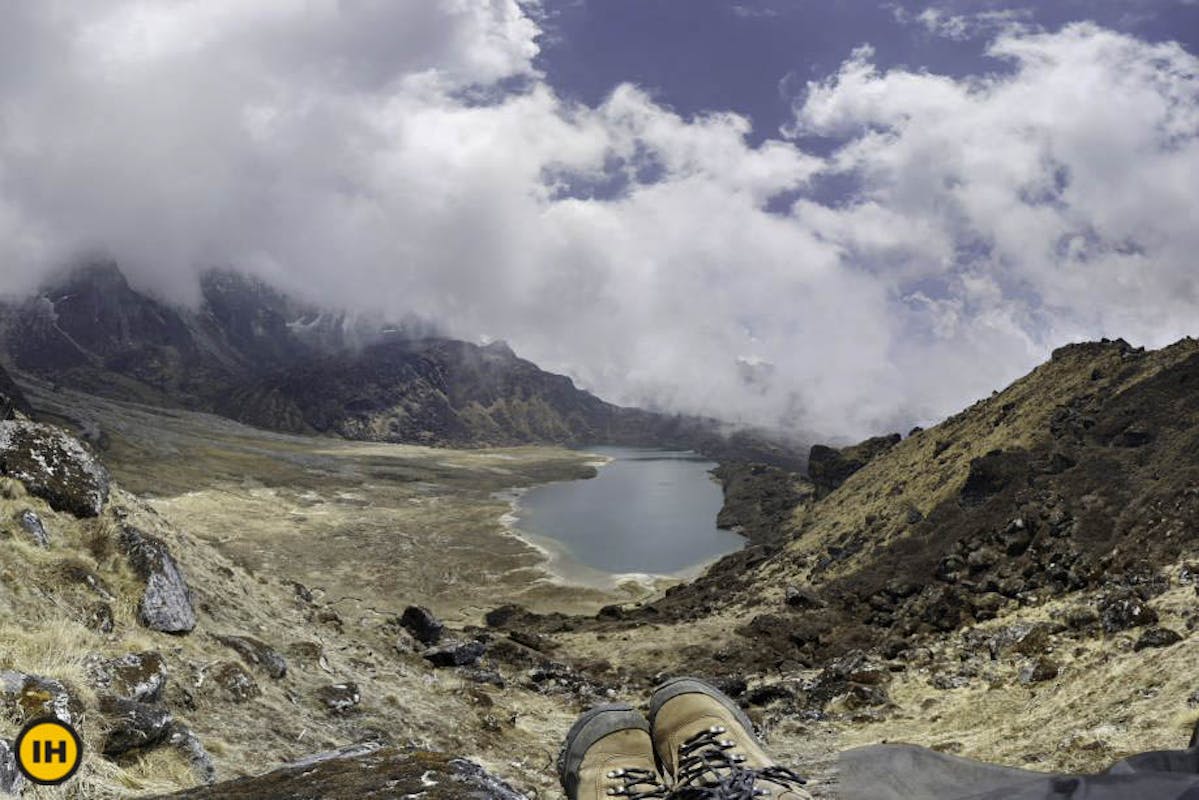 The Lampokhri lake. The lake is about 2.5 hours from Thansing. PC: Karthik
We had first heard about Lampokhri lake when Arjun spoke about his own trek to Goechala years ago. Much before Indiahikes had started. This is the trek where he had told us the seeds of Indiahikes came into being.  That, however, is a story for another time.
Trekkers going to Goechala, do carry your warm layers. It is miserably cold from Thansing onwards. 
Sandakphu
Our April 30th Sandakphu batch have descended from Sabargram. They got clear views at Sandakphu but no such luck throughout the trek. However, that doesn't deter most of our trekkers. 
Meanwhile, we have batches open for October.  The skies are the clearest and the weather is at its most stable in that season. You have a good chance of seeing all four 8000-ers: Everest, Makalu, Lhotse and Kangchenjunga. Check out dates here!
Kuari Pass and Pangarchulla
The Kuari Pass slopes received unexpected snowfall. As a result, the 28th April batch could not go upto the summit. However, with settings like this, who can complain?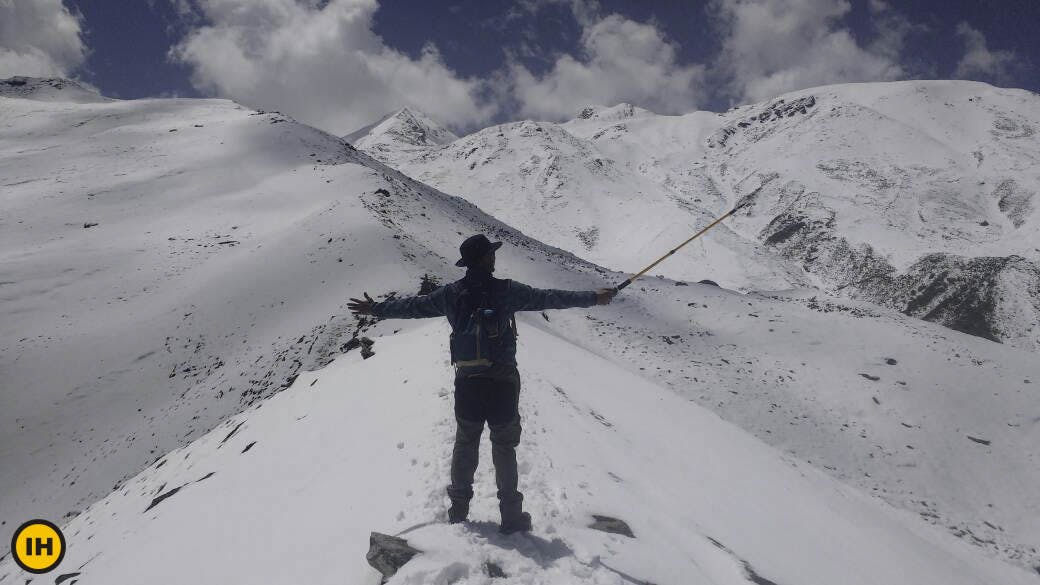 Pangarchulla trek is causing quite a stir: the beauty of Kuari Pass trail and a summit push! The trek is entirely wholesome experience and our trekkers can't stop raving about it. Here is what they have to say:
[The trek was] Very satisfying. Beautiful locales, and since it culminated in summiting a peak, it was also challenging. The trek leader Bhandari was outstanding as was the support staff. The food was wholesome and good. The health protocols were scrupulously followed, which is an effective safety measure. I found the emails and videos very relevant and informative. I would rate my experience as very very good, and I would gladly recommend Indiahikes to my friends. – Girish Chandorkar, April 2017 Pangarchulla
Green Trails effort on the Kuari and Pangarchulla Trail
In other news from this slope, our trekkers are, indeed the best people to trek with. To give you all context,  the Pangarchulla and Kuari Pass trail have one sore point: the trails near the villages are extremely dirty. Our trekkers decided to do a small clean up of Dhak with village children. The kids even wore our ecobags! The village was spick and span after their little drive.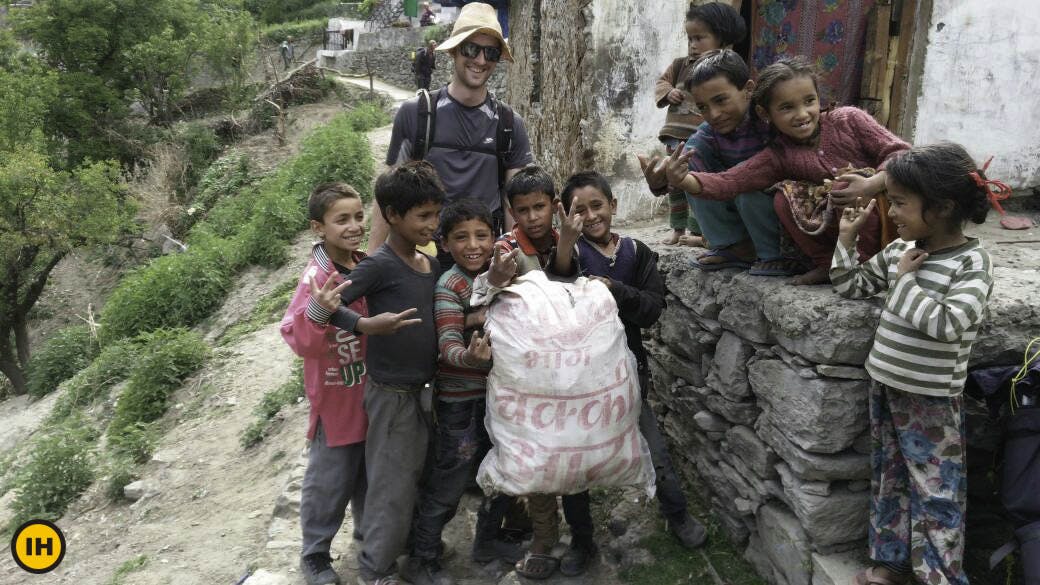 Speaking of kids, our Special Children's batch for Kuari Pass starts today. We can't wait to hear how it turns out!
Deoriatal-Chandrashila
It has been raining all across Himalayas. Deoriatal-Chandrashila has been going well,  with the last batch of the season at the base camp today.  The previous batches faced showers on all days. The rain spared last week's batch on summit day and they got beautiful views of the Garhwal mountain ranges.
Here is a picture from Bhrujgali.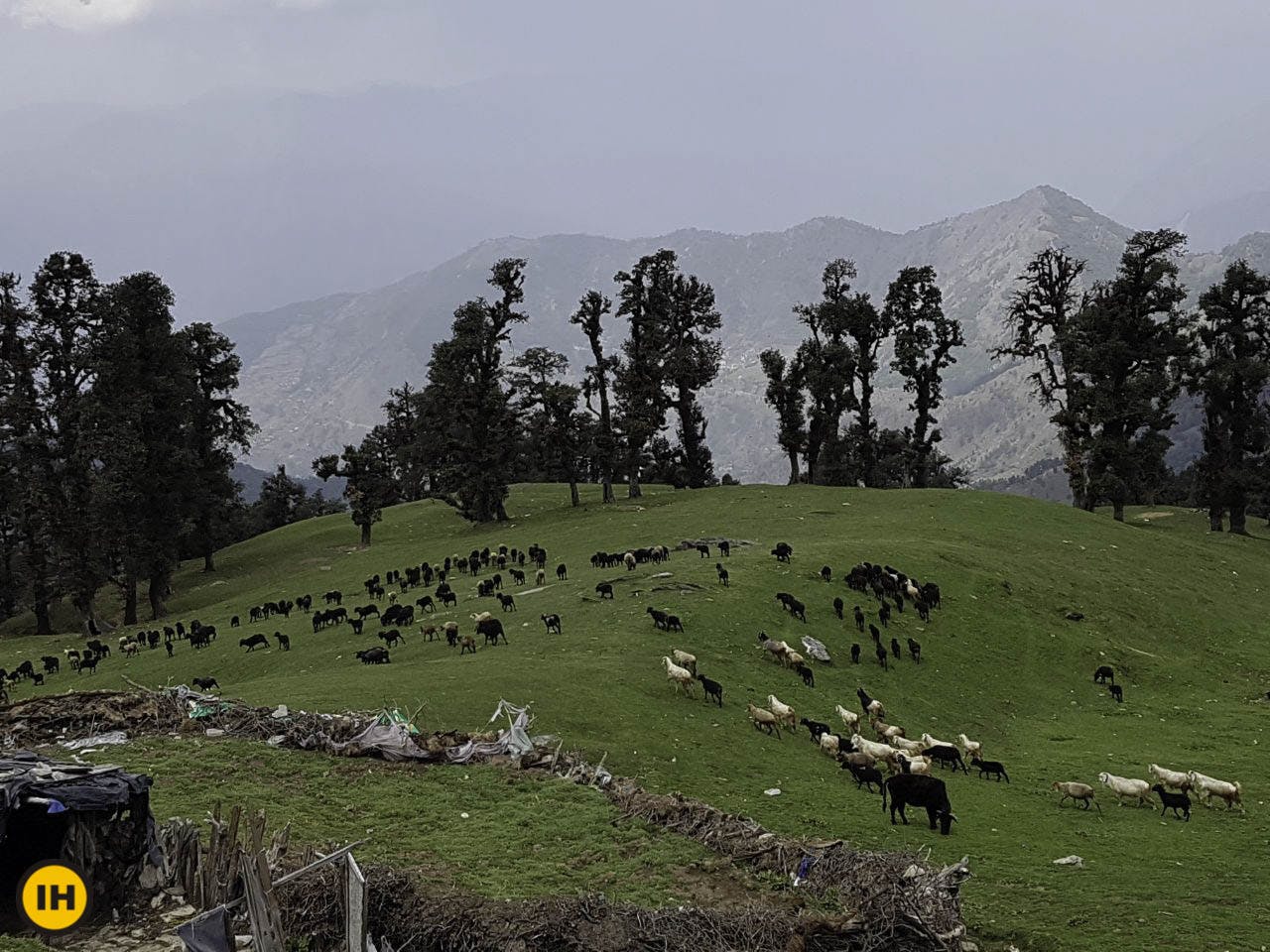 Chaainsheel Bugyal Trek
Trekkers who did the last season of Rupin Pass would be familiar with the Chaainsheel Pass. We had made a slight change in the itinerary back in September season: we had taken our trekkers from  Chirgaon  to Bawta over this Pass. Though the road was bumpy, trekkers enjoyed views from Chaainsheel Valley and snow capped peaks around the Pass. If you were on that road journey, have you ever wondered what it was like to run down those bugyals?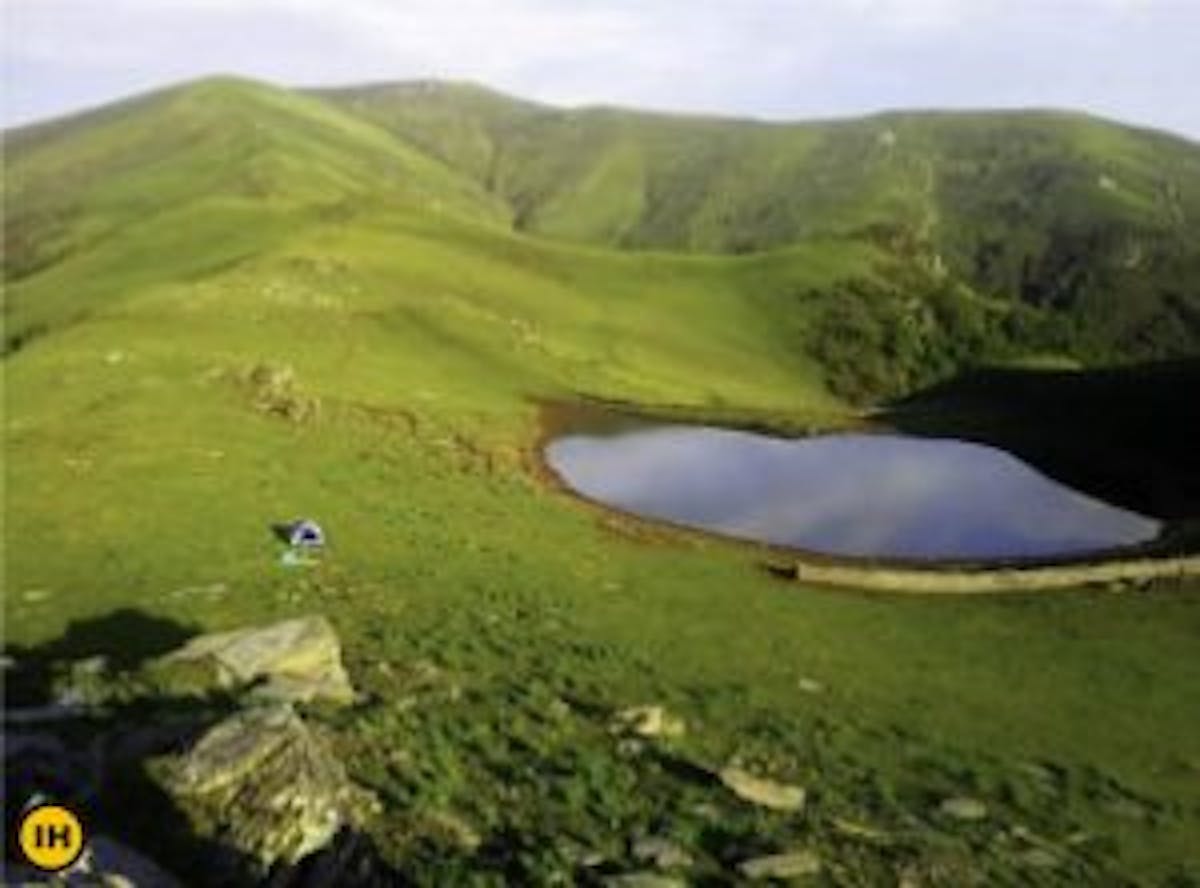 Sarutal Lake.
Precisely why, in collaboration with Uttarakhand Government we have opened the Chaainsheel Bugyal trek. This region has been cut off from civilization for a long time. The Chaainsheel Ghati, the pass you will get to on Day 4 of the trek, got a road as recently as 2009!
Have a look at the dates here.
I'll end the updates with the announcement of Instagram Contest winners. We  hosted the Photo story contest to celebrate our 20,000 followers on Instagram. We got over 100 entries, each entry showcasing some part of the Himalayas. It was a difficult job choosing a winning entry. Have a look at the winners here.
Stay tuned to our website for more updates.
Sign up for our much loved Weekly Mailer
We have terrific trekking tips, trek updates and trek talks to look forward to