Latest Updates: Important Tips For Upcoming Winter Treks
Share this story
Latest Updates: Important Tips For Upcoming Winter Treks
Category News
By Karishma Jayapaul
2017-11-10
While we are ready to welcome the winter season that has come in early this year, we also need to be better equipped on our treks. Here are a few important things trekkers going on treks here on must pack on priority.
Carry a flask
Not just any flask, but one that keeps liquids hot for a long time. We are carrying more gas cylinders to provide our trekkers with more hot water on the treks and if you do not carry appropriate flasks it wouldn't serve the purpose.
Mandatory thermals
You have to carry both top and bottom layer thermals if you're trekking anytime between November and April. You will not need these while trekking but once you reach the campsite you have to slip into your thermals and along with the rest of the four warm layers.
A lot of trekkers complain of not being able to sleep well because of the cold. Thermals will help keep you nice and warm throughout the cold nights.
Plus, we will be providing you with fleece liners so you can feel warmer inside your sleeping bags.
Padded jacket that does the job
Your last warm layer bears the brunt of most of the cold up on the mountains. You need to make sure that this layer is one that does its job well. It is getting quite windy up there and you need a padded jacket that can withstand the cold. Do not compromise on this layer.
If you don't have one, you can rent one from us too.
Poncho? Yes
Many trekkers ask us if they need to carry a poncho since the monsoons have long gone. Yes you have to carry a poncho because you never really know when it might rain on a high altitude trek. Carry a poncho at all times just to be on the safe side.
Updates on our currently running treks
Trek Leader Ankur who barely escaped the rain says, "We were lucky because it started raining once we returned back to Chopta from the Chandrashila summit." The trekkers could get a clear view from the Chandrashila top and found shelter in their tents once it started to pour.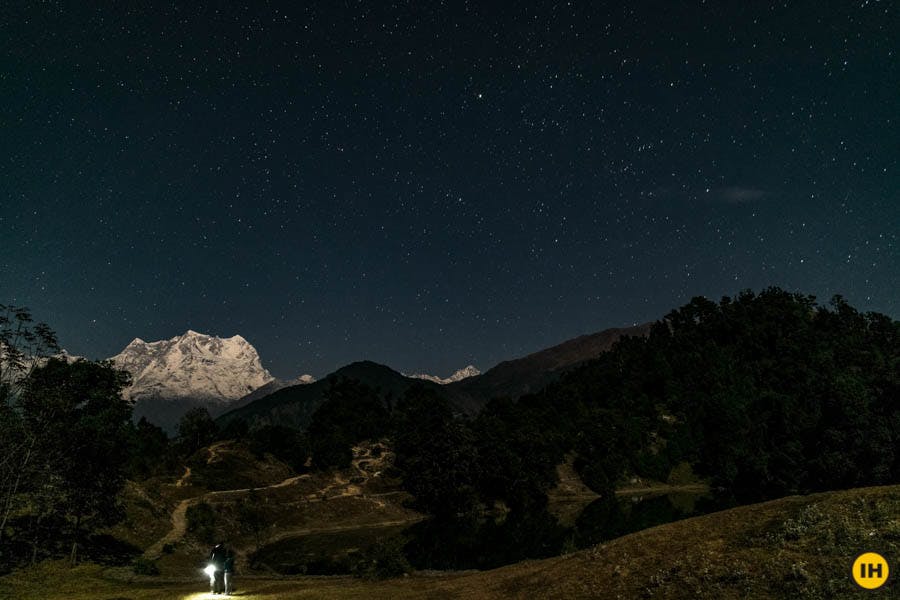 Trek Leader Sushant called us from the Sandakphu campsite and told us about how the trek is going so far. "The trekkers here are having a great time and we've been blessed with clear weather too."
Much like the rest of our treks, it is getting cold on the Sandakphu Phalut trek too.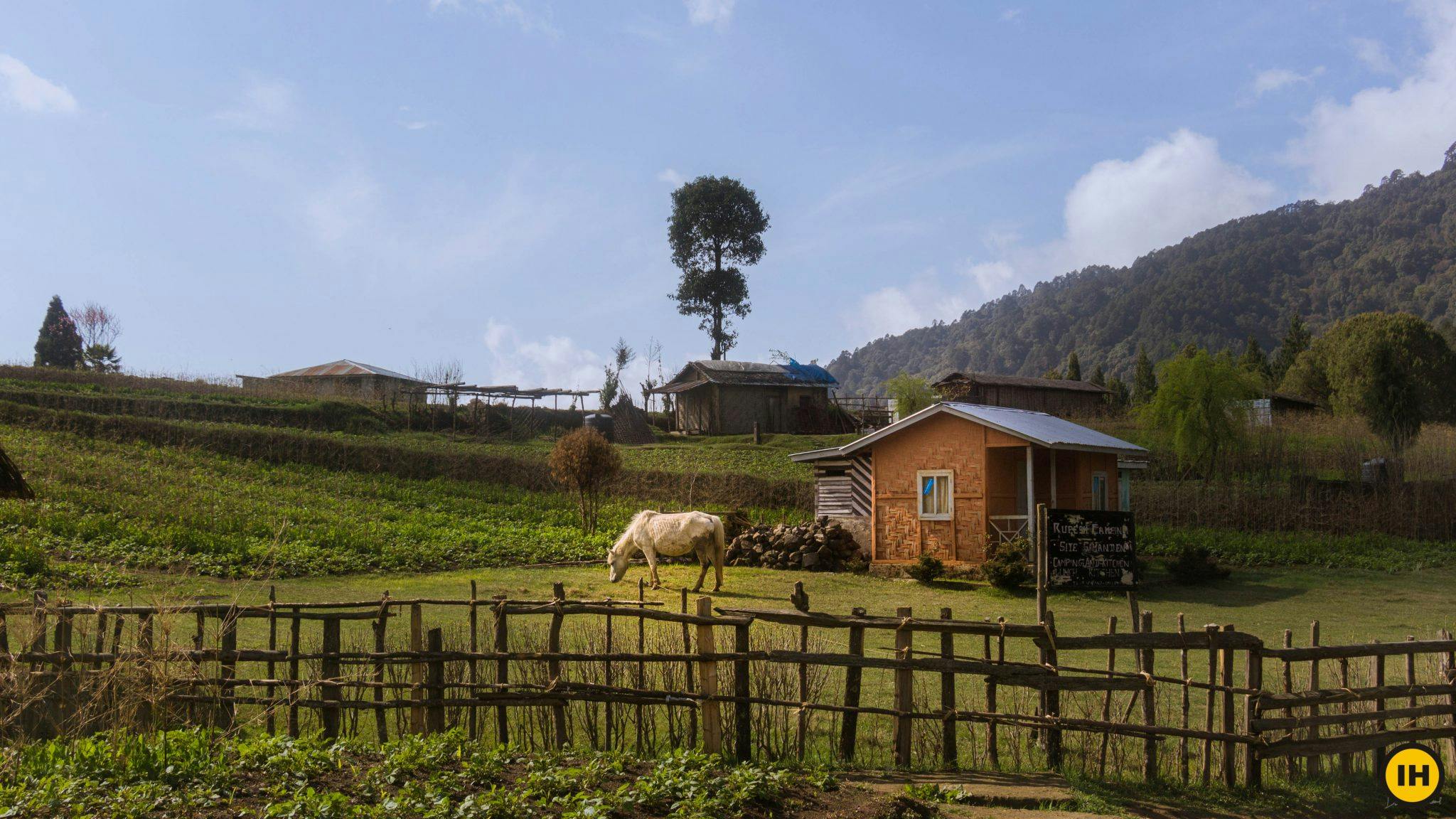 Our first batch for this season to the Nag Tibba trek came back last Sunday. Going up to about 10,000 ft. in two days is quite a trek treat!
Trek Leader Prahlad says apart from a bit of mist at the Nag Tibba top, the entire batch enjoyed some great views and a clear sky.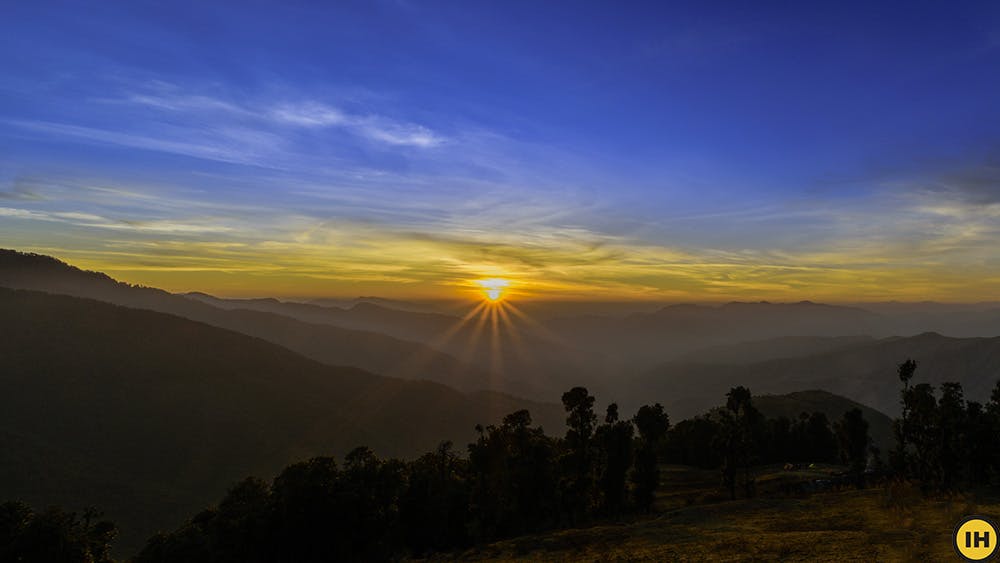 The Kuari Pass trek is only getting better with every passing day. November is truly one of the best times to do this trek.
Trek Leader Mahi who has just returned back from the trek yesterday was ecstatic. He says the weather at Kuari Pass has been the best so far. With clear views of the Hathi Ghoda peaks right in front of you, no one can deny it's sheer beauty!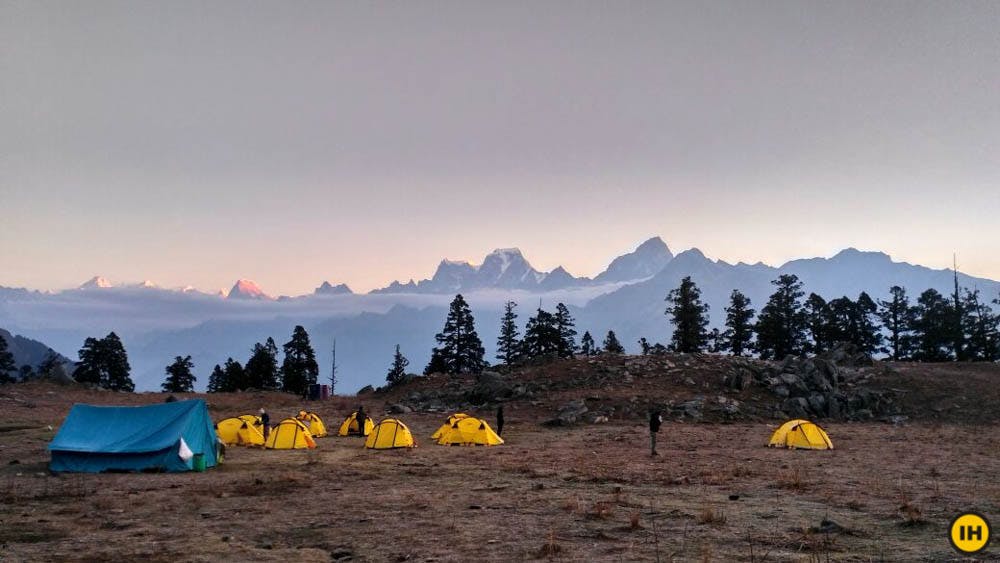 The Har ki Dun batch has reached down to Sankri after a successful trek. You can contact them once they have better network at Dehradun. They will be reaching Dehradun close to 6 pm tomorrow.
Indiahikes co-founder awarded by Outlook Business
Our co-founder, Sandhya was presented with the Women of Worth award in Mumbai last night by Business Outlook. She was interviewed for the edition that focuses on women entrepeneurs.
We were proud to have Sandhya win an award for her mantra of leading a life that is not just successful but also adds meaning to those around.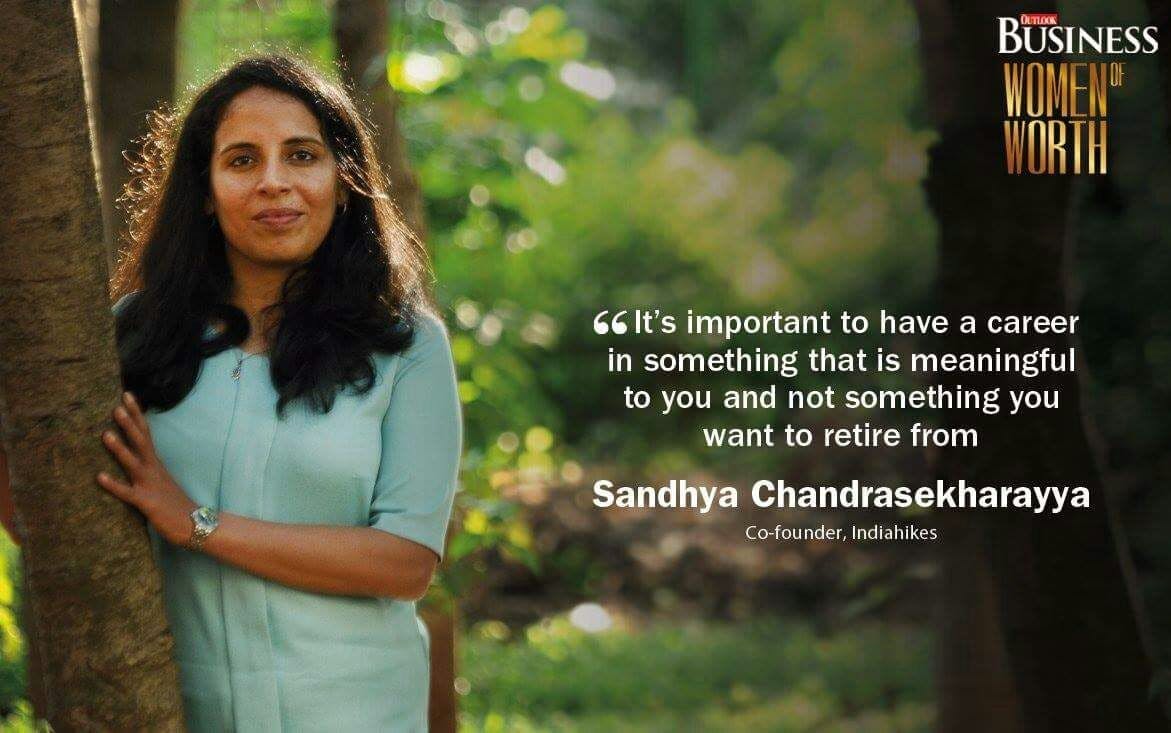 This week has been one filled with lots of travelling and celebration at the same time. Please write back to us if you have any questions or comments at karishma@indiahikes.in
Sign up for our much loved Weekly Mailer
We have terrific trekking tips, trek updates and trek talks to look forward to