Each time you trek, the experience is different
Share this story
Each time you trek, the experience is different
Category Trekker Space
By Izzat Yaganagi
2012-12-16
Dealing with more than 300 students all alone is not easy, especially when the students are spread out in different parts of the country. We speak to IIM Professor, Srinivas Gunta, from Indore, who trekked with Indiahikes and his students on the Dayara slopes. He managed to pull off this task of coordinating with all students, helping them all have a good time and enjoying himself too. This is what he had to say about the mountain challenge and his experience there.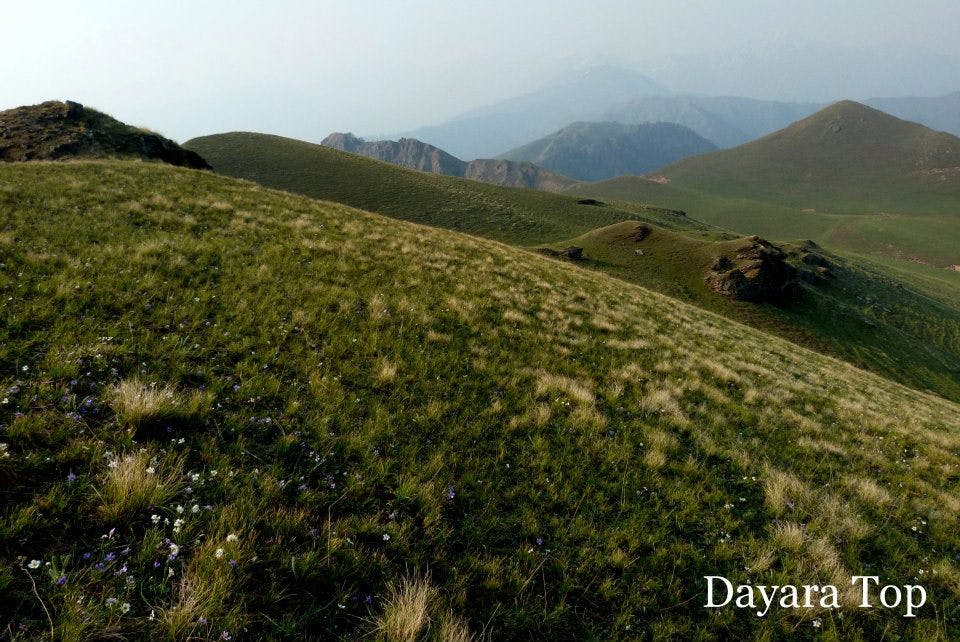 Q) There was a purpose behind this 'Himalayan mountain challenge.' Do you think the students have learned from the experience?
I believe so. On the face of it, some students view it as a fun activity and a chance to get away from the daily grind. Yet, they do understand the learning objectives as soon as they get into the tasks given. Some learning is immediate – building self-confidence, understanding others better, etc. Some learning happens over a period of time – understanding self, appreciating nature, being in harmony with surroundings, etc.
Q) You were the central coordinator for all 270 students that participated in this program. It is definitely not easy coordinating such a large group. How did you manage to pull this off?
There were around 356 students in all – including Nainital, which accommodated 96 students. The tasks before heading out for the program included organising them into groups and then allocating them to specific locations. Being a B-school professor, I believe in market mechanisms as long as crony capitalism is not involved. I told the students that they are free to organise themseIves into groups and that I would be fine with whatever locations they choose as long as I do not get any complaints. The job did not turn out to be as difficult as it looks on paper. You may say that I was playing the benevolent regulator. I would have taught around a third of them and I guess the bonding that I have built with them also helped in getting things done easily.
Q) There were two students in your batch, who pulled off an extraordinary feat. Roopakshi, who was 70% blind and Sumanth, who had cerebral palsy. Can you share your experience about them?
When we were conceptualising the mountain challenge, we decided to keep it optional for the differently-bled students. Roopakshi and Sumanth were among the students, who exercised the option. I did not have the opportunity of teaching them before and hence did not know them well. I had discussions with Roopakshi before the mountain challenge though – what I liked in my interactions was her clarity; while she was clear that she liked to be a part of the event, she was also certain that she did not want to drag her team down. While I had not interacted much with Sumanth before the mountain challenge, I was worried when I got to know that he was down with a fever till a day before we left Indore. As a faculty member accompanying the students, I had to ensure their safety without coming in the way of their having fun and I was a bit more concerned for these two students than others. However, with their boundless enthusiasm, they proved that my fears were misplaced. The teams having these two students did well in reaching the intermediate and final camps well ahead of other teams. Kudos to Roopakshi, Sumanth and the students that were a part of their teams for rallying around them. The only dampener was that we had to prevent Roopakshi and Sumanth from going river rafting for their own safety; it was ironic at one level as I had to persuade other students who were initially scared to go for river rafting to give it a shot.
Q) What was your personal experience and learning from the trek?
Each time you trek, the experience is different. During my earlier treks, I had insight about living for the moment. This time, the learning was more nuanced: When I reached the final camp, the first reaction was "Woohoo, I've done it." As I settled down, I was asking myself, what is "it" that I've done. And then an inner voice said: "It" was not conquering the mountain; "it" was conquering myself.
Q) If there had to be one highlight moment from the entire trek, what would that be for you?
One highlight moment was getting lost on the way to the base camp. I was with a group of five students that included Sumanth. I was pretty tired by the time we reached the village but I enjoyed the company of my students a lot. The other highlight was seeing snow for the first time in my life and throwing snowballs.
Q) When is your next trek planned?
It should be between Dussehra and Diwali next year as always – with a huge group, we need to be sure that the prospect of rains or snow is low.
Sign up for our much loved Weekly Mailer
We have terrific trekking tips, trek updates and trek talks to look forward to