How I learnt about social networking in the Himalayan village of Sankri
Share this story
How I learnt about social networking in the Himalayan village of Sankri
Category Trekker Space
By Latika Payak
2015-11-23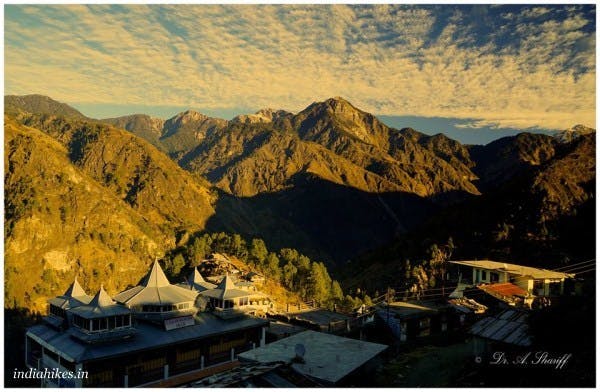 Spending months together in a rustic, picturesque Himalayan village, is something a lot of us would love to do. Our Operations Manager, Manav Menon, was lucky enough to spend time in Sankri, a quaint village in Uttarakhand and be a part of its age-old traditions. Those days gave Manav a candid peek into the local lifestyle of the real mountain folk. Here's a page from his diary.
It was during the months of September and October 2015. Life moved at a beautifully slow pace at Sankri, except when I was bustling about organising treks. During my free time, though, I was lucky enough to witness fairs, or melas, as they are called in Sankri.
Sankri is a charming village that accommodates close to 120 families. These families keep themselves busy by growing potatoes, rice or apples. They live in neat wooden houses and have few wants. It is a simple village with a simpler lifestyle. No cellphone network, no internet – it's more peaceful than you can imagine.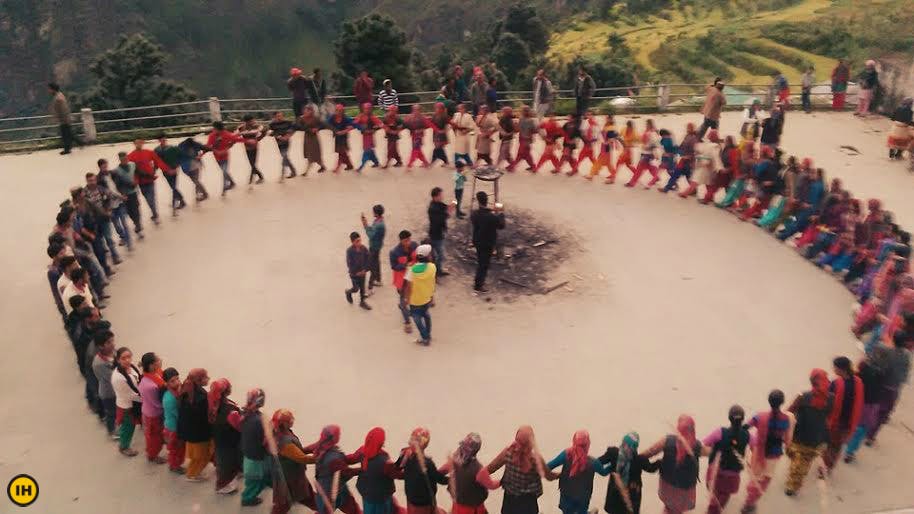 But this village is a hub for trekkers. Three popular treks – Kedarkantha, Har Ki Dun and Rupin Pass begin in its vicinity. Though trekkers usually get just a fleeting glimpse of life in Sankri, a longer stay will give them an interesting peek into a time when Sankri actually comes alive – during its melas.
These melas usually revolve around village deities that travel from village to village. Religion is close to the hearts of people here, and melas are taken seriously. Once the deity is placed in a temple, everyone gathers around it and welcomes it with folk songs and dance. There is a festive aura in the air, a smile on everyone's face.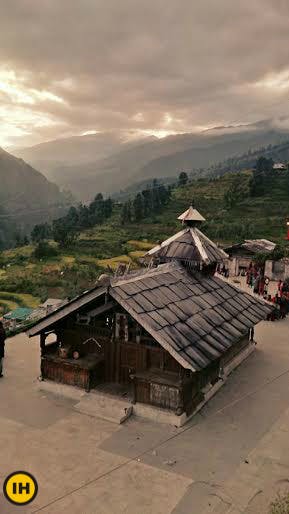 But there's one other reason that makes melas so popular – social networking. Melas, in Himalayan villages, are a great platform to make new friends and dance together. Men and women dance in a circle around the temple under the moonlit sky. It's nothing short of a party at 6,500 feet and it runs all night long!
Now, where there's a party, there's bound to be good food! So there is a free flow of delectable local dishes like bhaang pakodies coupled with local drinks. (Now you want to be there, don't you!) 
There's more. Melas also set a platform for young boys and girls of different villages to mingle under the watchful eyes of the elders. And being in this quaint Himalayan village brought me face-to-face with the age-old tradition of networking.
In the age of virtual social networking, it was a pretty sight. It reminded me of the rustic traditions, something like writing letters. Remember, the good old days – mela main milenge!
Read more:
Colourful stories of Nanda Devi Jat Yatra 
Sign up for our much loved Weekly Mailer
We have terrific trekking tips, trek updates and trek talks to look forward to