Lohajung Comes Up With New Upcycling Ideas: Updates From Roopkund
Share this story
Our Green Trails team send us the latest updates from Lohajung, the base camp of the famous Roopkund trek.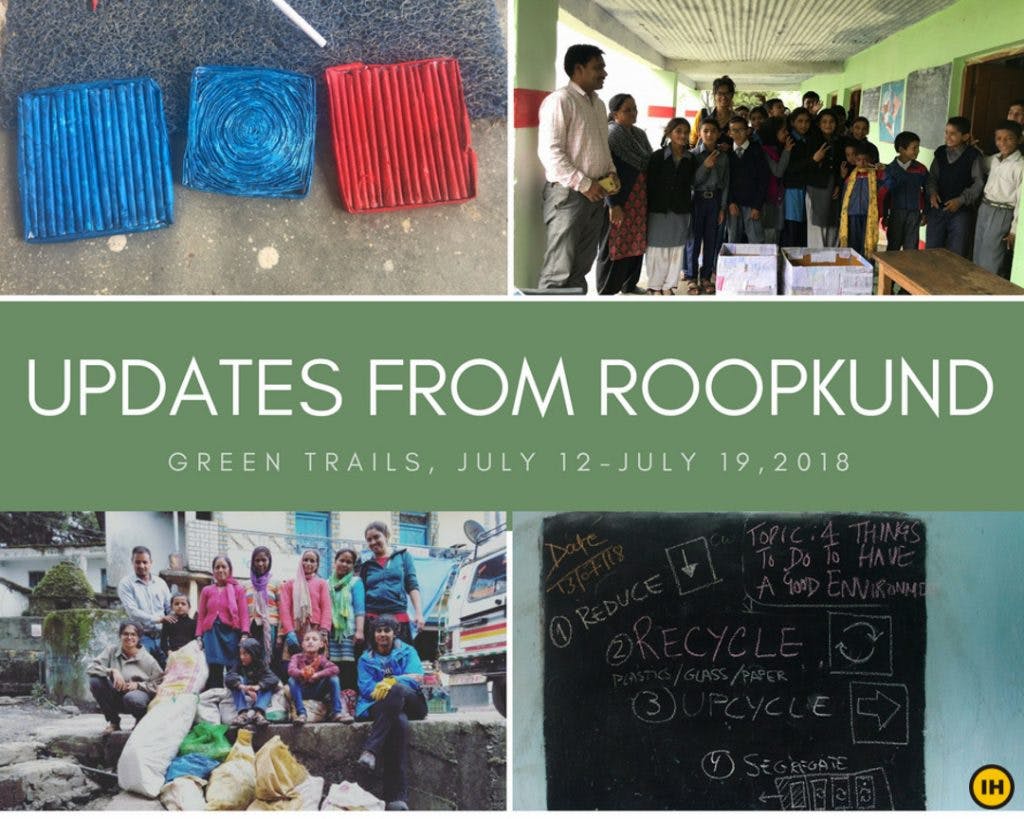 Upcycled coasters made from paper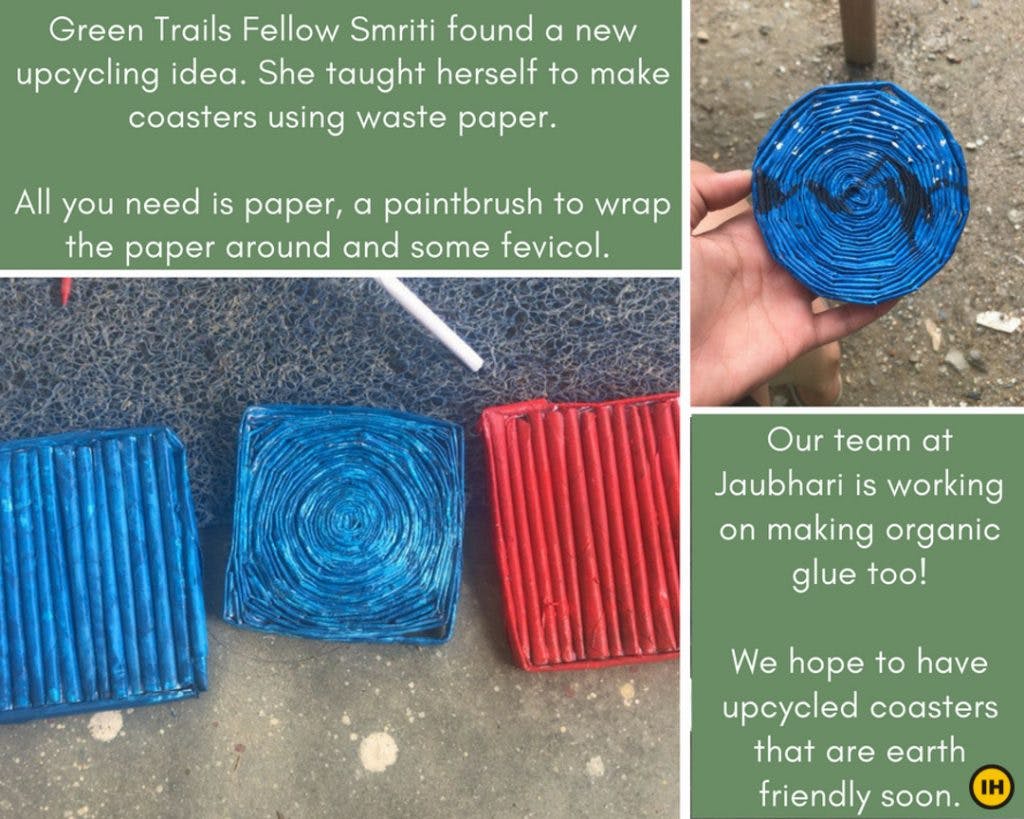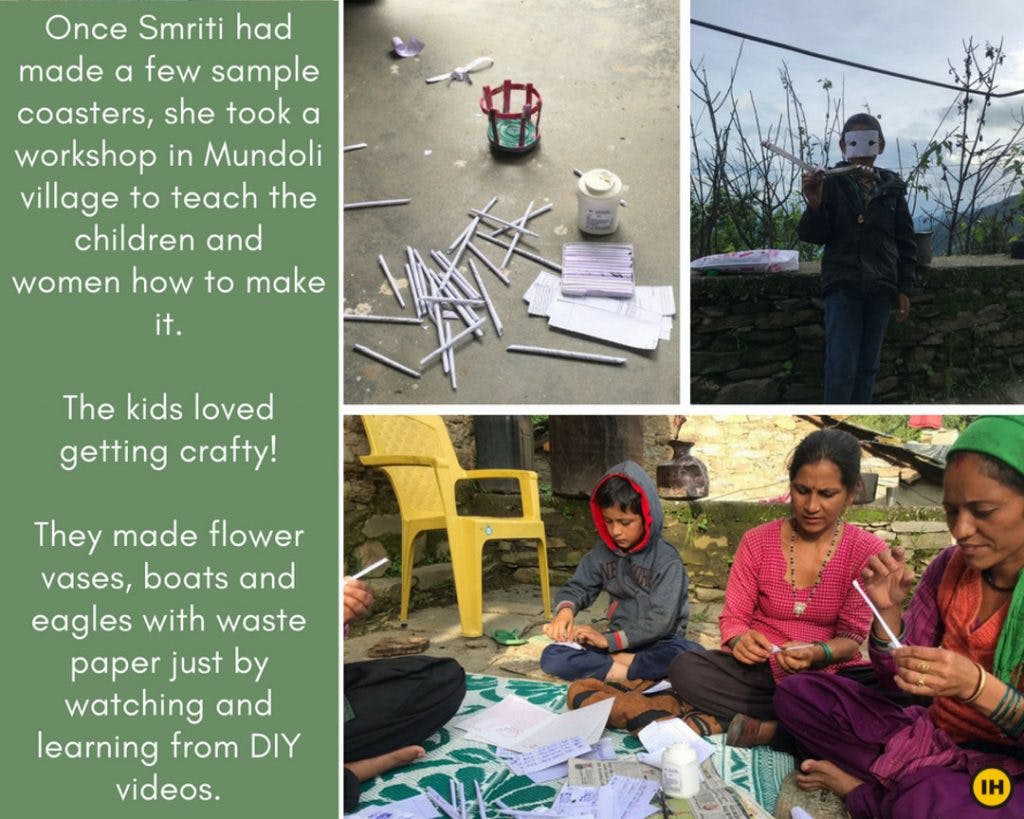 To clean up or not to clean up
The upcycling activities are feasible only when we collect and segregate the waste generated.
We scheduled a clean up drive last week. Our team was initially disappointed to find themselves alone picking up the waste along the road leading up to the local market.
When they saw the locals walking in after an hour, they were delighted to see what had held them up. Turns out that they had collected sacks full of waste on their way from their villages to the market!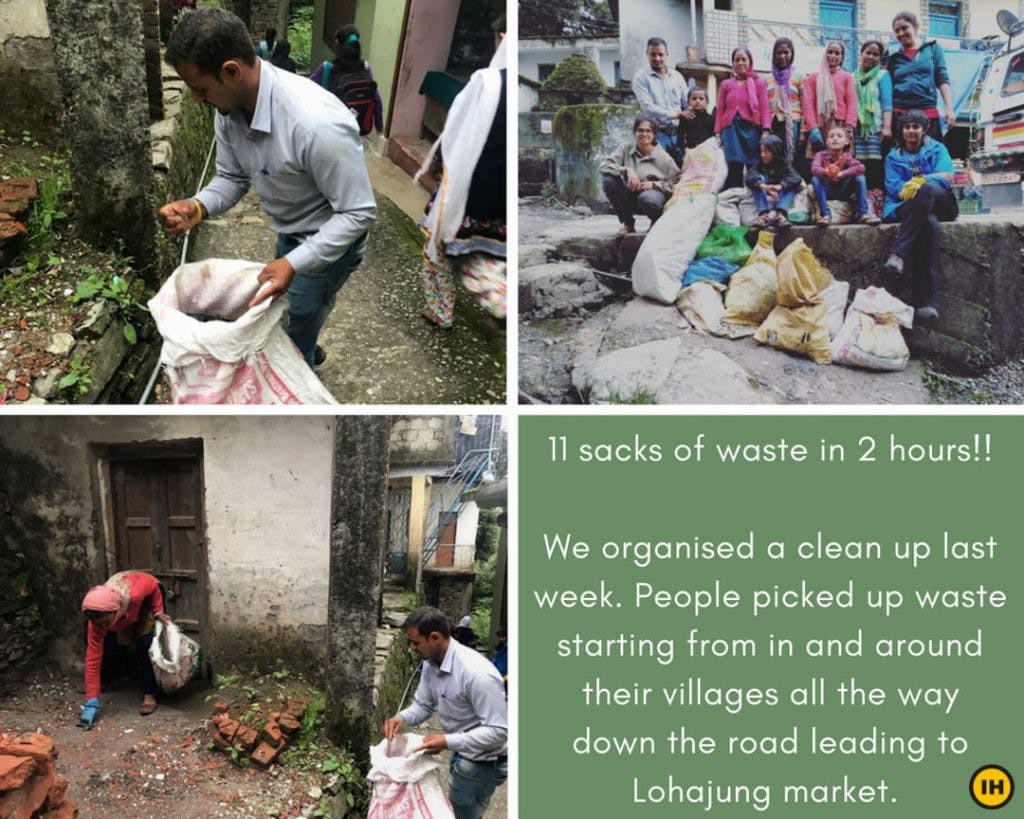 Segregation at school – in learning, in practice
Each of our team members has been working with 5 families in every village to help them go zero waste. Parallely, we started the same process at schools. The first step is proper segregation.
Green Trails Fellow Smriti went to the local school at Mundoli to help set up a segregation system for the waste generated.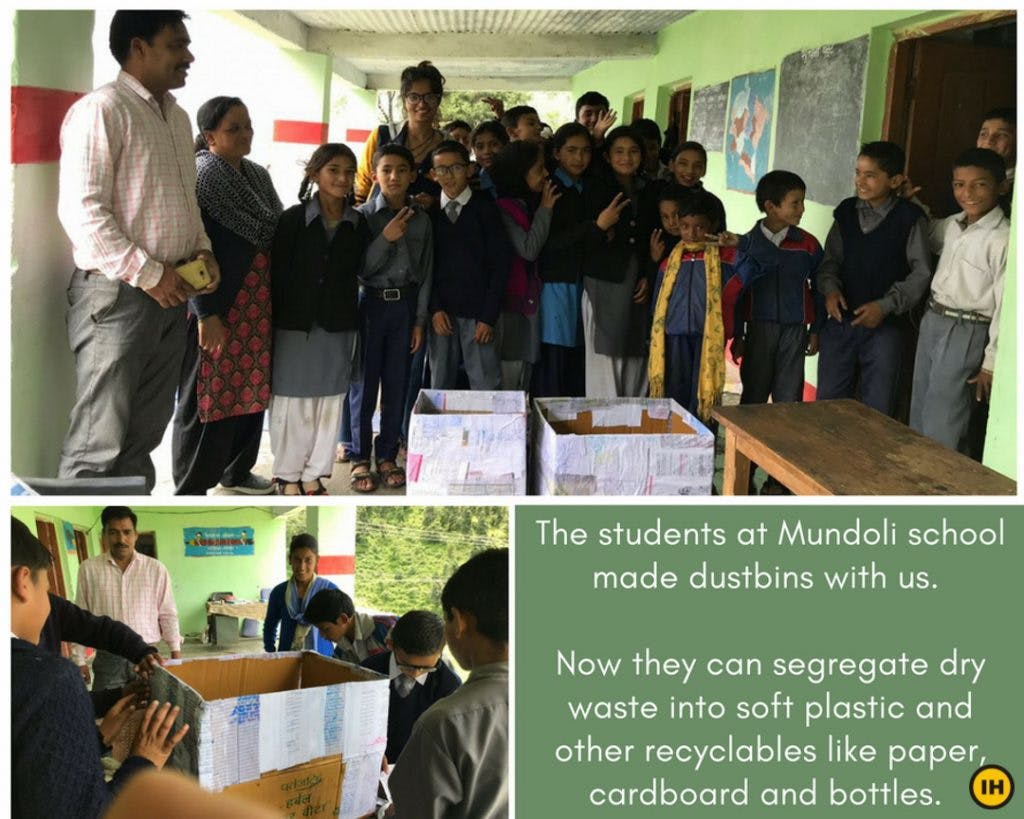 Students were encouraged to pick up waste on their way to school and segregate them into these two bins.
Meanwhile, our weekly lessons at the local schools in and around Lohajung continue. All our Green Trails Fellows have adopted schools in each village to teach in twice a week.
Here, Green Trails Fellow Laura shares a few photos with us. It makes me so happy to see these impressionable young minds in action.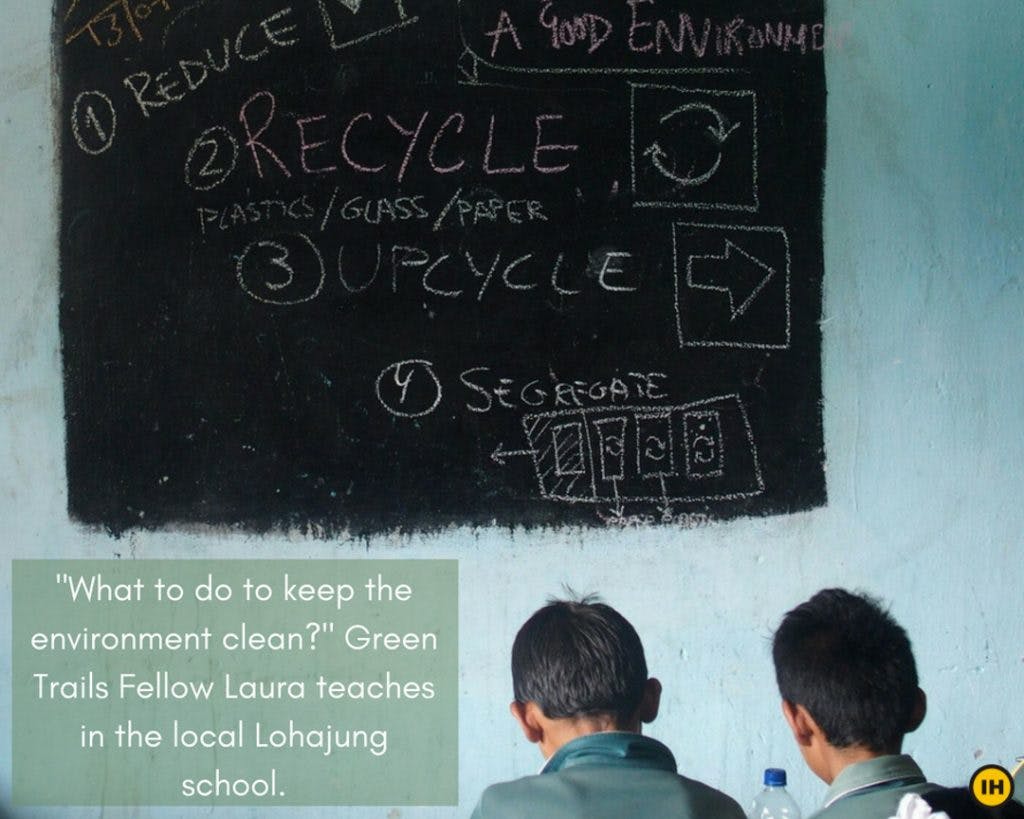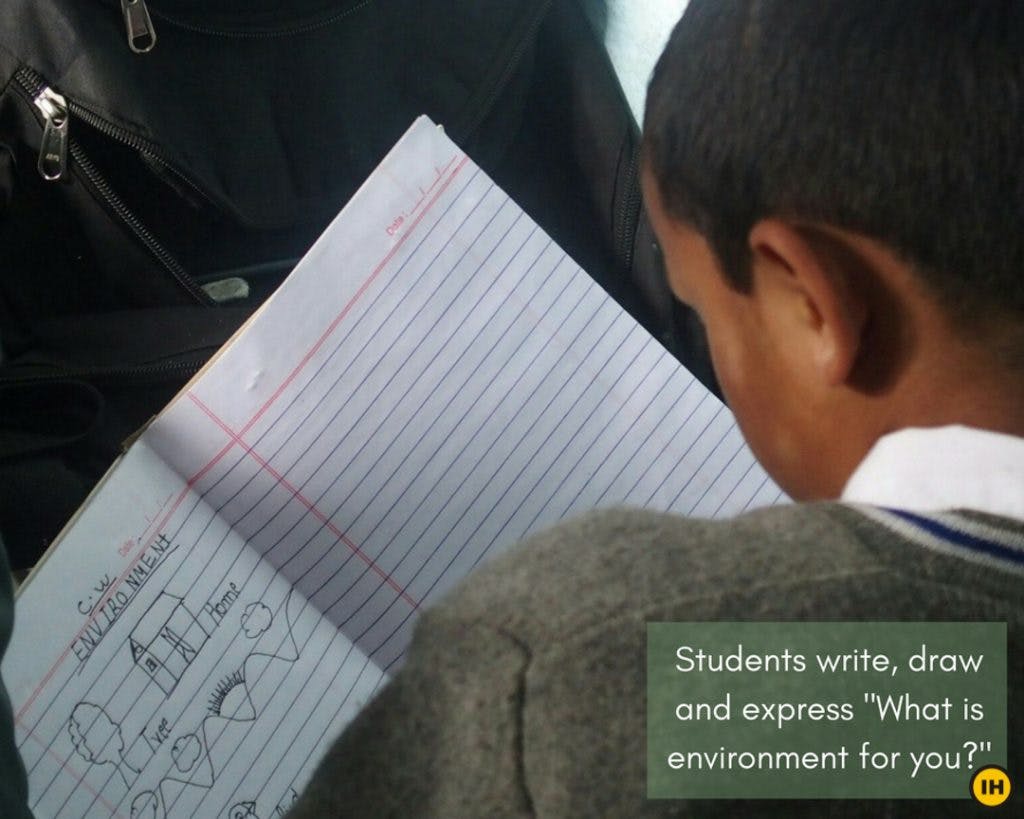 With that, we are signing off for now. Until the next update, stay tuned on our instagram page.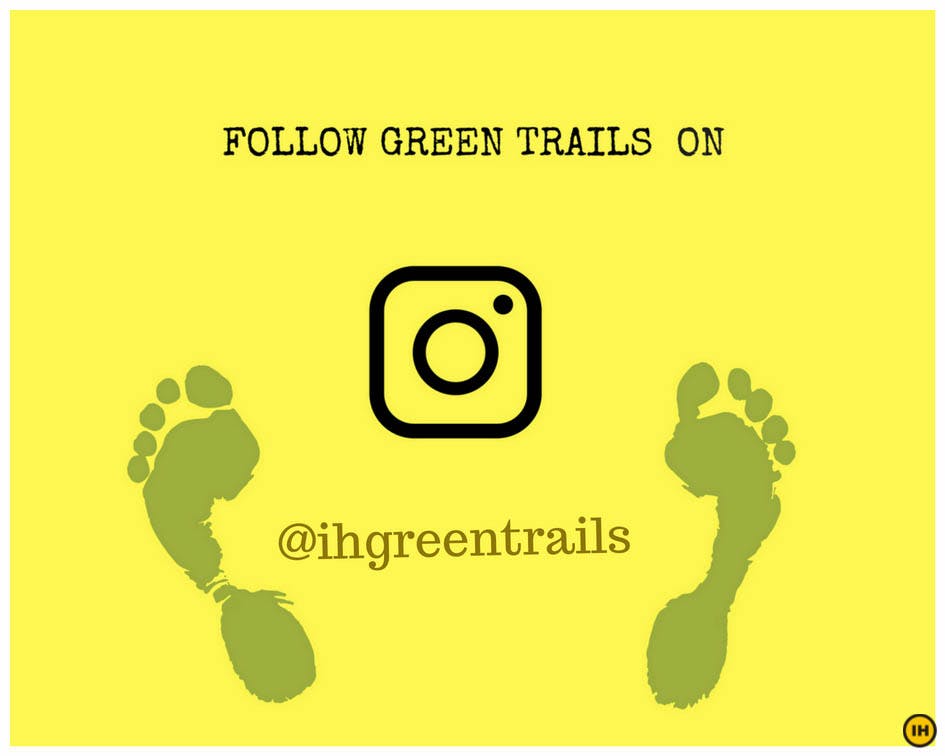 Have a green idea in your mind that could help the environment out? Comment below or write to our Green Trails Lead – Lakshmi at Lakshmi@indiahikes.com.
What you should do now
1. If you want to serve as a Green Trails Intern: Read this article by our Green Trails Head – Lakshmi.
2. If you want to work with us: Head over to our careers page. We have lots of positions open. We also have lots of applications coming in. So the sooner you apply, the better.
3. If you ended up here by chance and were actually looking for treks to do: Then head over to our upcoming treks page. You'll find all our Himalayan treks there.
4. If you want to see the 13 best treks of India: Then get our guide.
Sign up for our much loved Weekly Mailer
We have terrific trekking tips, trek updates and trek talks to look forward to