260 students from Mussoorie International School complete the Outdoor ...
Share this story
260 students from Mussoorie International School complete the Outdoor Leadership Program in the Himalayas
Category News
Between April 24-29, students from Grade 4-12 trekked on three different slopes — Dayara Bugyal, Kedarkantha and Brahmatal with Indiahikes. These treks were conducted as a part of the Outdoor Leadership Program. We had teachers, volunteers and our entire team assisting the students on the treks.  
All groups were resounding success. The students took away a lot of learnings and experiences from their treks despite facing bad weather. 
"It was a great platform for learning with the kids. The design of the program was so unique and interesting that I felt why wasn't such program existed when I was their age!" says volunteer Manjunath TN. 
This intense immersive experience, combined with reflection sessions with our team, resulted in deep learning that changes the way students see themselves, the world, and their place in it.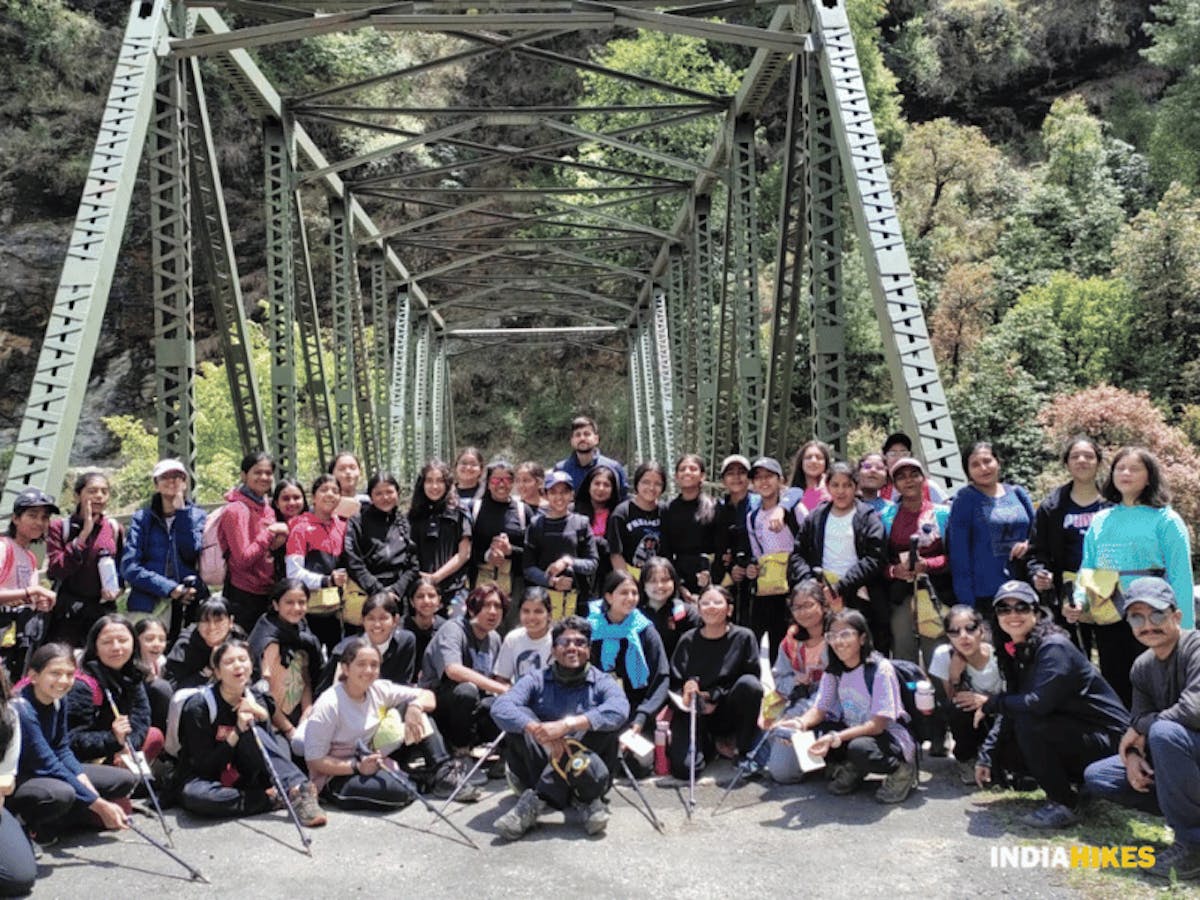 Students of Mussoorie International School on a Himalayan trek. Photo by Alveera Ansari
"At the end, most of the kids talked about the learnings on how to be a good leader, coming out their comfort zone, how to be in learning zone despite of being in panic zone. They gained more confidence, resilience, to take back sustainability and many more," says Alveera Ansari, Trek Leader who was a part of this program. 
The program also exposed the students to the culture and lives in the remote part of the Himalayas. 
"Coincidentally we met the gujjar ladies who were going on the slopes to forage jhula ghas. The girls had so much fun listening to gujjar ladies, their stories and their local tribal songs. 
Using this opportunity I had a cultural session for students to get to know how the life in the mountains is. Santosh and other guides shared so mny stories of how people started settling in the mountains, what they eat, how they live, what are their challenges and a lot of things. 
We ended the session by asking them to ponder on what are their personal needs and what are their wants and how they can differentiate between them. By the end of it all the students got great insights about the life in the mountains and felt extremely grateful for the lifethey have back in their school," shares Swarada. 
Explore Outdoor Leadership Programs with School
Sign up for our much loved Weekly Mailer
We have terrific trekking tips, trek updates and trek talks to look forward to