#IHMonsoonTrek Instagram Contest
Share this story
#IHMonsoonTrek Instagram Contest
Category Photo Contest
By Aditya Shankar
2018-07-17
W e're running a new Instagram Contest. The theme is #IHMonsoonTrek.
Show us your best monsoon trek pictures. Upload your best shot on Instagram and tag us. It could be from any trek in India – in the Himalayas, Western Ghats, Eastern Ghats, Vindhyas, Satpura, Aravallis, Purvanchal, anywhere!
If you already have a monsoon photo from one of your treks, post/re-post them and stand a chance to win a special edition "Trekker For Life" coffee mug. Plus a unique opportunity to be featured on our Instagram profile.
If you don't have a monsoon trek photo go ahead and start clicking. Now is the best time to get your cameras clicking.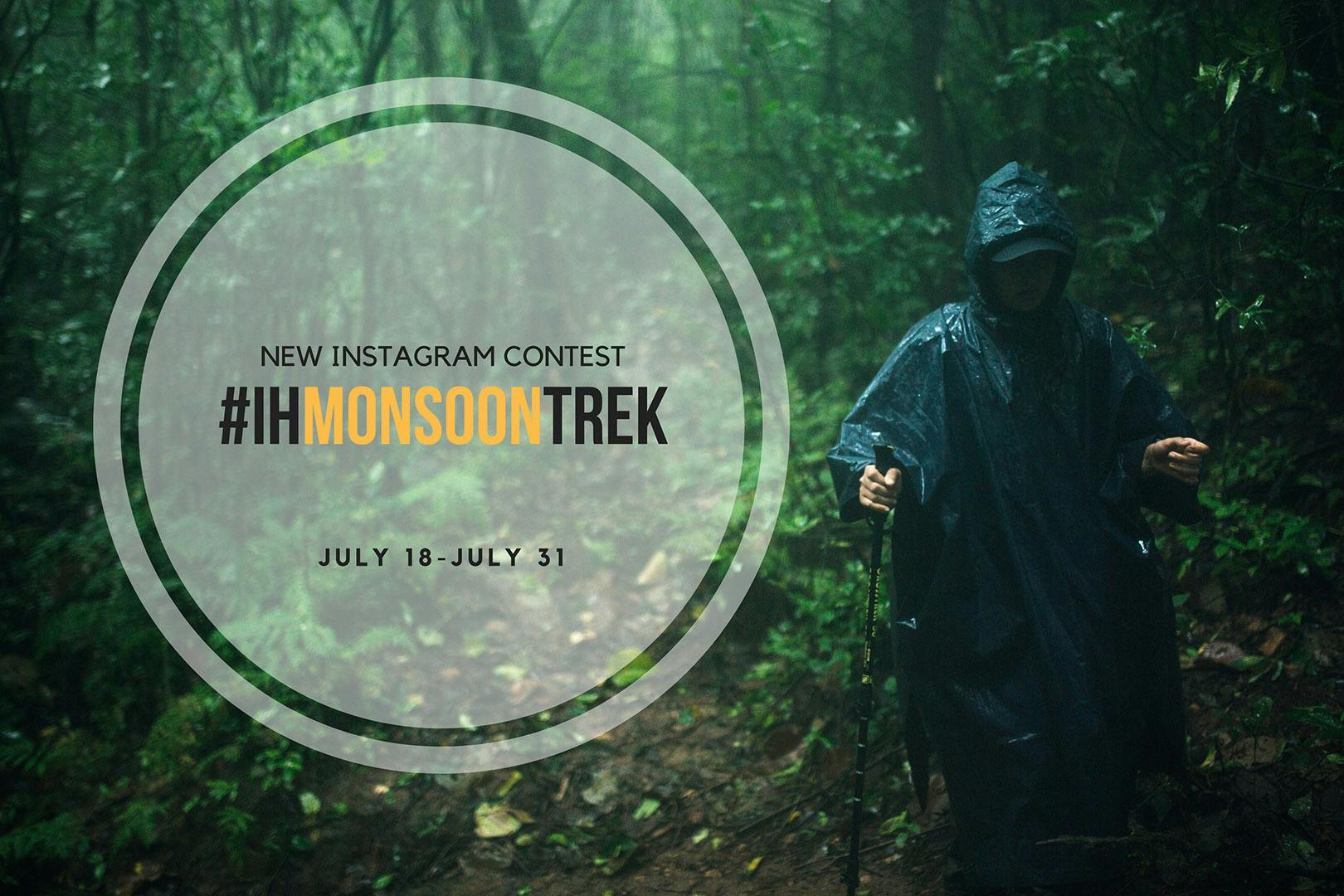 Follow the steps below to participate
1. Follow @indiahikes on Instagram.
2. Repost the announcement post as your story. 
3. Post photos related to the theme between Wednesday, July 18 and 11:59 am IST on Sunday, July 31*. Entries posted before July 18 will not be considered.
4. Tag and add @indiahikes and #IHMonsoonTrek in your caption (we may miss seeing it in the comments).
5. Add a small description about the photo by sharing the location, the trek, weather or anything about the picture.
*NOTE: You are not eligible if you simply 'tag' an older photo/video. All entries must be posted/re-posted from a public account inside the challenge period. Private accounts must keep their profiles as public for the duration of the competition to participate.
All entries will be judged on creativity, quality of image, and composition. The judge's decision will be the final word.
We will announce the winner and mentions on August 5th by featuring their entries on our Instagram profile @indiahikes.
What you should do now
1. To participate in the Instagram contest, head over to our Instagram account: Here is the link
2. If you want to see a complete list of treks that we run: Head over to our upcoming treks page. You'll find help in choosing a Himalayan trek in a specific season.
3. If you want to work with us: Head over to our careers page. We have lots of positions open. We also have lots of applications coming in. So the sooner you apply, the better.
4. If you want to get a free guide to the 13 best treks of India: Then get our free ebook here.
Sign up for our much loved Weekly Mailer
We have terrific trekking tips, trek updates and trek talks to look forward to