Our New Upcycling Ideas at the Sandakphu Base Camp: Jaubhari Updates
Share this story
The lodge in Jaubhari that serves as a base camp for our Sandakphu trek is not an ordinary one. It is a place where even the owners, helpers and locals pitch in with Green Trails activities.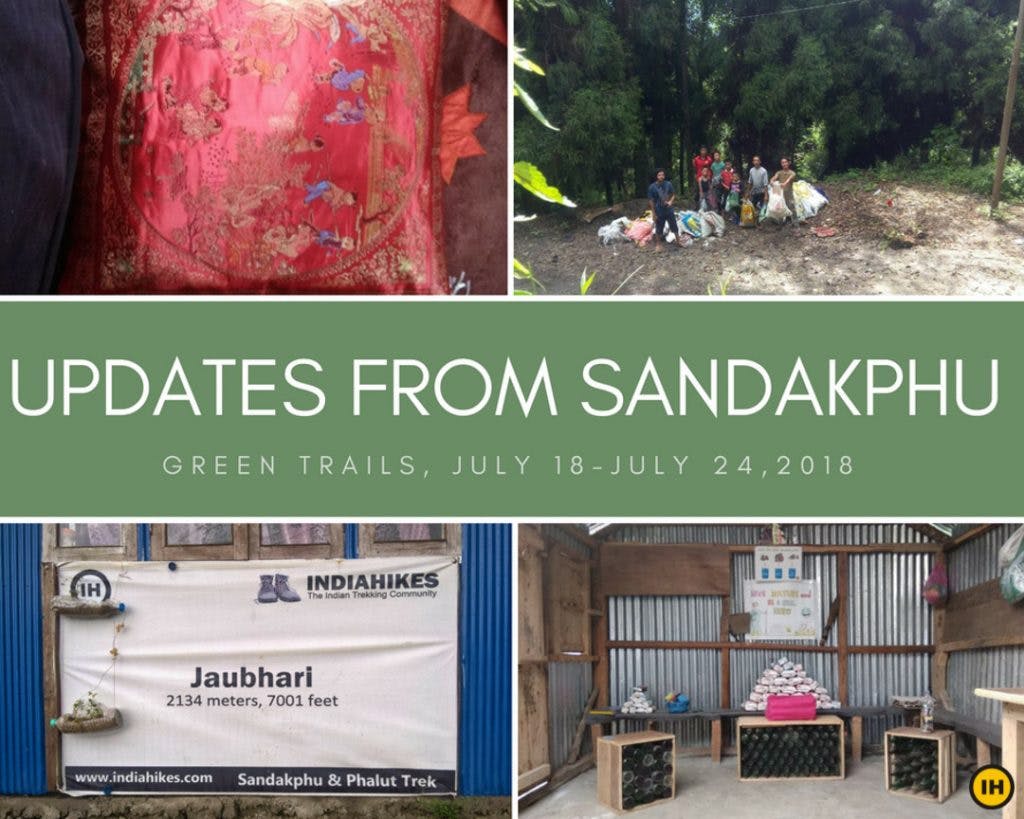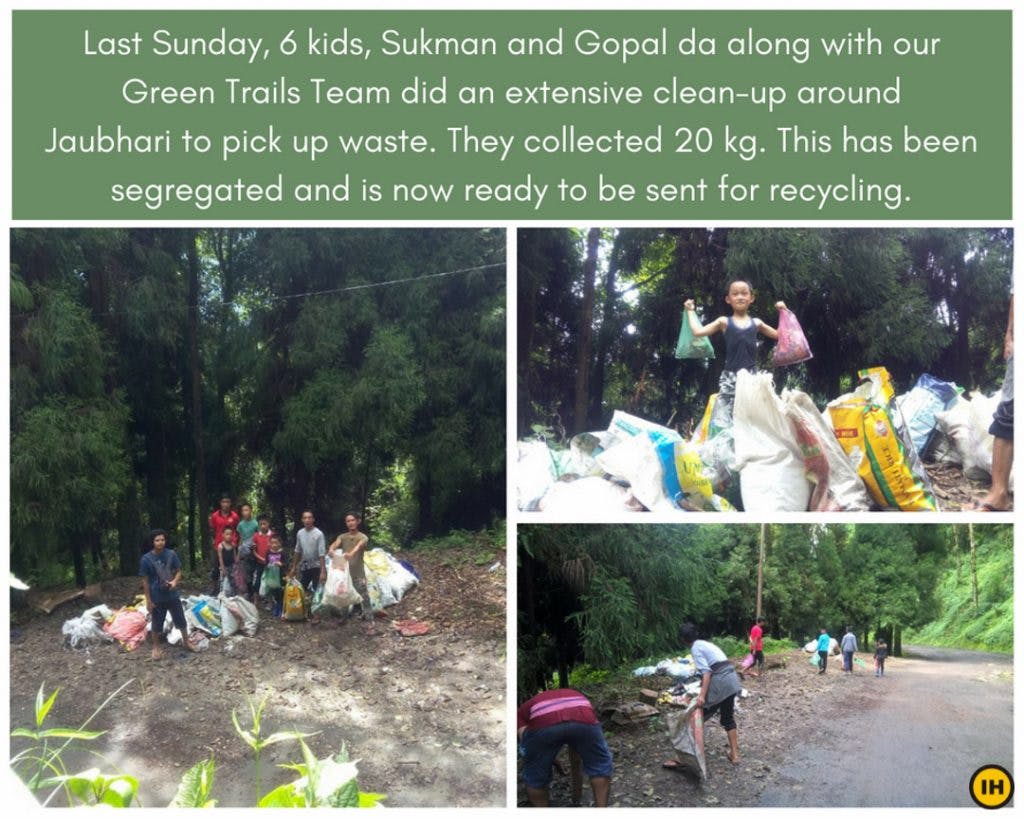 Maneybhanjyang is a village just 2 km from our Sandakphu base camp. The exchange of upcycling ideas has been growing across villages in the region.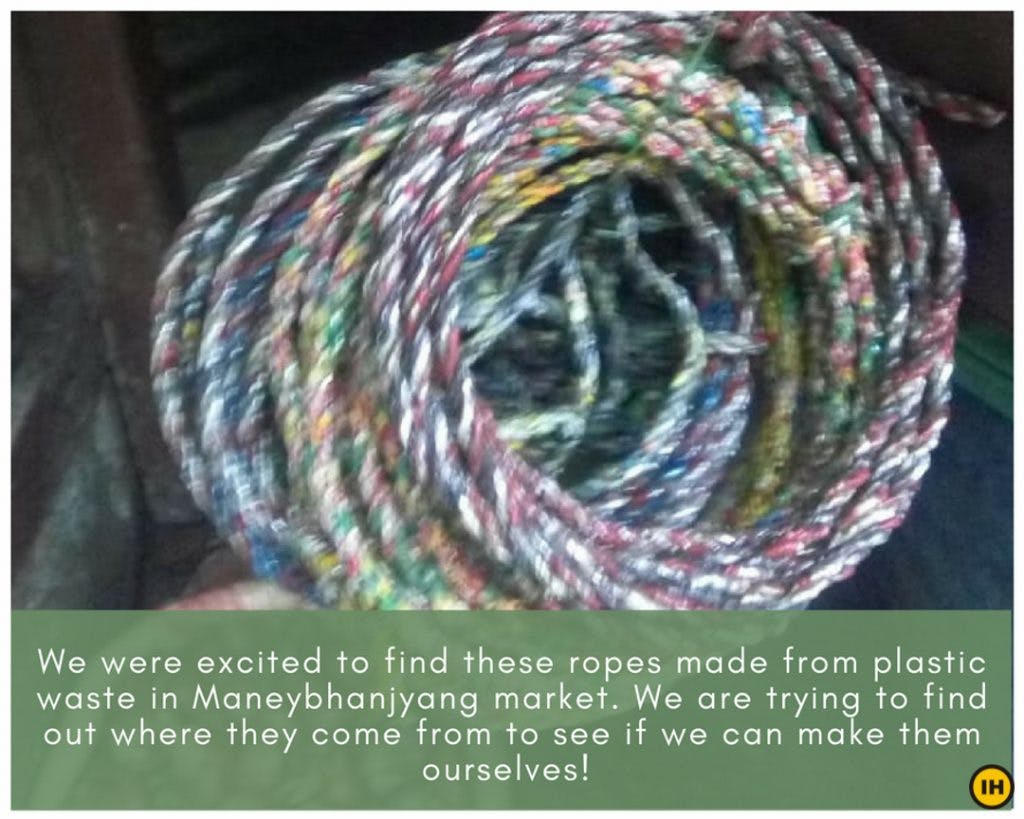 In addition to the upcycled products, we have been making vertical gardens with discarded plastic bottles.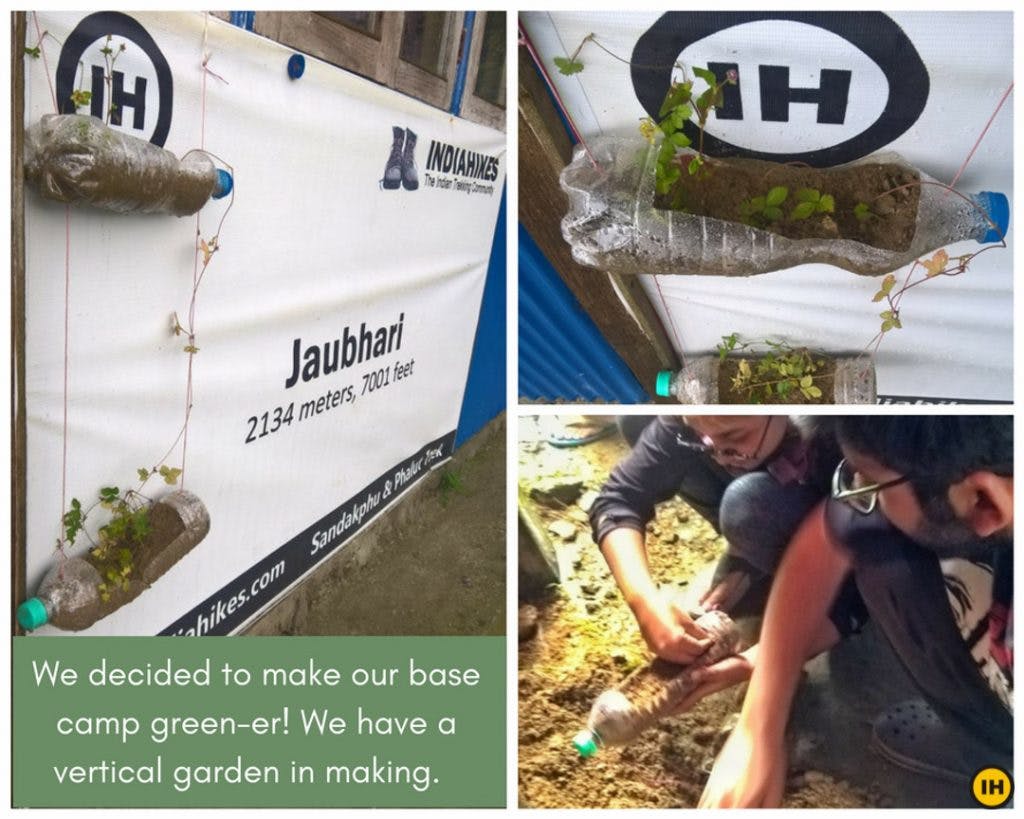 When segregation gives you glass bottles, make bottle stools out of them!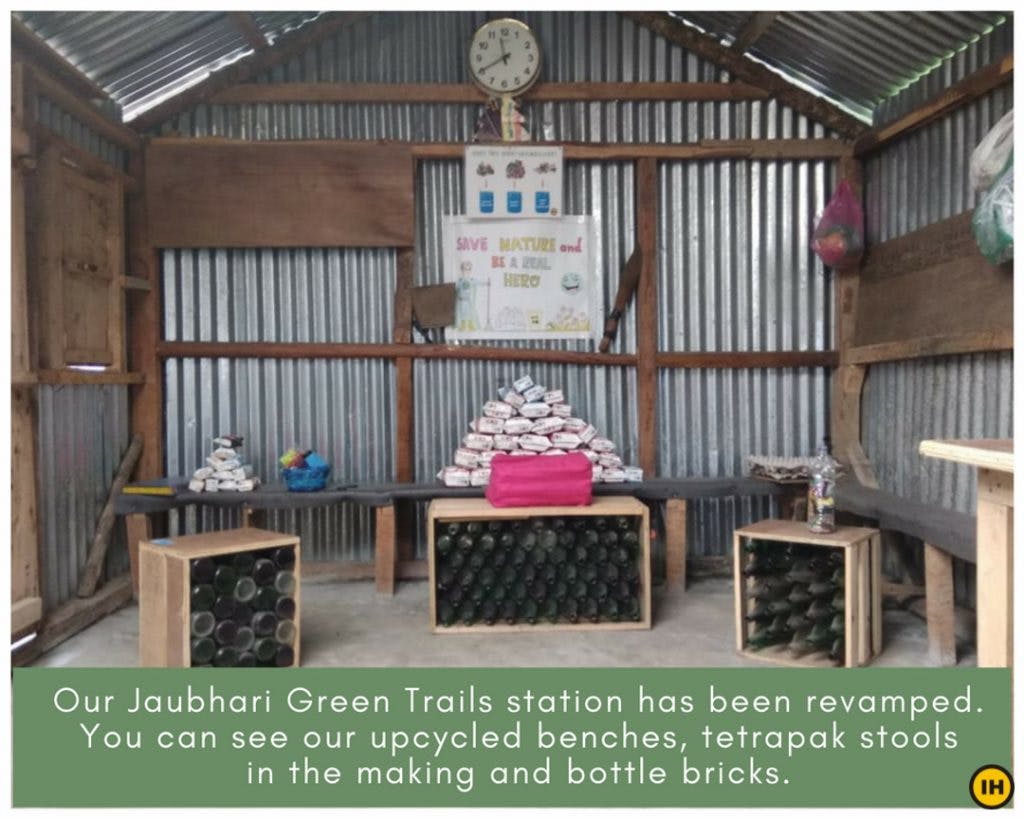 Our team has been working late into the night, making stools from different kinds of segregated waste.
Remember the eco-pillows we have been making? We are going bigger and cozier at our Roopkund and Sandakphu base camps. At Jaubhari, the Sandaphu base camp, our team found a Tibetan outer cover for our upcycled pillows. The intricate designs on the pillow cover are the traditional local patterns.
Last but not the least, we have some pretty big news regarding our collaborative efforts with the Block Development Officer at Sukhia Pokri.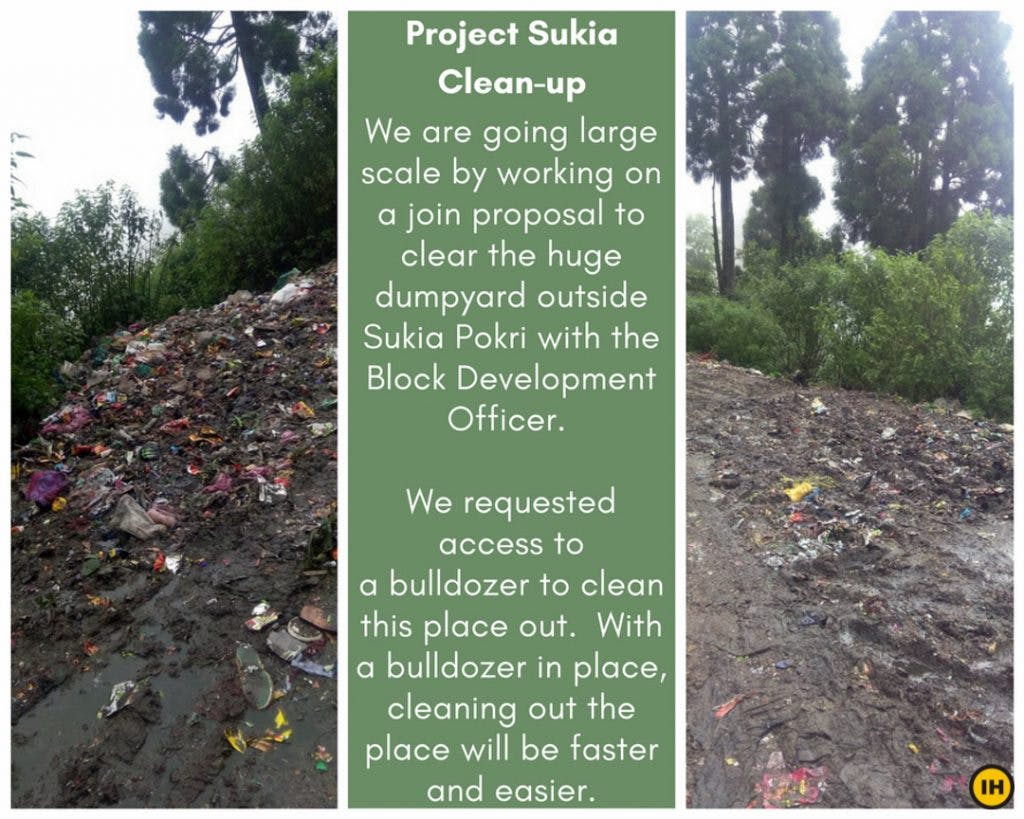 Our team behind the scenes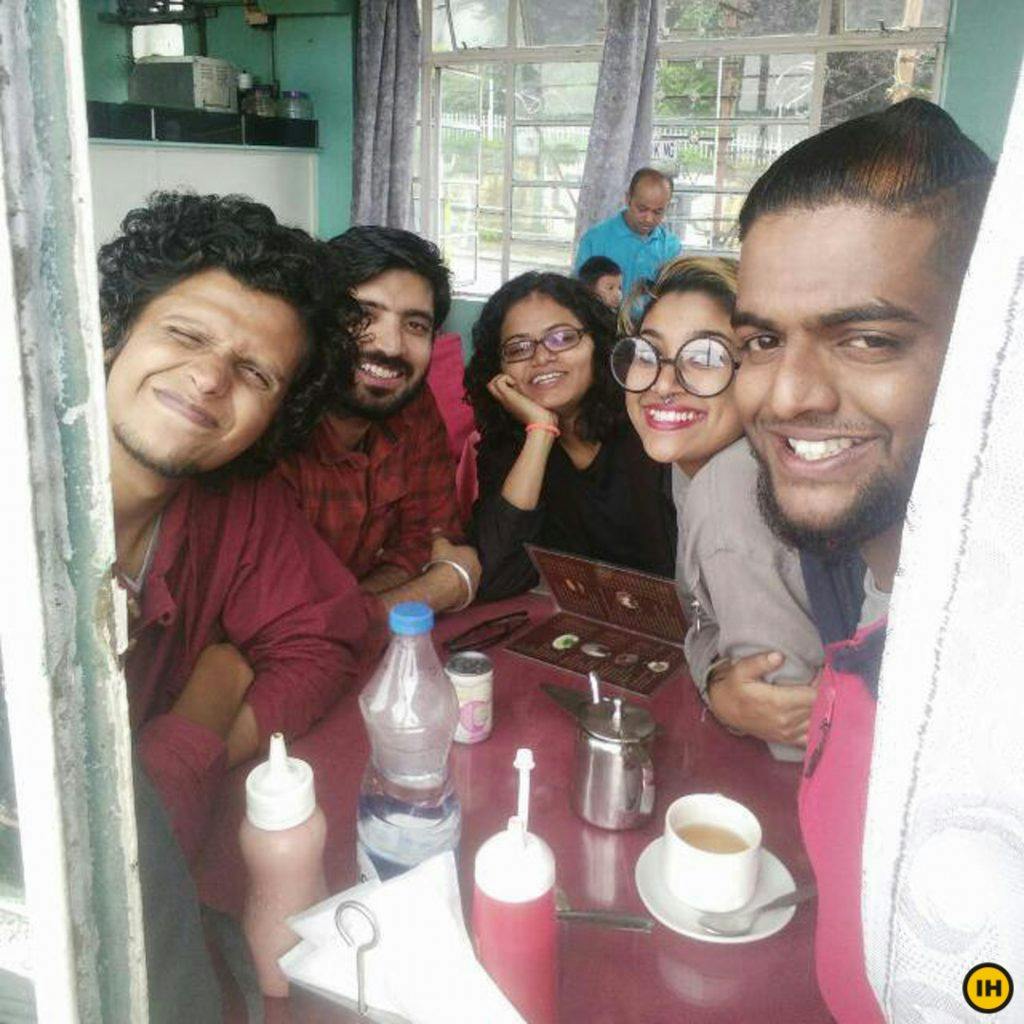 Our Green Trails Fellows Anas, Himanshu, Shweta, Moumita and Shivaprasad with happy smiles.
Don't forget to keep yourself updated on our Instagram account.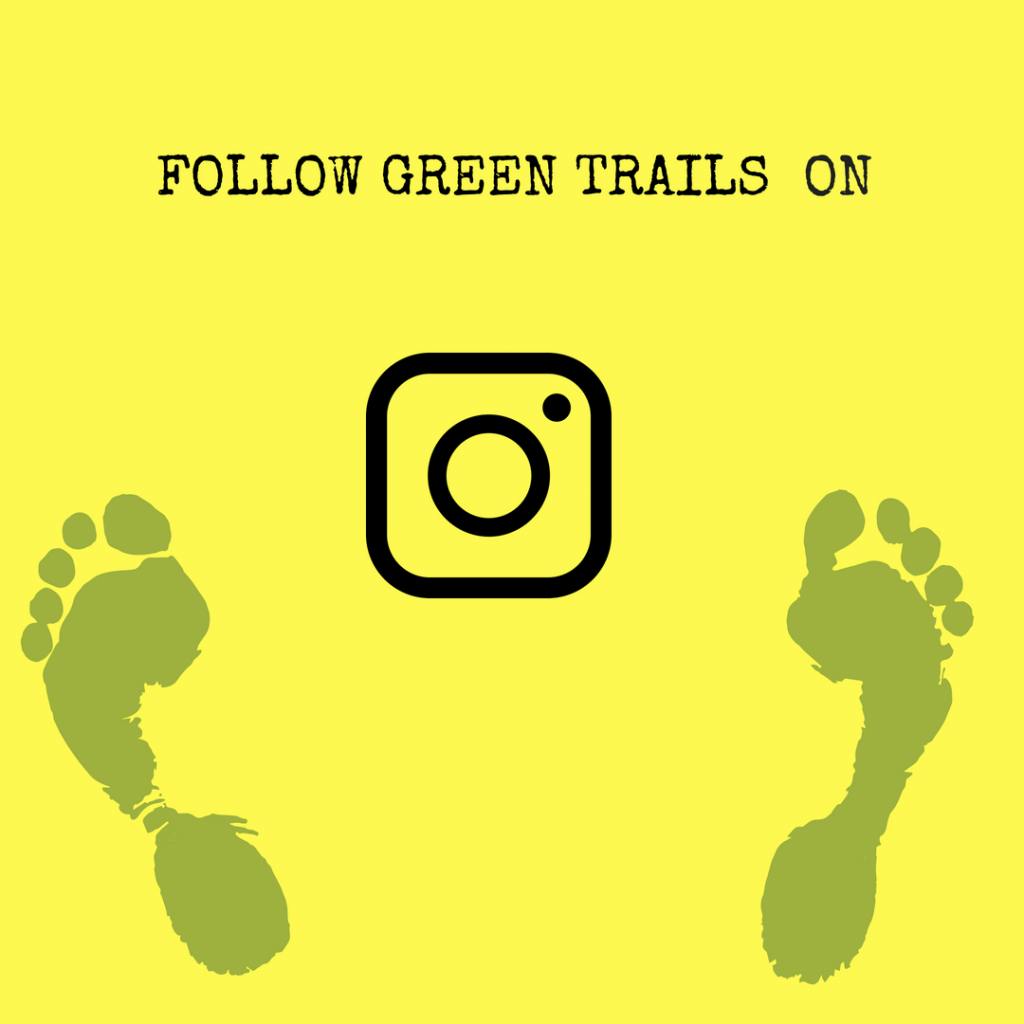 Have a green idea in your mind that could help the environment out? Comment below or write to our Green Trails Lead – Lakshmi at Lakshmi@indiahikes.com.
What you should do now
1. If you want to serve as a Green Trails Intern: Read this article by our Green Trails Head – Lakshmi.
2. If you want to work with us: Head over to our careers page. We have lots of positions open. We also have lots of applications coming in. So the sooner you apply, the better.
3. If you ended up here by chance and were actually looking for treks to do: Then head over to our upcoming treks page. You'll find all our Himalayan treks there.
4. If you want to see the 13 best treks of India: Then get our guide.
Sign up for our much loved Weekly Mailer
We have terrific trekking tips, trek updates and trek talks to look forward to