Brammah Valley trek revealed in 12 Photos!
Share this story
Brammah Valley trek revealed in 12 Photos!
Category
Our first group of trekkers started their trek to Brammah Valley yesterday. It was a big day! Not just for us but even for Jammu and Kashmir Tourism. To mark it, the Deputy Commissioner, Additional Deputy Commissioner and Wildlife Warden of Jammu officially flagged off the trek with us.
This doesn't happen in all states, or with other treks. But there was a good reason for it here. Brammah Valley trek lies in one of the most unexplored trekking regions of our country, the Kishtwar National Park.
If you look at it geographically, Kishtwar is surrounded by high mountains. It's like a natural fortress. These steep mountains provide a natural barrier to the outside world. This makes Kishtwar difficult to access. It's a long journey from Jammu, almost 9 hours. And the road -- especially after Kishtwar is difficult and bumpy. But the scenery gets better.
Yesterday, for the first time, trekkers officially set foot into this valley. They endured the bumpy, yet scenic ride to Suid, the base village. They're on the trek now, witnessing landscapes and culture that will remain etched in their minds for a long time.
Today, through this photo story, I want to give you a glimpse of it. Let's start with the tall mountains that Kishtwar is famous for.
Stunning 21,000 ft summits:
Steep mountains surround Kishtwar. These mountains may have cordoned off the region from tourist eyes, but trekkers who go here are in for a treat. You see four prominent peaks above 6,000 metres from the base to the summit.
To compare, if the sight of Shivling from Tapovan is stunning, the sight of four such mountains, rising almost double the height is mind-boggling!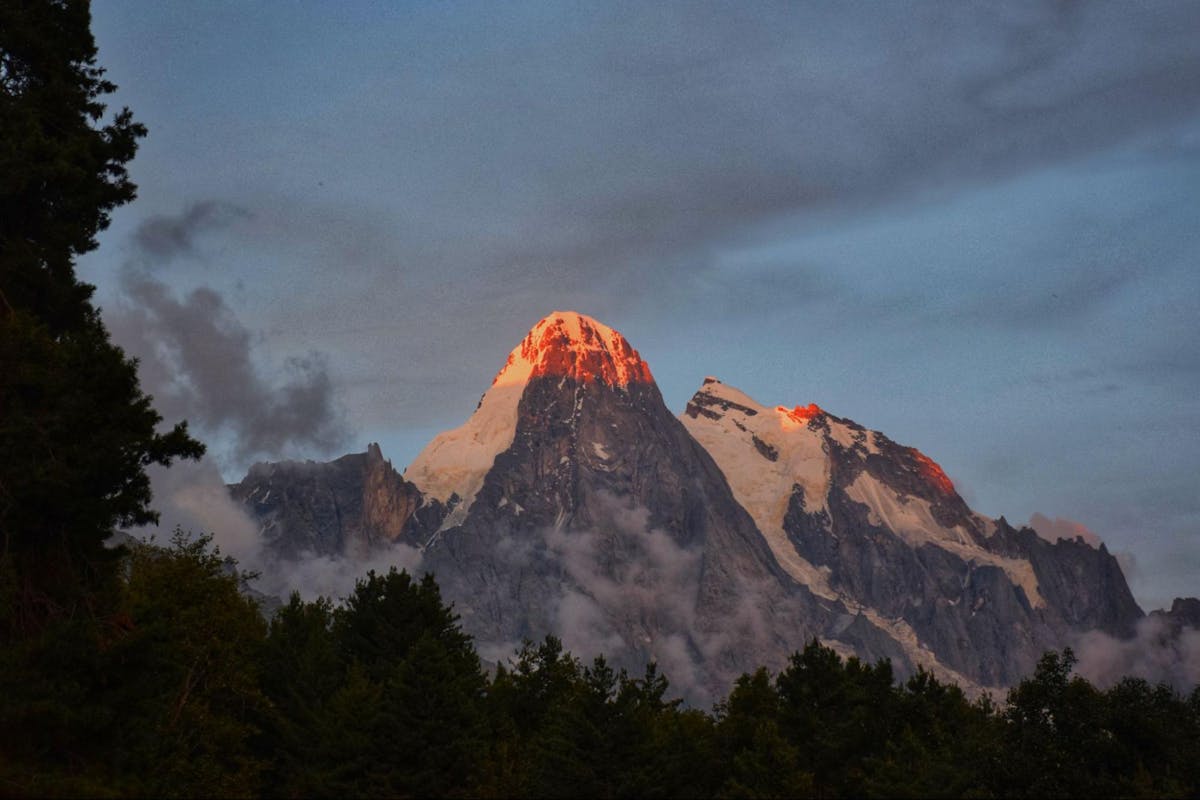 Alpenglow on the towering Mt Eiger and Mt Taraparan. As viewed from the Kaikut campsite. Photo by Nitesh Kumar.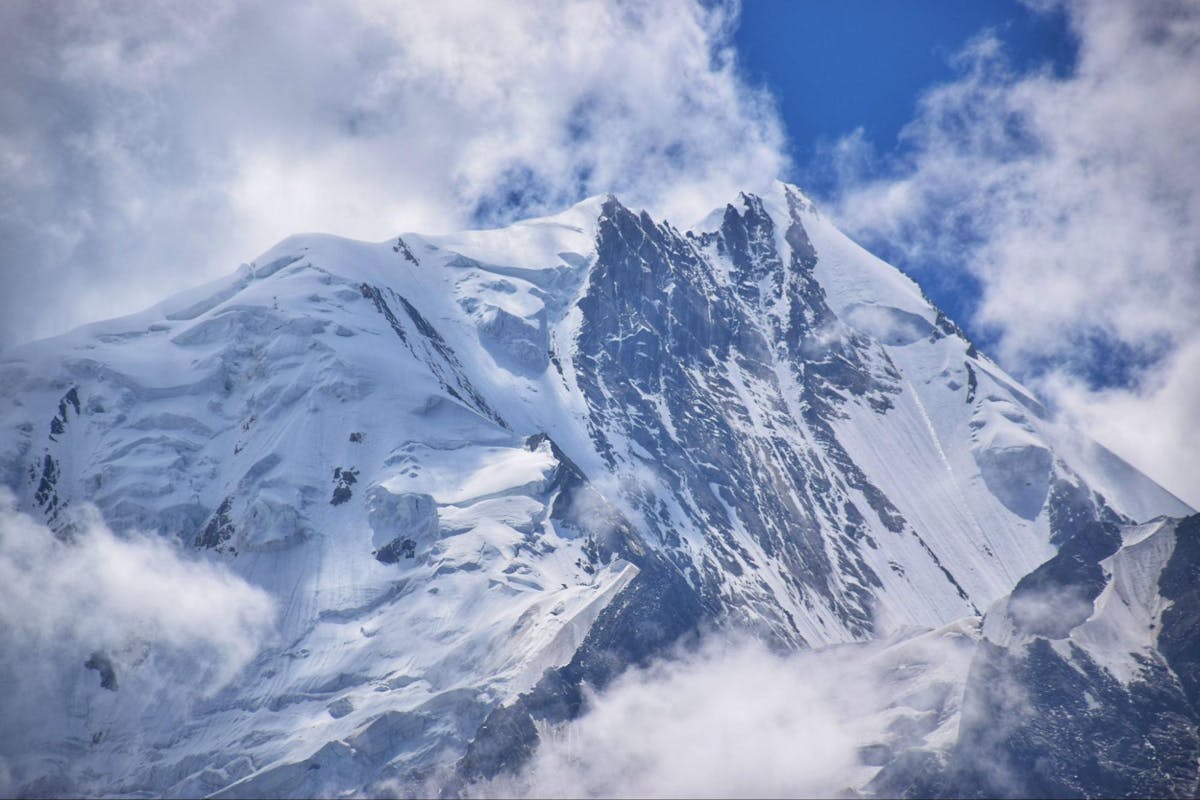 The magnificient view of Brammah I, rising over the clouds, on the trek.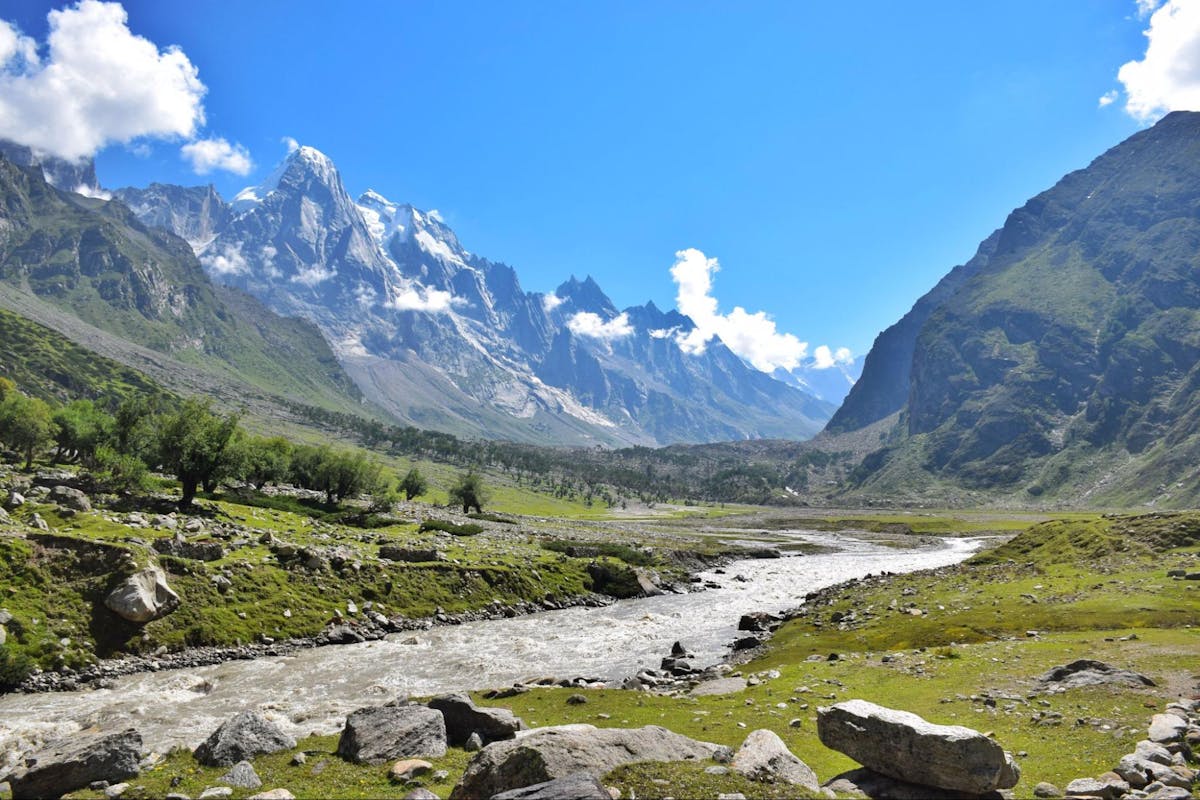 The big mountains rise tall over the Kidhar Maidan campsite. Photo by Nitesh Kumar.
Forest sections that no other J&K trek has:
Another section that sets this trek apart is its forests. None of our treks in Jammu and Kashmir are known for their forests. But Kishtwar is known for its forests. And on this trek you move through the heart of the Kishtwar National Park. The best of the woods of Kishtwar are on this trek.
"Every moment in the forest is mesmerising. You'll love how these forests are laid out," says Arjun Majumdar, founder and CEO of Indiahikes. "For many, these forests will become the best forest trek they have ever done!"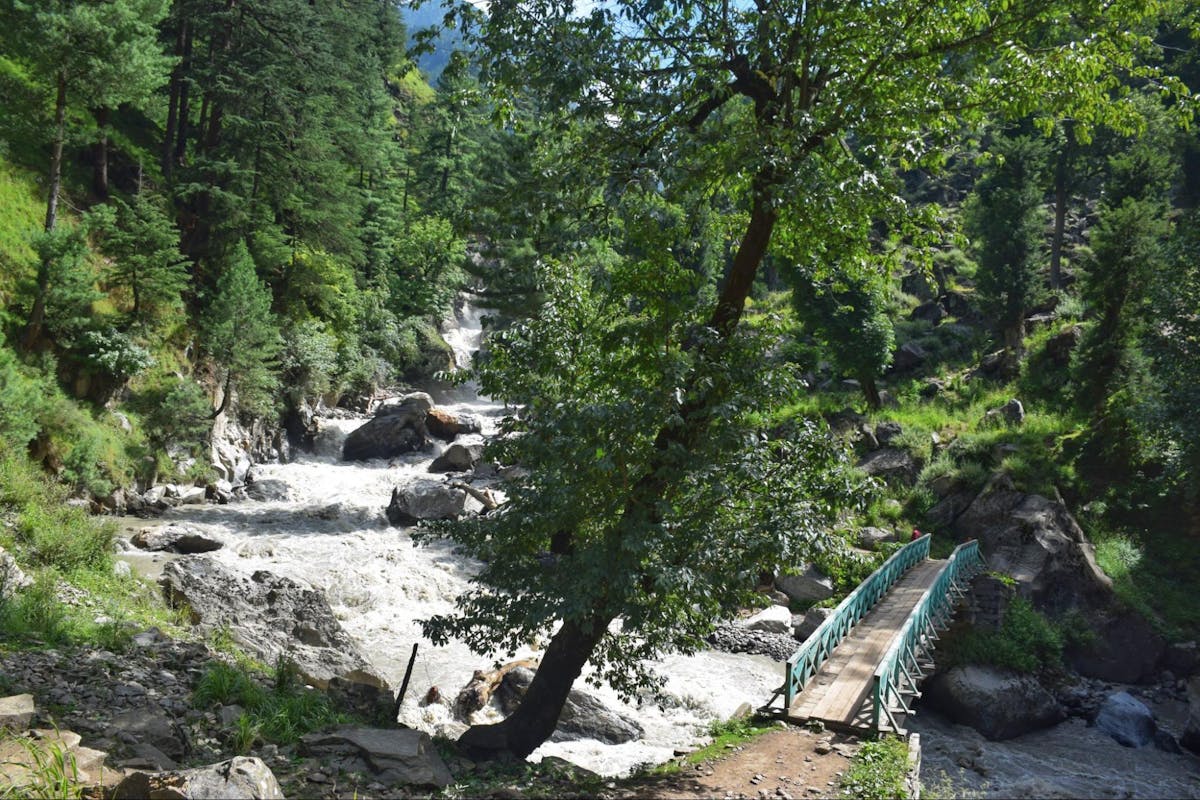 A quaint bridge over the gurgling Nath river that takes you straight into the forest section filled with tall pine trees.
In the isolated, pine forest you'll witness sunlight streaming in layers through the trees. Photo by Nitesh Kumar.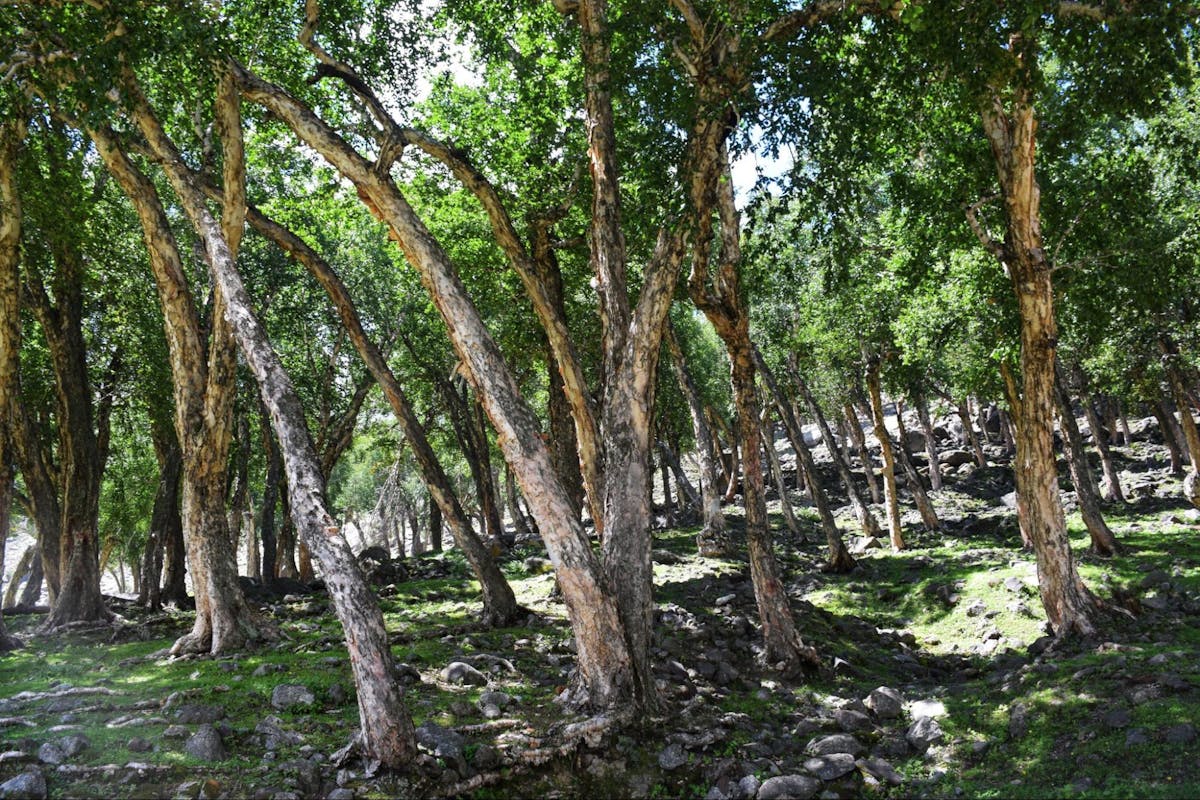 You see a dramatic shift in the forest after the summit day. Here's a section filled with silver birch trees surrounding the Kiddar Maidan campsite.
Stunning villages and campsites:
Nothing prepares you for this one. Who would expect ancient, hanging villages on a trek in Jammu and Kashmir? But you have them here, on the Brammah Valley trek. In fact, you trek through a series of such villages.
Trekking through these villages frozen in time is an unforgettable experience. Despite their precarious perches, the homes display architecture from a world we rarely see.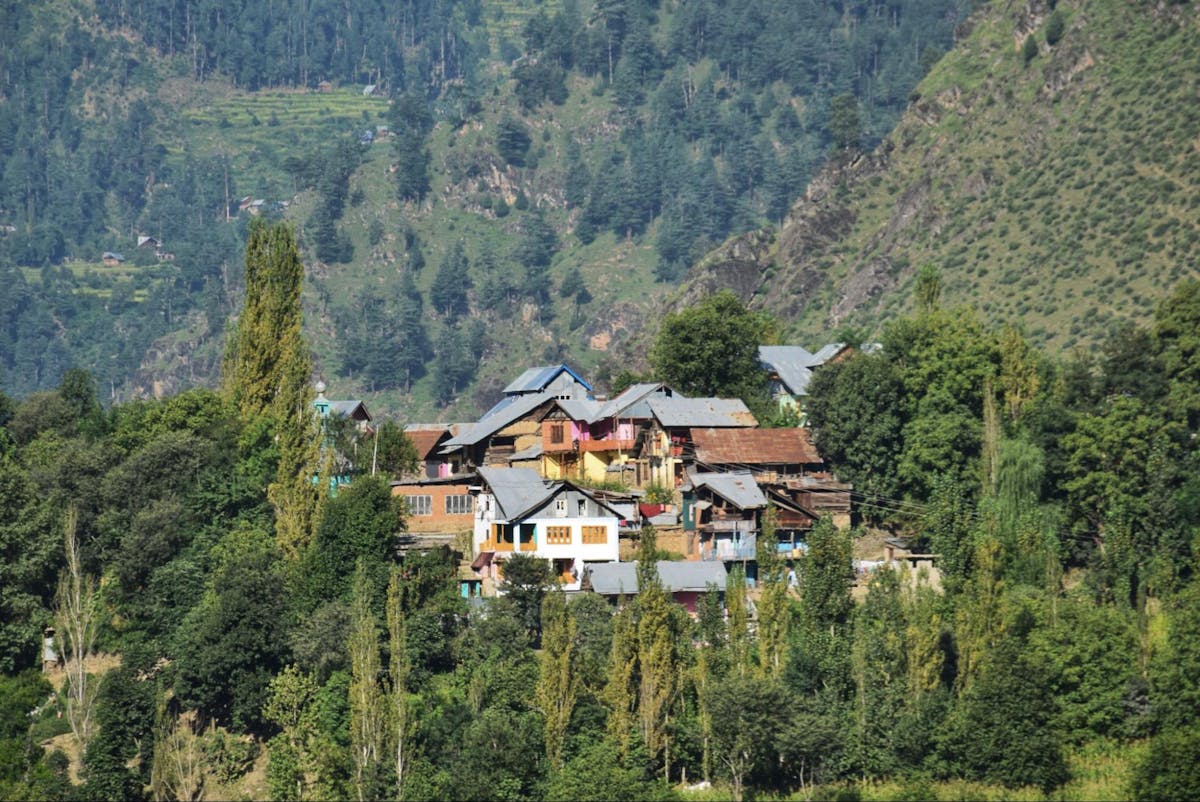 This is the Suid village, perched right over the Nath river. You start your trek from here.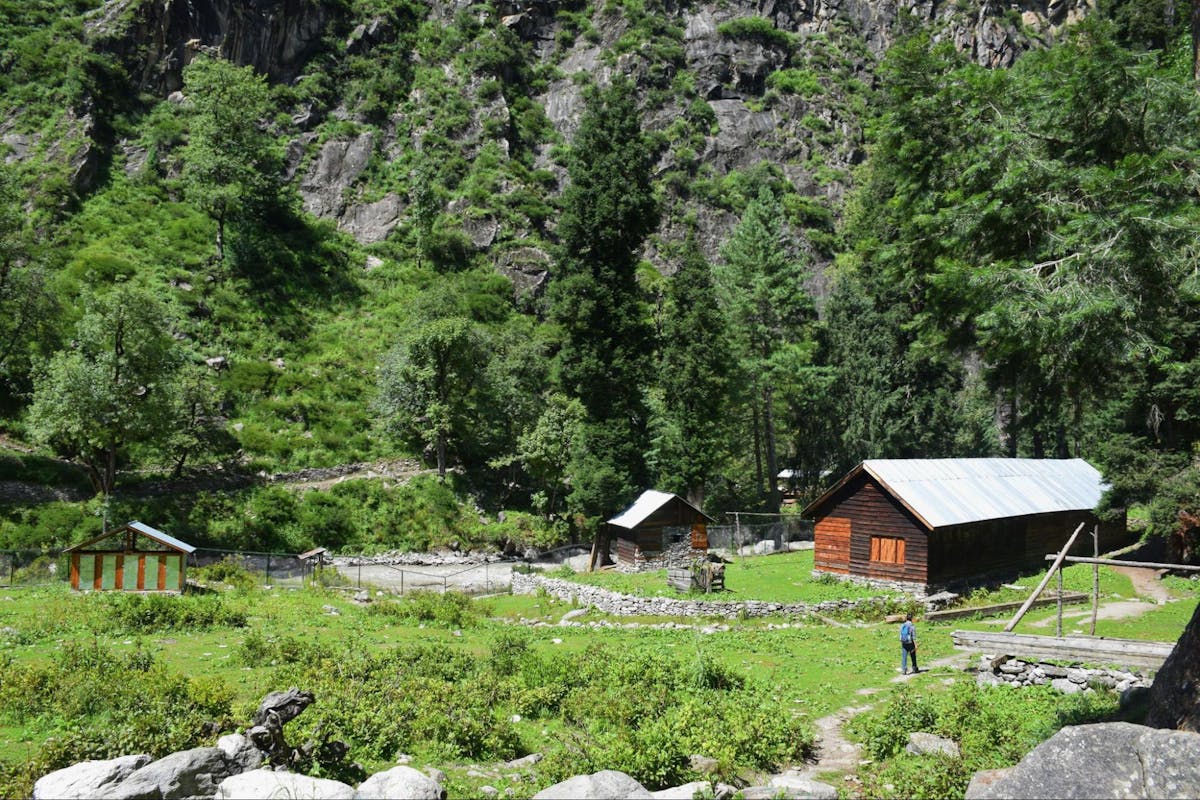 This is Gogut, located on the Nath River's banks. You camp in this village. It is surrounded by dense forests.
To reach these villages you cross charming wooden bridges. These wooden bridges swing and sway when you walk on them.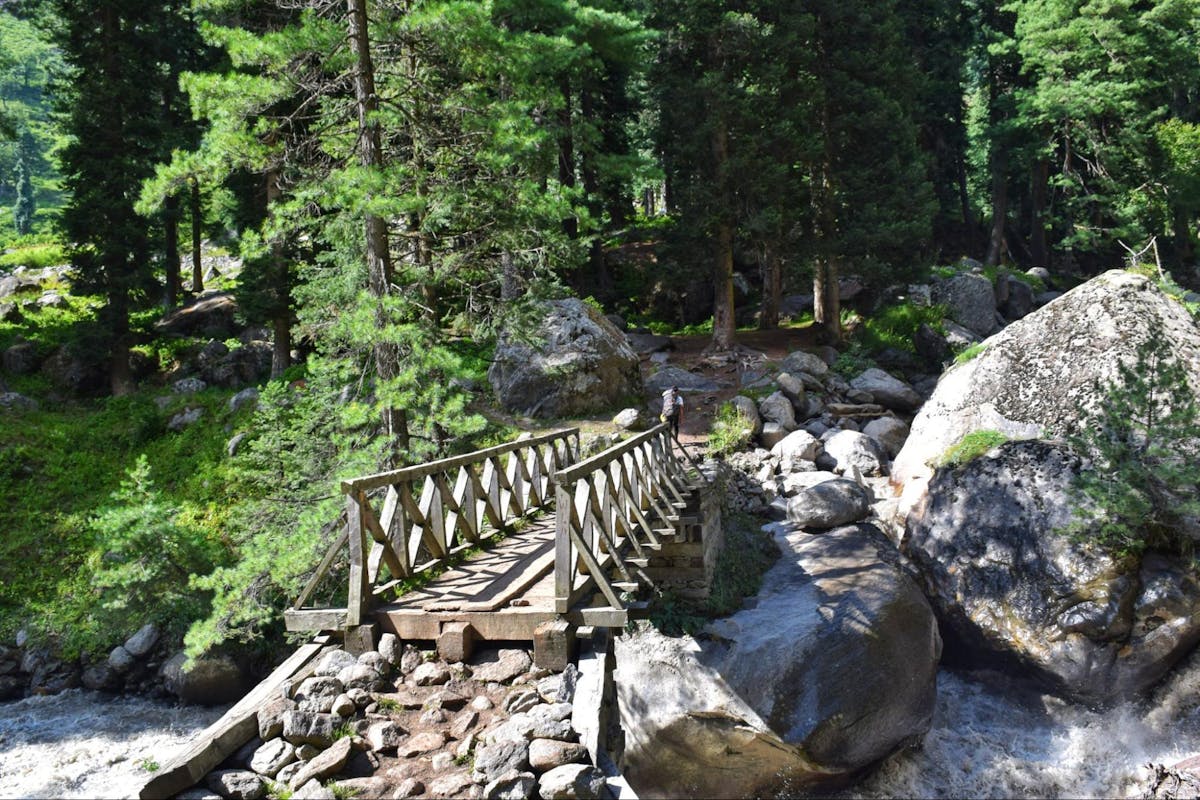 This beautiful bridge takes you over the Nath river, towards the next charming campsite, Hawal.
The best part is that campsites on this trek are breathtaking too. For example, Kidhar Maidan is a beautiful campsite in a river delta surrounded by forests of silver birch trees and tall mountains. These are rare campsite experiences.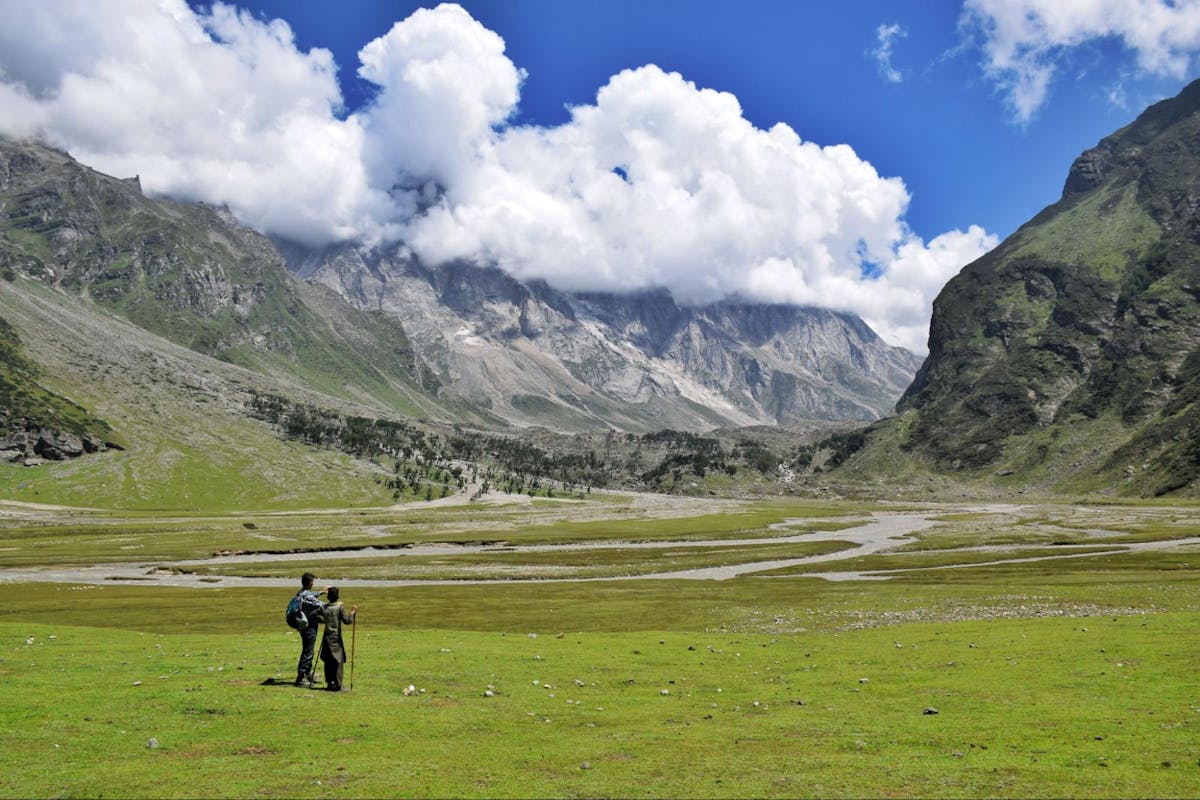 On the third day of the trek, you camp at Kidhar Maidan. It is one of the most stunning campsites on the trek. The Nath River splits into a delta here. And towering above you are the 6000-metre-tall mountains. Photo by Nitesh Kumar.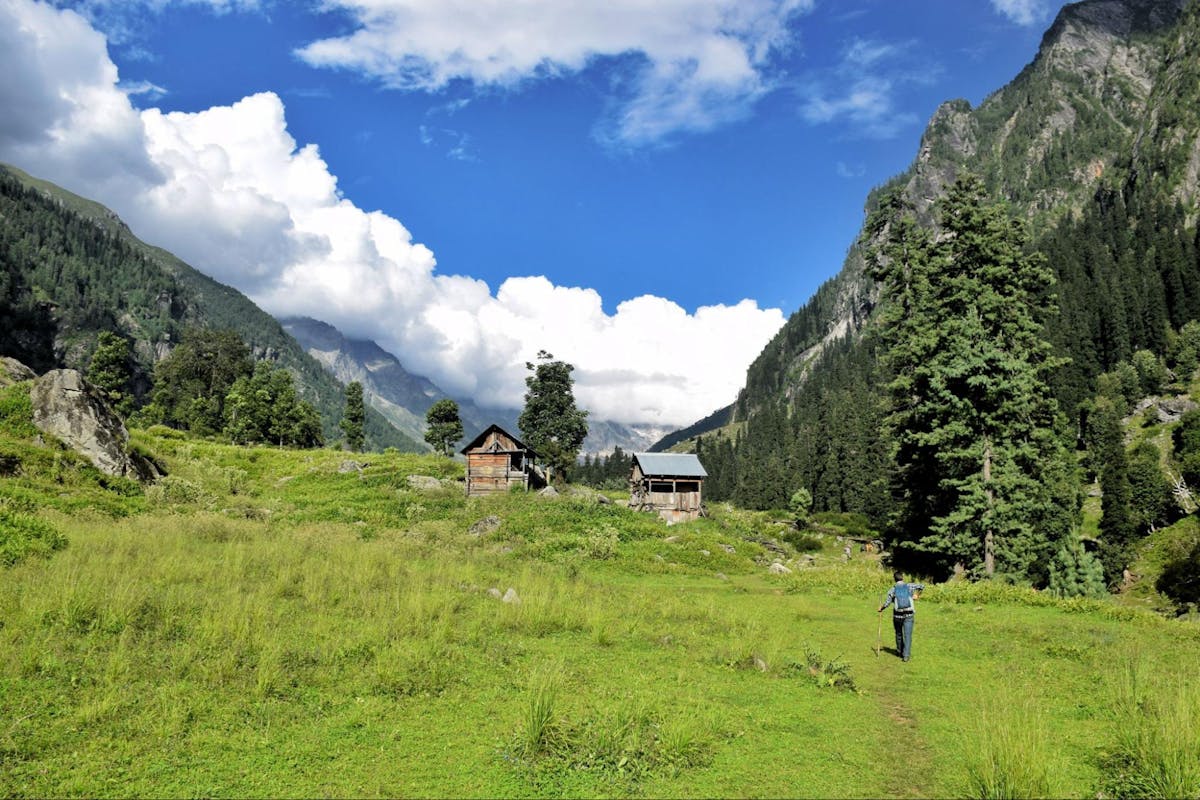 The Hawal campsite resembles a tabletop meadow within a valley surrounded by waterfalls.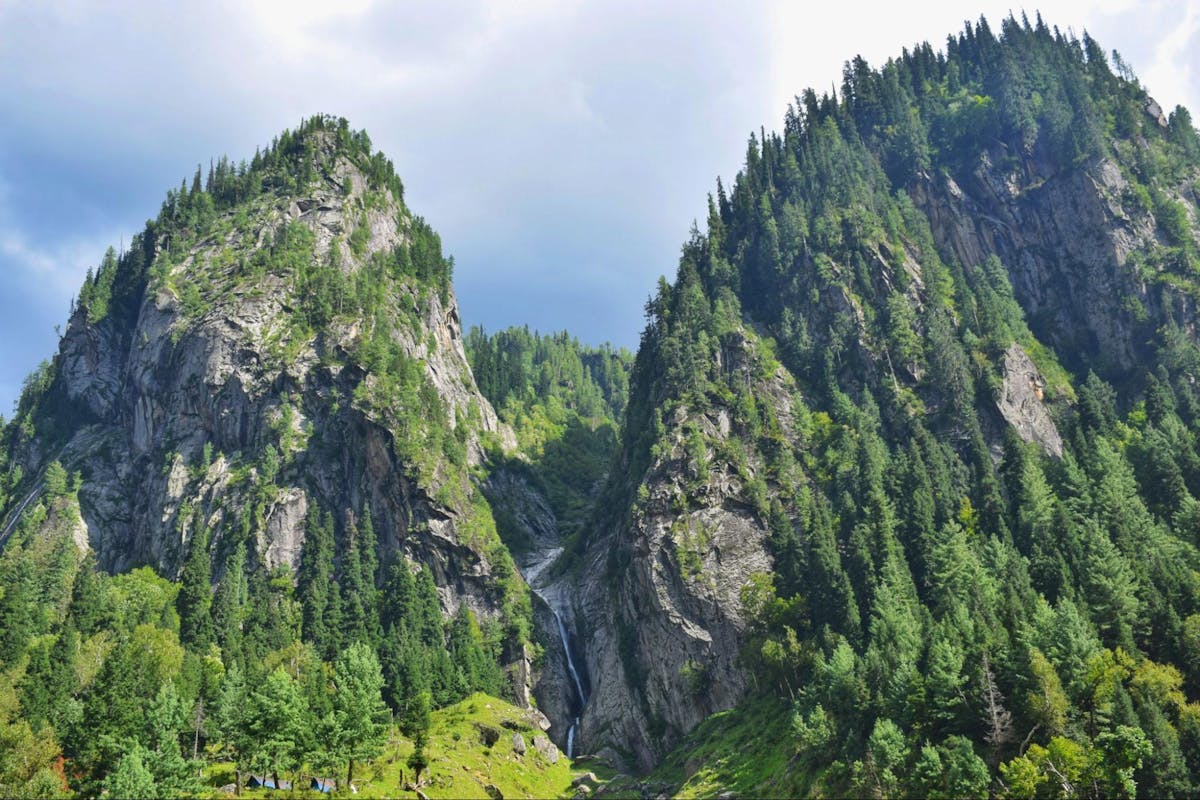 The stunning waterfall near Hawal campsite. From here, you constantly hear the sound of water cascading down these rocky mountains.
These sights and experiences are unforgettable. And four more groups will get an opportunity to set foot on this pristine trail this season.
Being among the first to trek on a trail is a rare privilege — you have the power to shape the future of this trek by suggesting changes in the route/campsites/trek plan. You also have the entire mountain trails to yourself, a rarity these days.
Sign up for our much loved Weekly Mailer
We have terrific trekking tips, trek updates and trek talks to look forward to