We're Starting Special Photography Treks in the Himalayas
Share this story
We launched a Photography Trek, where trekkers honed their photography skills in one of the most beautiful locations of our country! 
The first such photography trek was conducted on the picturesque Kuari Pass this winter, from January 16-21.
Kuari Pass trek is among our most celebrated winter treks, known for its beautiful forests, stunning clearings and grand views of Mt Nanda Devi.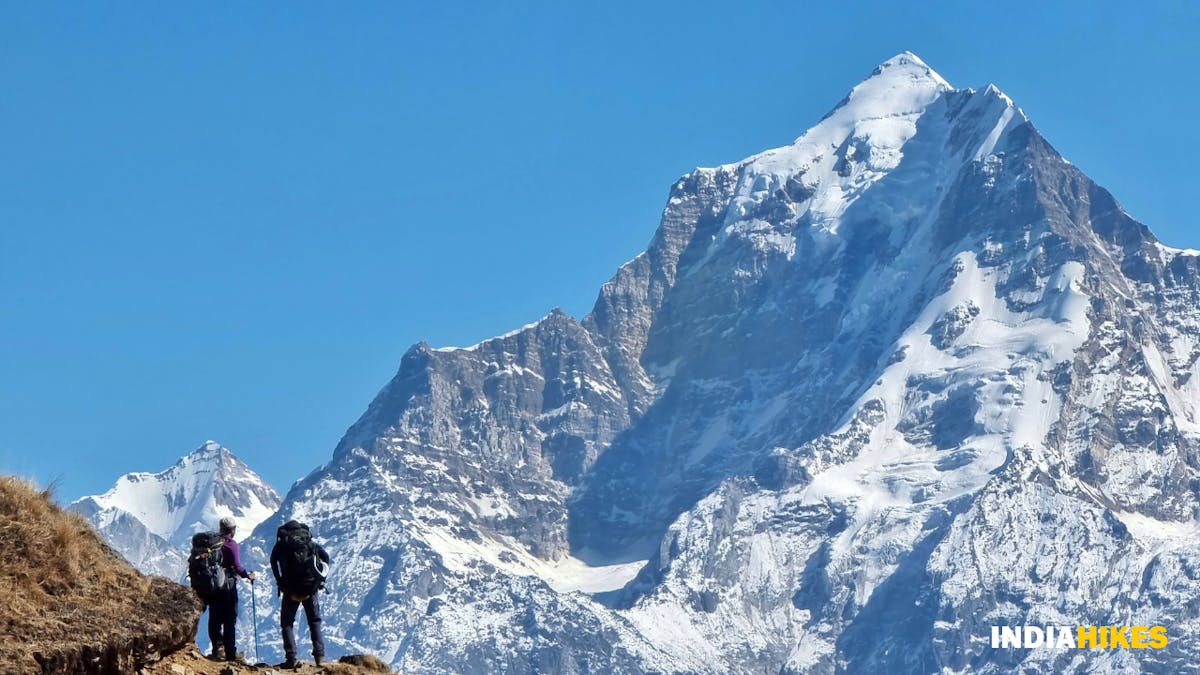 The commanding view of Mt. Dronagiri from Kuari Pass trek. Right after this turn you enter Gorson Bugyal. Photo by Dhaval Jajal
What can you expect from our photography trek?
A strong pre-trek experience that prepares you to take great photographs on the trek. This preparation would cover the following topics: 
What to carry — camera gear and accessories
Trek gear you need to help you shoot better
How to maintain your camera gear on the trek 
How to take care of your gear in case of bad/extreme weather
How to conserve battery longer on the trek
Focused sessions on the trek:
Composing in Landscape photography (good frames, understanding subject placements, how to position yourself)
How to play with lights and contrasts in landscape photography (to learn how to use light as a strength in your photography)
Portrait photography when outdoors (especially how to capture emotions)
Basics of wildlife photography (with special focus on bird photography)
Sunrise/sunset photography (how to capture the golden hour like a professional)
Astrophotography — capturing the stars and the sky (includes composing frames for  night photography)
Whom is this trek meant for?
Whether you are an amateur looking to learn about photography or an expert photographer who would like to spend time capturing winter in the Himalayas, this trek is for you.
A big bonus: On our regular treks, photographers are usually short of time to take photos. However, as this is a special photography trek, we have cued in time for you to to learn and practice photography on the trail. 
What you need to come with:
Basic photography skills. You'll need to have basic knowledge about ISO, Shutter Speed, Aperture, and White Balance. 
Your own photography equipment. Our advice is to carry light equipment that doesn't hinder your trek. For example, don't carry heavy lenses that are difficult to manage on the trail. 
Good fitness. As a photographer, you'll do much more on a trek. You may need to go up and down the trail more than once to get the best shot. Doing this requires great fitness. There will be a fitness screening. Your BMI must not be above 28.
The experience will be facilitated by our Senior Trek Leader Dhaval Jajal who specialises in photography and filmmaking.
About the facilitator: Dhaval is a Senior Trek Leader who now is a filmmaker at Indiahikes. He is an expert photographer as well. His photographs have featured in the Mountain Lovers Gold Calendar. His photographs are also featured on the Indiahikes website.
Dhaval Jajal has been a trek leader at Indiahikes leading almost 60 groups before transitioning as a filmmaker and photographer at Indiahikes. He currently heads the video team at Indiahikes.
Since 2016 he has been taking photos on high-altitude treks. "High-altitude photography is very different from usual photography," he says. "In the high-altitude, you have a short window of the trek to work with. The terrain is difficult and you are sometimes working in extreme weather," Dhaval adds. 
As a photographer and filmmaker, Dhaval has captured some of his best shots under such circumstances. Here are some of Dhaval Jajal's photographs that we're smitten with!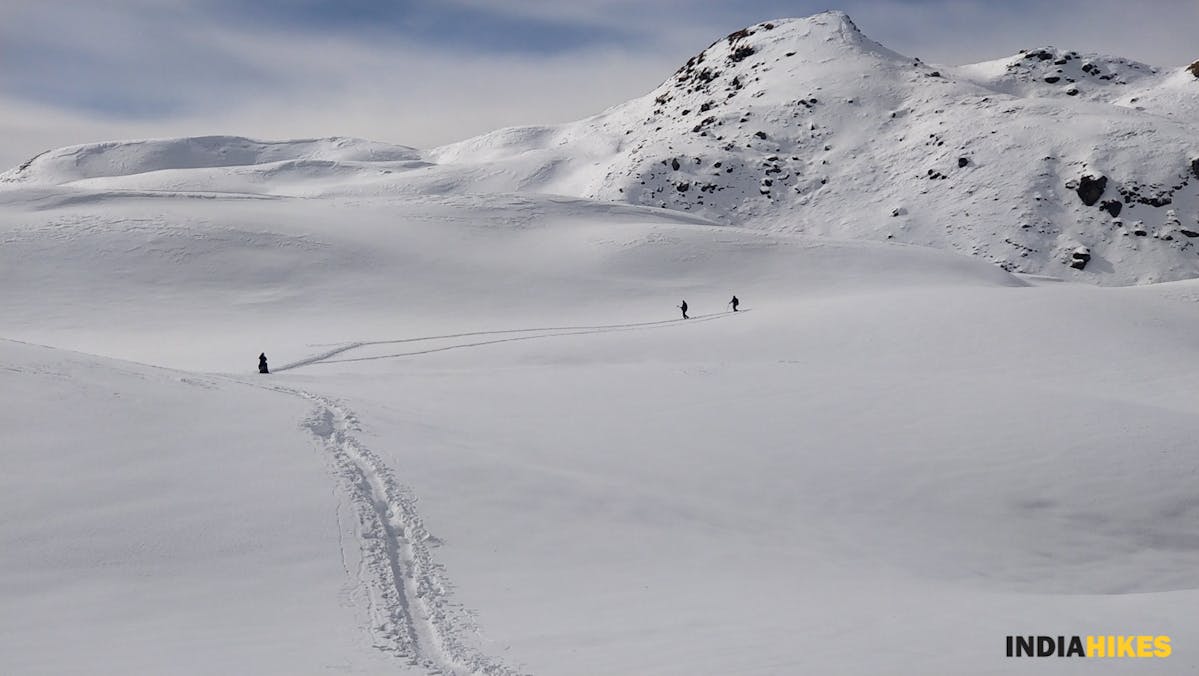 An unearthly landscape of Dayara Bugyal in winter.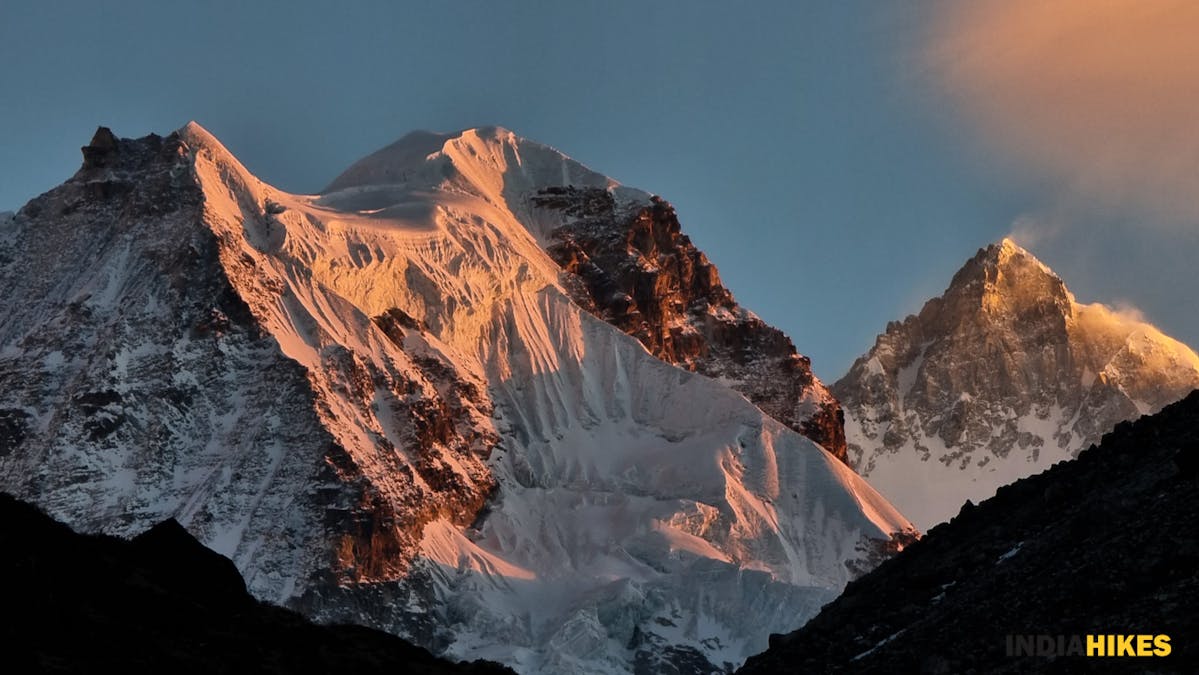 First rays hitting Mt. Kanchenjunga and Mt. Kabru. Photo taken by Dhaval Jajal from View Point 1 on Goechala trek.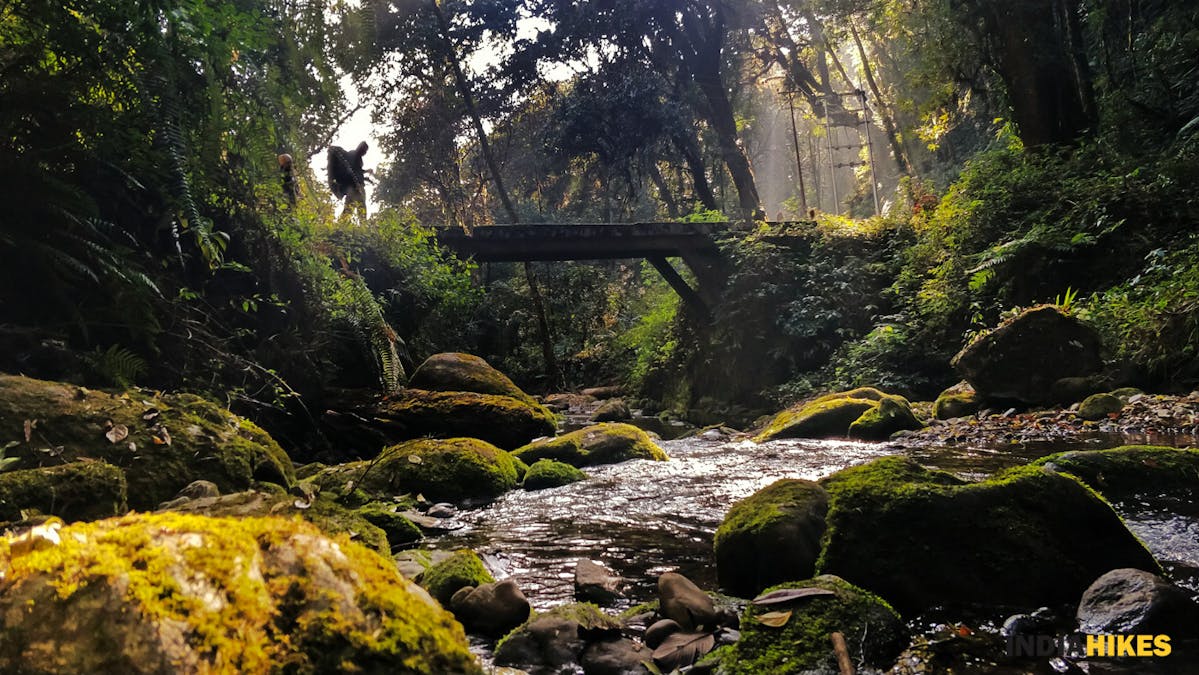 This shot was taken between Sepi and Samanden. "I wanted to capture trekkers crossing the bridge in this beautiful lighting. Along with the river, all elements came together beautifully," shares Dhaval.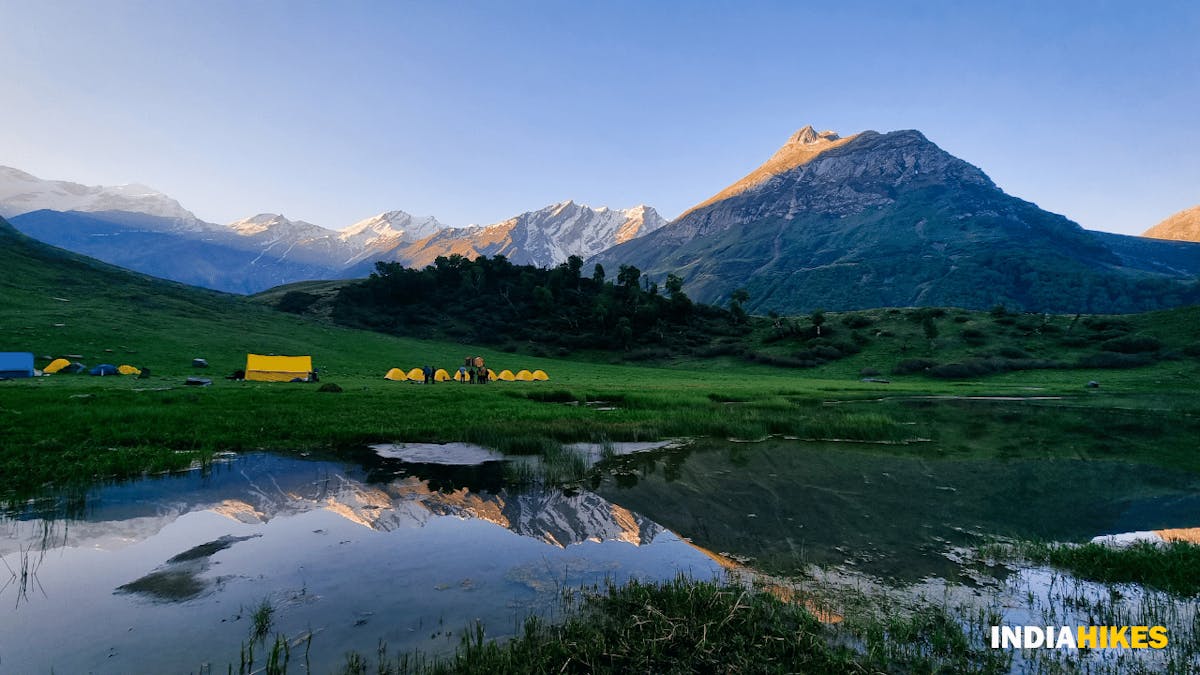 This is an early morning shot of Ruinsara Campsite. "I was trying to capture the reflection of the mountains lit up by the morning sun," says Dhaval.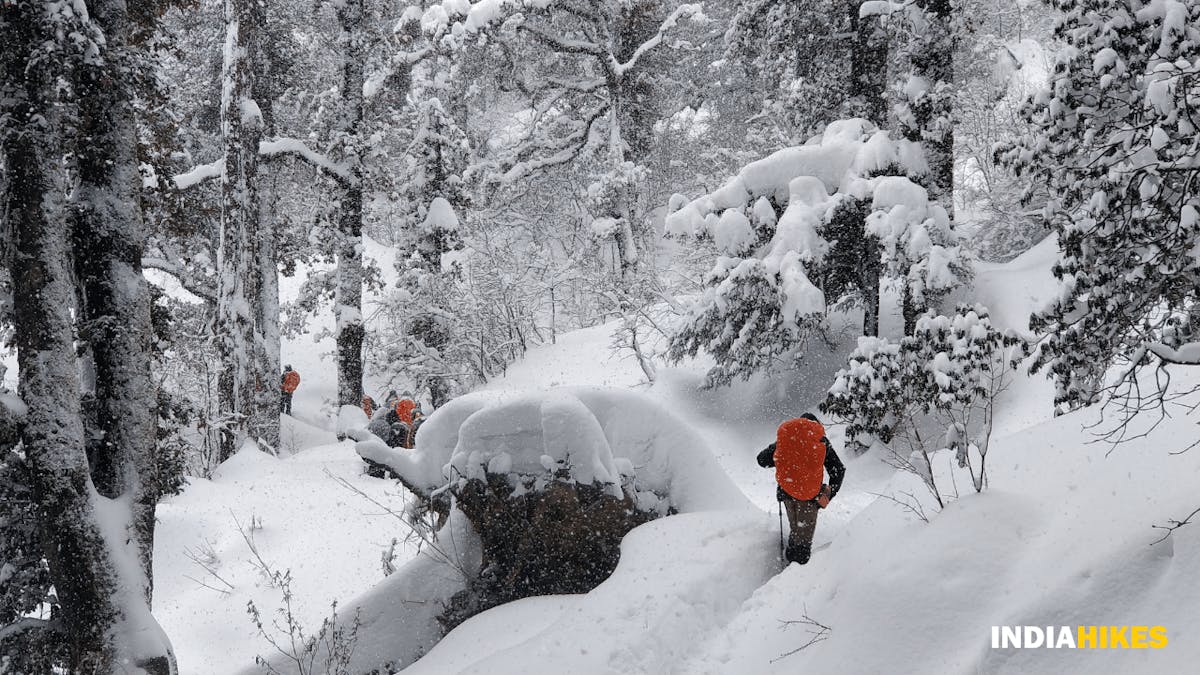 Trekking through the wintry forests of Dayara Bugyal. Photo taken by Dhaval Jajal in January 2020.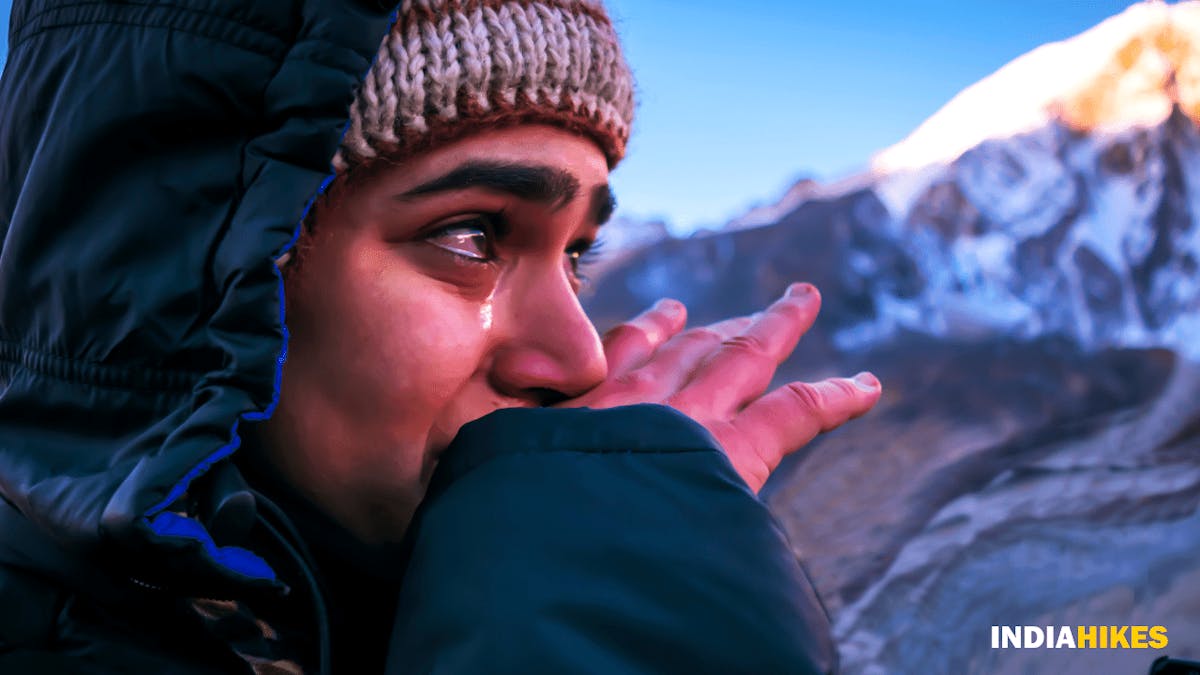 Inside story: An image that Dhaval shot on the Goechala trek immediately caught our attention at Indiahikes. Very few trekkers had been able to capture emotions on a trek as beautifully as this image.
We are yet to announce the next photography trek.
Stay tuned to this page for announcement on photography trek
If you have any questions, just write back to me and I'll help you out.
Sign up for our much loved Weekly Mailer
We have terrific trekking tips, trek updates and trek talks to look forward to