Pin Parvati Pass Trek - Trek experience by Shrikant Shukla
Share this story
Pin Parvati Pass Trek - Trek experience by Shrikant Shukla
Category Trekker Space
The Pin Parvati Pass Trek is a magnificent adventure in trekking.   The stunning scenery itself would have been enough to make this a journey of a lifetime, but, the experience was even more heightened by the lively company of our colleagues. Our porters and guide, many thanks must go to them for their hard work and insatiable sense of humor through the most difficult part. Let us relive this extraordinary journey in letter and spirit.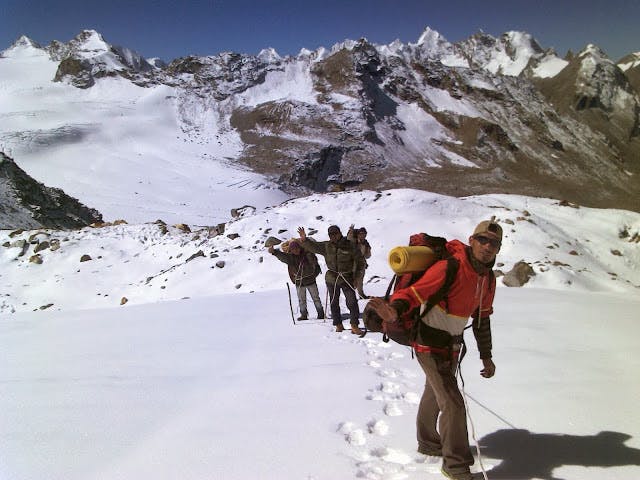 The beginning
We started our journey from Delhi.  A night ride by Volvo bus to Manali was booked. The bus started at 20:26 hours from Kashmiri Gate on 19th of September 2013.  After about 12 hours, we alighted at Bhuntar on the morning of 20th, and took SUVs to Manikaran from there.
Day 1 – 3 (21st, 22nd, and 23rd September):  Barshaini to Khirganga to Tunda Bhuz to Pandu Pul
After stuffing ourselves with paranthas at Barshaini, we started our trek which was through the lush green valley alongside river Parvati. The zigzag walkway was a gradual climb until Khirganga (2720m).  Khirganga had a few restaurants, and a hot sulfur-water spring.  The water had traces of white sulfur strands, making the pool resemble 'Khir' possibly giving the place its name.  We reached the place in the late afternoon, bathed at the pool, and spent the evening with DDA officials who were camping at the site.  We also had to search for a plastic bucket as our plastic can leaked profusely.  With the help of kind DDA officials we could get the bucket from their tour organizer.  The night of 21st was spent at Khirganga.
Day 4 (24 September):  Pandu Pul to Mantalai 4140 mtrs
In the morning, the weather was beautiful, blue and sunny.  So we started with great enthusiasm.  Some of us started feeling weary, but the prospects of crossing the pass gave everybody the strength to endure.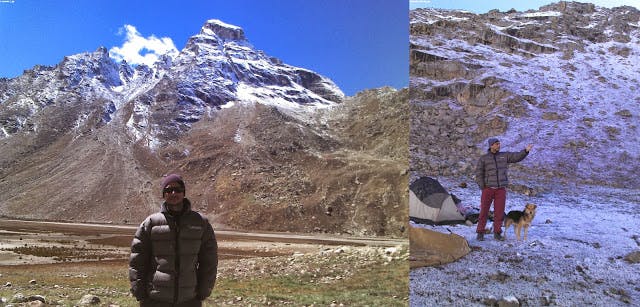 Day 5 (25 September):  Mantalai to Base camp
Energy sapping day!!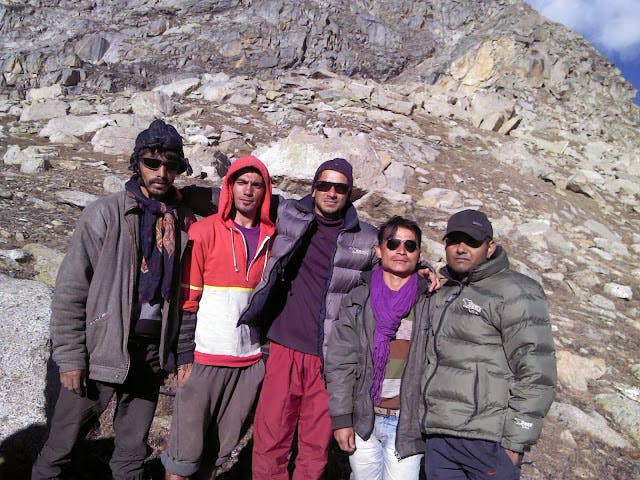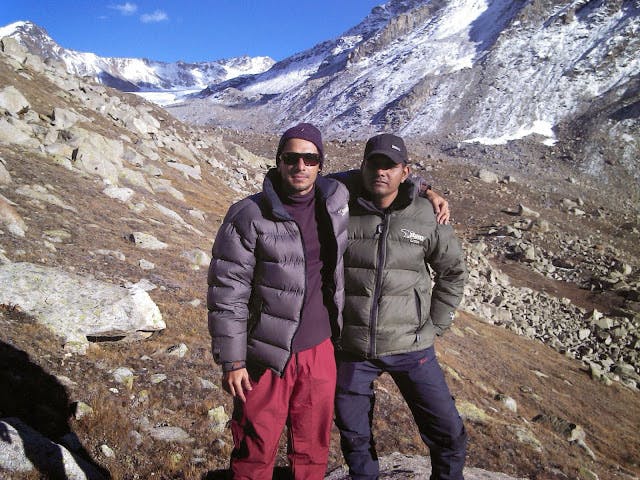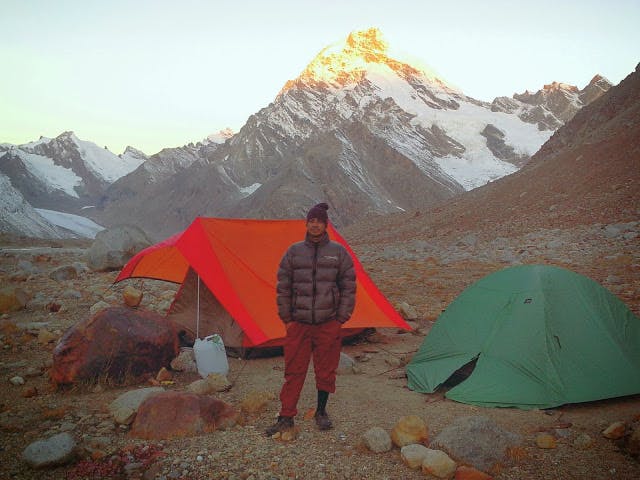 Day 6 (26 September):  Crossing the glacier- the dooms day!
This was the day we were waiting for.  In order to cross the glacier before it started melting, we started our day at 4:30 am in the morning.  After having a bowl of Maggi, we started at around 5:30 am. We had another climb up our sleeve, and after struggling through it, we reached a flat ground strewn with many streams.  By this time, we had wasted around two and a half hours, Mahendra and Room Singh were getting jittery.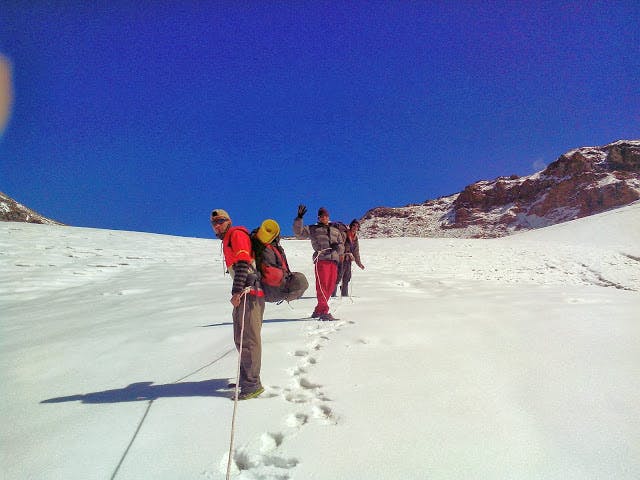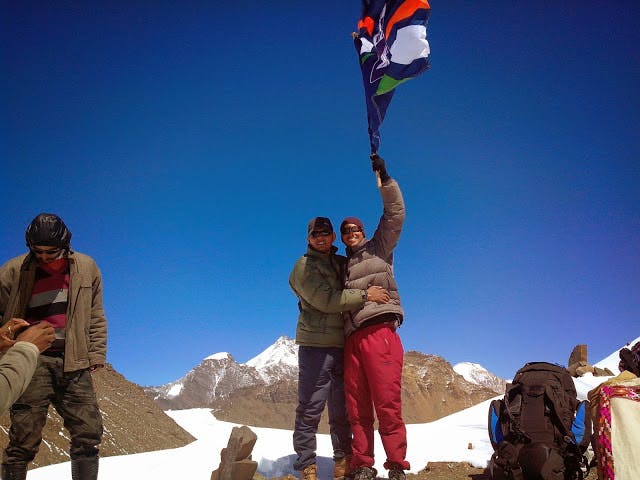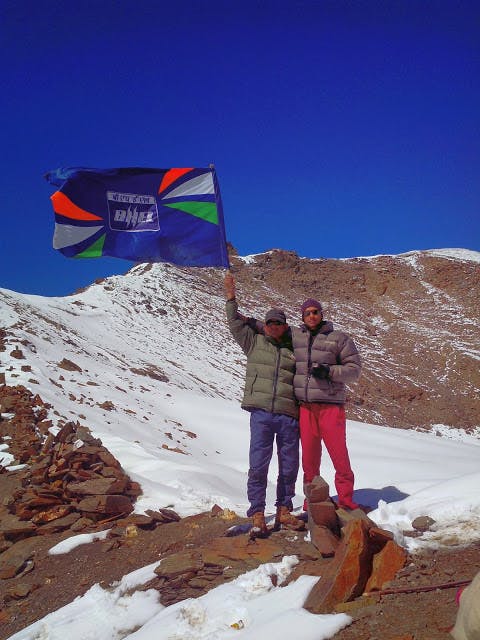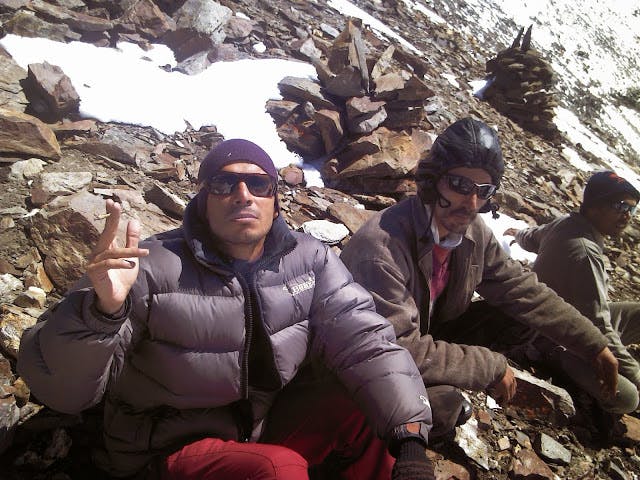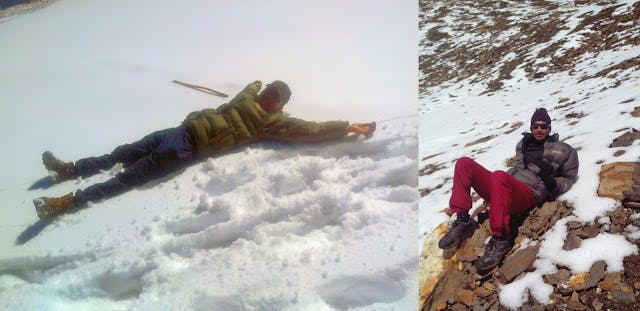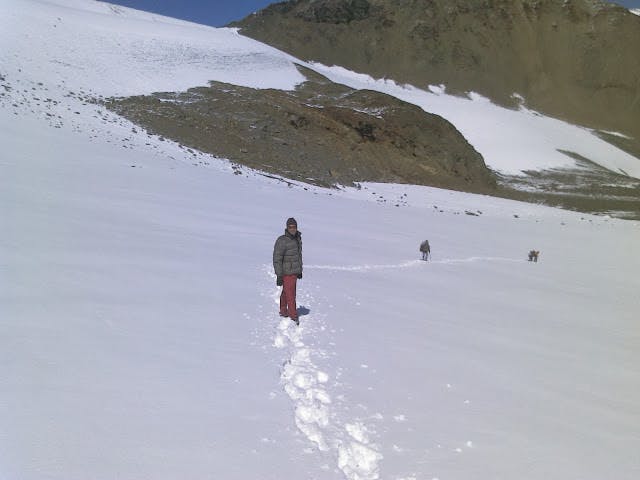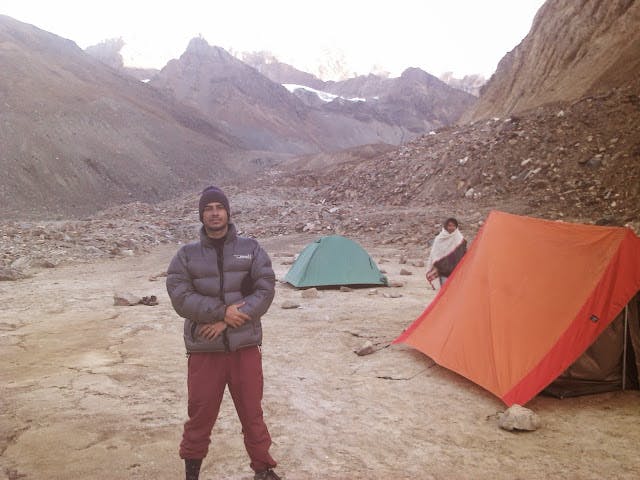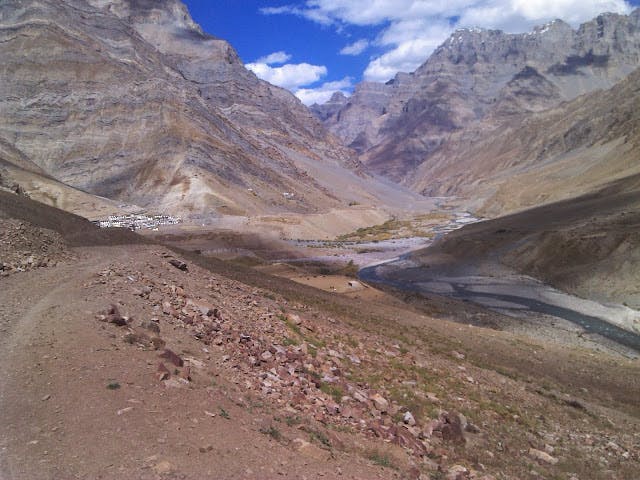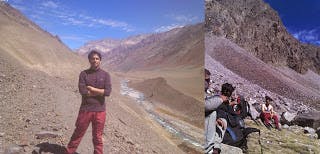 The culmination
Mudh was a calm serene, Buddhist village.  From the first impression, we observed prosperity and peace everywhere.  It seemed more picturesque than some of the villages in France and Switzerland.   It was a sleeping beauty.
The scenes everywhere were breathtaking, but our cameras were mediocre.  A more lively feel can be had from the videos that we have captured; they are available at the following link:
Epilogue
From the lush green valley at Khirganga and Tunda Bhuj, to the meadows of Udi Thaach, to the snow
Sign up for our much loved Weekly Mailer
We have terrific trekking tips, trek updates and trek talks to look forward to