When In A Tent, Write A Postcard
Share this story
I  t's a full moon night at Bhojbasa, on the Gaumukh-Tapovan trail. I've said goodnight to my trekkers. I enter my tent, enter my liner, my sleeping bag, and zip up halfway.  The only light source is my headlamp. I have a ziploc bag in my backpack, which I now remove. In it I have folded sheets of A4 paper, some stamps, envelopes, a couple of postcards. I take out a sheet of A4, grab a pen, and begin to write. My fingers are half-numb initially, but warm up as I write with them.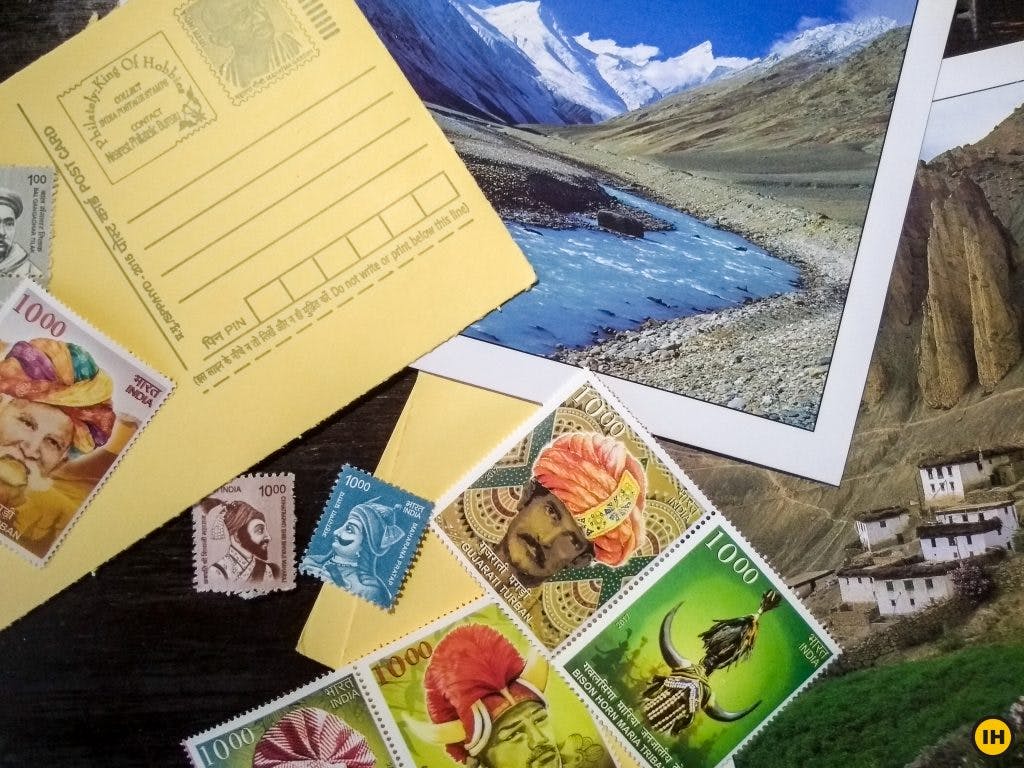 In the age of Whatsapp and email, why write a postcard?
Well, let's think a bit about that hypothetical letter you may write on a trek.
It will most likely be written in a tent, perhaps over multiple nights, in freezing cold  – your handwriting would attest to that. It would be written in sparse oxygen, in a moment of physical discomfort.
On a trek, there are moments of great beauty – you might write about them, and on paper they will be saved. Your thoughts, your words will travel many miles – some on your own back until you post it, then some in a rickety bus from the sub-post office to the PO, then a train, perhaps, or airplane, and then all the further steps until it reaches the intended doorstep.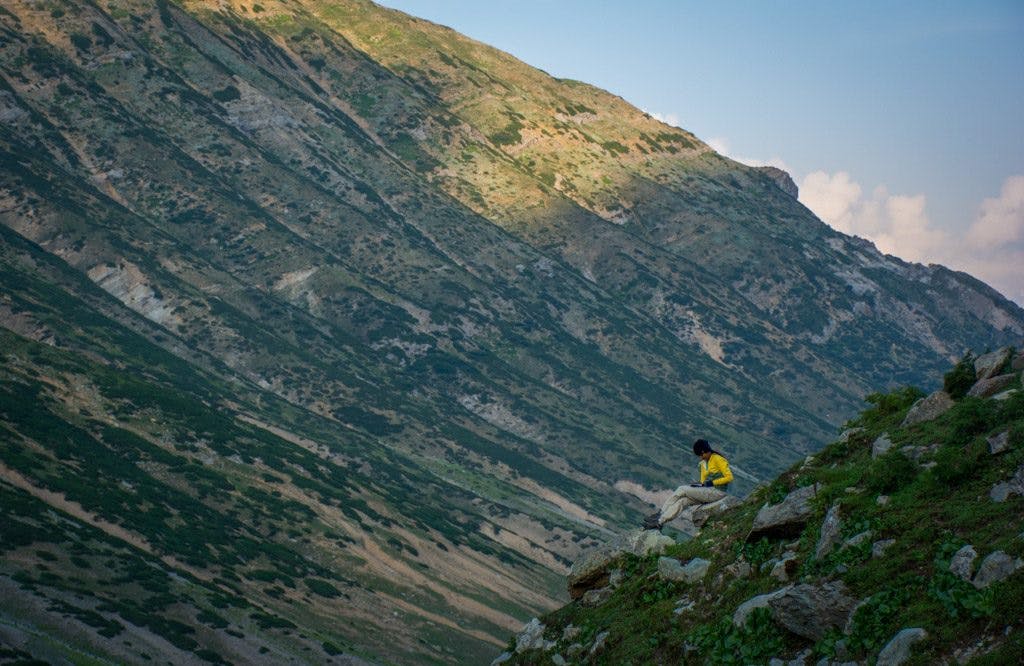 When you're in a tent, write a letter. Mail it to yourself, and you have a souvenir that is difficult to beat in terms of value or meaning or personalization. Mail it to someone else – hey, you just told someone that when you were beyond civilization, beyond reach of wires or Wi-fi, you were thinking of them. What could be more special?
You want someone to try trekking, but they seem hesitant? A handwritten note describing the beauty of what you see right in front of you, might change their minds.
At Bhojbasa, I write about the full moon night. The stars. I write about the Bhagirathi peaks that shine like towers of silver under the moonlight. Since there's no hurry, I can really take my time and describe the small details that I want to capture. The best moments of the trek, the scary ones, the weird ones – they're all there.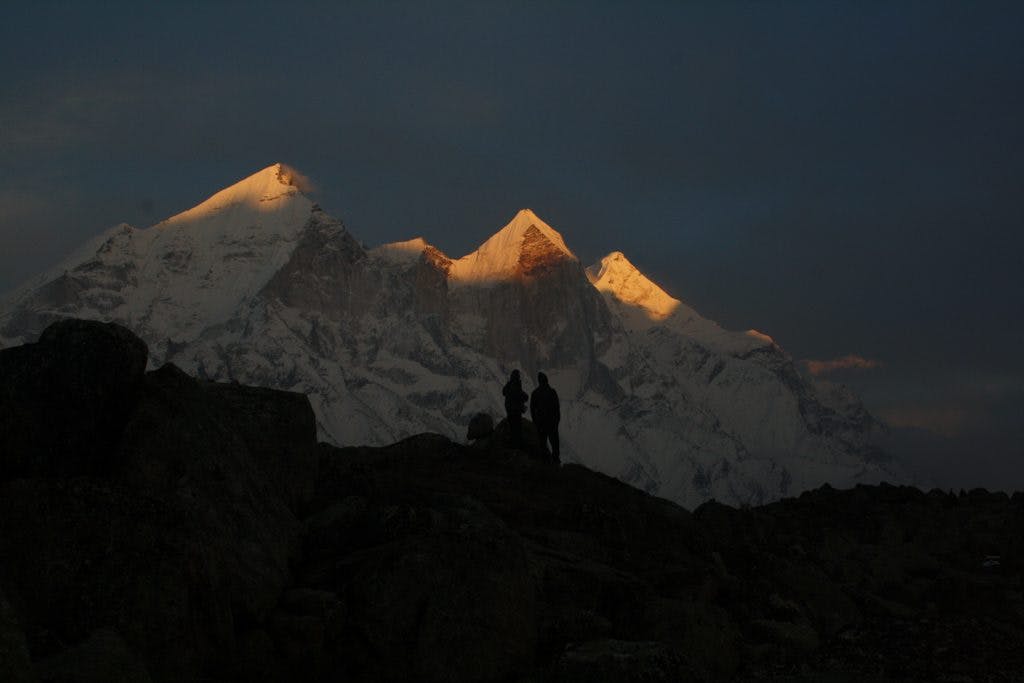 The Pin Bhaba pass trek is where this started. When you end this trek, you are in the village of Mudh, in the district of Lahaul-Spiti. A few hours away is Hikkim, home to the highest post-office on the planet. Travellers at Kaza often send postcards via Hikkim, and often my trekkers wanted to do the same. The problem? The trek would often end on the weekend so the post-office would be shut!
There would be no place to buy stamps or envelopes – so I started carrying them and distributing them to trekkers. Stamps and envelopes – my surprise gift to whoever wanted them.
A letter sent from the highest post office in the world.
So cool right? 
That's what my trekkers felt, and I was happy to have helped them post it. And since I had all the material with me now, I started writing as well! And not just on the Pin-Bhaba trail, but everywhere.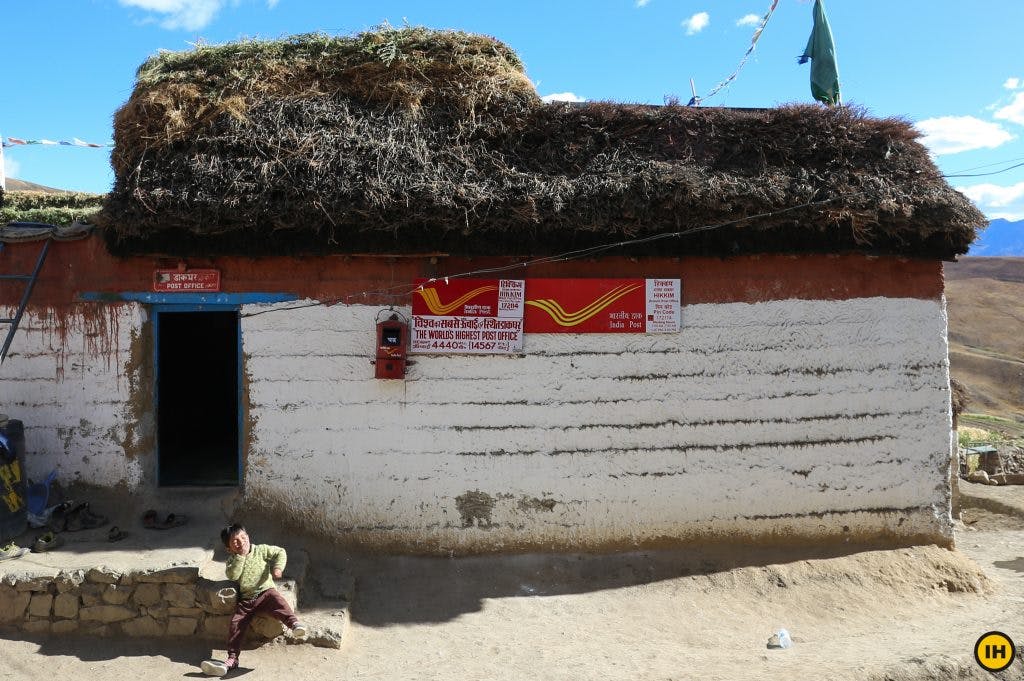 At the end of the trek, I'm back in at the village of Gangotri. I spot the red 'India Post' logo and head towards it. The man at the desk seems a bit surprised at this sunburnt chap who's just walked in and is waving an envelope with thirty rupees worth of stamps attached. An international letter? Hmm..
And you get to know where post offices and sub-post offices are, which I think, is fun to know. On treks, I've sent letters from Gangotri, Uttarkashi, Jagatsukh, Kaza, Hikkim, Manali. Plus you get some nice looking stamps to admire.
By the way – it's 5 rupees for a letter or a postcard (with a photo) within India, 30 rupees should cover international (20 for a postcard).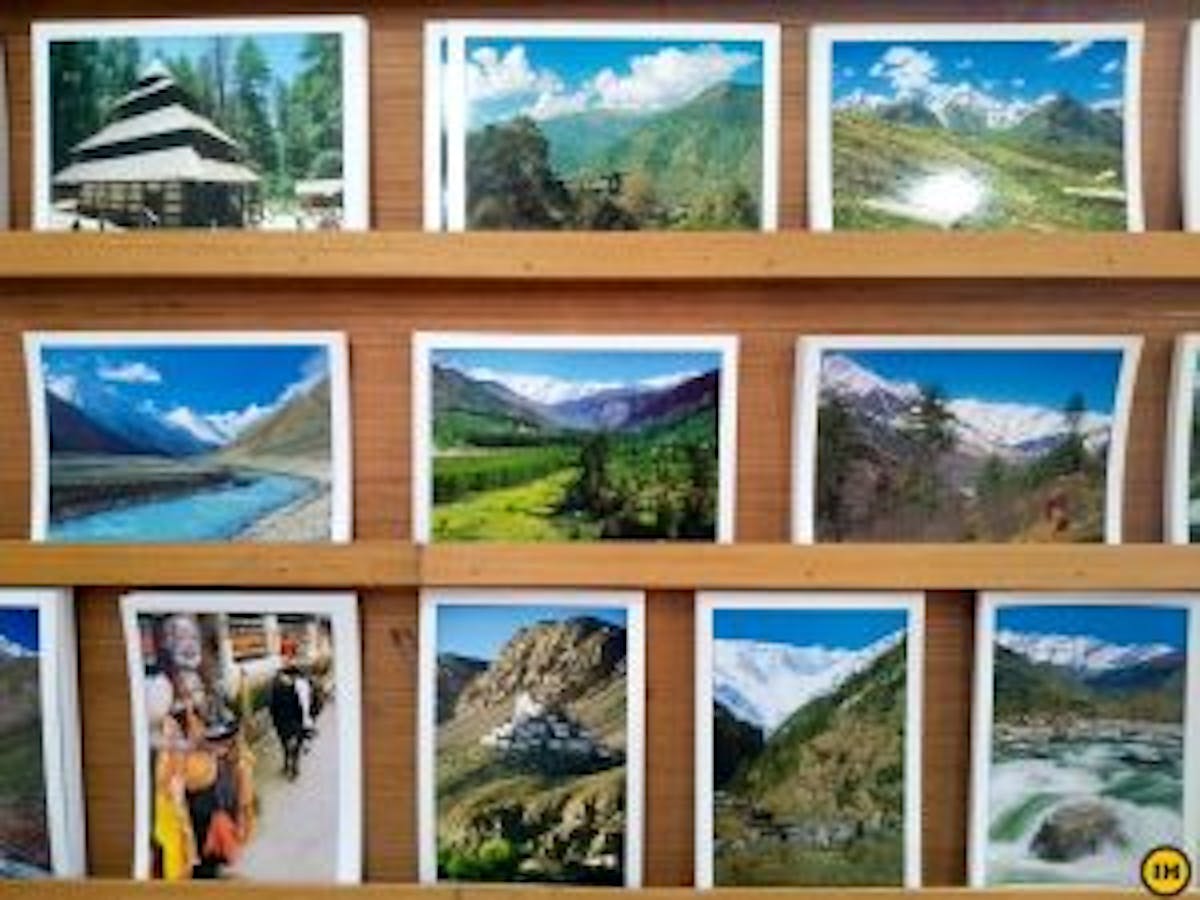 A handwritten postcard describing the beauty of what you see right in front of you might get people to trek. Photo by Soumitra B
I've sent letters to friends, family and professors in India and abroad. They've always expressed their satisfaction at receiving a letter "with the dust of the Himalayas still upon it", as one of them put it. For some of my younger cousins – aged 6 and 8 –  it was the first postcard they've ever received. Now they want to come trek…
Sign up for our much loved Weekly Mailer
We have terrific trekking tips, trek updates and trek talks to look forward to