Roopkund: A birthday up in the mountains
Share this story
Have you ever had the clock strike to your birthday while watching one shooting star after another? Raj Doshi talks about his birthday under the stars, his love for aloo paranthas and feeling kinship towards complete 'bhel' of strangers on his Roopkund trek.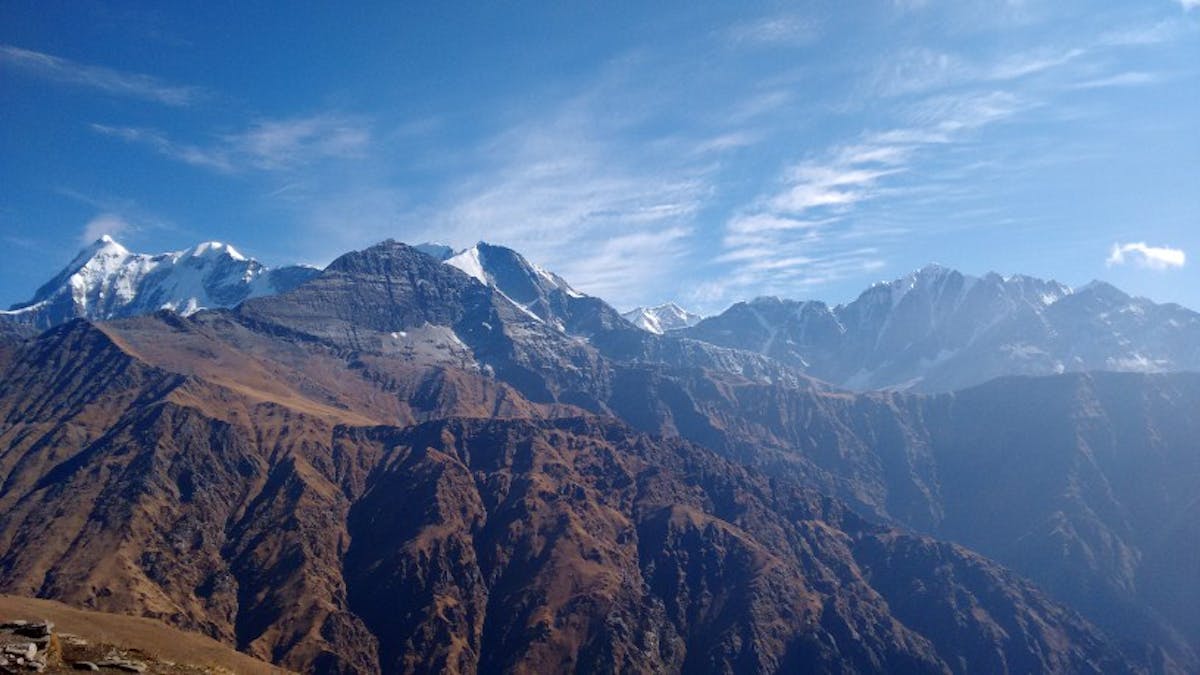 Not just any page of your travel book
"The world is a book, and those who do not travel read only one page."
– Saint Augustine
"Hurry up Raj or we're going to miss the sunset!" echoed a voice from a distance as we started our uphill trek from the base camp. I smiled and increased my pace to catch up with the gang.
Let me take you back to the very beginning. About roughly 2 years ago, I was on a random net-surfing spree when I stumbled upon an article about a beautiful place named Roopkund, located 5,000 metres above sea level in Chamoli District, Uttarakhand. They mentioned it was not just any lake, but a 'mystery' lake. The ice melts in the glacial tarn of Roopkund, releasing hundreds of corpses afloat, thus exposing a mystery that dates back to more than 60 years. It has been discovered only recently. More than the mystery, the journey is beautiful. You start from dense woods, crossing the treeline, trekking above the clouds and finally breaking through the snow to reach to the top! It was both scary and beautiful. By the time I was done reading about Roopkund, I knew exactly where I wanted to go on my next trip.
So, we met on the first day, 16 strangers in all. Three of them from Netherlands, a travel enthusiast from the USA, who was on a world tour, a CA and a lawyer from Bangalore, a graphic designer from Gurgaon, a mariner and his wife, a start-up founder, an MBBS student from Malaysia and a few IT professionals. Now that I think about it, it was a Mumbai special "bhel" of people, in every sense of the word. Each one from a different background, yet we got along like a house on fire, spoke our hearts out, shared stories about our professional and personal lives on the way to the Base Camp at Lohajung.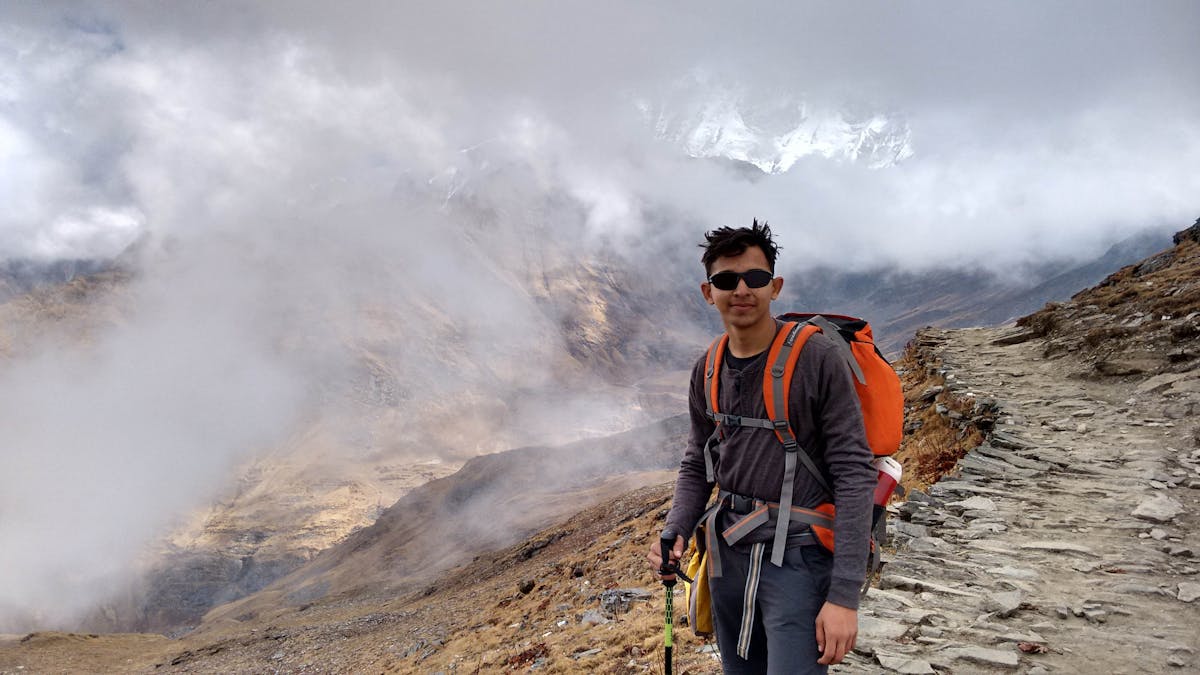 Walking through clouds on the Roopkund trek
We settled at our base camp, relaxed a bit and called it a day. Before we knew it, the new day greeted us with numbing cold. We packed our backpacks and braced ourselves for the beautiful journey ahead.
On the first day, with a shimmering sun above us, we walked through the woods, crossed a river, ascended from 7500 ft. to 10500 ft.to be greeted with a beautiful view of Mt. Trishul from Ghaeroli Patal (Our 1st camp site). We collected some woods from the forest for our bonfire, set camp and winded up for the day.
Next day brought with it the inevitable, nature calls! Just to clear any doubts of the non-trekkers, there are toilet tents pitched up there. There were a set of rules for us, one of them being the'6-7-8' take off system wherein we get our tea at 6, breakfast at 7, and take off at 8 with dry ration such as biscuits, fruits or boiled aloo. Today, we ascended around a 1,000ft and crossed the treeline and entered the long green meadows called Bugyals. We reached our second camp site at Bedni Bugyal. Beautiful landscape with snowy mountains and green grasslands was the reward for making it up there. We played volleyball there for hours and relaxed before going off to bed in the warmth of the bonfire.
It was so bloody cold at night and we almost froze to our bones, but the frostbite didn't stop my tent mate and I from waking up again at 3 am for, you guessed it right, the inevitable! While doing our task, we randomly looked at the sky and saw something we didn't anticipate in our wildest dreams. The dark sky was filled with innumerable stars shining so very bright! And we exclaimed, to each other, "Hey dude, see that!" We saw a shooting star. And then another. The sight was awesome, magnificently, breathtakingly awesome! On the way back to the tent, he wished me:  "Raj, Happy Birthday" and that's when I realised it was my birthday. I went back to my deep slumber with some unimaginable gifts from nature and excitement for what lies ahead.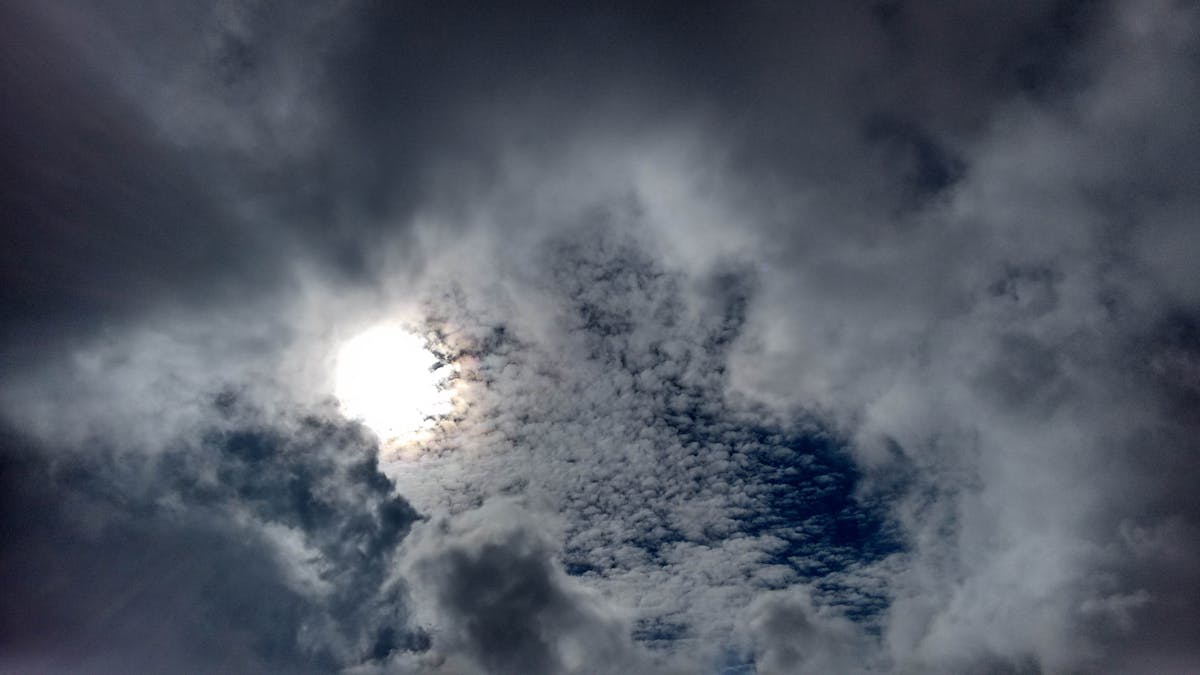 The clouds play with each other
We ascended for 2 more days to reach 14200 feet at Kalu Vinayak temple and Bhagwabasa (our 4th campsite). The experience on this campsite was starkly different. The weather changed in minutes. You could see the wind hum and the clouds wrestle and play.
Next day, we had to ascend to the top, Roopkund and Junargali. We woke up at 4 am and with the temperature being below -5 degree Celsius. It was almost impossible to get out of our sleeping bags. We all joked about it saying that it was a bit more difficult than passing IPCC. But we did it! We started out with flashlights in our hand, blood almost frozen and our toes and fingers oh-so-numb. We took baby steps and reached the top at 10 AM. The sights and sensations on reaching the pinnacle left us speechless, to say the least. That feeling of accomplishment when you stand there at 16,500 feet, above the clouds, with an unknown family eating aloo paranthas in freezing cold- there isn't a word in the dictionary that would describe it!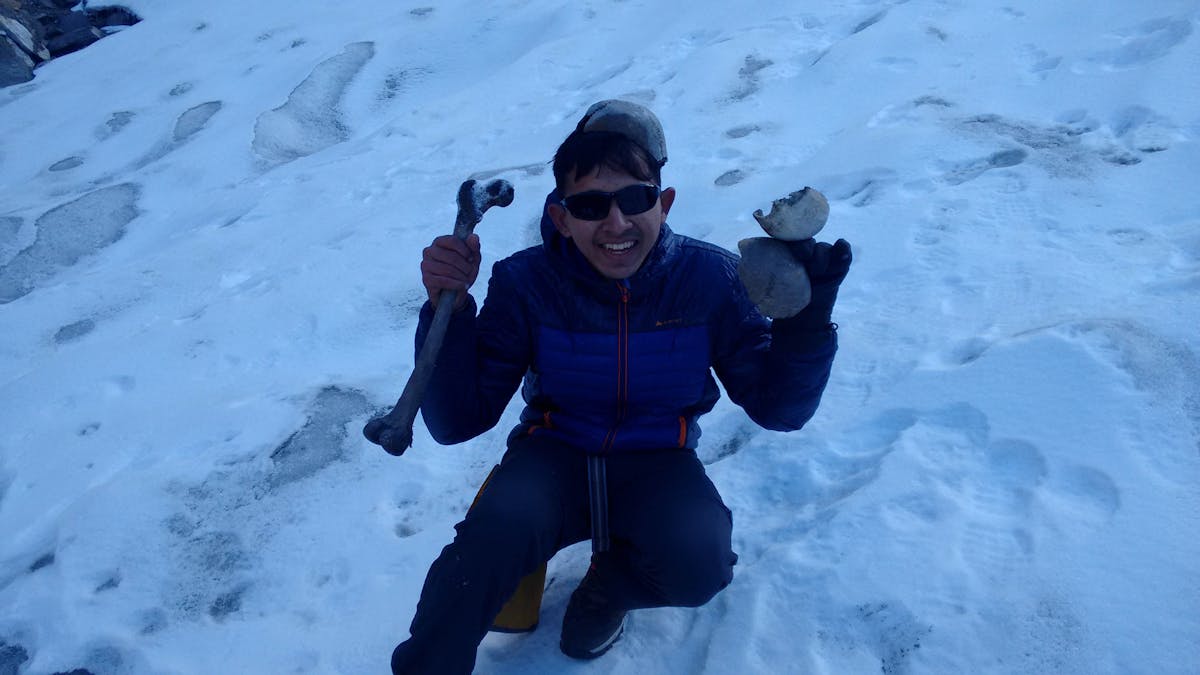 The bones from the lake
The journey we took could only be counted in the number of friends I gained and long lasting memories we made. We went through all of it together and that sense of oneness with the nature and each other made us feel like Roopkund is home and we're all family. In the mountains there is a promise of something unexplainable, a higher place of spirit that soars. So we climb. In climbing, there is more than a metaphor, there is a means of discovery.
On the way back, we even got some snowfall which lead to some snow fights. Descended in just 2 days with a heart full of memories.
Nature teaches us in a unique way and allows you to be yourself. Without the usual buzz of the gadgets, cars and life in general,it's just you and your heart to keep you company. If you are into trekking and hiking and haven't done the Roopkund trail, you need to start planning for it right away. It's one trek that is a must-do for all nature lovers out there, it's got everything going for it! Deep virgin forests, gurgling brooks, breath taking campsites, miles of undulating meadows, snow and ice and the taste of a great adventure leaves you wanting for more.
Read more:
Sign up for our much loved Weekly Mailer
We have terrific trekking tips, trek updates and trek talks to look forward to