Rupin Pass trek: Why The Drive To Chainsheel Valley Is So Special
Share this story
Rupin Pass trek: Why The Drive To Chainsheel Valley Is So Special
Category Travel Tips
By Latika Payak
2021-01-12
Arjun Majumdar clearly remembers the night when his car broke down in the midst of Chainsheel Valley. There was not a soul around. Way down below, around 20 kilometers away, Rohru's lights sparkled like diamonds strewn on a dark floor. 
| Rohru is a town on river Pabbar. It is around 115 km from Shimla in Himachal Pradesh. While traveling towards Rupin Pass basecamp – Jiskun, you cross over from Himachal Pradesh to Uttarakhand while crossing the Chaaisheel Valley.
Not many travel on this route and it should have been a matter of concern for Arjun. To be stranded in the middle of nowhere. But Arjun was elated.
"I was so happy to be there. Right in the midst of this beautiful Chainsheel valley at midnight. Perhaps I am one of the very few people to have experienced this."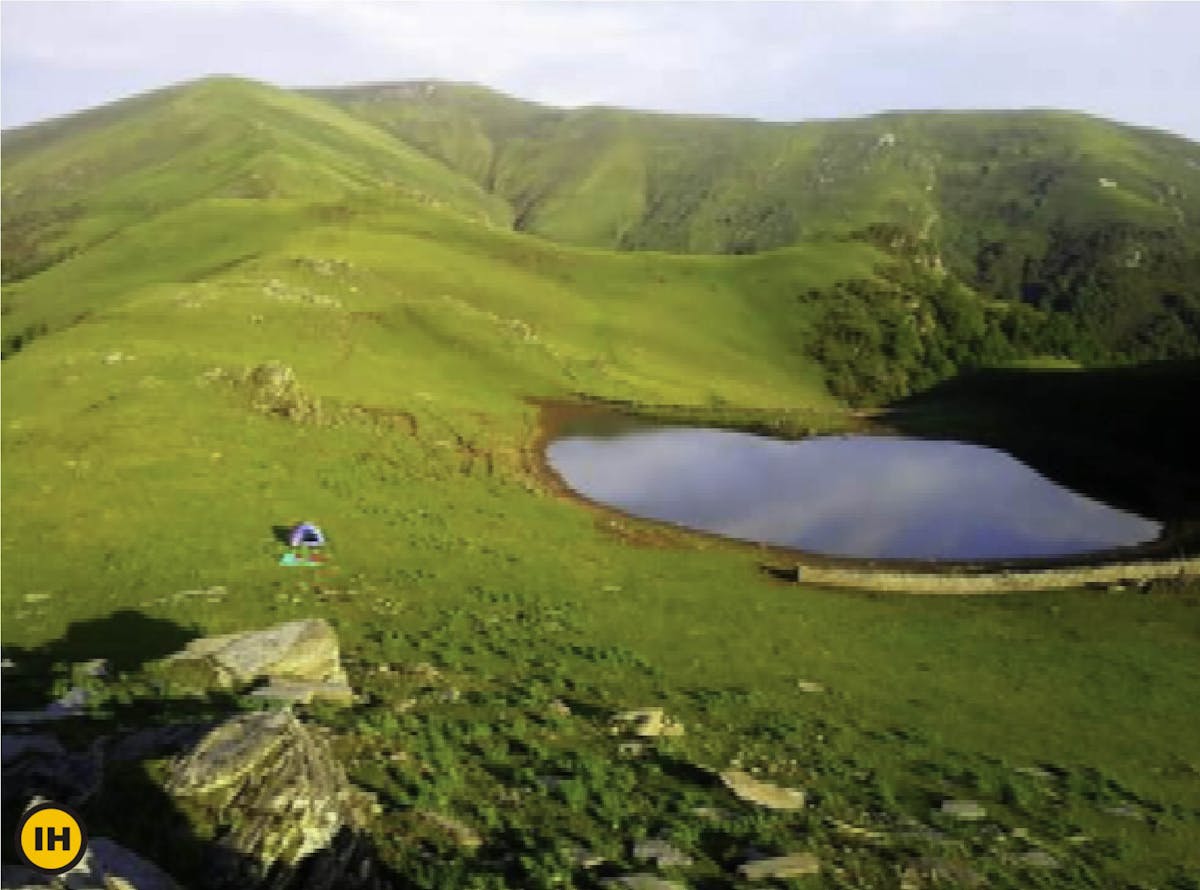 Sarutal Lake on the Chaainsheel Valley trek
It's not just about being at the high-altitude meadows. The entire experience of driving through the landscape is captivating. This is why Sandhya UC, who has travelled extremely in the remotest parts of Himalayas, ranks it as one of her favourite drives.
A Trek In Fast-Forward
 "I feel, not many understand how unique and mind-boggling this drive is. It's like a trek in fast forward. You drive past dense rhododendron forests and then into the lush meadows that stretch for miles in front of you. Imagine driving right in the middle of such a landscape.
To add to this, you drive almost at 11,000 feet, at the height of Dhanderas Thatch (11,700 ft) on Rupin Pass trail. In fact, you can even see Dhanderas Thatch from a point on this drive," she says. 
The twinkle in her eyes says it all. 
Waiting For The Drive To Begin
The road through the Chainsheel valley was terrible in the past. But it's become better. This is why instead of driving from Dehradun to Dhaula, we prefer driving from Shimla to Jiskun. It makes for a very pleasant and picturesque start to the trek. 
Just for this drive, we are eagerly waiting for the Rupin Pass season (May-June) to begin. 
| Note: You may even trek through the Chainsheel Valley if you have extra days in hand.
There's much more to the Chainsheel Valley trek. You get a good glimpse of it while on your way to the Rupin Pass trek. And to add some perspective, am leaving you with a this short video where Arjun is talking about it.

Sign up for our much loved Weekly Mailer
We have terrific trekking tips, trek updates and trek talks to look forward to