The Sandakphu trek, where you trek with four of the tallest mountains ...
Share this story
The Sandakphu trek, where you trek with four of the tallest mountains in the world!
Category Guides To Choose Treks (
By Swathi Chatrapathy
2016-09-07
The Sandakphu trek, being the highest trek in West Bengal offers grand views of the world's tallest peaks. In the following video, Sandhya talks about her Sandakphu experience just after returning from the trek. She talks about the feeling of walking in and out of Nepal, the grand views of the Sleeping Buddha from Sandakphu and Phalut especially during dusk and dawn, and also a particular highlight that most trekkers tend to miss out on.
Best time to do the Sandakphu trek
Sandakphu is best done in autumn, when the sky is clear and the views are unblemished. But it is also one of the rare treks in India that are accessible throughout the year – including peak winter months of January and February.
Difficulty level
We rate Sandakphu as a trek of Moderate difficulty. While the terrain isn't very rough, it is the long distances that tire you out. There are two days on the trek when you cover 14 km and 17 km. The trails are not steep and are mostly undulating. But you require a good fitness level to trek comfortably.
Take a look at the dates of the Sandakphu trek here.
Map of the trail
Here is a detailed map of the Sandakphu trail. Notice how it runs along the border of India and Nepal.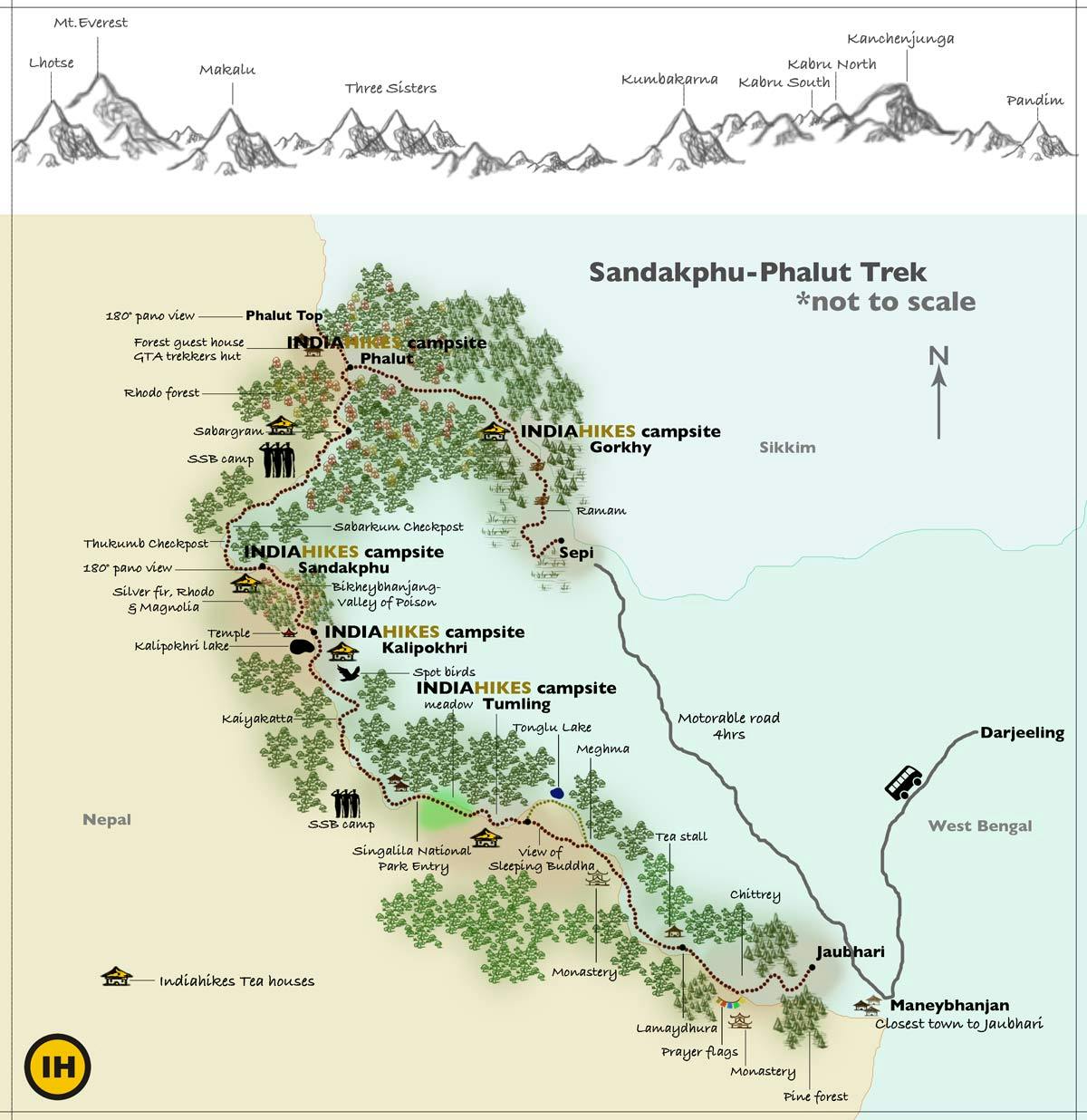 If you have any personal highlights from the Sandakphu trek, let us know in the comments below. It would be nice to share it with the Indian trekking community.
Sign up for our much loved Weekly Mailer
We have terrific trekking tips, trek updates and trek talks to look forward to