How Even A Serious Leg Injury Couldn't Keep Neha From Trekking
Share this story
"I was closest to my father; he meant the world to me. But as they say, life is uncertain. It took a turn for worse and I lost my father to cancer. My world came crumbling down.

Unable to summon the strength to deal with the loss, I turned to alcohol. I could only go through each day if I was out of my senses. I felt the pain a little less that way.

Besides drinking and smoking, the only thing that comforted me was spending time in nature. So in 2016, after finishing my graduation, I went on my first trek to Hampta Pass.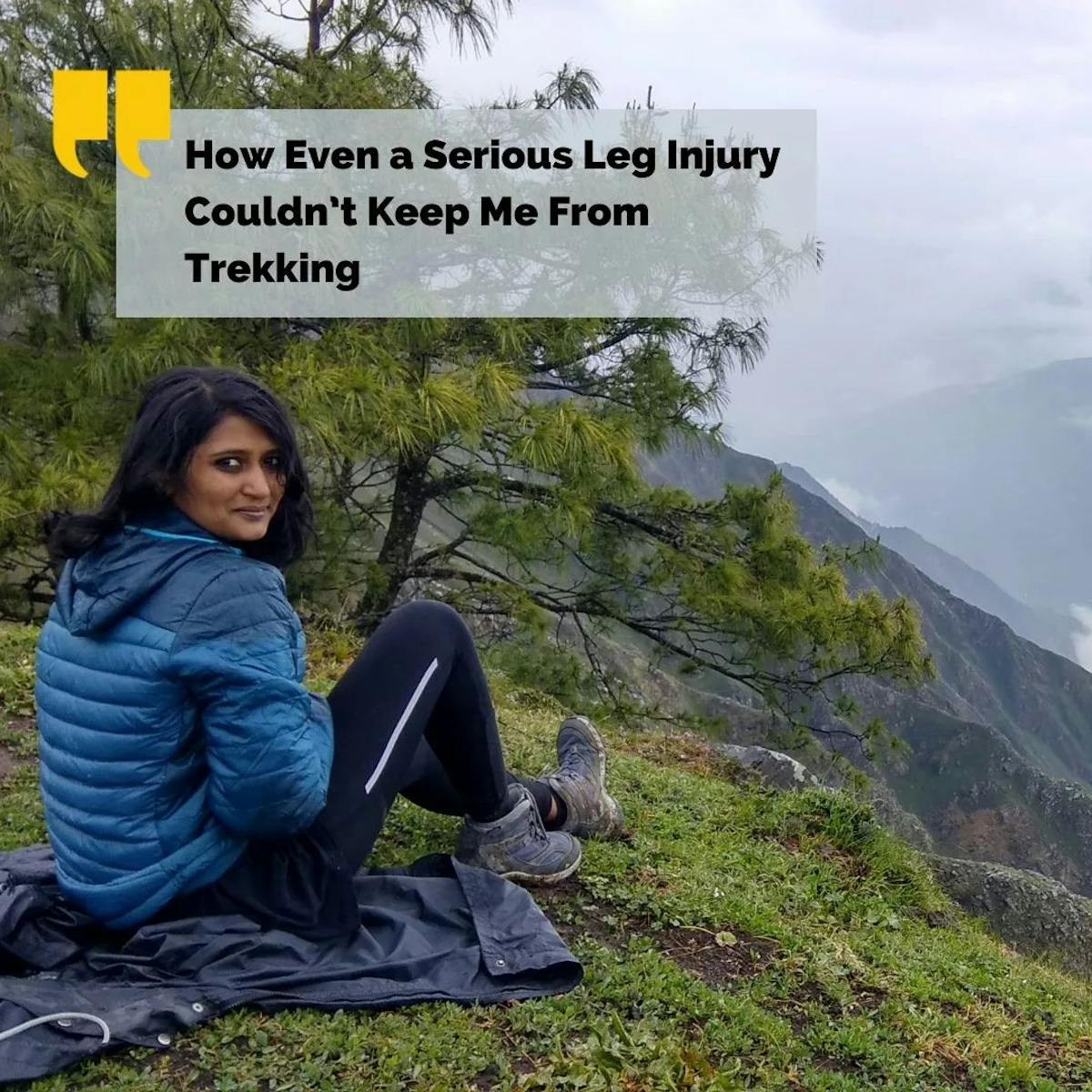 Spending those peaceful days in the mountains allowed me to come to terms with reality. Plus, I was grateful that I was fit enough to do the summit despite my unhealthy addiction.

The trek brought me back to my senses. I came out of my unwanted habits and started trekking regularly. In the next two years, I went on 8 more treks!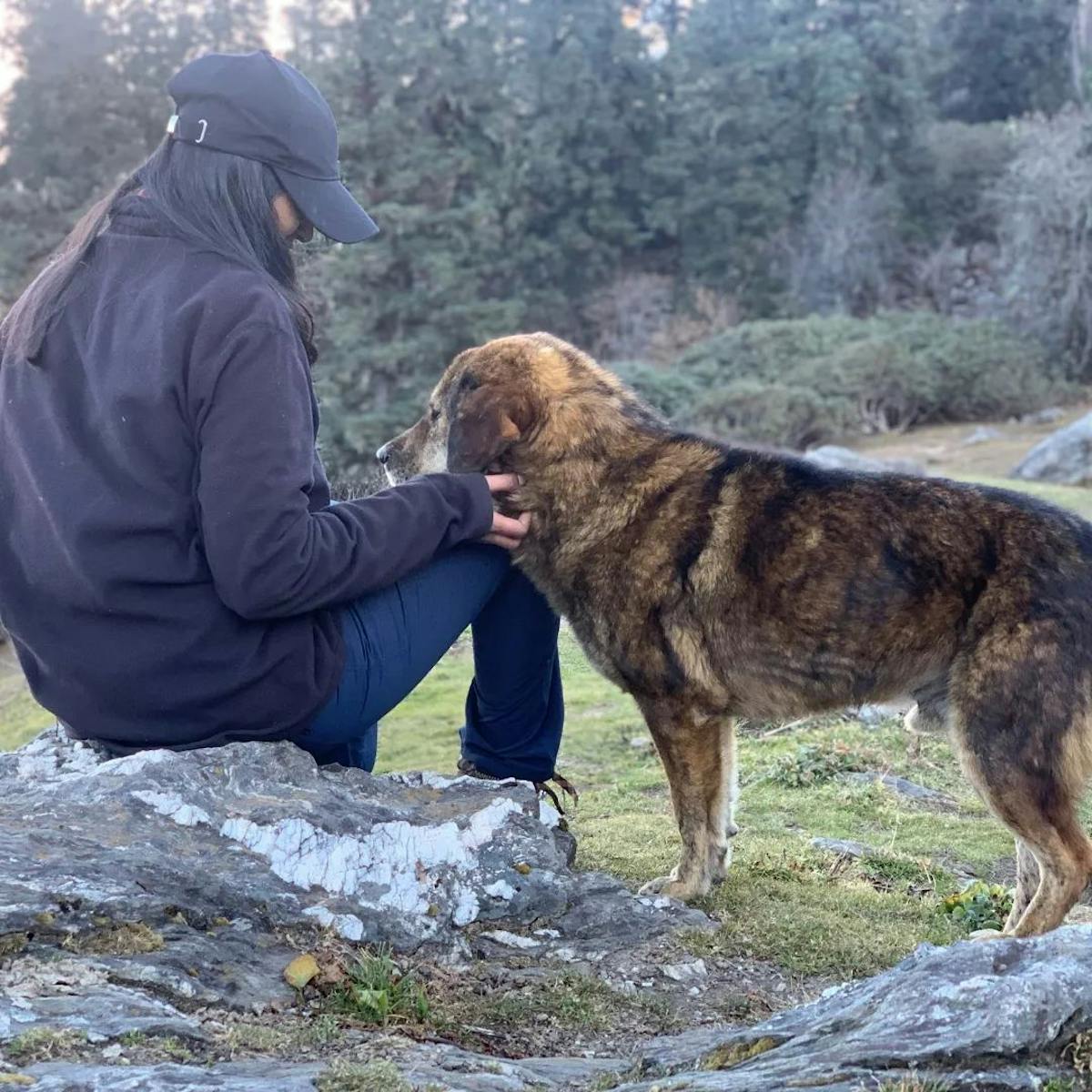 Neha with a dog on the trek
In 2019, I was going to hit the double-digit mark; I was all set to go on my 10th trek. But, once again, the uncertainty of life hit me.

A day before my expedition, I met with an accident. The shin bone of my right leg was broken. To mend it, a plate and a screw were inserted. I didn't know when would I be able to walk again.

It took me a year to just get back up on my feet. I then gradually started walking. Once I made enough recovery, there was just one thing that I wanted to do - go on a trek. However, the pandemic made my wait longer.

It was mid of 2021 and I hadn't been on a trek for almost 2 years. I was to undergo another operation, to get the plate and the screw removed, in January 2022. I knew I won't be able to trek for another year after the operation.

So I decided to go on one before that. The pandemic situation was also a lot better by then.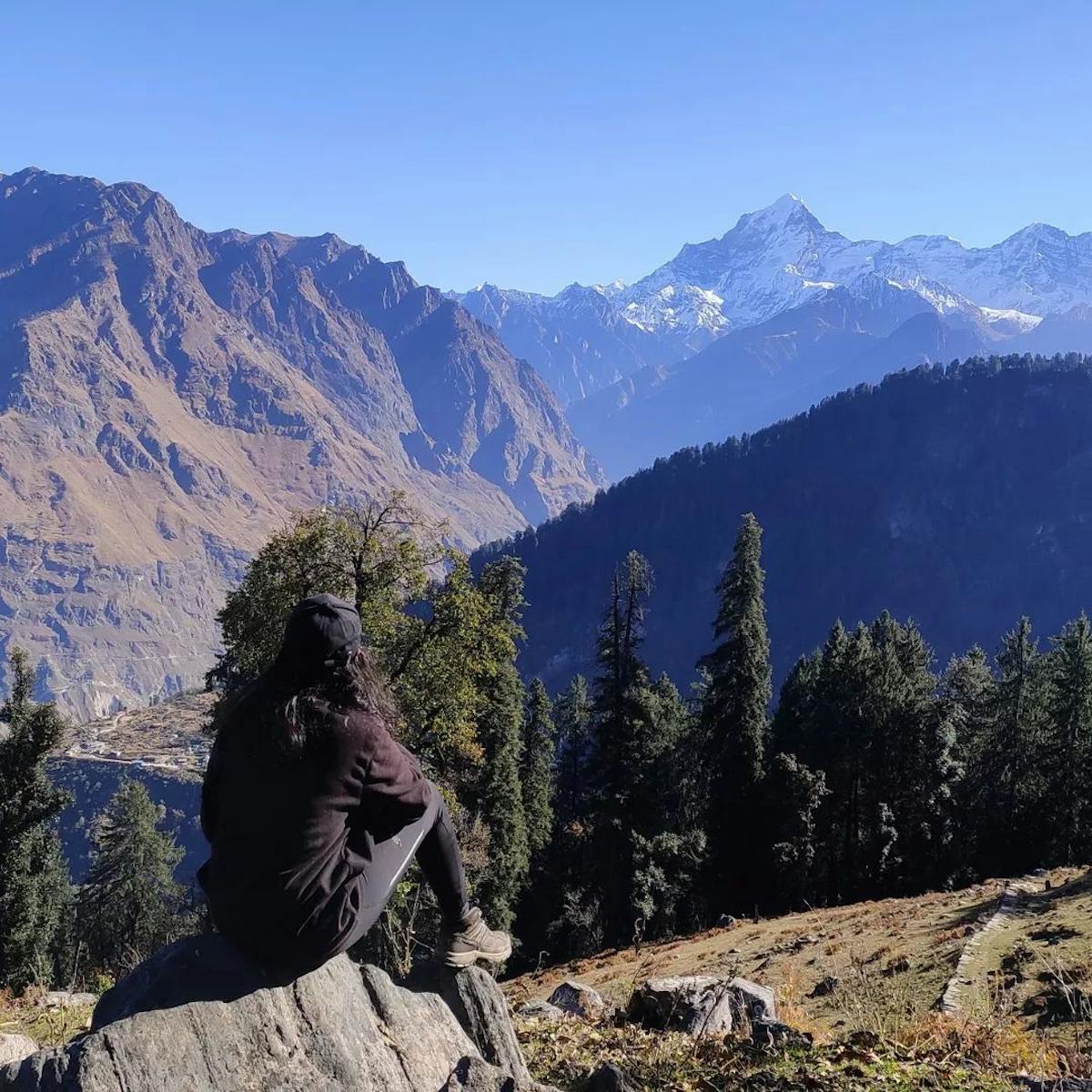 Neha taking in the views on the Kuari Pass Trek
Finally, in November 2021, I did the Kuari Pass trek. That too without any major difficulty. I was so uplifted that I also went to Brahmatal in January 2022, just before my operation!

The sense of satisfaction and joy I felt after completing these treks cannot be expressed in words. It made me realise that we can achieve much more than we think. We just have to push ourselves a little harder."

- Neha Kotian, Indiahikes Trekker
Related Videos
How Indiahikes Taught Me To Trek Responsibly
Why Silky's Indiahikes experience was beyond the views of Sandakphu
Sign up for our much loved Weekly Mailer
We have terrific trekking tips, trek updates and trek talks to look forward to