The Young Girl Who Embraced Change
Share this story
Supriya Pradhan: The Beginning
Picture this: a closed room filled with adult women in Rimbick, a small village near the end of the Sandakphu trail. Two speakers holding a menstrual cup in their hands are explaining to their listeners how to insert it in their cervix area. Amid this not-so-favored arena, there is a young female of 16, quietly sitting and carefully noting every word spoken. Now hold on to this thought.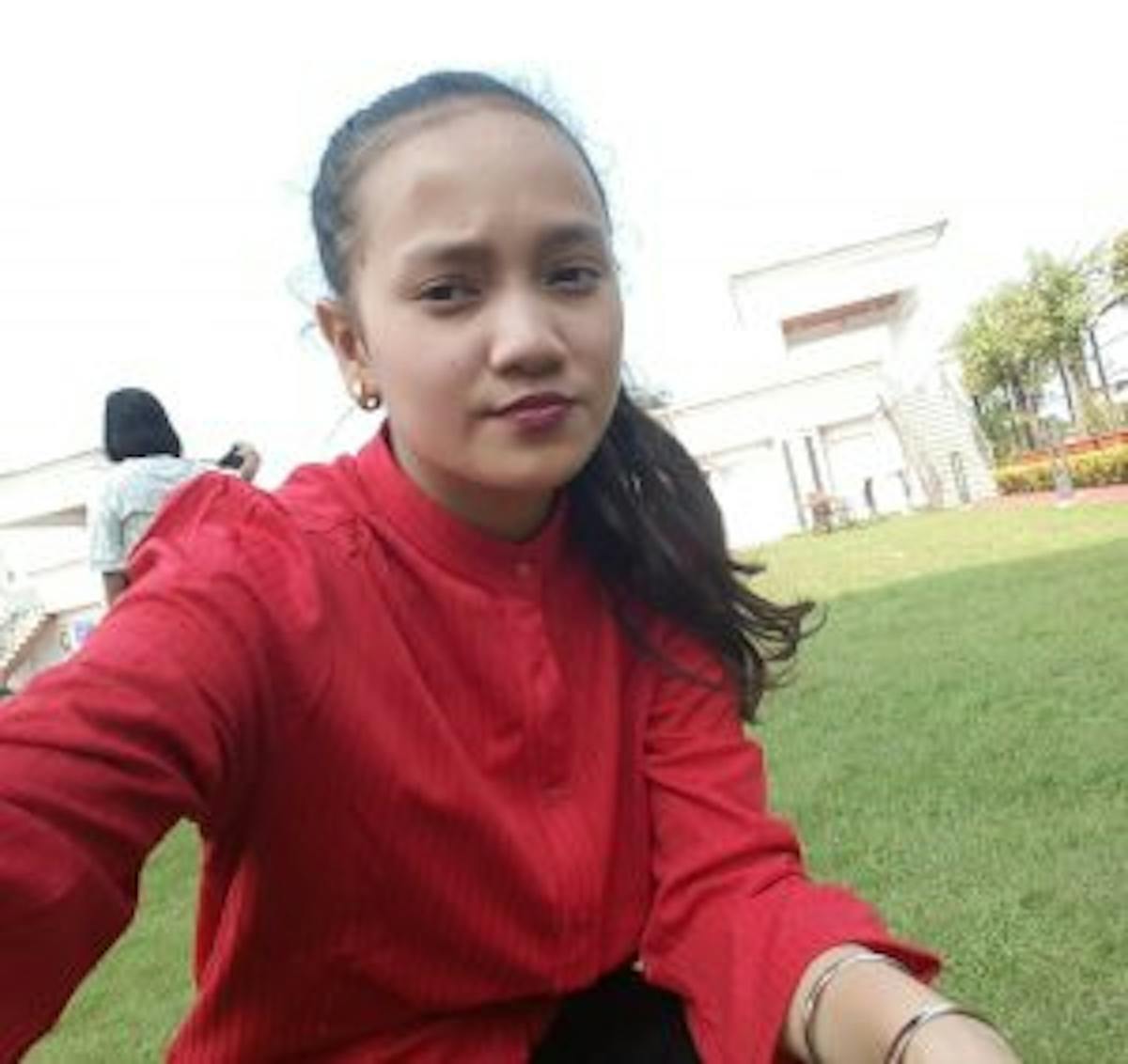 Supriya is a young girl who bridged the gap between Green Trails fellows and the young adults in Rimbick, spreading awareness about sustainable menstruation.
Supriya Sayazue Pradhan is our protagonist. A student of 11th standard at Rimbick High School and the only girl coming from the Science Background.
The first time we saw her – she was onstage, singing a beautiful song at Kanyashree, an event for young women held at Bijanbari-Pulbazar Block Development Office. That day she left a mark as an artist.
After our workshop on sustainable menstruation, she left a deeper mark on us as an individual. This is why:
"Kisiko kuch bhi sawal puchna hai?"
The Impact
Her first time experience of using the menstrual cup will remain special for us.
We were so tightly bound to our seats as she gave us a call and shared her experience. Good Heavens, we were more nervous than she was! Later in the evening, when we pestered her again to know if she was comfortable. Her positive response made us jump around like teenagers ourselves.
This was overwhelming. It meant we were ready to promote the use of menstrual cups to adolescents with the same vigor as we approached adult women.
Supriya became our model young user of menstrual cup. Our workshop in front of the adolescent hub at Rimbick High School had more impactful because the girls had an example among themselves to advocate for the ease and comfort of menstrual cup. "Even I was scared for the first time, but now that I have used it I feel everyone here should try it as well", Supriya's words gave confidence to all.
Can we do it?
Not only did this young girl take chance with a stroppy idea but she managed to influence her friends to switch from sanitary pads to menstrual cups. Her little sister who is 14 is also going to be an addition in this "cup-verted" league. Supriya is not just someone to embrace change – she also helps in giving it roots in a new ground.
For this and many more young women to come, she is our local hero!
Watch this video to know more about Supriya's story on menstrual cups.
What you should do now
1. If you would like to to support Green Trails in its efforts to keep the mountains clean and bring in sustainability, click here.
2. If you would like to help Green Trails by working in remote Himalayan villages, then apply for the  Green Trails Fellowship here.
3. If you would like to read another story of a Green Trails local hero, then click here.
4. If you ended up here by chance and were actually looking for treks to do: Then head over to our upcoming treks page. You'll find all our Himalayan treks there.
5. If you want to see the 13 best treks of India: Then get our free guide here.
Sign up for our much loved Weekly Mailer
We have terrific trekking tips, trek updates and trek talks to look forward to