How A Trek To Deoriatal Changed This 10-Year-Old's Idea Of European Ho...
Share this story
How A Trek To Deoriatal Changed This 10-Year-Old's Idea Of European Holidays
Category Family Treks Trekker Space
By Namrata Dass
2017-08-24
Aadit, a 10- year old, has been bitten by the wanderlust bug much earlier than most people. Every vacation of his involves a family trip to a different state of India where they visit the majestic old forts, palaces and other architectural delights.
This year, for a change, Aadit wished to go on a trip where could see lush greenery and exquisite views of snow- capped mountains.
An avid Geography student, Aadit suggested their ideal destination would be Switzerland. Or perhaps Norway, Finland or Denmark, whose Google images had breathtaking views adorned with picturesque coniferous forests.
But his parents had something else in mind. They planned a trip for him that would forever change his perception about ideal holiday destination.
Preparing for a rare family holiday 
When Aadit was informed about the Deoriatal- Chandrashila peak trek that his parents had in store for him, he was a little skeptical. 
Nevertheless, he got busy preparing physically for the trek. He usually played 2-3 hours after school and he felt active as it is. But the weeks prior to the trek, instead of cycling along with his friends, Aadit chose to chase after them. 
Days seemed to fly by and before Aadit knew it, he was at Sari, the base camp of the trek.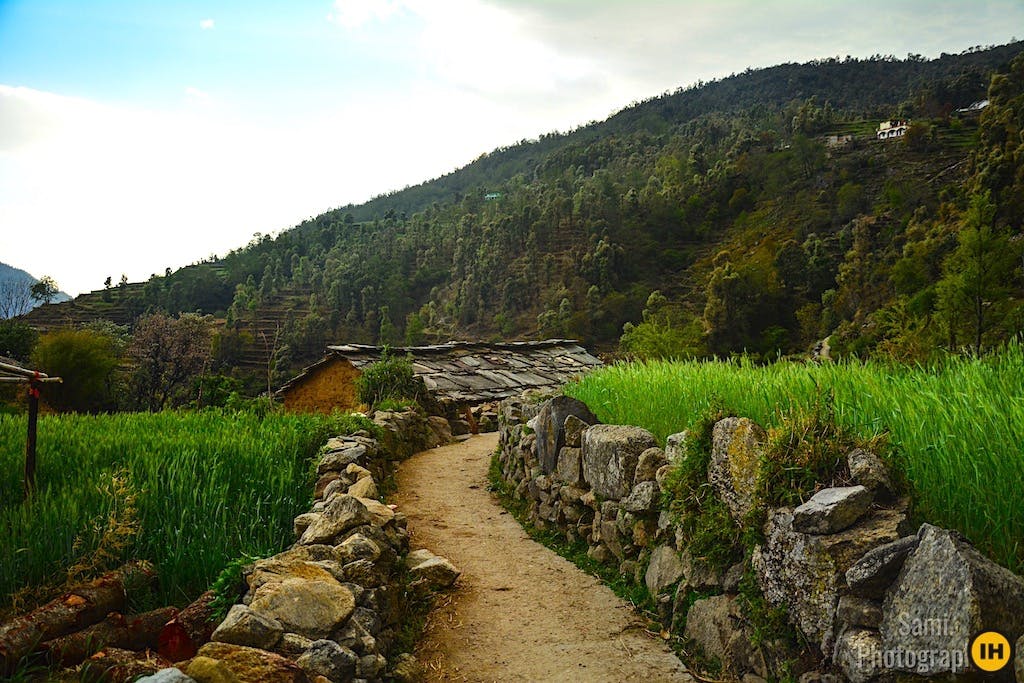 Sari is a quaint little village, tucked away in a remote area of Uttarakhand. Aadit had never been to Uttarakhand before. He was rather enamoured by the sleepy little village with hardly sixty houses and a single small school. In Aadit's words, Sari looked like those tiny villages that fit inside of a snow globe.
It might have been the magic of Sari, but Aadit was really looking forward to the start of the trek.
And the trek begins
On the first day, as Aadit embarked on the relatively short trail that took less than two hours to complete, he noticed vegetation that was beautifully unique to the Himalayas.
"The thickets of rhododendron trees looked like tall umbrellas speckled with red and white flowers. These trees were far better than the European flora I had seen online," says Aadit.
Just as he was coming to terms with the beauty of the local flora, Aadit learnt that he would be sleeping in a tent that night, pitched on the banks a lake !
From exploring the Deoriatal Lake with its glassy blue-green waters to enjoying group games and dancing with the most fun group of trekkers he had come to identify as the "Romel Gang" and actually sleeping inside a tent, snug as a bug in his sleeping bag – Aadit had experienced one of the best nights of his life.
Discovering the beauty of nature 
The next morning, Aadit's Trek Leader Indrajit informed them that it was to be a tough day as they would be covering an 8-hour stretch from Deoriatal to Chopta.
But Aadit wasn't perturbed. He was more interested in exploring the thick jungle trails and the prospect of discovering more diverse flora and fauna.
Did you know that the Deoriatal-Chandrashila trek is known for bird spotting?
He found himself walking through mysterious, dense green jungles with trees that outdid even the tallest buildings back home. A myriad of chirping sounds was audible and Aadit trained his ears to listen to the birds which were hidden from plain view. It was all so thrilling!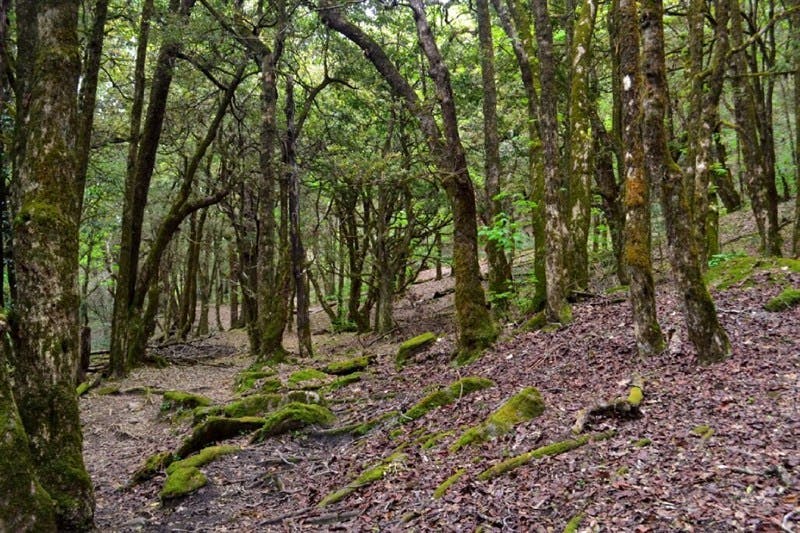 "I had the best picnic ever, a jungle picnic beside the banks of the Akash Kamini stream, which I learnt has actually trickled down from an icy glacier higher up in the Himalayas," says an ecstatic Aadit.
"The entire trek to Chopta was amazing and Chopta has the best sights. I took some of my best pictures at the Chopta campsite against the backdrop of the surrounding hills. Still, I had a feeling that better things were yet to come."
Learning to be an eco-friendly trekker 
And they were, namely the Bottle Brick Eco Task on the previous day to the summit climb.
"When we were at Chopta Circuit, we conducted an eco- task competition known as the Bottle Brick Competition," explains Trek Leader Indrajit.
"For the competition, I selected five participants and gave them a bottle each. The person who filled his bottle with soft plastic and wrappers first and turned it into a brick would be the winner. Aadit was one of the youngest participants and yet he gave the competition all he had," recollects Indrajit.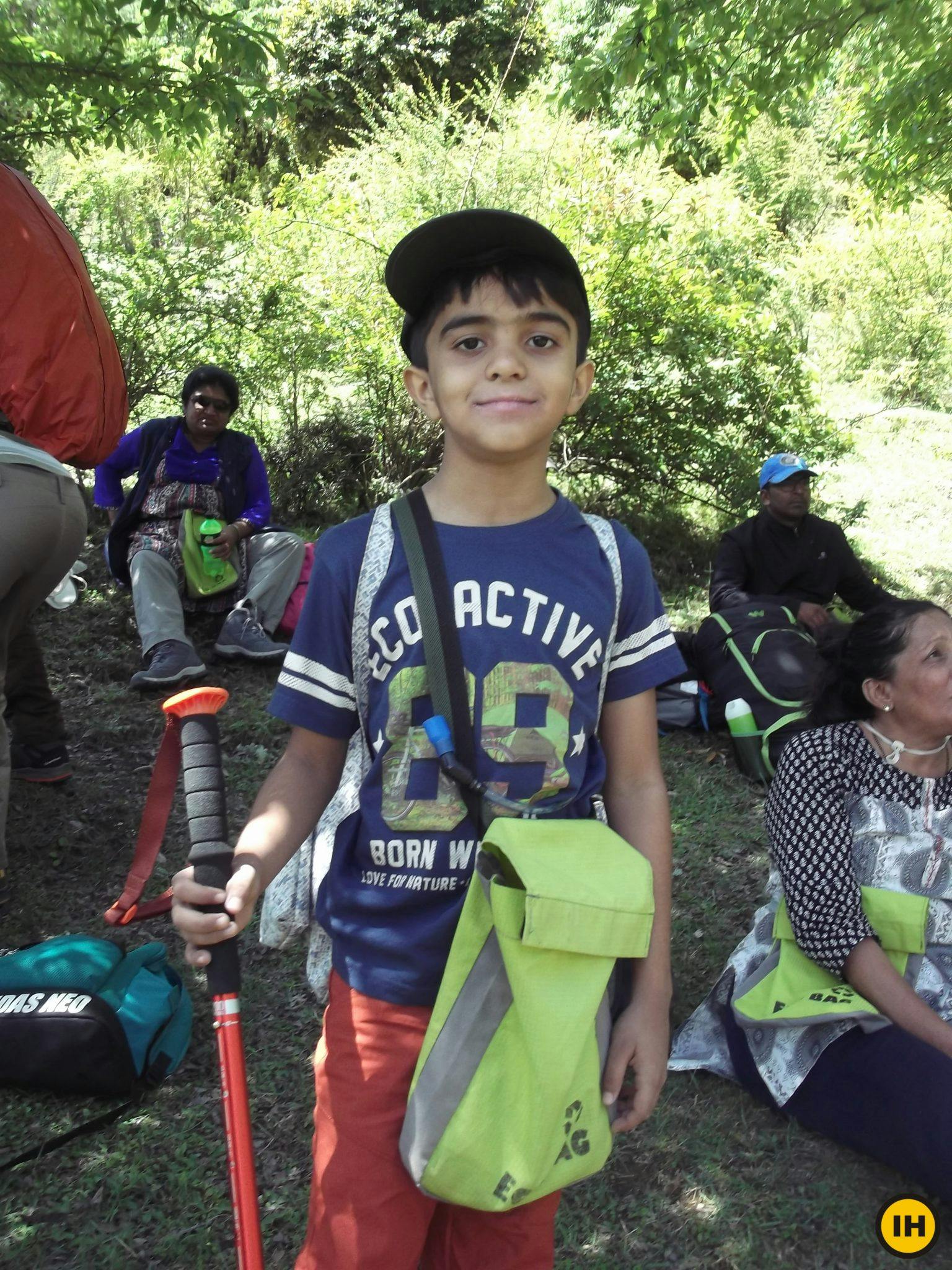 Aadit did learn a lot from the competition. "We learn about keeping the environment clean in the city but during the trek in the mountains we were actually doing something about it. Throughout the trek I kept collecting plastics and kept it in the Eco bags given to us. I understood the seriousness of not littering the environment, be it the mountains or even the roads in my hometown."
The summit climb 
Aadit's summit climb is a rather unusual story.
"I hadn't slept properly the previous night and I wasn't feeling energetic. For the initial half hour, I was among the last set of trekkers. Then Jit made my trek climb a challenge. He told me that our trek climb is a story in which I am the hero and the summit is the villain and I would have to defeat the villain. That's when I started walking really fast. I caught up with the first set of trekkers and walked with them till the summit! Jit was very proud that I defeated the villain. He is the best Trek Leader!" says Aadit.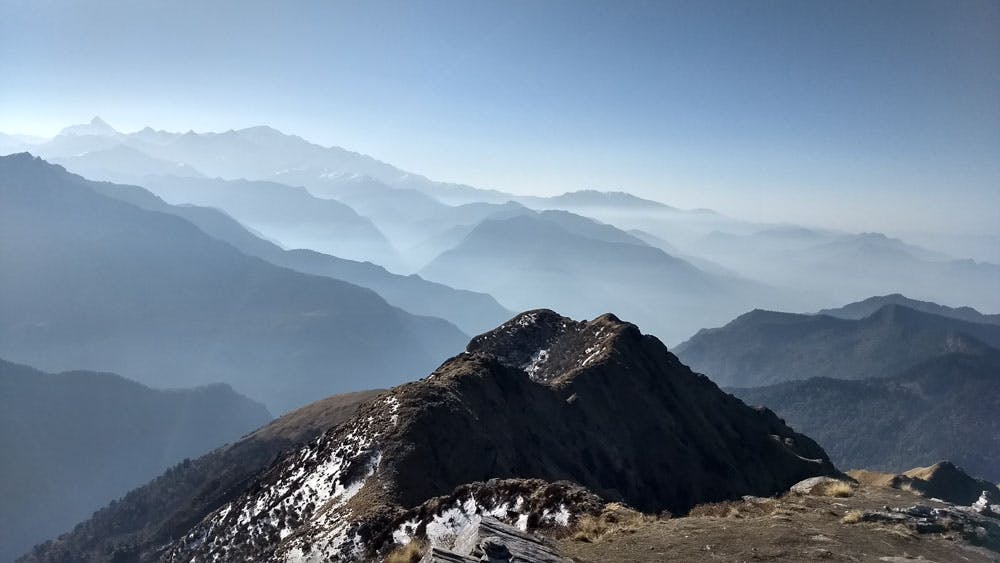 "I finally got to see so many snow covered mountains. I always thought that snow-capped mountains would look like the ones in Switzerland, but the peaks that I saw during the summit climb looked like they were from a different world altogether. They were like giant, inverted, frosted ice cream cones. The summit climb was also very special for me because I saw the Monal bird. I have never seen pictures of this bird before and it was so fascinating to look at. I spotted both the male and female Monal. The male Monal was very colourful like a peacock." says Aadit.
For emulating the qualities of a mature, eco- friendly trekker, Aadit was awarded the Spirit of Trekking Award.
Aadit was overjoyed at winning the award and even had a special message for his father.
"I am very happy that my dad planned this family vacation for us. It was such an amazing experience and I didn't feel like going home. My father always said that everything is right here in India and now I really do believe him. I experienced everything in Uttarakhand.
Chopta is like Norway, Rohini Bugyal is like Finland, Deoriatal is like Denmark, Auli and Kausani are like Switzerland. I am so happy to have discovered how beautiful our country is after my Himalayan trek," says Aadit.
Sign up for our much loved Weekly Mailer
We have terrific trekking tips, trek updates and trek talks to look forward to