The only ugly sight from my trek
Share this story
The only ugly sight from my trek
Category Green Trails
By Swathi Chatrapathy
2015-09-24
You know, every time I go on a trek, I like to bring back memories – of the mountains, trees, rivers and people I meet. But the last time I went on a trek, a very disturbing sight got hooked onto my mind and turned into an ugly memory. It's a sight I can't seem to forget. It made me feel ashamed that I was human.
It was at a quaint, picturesque village called Sari in Uttarakhand. There were mountains in the backdrop, forests all around, luscious paddy fields and beautiful friendly people to speak to. But hidden in nooks and corners of the village, I saw garbage – heaps and heaps of garbage. As an employee at Indiahikes, I was expected to bring back images and videos of the garbage status there, to see if we can do something about it. But I felt so terribly ashamed to even click a picture of that garbage.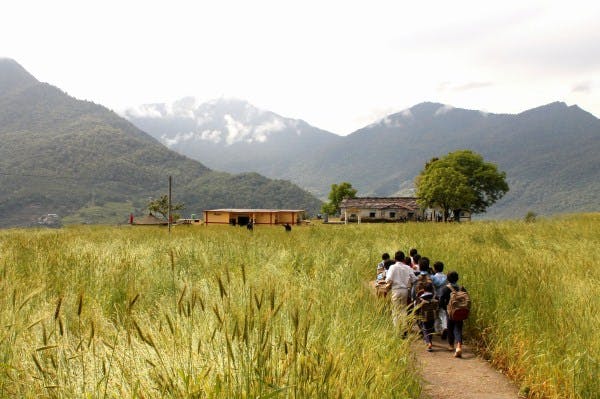 But why is there so much garbage in such a remote, sparsely populated village?
Now, there are many layers to this problem. It's one thing that there's no waste disposal system in Himalayan villages. Nobody is going to drive down 6 or 8 hours to the nearest town on a daily basis, to get rid of the garbage from the entire village. So that's a problem one cannot tackle individually. There's also the issue of a LOT of plastic waste being generated in the mountains and people desperately need to be educated against the use of plastic.
But what can I, as a single human being, do to help? Well, it's not hard to figure out.
Several tourists and trekkers go up the mountain, carelessly throw away plastic wrappers, empty mineral water bottles, and all other unthinkable garbage in a place that is otherwise the purest place they'd have set foot in. Over years of trekking in the Himalayas, we have learnt that "Do not litter" boards make zero difference. The issue simply has to do with man's blatant disregard for nature, which cannot be changed easily.
Often, the best way to teach people a lesson is by undoing what they do right in front of them. You see a person throwing garbage, pick it up and pocket it in front of him. If at all he has a good heart, he'll feel bad about it. If the person has already left, pick it up anyway and you'll feel good just to look back and see a clean trail behind you. It's not hard. All you have to do is bend down, pick up the stray bit of garbage and pocket it.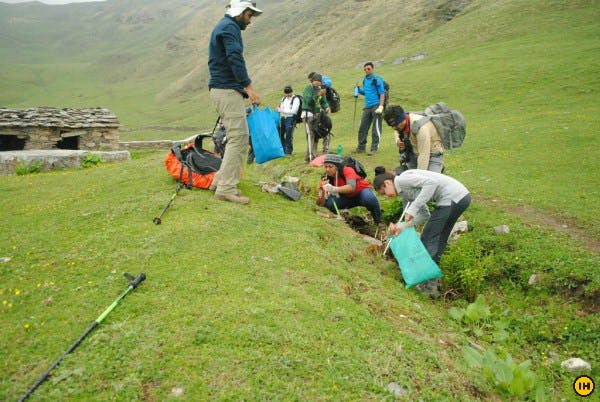 In fact, our trekkers set wonderful examples of eco-friendly trekking. On each trek, 20 selfless trekkers are glad to pick up whatever garbage they see and dispose of it properly. They have helped save endangered species of Himalayan animals and helped protect the pristine rivers. Although it's a small number of trekkers, it makes a mountain of difference. We're extremely proud of every single trekker who has helped.
So, how about we do our bit on every trek to help protect the ecosystem of the Himalayas? Nobody likes to come back with any negativity from treks. Neither you, nor I. So let's get our act together, be a tad bit selfless, and clean up the mountain, so that no one comes back with any ugly memories.
Sign up for our much loved Weekly Mailer
We have terrific trekking tips, trek updates and trek talks to look forward to