7 Tips To Maintain Your Padded Jacket
Share this story
A padded jacket is quite an important investment when it comes to trekking. It forms an essential layer to keep you warm on any Himalayan trek, especially on winter or high-altitude treks where temperatures fall to -5° and lower.
Amongst the warm layers you will invest in for a trek – like fleece jackets, woollen sweaters and thermals, padded jackets are usually the most expensive of the lot. Unless of course, you're buying a down jacket.
Padded jackets cost anywhere between Rs.1,500 – Rs.3,000 based on the brands. It is thus a good practice to maintain it well so that it lasts long.
Here's what you can do to keep your padded jacket in good shape.
1. Do not wear your padded jacket while trekking
I have seen many trekkers wear their padded jacket while trekking. This is a big mistake.
For one, this increases the chances of your jacket being torn or scratched by sharp objects on the trail, like thorns or branches. Since padded jackets have a delicate exterior, they are susceptible to damage.
I suggest you wear your fleece jacket during the trek. You can wear your padded jacket after reaching your campsite. This way, your jacket will last you a long time.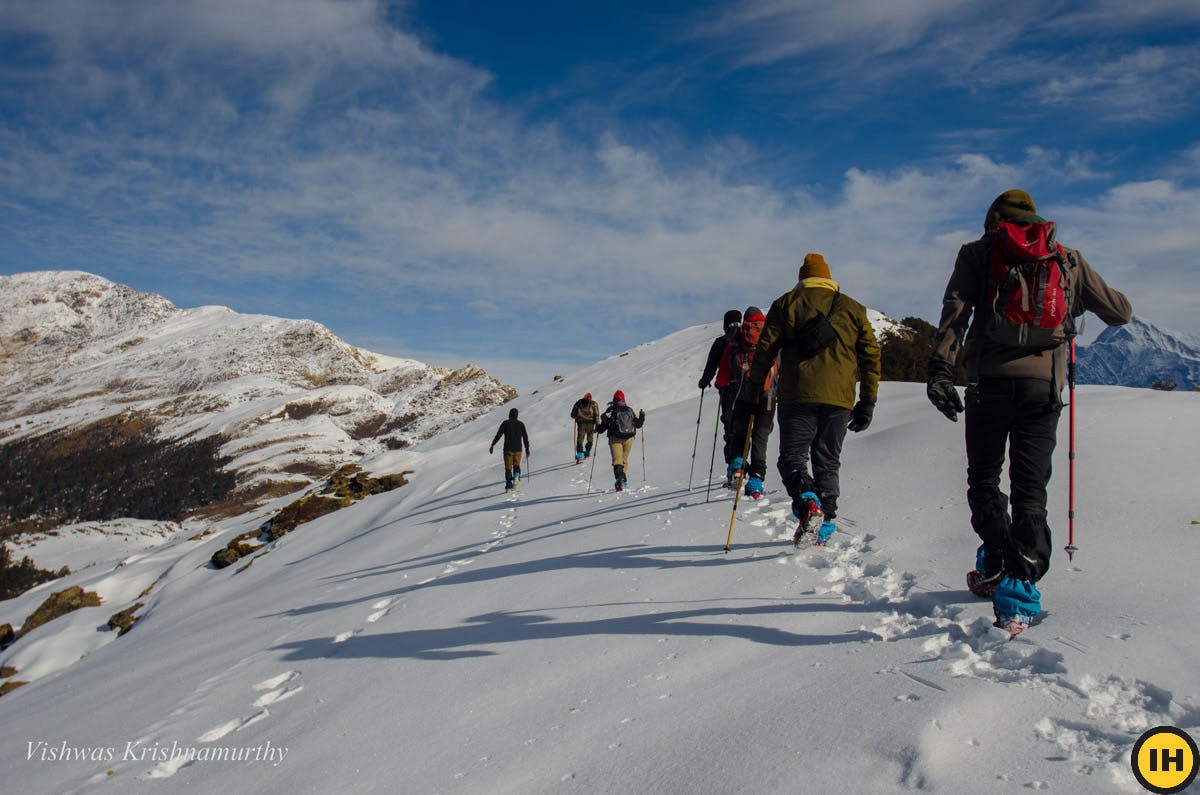 2. Avoid using your padded jacket in heavy rain
Padded jackets are sold to us as water resistant. But depending on the water resistance measure, they last between a few minutes to a few hours in the rain. The average padded jacket (~3,000 mm) lasts only about an hour or two in mild rain. An 8,000 mm jacket would last a lot longer though.
Having said that, most padded jackets are only splashproof. They are not meant to be used during heavy rains.
So avoid depending on your padded jacket during heavy rain. Use it simply as a buffer time to pull out your rain wear from your backpack. If it is just a harmless mild drizzle, you can wear your padded jacket. But avoid getting it completely wet.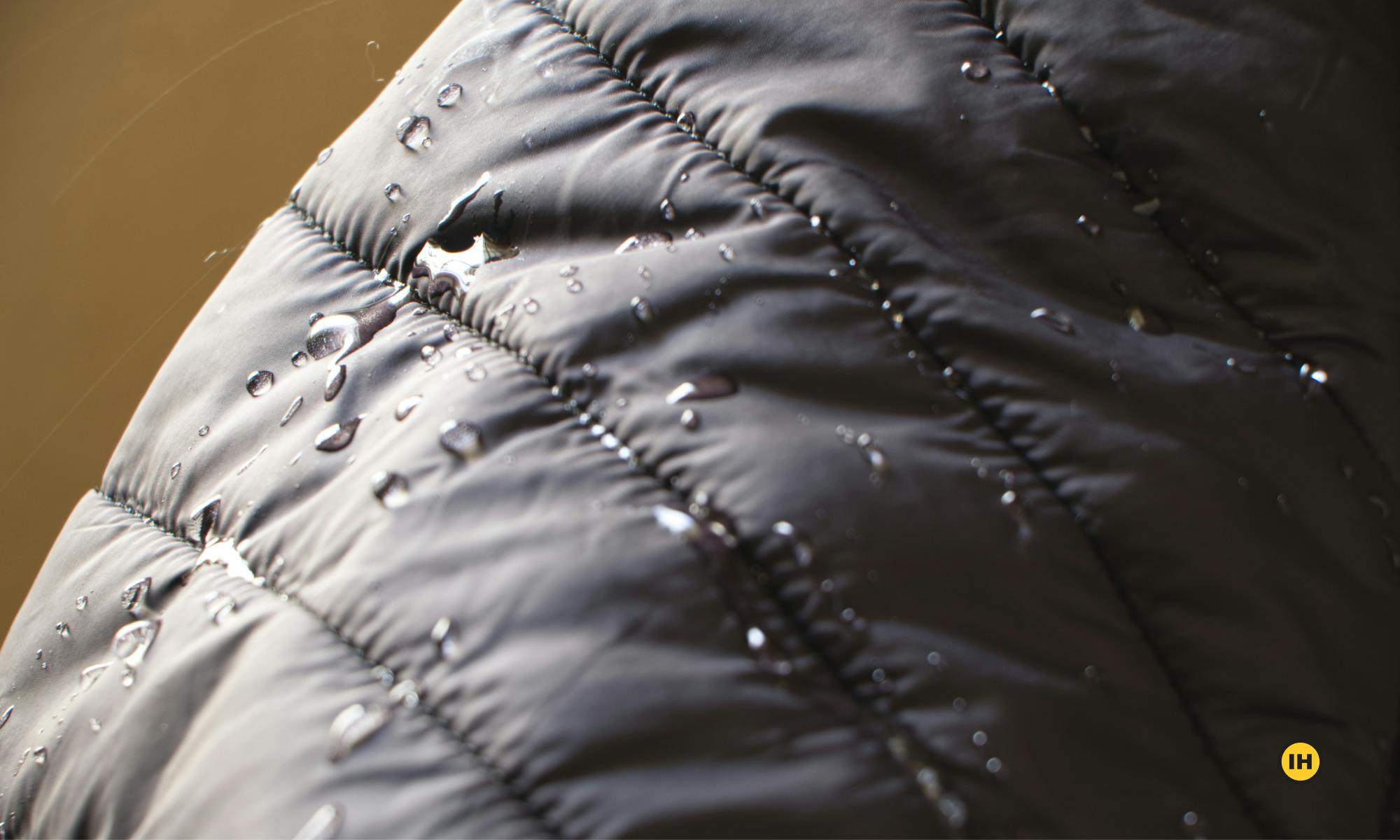 3. Do not dry clean your padded jacket
Though most padded jackets come with instructions allowing dry cleaning, I suggest you don't do it. Most dry cleaners are not equipped to handle your mountaineering gear correctly. They may end up causing more harm than good. It's a risky choice.
After your trek, you can hand wash or machine wash your padded jacket instead.
It is enough if you wash your jacket once a year. Don't wash it too often.
4. When hand washing, do not wring your padded jacket
While hand washing your padded jacket don't wring it. This will damage the acrylic or synthetic fibre inside.
Instead, dip your padded jacket in detergent water, brush off the dirt gently with your hand, and then rinse it in a bucket of water. Hang it under sunlight and let it dry.
5. Follow this procedure for machine washing
I advise you to machine wash only if you have a front-loading washing machine. The centre agitator present in top-loading washing machines can damage the acrylic fibre filling and make it accumulate in small corners of the jacket.
First, close all the zippers and buttons, and turn your jacket inside out. Add in two or three tennis balls in the machine along with the jacket. These balls prevent the acrylic fibre filling from bunching up. This will maintain the loft of your filling.
Use a gentle cycle with water set to a temperature not higher than 30 degree Celsius. I recommend you set it for two rinse cycles to remove all detergent residue. Skip the spin cycle.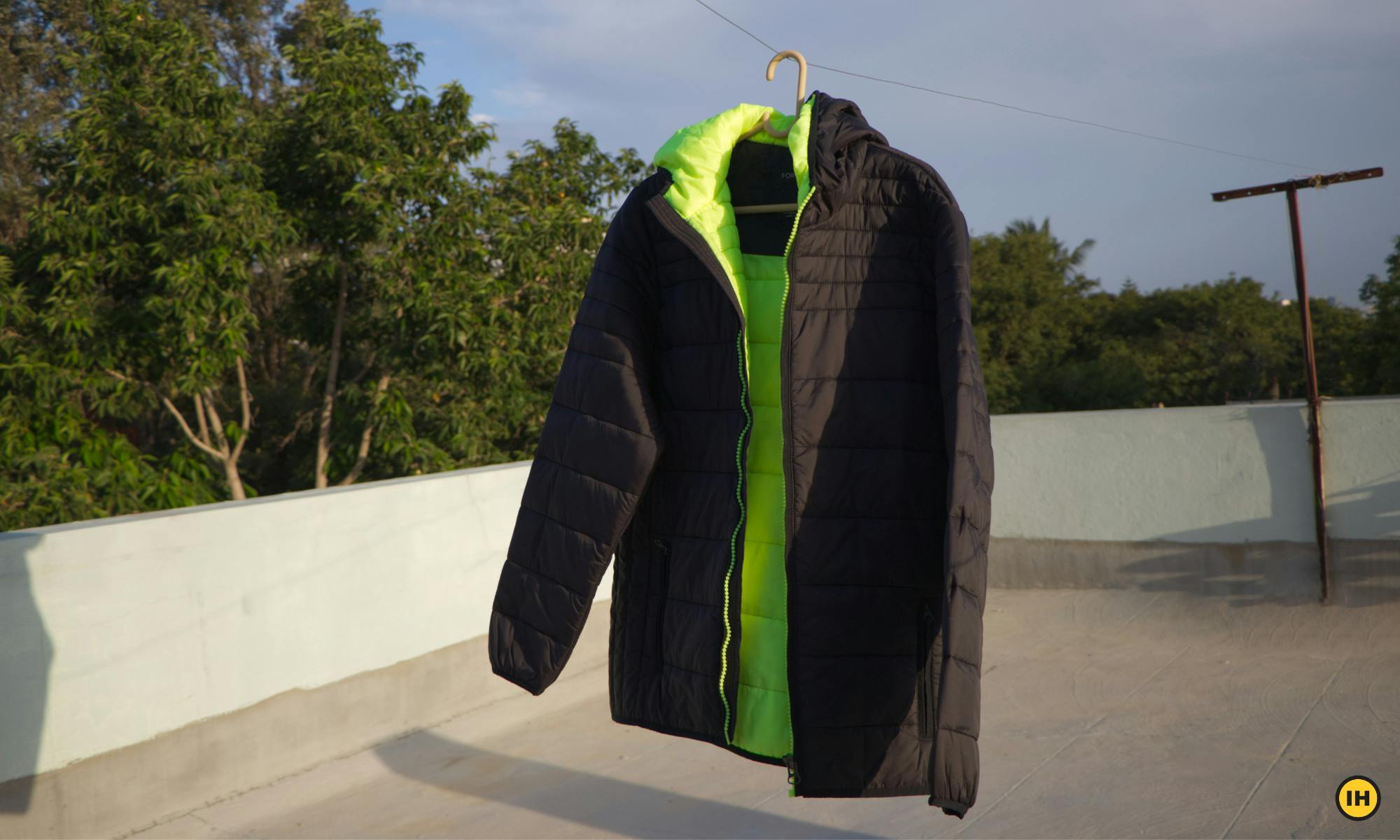 Drying your padded jacket thoroughly is very important to prevent lumps and odours. Wash the jacket in the first half of the day and dry it in direct sunlight for the whole day. Use a hanger to hang the jacket form the clothes line. Do not use clips.
After drying, pat your jacket well to re-loft the filling.
6. Do not use hard detergent while washing
You shouldn't use any regular hard detergent to wash your padded jacket. It not only damages the texture of the jacket, but also removes the splash-proof layer.
I recommend you use 'Nikwax'. It's a detergent specifically designed for cleaning mountaineering gear. You can get it online for Rs.1,800-2,500. It's a worthy investment for washing all your trekking gear.
7.  Don't fold your jacket when storing
While storing your padded jacket, avoid folding it and dumping it in a corner of your wardrobe. Hang it using a good quality smooth hanger instead. This avoids any unnecessary creases and ensures the acrylic fibre lasts longer.

Conclusion:
If you follow these simple steps, you can rest assured that your padded jacket will last you several long treks.
If you know of any more tips, do drop in the comments!
(This article is part of a series by Trek Leader Tanmay Bain on how to maintain your trekking gear. You can read his previous article on maintaining your backpack here, and trekking poles here.)
Sign up for our much loved Weekly Mailer
We have terrific trekking tips, trek updates and trek talks to look forward to