Tracking your fitness and how it helps you prepare for a trek
Share this story
I had a diary. One that I filled in every night for about a week, but has ever since been catching dust. Well, tracking my trek preparation used to feel a lot like that diary. I would religiously track my preparation for a week, and give up altogether. Until, one late night article later, I woke up a changed woman.
I read about a movement, a global one at that. It was called being the Quantified Self. It spoke about how so many people around the world have used technology to better themselves. "The quantified self" is being someone who tracks their daily lives to find scope for improvement.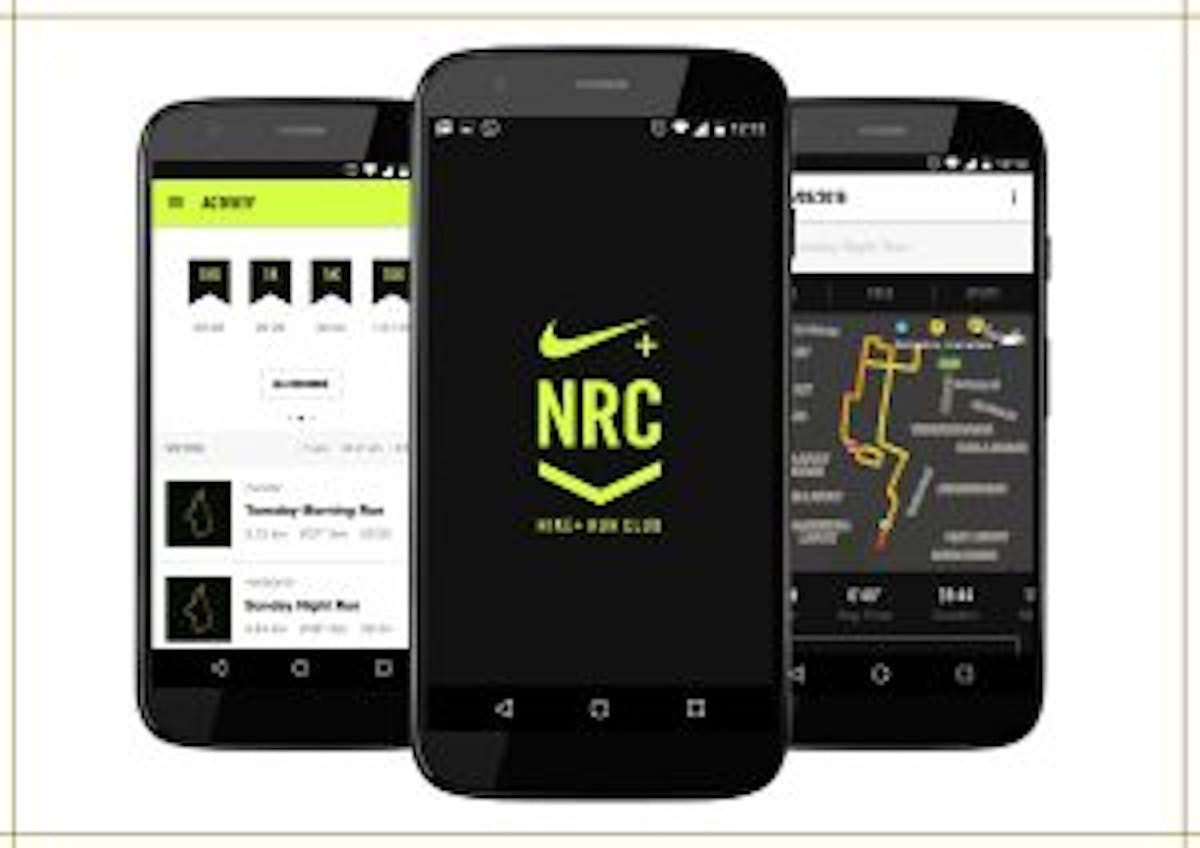 The NTC App with run tracking and a dashboard
Tracking your every move can be tiresome, repetitive and expensive. I didn't want half a piece of cheat chocolate to haunt me all week.  So I wondered if I could be the semi-quantified self.
Being the semi quantified self is to track your runs so you can improve but also leave scope for your guilty pleasure. It is to think twice about having an extra cube of chocolate, not because you are worried about the calories you'll have to enter, but because you will be aware of how much effort it takes to burn it.
And if you ask me whether being the semi quantified self has helped me prepare for my trek, I would say hell yeah! Here's why.
It will keep you on track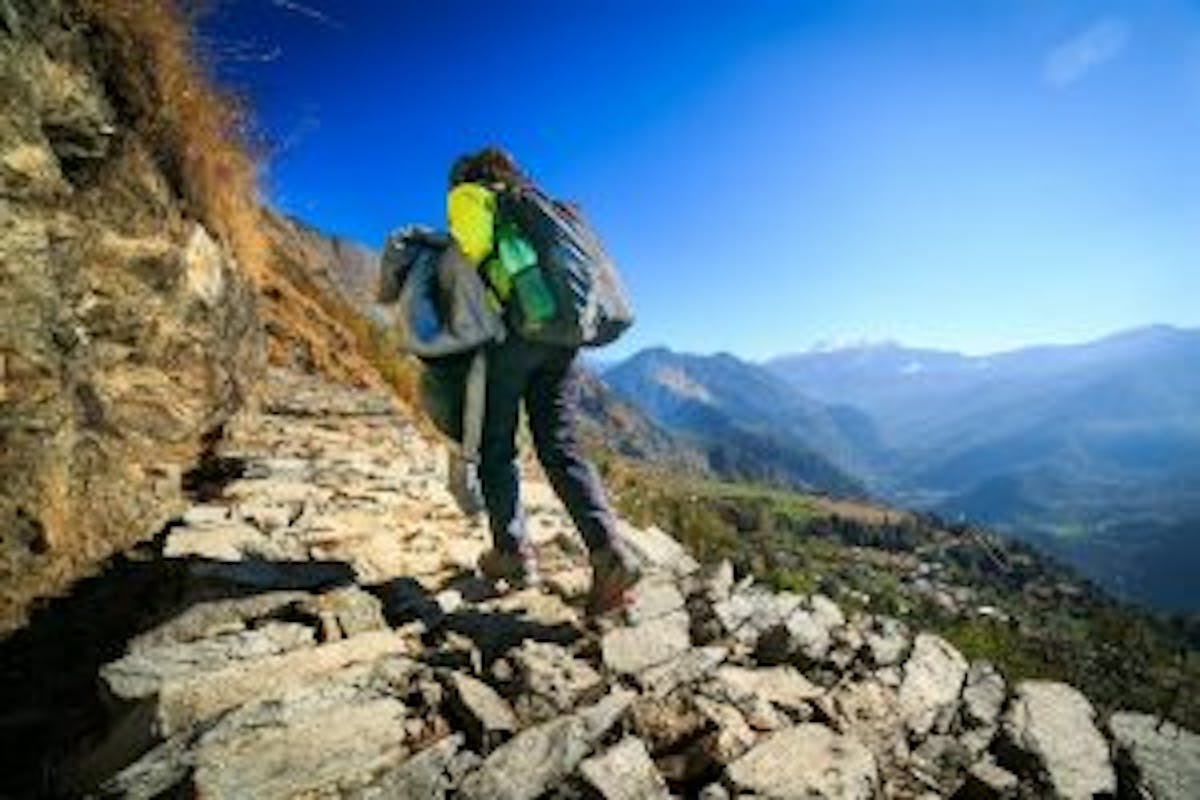 Photo courtesy: Pratap
You might be trying to build endurance for the long hours on a trek or improve your strength to carry your backpack, either way you need to know if you are making any progress.
You must have come across very specifically outlined fitness requirements on our trek guides. This can range from running 4-5 km in 20 minutes for the easier treks to 7 km in 40 minutes for the harder ones. Being able to meet them will ensure that you complete the trek comfortably. It's not realistic to reach these targets in your first try. That will only leave you frustrated and demotivated. Start slow, it could be a 1 km jog or a brisk 4 km walk. And try adding some distance and speed each week.
Mix it up
This is necessary because working out with the same intensity without any improvements can result in your body getting used to the movements. Hence, overtime you might not continue to see results.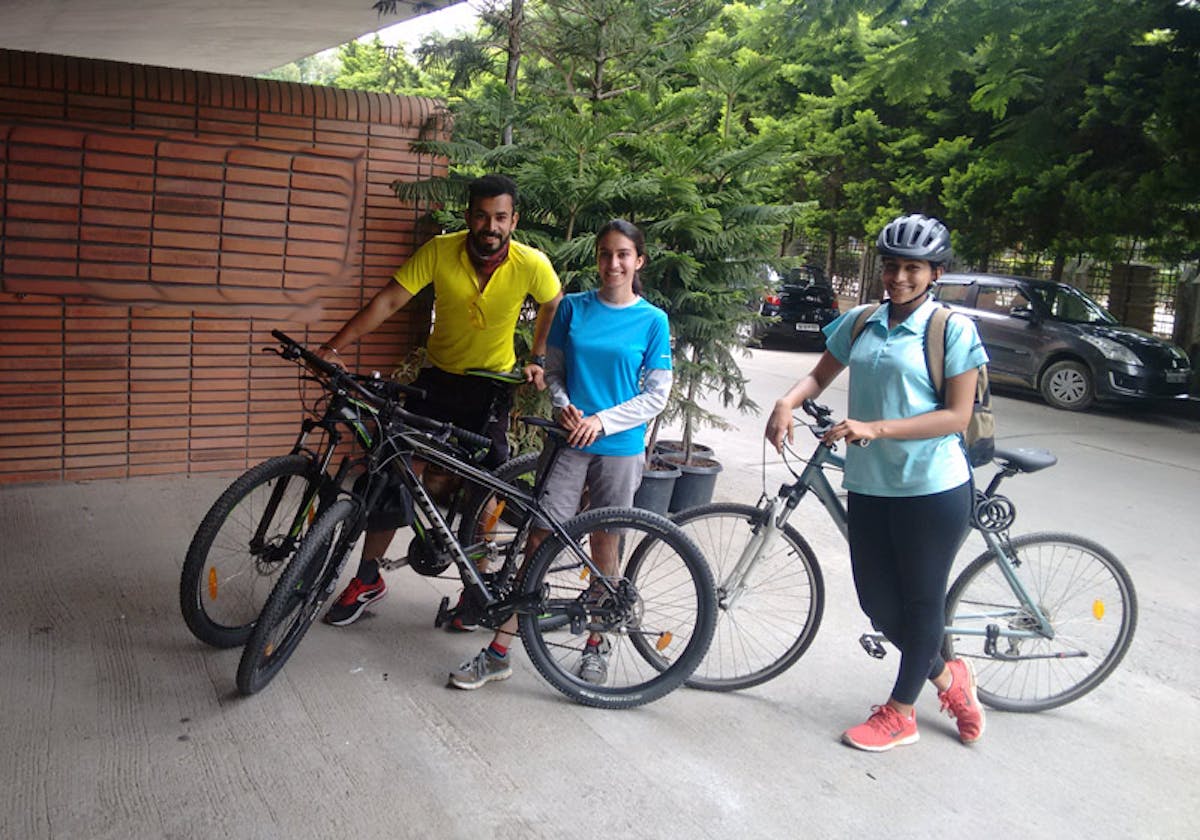 Sachin, Komal and Akanksha after a 30 km cycle ride.
Sachin, our tech lead/ gym rat, says he loves to mix things up. To him it could be something small like walking to office instead of cycling.
Running apps allow you to mix routes up. Running the same tracks day after day and tracking it by relating it to your previous run can be boring.
Running apps allow you to explore new routes instead of sticking to old ones.  I say this because these apps map your run, so you don't need to worry about relatively checking if you've increased your distance. The app will also maintain a dashboard of your previous runs. You will notice how over the week it was easier to finish your run in time!
Tracking and counting Calories
Do you start with a cupcake on a lazy Sunday afternoon, only to repeat on Monday and suddenly at the end of the week you're the cookie monster? I am against counting each calorie that touches your tongue, but knowing how much effort it takes to burn off a few 100 calories makes me think twice before I take an extra bit of chocolate. These apps count approximately how many calories you've burnt during your workout.
Keep yourself motivated   
I am ecstatic when I see that I've had a good week. This means religious workouts, no more than one cheat meal and no tantrums! Being happy is a huge motivator. Eat clean, train mean Trekkies!
Here's how we at Indiahikes are quantifying ourselves!
It's almost time for the IIM program that Indiahikes organizes every year. It is the one chance that we at the office get, to be actively involved in the slopes. It involves running up and down the slopes, from campsite to campsite, multiple times in a day and doing a lot of physical work. To say the least, it is a mammoth task to get our desk-job selves even half as fit as our counterparts at the slopes.
We keep ourselves motivated with the Nike running app. It allows us to map our runs, maintain a dashboard and check our weekly performance. Our morning routine includes comparing runs and setting new goals for the team. The best part of the NRC app is that you can create a club and track each other's progress. Another app that I have tried and loved is the Runtastic app. It has a very user friendly interface, making it perfect for an early morning jog when you do not have time to fiddle around.  
I've often come across trekkers who are displeased at being questioned about their BMI. It is essential to us as a trekking agency that we help you choose the right trek, so that you can enjoy it to the brim. The reason I called the BMI calculator a hit or miss is because for some of us with higher muscle mass percentage, it may prove to be inaccurate. But it may not necessarily mean that you are unfit for a trek. To avoid such cases start tracking your workouts and you can increase the accuracy and precision of the data you send us.
Sign up for our much loved Weekly Mailer
We have terrific trekking tips, trek updates and trek talks to look forward to