A Trek To Har Ki Dun Changed This Trekker's Perspective Towards Life
Share this story
I've always believed that differences are what make our world so interesting.
Last year, I've spent 3 months travelling alone in different regions of India and ended-up living a life changing experience. Trekking the Himalayas has given me a deep perspective on my own life.
The reality of life
Back home I have a fast-paced lifestyle with endless possibilities, but what if all these possibilities were slightly too much.
Since my trek to Har Ki Dun, I've been introspecting on what happened to me in these remote mountains.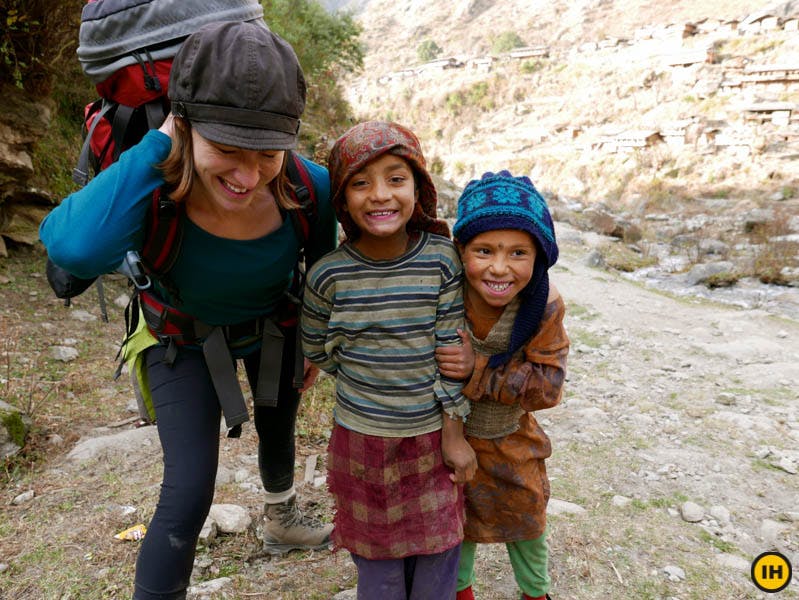 My co-trekkers would agree to say that I was probably the quietest trekker of the group, as for the first time in my life, my mind was not distracted and I loved it.
I felt a strong contact with the gorgeous nature around me, and all I had to do was to walk and connect with the fine human beings living in these mountainside villages far away from my hectic life.
For once I did not think about what's next, I was in the absolute moment. I guess it was similar to meditation, a practice that I've never been able to introduce into my life so far.
I live in Montreal, Canada where I work for a renowned event company that has brought me to unique countries around the world. I have a deep passion for travel and adventure and I feel lucky not to fear the unknown and to still have the ability to trust my instinct.
In Canada, I realize that it's easy to lose yourself in the whirlwind of life and to believe that our way, is the only good way of living.
When I'm at home I have this tendency to completely fill-up my schedule to make the most out of each day. Often I rush to be on time for my yoga class only to go there and be able to relax. I feel pressured to keep up on new technology to serve a need that I didn't even know I had.
The result is that I often run out of time to do everything that is available around me, I consume too much and I still often have this feeling of never doing or possessing enough from what our life has to offer. It's exhausting. I've questioned myself on how to come back to a simpler life in a city that I love but that will never slow down.
Life lessons from the local culture
Spending time and interacting with locals that are living mainly in a self-sufficient mode and where kids have not much material but are still so happy, made me feel envious of their preserved purity.
People here are not constantly confronted with publicity creating new needs and don't have to perform on a daily basis to keep up to the rhythm of a society that is only going faster and faster. I felt that they had just enough for a happy life.
I was actually discovering what I've lost in modern society; The ability to feel good with little.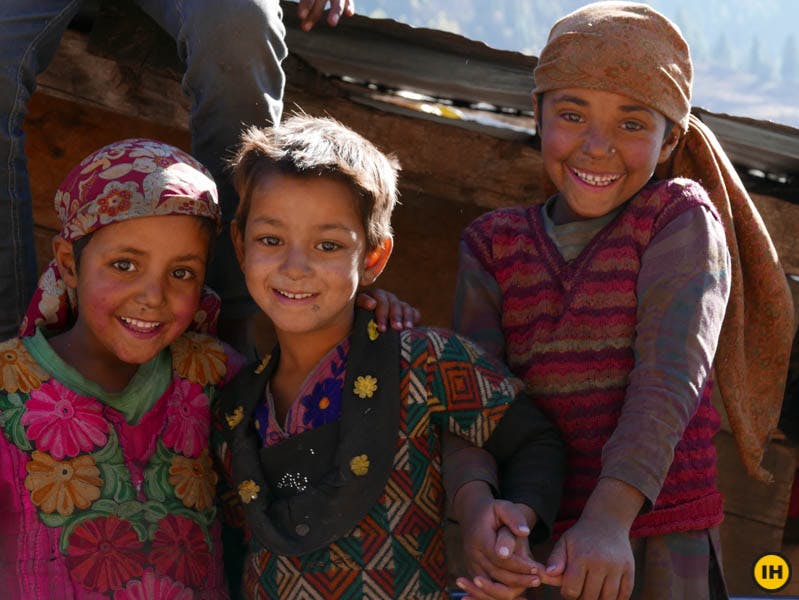 Six weeks after my trek, I went back to Sankri, the starting point of Har Ki Dun trek, where I've spend 5 days in Saur Village, welcomed by Chaman's wonderful family. Chaman was one of the guide who guided my group to Har Ki Dun. For five days, I could live their slow and simple pace and feel the benefits of it. Each meal was made from scratch, with mostly organic food grown in the valley. They took the time it needed to prepare three healthy meals a day for the whole family and for whoever showed up to their house. We had long moments around the fire just talking, laughing and even dancing. I never saw them rushing out of time, despite all the hard work that they had to accomplish on a daily basis.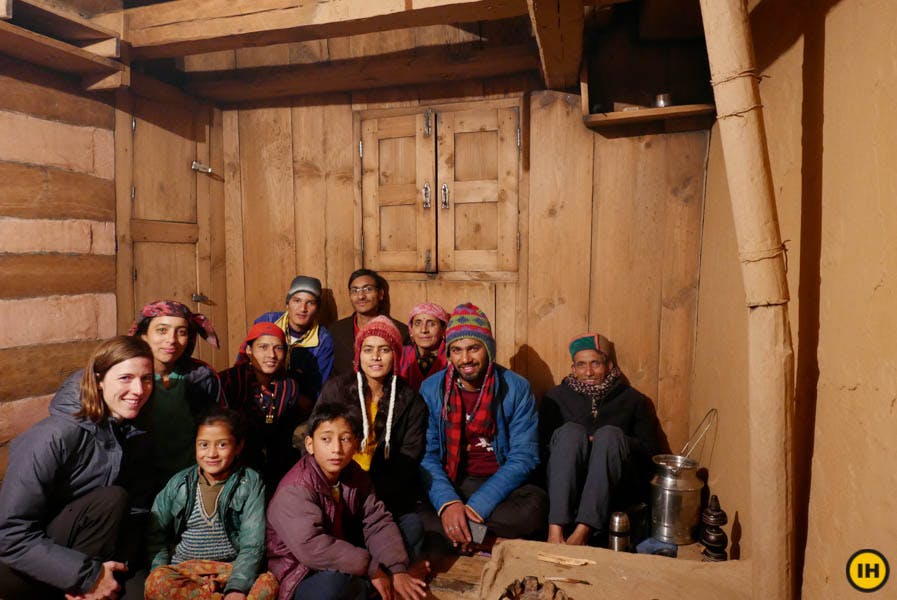 A change in perspective
When I came back home, I felt that I needed to reposition myself in the world I live in, by changing habits in my life, one at a time, and come back to the essential; human relations, focus on a healthy life, to tame slow moments & to transform a feeling of need into a feeling of appreciation for what I have.
This is in complete connection with what my yoga teacher has told me few years ago but that I was unable to achieve. She said that I needed to learn how to rest my mind if I wanted to be able to continue doing what I love in life for a very long time.
I have finally achieved that naturally in the Himalaya's and my hope is to be able to introduce this state of mind into my everyday life despite the endless possibilities around me.
Sign up for our much loved Weekly Mailer
We have terrific trekking tips, trek updates and trek talks to look forward to