From The Courtroom To Trek Leading In The Mountains: Switching Careers
Share this story
Being a Trek Leader is not an easy job. They perform demanding tasks from dawn to dusk, facing the challenges of harsh weather and demanding physical activity in the mountains. They live far away from family and loved ones. And they are constantly alert, taking care of their trekkers and team's safety.
Despite these difficulties, our Trek Leaders have come a long way to do what they love. And most of them have come from various backgrounds. Some of them have been lawyers, engineers, bankers, and even school principals! Imagine the interesting stories they would have to share.
To bring these stories of grit to light, I will be writing a series of articles, speaking to some of our Trek Leaders about what made them take the leap into a life of uncertainty and adventure.
Today's story is about our Trek Leader Gourab Nandy, who joined Indiahikes in June 2018.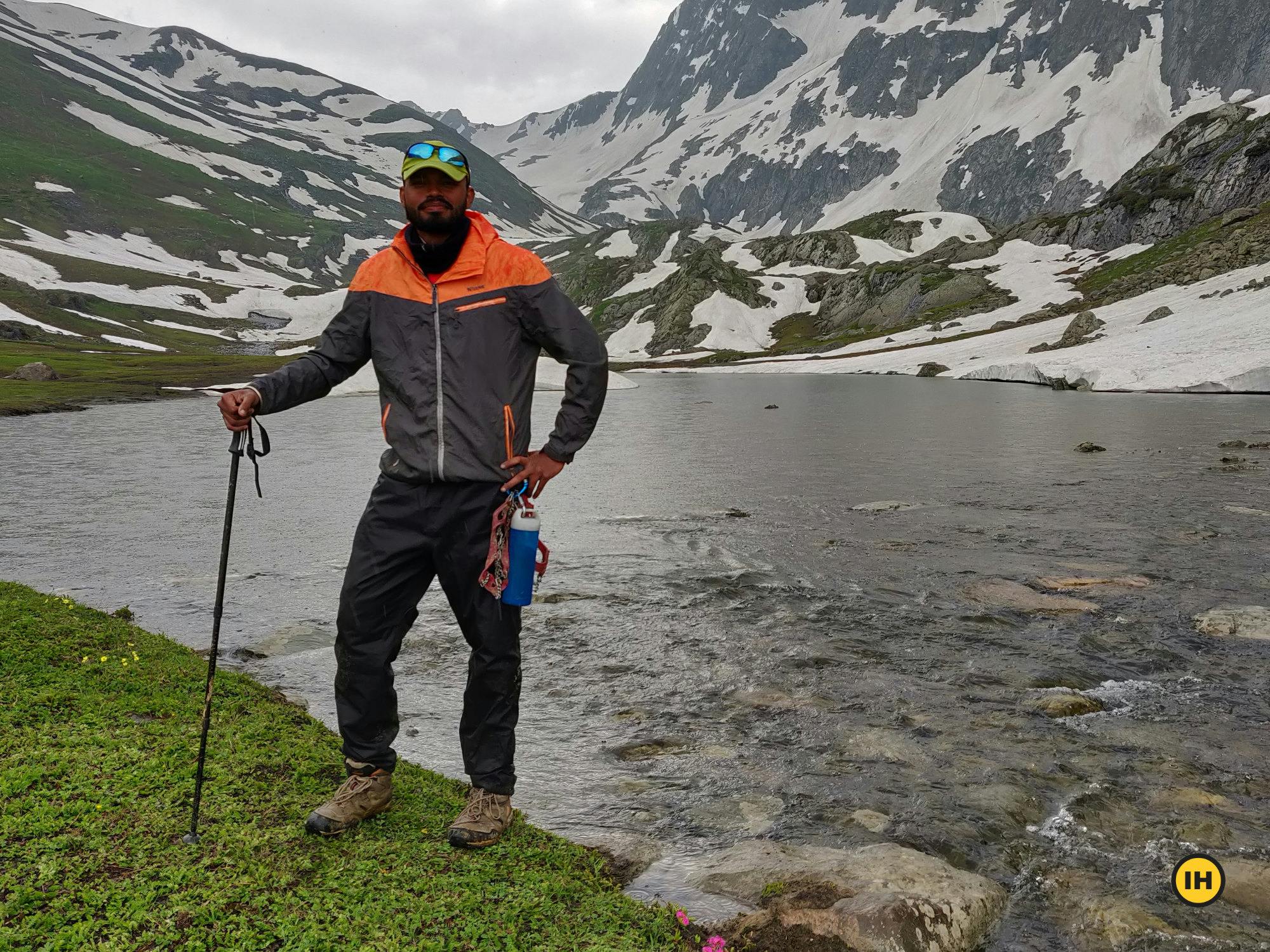 A lawyer by training, Gourab Nandy switched from working in the court halls of Alipore District Court to leading treks in the Himalayas.
This journey was not straight-forward. There were several stops on the way — a school teacher in Patna, followed by a brief stint as School Principal — and now, as Trek Leader with Indiahikes.
Growing up in a family of lawyers
Gourab grew up in a small village of Hooghly district, West Bengal, in a family of advocates. It was almost natural for him to follow his family's profession after schooling.
He pursued LLB at Calcutta University. "I had to take a one-year break before I enrolled myself for LLB, as I was from a science background. I was not a very studious person. However I had to catch up with my friends who were by now already in their second year. I started studying religiously then. I was looking forward to practicing court after my graduation," says Gourab.
After graduating in 2013, he was due to join Alipore court as a lawyer. It was during the break between that he went on his first-ever trek with his friends.
Exploring the world of trekking
Gourab's first brush with the mountains was in 2014, when he went on a spontaneous trek with friends to Sandakphu. The trek left an indelible mark in his life. It compelled him to seek his happiness, find it and embrace it for life.
"On the summit day, we began climbing from Phalut hut to the top at around 4.30 in the morning. When I reached the top, I was disheartened to see the view covered with fog and clouds all over. But I decided to wait," he recalls.
The weather turned from bad to worse within a few minutes. But suddenly, at 6.30 am all the fog vanished miraculously, and Gourab finally got a view of the mighty Kanchenjunga. "When I witnessed Mount Kanchenjunga for the first time, it was like an epiphany. I was happy, excited, nervous, curious, and mesmerized at the same time. I was in tears looking at the mighty peak in front of me," he recalls.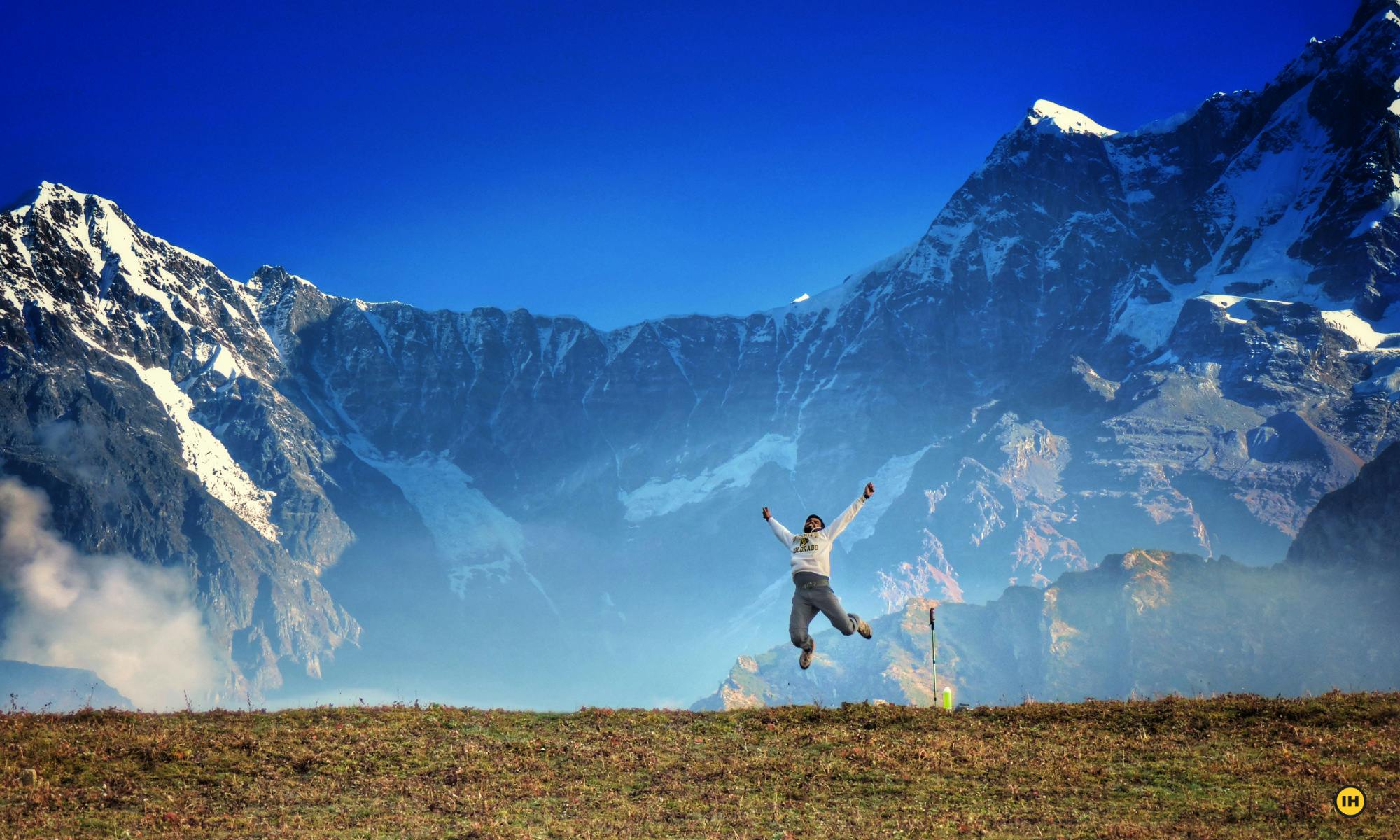 After he came back from Sandakphu, Gourab started practicing law in Alipore Court, West Bengal. He remained close friends with the trekkers he'd met on the Sandakphu trail. These unknown strangers later became the best of his friends.
"In 2015, we planned to go on another trek. This time we went to Roopkund trek. Though I was not able to buy the required gear for the trek, my friends helped me out. The experience was wonderful," he shares.
After Roopkund, Gourab trekked to different trails whenever he could spare time. He trekked to Rupin Pass, Madmaheshwar, Deorital-Tunganath, Har Ki Dun valley, to name a few. Before he joined Indiahikes he had done eight Himalayan Treks.
Leaving the law practice behind
Every time he returned to work, something felt missing.
"The court was not a happy place to work in. It felt like a rat race, for the most part. I could not find a single person with a smile on his or her face," he recalls.
Gourab then decided to leave the practice and began to tutor school children. He also wanted to study and write Judicial services exams.
From Lawyer to School Principal
While preparing for the exam, he got an offer to teach at St. Xaviers School, Patna. This was in 2017. He accepted the job and moved to Patna, where he taught Science, Maths and Political Science for Grade 5 to 10.
"I worked there for 8 months. But I didn't feel entirely happy here either. I was earning money that would cater to my needs, but something was missing. I was not content with my life," he says.
The next year, he moved to another school in Purnia where he was appointed as a Principal. "It was during this period when I was changing my job from Patna to Purnia, I came home. The restlessness and hollowness still prevailed irrespective of promotion and salary hike," he says.
It was during this break that he came to know about an opening in Indiahikes. He decided to apply for the same upon his friends' suggestions.
The call of the mountains
Gourab got a call for a Skype interview a month later. "I had stopped using my smartphone, so I asked requested for some time to find a cybercafé in Purnia. It was an exhausting task. I remember I stopped random people on the road and used their phones to reply to the emails," he says.
He finally reached a mobile recharge shop with a computer connected to the internet. He attended the Skype interview here. "I was asked by Co-founder Sandhya during the interview, whether I am capable enough to take up the job, as it's challenging and exhausting. I still remember every word of my response. I said, "I am sure I will be exhausted while working in the mountains, but I will be able to find happiness even in my exhaustion."
Days later he received a mail from Indiahikes stating they wanted to select him as an Assistant Trek Leader. "Since then I have never looked back. I am happy, satisfied and content in life now," he says.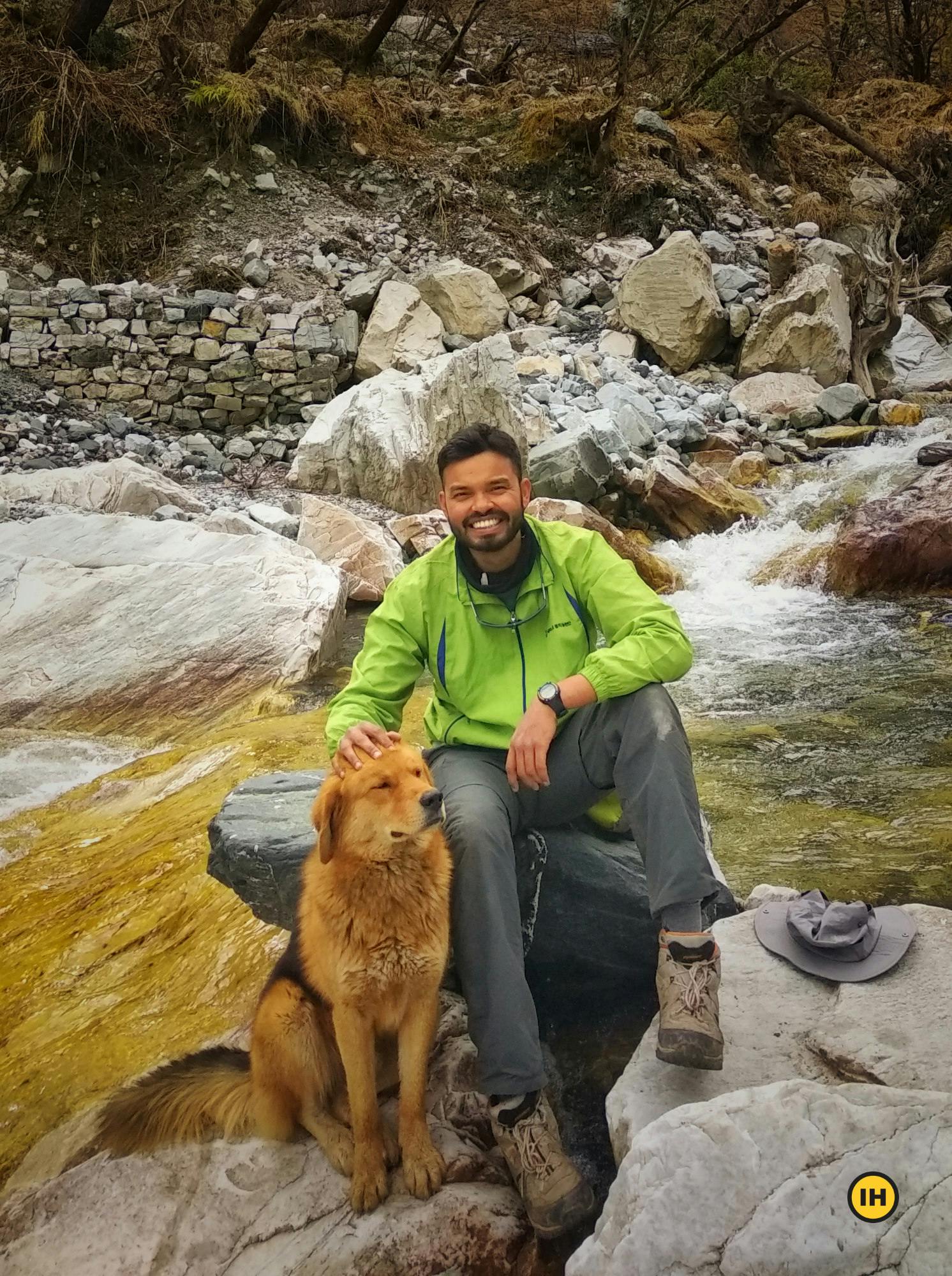 Life as a Trek Leader
Gourab joined as Assistant Trek Leader on the 1st of June, 2018. He trained as Assistant Trek
Leader for 45 days. Then as Probationary Trek Leader for five months. Since February 2019, he has been leading treks independently. He has led treks on the slopes of Sandakphu, Kashmir, Uttarakhand and Himachal Pradesh as well.
For trek leading, he says, mental strength is much more important than physical strength. "As a Trek Leader, I am responsible for my team of 21 people. I assure their safety right from the day they reach the basecamp to the day they return to the basecamp. In the mountains, a Trek Leader needs to have the mental strength to make quick decisions. If there is even an iota of confusion in your head, it could mean the difference between life and death," he says.
Lessons from trek leading
Being a Trek Leader has made him learn various things. "To start with, my medical knowledge has increased greatly, as that's a key part of trek leading. My knowledge about local culture in the Himalayan States has enhanced too," he says. "Trek leading has also improved my leadership skills and boosted my confidence. I can communicate with various people from different cultures and backgrounds."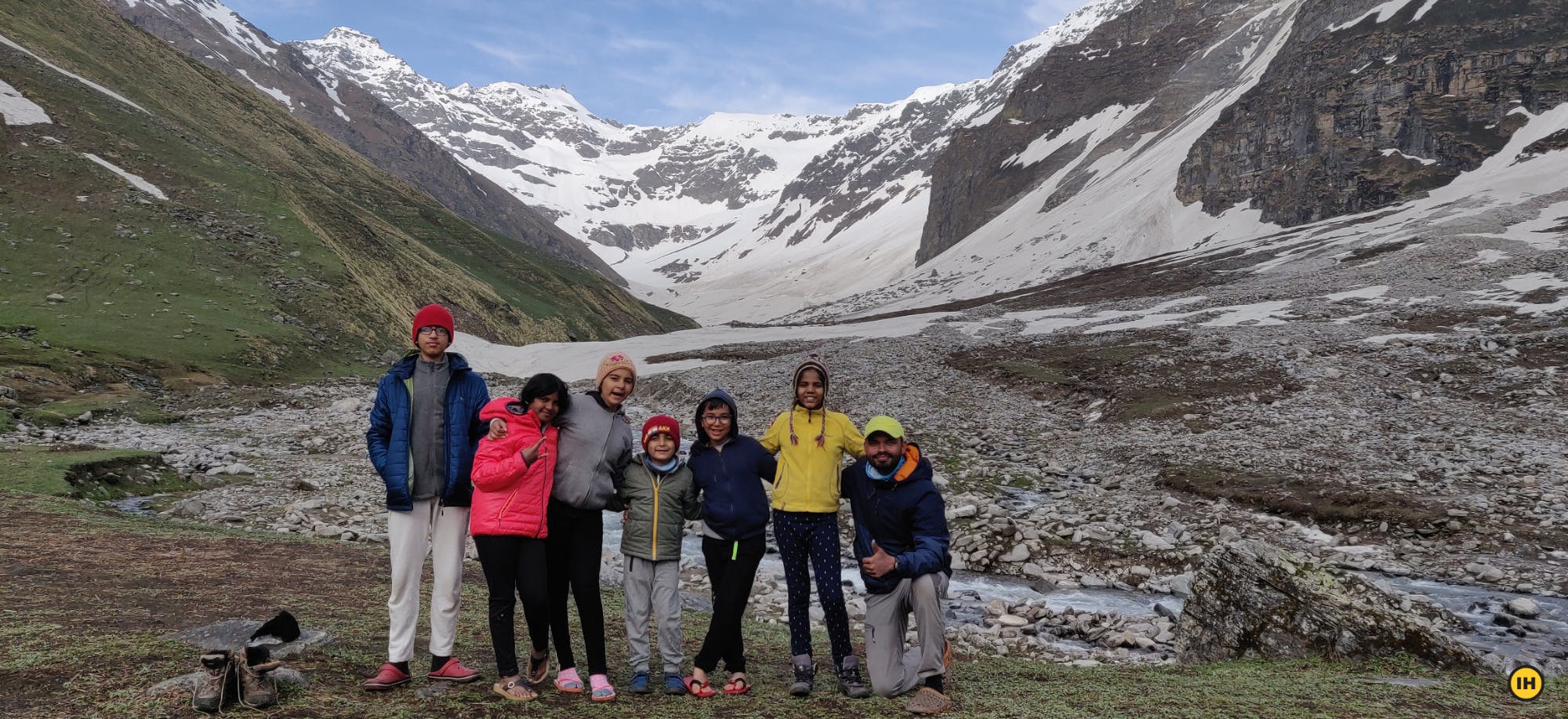 But it's not always easy
But it's not always about learnings. The job of a Trek Leader is extremely challenging at every step. "But it's surprising that you never get bored of addressing those challenges. You are learning something every time." he says.
He recalls an incident from a recent trek he led to Tarsar Marsar, Kashmir.
"One of the trekkers was having trouble at the first campsite. On the first day, she had a mild case of diarrhea. I gave her medicine for that she started trekking again. After a while, when I checked on her again, her Blood Pressure was lower than normal. I immediately arranged for a mule and decided to descend along with the girl and her father.
"We were going from the first campsite, Lidderwart, (9131 ft)  to the base camp Aru. I wrote a note to the doctors describing her symptoms. When I reached the base camp, people there told me that I should have sent the girl with a guide. But she was my responsibility, like the other 19 trekkers, who had by then reached the second campsite. I had to climb back up to take care of them."
He started ascending from basecamp Aru (7958 ft)  to the second camp, Shekwas, (11039ft) at 2 pm. It took him 6 hours to reach, trekking through 26 km. "It was exhausting. I had to drag myself to the bank of the river to drink water immediately. I think I drank around 2 litres of water that moment," he says. "It was challenging and next to impossible but I was required to take care of the rest of the group. I need to be there with trekkers to ensure their safety as well."
These kind of incidents are common as a Trek Leader.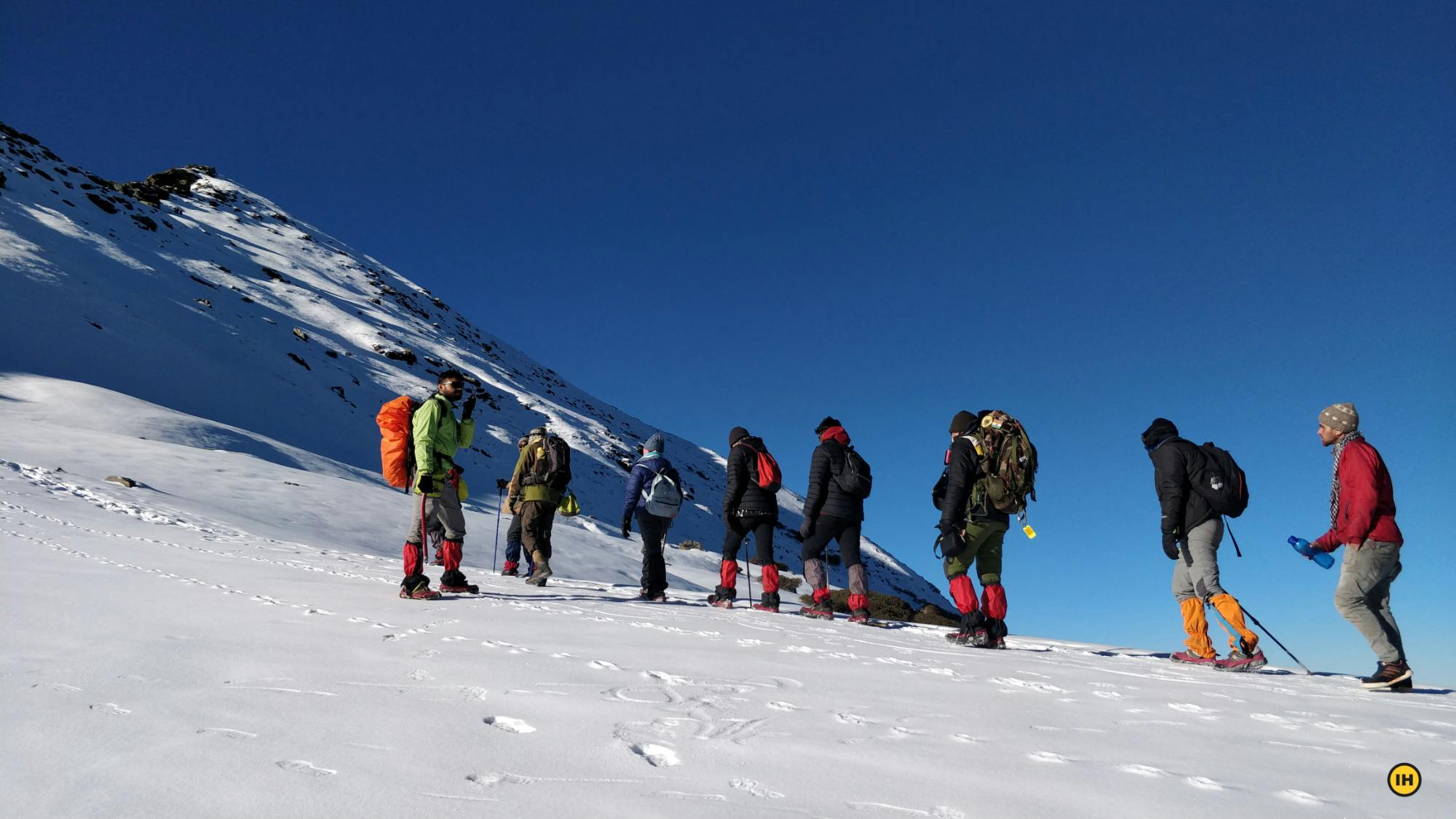 Family support is important for this line of work
Gourab's parents have been supportive and understanding of his desire to work in the outdoors.
"I have always been interested in helping people. Be it an accident in the vicinity, or some incident in the neighborhood. There have been days when I have spent nights in the hospital for people who are not related to me. I also went to Nepal post the 2015 earthquake to volunteer. My parents never questioned these decisions. They have always taught me to follow what gives me happiness," he says.
When he had to reveal to them about joining Indiahikes, he approached his sister who immediately encouraged him to go ahead, much to his surprise.
"She immediately went to my parents' house and showed them the Indiahikes website. They were worried initially, as it was a new thing to them. But once my sister explained the nature of the work, they were okay with it. Much credit goes to my sister for this!" he laughs.
Words of advice for aspiring Trek Leaders
"I suggest everyone who is not happy with what they are doing in life, to be honest with themselves. If you are lying to yourself then you will never chase where your happiness hides.
"We get habituated to our lies, and happiness becomes a myth.
"There are a lot of opportunities in the mountains if it's what you truly long for. We should always take our time to understand ourselves," advises Gourab.
The Journey ahead
Gourab wants to enjoy the wilderness at the moment. He has no plans of going back to his lawyer or School Principal days.
"My plan right now is to soak in the serenity of nature and get inspired in every possible way. I have not thought about what next, but I am sure about being in the outdoors. There are so many options to explore. I want to take it slow and steady. I might continue with trek leading for life or move over to something similar in the outdoors," he says.
Sign up for our much loved Weekly Mailer
We have terrific trekking tips, trek updates and trek talks to look forward to