Trek News Jun 18 To Jun 23: Clear Weather On All Treks
Share this story
Trek News Jun 18 To Jun 23: Clear Weather On All Treks
Category News
By Aditya Shankar
2018-06-20
The last week saw pleasant weather conditions on all treks. We call it the perfect time to trek in the Western Himalayas. Around the second and third week of June, the snow on higher altitude treks is just the right amount. At lower altitudes rainfall, combined with melting snow, turns the rivers voluminous. The valley turns into a riot of colours with wild flowers blooming all around. The clear views and a comfortable chill in the air refresh you from tiring city life.
That's exactly what happened in the week gone by. Before I share with you detailed updates of our currently running treks let me give you a rundown of what to find in this article.
1. Latest photos from our treks.
2. Announcing a new Instagram campaign – Trekkers of Indiahikes.
3. Astounding work by our Green Trails teams on the slopes and at our Bangalore office.
Latest Updates 20-06-2018 10:00:00
Hampta Pass – Occasional Rainfall and crystal clear views
This Himachal Pradesh trek is giving trekkers the time of their lives. With occasional bouts of rainfall, the entire valley turns beautifully green. Add to this the visual imagery of multi-coloured flowers, streams flowing by and mountains towering above. The Shea Goru campsite is one such masterpiece. Scroll down to see latest photos from this trek.
Although the weather has been favourable, trekkers are advised to carry ponchos and warm layers for the night.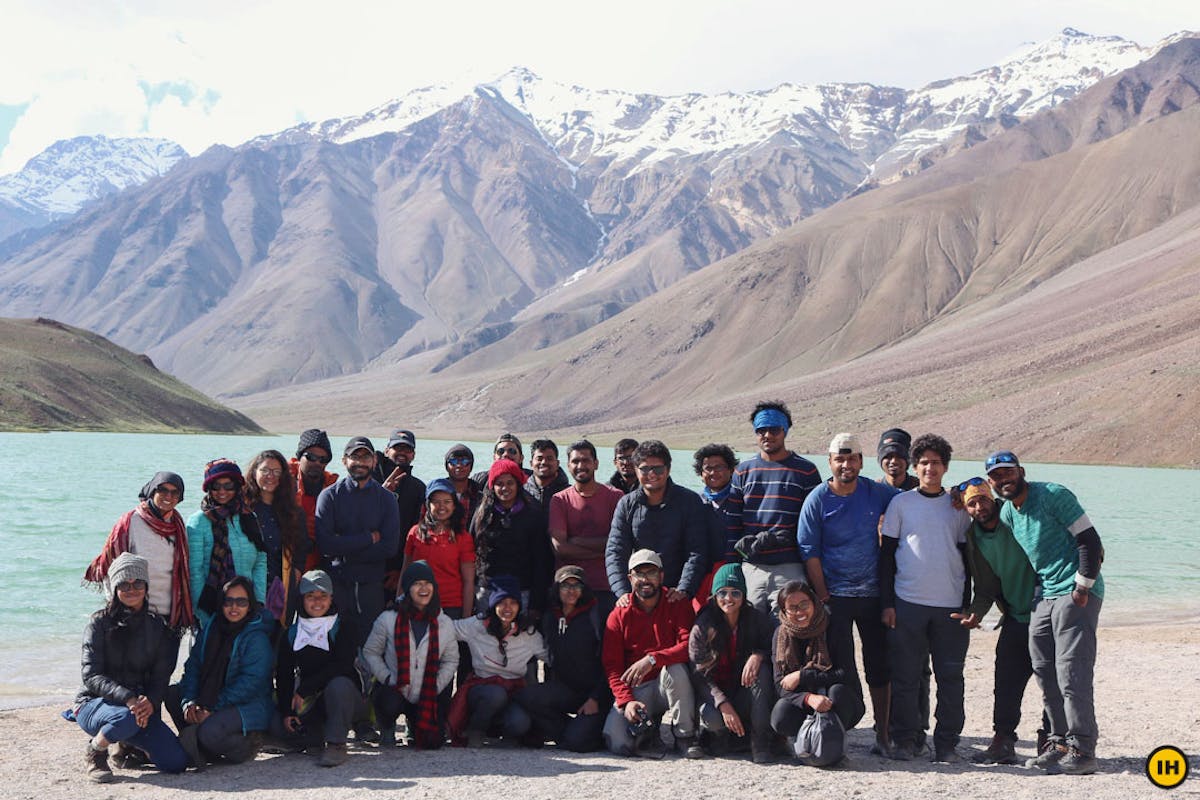 The Hampta Pass batch that came down last week were all smiles. They even went to Chandratal. Picture By: Vignesh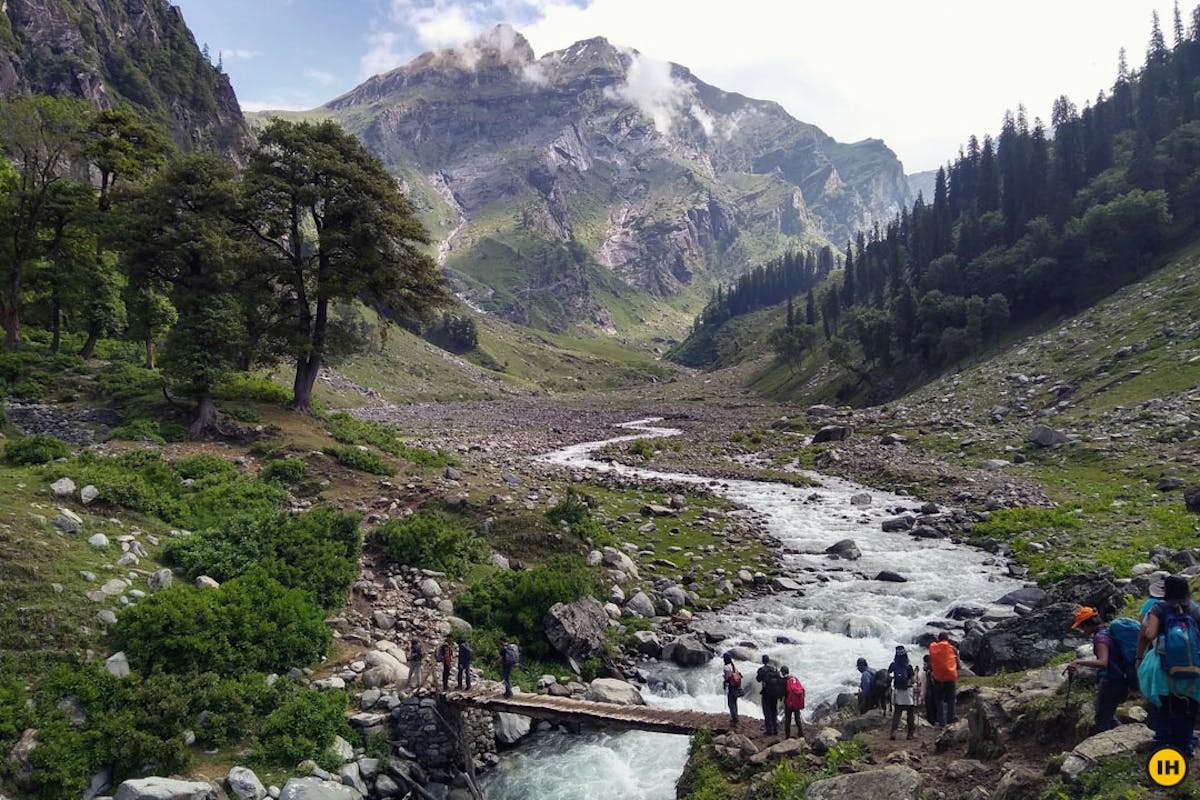 A picture postcard from the magnificent Hampta Pass Trek. Picture By: Vignesh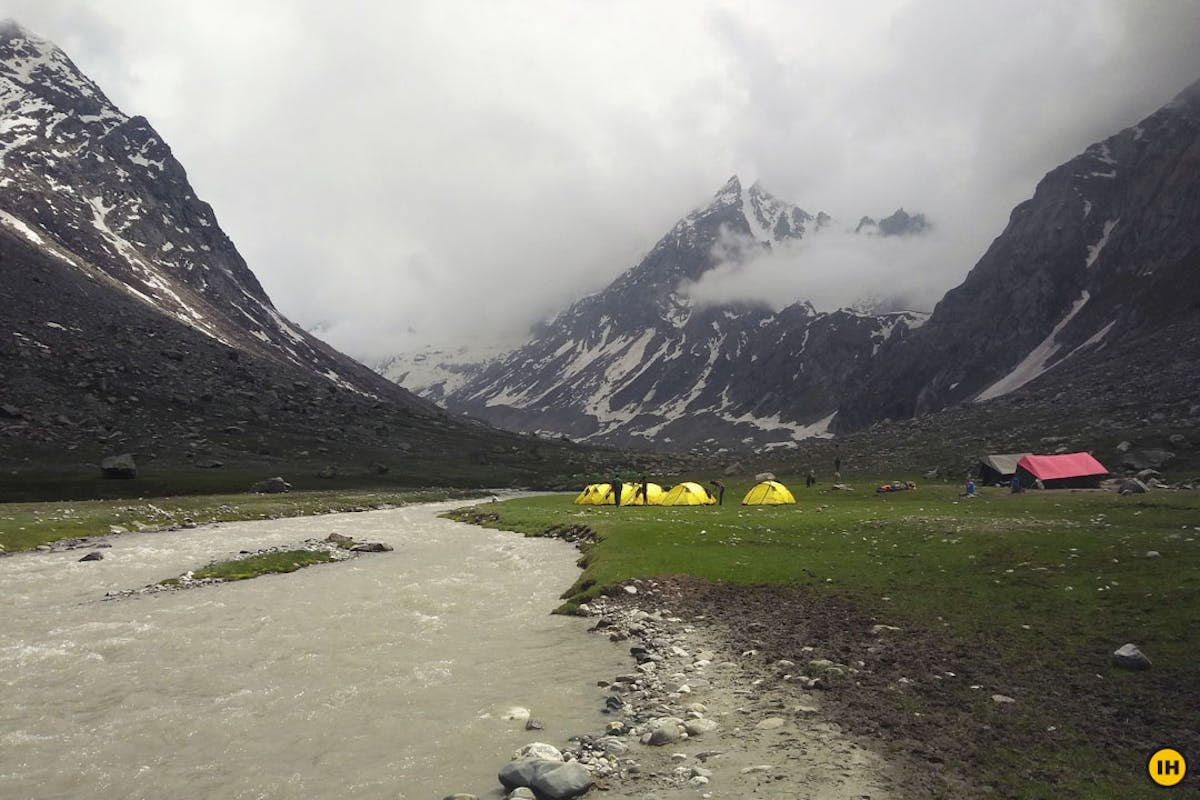 Mountains, streams, morning mist and therein lies your charming Shea Goru campsite on the Hampta Pass Trek. Picture By: Vignesh
Bhrigu Lake – Weather dips as trekkers witness hail and snow
Last week trekkers witnessed hailstones on this trek. The Bhrigu Lake trek, owing to its altitude and other geographical factors, still has a lot of snow cover intact.
The meadows on this trek are beautiful as ever. The lake itself is not frozen but the trails leading up to the lake have good snow. Trekkers heading to this trek can expect similar conditions for another week. Check out these latest photos sent to us by a trekker from last week.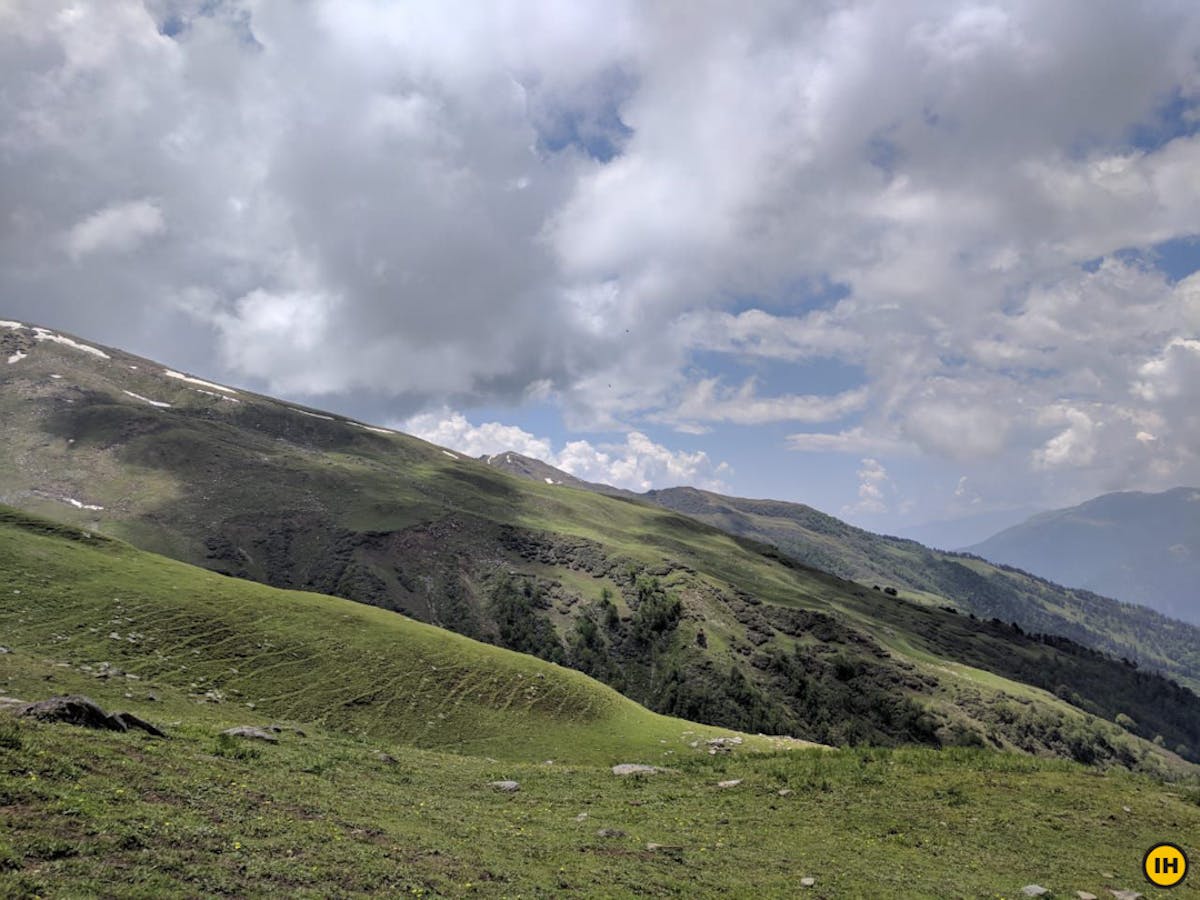 The undulating meadows on the Bhrigu Lake trek. Picture By: Namita Kaith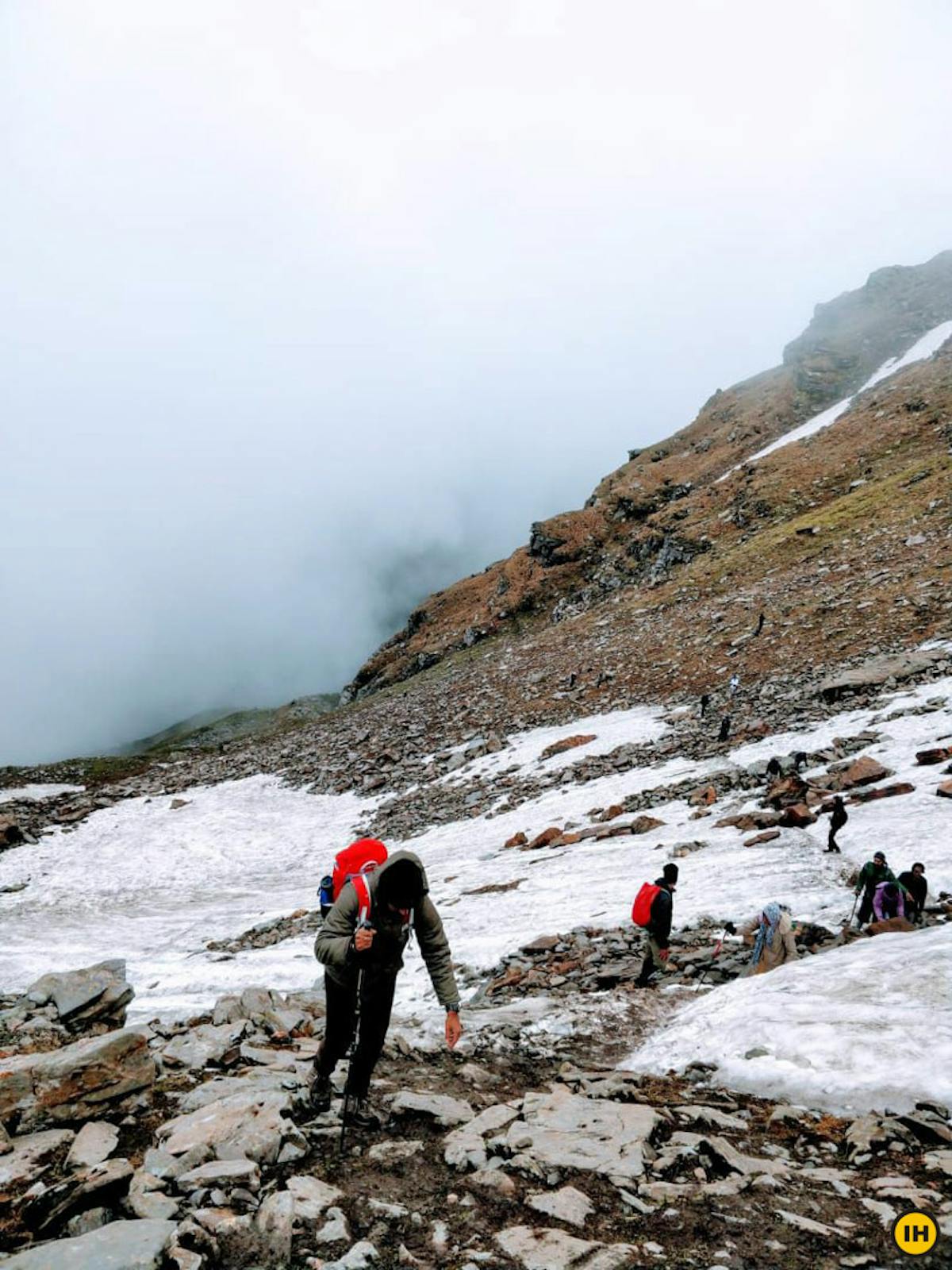 The final ascent to the lake, as trekkers make way through snowy sections. Picture By: Namita Kaith
Latest Updates 19-06-2018 13:00:00
Roopkund – All trekking groups reach Roopkund lake
The weather conditions at Roopkund are at their very best. The views are clearer than ever and all groups reached the lake successfully. Meanwhile the Green Trails work at Lohajung – the base camp of the trek is on full swing. Last week we revamped the GT Station and segregated tons of waste before sending them to landfills.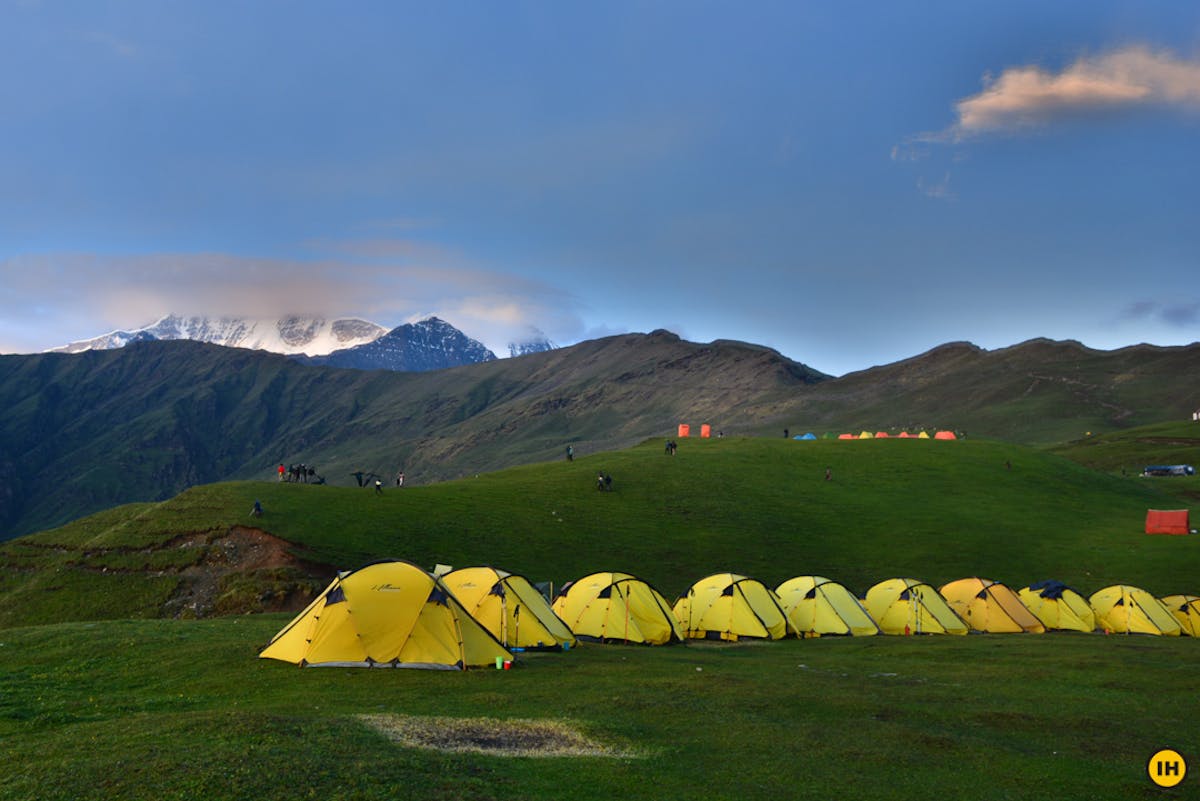 A calm, serene evening at the Bedni campsite on Roopkund trek. Picture By: Trek Leader Avijit
Rupin Pass – Slight rainfall and snow on some days
We told you last week how Rupin Pass has turned a shade greener with the onset of Summer. The weather conditions are still the same. There have been few cases of rainfall but that is totally normal at a high-altitude trek. Trekkers are making their way across gurgling waterfalls and colourful flowers of the season. At higher reaches around the Rupin pass and gully, the snow is still intact.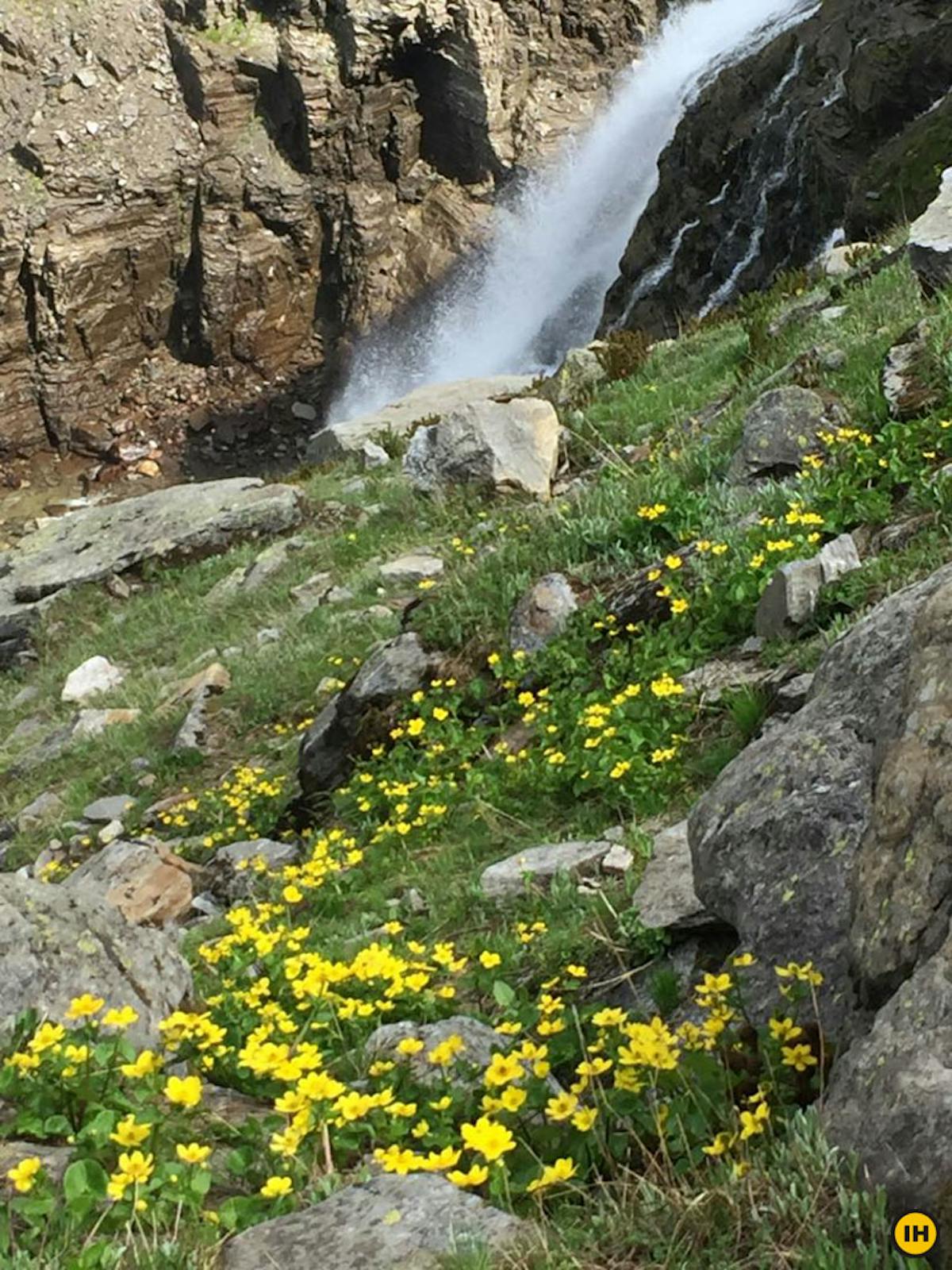 The greener side of the Rupin Pass trek. Picture By: Pavan Kumar
Latest Updates 18-06-2018 13:00:00
Dayara Bugyal – The evergreen trek of Uttarakhand
There's a reason why we suggest this trek to all trekkers. The views on this trek are beyond comparison. First-time trekkers heading to this trek get hugely rewarded since this is not a tough trek. The weather conditions at this trek have been stable all throughout the season. With the end of June we will say goodbye to this trek and return again post the monsoons.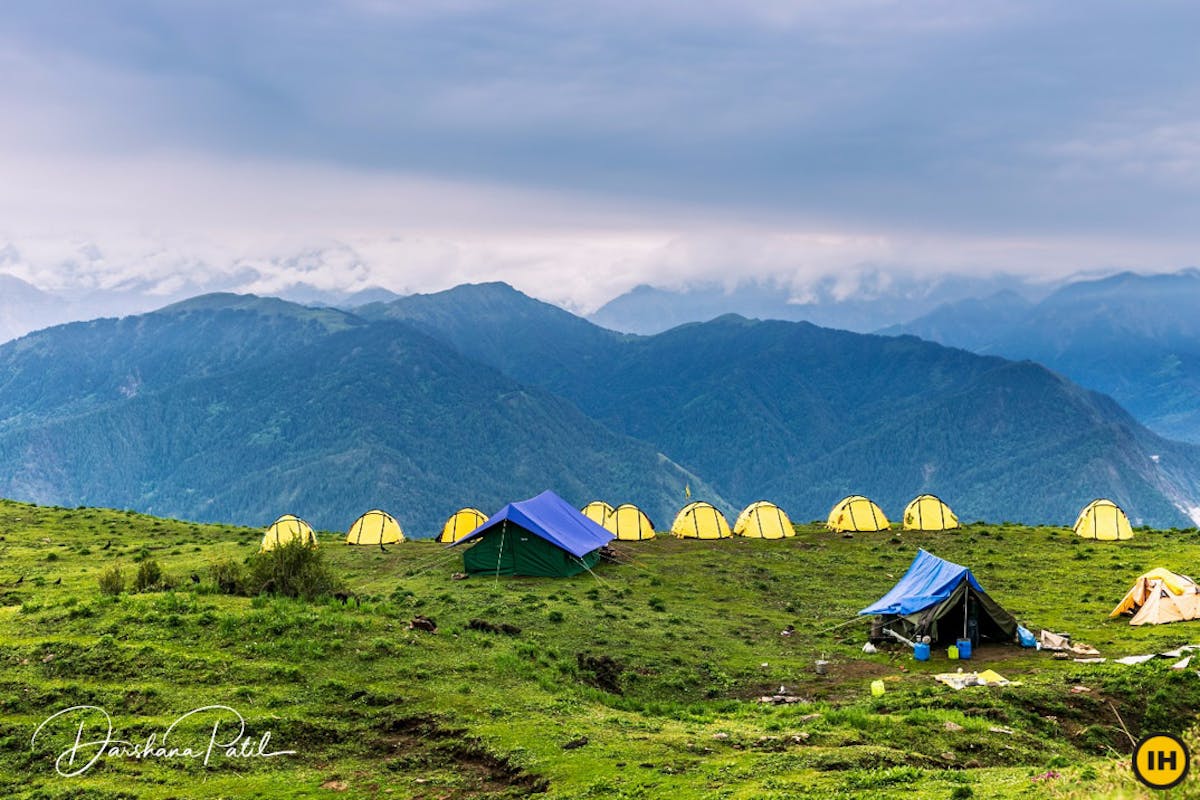 The Dayara Bugyal campsite. Picture By: Darshana Paul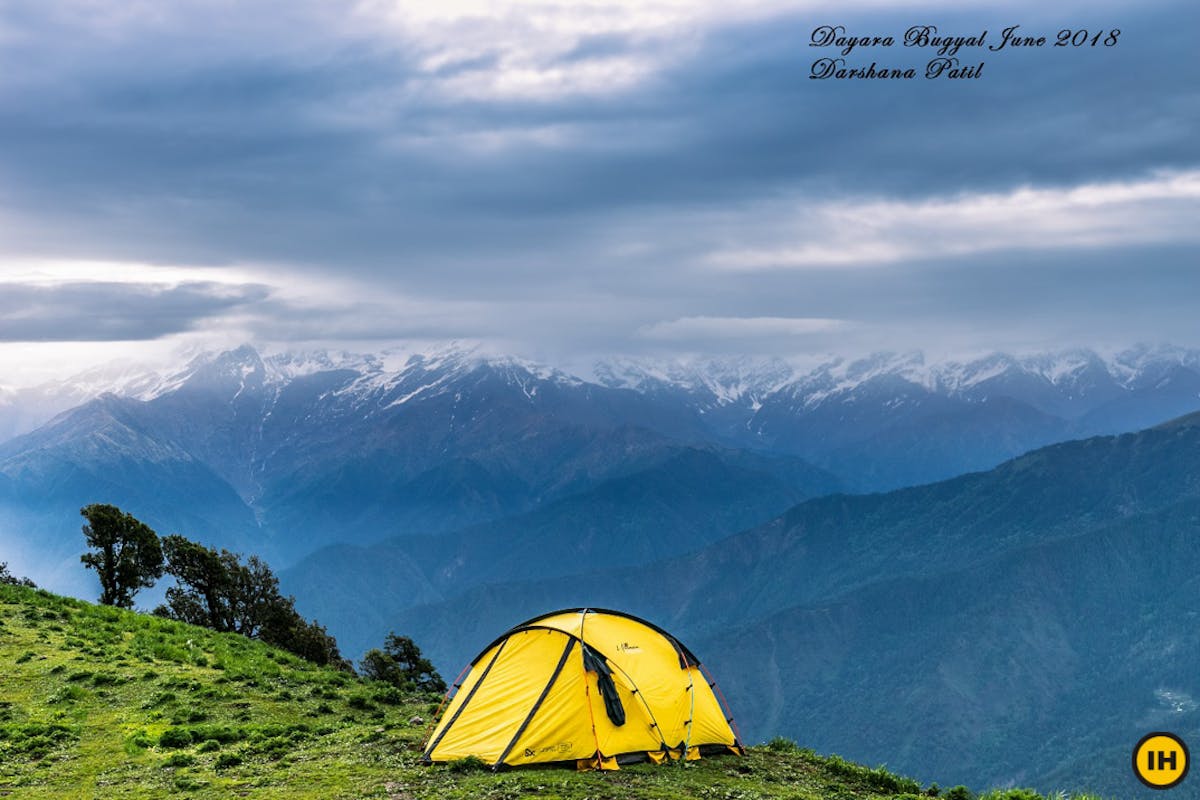 Another view of the campsite. Picture By: Darshana Paul
2. Green Trails work at our Bangalore office:
The Green Trails team has been doing exemplary work not just in the mountains but also in our office at Bangalore helping us all manage our waste. I will let you witness this through these pictures from our session yesterday.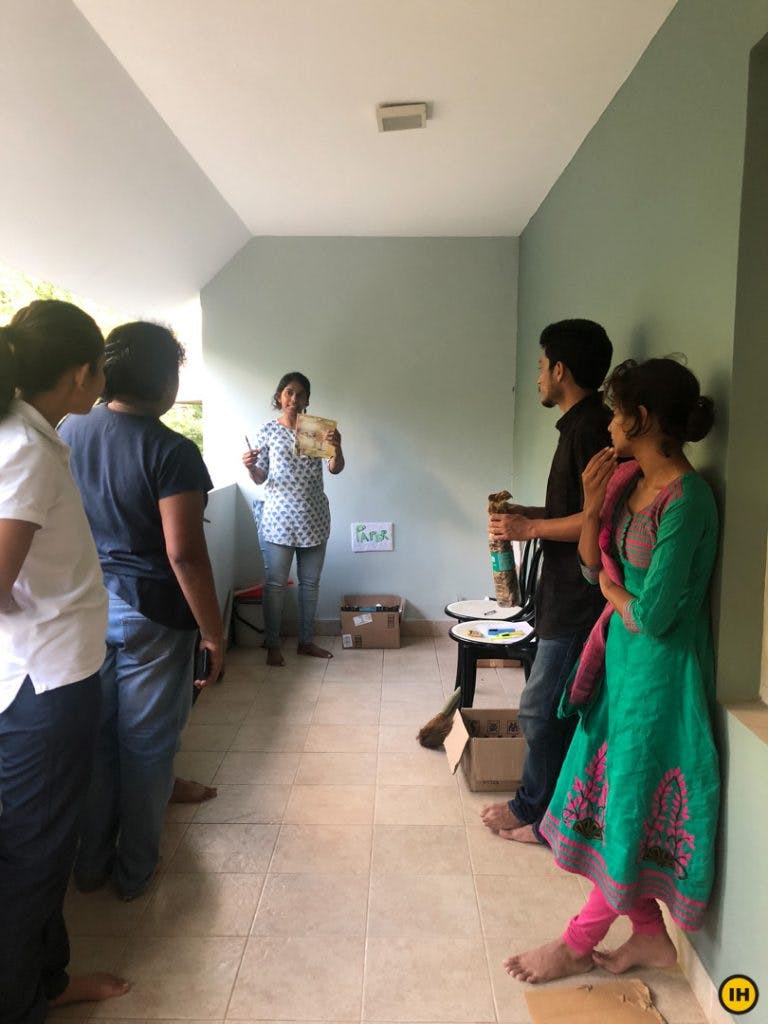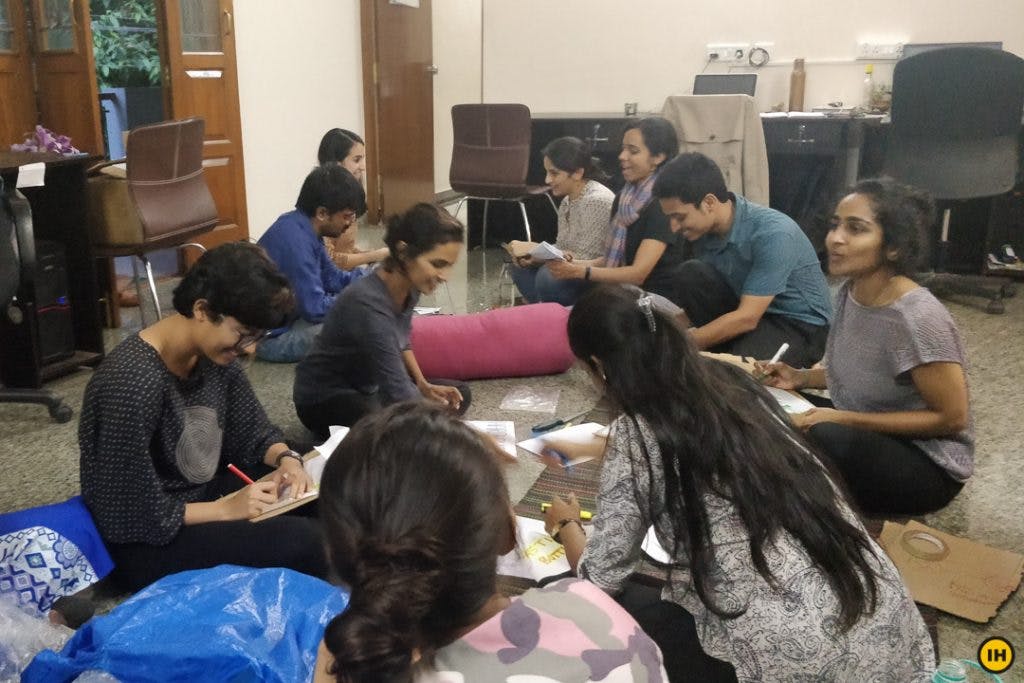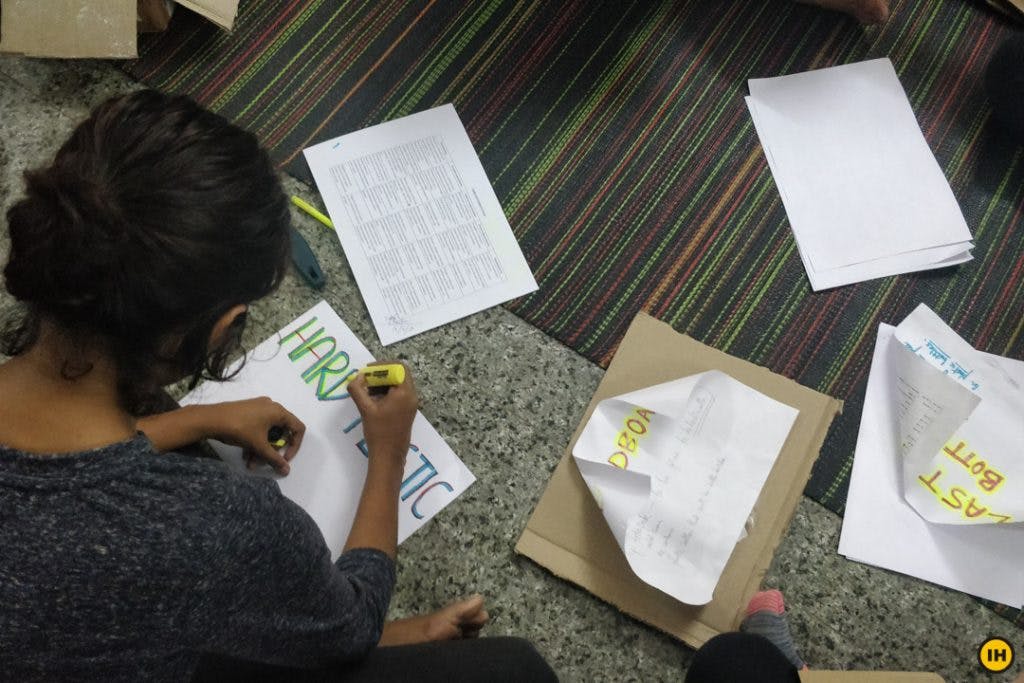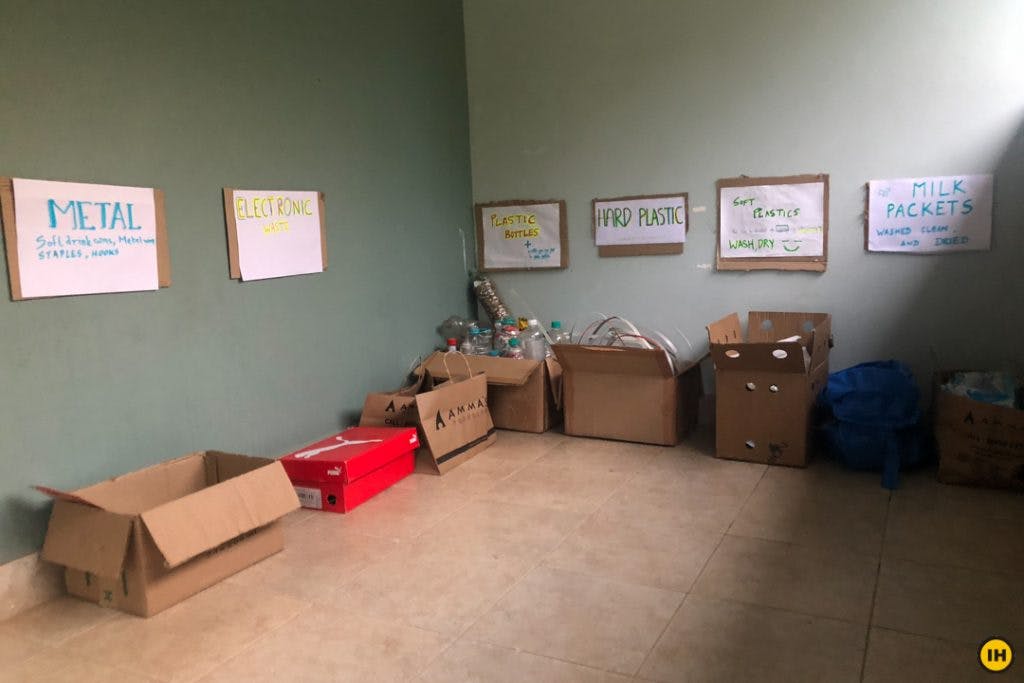 That's all from us this week. For any specific trek related update, drop a comment below and we will get in touch with you.
What you should do now
1. If you want to work with us: Head over to our careers page. We have lots of positions open. So the sooner you apply, the better.
2. If you ended up here by chance and were actually looking for treks to do: Then head over to our upcoming treks page. You'll find all our Himalayan treks there.
3. If you want to see the 13 best treks of India: Then get our free guide book here.
Sign up for our much loved Weekly Mailer
We have terrific trekking tips, trek updates and trek talks to look forward to