Trek News Jun 4 To Jun 9: Trekkers See A Greener Side Of The Himalayas
Share this story
Trek News Jun 4 To Jun 9: Trekkers See A Greener Side Of The Himalayas
Category News
By Aditya Shankar
2018-06-05
The starting of June has always been special for trekkers. And why not? This is the best month to see the greener side of the mountains. It's when flowers begin to sprout from underneath a frosty layer of snow. It's a great mix of greenery and snow! And that's exactly what our trekkers have been seeing.
Here are a few trek-wise updates. Further down, you'll also find some more news about what's been up in the mountains!
Roopkund Trek
Pleasant weather and clear skies
On the Roopkund trek, the weather has been pleasant for most of this last week. Most days have been warm but the periodic rainfall during the evenings prevents the temperatures rise. Last week we had reported smog on the trails due to forest fires in the region. As per latest reports, we're happy to inform that all of it is now gone.
Here's a picture that was shot at 2 am on June 3rd. It was taken just before the team started their climb to Roopkund.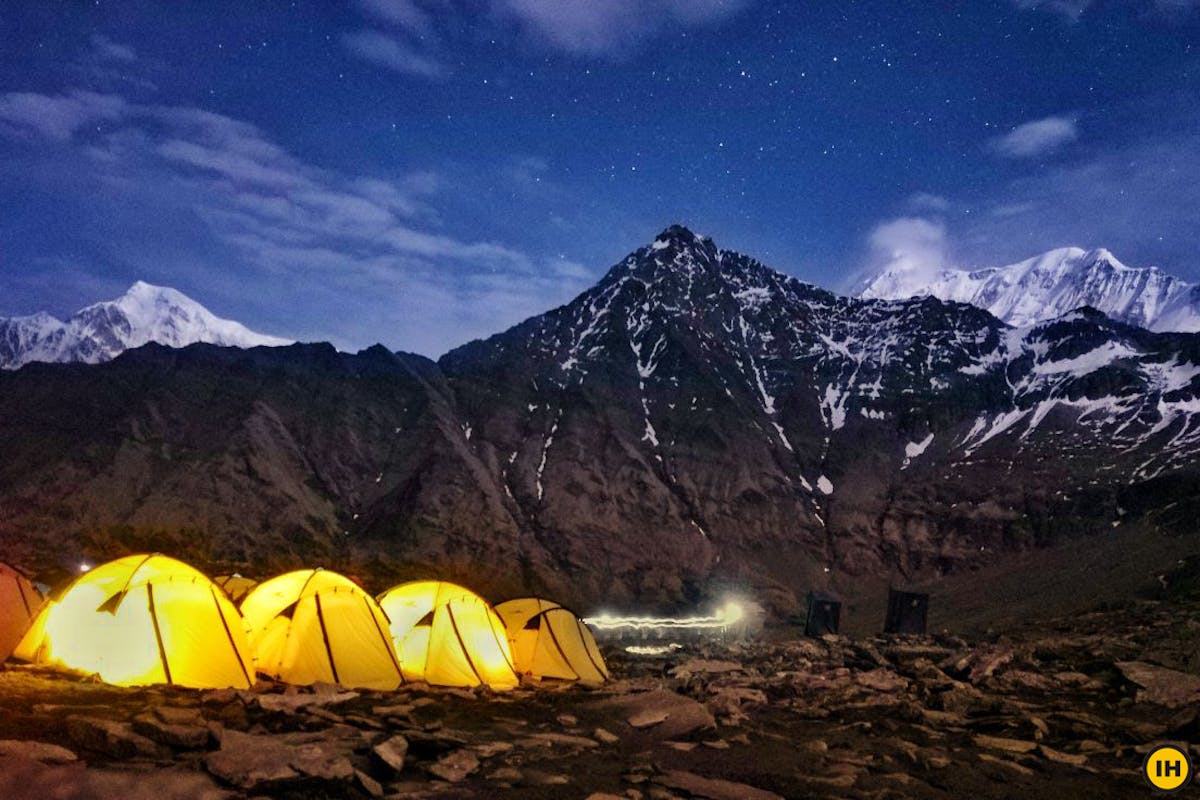 Early morning shot of the Bhagwabasa campsite. Picture by Trek Leader Braham
Rupin Pass
Snow cover reduces as trekkers see the green side of Rupin Pass
For many of us, Rupin Pass is an absolute favourite trek. This trek showcases best of both the worlds – snowfall and lush greenery, now in the second week of June. The snow cover reduces at lower altitude and trekkers experience the greener side of Rupin Pass. Whether it is camping beside a river at Dhaula or camping on the green grasses at Dhanderas Thach, this trek surprises you at every turn. Here's a picture of the lower waterfall campsite (Dhanderas Thach).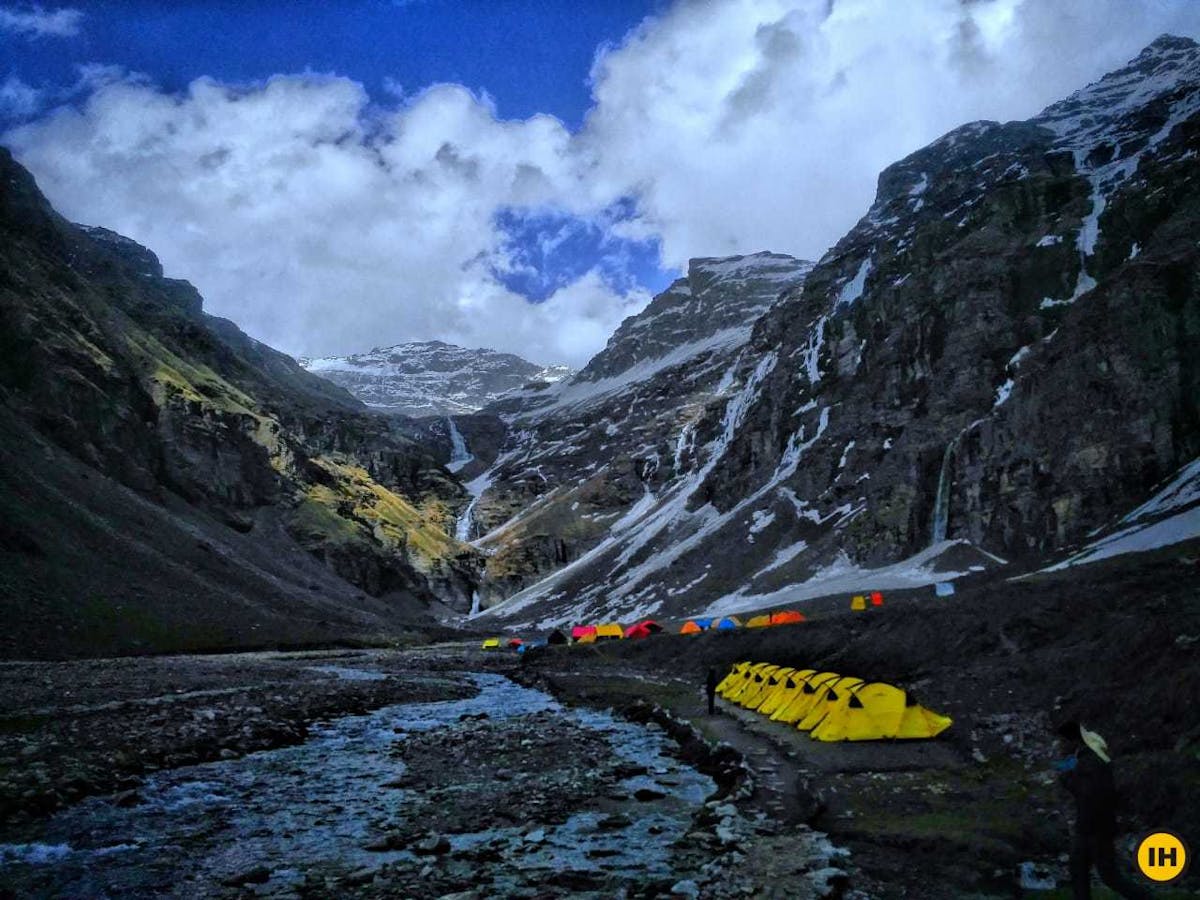 Dhandheras Thach (Lower Waterfall) glowing in the early morning hours. Picture by: Trek Leader Satej
Buran Ghati Trek
Fresh season start to a grand trek
The Buran Ghati trek, one of our personal favourites, opened for the season last Friday, June 1st. This is one of our most adventurous treks, thanks to an ice wall at 15,000 ft, where you have to rappel down.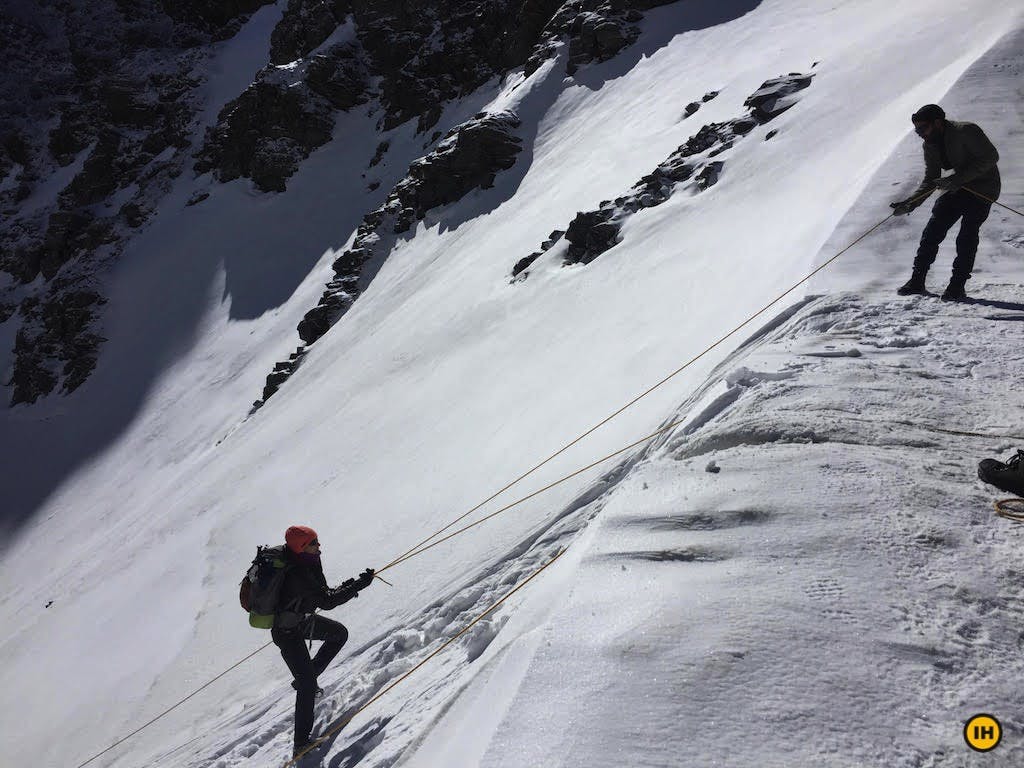 There are not many treks that let you have this thrill. And that's just the start. This section is followed by 3 snow slides too! But that's not the only reason why we love this trek.
We also love this trek because of its campsites on the beautiful meadows of Dayara and Litham, green manicured farms near Diude, and the alpine Chandranahan lake with its turquoise water.
Last week, the head of our Trek Coordinators' Team, Vishnu Benne, set out for this trek. As per latest information from him, the trek has pleasant weather. He called us from Litham today (June 5). The team visited Chandranahan Lake this morning and all of them were mind-blown!
So all is well on the Buran Ghati trek.
He has also been sending us some beautiful pictures from his trek so far. Take a look at them below: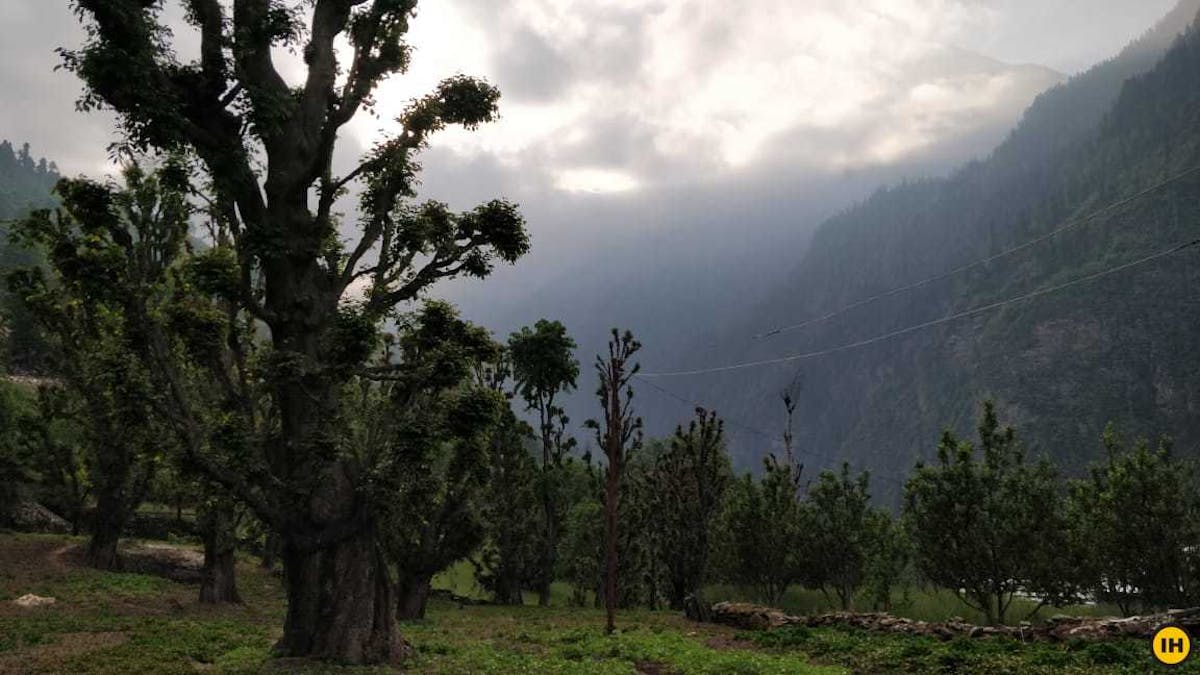 Views on the way to Janglik from Shimla. Picture by Vishnu Benne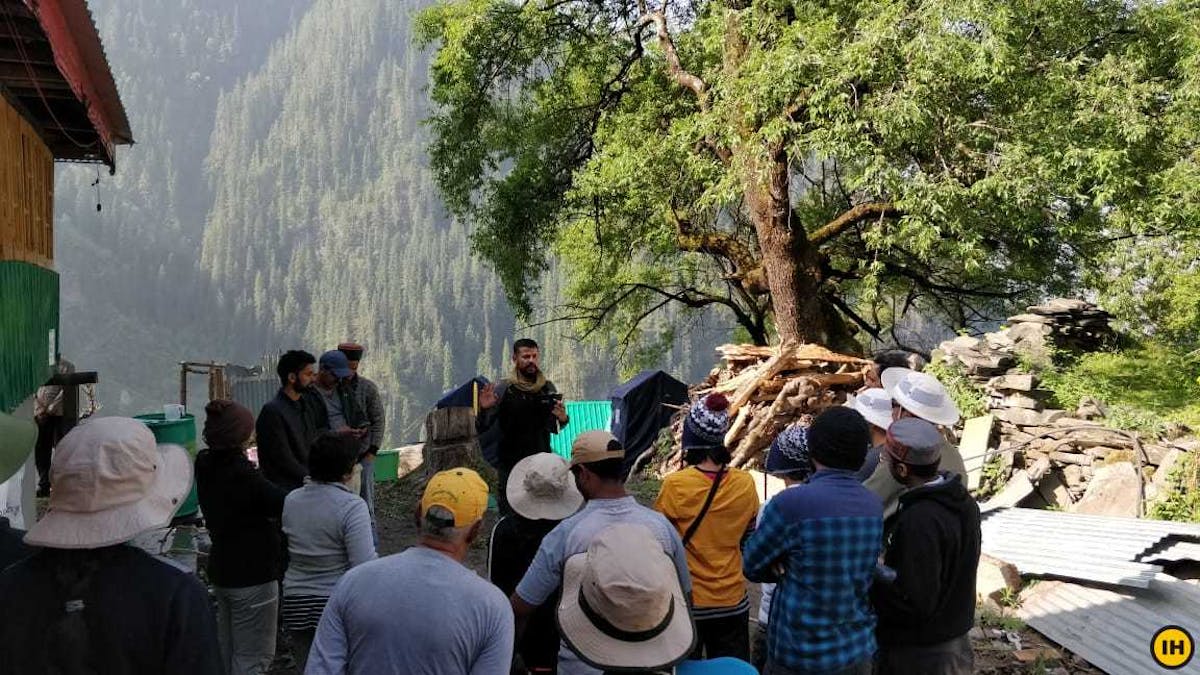 Trek Leader Devang briefs trekkers on Day 1 of the trek. Picture by Vishnu Benne
Bhrigu Lake and Hampta Pass
Gearing up for Monsoon treks
We're also starting 2 other treks in Himachal Pradesh – Bhrigu Lake and Hampta Pass – later this week (9th of June). Both treks have splendid meadows and turn lush green in this season (June, July, and August) as the snow starts to melt off in late June. Before that there's a high probability of finding snow on both these treks.
Even as we speak, our on-slope operations team is busy setting up camps and managing ration for the treks. I will speak in much detail about these treks next week. Till then check out few pictures from these treks: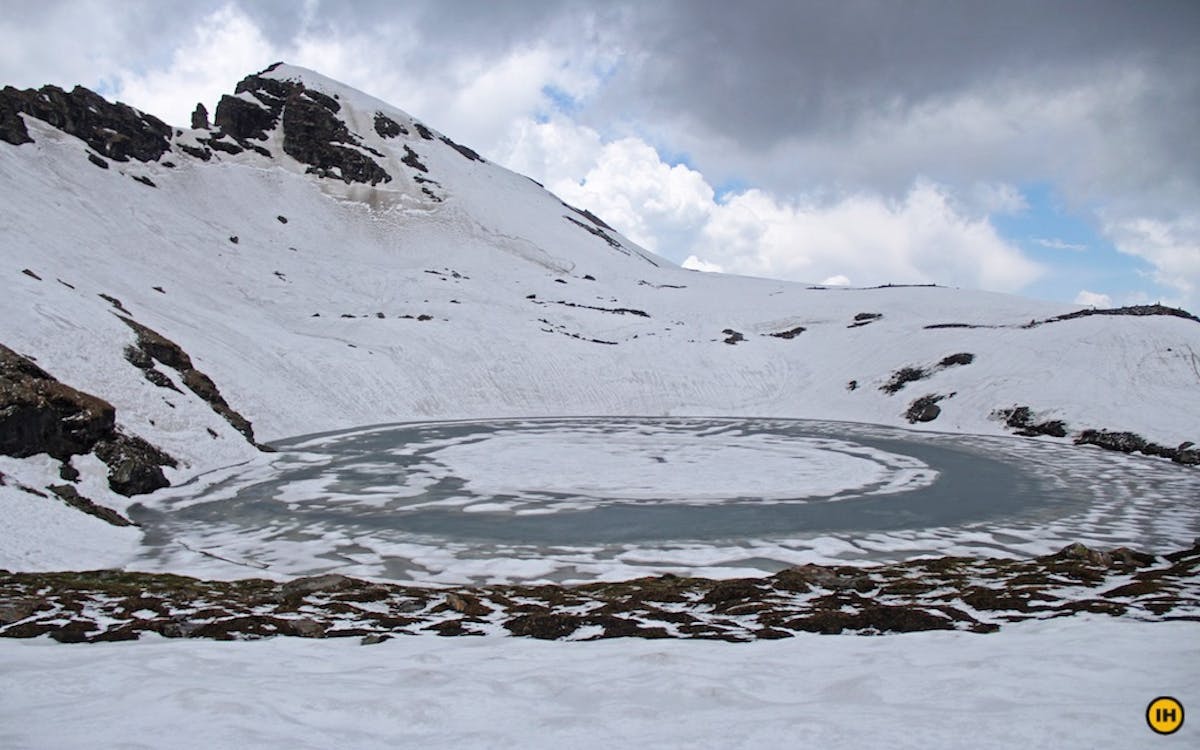 The Bhrigu Lake changes colours, shape and size every week. One week it's frozen and the next it's blue with grass around it. Picture by Zafar Anis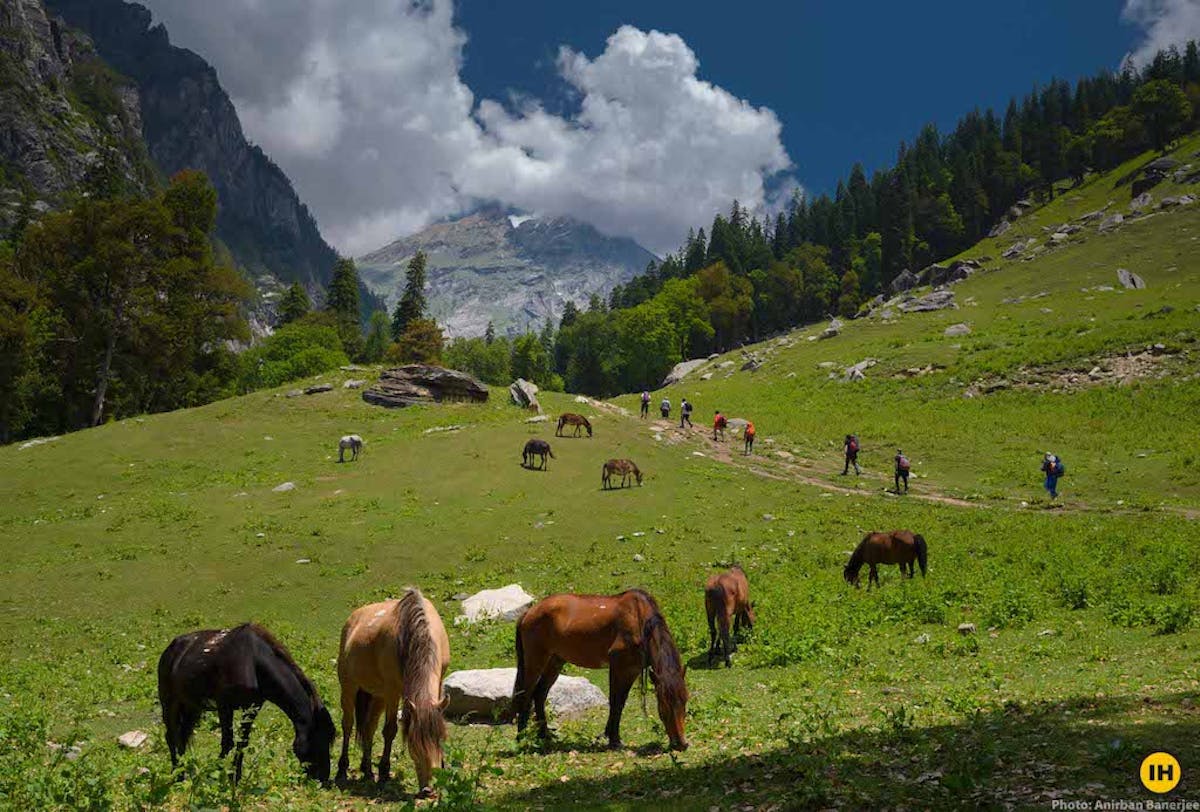 Wild horses graze in the Jwara meadows on the Hampta Pass trek
Kedartal & Gaumukh Tapovan Trek
Curtains fall on both the Gangotri region treks
A lot happened in this season on both the treks. On Kedartal trek, our trekkers were caught in an unprecedented avalanche in early May and had to be rescued. While on the Gaumukh Tapovan trek, most trekkers couldn't reach Tapovan due to cracks in the Gangotri glacier and the overflowing Bhagirathi river.
We have taken our lessons from both these occurrences. Throughout this process, we have made our systems more robust, our response time lower and passed information to trekkers swiftly without any delays. I'm proud to say that our processes have averted risks and kept the trekkers safe.
For example, on the Gaumukh Tapovan trek, we took a call to not risk lives by going to Tapovan and provided an alternate option of going to Dayara Bugyal trek along with the trek to Gaumukh.
At Kedartal we led from the front and called off the trek (based on IMD's forecast) when the situation became dire. In both cases, we offered a full refund to all our trekkers. We ran the last batch of the season once we received a go ahead from the Forest Department that they trails were all clear.
As we close the season for both these treks, I am leaving you with some beautiful photos from the last batch of the Kedartal trek. We will return to both of these treks post monsoons in September when the rains reduce.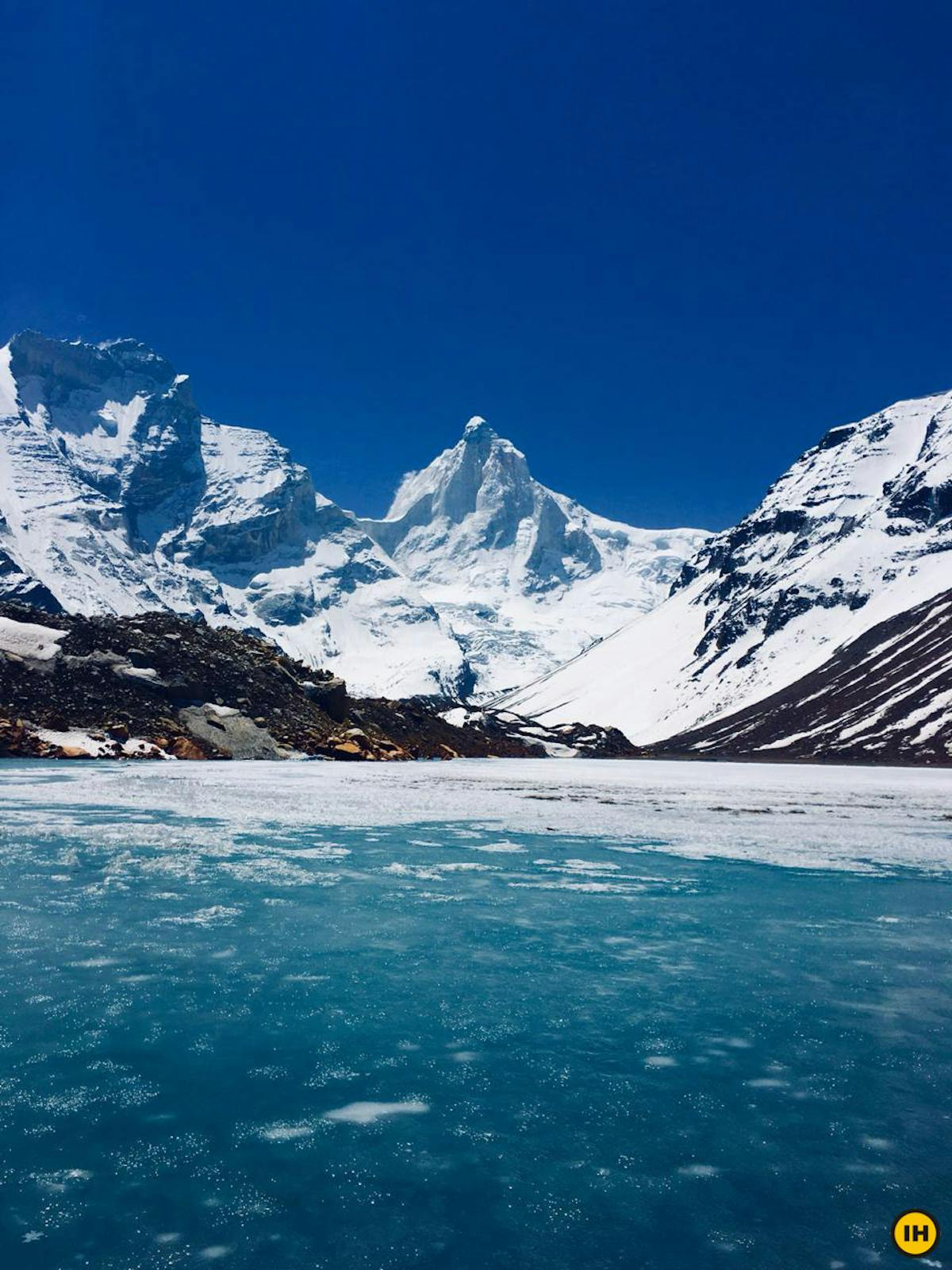 Mt Thalaysagar stands tall above the frozen Kedartal. Picture by Royston Sequeria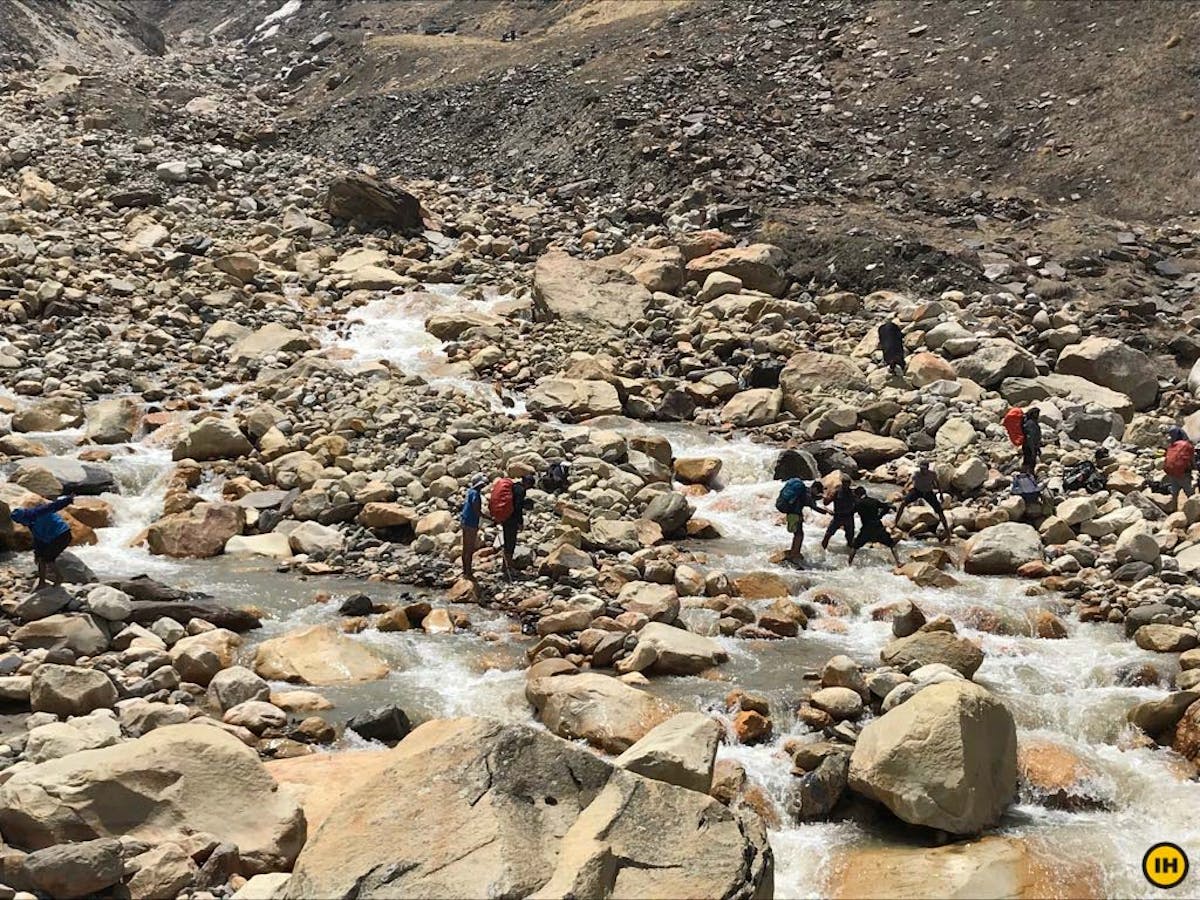 Trekkers negotiate a tricky river crossing on the way to Kedar Kharak. Picture by Frederick DSouza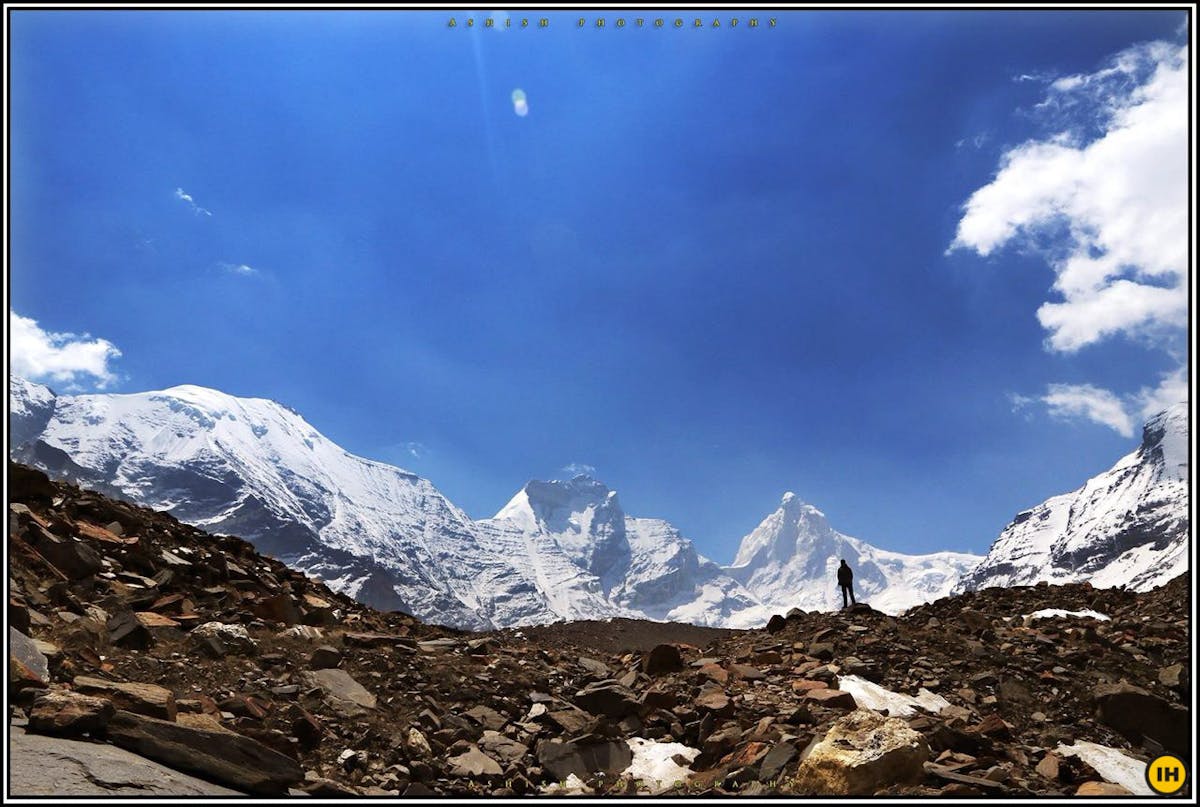 The rugged trail to Kedartal. Picture by Ashish Bhatt
Kashmir Great Lakes and Tarsar Marsar
Green light for treks in Jammu & Kashmir
Some good news for all trekkers heading towards the Kashmir valley for treks. We are running both the treks – Kashmir Great Lakes and Tarsar Marsar for the season starting in July.
First, let's talk about the situation in Jammu and Kashmir. The past few months have been tumultuous with locals and police clashing against each other in parts of Kashmir. On one side we have the unparalleled beauty of these treks and on the other side, there are safety concerns.
After thorough discussions with all the stakeholders involved – the forest department, the locals, and the ministry of tourism we have decided to run these treks. We have been assured a safe passage for all our trekkers. In fact, tourism is one of Jammu and Kashmir's leading employment and revenue generators.
Having said that we are keeping a close eye on recent happenings in the state. If there's even a slight hint of a safety issue we might call off the treks 7 days in advance. Keep a close tab on the Indiahikes website and stay in touch with your trek coordinators to get latest updates.
In Other News:
1. Green Trails gets featured in "The Better India"
Everyday we segregate hundreds of kilos of waste brought down from the mountains and upcycle them to beautiful furniture, pillows, and baskets. All of this requires helping hands. We need volunteers who can selflessly engage in waste management. And that's why when "The Better India" featured us we couldn't be any happier. This will help us spread the message to the right people.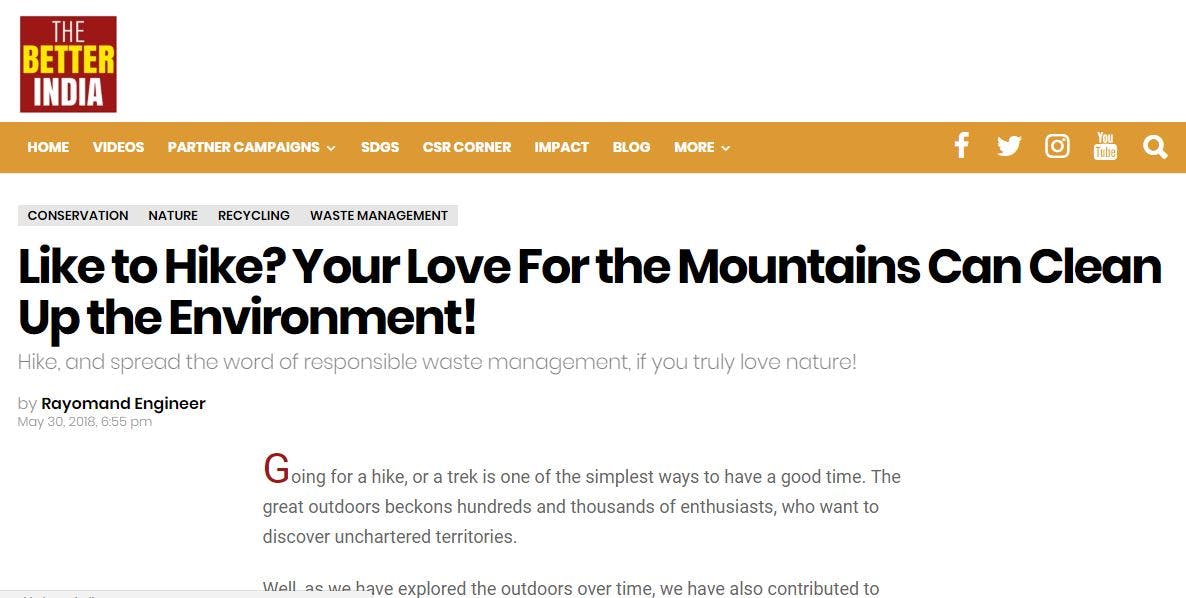 2. Our trek leader Imroz ups his fitness game
At Indiahikes we have always stressed on fitness. Fitness not just for our trekkers but also for our employees. Our Trek Leaders lead from the front when it comes to setting fitness standards. Below you can see a video that our Trek Leader Imroz sent us last week. Along with other trek leaders and mountain staff, they engaged in an hour-long intensive training programme. Most of these exercises are army grade and not at all easy as they make it look like.
Here's our Trek Leader @i.am.roz and team taking fitness to a whole new level at #RupinPass.
A post shared by Indiahikes (@indiahikes) on Jun 3, 2018 at 10:02pm PDT
3. Setting up a Green Trails station at Lohajung
Our Green Trails team in Lohajung have always impressed us with their work. Last week they set up a Green Trails station where all their impressive work could be collected and put up on exhibition.
Furthermore, this also serves as a place for all our segregation and upcycling activities for the teams. If you like their work give them a shout-out in the comments section below.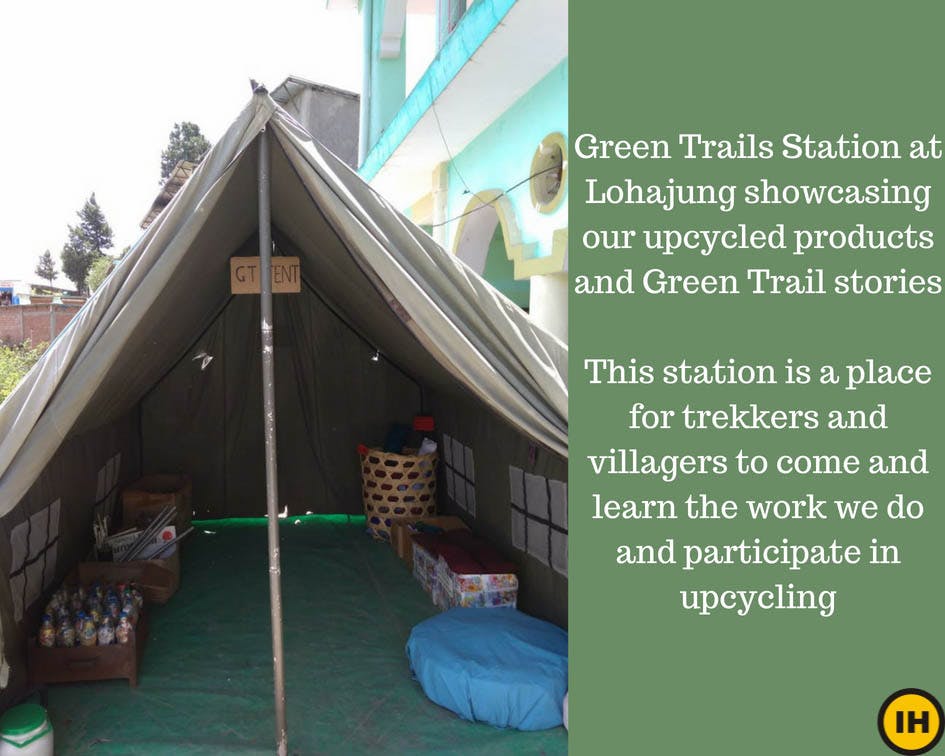 And that's all from the mountains this week. Drop in a comment below for all your queries and we will get in touch with you.
What you should do now
1. If you want to work with us: Head over to our careers page. We have lots of positions open. So the sooner you apply, the better.
2. If you ended up here by chance and were actually looking for treks to do: Then head over to our upcoming treks page. You'll find all our Himalayan treks there.
3. If you want to see the 13 best treks of India: Then get our free guide book here.
Sign up for our much loved Weekly Mailer
We have terrific trekking tips, trek updates and trek talks to look forward to