Gearing up for your winter trek? Here are some tips and updates
Share this story
Gearing up for your winter trek? Here are some tips and updates
Category News
By Seersha Nambiar
2016-11-03
Winter is approaching and everyone wants to know what special preparation is required to face winter in the Himalayas. Here Swathi explains what exactly you need to carry to stay warm and cozy on your winter trek.
IIM Mountain Challenge
Our teams have just returned from the Mountain Challenge of 2016 with IIM Indore. It has been the ten busiest days of their lives, what with hosting 360 students from IIM Indore on four different slopes!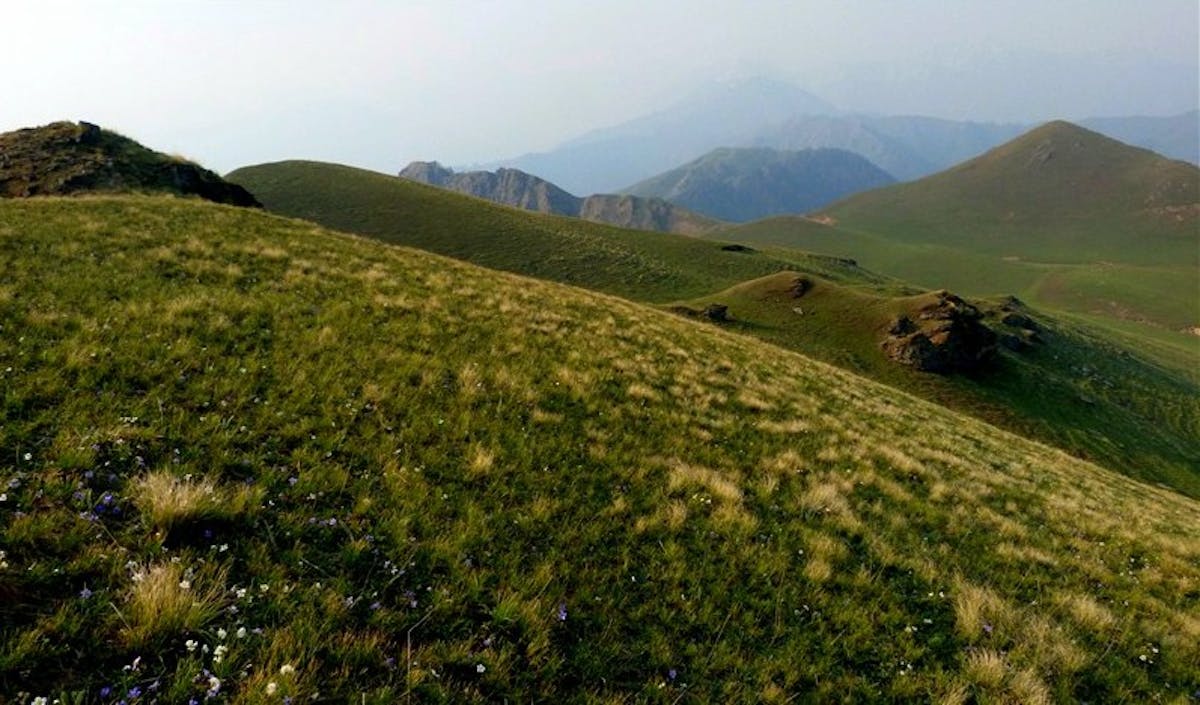 Grasslands of Dayara Bugyal. They turn a delightful gold during sunset!
Not only did the students trek, they participated in activities that taught them real life management skills. They learnt to survive in the wild with limited resources – they learnt to build a fire from deadwood without using any form of fuel and more importantly, they learnt about the problems of the mountains and came up with ways to solve them.
We were pleasantly surprised with the extremely innovative ideas we heard being bounced around. These IIM students are surely the cream of the crop!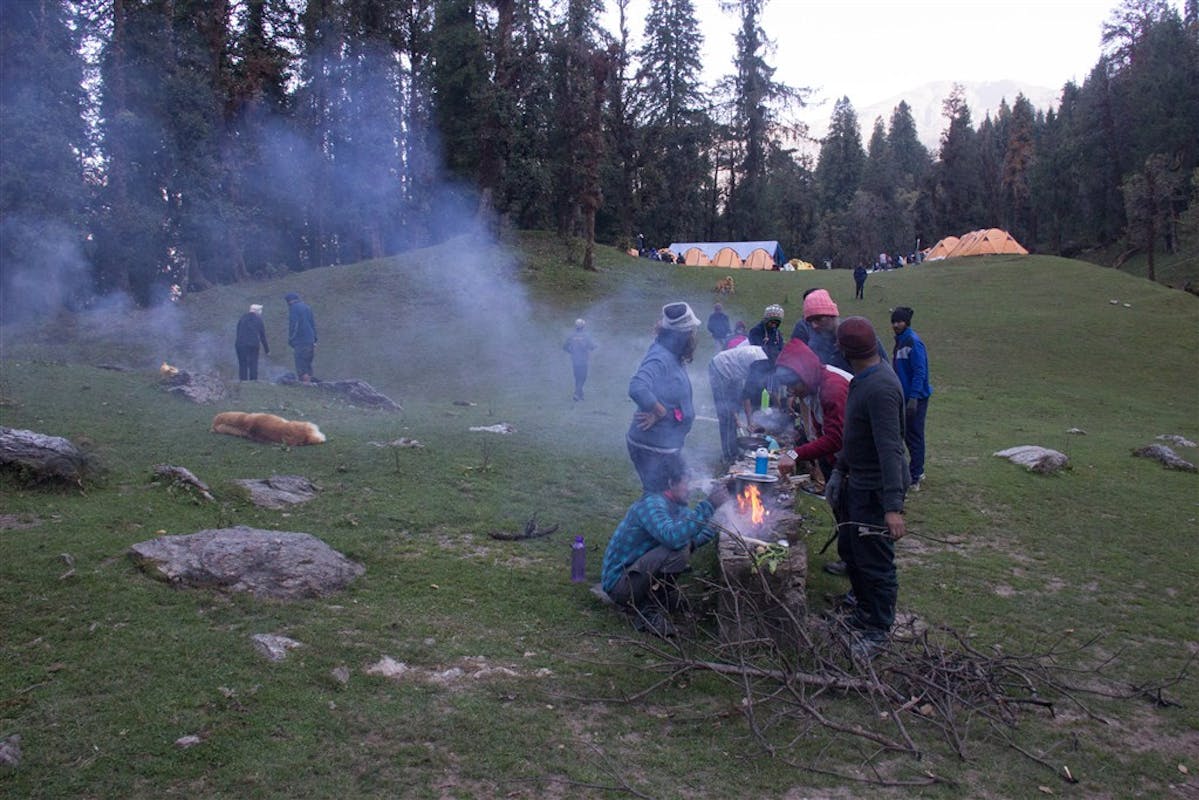 IIM students attempting to cook with minimal resources
It's not easy to come out of an urban setting and be exposed to such wilderness, and perform well. The students did a fantastic job! Eight of the winning teams won vouchers worth one lakh each!
We would like to extend a HUGE thank you to all the volunteers who participated in the event. It was lovely to have you all as part of the Indiahikes team.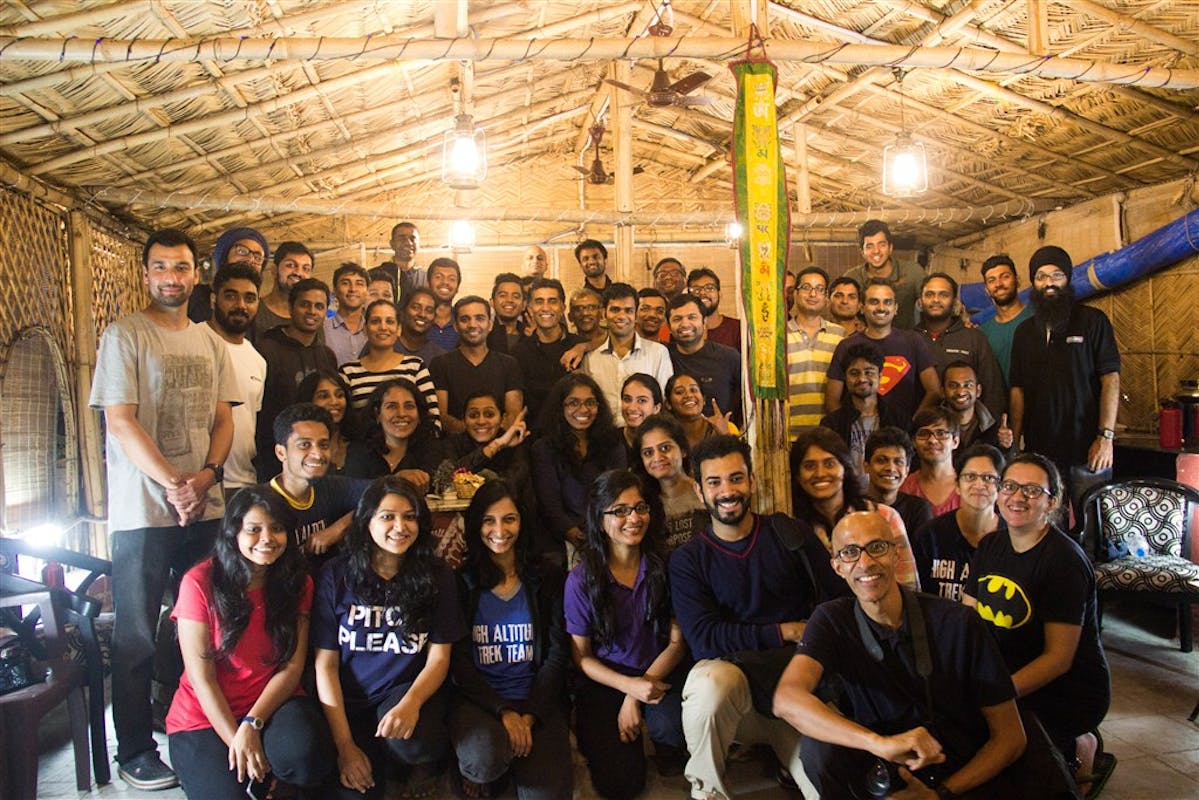 The entire IIM program team including volunteers and folks from Indiahikes
This also gave the Indiahikes team a chance to have a meeting at Rishikesh. While some of our team members were missing, 32 of them met and discussed where they could take the future of trekking.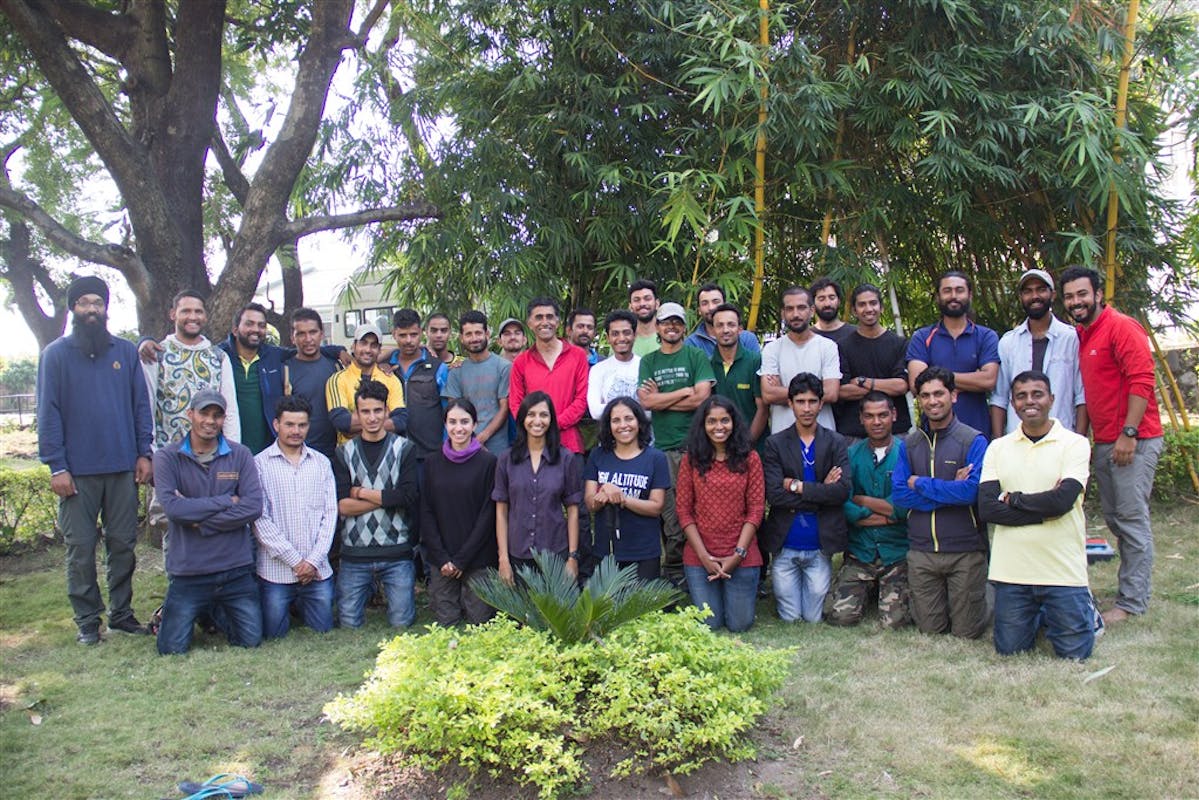 A group photo of the entire Indiahikes team (almost)
Green Trails
This weeks Green Trails activities were all focused on the IIM program. Students learnt the art of upcycling – using waste as a resource. In one game, they were given bits of plastic and scraps of cloth. The products they made out of these were unexpectedly wonderful. From soft toys and show pieces to multi-purpose cushions complete with buttons made of stone!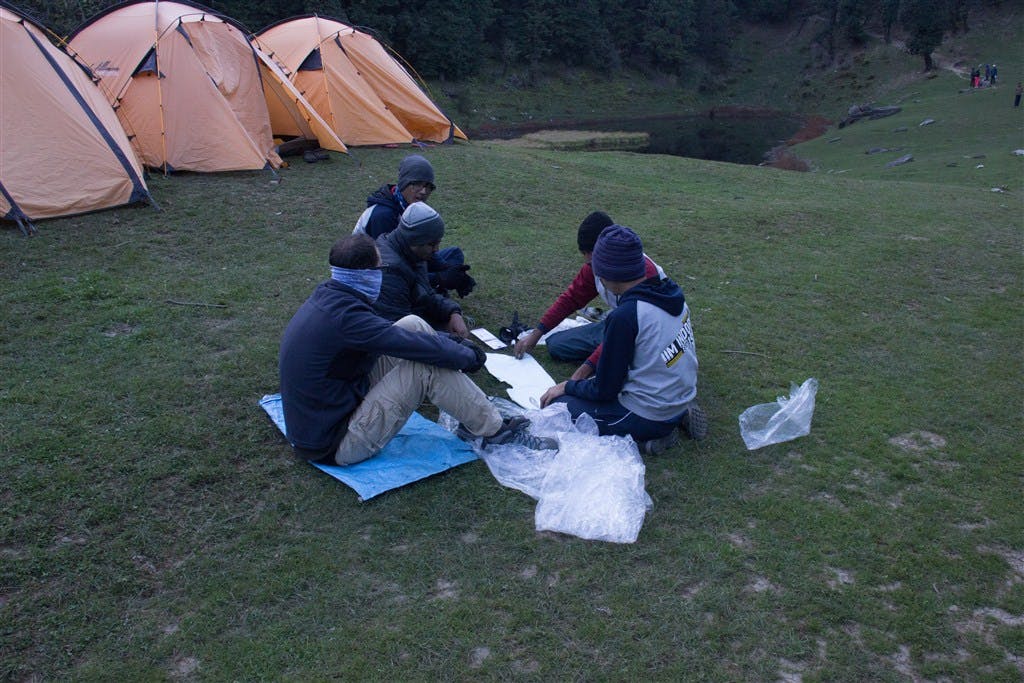 On a different note, let's see what's happening on our Himalayan treks.
Photos from the Everest Base Camp via Gokyo Ri Trek!
[Best_Wordpress_Gallery id="175″ gal_title="Everest Base Camp trek October 2016 trek updates"]
The EBC trek is without doubt on every trekkers bucket list. The Everest Base Camp via Gokyo Ri lake trek by Indiahikes takes a different route that makes the trail a lot more adventurous and challenging.
Even seasoned trekkers need to follow a strict fitness regime to be able to complete it without any hassles.
We at Indiahikes have EBC enthusiasts calling us every day asking for the next batch dates so they can start preparing. They are up now! Take a look here!
Weather at Har Ki Dun
According to latest updates from Har Ki Dun, the weather at the Sankri is sunny and pleasant. There has been no reports of rains or snow at any point on the trail. Here is a feedback from a trekker who went recently
"I absolutely loved the Har Ki Dun trek and the effort Indiahikes put into making it comfortable for us. The food in particular was a delight!"-Minal, batch of October 2016
Bundle up for Sandakphu
Wind chill is the norm on Sandakphu trek. The trail to Sandakphu is especially cold and windy in November and December. The temperature falls to negative at nightfall. If you are going on this trek, carry at least 5 warm layers of clothing. This must include thermal inner wear which you will wear only at night (not while trekking), a tee shirt, a fleece jacket, a light sweater and a padded jacket. Keep your neck and ears covered while trekking.
[Best_Wordpress_Gallery id="176″ gal_title="Sandakphu November updates"]
Do it yourself trek
Wondering how to get away from the busy life of a Mumbaikar? Take a look at the Bhoot Bangla trek in Sanjay Gandhi National Park. Now is a great time to do this one day trek that is an hour away by train. Click here for details.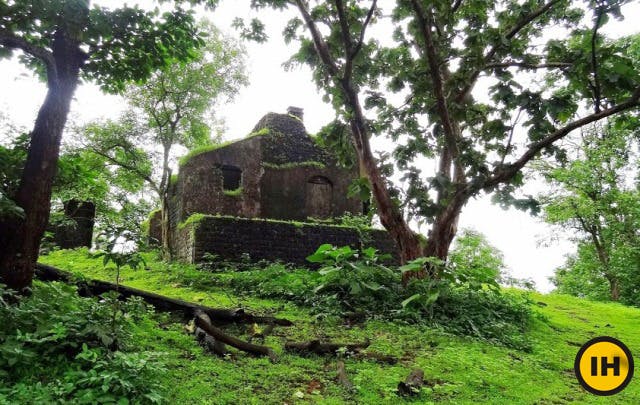 Sign up for our much loved Weekly Mailer
We have terrific trekking tips, trek updates and trek talks to look forward to