The Mountain Lover's Gold Calendar is now up for sale!
Share this story
The Mountain Lover's Gold Calendar is now up for sale!
Category News
By Seersha Nambiar
2016-12-19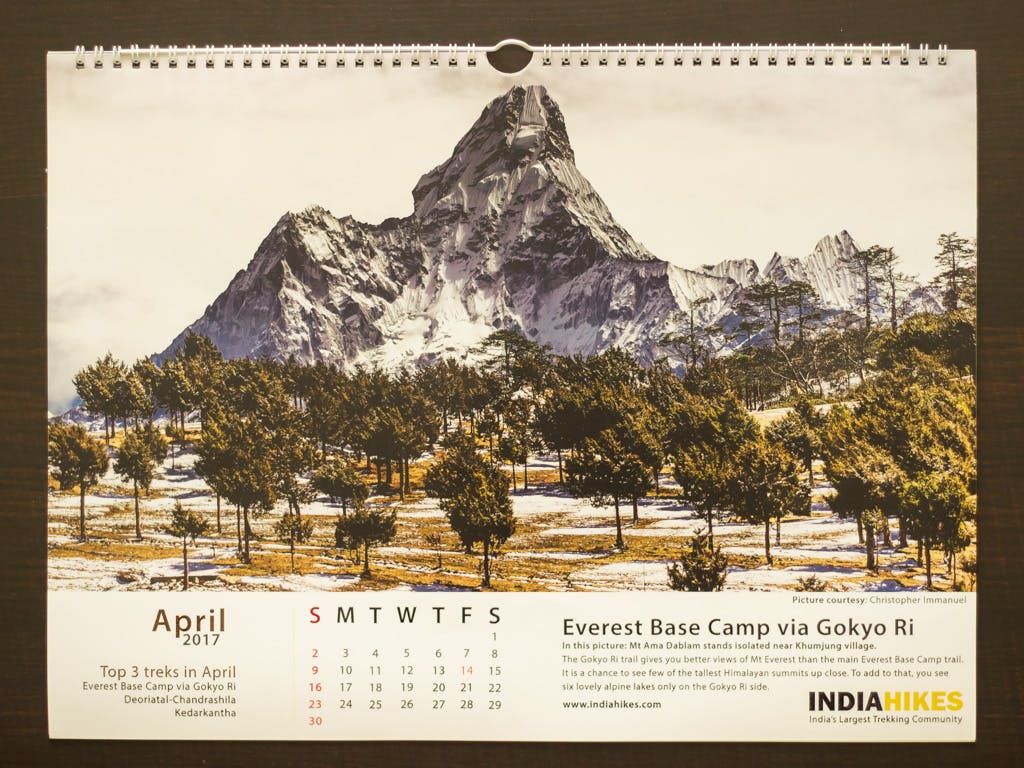 Twelve photographs have been carefully handpicked from twelve diverse treks and collated to create this masterpiece.  So if you wish to bring the grandeur of the Himalayas in your living room, click here to order your copy!
We have printed limited number of copies. Do place your orders quickly!
Stunning mountain views from Kuari Pass
Speaking of Himalayan grandeur, we can't get enough of Kuari Pass! So much so, Akanksha from the Content Team booked her tickets after listening to our Trek Leaders rave about the trek. She is on the trek now and we can't wait for the stories once she is back.
Here are a few pictures taken on the Kuari Pass by our trekker Siddharth Rathod.

A panoramic shot of the Garhwal range as seen on the Kuari Pass trek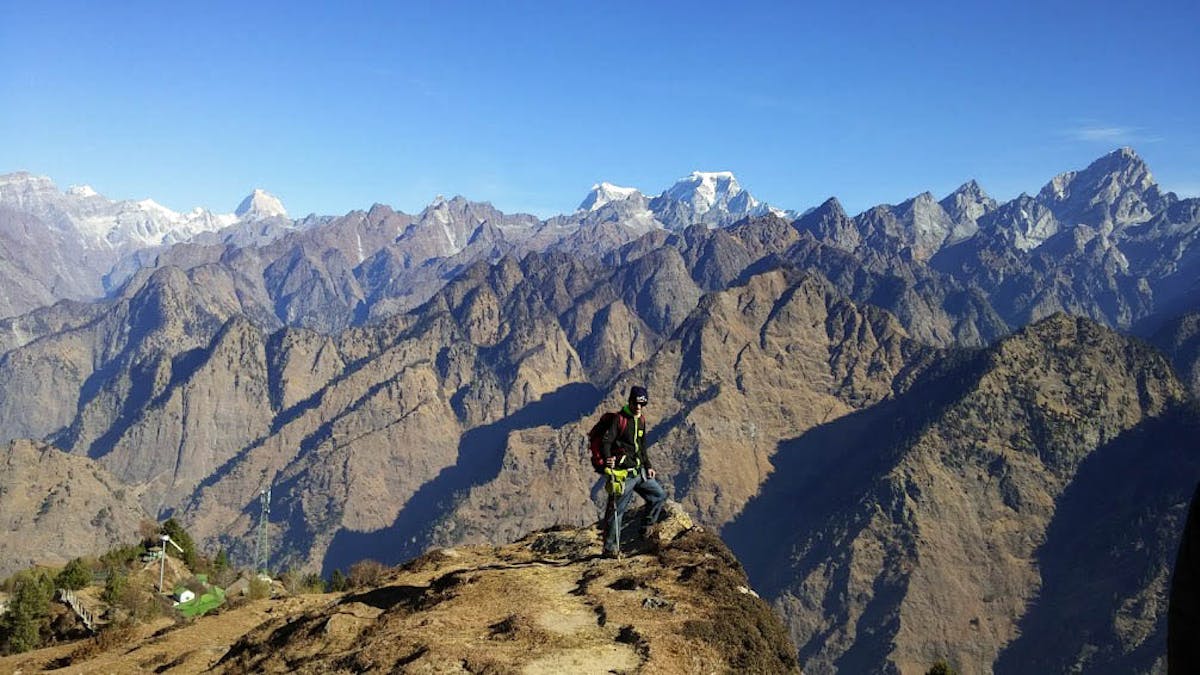 Trekker poses with Hathi Parvat and Ghoda Parvat looming in the background
Thanks to Whatsapp, some photos are even shared in real time! Here are some more photos from our Kuari Pass splurge by Hemil Shah from 10th December batch.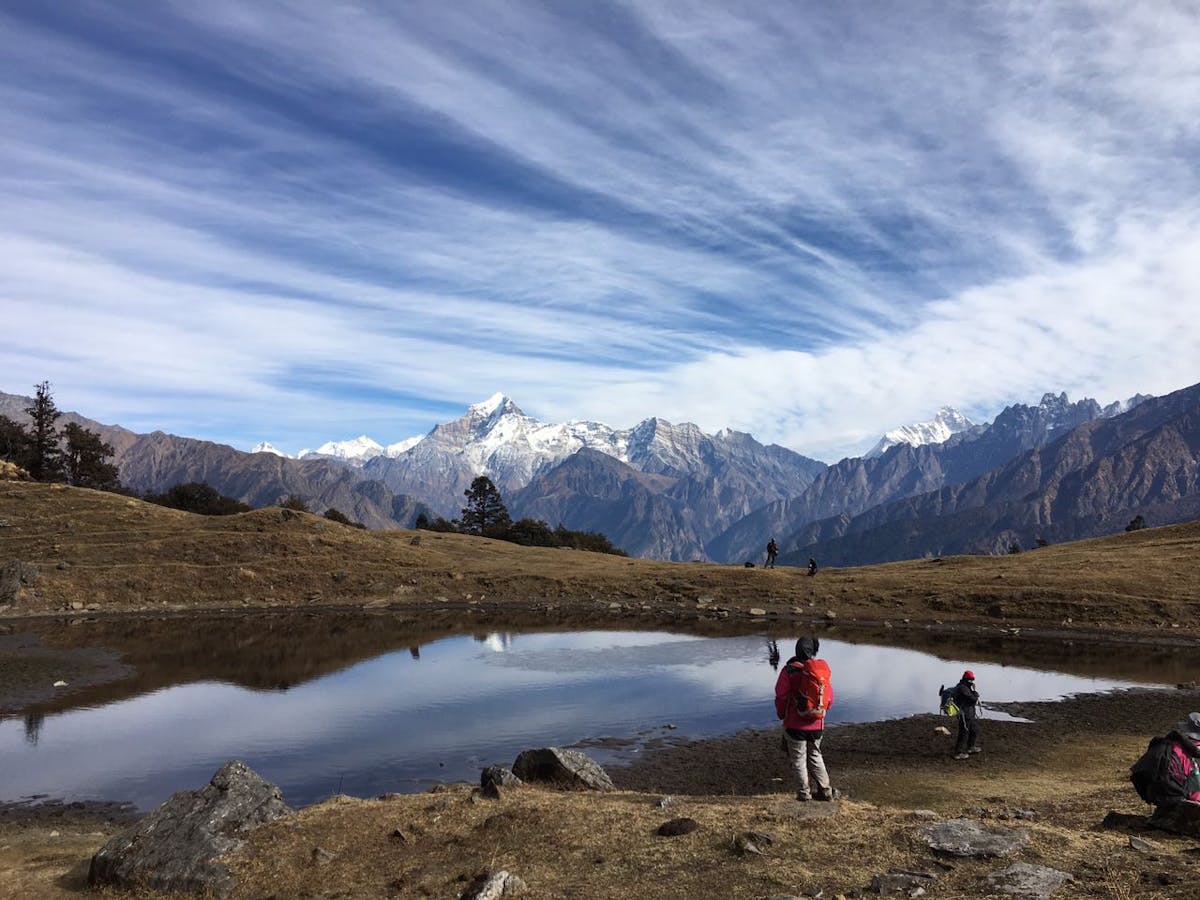 Talli Lake with mount Dronagiri in the background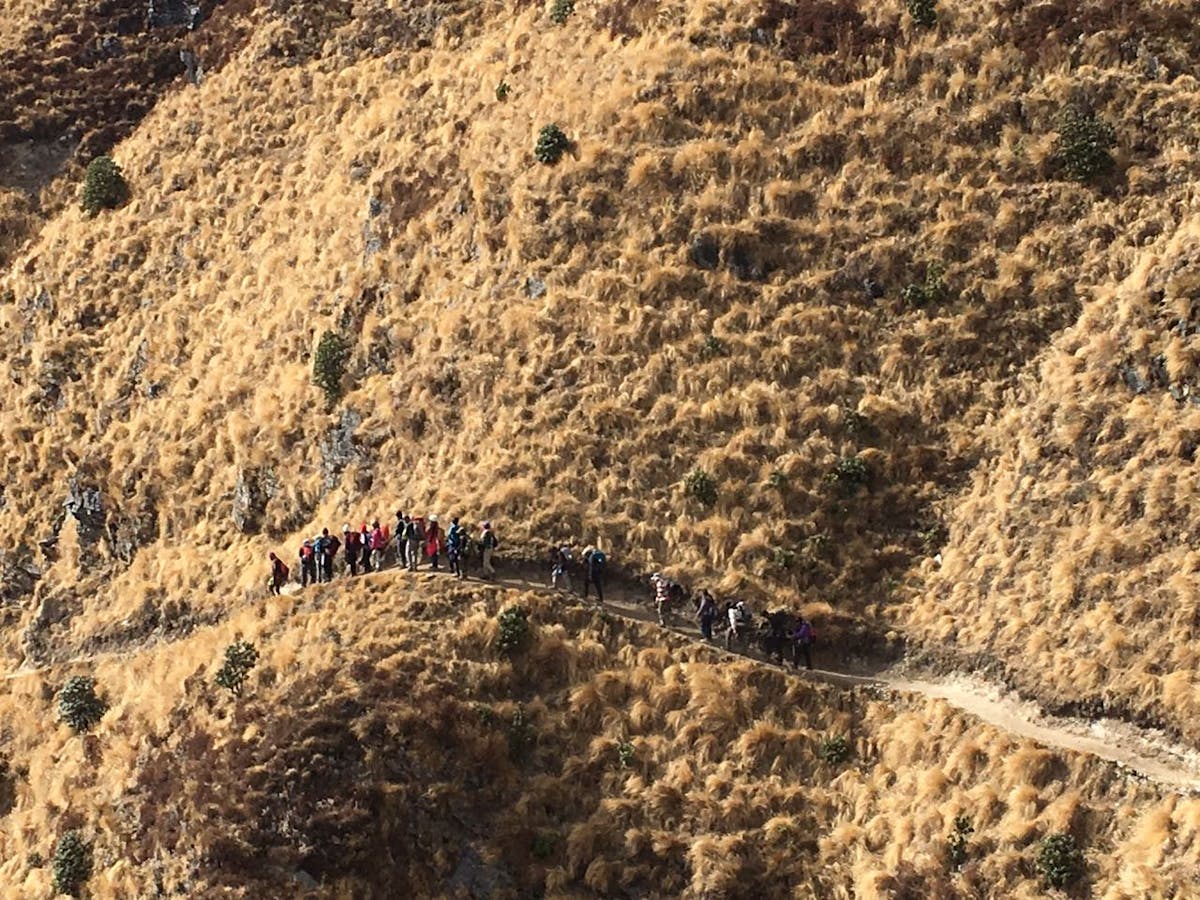 Ridge walk on the pass day
We are eagerly waiting for snow in the Himalayas! The temperatures are dropping everywhere and the tents are soon becoming a safe haven from the bone chilling winds.
Folk songs in the Valley of Gods
This November, Abhijeet and fellow trekkers  who were on the Har Ki Dun trek, huddled together in a tent. There were strong winds howling outside. Dinesh Rawat, who is part of our local staff, began to sing a melodious folk song. The song set the tone for a trek steeped in mythology. What a wonderful way to spend a cold and windy evening in the Himalayas.  Once Abhijeet returned, he compiled the photos he had taken with the very same song playing in the background. What a perfect memoir! Take a look.
Green trails
To preserve the grandeur of the Himalayas, our Green Trails crusaders have been working day and night. Two weeks ago, WWF-India and Zero Waste Himalaya along with different stakeholders for the conservation of the Singalila National Park like Maneybhanjyang Swaach Abhiyaan Samitee, Society for Highlander Guides and Porters Welfare Association, Indiahikes, Civil Societies, NGO's got together to have a mass clean-up campaign of the park.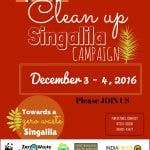 The problems the Sandakphu trail faces are quite enormous- with lack of proper infrastructure to bring the waste down to suitable dumping ground from the trail. Our interns are looking for ways to solve them- from talking to people to get a segregation unit near Maneybhanjan going or to see if a cloth bags can be attached to land rovers that go up the trail to bring down the waste.
If you are familiar with Sandakphu trail and know of any ideas that can help us, do write to lakshmi@indiahikes.com. We would love your feedback and inputs. Here are some pictures taken during the clean up drive.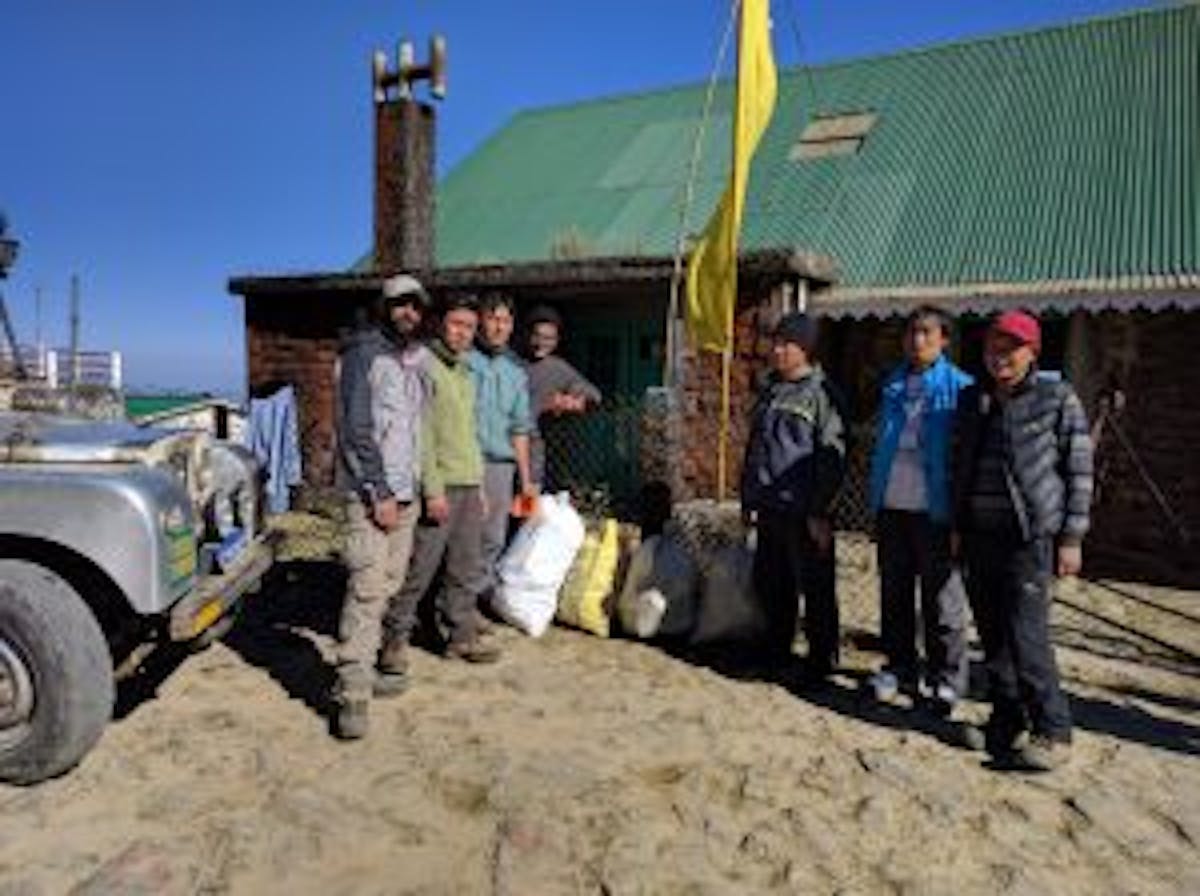 Green Trails intern Shaurya Bansal and Trek Leader Dushyant with the team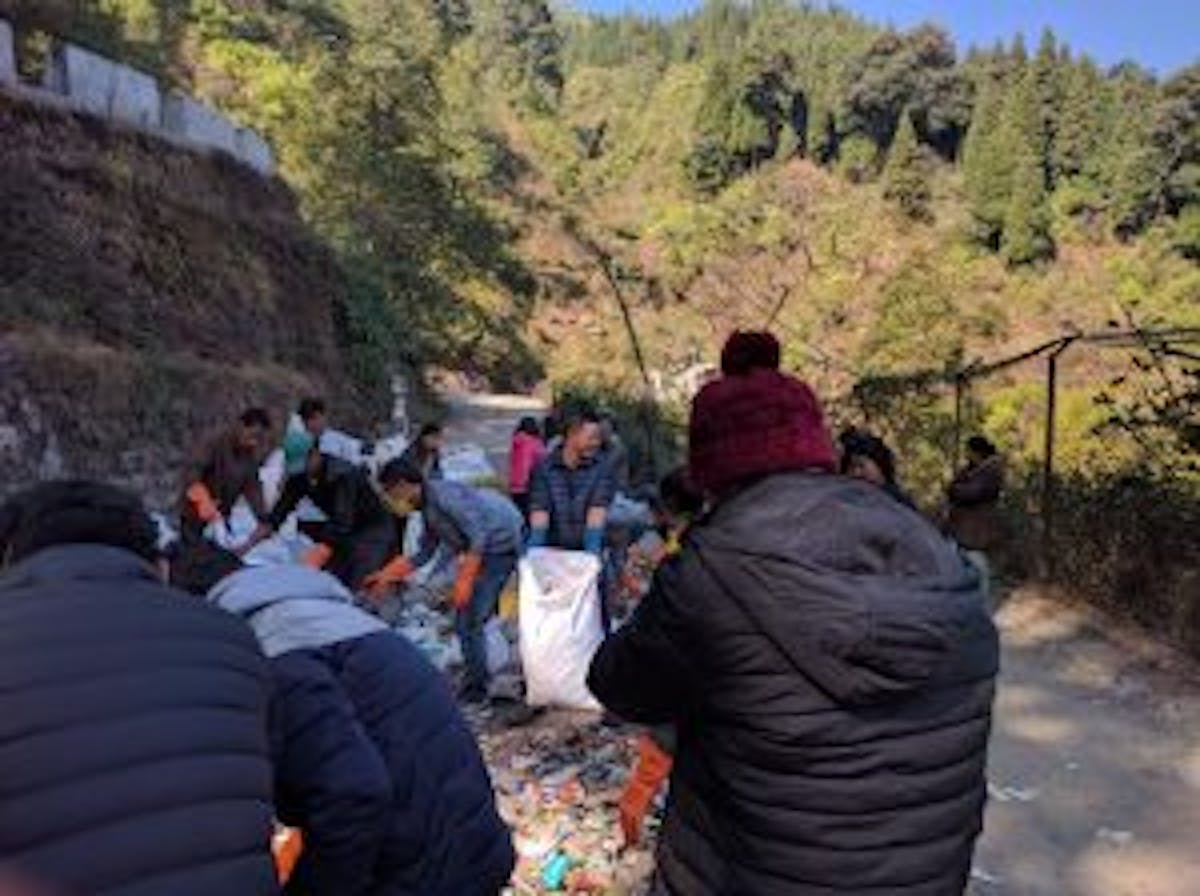 Rigorous clean up campaign at Singlila National Park
Speaking of the Sandakphu trail, our Trek Leader Dushyant Sharma decided to have a little fun with his trekkers. We present the Himalayan version of the trending #MannequinChallenge here!
The Complete Safety series
Once you register for a trek, it is your obligation towards yourself, your family and fellow trekkers to sincerely prepare for it. Being mentally prepared is necessary. However, your will power can only get you so far. Your  body needs to have the strength to support your will. You need to train your body before heading off for any trek regardless of its difficulty level.
Fitness is of supreme importance. Strictly following the recommended fitness regime will increase the quality of your trek experience.
Apart from physical fitness, knowledge about high altitude and the trek you are going on, there are two things that all trekkers must be aware of before setting foot in the base camp. To help with this, here is the final article of a three part series on Safety by our founder Arjun Majumdar. It lays out the safety precautions that Indiahikes takes as an organisation, the procedures we follow and safety benchmarks we have set in the Indian trekking scene. Give it a read:
You can read the entire safety series in all its parts here:
And now, back in Bangalore…
Being fit and healthy is a lifestyle. At our office, when we are not on treks, we are constantly preparing for it. Here is a happy snap of the office folks at the recent Bangalore Midnight Marathon.  Komal, our Accounts Head even bagged the 25th rank among 402 women in the marathon. Way to go, Komal!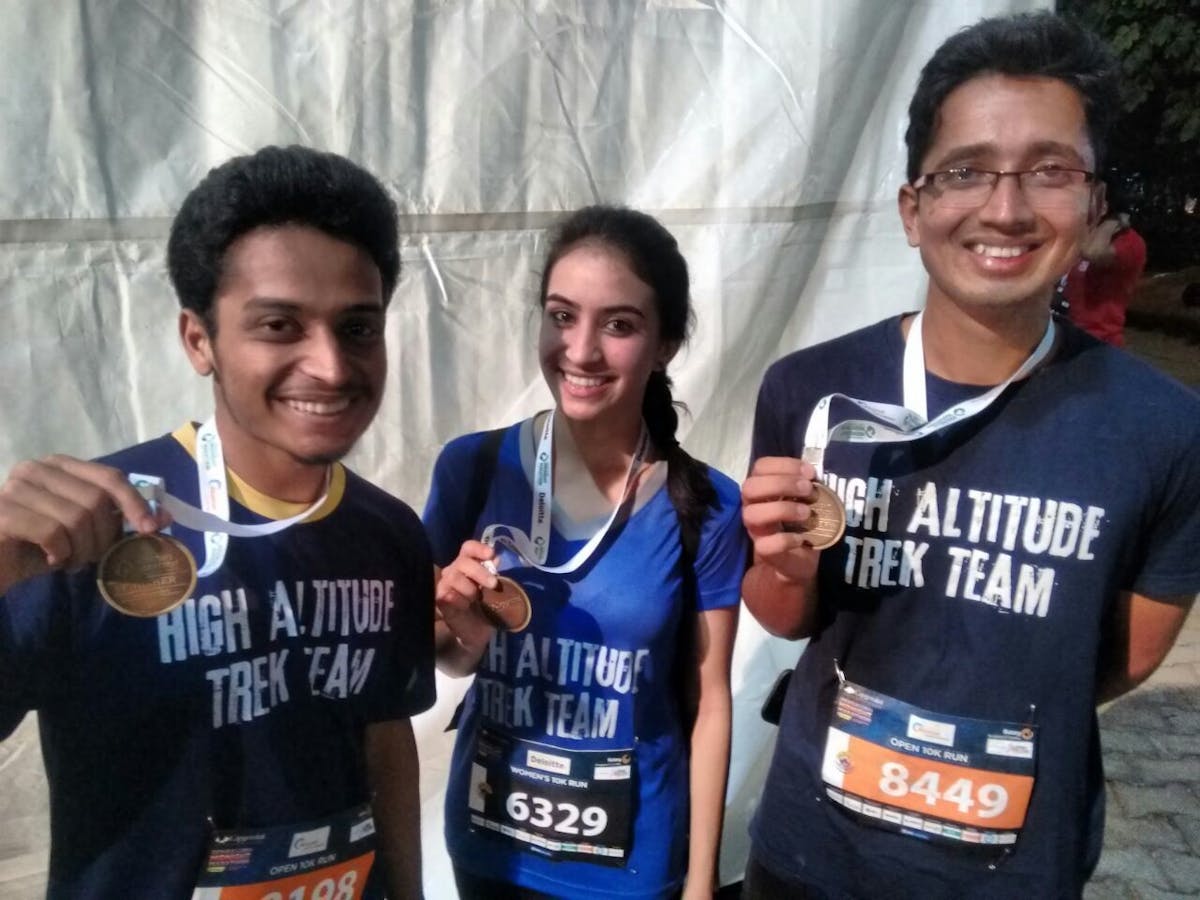 Our Ground Coordinator Suhas, our Accounts Head Komal Shivdasani and our intern Nikshep  flaunting their 10K finisher medals.
We ended that weekend with an exploration to Avati. It is a newly explored bouldering area that falls before Nandi Hills. The setting is extremely pretty with a clearing marked by eucalyptus trees. There is a (thorny) trekking route up the hill. From the top of the hill, you get extremely good views of Nandi Hills, Skandagiri and Brahmagiri (Nandi One).
This is how a weekend at Indiahikes looks like.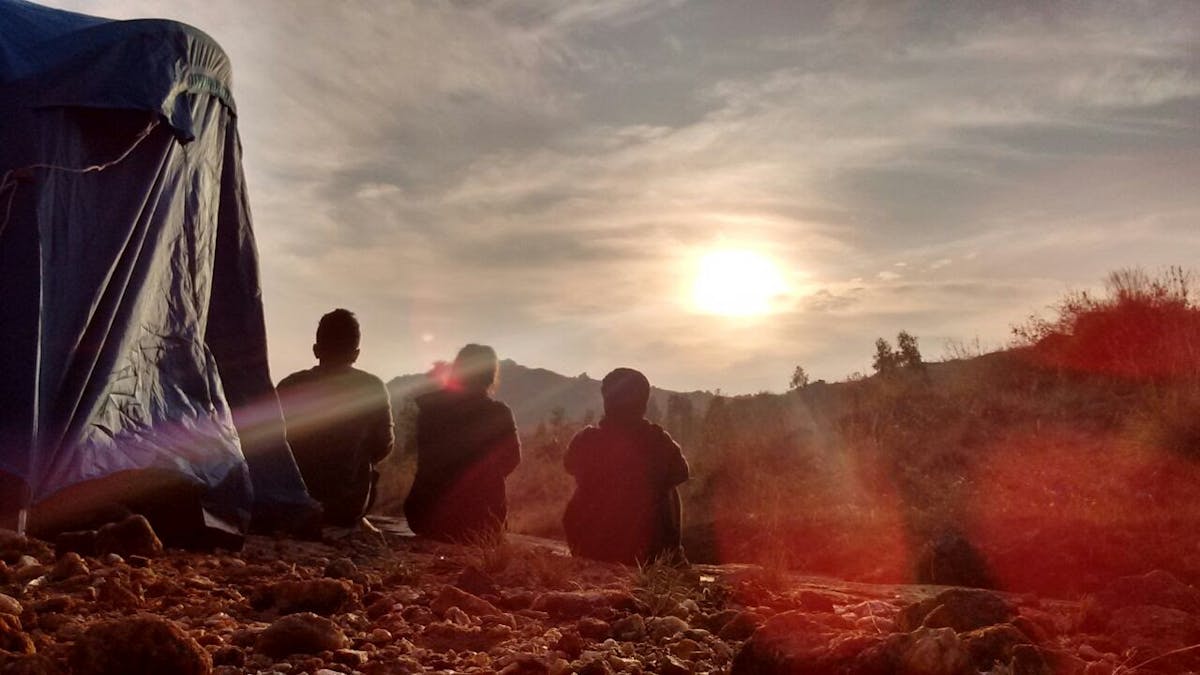 Sunrise at Avati. PC; Suhas Saya
Stay tuned to our website for more updates!
Sign up for our much loved Weekly Mailer
We have terrific trekking tips, trek updates and trek talks to look forward to