Here is why you must go trekking in Arunachal Pradesh
Share this story
My thoughts on being an army brat wax and wane every now and then. I say this because, year after year, at the end of my father's chutti, the thought of seeing him off at the railway station made me uneasy. On the other hand, knowing that his return would bring a million new stories, gave me something to look forward to.
The best of times for me (and him) was his posting at Dimapur. His anecdotes of trips to Sikkim and Arunachal Pradesh left me crazy with curiosity. And the Himalayas, oh the Himalayas! He could not stop gloating about them for days. And thus he gave rise to my fascination with the North-Eastern Indian Himalayas.
It is no shock that the rest of the world joins us in our love for this mysterious land as all of it is justified a thousand times over! The distinctive culture, rich flora and fauna and a wide range of birds. Trekking in this region is a pilgrimage in itself, one that has not been given its due wear.
The culture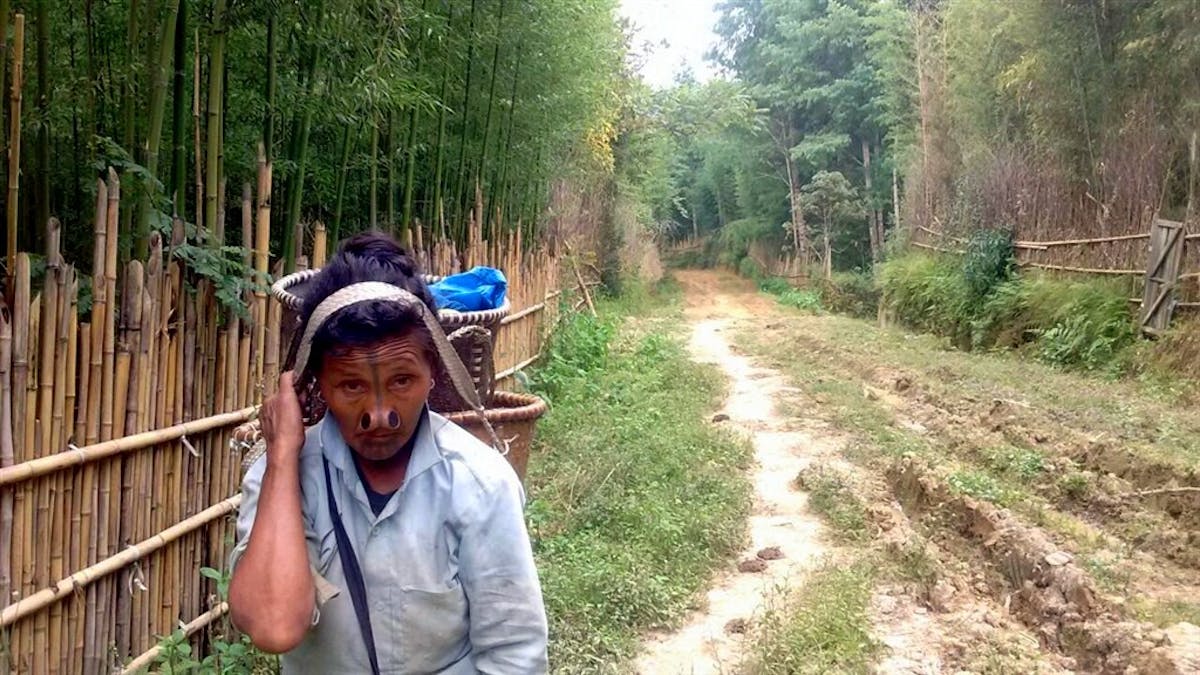 An Apatani tribal woman wearing distinctive nose plugs and facial tattoo
Until a few years ago, the most iconic photograph of the Apatani tribe was an older female member donning a nose plug called yaping hurlo and facial tattoos. I myself am ashamed to say that only this year did my knowledge about Arunachal Pradesh grow. Before I saw the light, I could list out only a handful of things that fascinated me about North east India. All of these were picked out of stories and recollections by my friends and my father. The Ziro Valley music festival, momos (you can judge me) and the monasteries.
Since then, the world's knowledge and mine about this tribe has seen great improvement, as scores of journalists travel long distances to document their lives in detail.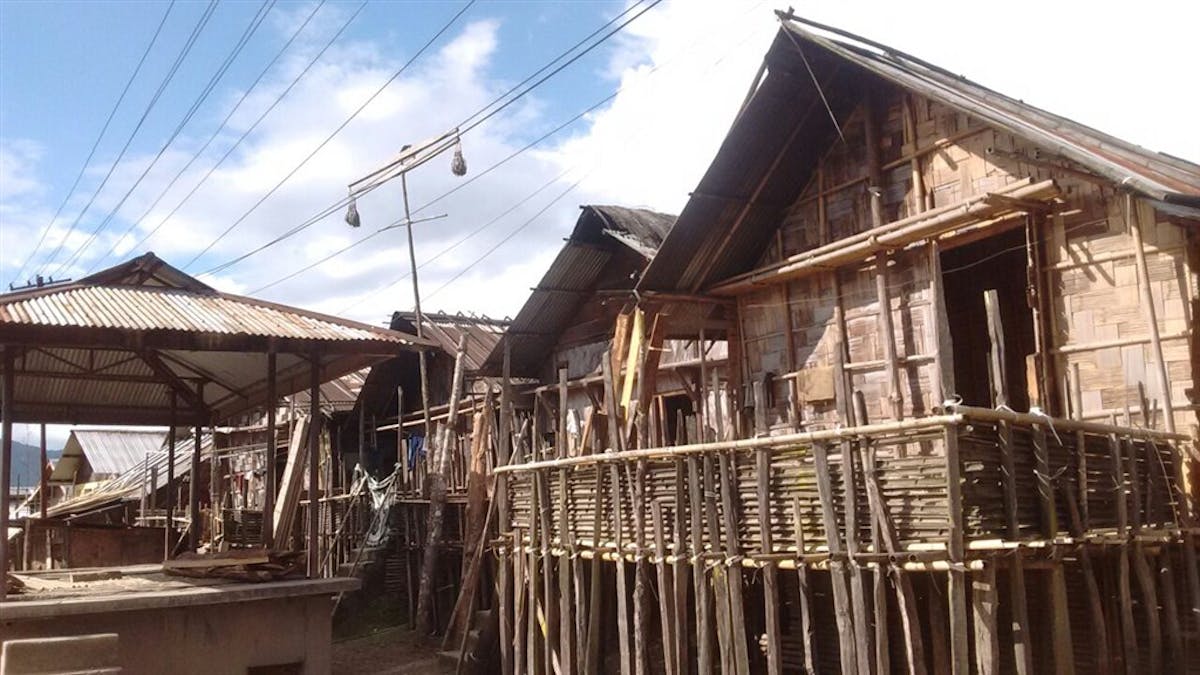 Heritage village at Hong-Ziro Valley
So much so that, Stuart Blackburn's 400 paged book "The Sun Rises" revolves around a chant said during the Myoko festival of the Apatani Tribe, and the rituals that surround it. If a 12 hour long chant deserved a book then we do not have enough paper to write about the wonders of the Seven Sisters of the East.
"The architecture, the customs, the agricultural practices and preservation of ecology. There is just too much to learn and experience from a trek to the North East" reminisces Arjun Majumdar.
Here you will see huts made of bamboo, mortar or brick that are built in sync with nature, irrigation systems designed to give back as much to the river. You will see family bonds breaking through the gaps of generations as old and young work together on the farms, distributing the burden among themselves.
A trek in this region delivers even before it starts. It takes you to another world, one that may seem decades behind in mechanized modernization, but is centuries ahead in the preservation of ecology.  
The  Landscape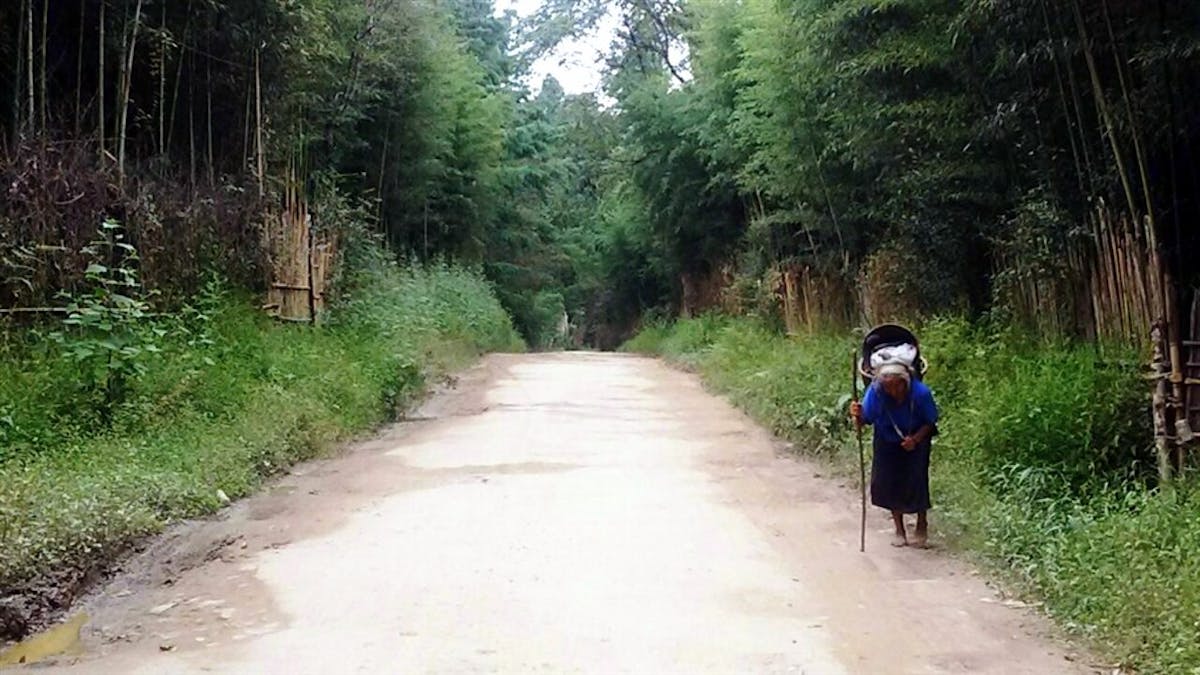 Village pathway which begins at the end of Talle valley trek
Walk into secret groves of dense forests where the leaves are woven so tight that you will have to hunt out traces of the sky. And then, all of a sudden, the sun's rays make you squint as the trail opens up into the most beautiful meadow. You will experience all of this without having to climb to a very high altitude. Compared to the Northern and Eastern Himalayas, such dramatic landscape changes occur at much higher altitudes.
At just 4,920 ft, Ziro valley is a clearing fortified by tall, dense forests on all sides. It is the base camp of the Talley Valley trek that we at Indiahikes are very excited to open come January 2017.
Forests
Water fall near Hakhe Tari Village
If you run a scan for the best bamboo forests in the world then the North East of India would light up like a Christmas tree. This is because the tribes of Arunachal Pradesh mainly use shifting cultivation and Bamboo grows in the areas that have once been used by the tribes.
With an abundance of rainfall, you will experience forests like never before. The different kinds that you will encounter are tropical evergreen, Semi evergreen, Temperate and Alpine. So dense, and full of life.
Exotic animals reside in luxury. Hence, it is no surprise that many such as the Clouded Leopard, the Red Panda, the Mithun and other migratory birds call it their home. Many Indiahikes trekkers have spotted the Red Panda on the Sandakphu trek.  
The birds
In these boastful forests reside the most exotic birds. You will spot them hopping from branch to branch or gliding through the air. These species of birds are highly endemic to the North East of India as they are mostly migrant from China and Burma. When you hear their tweets from high above, it feels like you are eavesdropping on the Aves version of an important trade discussion.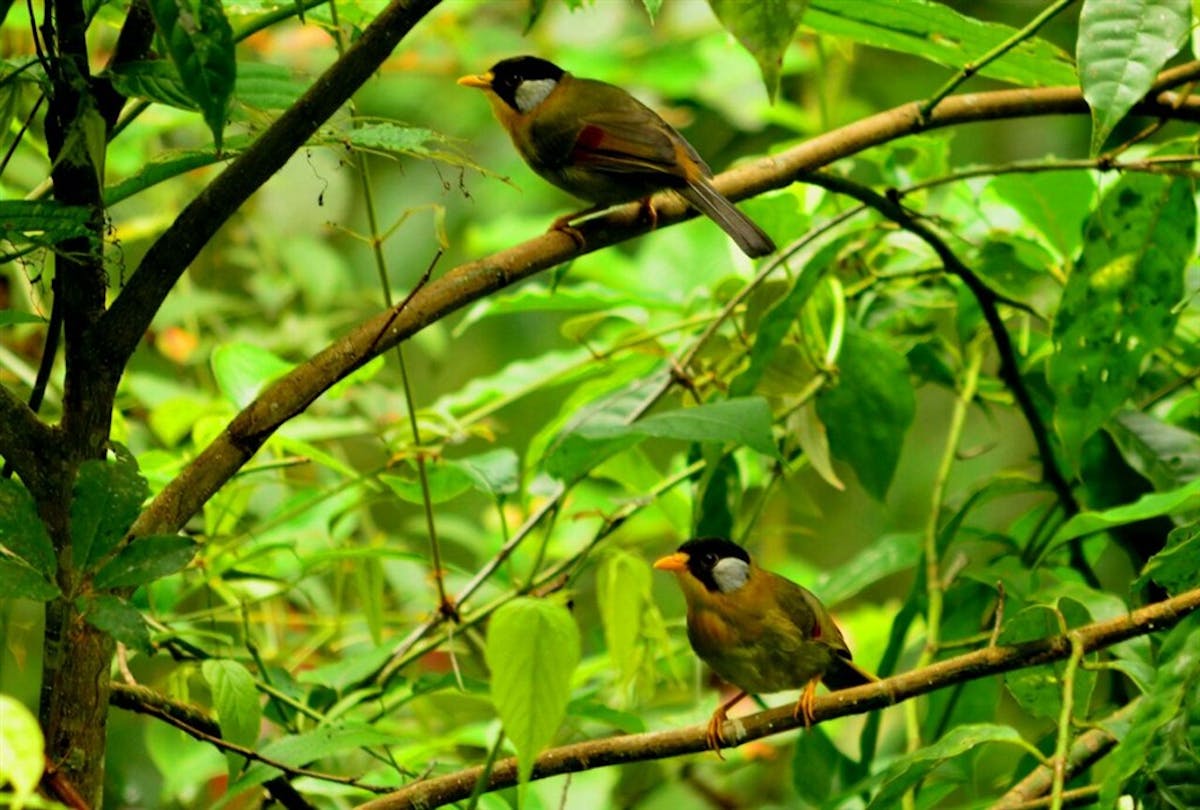 Silver eared Mesia can be spotted on the Talle Valley trek
While the birds freckle the skies, there are other winged wonders that colour your trek but at an eye level. Butterflies…every hue, size and shape that you can imagine.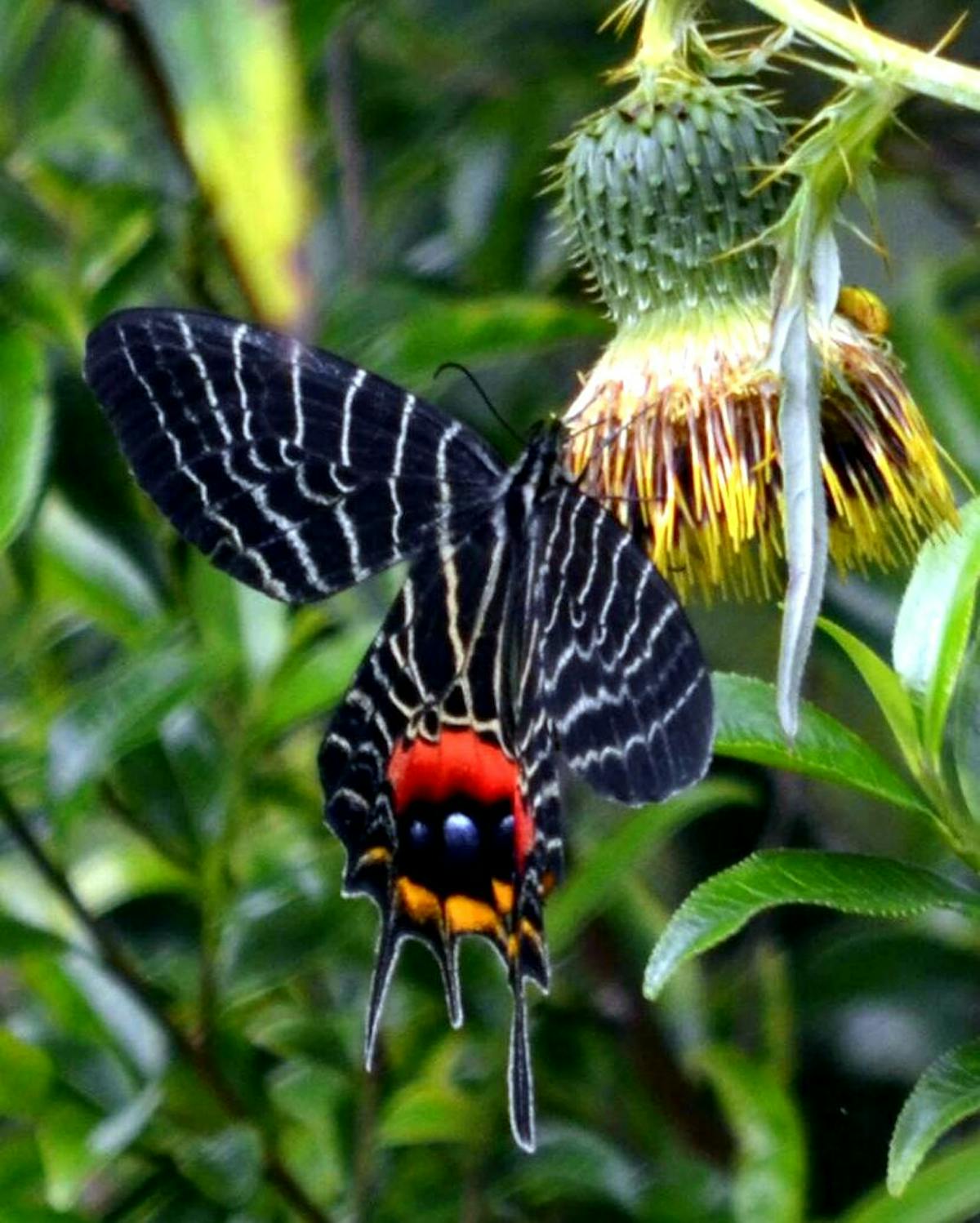 Bhutan glory butterfly
Scientists are discovering a new species almost every year. In 2014, the Kaiser-i-Hind (Teinoplaspus imperialis) was photographed alive for the first time in India in the deep woods of Itanagar, Arunachal Pradesh. It had been seen only in Vietnam and Thailand earlier. In 2015, scientists discovered a tiny butterfly that was 15 mm in size in Changlang district of Arunachal Pradesh. It was named Banded Tit Hypolycaena Narada. This region is truly the treasure trove of any nature lover.
Manish Prasad, Indiahikes' Operations head, left to Arunachal Pradesh to set up for the Talle Valley trek. Groggy eyed, twisted spine he got off his train at the Naharlagun station and it took him just a few minutes to fall head over heels in love with the place. Our phones have been bombarded with pictures of forests, birds and butterflies. And nobody's complaining!
Trekking in North East India is like walking on the road not taken, it is primitive and untouched. For now, the leaves are still crisp, waiting to be crunched. Soon it will become a classic trekking trail. And why wouldn't it? It is just too rewarding. For the amount of effort put in you get first class experiences.
"Now you've made me want to go there!" helplessly exclaims Arjun Majumdar, after revisiting the gorgeous North East for my write up. 
Sign up for our much loved Weekly Mailer
We have terrific trekking tips, trek updates and trek talks to look forward to