Pre-trek recce report: Tulian Lake looks stunning!
Share this story
A couple of hours ago, trek leaders Amit Fatnani and Rishivar Mukherjee returned from a very successful pre-trek recce of the Tulian Lake trek in Jammu and Kashmir. The trek looks stunning, they said.
They shared photos from the recce. And honestly, we've never seen such beautiful pictures of this iconic lake.
Nestled between the Pir Panjal and the Zanskar ranges, the Tulian Lake indeed looks stunning in the pictures from the recce.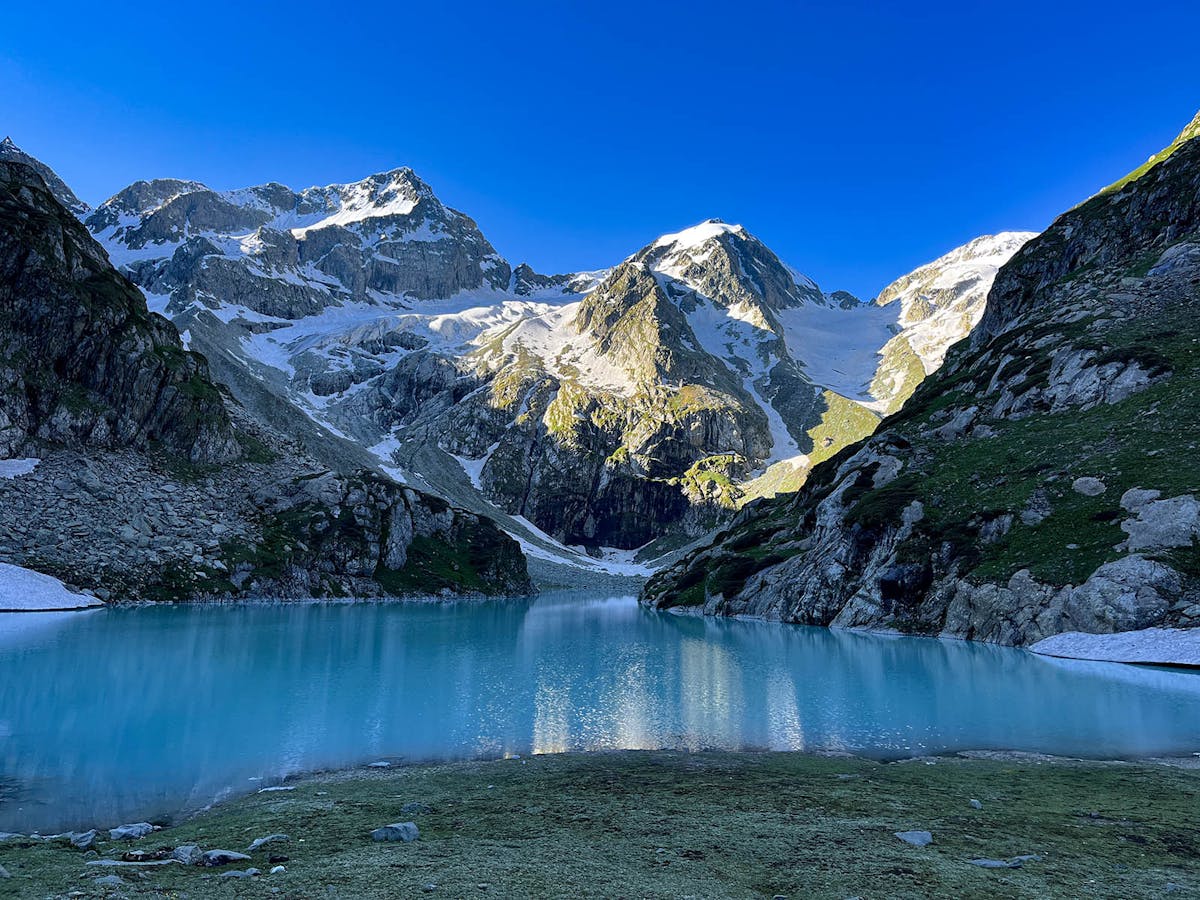 The Tulian Lake looking stunning in the morning light. Photo by Amit Fatnani.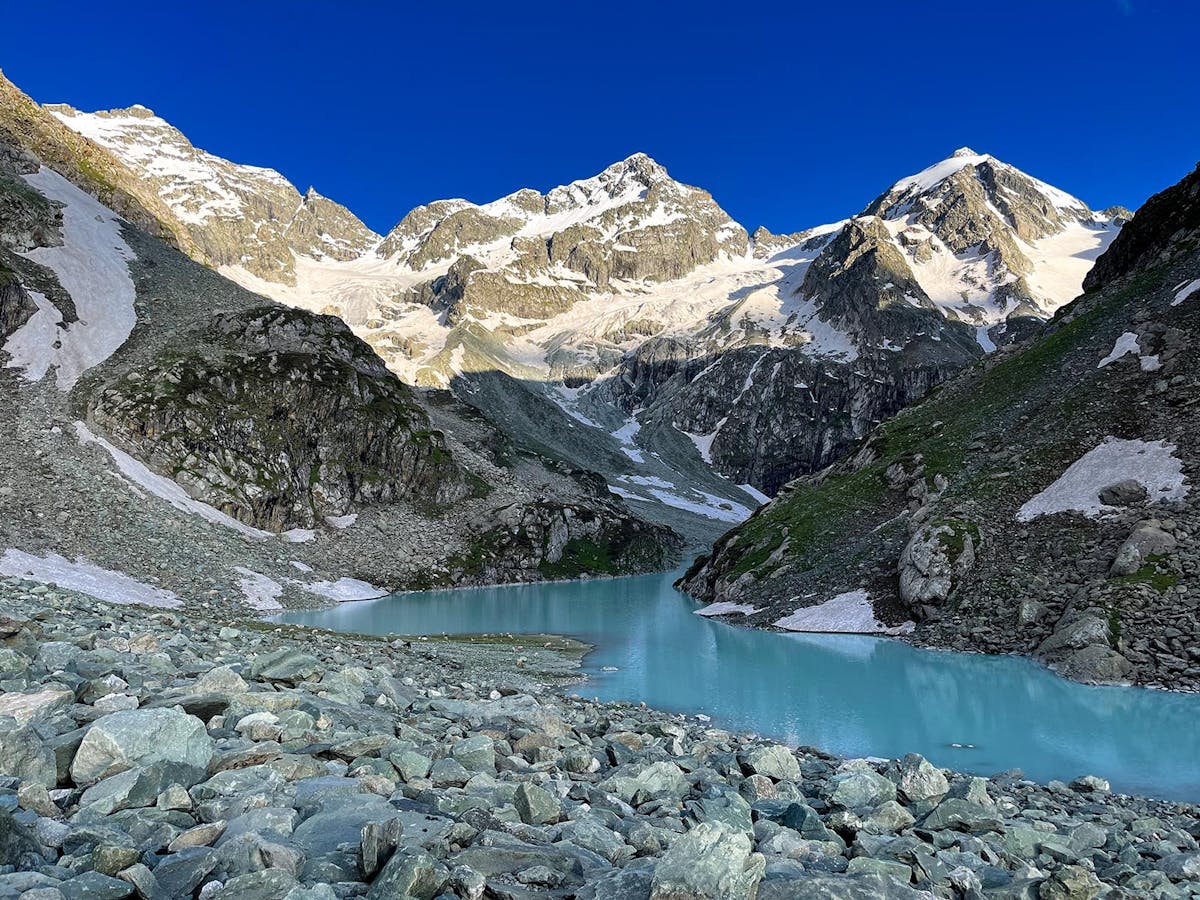 The turquoise waters of the Tulian Lake.
Fortunately, the weather remained favourable throughout the recce.
"The weather was partly cloudy when we started. But it remained favourable throughout the trek. After witnessing the breathtaking Tulian Lake we camped in Tulian Valley. We went back to Tulian Lake early today morning to capture it in the morning light," Amit reports.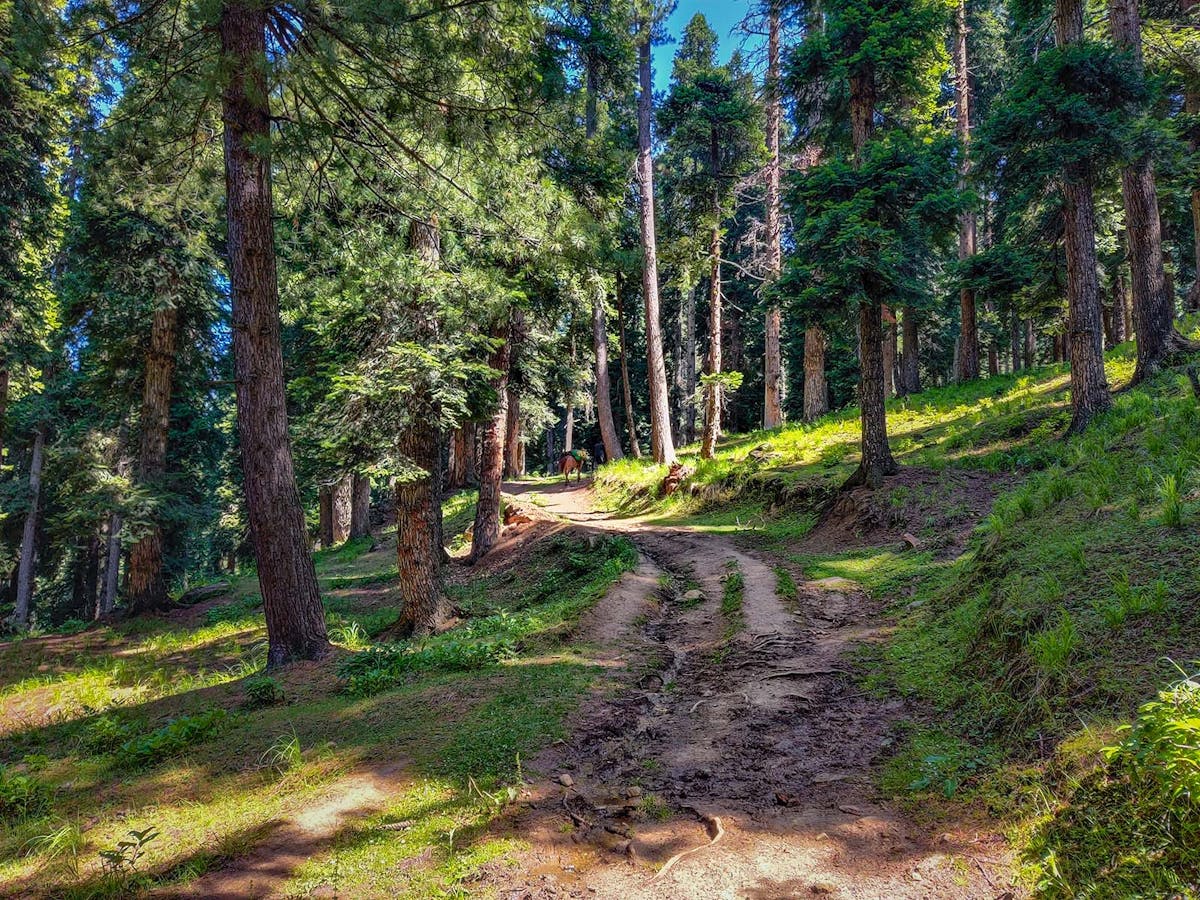 Trekking through the forest filled with pines, firs and birches. Photo by Rishivar Mukherjee.
Amit and Rishivar took the shorter 2-day route to Tulian Lake. It cuts through the forest.
But Indiahikes trekkers will take a different route, one which meanders through the mixed forest of the trail. You don't get such forest on any other trek in Jammu and Kashmir.
This scenic trek in Jammu and Kashmir could be a great first Himalayan trek if you follow Amit's advice.
"While distances are short on this trek, there is a relentless ascent to Tulian Lake. You need good fitness to consistently climb for this," he says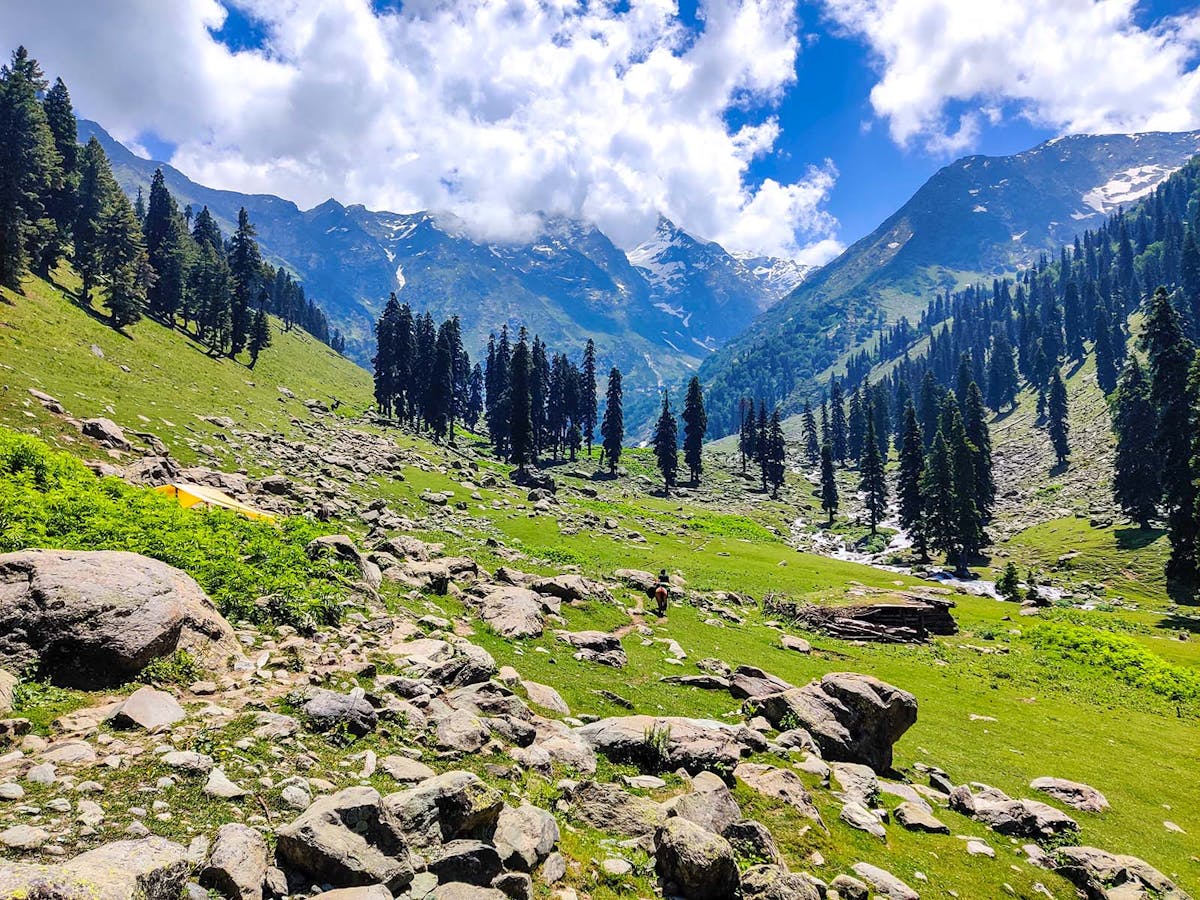 The constant ascend to the Tulian Lake. Photo by Rishivar Mukherjee.
We have opened three groups to the Tulian Lake trek in Jammu and Kashmir. These groups are starting on August 20th, August 27th and September 3rd.
Sign up for our much loved Weekly Mailer
We have terrific trekking tips, trek updates and trek talks to look forward to