How Upcycling and Segregation Keep Our Green Trails Spirit Strong, Upd...
Share this story
T his week Sandakphu sends us upcycling ideas, strong political initiative and a lot of happy green spirit.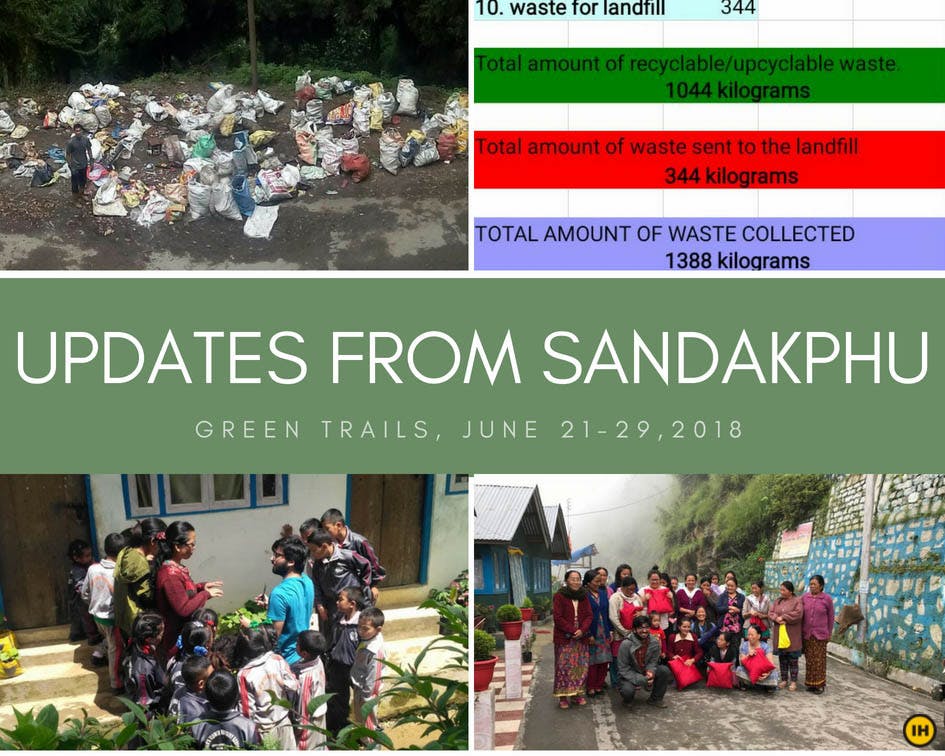 Upcycling at Sepi village
The women of Sepi had come to Anajala's homestay for a pooja ceremony on 23rd June. After the ceremony, everyone got together to make cushions.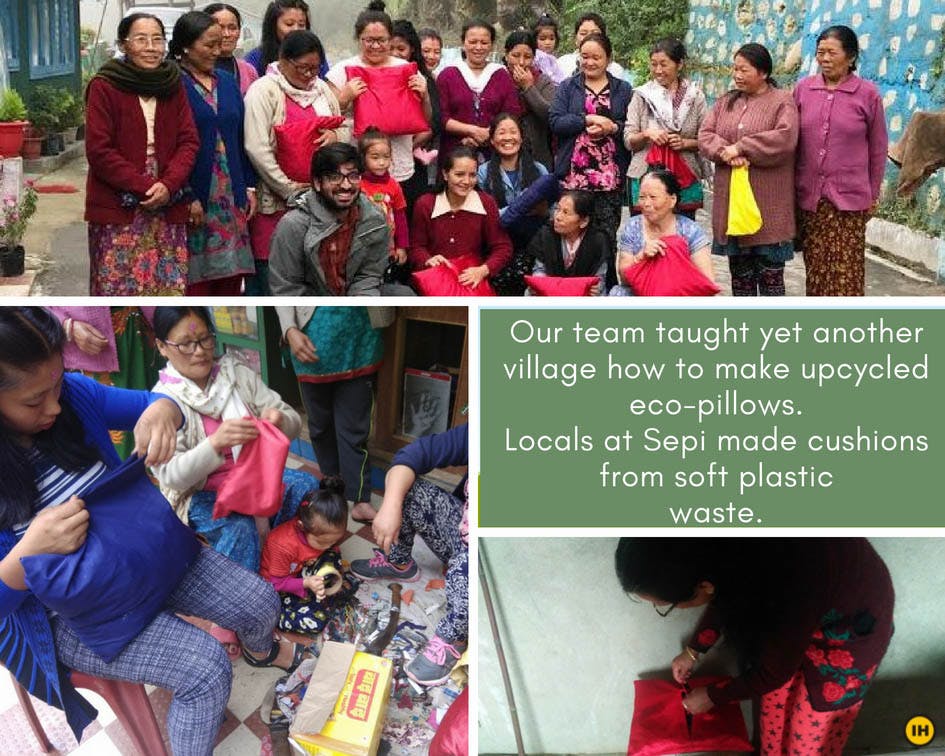 Intern Himanshu was pleased to see that women had washed their plastic waste at home. However, since all of is was not washed properly, he provided them with clean soft plastic to use.
Next week, Himanshu will conduct another workshop to demonstrate the cleaning process. It is important that the plastic is cleaned and sterilised properly. He explained to the women that we would sell pillows only if the plastic passes our strict quality check.
Local Hero Smriti crafts her way through plastic waste
Intern Himanshu found 14 year old Smriti making this decorative piece from plastic waste.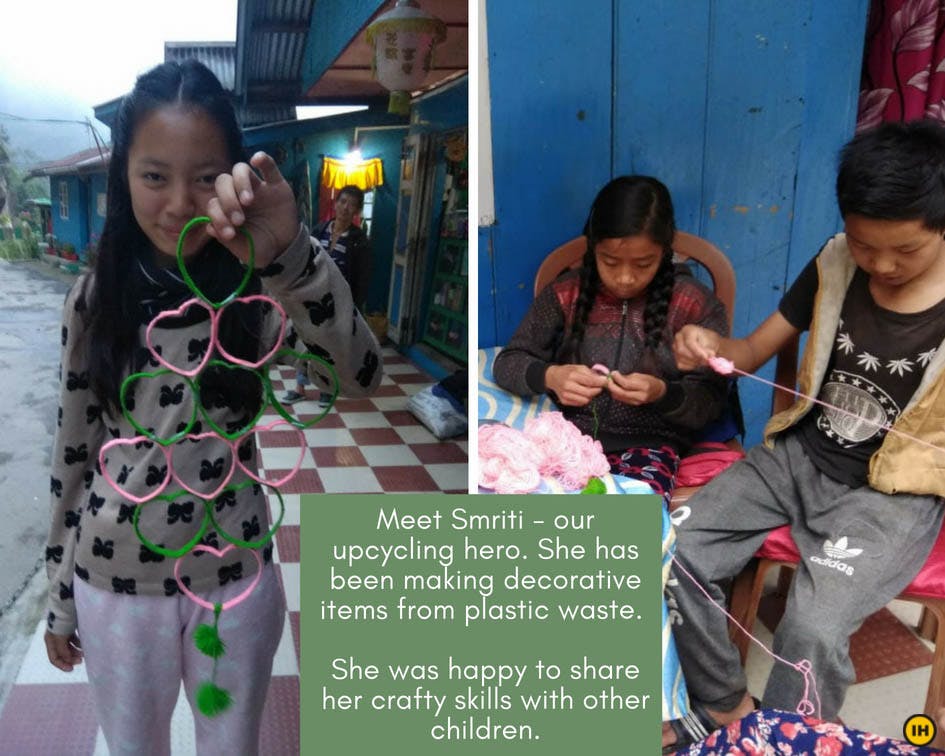 Taking Green Trails beyond Indiahikes
Himanshu met Chirantan who takes trekkers independently to the Sandakphu trek.
They got chatting about Indiahikes' Green Trails projects and Himanshu mentioned our eco-pillow project. Chirantan was impressed with the upcycling activities organised. He helped Himanshu cut plastic to make the eco-pillows.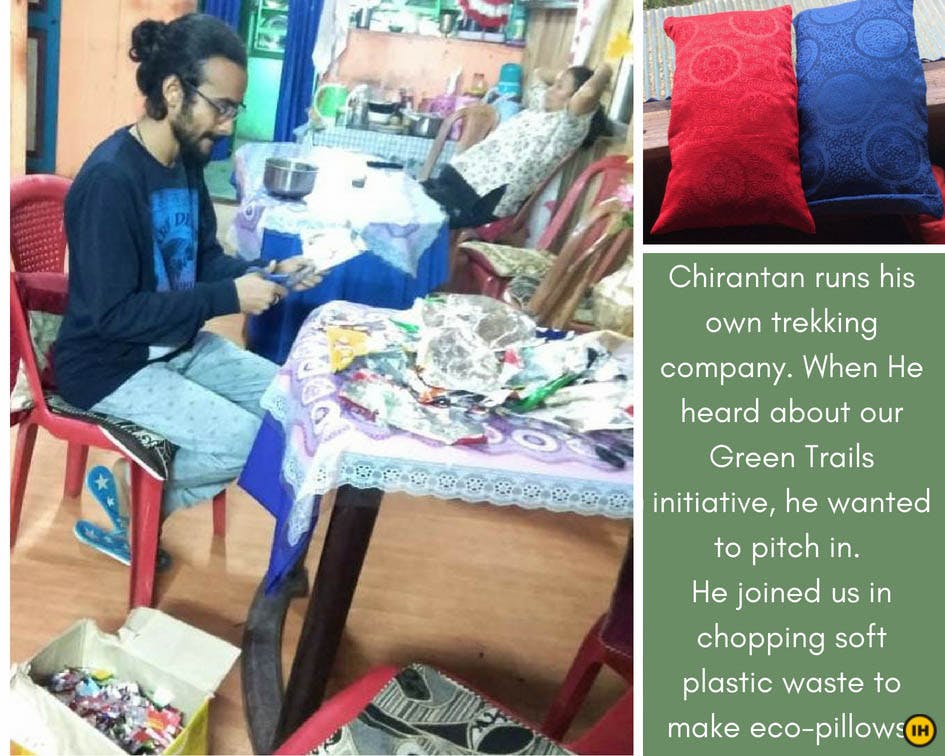 Hearing about how these upcycling activities help plastic waste find an exit, Chirantan offered to inform his trekkers about the eco-pillows we sell.
For us, Green Trails must go beyond Indiahikes treks. We want to reach more people, change as many mindsets as possible and instill more sustainable lifestyles.
So you can imagine that an invitation to a Block Development meeting was very welcome.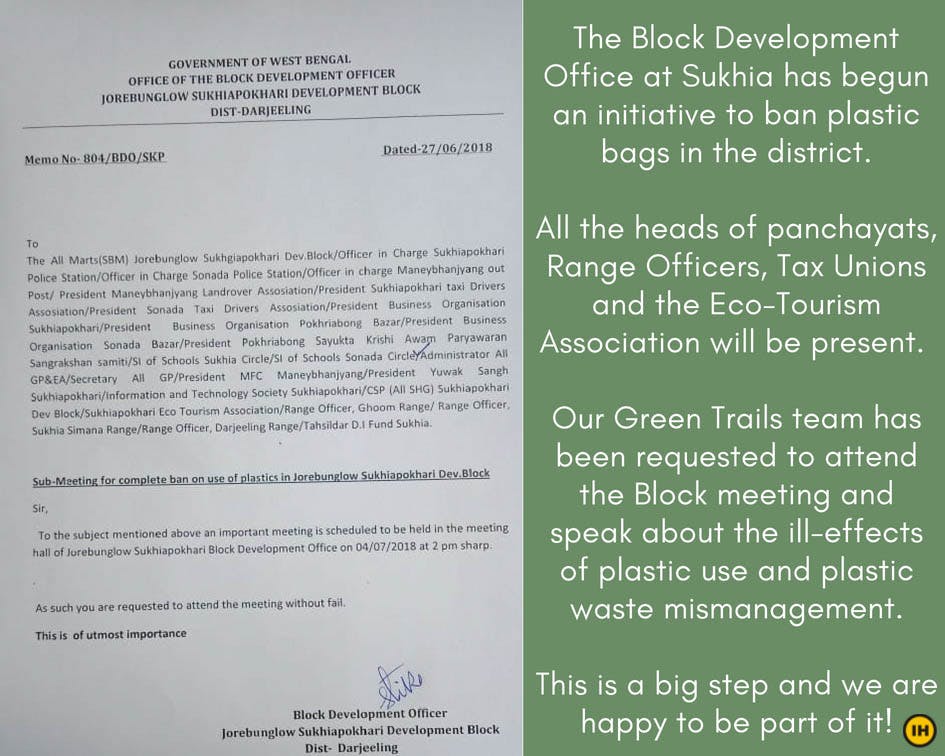 Last but not the least, I am signing off with some impressive statistics from our segregation sessions.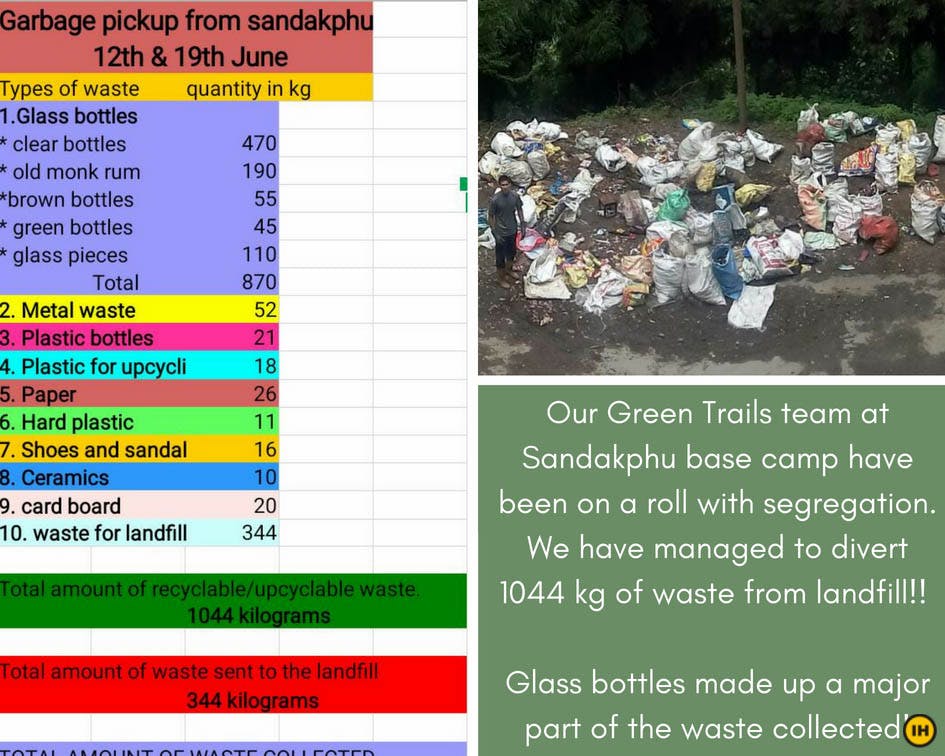 Have a green idea that could help the environment out? Comment below or write to our Green Trails Head – Lakshmi at lakshmi@indiahikes.com.
What you should do now
1. If you want to serve as a Green Trails Intern: Read this article by our Green Trails Head – Lakshmi.
2. If you want to work with us: Head over to our careers page. We have lots of positions open. We also have lots of applications coming in. So the sooner you apply, the better.
3. If you ended up here by chance and were actually looking for treks to do: Then head over to our upcoming treks page. You'll find all our Himalayan treks there.
4. If you want to see the 13 best treks of India: Then get our guide here.
Sign up for our much loved Weekly Mailer
We have terrific trekking tips, trek updates and trek talks to look forward to