Upcycling Waste To Make Furniture: Latest Green Trails Pursuit
Share this story
Our base camp at Jaubari is expanding! A new storey is being built as I'm writing this, to accommodate more trekkers joining the Sandakphu Phalut trek.  With that, our Green Trails interns Andrea and Nimisha have been working hard at upgrading the place as well. But all with waste!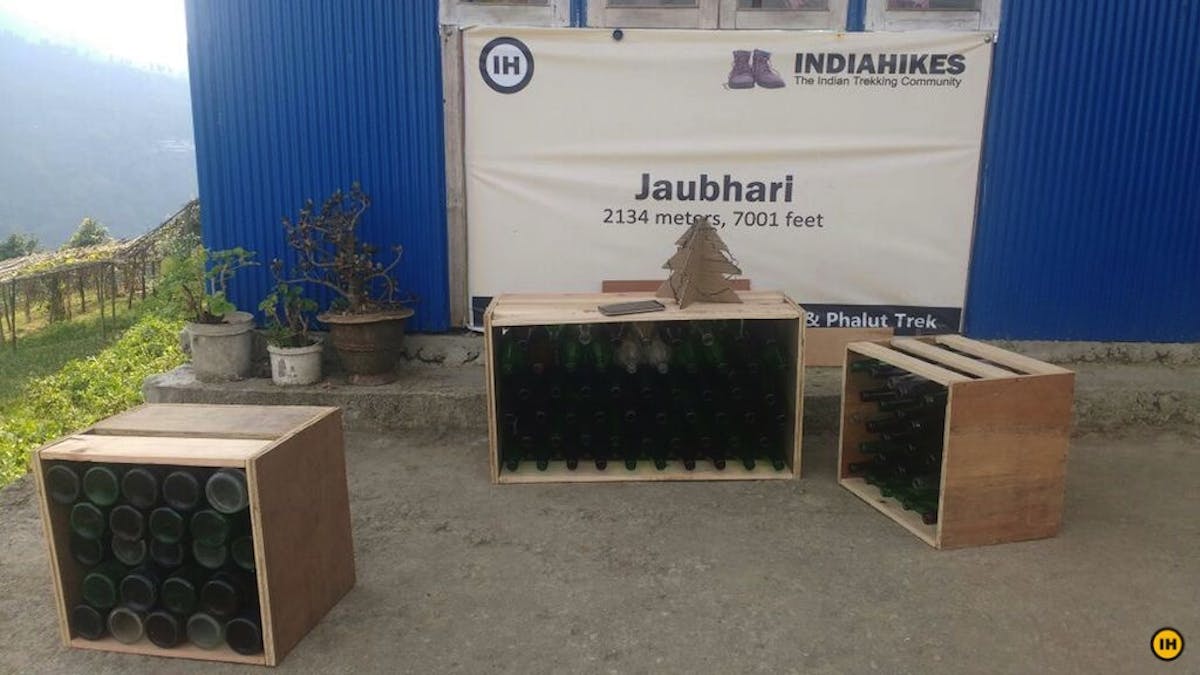 Furniture made by up cycling used bottles and construction waste at Jaubari
Alcohol bottles from the village and construction waste from the expansion project were put to good use to create some artistic benches for our base camp.  Not only do they take care of the bottle waste, they look quite trendy too!
Another way they upcycled the waste from the construction site was by creating name plates for each room in the lodge.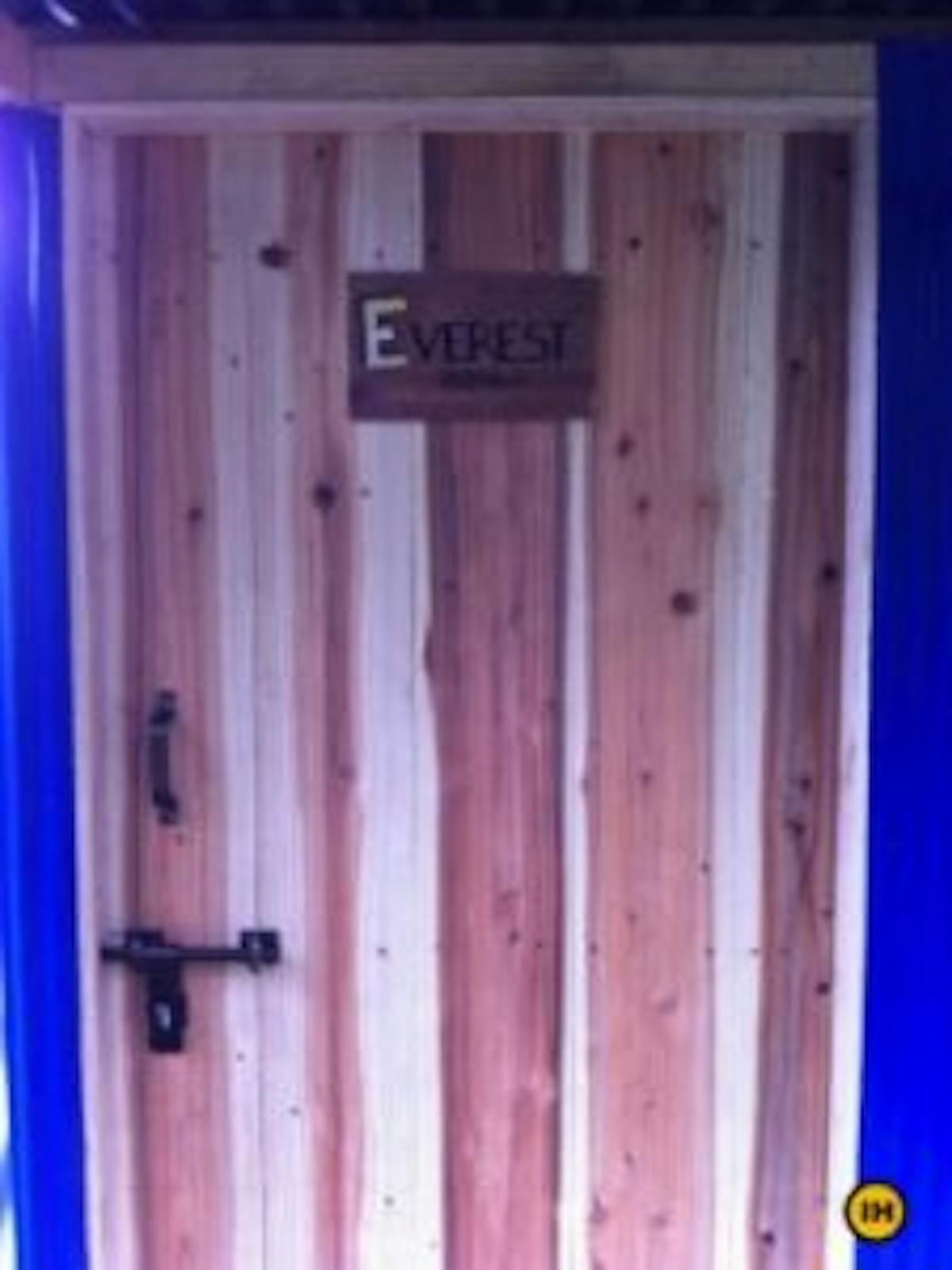 Name plates made with construction waste for rooms at the home stay
Dealing with organic waste at Jaubari
Our Green Trails interns have created a big compost pit behind our existing home stay at Jaubari. They have been working hard to make composting a norm for the way villagers deal with the organic waste they generate.
We hope to encourage them to create good quality compost that can be used for their own farms.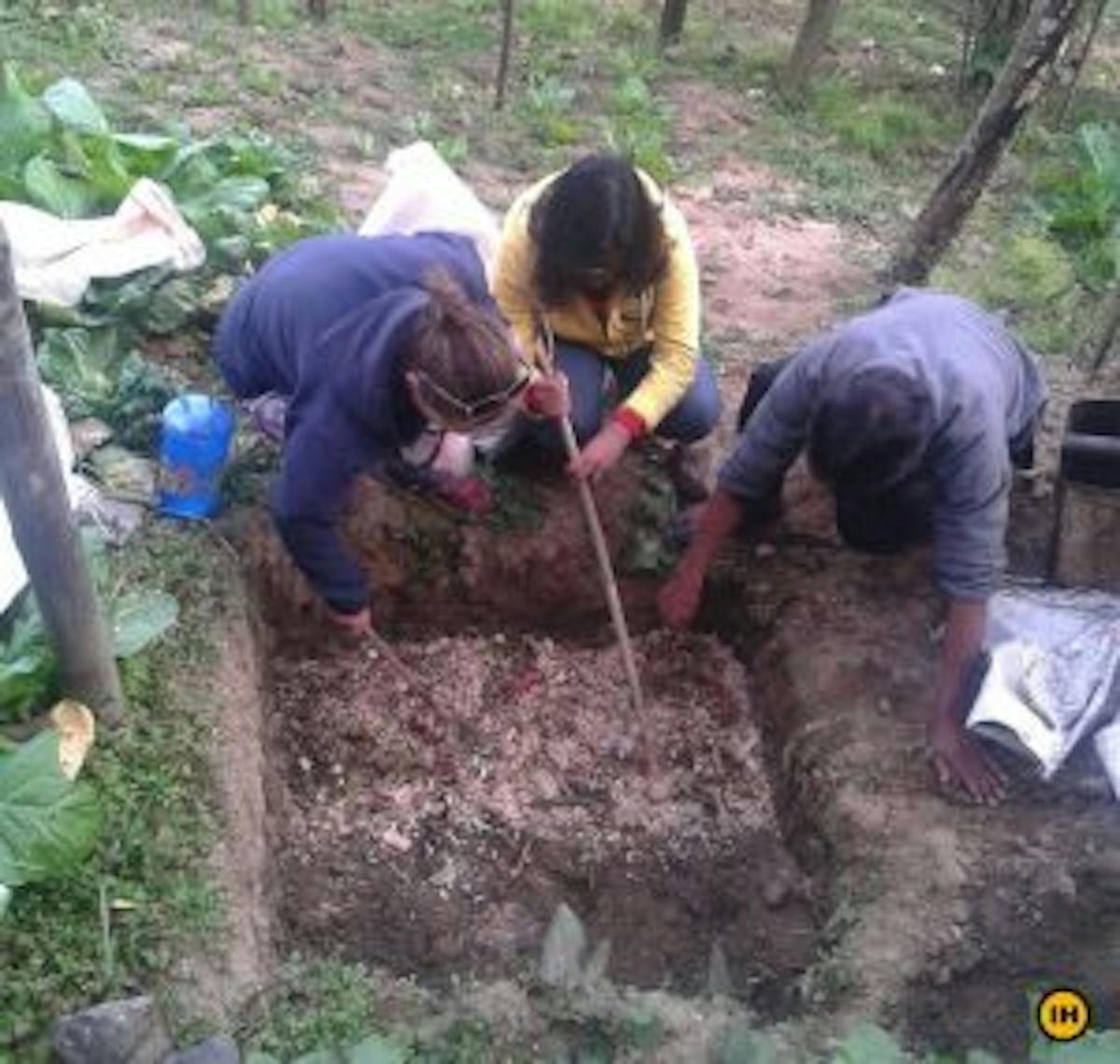 The new compost pit at Jaubari
Clean up at Jaubari
We also organized a clean up drive at Jaubari. This saw enthusiastic participation from over 20 people. The team and the villagers collected 35 kg waste within 3 hours.  
Overall, in the past 3 months in Sandakphu, we have collected:
Glass: 22 bags, 440 kg
Plastic: 1 bag, 1.5 kg
Recyclables (paper, metal, etc.): 3 bags, 11 kg
Non-recyclables: 3 bags, 8-9 kg
Upcycling projects (glass bottles, etc.): 30 kg
Upcycling waste at Sankri
Meanwhile in Sankri, our Green Trails interns have been working hard to make up-cycled pillows.  So far, trekkers have bought 18 such pillows.
The local tailor, seeing this, is now interested in making the pillows herself and giving it to us to sell.  This is what we wanted from the first place – to see to it that local people see waste as a resource.  
With the right start, we hope to build the right environment for a local enterprise to spring up and sustain itself.
Educational sessions at Sari
Indiahikes Trek Leader, Rajkumar, continued with his English sessions with children at the local school. The interactions with the school kids have left him surprised and impressed.  He could see the genuine interest and care the kids have towards protecting the environment.  This touched Rajkumar.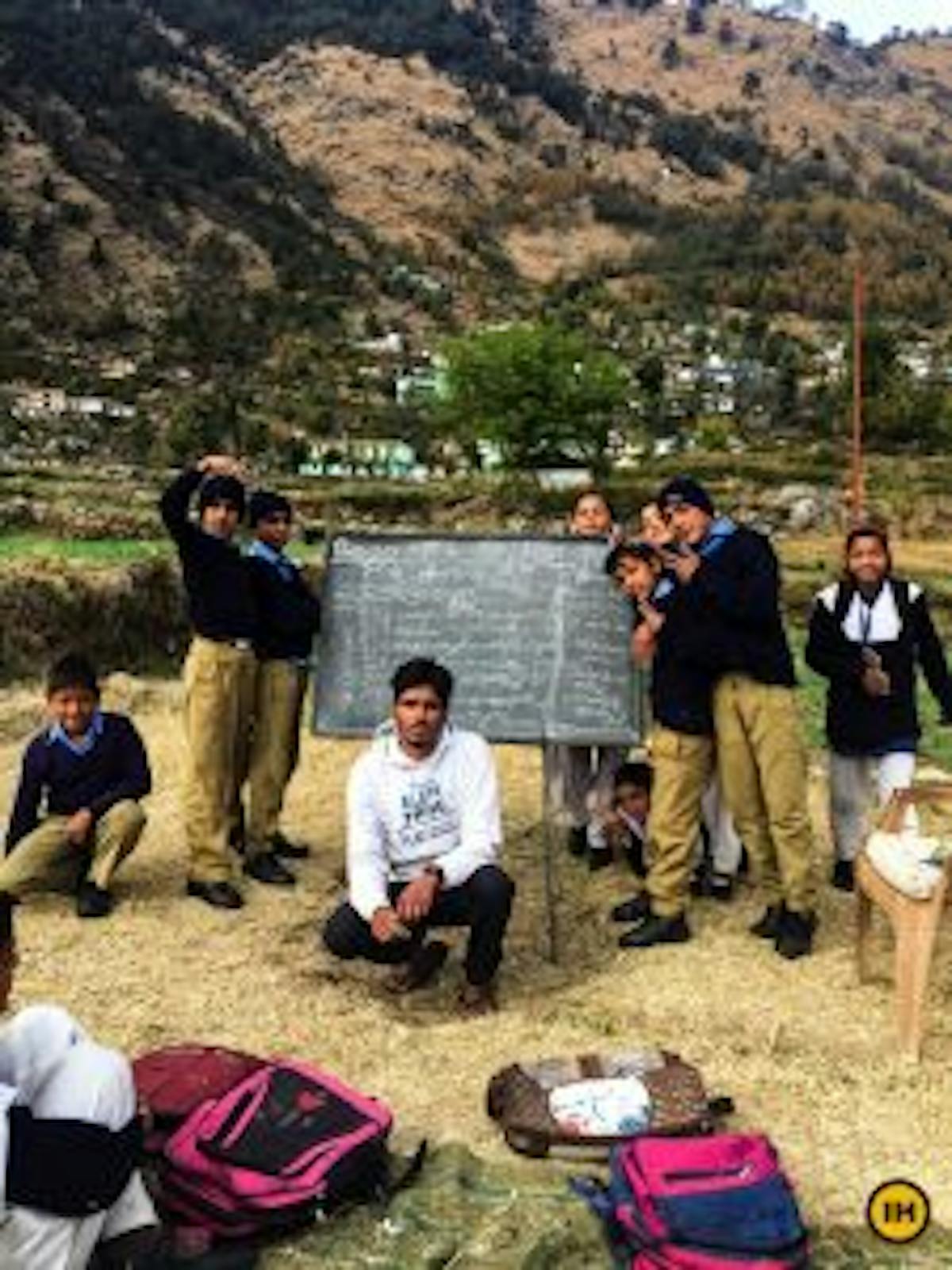 Rajkumar with his students at the school in Sari
What worries him and us is the lack of infrastructure to nurture and grow these kids towards becoming crusaders for the environment. The village still doesn't have resources to support a full fledged waste management system. The grown-ups themselves are hardly involved in creating one.  We hope to see this change!
Our Green Trails team is always game for new ideas and ways to tackle the growing waste crisis in the mountains. If you have any ideas to contribute, please email Lakshmi, our Green Trails Head on lakshmi@indiahikes.com.
Sign up for our much loved Weekly Mailer
We have terrific trekking tips, trek updates and trek talks to look forward to