Using Upcycling To Spread Waste Management Awareness Among Students
Share this story
This week we used upcycling as a means to teach students how to manage waste better.
Our Interns Gayathri and Prashanth noticed that the students of Rajkiya Prathmik Vidyalaya Primary school in Pundukeshwar sat on worn out mats. These mats were thin and torn in various places.
They saw this as an opportunity to teach the students about the usefulness of upcycling.
Upcycling saris to make mats
The students were informed about the activity a week in advance so that they have enough of old saris to work with. They remained faithful to the cause and brought back old, worn out saris from their mothers, aunts and even their school principal.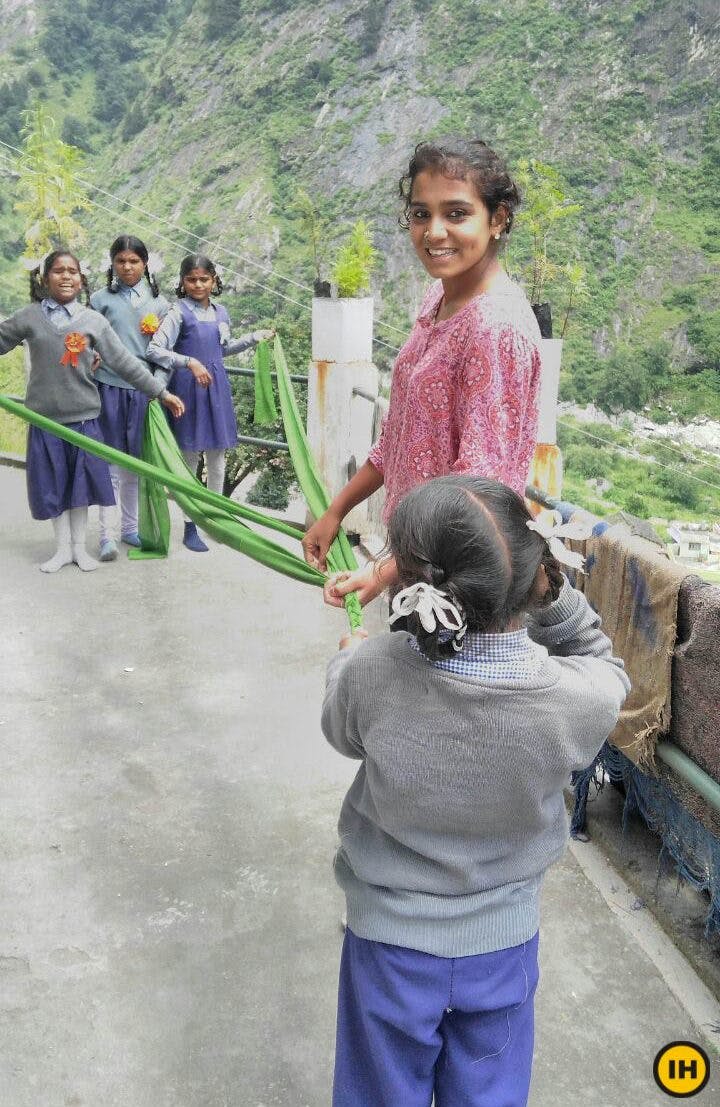 The students cut the saris into equal size vertical strips. They went outside their classrooms and held together three strips of the sari to braid it. The old saris were twisted and braided to make long cloth braids.
These braids were then rolled together to make a circular coaster shape held together by various threads.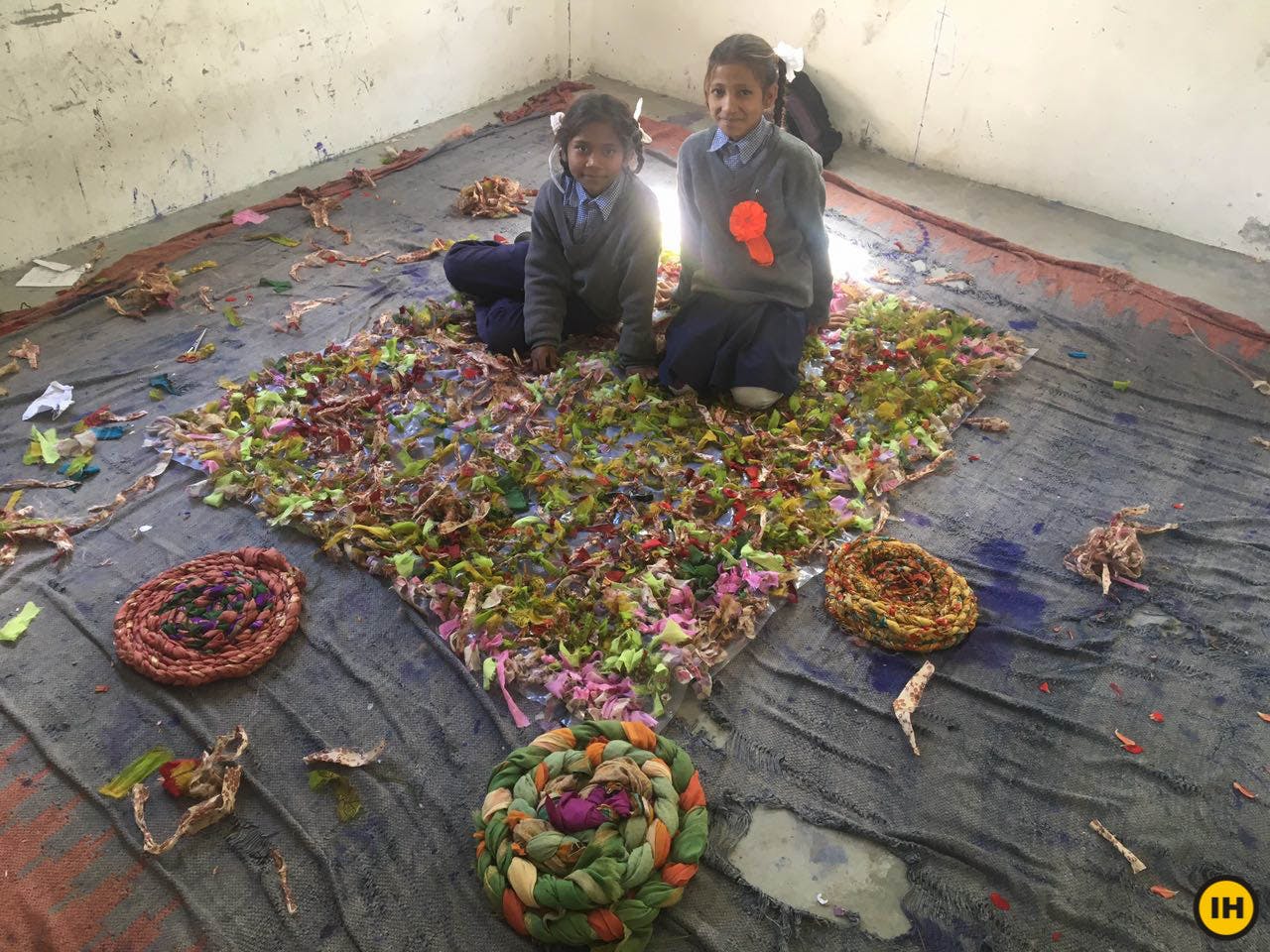 Read about how we upcycled plastic bottles to make bottle bricks
The students also made a mat using a sheet of plastic filled with holes. Small pieces of sari cloth were cut out. These were pulled out through the holes in the plastic held together with a knot at the other end.
The students sat around the mat and did not budge till they finished making what now looks like a colourful Alladin's magic mat!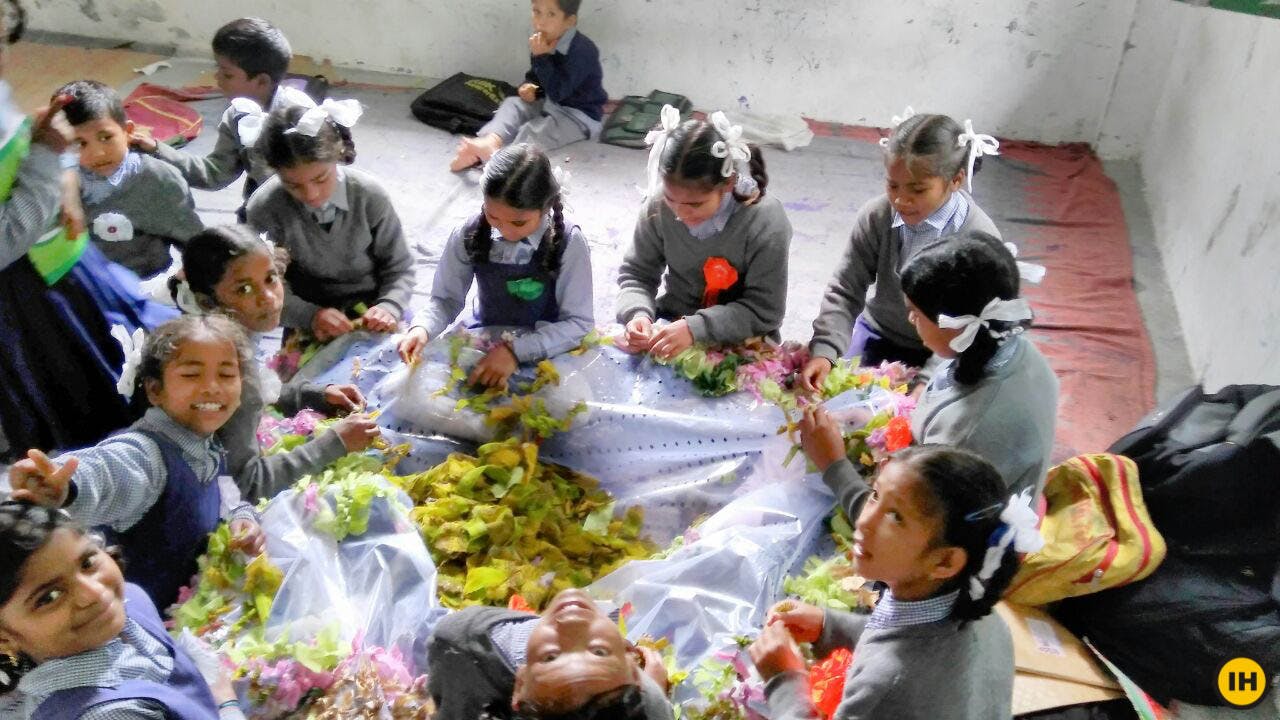 Origami and paper mache lessons in Pandukeshwar
Next, they taught the students origami using old newspapers.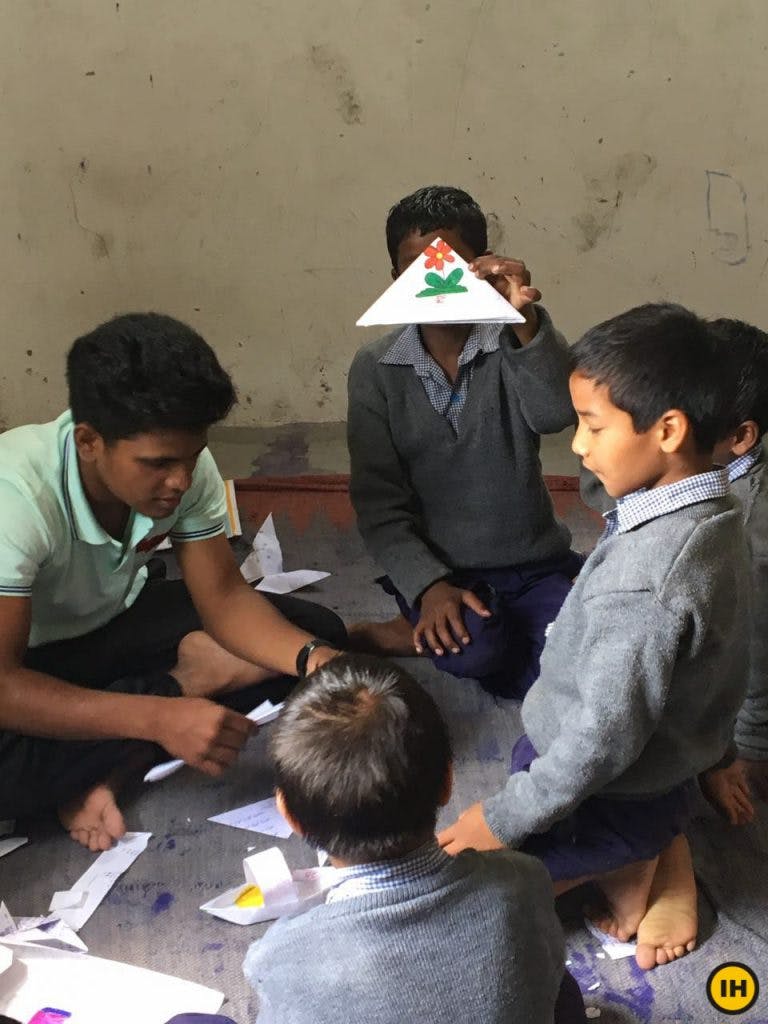 This was a fun activity for the students where they made birds, frogs, flowers and butterflies with the newspapers given to them. They were given the theme, 'Valley of Flowers' which was brought out perfectly in their artwork.
It was as though the valley had come alive in the classroom!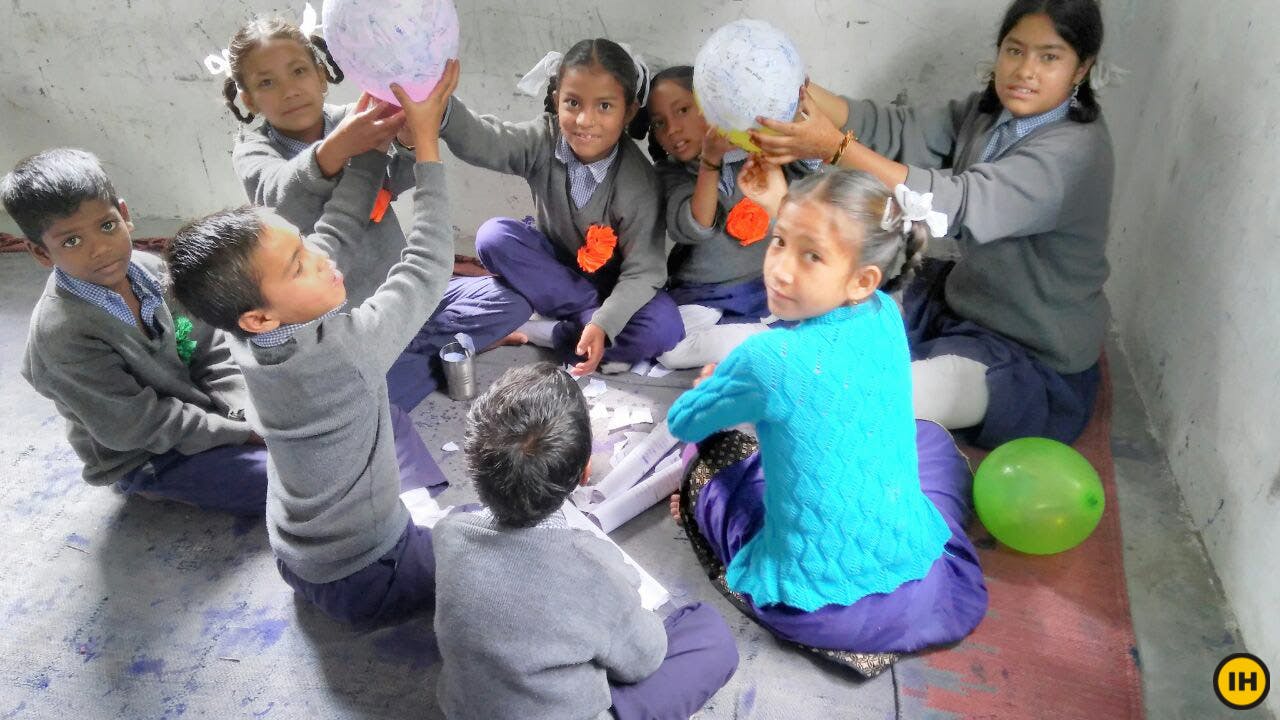 Their classroom now looks like a replica of the valley with butterflies, birds and multi coloured flowers stuck all over the classroom walls.
Poonam Ma'am, principle of the school, was delighted to see the artistic side of the students.
Paper mache was a big hit among these young Picassos. The students learnt how to make vases using paper mache this week. Once again, keeping the theme in mind, they decorated the vases with flowers.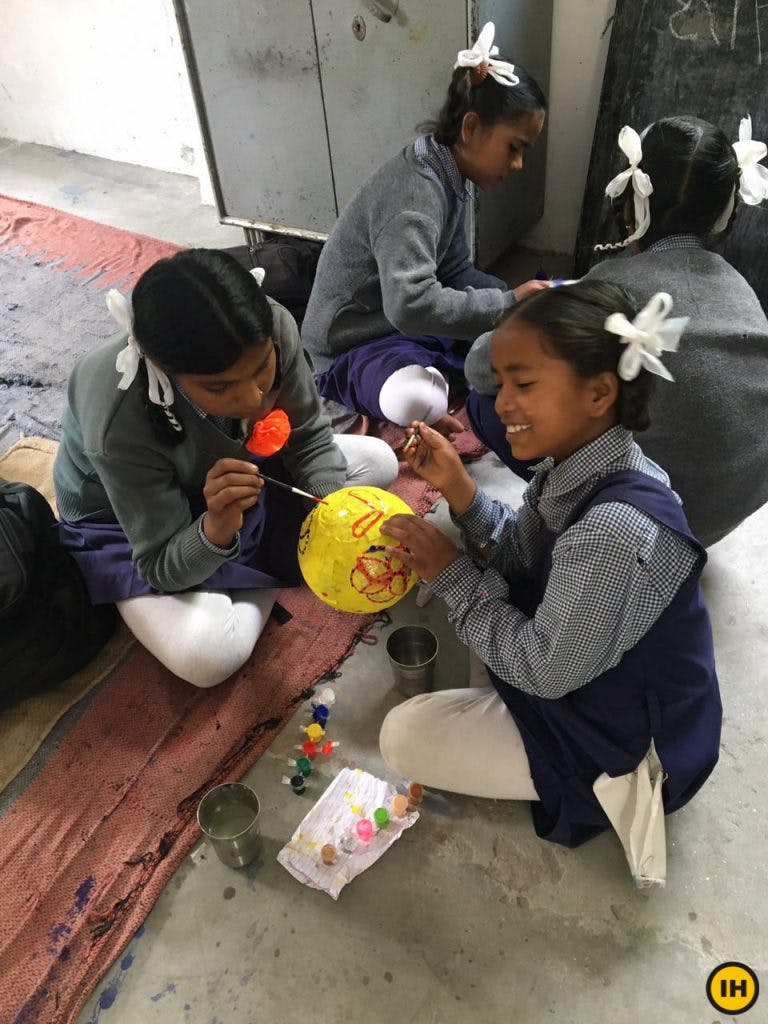 Some learning on waste management 
Apart from this, students were shown a video on waste management. The video focussed on waste segregation and it's benefits. The motive behind this was to teach the students the need for proper waste disposal.
They were also taught how to segregate waste so that they can practice the same in their homes.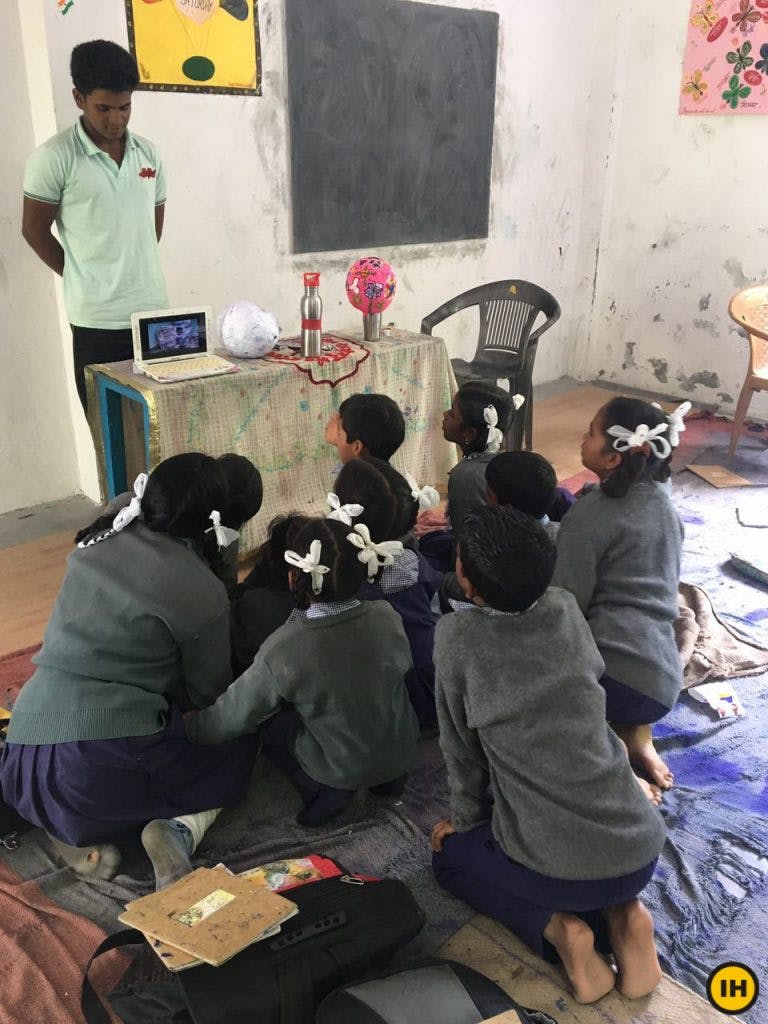 To know more about Green Trails visit our page here. If you are serious about making a change and keeping the mountains green then you must apply for the Green Trails Fellowship.
Sign up for our much loved Weekly Mailer
We have terrific trekking tips, trek updates and trek talks to look forward to