When waste turns into something you can sleep on
Share this story
I started out as an Green Trails intern with Indiahikes at Sandakphu. During my internship, one of the biggest problems I faced was finding ways to collect and dispose non-recyclable waste. Center Fruit, Lays, Maggi, chocolate and gutka wrappers were a constant eyesore along the trek. Point out this problem to the local people and they tell you that there is no infrastructure to handle non-recyclable waste. This is true for all mountains. So what can we do with this waste?
Research gave me multiple options. New technology to use plastic waste for laying roads was just coming in. Combustible plastic can be used as fuel in cement factories. These were exciting options but further research showed that neither of these options are viable at the present. Another option was upcycling.
What is upcycling?
It is reusing (discarded objects or material) to create a product of higher quality or value than the original.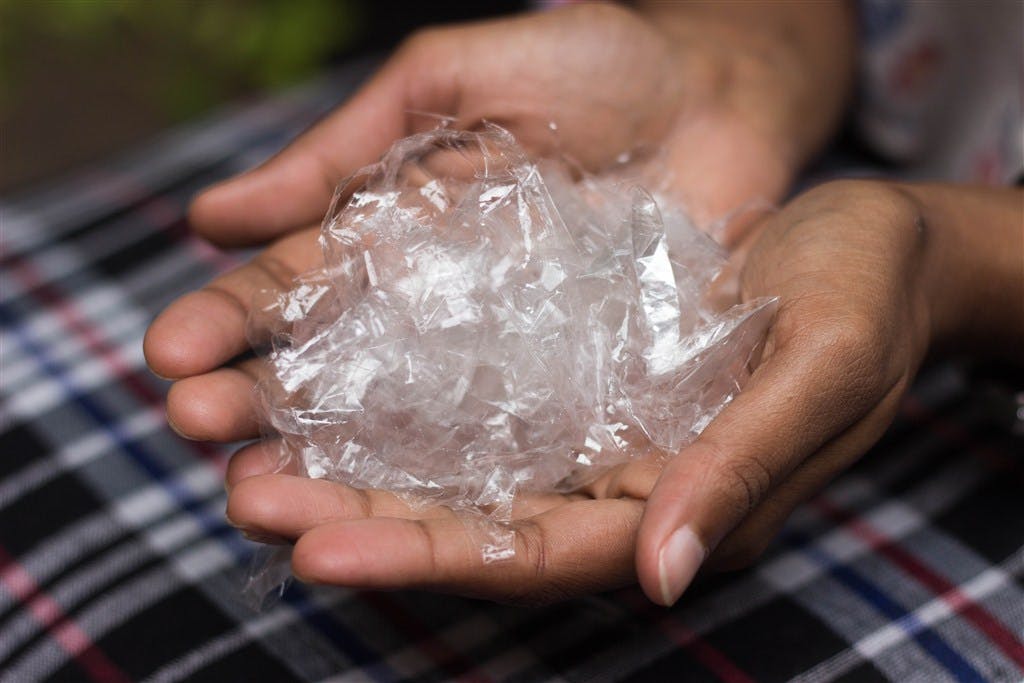 The story behind our "waste" products
Google ways to reuse waste and you will find plenty of crafty and innovative ideas for them. I was looking for something easy to adopt and scale. Most ideas didn't fit this criteria. So I lodged this thought at the back of my mind for a month and carried on with other work.  It was a month later, I was discussing possible ways to tackle the problem of waste in Lohajung, our base camp for Roopkund trek. One of our staff members mentioned that most villagers have old clothes lying with little to no use. That sparked an idea.
Reuse
Why can't we make reusable cloth bags out of them?  My old university had a recycle and reuse center that collected segregated waste from the whole community.  I thought of implementing a similar system here. My thought was to stock these bags in the market or hand it to villagers so that they can replace plastic bags/covers with cloth bags.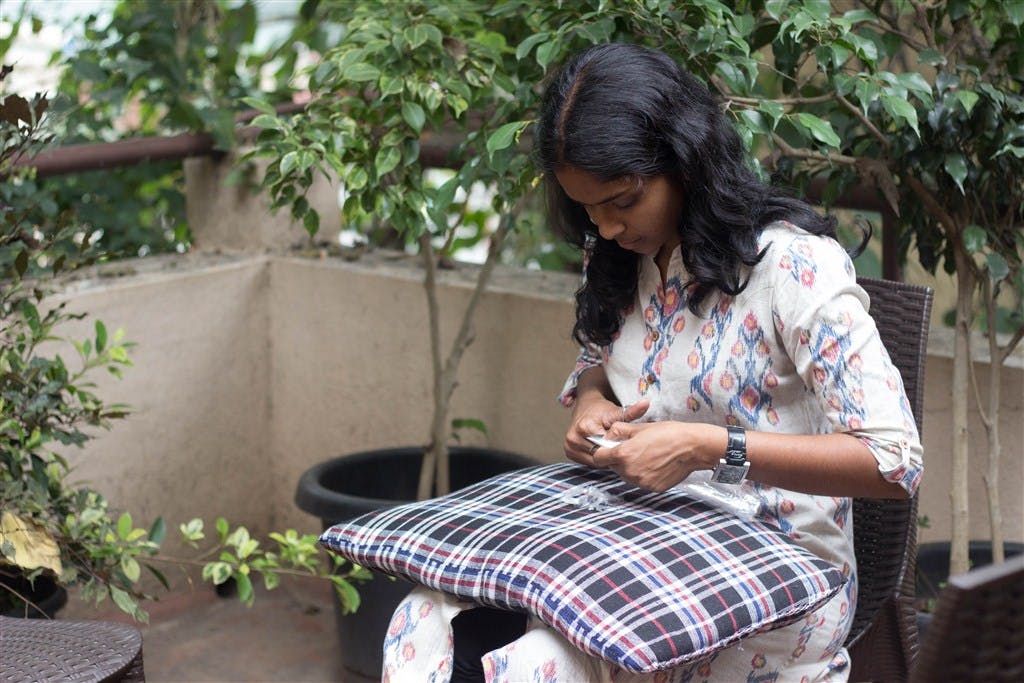 Thinking further, I realized that old clothes that are not redeemable can be used to stuff pillow cases.  I grew up with board dusters made with cloth scrap from tailors. But most of the clothes that we collected were in good condition and we realized that we needed more waste. That's when it hit us that we could use plastic wrappers to stuff these pillows.  Shred them and stuff them.  Simple.  Adding an elegant pillow cover with a trek specific design, the pillow soon became an artistic souvenir to take back and cherish.
Sampada, an intern with Indiahikes who carried out these experiments at Lohajung, the base camp for trek Roopkund, shared that she was quite surprised to see the end product. There was minimal noise and each pillow could take up to 50 plastic wrappers. She adds, "I used this yesterday and today and it felt like any other pillow. No one would know the difference. If produced in large scale, we could pretty much divert most of the non-recyclable waste that is collected."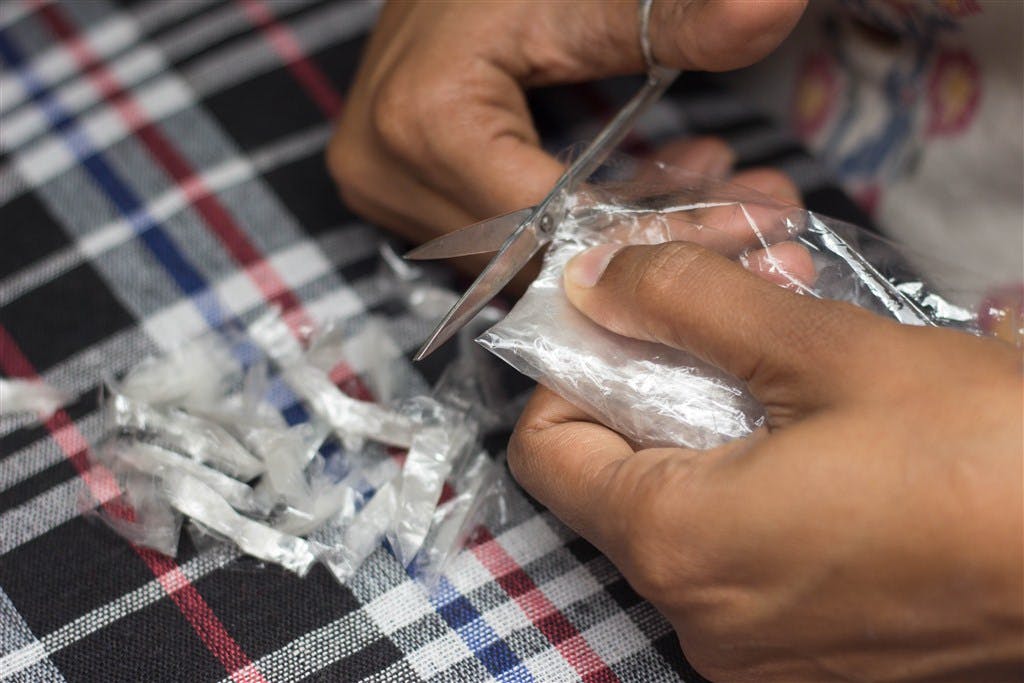 Currently, the only catch is that the plastic we use need to be clean or can be cleaned with minimal effort.  This is where the entire local community could step in.   My vision is to make this "for the people, by the people and of the people".  We are planning to provide training to the local people to take this as a small scale business.  The clean plastic waste generated by the entire village will be collected for a nominal price and will be used to make these pillows.
The profits from these pillows will be shared by the villagers. When local people see the environmental benefit combined with economical incentives, I believe they will be inclined to take this idea forward.  We are drawing plans to partner with them to make it a viable social enterprise. I hope that this enterprise grows organically to include many more products made from waste.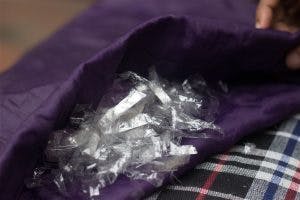 One of the most commonly generated waste along the treks is non-recyclable waste.  These wastes usually end up along trek route, is burnt or, if consciously collected and disposed, lands in a landfill.  Everyone knows that littering along trails is not an environmentally responsible means of disposal.  However, many fail to realize that even waste ending up in a landfill is not any better.  
Landfills are by no means neatly maintained and often are a huge source of pollution themselves.  If we can reduce the amount of waste reaching a landfill or the trek zone, and empower local people to take initiative towards this, we have taken a momentous step forward.  This is one small step towards that direction.
To understand what Green trails is, please click here.  If you want to be part of this movement, click here.
Tell us what you think!
What do you think of Pillows stuffed with plastic waste? Does the idea excite you? Or does it rattle you? We'd love to hear your feedback. If you have any suggestions, drop a comment!
Sign up for our much loved Weekly Mailer
We have terrific trekking tips, trek updates and trek talks to look forward to