Why I Became A Weekend Trek Leader with Indiahikes 
Share this story
"It was by chance that I landed on the Kashmir Great Lakes trek by Indiahikes. That trek changed the way I looked at trek leading. 
I was born and raised in Chhattisgarh. In the environment I grew up, independent thinking or non-traditional career choices were frowned upon. I struggled to break free from the set notions. Finally, I quit my full time job in 2019 and joined an International NGO.
In 2021, I was all set to travel to Croatia to represent the India Chapter for the NGO. Unfortunately the conference was cancelled and I had 7 days in my hand. That's when I decided to trek to Kashmir Great Lakes. 
On the trek I was in awe at how Indiahikes was actively working towards sustainable trekking. It felt like a new dimension had opened up in my life. Moving forward I wanted to actively practice sustainability. 
I also observed how impactful it was to work as a trek leader. 
Throughout my career I attended many leadership programs. But this was the first time I witnessed a role where you could apply all the learnings to impact people's lives in a very short span of time.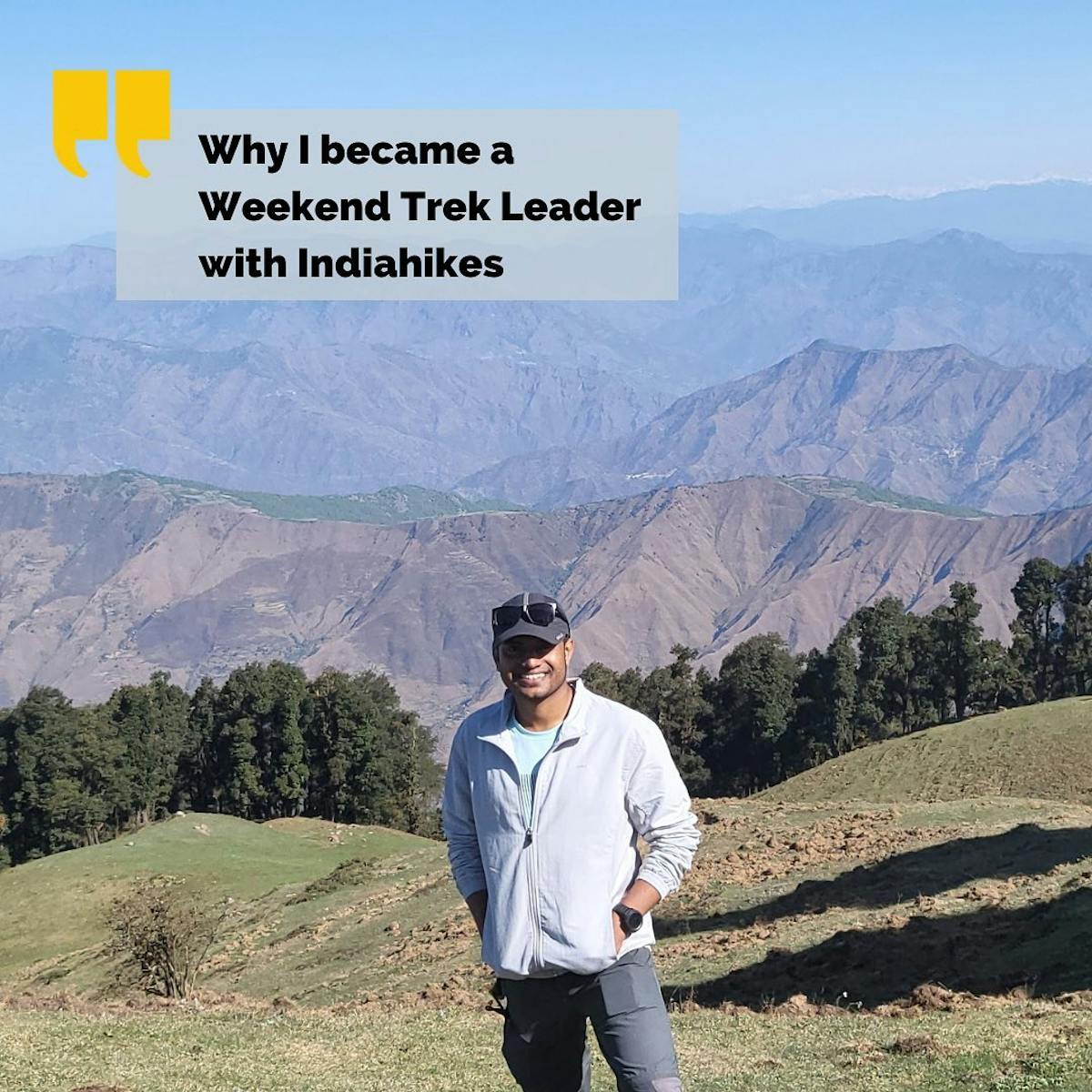 Saurabh Bhoyar on the trek
Soon after the trek, I wanted to be associated with Indiahikes. Around the same time Indiahikes opened recruitment for Weekend Trek Leaders. I decided to apply and got selected. 
In the past two months, I have led three groups as a Weekend Trek Leader. As I lead treks, I meet new people, talk to them about values like sustainability. 
Looking back at my journey I notice that these conversations give me a deep sense of love and pride about the work that I am doing. Being a Weekend Trek Leader here fills me with gratitude."
- Saurabh Bhoyar
Related Videos
How My First Himalayan Trek Changed My Outlook
How an Indiahikes trek Transformed Me 
Sign up for our much loved Weekly Mailer
We have terrific trekking tips, trek updates and trek talks to look forward to