What To (And Not To) Expect From The Valley of Flowers Trek
Share this story
Valley of Flowers is one of the oldest and well-established treks we have. In fact, the world knows of it! Its fame can be attributed to the British mountaineer Frank Smythe, who stumbled upon this natural Himalayan garden after a climb.
Yet, even with a trail as well-known as this one, we find trekkers have very little idea of what to expect. Trekkers, we notice, are going on this trail without any physical and mental preparation. Often, they don't know what they have signed up for.
So if you have just booked your trek to Valley of Flowers, or are considering booking this trek – this article is for you. I am going to be listing down things to expect and not to expect on this trail.
EXPECT picture-perfect settings, at Valley of Flowers and Hemkund Sahib
The setting of Valley of Flowers and Hemkund Sahib is extremely picturesque.
In Valley of Flowers, you see one side of the flower-decked valley rise up as tall cliffs while the other is guarded by snow-clad mountains. A serene Pushpavati river glides through the middle of the valley and meets it's snowy, moraine-y end at the glacier near the end of the valley. This very image is almost like a painting. It will stay with you.
Hemkund Sahib has an entirely different flavour. Behind the much revered Hemkund Sahib Gurudwara is a stunning green alpine lake. It sits between big mountains, with brahmakamals surrounding its edges. This scenery, along with the Gurudwara, exudes an aura of serenity like no other.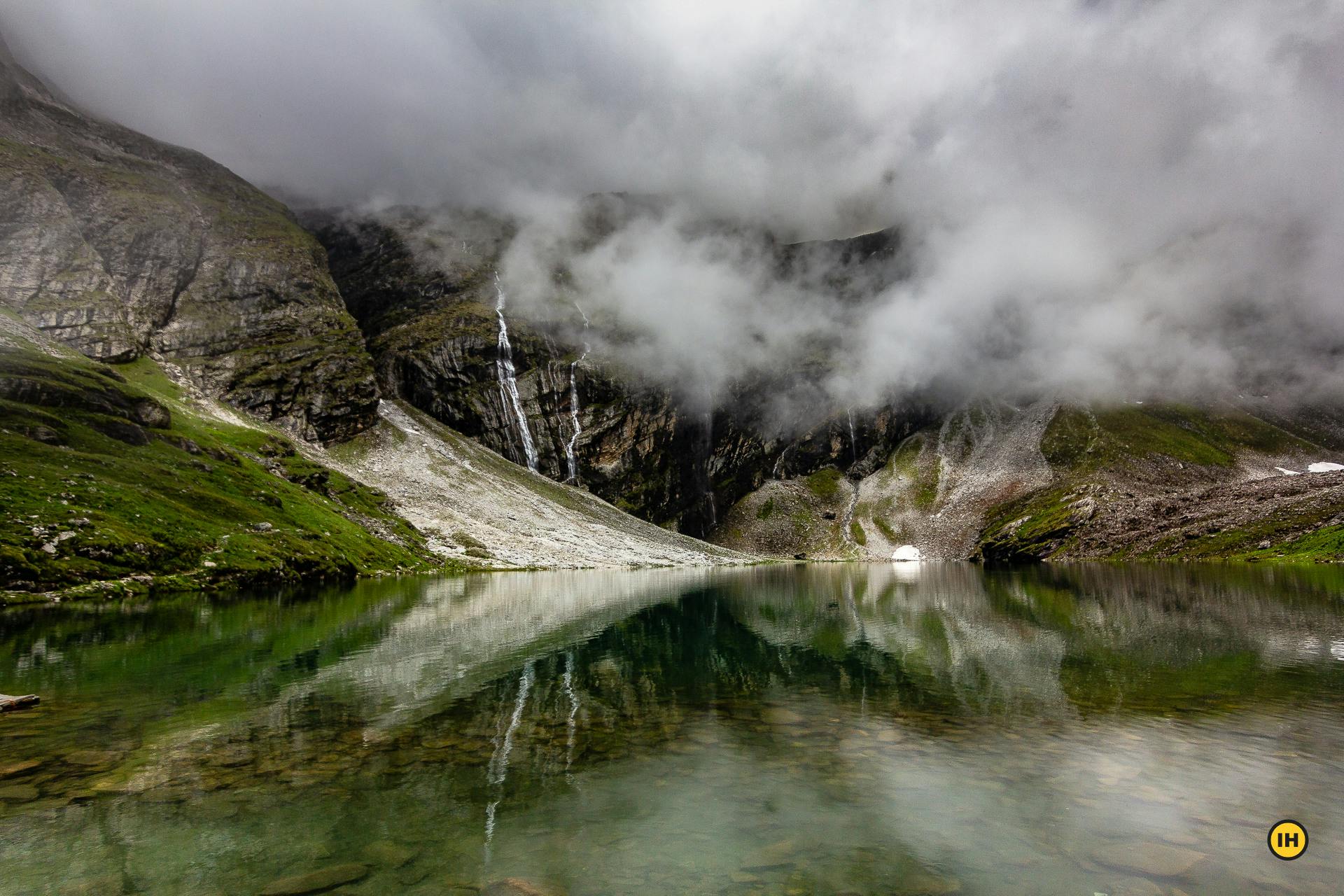 DON'T EXPECT this trek to be a walk in the park
A lot of people miss out on the beauty of this trek because they underestimate its difficulty.
To give you an idea, the trek starts at 6,300 ft (Govind Ghat) and the highest point of this trek is at 14,300 ft (Hemkund Sahib). That is a huge altitude difference and you are covering this over 3 days of trekking. This is not going to be easy.
The trail to Hemkund Sahib, especially, will take the wind out of you. It is a stiff climb out of Ghangria, angled almost at 50 degrees. The trail covers 6 km. The climb is so steep, you can cover only in 1 km in 1 hour. So prepare yourself physically.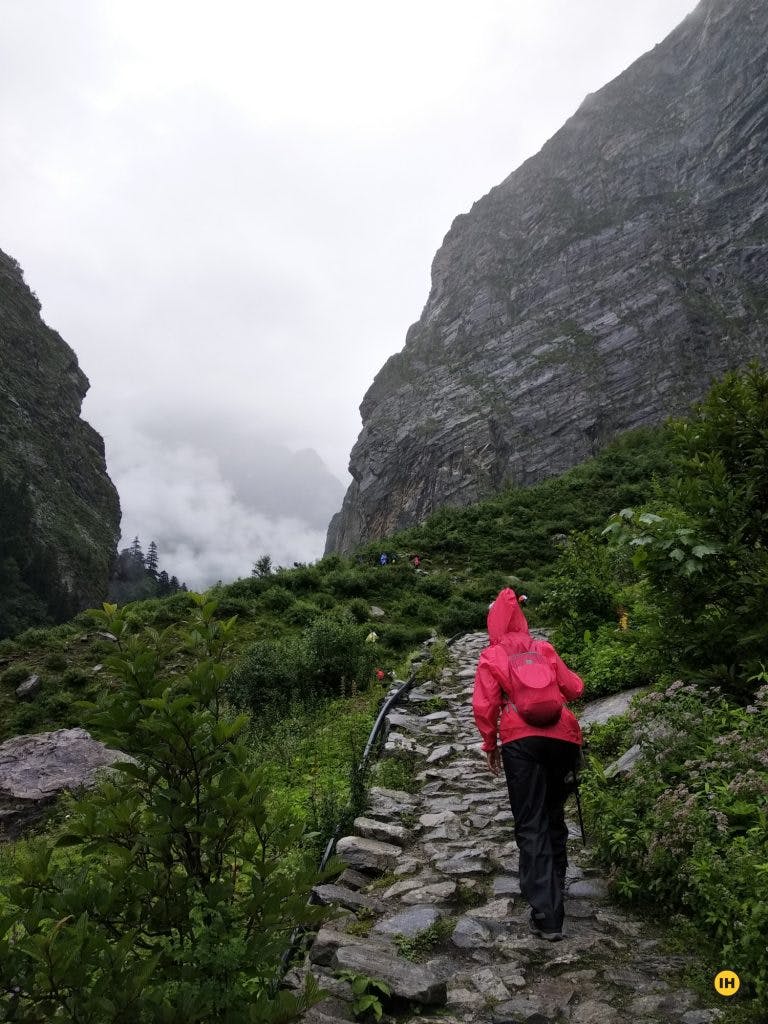 We suggest running (target 5 km in 40 minutes) brisk walking, and stair climbing. If you can, practice stair climbing with a backpack. This trail has a lot of steps, so it is harder on your knees.
To put it simply, this trek is not a walk in the park. We mark Valley of Flowers as an easy-moderate trek because it is one in comparison with other Himalayan treks. However, even the easiest of Himalayan treks is difficult when you are not fit.
EXPECT to walk on a wet, slippery trail
This is one of the few treks in Uttarakhand open during monsoon. The rains, after all, determine the flowering of this valley. So expect to walk on wet, slippery trails.
How much rain can you expect?
You may never face a horribly heavy downpour. It might rain, or drizzle, perhaps on one or two days of your trek. Carry all your rain gear with you for this trek – your poncho, rain cover for your backpack/daypack, a good pair of trekking shoes so you do not slip.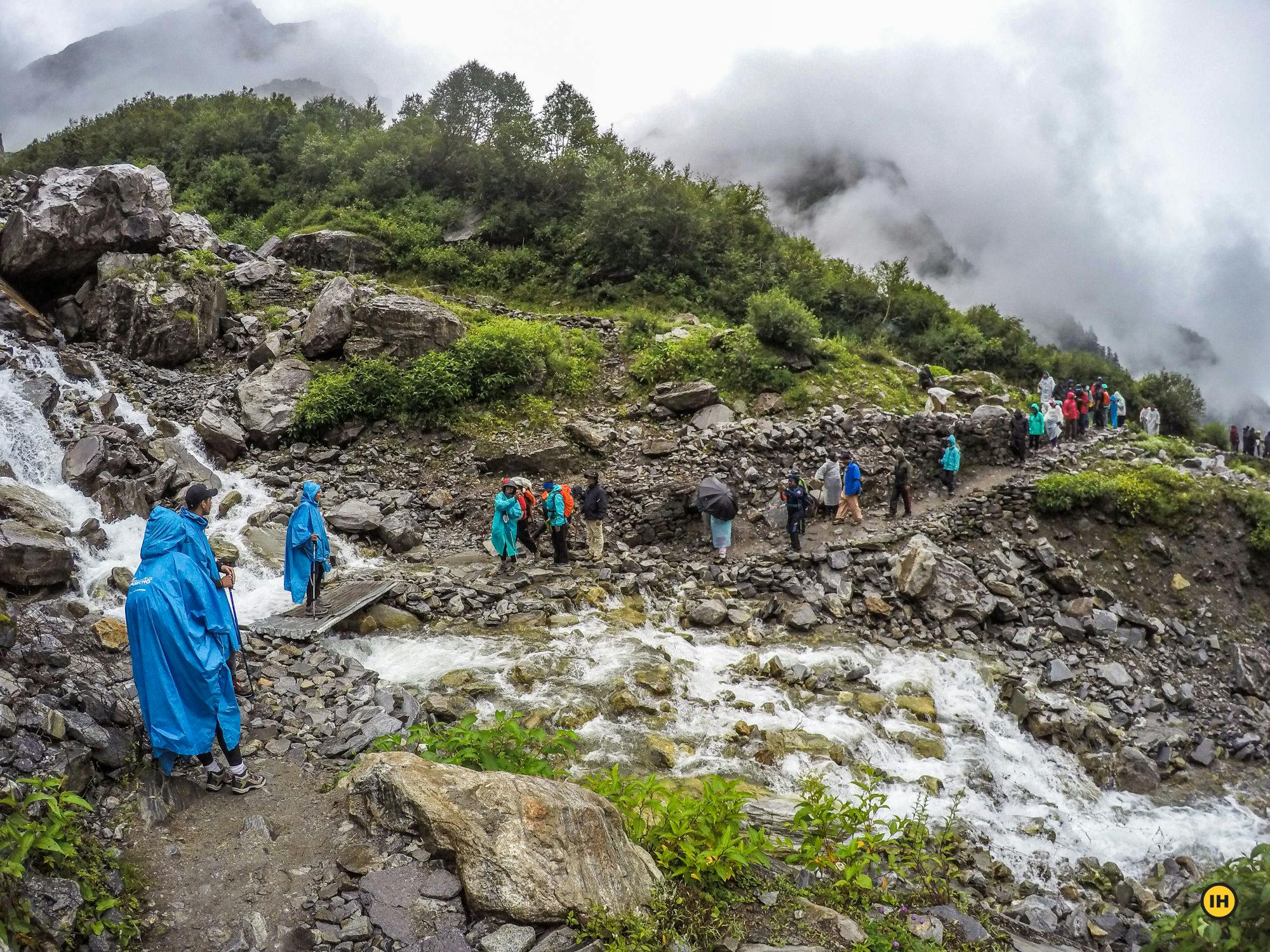 DON'T EXPECT every bud to be flowering all at once
The flowers you see in the valley comes in layers. The first set of wildflowers come in the beginning of monsoon in July, and then in August, and then changes in relatively drier September. Depending on which week you are going, you will see different kinds of flowers blooming. A lot of them would still be in a bud. The expanse of the valley will be in a riot of colours. Each week in this valley is going to be different!
EXPECT seclusion only at Valley of Flowers
Be prepared to face a crowd on this trail. The trail only starts getting secluded when the trail to Valley of Flowers splits from the one going ahead to Hemkund Sahib.
Once you enter the gate to the valley, there are fewer people on the trail. It is a welcome change from your first day of trekking.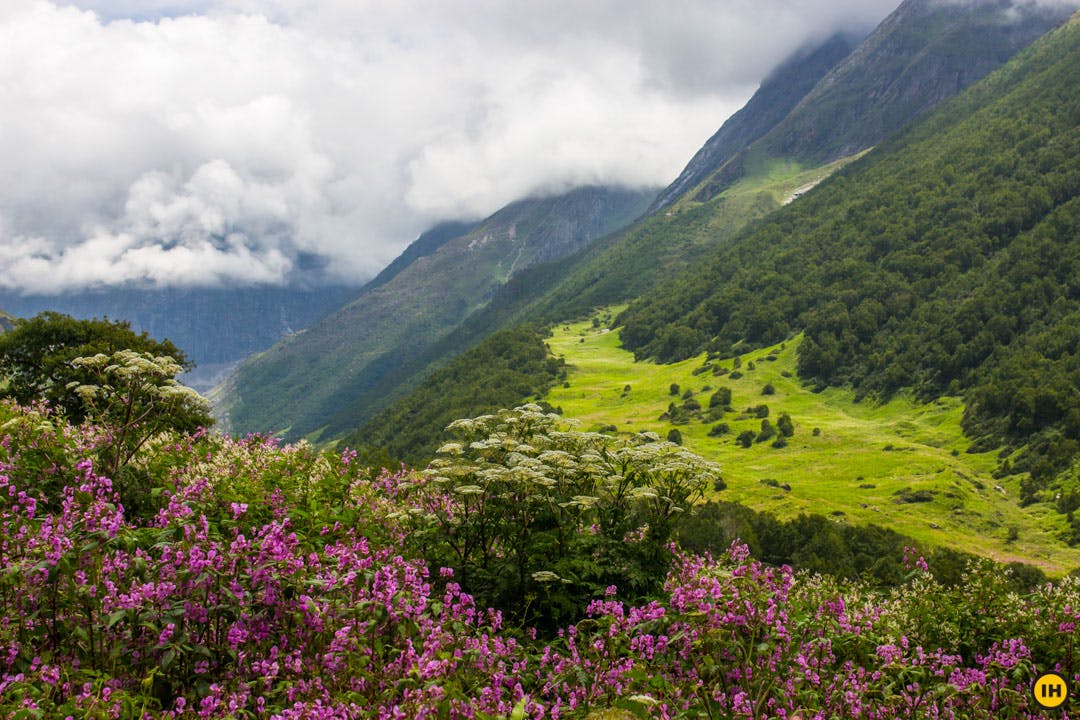 DON'T EXPECT a mule to take you up on the trail if you're trekking with Indiahikes
Don't expect a mule to take you up to Hemkund Sahib if you are trekking with Indiahikes. As trekkers, we expect you to be responsible for yourself and trek all the way to both Valley of Flowers and Hemkund Sahib with your own two legs. After all, in the true spirit of trekking, you earn your wonderful views!
EXPECT a lovely (11-hour!) drive to your base camp, Govind Ghat
There are a couple of things to watch out for on the drive to Govind Ghat. One of them, and perhaps the most prominent, is the confluence of Alaknanda and Bhagirathi – Devprayag. They merge to form the Ganga, a lifeline to millions, thereby earning it's status among myths and religion of our country. The colour of Alaknanda, a greenish-blue, a shade of river you can only find in the mountains – will definitely strike you.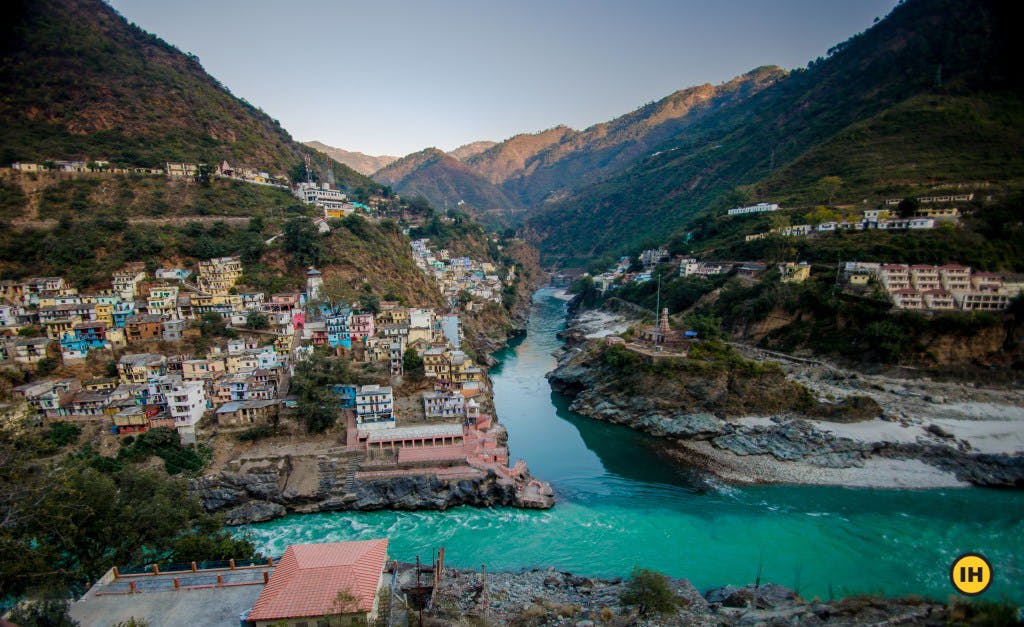 You see Devprayag after your vehicle climbs out of Haridwar and Rishikesh. And then you follow the stunning Alaknanda along the Badrinath highway. The roads here are cut on mountains edges and at times, you only see this electric green-blue river roaring in the gorge deep below.
This is an 11-hour drive that takes you through lush green cover, small villages, waterfalls. As you go closer to Govind Ghat, you see dramatic cloud cover hanging over the imposing cliff-like peaks.
DON'T EXPECT Vehicles to take you to the Valley of Flowers
No vehicle can take you up to Valley of Flowers or Hemkund Sahib. There are no motorable roads. The road ends at Govind Ghat and goes a little further up to Poolna. Beyond this, there are only mountain trails.
Considering how well-established Valley of Flowers is compared to all our other treks, you will find a good, concrete trail laid out for you.
Since Valley of Flowers and Hemkund Sahib share the same trail for most parts, you will find pilgrims trekking along with you. And despite the fact that trail sees so much footfall, it is extremely clean. This is all thanks to the volunteers who sweep the trail every day.
EXPECT to soak in a religious atmosphere at Ghangria
Ghangria is a one-street village lined with hotels, restaurants, shops, and a Gurudwara. The village is teeming with Sikh pilgrims as Hemkund Sahib is one of their most revered Gurudwaras. The morning will ring with chants of "Waheguru Ji Ka Khalsa" and "Satnam Shri Waheguru Ji". This religious atmosphere brings its own unique flavour to the trek.
There is also a helipad, half a kilometre from this village. You may hear the droning of the helicopter as it takes pilgrims to and from the Govind Ghat helipad.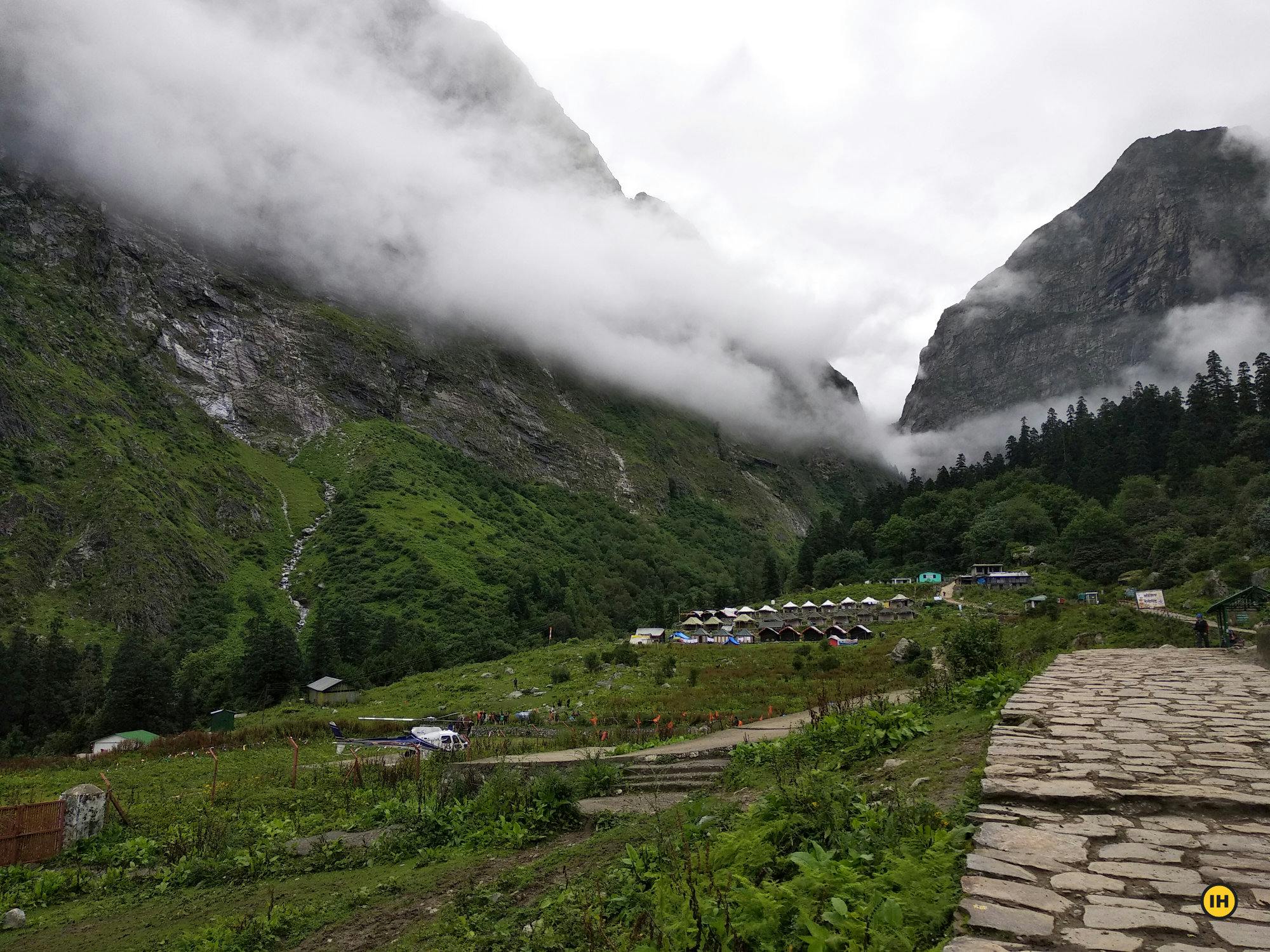 DON'T EXPECT a luxurious stay
Valley of Flowers has relatively better infrastructure than most of our other treks. While you are not going to be camping in tents on this trek, it still is prudent not to expect luxury.
Ghangria, where you will be staying for three nights, and Govind Ghat, are still in remote regions of the Himalayas. Your lodges and its accompanying facilities – toilet, rooms and food – are going to be basic.
Valley of Flowers is a legendary trail. If you have prepared well – mentally and physically, the trek will reward you with beautiful settings right from your drive to the base camp. It will also gift you with a certain soul-stirring serenity that surrounds Hemkund Sahib gurudwara. As we hear a lot of our trekkers say, "Valley of Flowers is for your senses, and Hemkund Sahib is for your soul." That summarises this trek perfectly.
I would be glad to hear your thoughts about how you fared on the Valley of Flowers trek. Is there something I missed out in regard to what you can expect from this trek? Drop-in a comment below!
Related Videos
Best Time To Do The Valley Of Flowers Trek
Sign up for our much loved Weekly Mailer
We have terrific trekking tips, trek updates and trek talks to look forward to