Here's What sets Indiahikes Apart from other Trekking Organisations
Share this story
Many trekkers ask me why Indiahikes? What sets it apart?
If I had to list every reason, I'd be writing a 10 ft long mail. Because looking at Indiahikes from a trekker's perspective, I'm a fan!
Instead, today, I'm going to give you a slight insider's perspective.
I'm going to tell you about one aspect that makes me proud to be at Indiahikes — training sessions at Indiahikes. 
At first I assumed it as normal. The constant attention to training. I thought any big organisation would have such a system.
I would notice our Trek Leaders undergoing medical training, sometimes wilderness training with the National Outdoor Leadership School (NOLS), our cooks training with the faculty of the Institute of Hotel Management, our mountain staff getting trained by instructors from the Nehru Institute of Mountaineering (NIM).
An incident that woke me up
But one day, something happened in the mountains that jerked me awake.
A trekker on the Roopkund trail was hit by severe Acute Mountain Sickness (he was not trekking with us). His health started to deteriorate very rapidly. Though there were trek leaders of other organisations around, no one knew what to do.
Finally, they approached Indiahikes, and Venkat, our Trek Leader was able to get them out of a near-death situation. It is the first story in this article – Read what the trekker had to say here.
Then I began to notice more and more of these stories of our Trek Leaders saving lives. I felt proud, but I was trying to understand why our Trek Leaders were able to take such swift decisive steps during emergencies where others with similar certifications could not.
That's when I began to notice the relentless amount of practice and training our Trek Leaders were put through.
After a trek ends, you would expect Trek Leaders to take rest before leading the next team. Instead I found them sitting down with books, or practising under the strict eye of a senior Trek Leader. They were training on every topic — flora, fauna, safety, Green Trails, medicine. Not a minute was wasted.
This seemed to be an everyday thing at Indiahikes.
I have not seen so much emphasis on training anywhere.
Now, I notice that many people want to join us simply to be trained to be better professionals.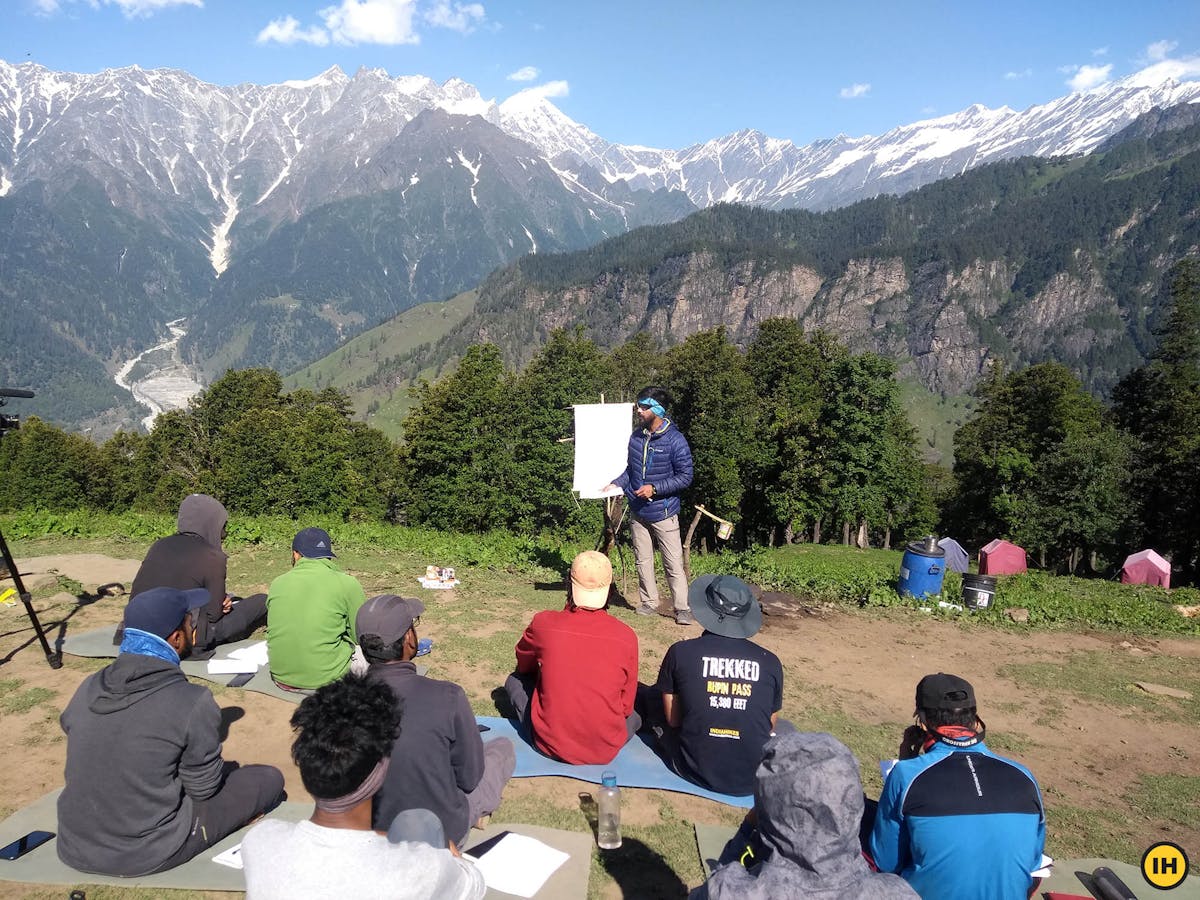 Our training happens anywhere. Impromptu training program for Trek Leaders at Gulaba. Picture by Trek Leader Samkit Jain
Training during the early days of Indiahikes
Interestingly, training is not something new at Indiahikes. We have had training sessions ever since the inception of Indiahikes, albeit in an informal way.
"Right in 2008, before we had any employees, we had a vision for how we wanted some of our roles to be," says Arjun Majumdar, our founder.
"For instance, the role of a Trek Leader as it is today didn't exist back then. Back then, a leader would be in charge of taking trekkers from Point A to B and back, often just shepherding a team."
"But that's worlds apart from what our vision for a Trek Leader was. We wanted leaders who would add to the experience of the team, bring the trek alive with their knowledge, keep the team together with excellent communication skills, and of course save lives if the situation called for it," he adds.
And that's exactly how our Trek Leaders are today. They're the cream of the crop. Same goes for our cooks, guides, ops team members, Trek Coordinators and others.
How we look at training now
Last week, our mountain cooks, whose food our trekkers already love, were being trained by Mrs. Indrapreet Kaur, who runs her own restaurant, and has professional cookery courses. She was training our cooks to relearn 20 dishes.
Our purpose was to make every cook's dish taste consistent. The course took 5 days with almost 10 hours of unsympathetic training each day, totalling almost 50 hours of training, with a consistency test in the end.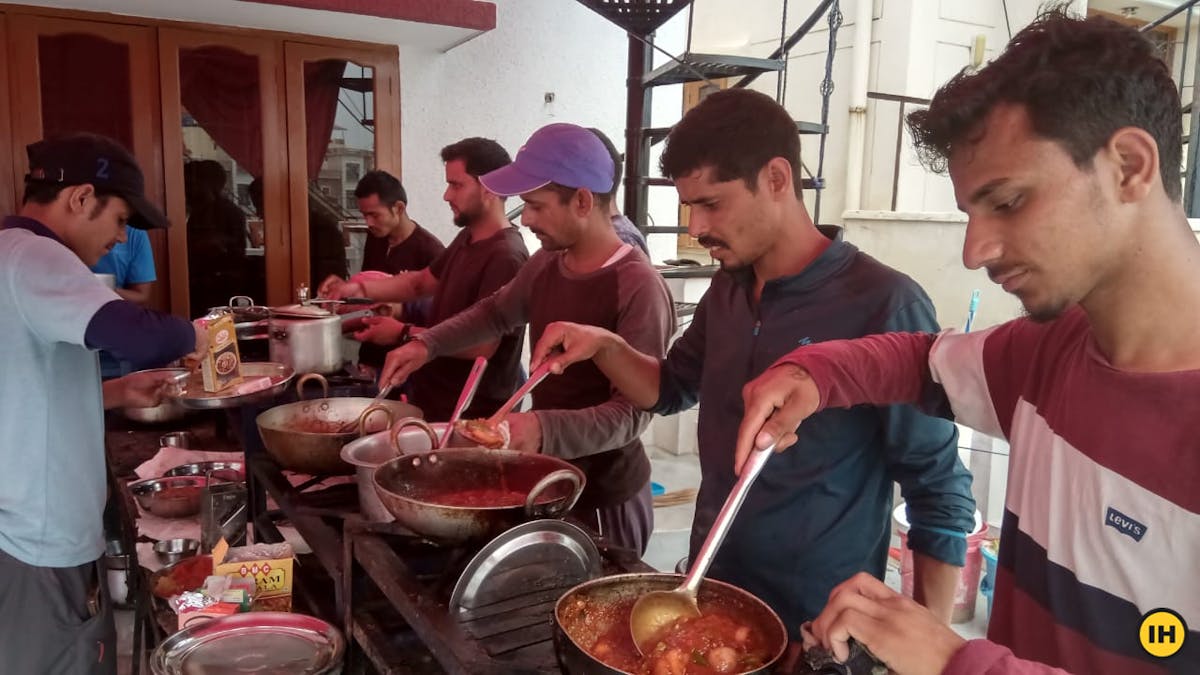 Cooks learning to maintain consistency of taste in all dishes. Picture by Mahipal Singh Bisht
This is how we look at training now. It is a never ending evaluation-driven system. It feels strange, but our guides sit for exams. Our cooks have practical tests. Our helpers have to get their grades, our Trek Leaders have weekly evaluations. It is a holistic approach to increase the skill level of every member at Indiahikes.
You may not know, but we have a full fledged training centre in Dehradun, where training happens 365 days. In our training team there are dedicated trainers, module makers, and course designers. They have full time roles doing nothing but designing courses.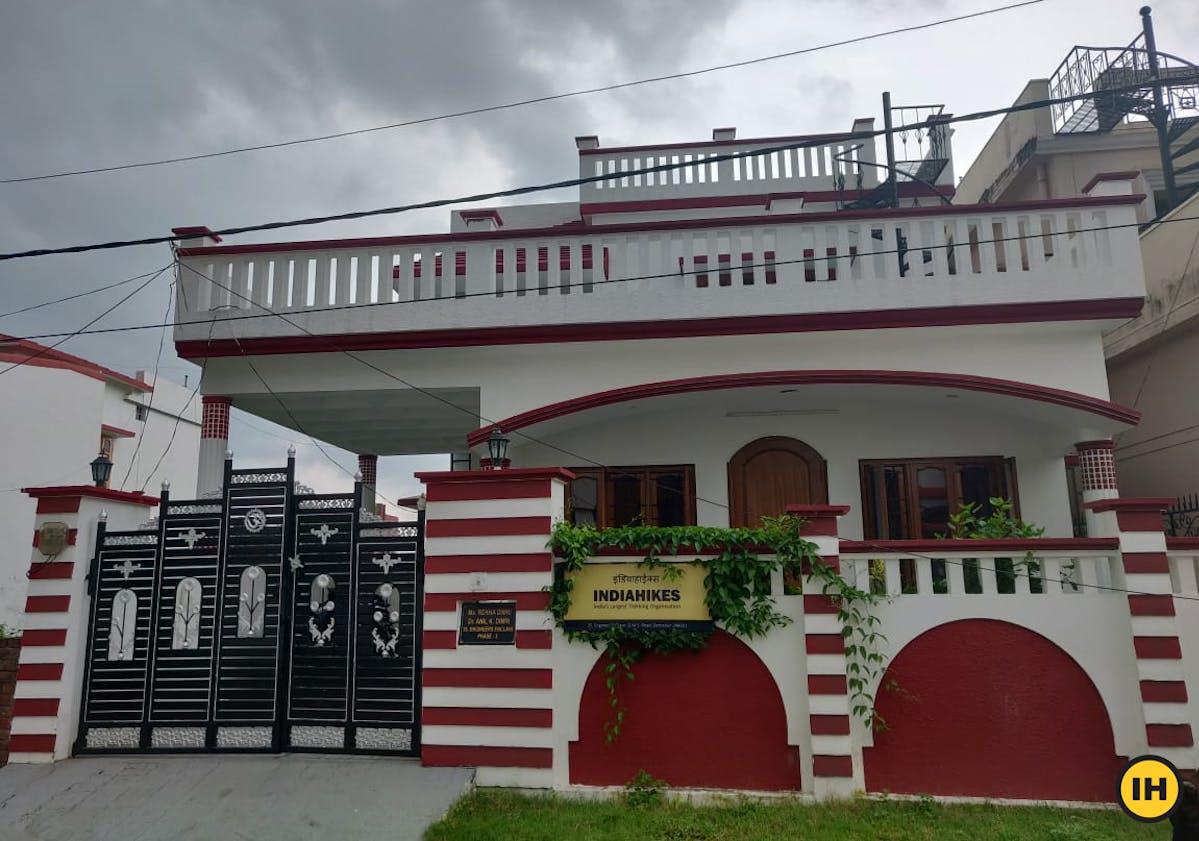 Indiahikes training centre at Dehradun. Picture by Trek Leader Nitesh Kumar
Training happens 24 hours, everywhere
While our cooks were getting trained in Dehradun, there was another training session going on for our mountain staff on basic safety and environmental skills at the same campus.
There were also parallel training sessions for guides in Manali, and at the Valley of Flowers.
"We have a larger vision for our guides. We don't want them to just assist Trek Leaders. We want them to be decision makers. It is not enough if they have the technical expertise of basic and advanced mountaineering skills. We would like to see them at par with any mountain guide in the world," says Sandhya UC, our co-founder.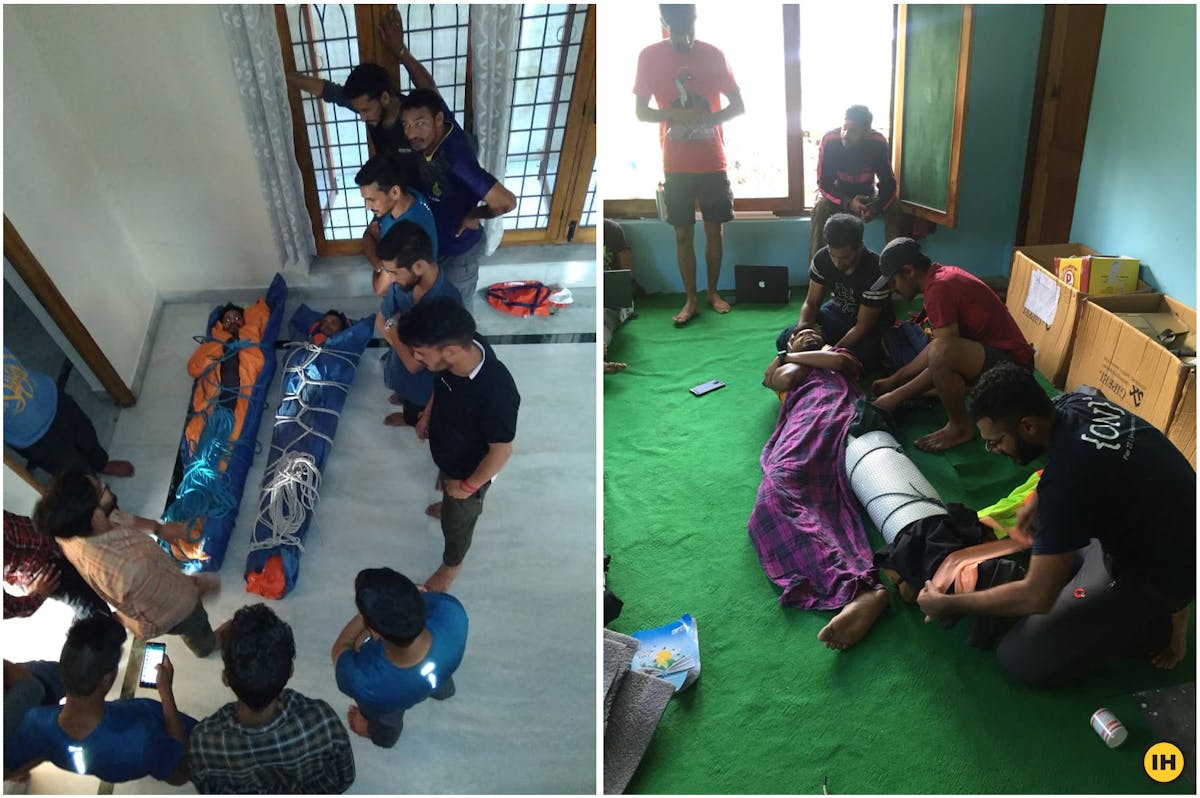 L- Our guides practicing safety procedures at Dehradoon Training Center. Picture by Manish PasadR – Trek Leaders going through evacuation drills. Picture by Slope Manager Raj Kumar
And this is how it is at Indiahikes. Everyone is pushed to be more ambitious, to get on a global level. Even if they aren't very ambitious when they join us, I've seen people change. I've seen them push their boundaries and achieve things they never thought they could.
I can say this from personal experience.
When I joined Indiahikes, I was a newbie to everything. I had been on a few treks in South India, I had a media background and some experience in print media, but I was nowhere close to being a trekker or a half-decent content creator.
It has taken five years of daily training, from learning how to absorb knowledge from small experiences, to applying that knowledge, along with specialised training in content, with the founders constantly mentoring and training me.
And anyone working at Indiahikes would tell you of a similar experience. Everyone here is training with the sole purpose of creating global professionals, who are pushed to be ambitious and leave their mark on society.
This is one of the reasons I give people who ask me the first question I mentioned in this mail.
That's why Indiahikes. 🙂
Sign up for our much loved Weekly Mailer
We have terrific trekking tips, trek updates and trek talks to look forward to