Why should you encourage your child to hike?
Share this story
Remember those days from your childhood when you would run amok in the park playing hide and seek or running and catching? Or maybe travel to a local farm and lie under the stars? Well, we did the same too. But that carefree laughter seems missing amongst children these days. Shailja S, the head of Indiahikes' edu-adventure project, Eco Hiking Programme, writes about why you should expose your child to the world of hiking and take them out to the countryside more often.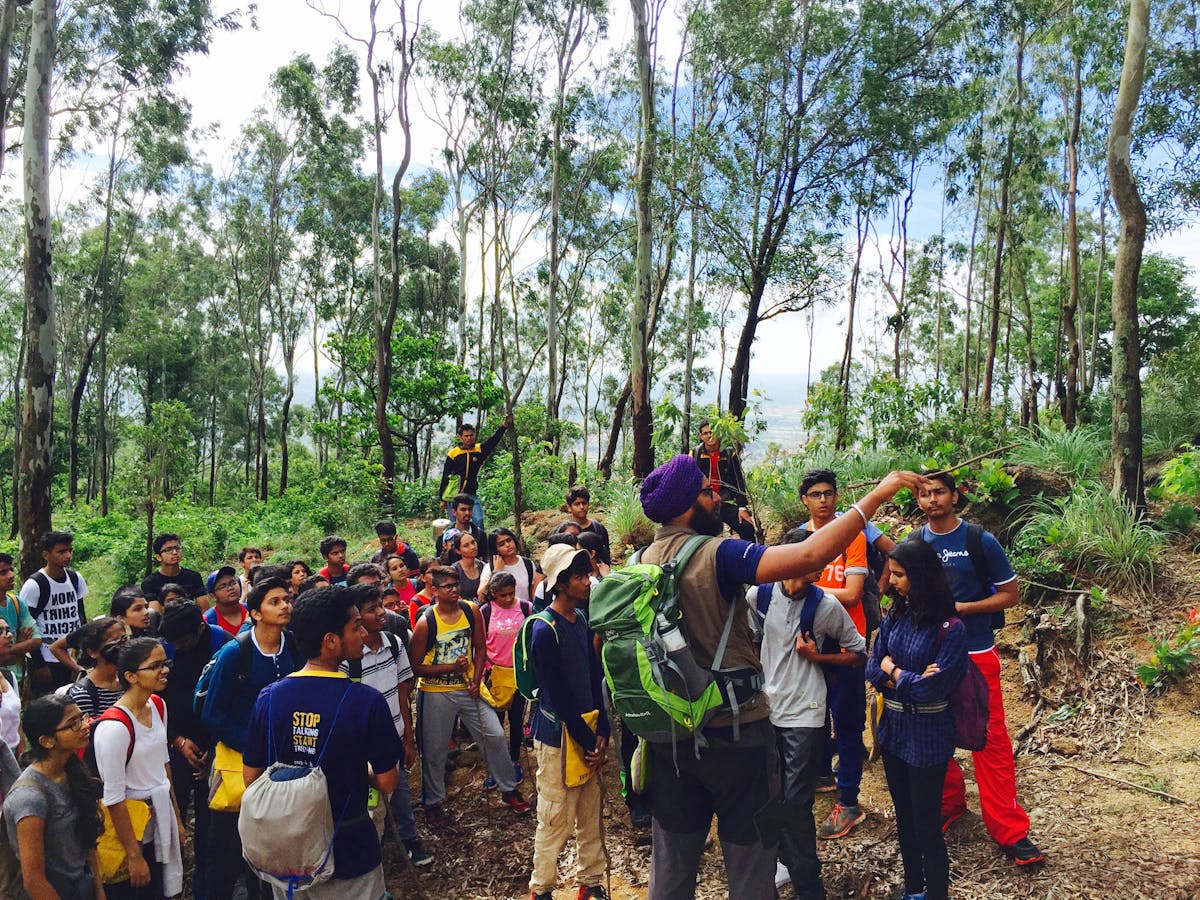 PC-Vidhi Kapoor
I remember, when we were kids, we did not have gadgets like cell phones, laptops, computers, PSP's, X-boxes and video games. The only few sources of entertainment in terms of technology were televisions and radios. But we never felt deprived, as we were exposed to the outdoor activities. Neither our parents nor we ever bothered about the harsh sun or rain or thunder; such things never stopped us from running outdoors and letting our hair down.
However, these days, I've noticed that parents have become very protective about their children. They want to provide them with the best of the comforts. If you look closely, you'll see that humans adapt to their surroundings very easily. We are meant to explore and experience the real world, as opposed to the man-made world. The real world is out there, in the lap of nature, in the mountains, forests, rivers and oceans.
In order to toughen up your child, you must let him/her have a taste of the real world, experience nature at its raw best. You can't imagine what changes an activity as simple as hiking can bring to your child.
Why choose hiking when there are so many other outdoor activities?
Swimming, tennis, badminton, basket ball, football, cricket and yoga, all these are a part and parcel of urban life. They're no doubt very good for your children to imbibe healthy competition and fitness. You may think, "Then why should I risk sending my child to the hills, far away from home and with strangers?"
I, being a mother myself, can very well relate to and understand your fears, but let me tell you this. These are simply unfounded fears. Allow me to answer your queries.
Hiking is entirely different from all the activities mentioned above.
It is not just an activity; it is an experience by itself. It is a treat to all the senses.
Researchers have found that nature calms the mind, which leads to less stress. So the burden of school work and exams is lifted off your child's shoulder temporarily.
Every child is naturally inquisitive, they want to explore and experience what they read in books. Imagine being at the River Ganga instead of just reading about it. Or imagine seeing a mighty fort in reality instead of just learning about the king that built it.
You are not sending your child in the hands of immature, untrained and unprofessional people. The team that takes the responsibility of taking your child is well-trained, responsible, trustworthy and professional.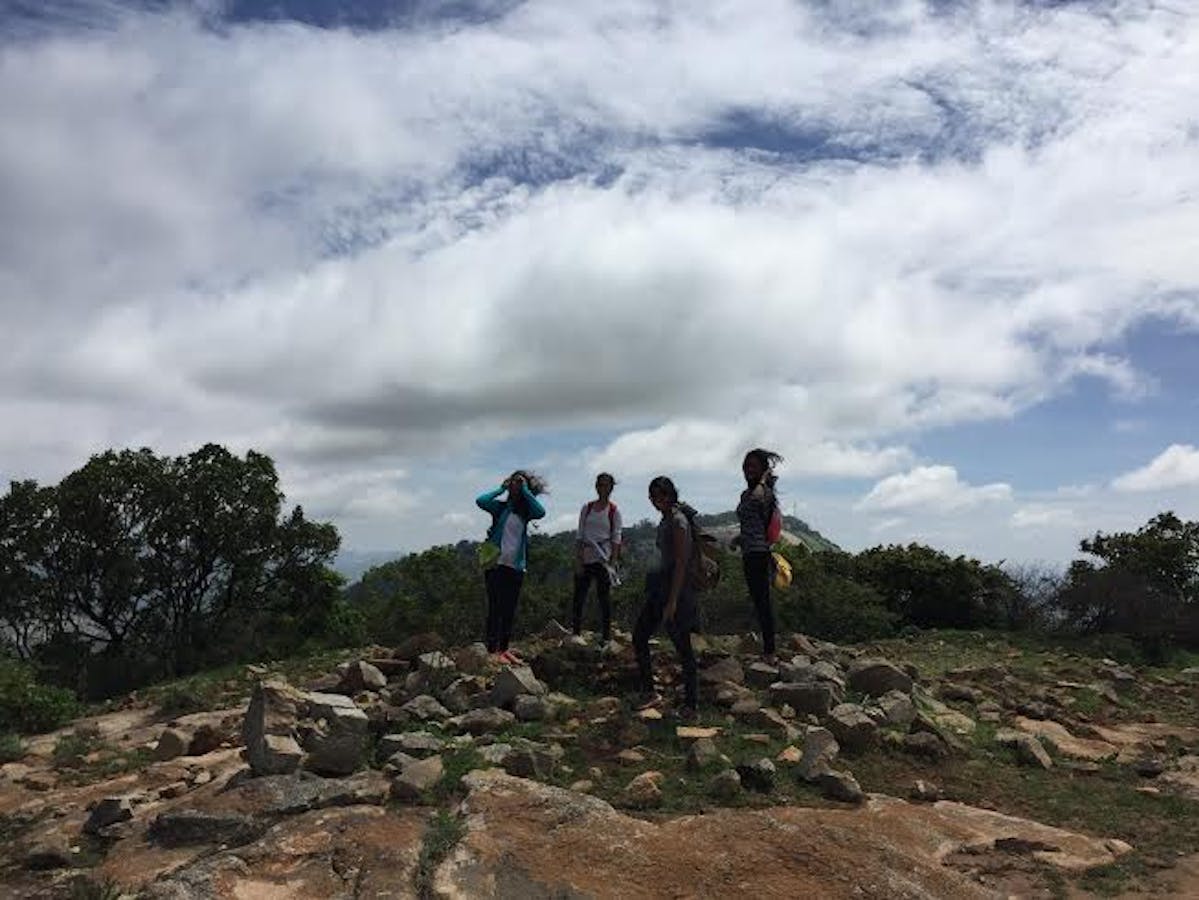 PC-Vidhi Kapoor
What are the benefits of introducing your child to hiking?
There is a difference between the need and the importance, the choice and the option, the superficial gain and the inner enrichment.
Your child will become more aware and well-informed, be it about geography, environmental science or wildlife.
Your child will become an independent decision maker.
He/she will grow more passionate, empathising and connect easily with everyone.
They will learn to respect the nature.
They will understand the more realistic meaning of life, the hurdles that life throws at us and how to deal with that and come out as a winner.
They will harbour the habit of helping each other.
It brings in loads of selflessness.
You'll see a visible boost in the confidence of a child.
There will be a rise in the child's self esteem with the feeling of achievement.
It makes them more patient and giving.
Need I say, they become sturdy, rough-tough and strong individuals.
Hiking induces the idea of fitness in a child at a young age. So, as they grow up, they are less susceptible to being overweight. They will instinctively make it a point to keep themselves fit.
Last but not the least, hiking in the mountains is an inviting challenge and can play a vital role in the formative years of a child.
You, as a parent, must ensure that they feel, see and experience the real essence of life. So let your children out of their cosy abode and help them experience the real joy of nature.
Read this post to know about how a simple trek positively affected children, with real life examples. Here is another post from one of our trekkers about the benefits children enjoy from trekking.
Sign up for our much loved Weekly Mailer
We have terrific trekking tips, trek updates and trek talks to look forward to