Why you should reconsider ordering maggi or Wai-Wai while trekking in ...
Share this story
On any trek, one of the most prominent dishes in any small restaurant's menu is Maggi or Wai-Wai.  But there is more that you can enjoy given you know what to ask for!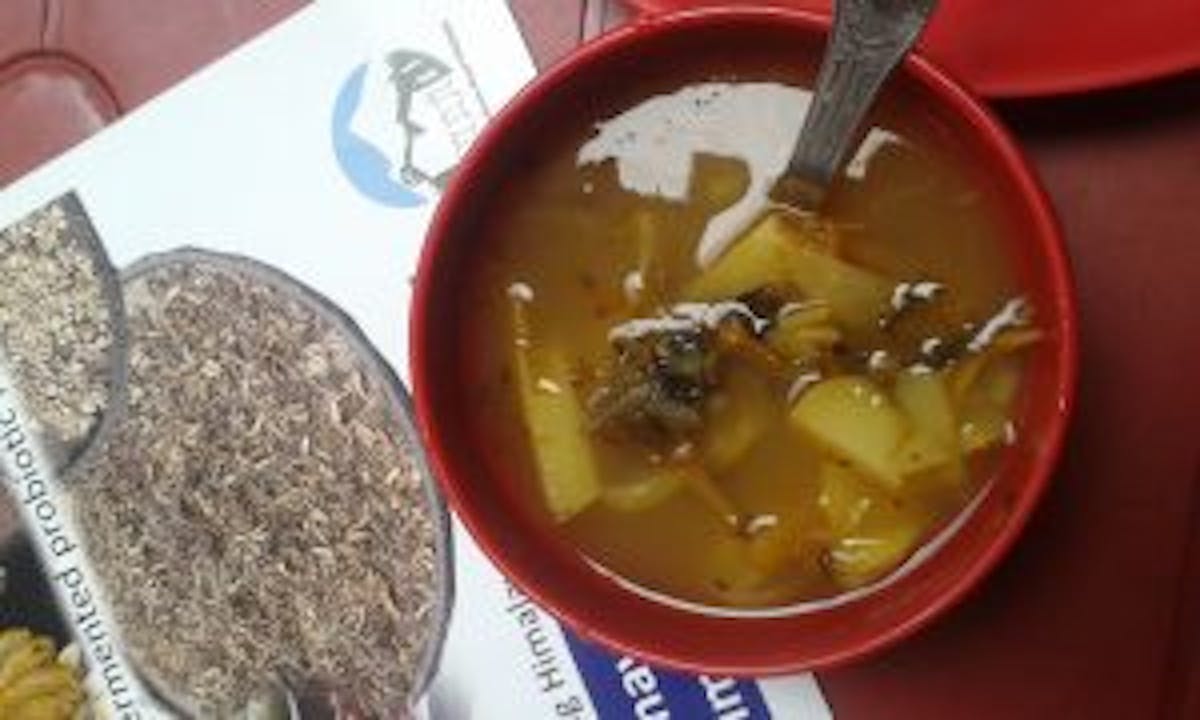 Gundruk
Each region you trek in has its own list of dishes made using exotic ingredients that can bring you closer to appreciating and experiencing the native culture. Needless to say, they are much healthier than packaged food. But one might wonder what is this article doing on a page focused on Green Trails.  That is because by choosing to order local food, you directly participate in lowering the carbon footprint generated in producing, transporting and making the packaged food.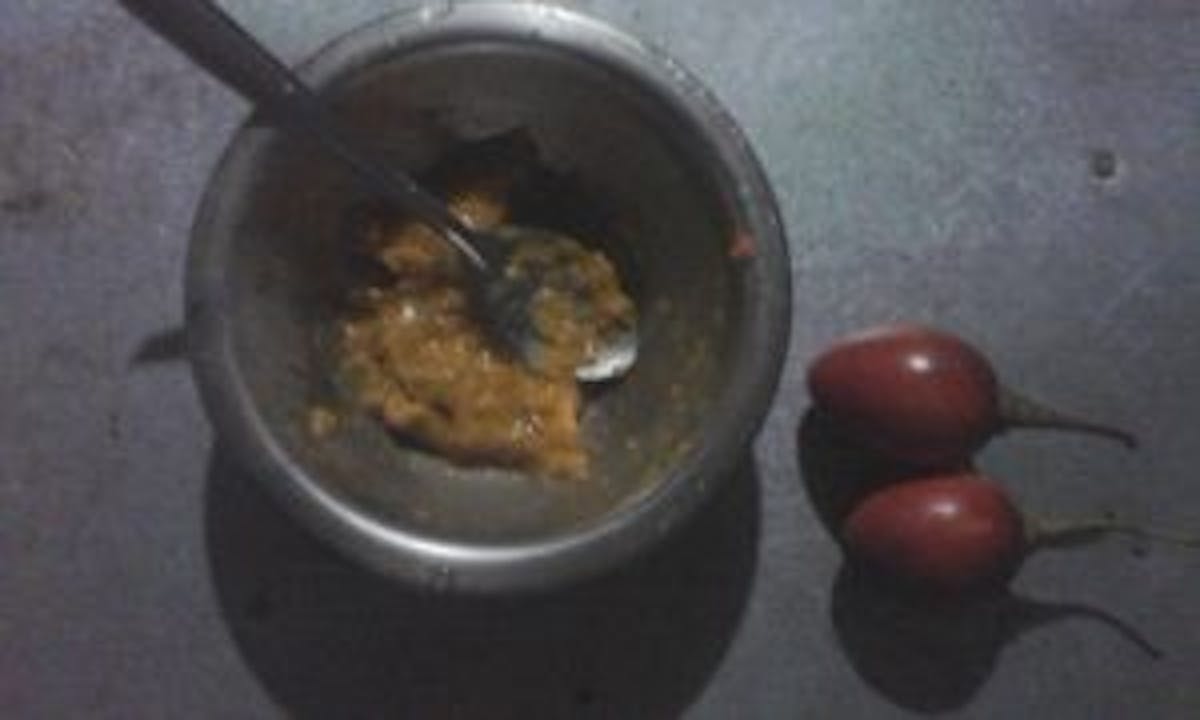 Tamarillo with a mix of Dalle Khursani
You are also helping reduce the amount of non-biodegradable waste, however small that maybe. Most of all, you are encouraging locals to take pride in their traditional food and help replace the Maggi with proper food. So here are some of the must-try food/local ingredients during your trek in Sandakphu.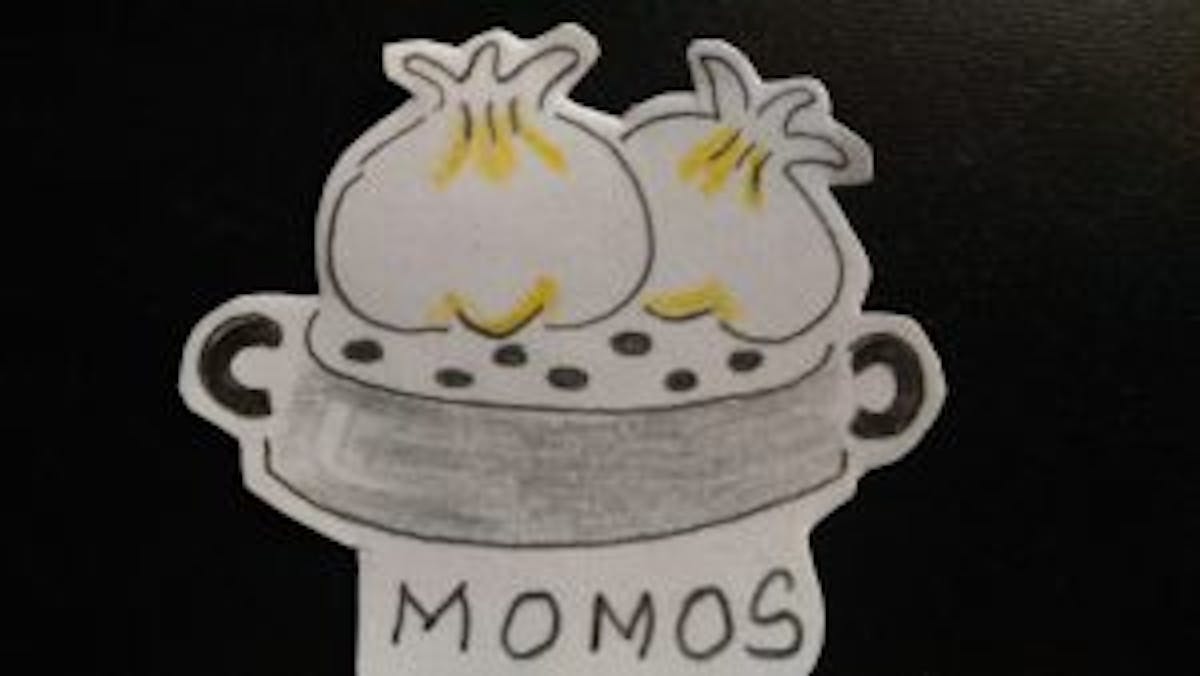 Momos
Momos
Momos are dumplings with meat or vegetable stuffing accompanied by a spicy sauce.  Native to Nepal and originally made only from minced meat, they have evolved over time.  Chicken, meat, churpi, cabbage, squash, banana flowers and soya-beans are some of the stuffing that the locals use right now. The chefs not only go creative on the stuffing but also on the way the dough is pleated!  The stuffed dumplings might be steamed or fried. Although the momos have gained popularity all over India and can be found at most cities, the ones you find in this region are definitely many worlds apart.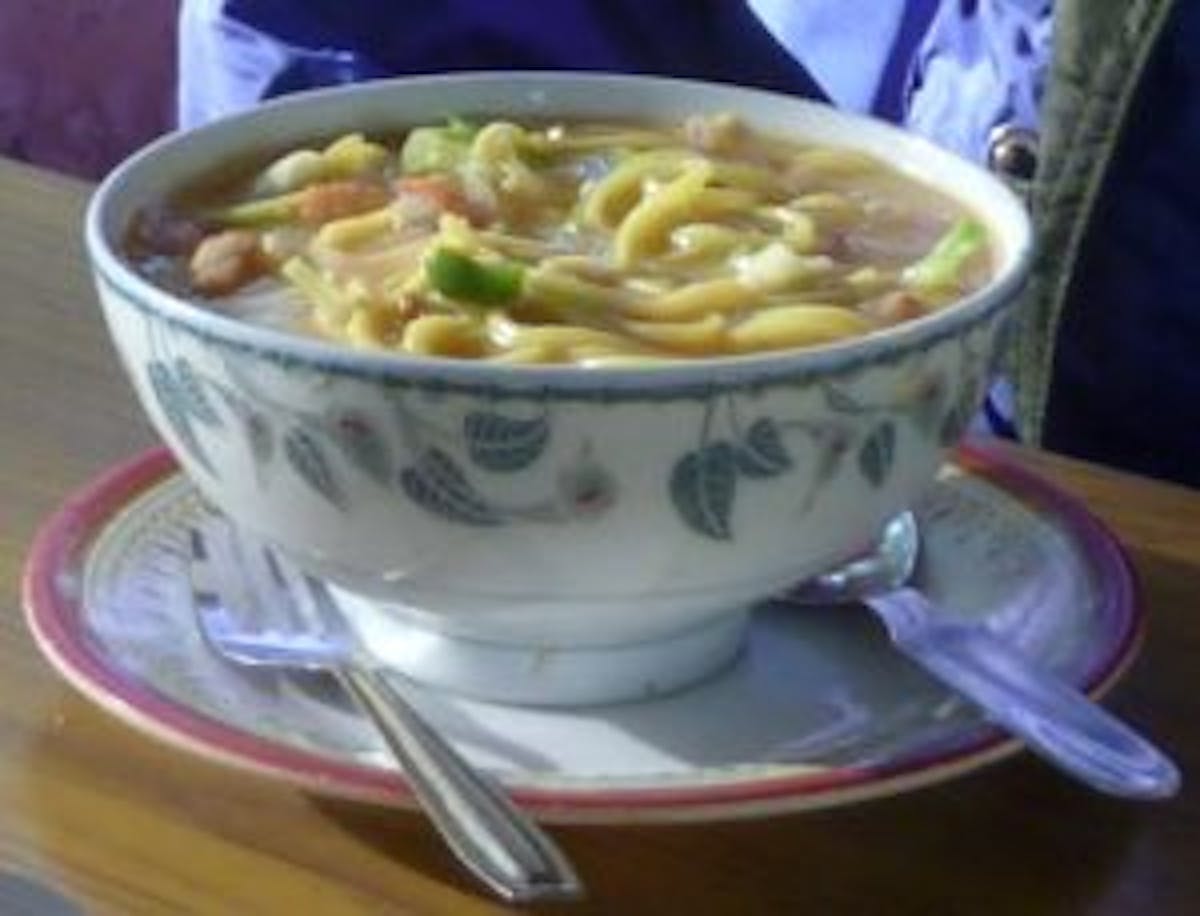 Thukpa
Thukpa
Thukpa is a vegetable noodle soup with a spicy broth.  The broth and the fillings can be different at different restaurants making it all the more interesting.  Momos and Thukpa are two of the most popular dishes in the region and are readily available everywhere.  Added bonus is that you can savour these dishes at their best for not more than Rs 60.
Gundruk
Gundruk is sun-dried and fermented greens.  It is one of the most commonly eaten food in the region. Rich in fibre and probiotics, the locals consider it the best natural digestive to have on a regular basis. Gundruk is used to make a watery soup with potatoes and is had with rice.  Bitter when raw, one would be surprised at how the soup tastes much like south Indian rasam.  Although not recommended during treks as it can make you hungry quite easily, put it on your must-try list once you get down from the trek.
Sinki
Sinki is sun-dried fermented raddish that is prepared in a similar way to Gundruk. It can be bitter when raw but extremely flavourful and nutritious as a soup.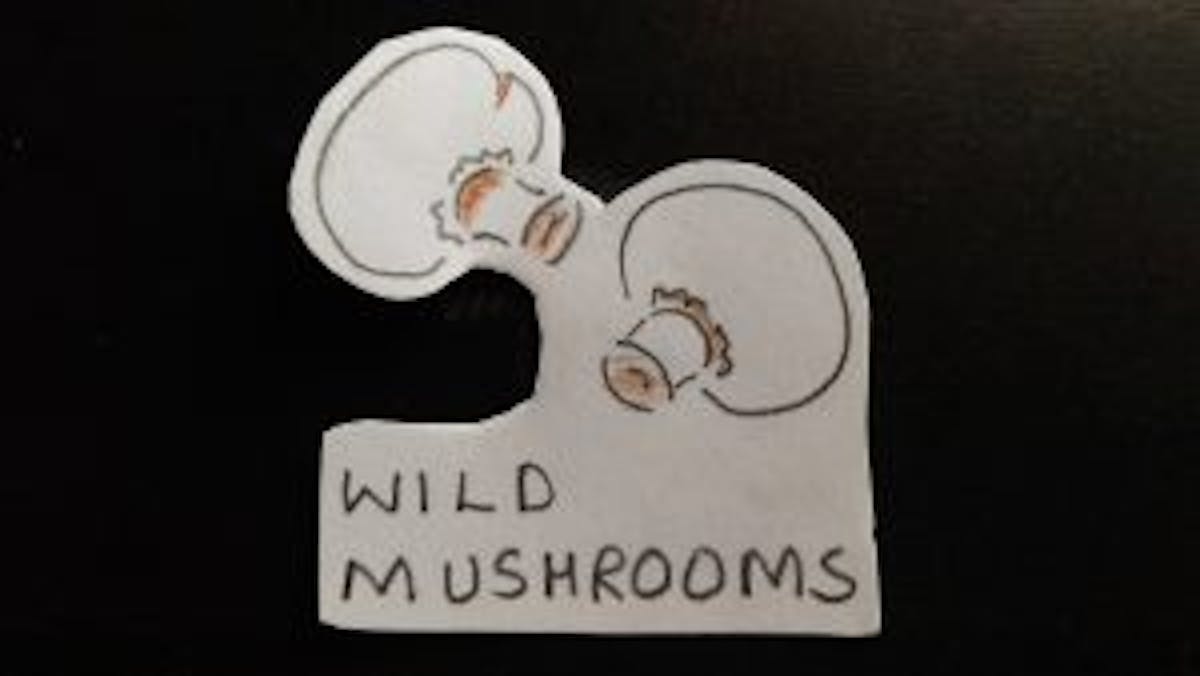 Wild mushrooms
Wild mushrooms
shitake
Tamarillo
Tree tomato or Tamarillo or Tyammatar (Nepali) is a hard egg-shaped fruit that grows in the gardens of villagers. They are typically roasted, boiled, peeled and flavoured with spices and herbs to make chutneys.  Although it is not something that you can find anywhere, you can request for the chutney at any local house with a Tamarillo tree and I assure you that you won't be disappointed.
Dalle Khursani or Chilli
Dalle Khursani are few of the hottest chillis with SHU ranging between 100,000 to 350,000 making it a close neighbour to Habaneros.  They are cherry-sized and bright red when ripened.  I have been told that they taste quite different from the usual green chilli and can be quite addictive. Although the outer shell tastes like capsicum, take a few seeds in and you will be blown out of your mind! Alternatively, spicing up the Tamarillo chutney with a pinch of Dalle Khursani is a decision you will not regret.  They are typically home grown and are used to make pickles and in chutneys. One can find these little bombshells pickled in vinegar and tucked away in most restaurants around the region.
Churpi
Churpi is a native cheese made from buttermilk. It became my absolute favourite when I tasted it.  You'll find both soft and hard churpi in the market.  The soft Churpi has the texture of paneer while tasting like paneer and
dahi.
Raita, Churpi chutney, churpi with ningro and Churpi momos are some of the delicacies that can be made using them.  Since they are hard to find and disappear as soon they hit the market, you might need to request the locals very early to get it for you.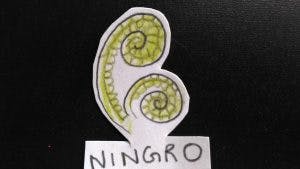 Niuro or ningro
Ningro is an edible fern that is cooked like any typical green.  Fried ningro is something that will make you come back for it more and more. Alternatively, ningro mixed with churpi is a mix of flavours that will intrigue your palate.
As a traveller, one of the best ways to understand a place is by diving into the local cuisine. Nothing is as close to the heart as home made food! So next time you're at Sandakphu, give these dishes a shot. You won't regret not ordering the Maggi.
[Some of these dishes can only be obtained on prior request. So please make sure that you do so with your local guides].
Sign up for our much loved Weekly Mailer
We have terrific trekking tips, trek updates and trek talks to look forward to