Winners of September 2016 Photo Contest are here!
Share this story
Winners of September 2016 Photo Contest are here!
Category Photo Contest
By Divas Mishra
2016-11-03
Our trekkers made good use of the September-October window and captured the Himalayas in all its colourful glory.  Clear skies lifted the curtains off from snow-clad peaks, and our trekkers were in front seats for that display of grandeur! Each entry took us back to the trails from the armchair of our office.
For this month's photo contest we have 3 winners chosen by our judge Divas Mishra and a special "Trekkers' Choice Prize" chosen by you!
Congratulations to all the great photographers! Keep trekking and keep inspiring us with lovely pictures!
TREK PHOTOGRAPHER OF THE MONTH!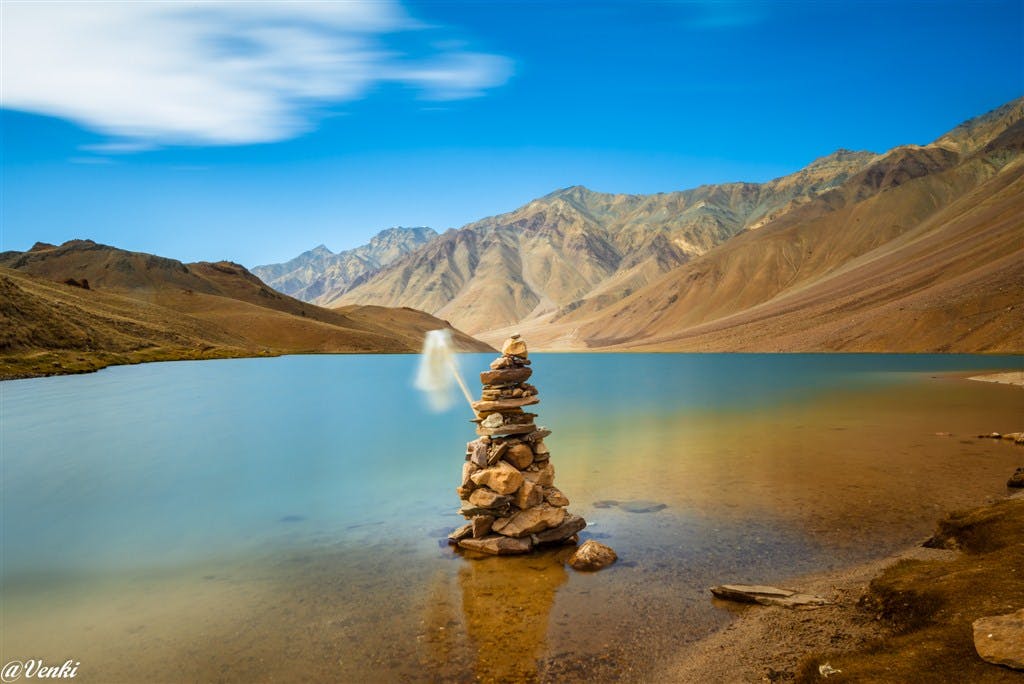 Chandratal is a freak of nature. A beautiful, still lake that you will not expect to find against the barren backdrop of Spiti. And this long exposure shot brings out the calmness perfectly. I would love to know what time of the day this has been taken. Brilliant shot and a worthy winner!
2nd Prize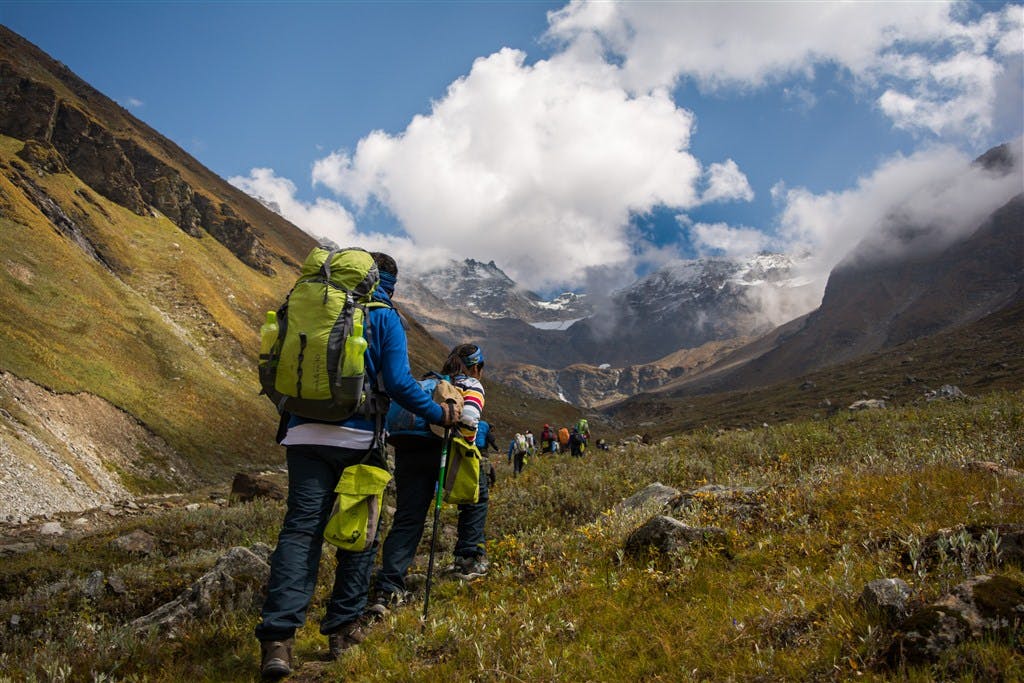 The framing of this photograph is brilliant – it draws the viewer into the photograph, with the grandeur of the Himalayas in the backdrop. Nicely done!
3rd Prize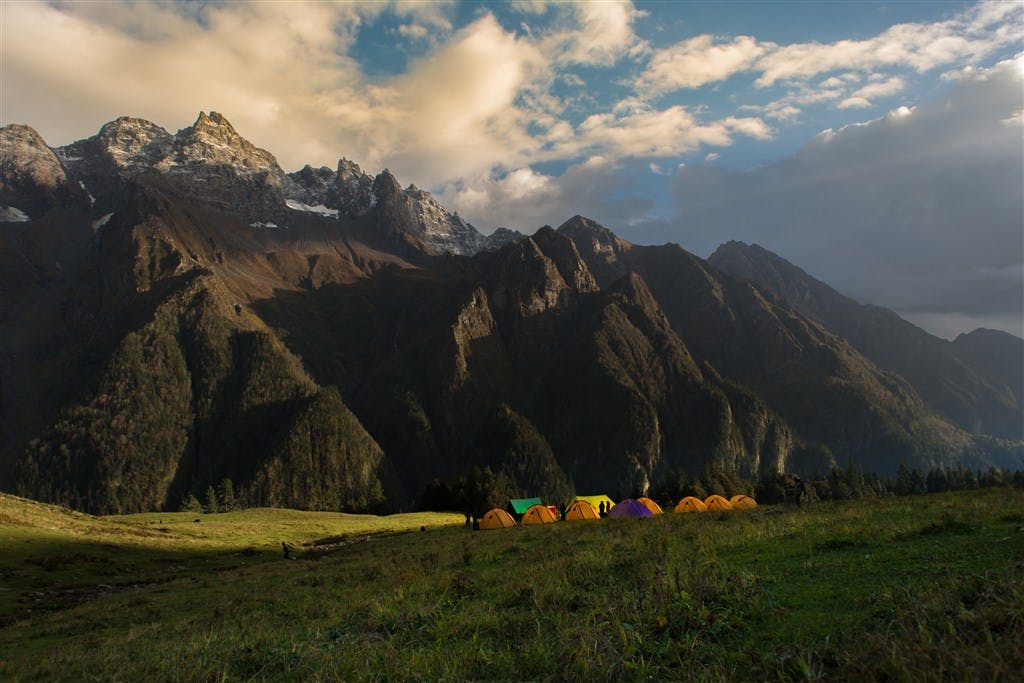 A beautiful camp shot with the clouds, mountains, tents and chasms in perfect harmony. What a great job!
Trekkers' Choice Prize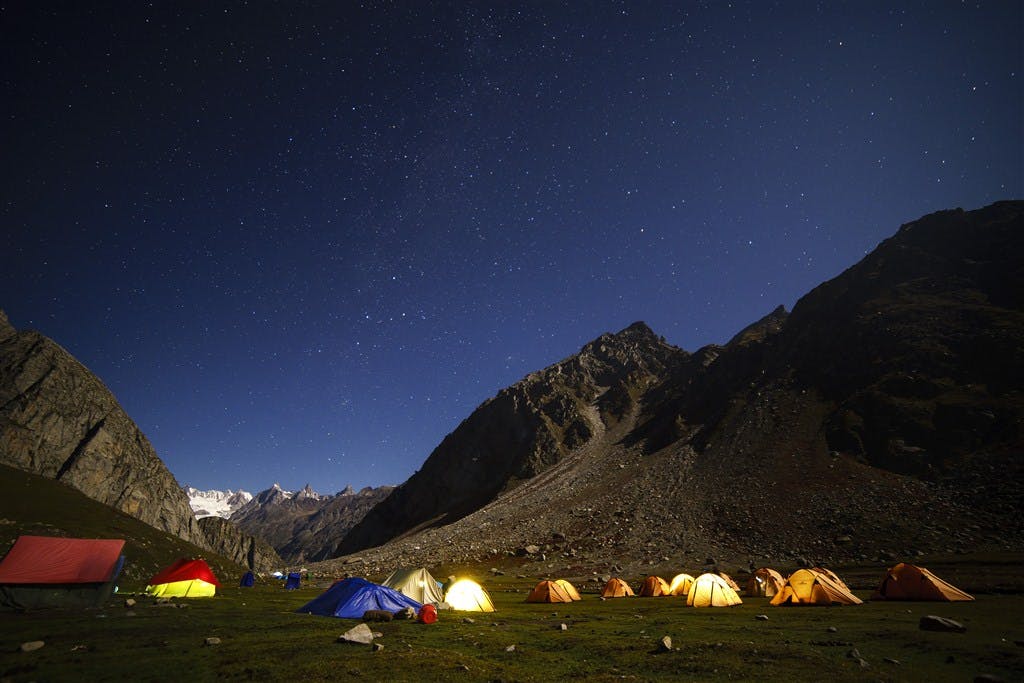 Very few night shots are as colorful as this one! The backdrop, the stars, the lit tents and the grass beneath. Amazing photograph in every possible way.
NOMINATIONS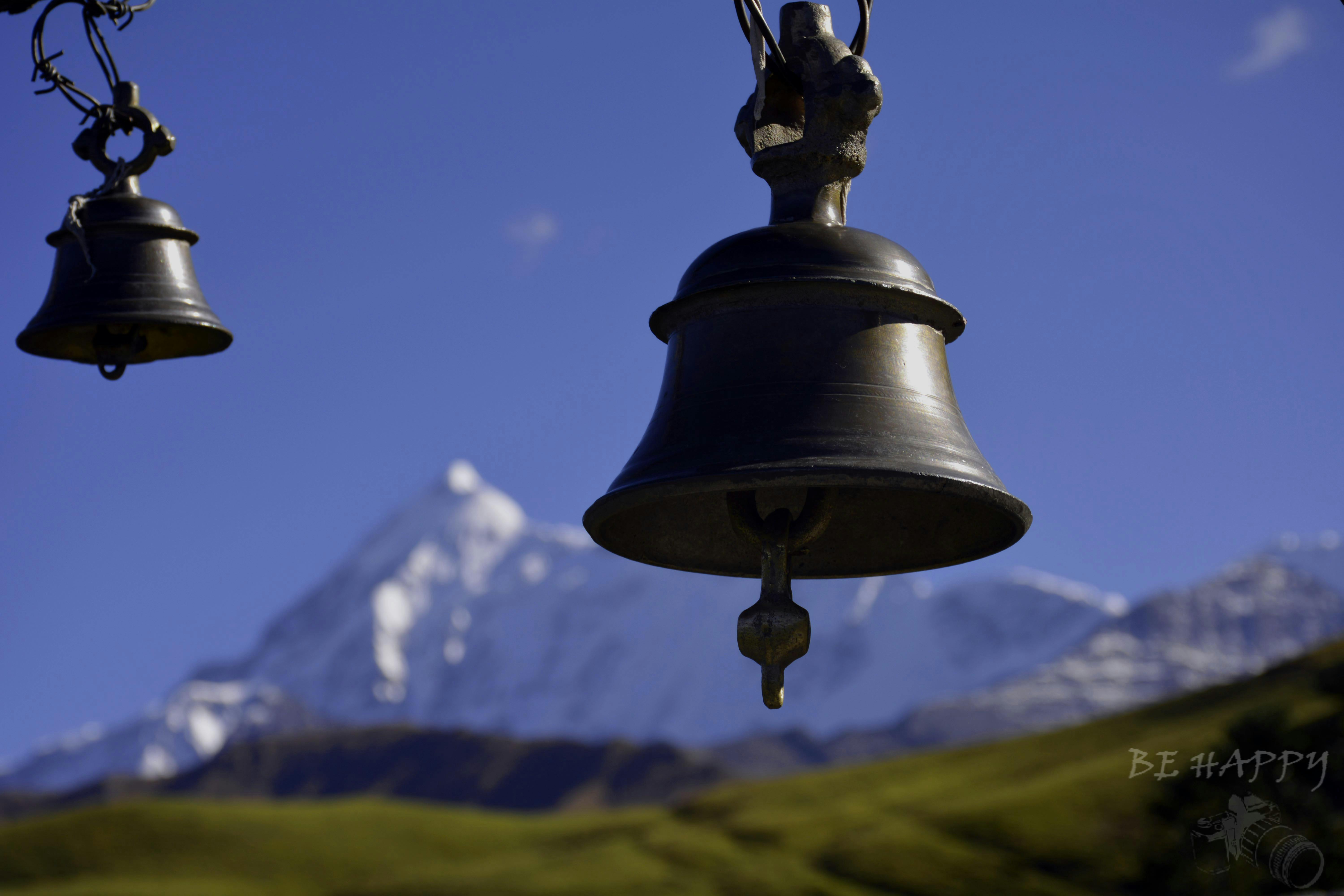 This is an image that I missed during my trip to Roopkund. The temples of Bedni have many interesting stories associated with them, and the Trident (Trisul) makes for the perfect backdrop. Great shot!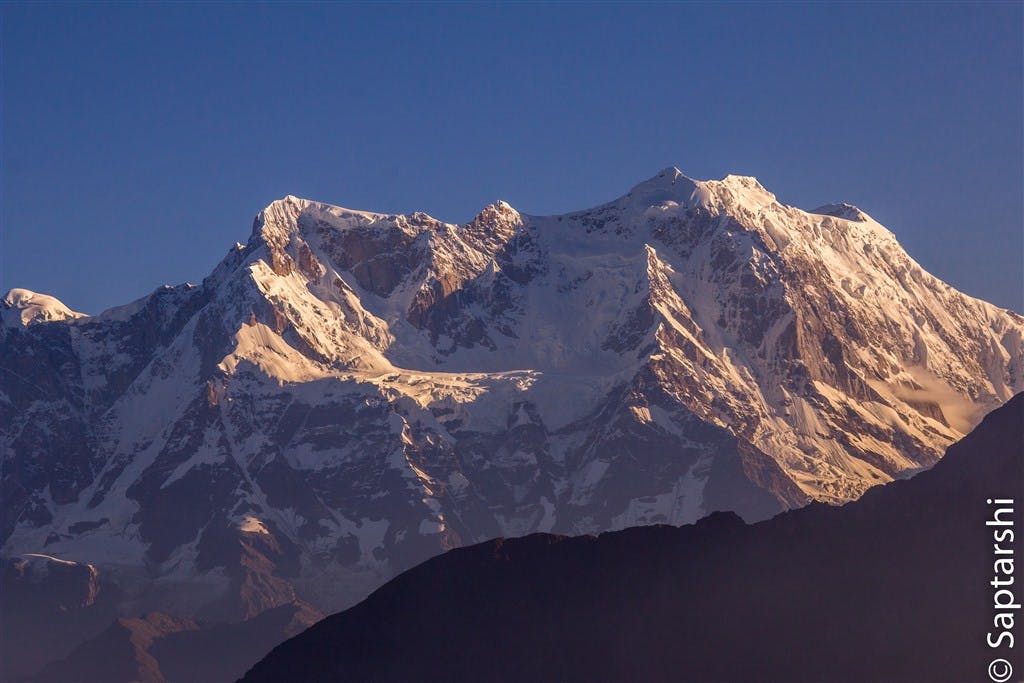 A close-up of Chaukhamba is a privilege for anyone who visits Chandrashila. An incredibly challenging peak, the four pillars of the mountain have been captured in great detail in this picture.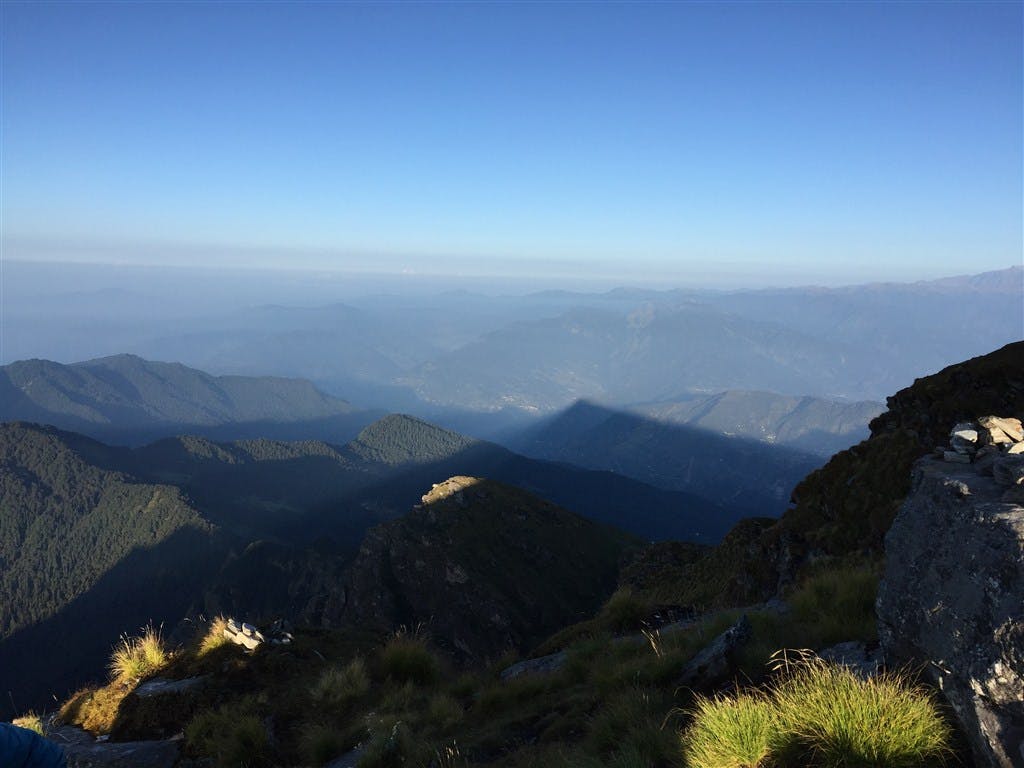 This reminds me of a shot by the legendary Austrian climber Gerlinde Kaltenbrunner , taken after summiting K2. In that shot, the shadow of K2 stretches far into the Shaksgam Valley in the north and crosses the horizon. While this shot is basically the same but from a lower elevation. Good thinking!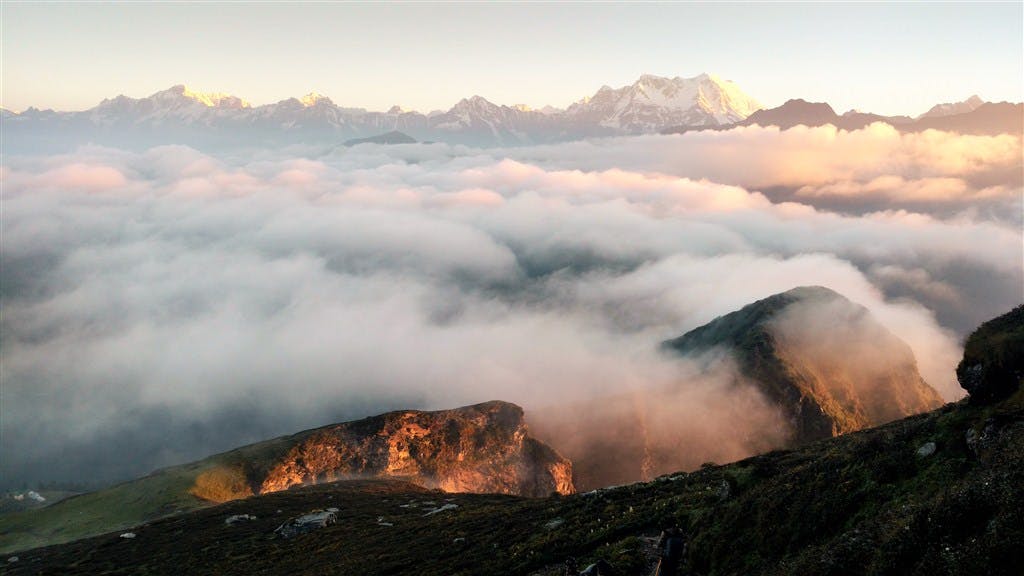 A sea of clouds separating the camera from one of the most imposing peaks of Western Garhwal. What a lovely shot!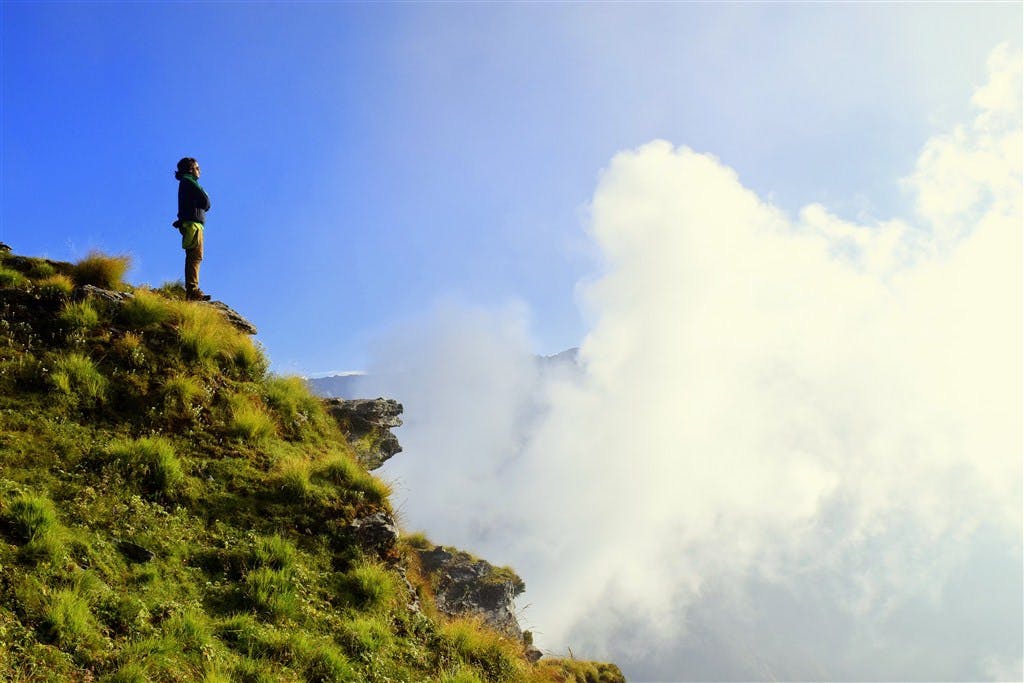 The "On the Edge" photograph, though a tiny bit cliched, never fails to impress. I love the perfect proportion that is given here to the subject and the background.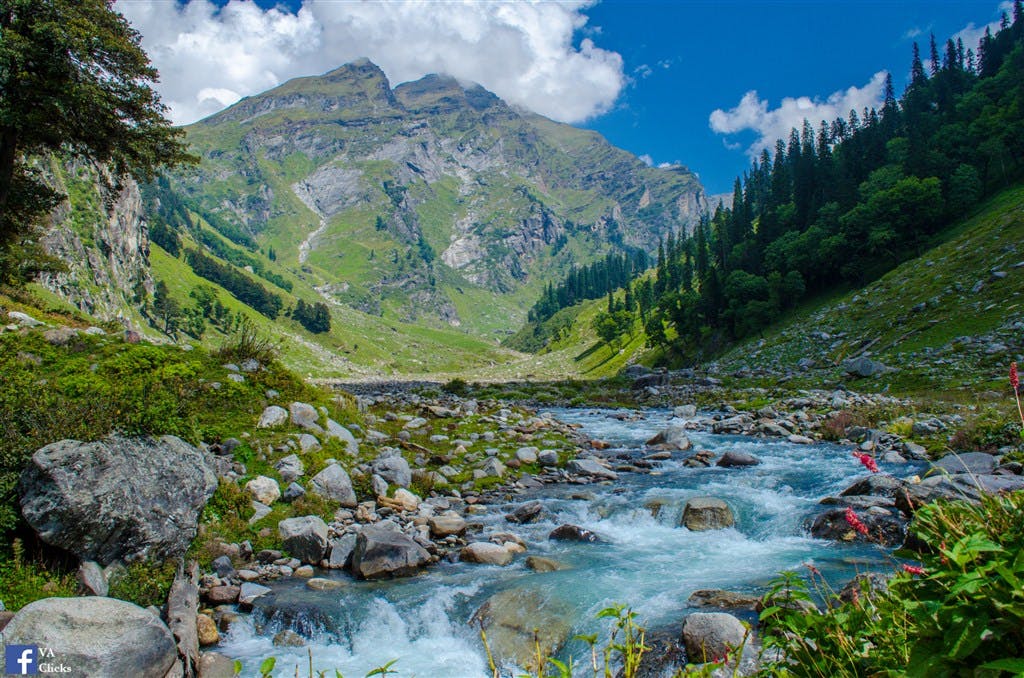 Another colorful blast this is! It is because of scenes like this that people go back to the Himalayas. Again and again. Nicely done.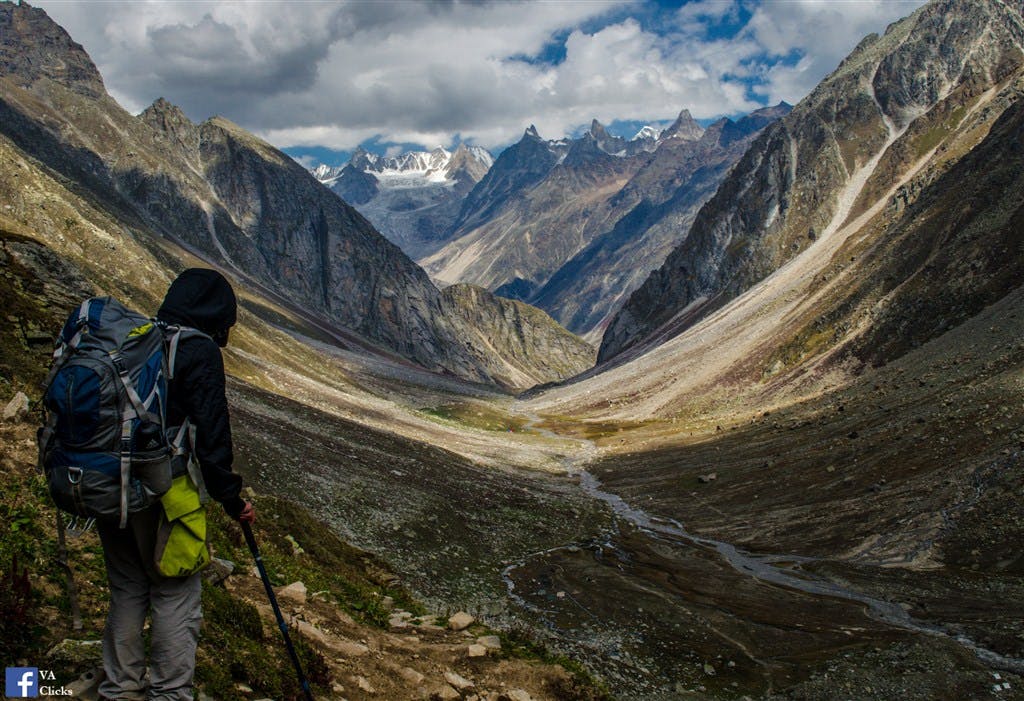 This shot surmises what high altitude trekking is all about. Seeing how far you've come, how far you still have to go, and being overwhelmed by it all. A great moment captured.
Sign up for our much loved Weekly Mailer
We have terrific trekking tips, trek updates and trek talks to look forward to