All winter trek batches to Har Ki Dun shifted to Kuari Pass
Share this story
All winter trek batches to Har Ki Dun shifted to Kuari Pass
Category News
By Seersha Nambiar
2016-12-01
There has been a new development. We cannot run any winter trek batches to Har Ki Dun trek this year.
The Har Ki Dun trail runs through the Govind Pashu Vihar National Park and Sanctuary. The Forest Department has released a fresh order stating that the Har Ki Dun trek route will remain closed for the months of December, January and February. This is to facilitate movements of migratory and hibernating animals within the sanctuary.
Kedarkantha, which is on the fringes of Govind Pashu Vihar National Park and Sanctuary, will remain unaffected by this order.
Arjun Majumdar, the founder of Indiahikes, shares his thoughts. "About the recent CFO order which does not allow trekking to Har Ki Dun in the months of December, January and February, Indiahikes stands by it. The forest department's concern about wildlife is valid and we endorse it. I know it has come at a tremendous inconvenience to trekkers and to Indiahikes, but we endorse the thought behind it so we are going with it," says Arjun.
We have opened special batches to Kuari Pass trek for Har Ki Dun trekkers.
"To accommodate HKD trekkers at Kuari, we have not packed them in the same Kuari Pass groups as our regular batches. We have deliberately opened separate group dates (which is one day later). This has resulted in people having to stay at Rishikesh a day longer (which IH Is sponsoring). Again, the thought is, no matter what the situation is, it must not be a crowd at Kuari. Rather it must be an exclusive trek to Kuari Pass. We know Kuari is a super trek — and folks must experience it to its truest form," shares Arjun.
As a winter trek, Kuari Pass is in a different league. You really don't sit around and debate how Kuari Pass matches up to other treks. It doesn't. It is much above.
Most trekkers are worried if there will be enough snow. Most treks in Uttarakhand receive snowfall around the same time – the end of the first week of December. You can expect a snowline on any of these treks around 10,000 ft mark. Here are some pictures taken from Kuari Pass on the first week of December 2015.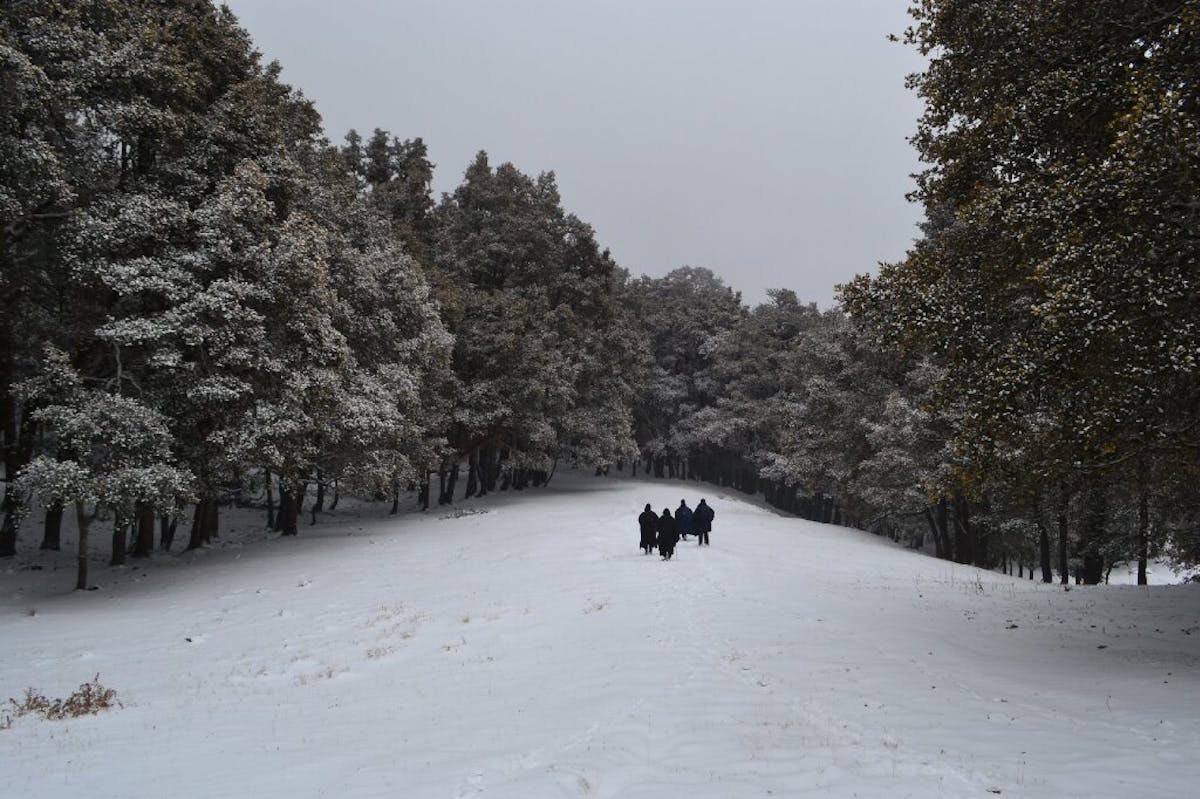 From oak forests to Gorson Bugyal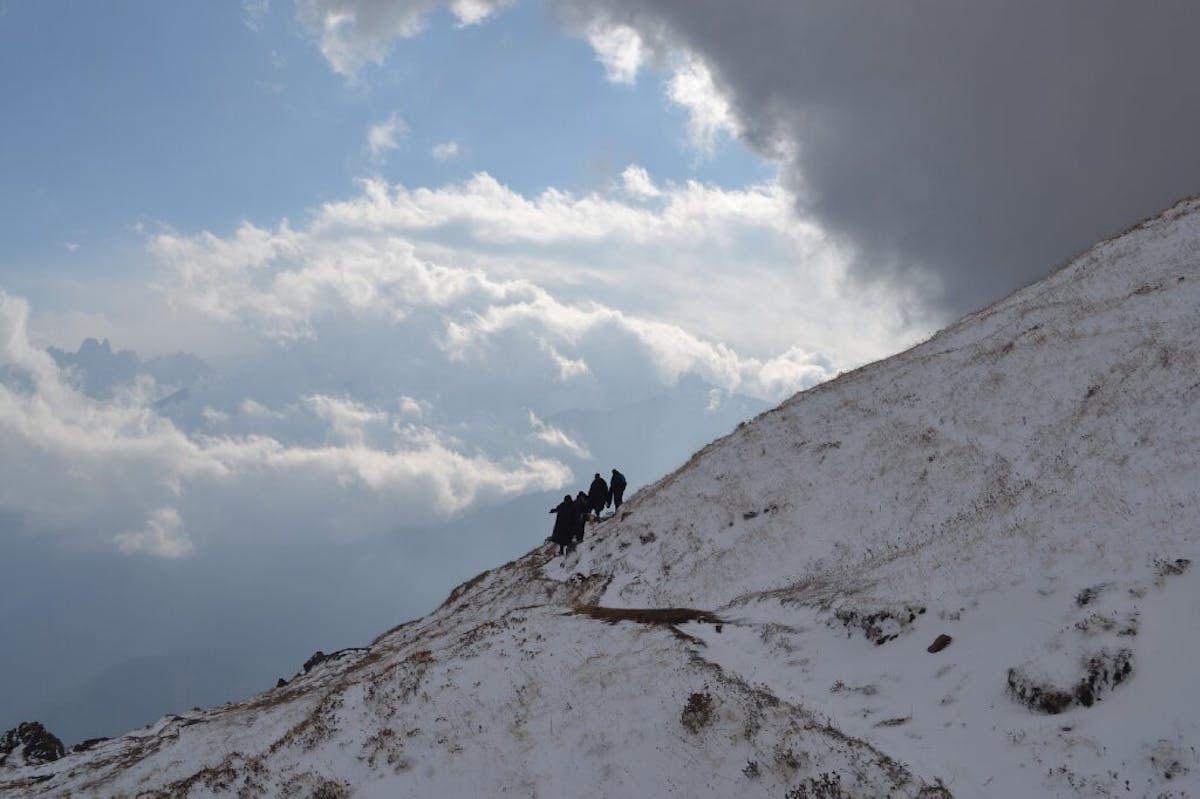 Traversing the Gorson Bugyal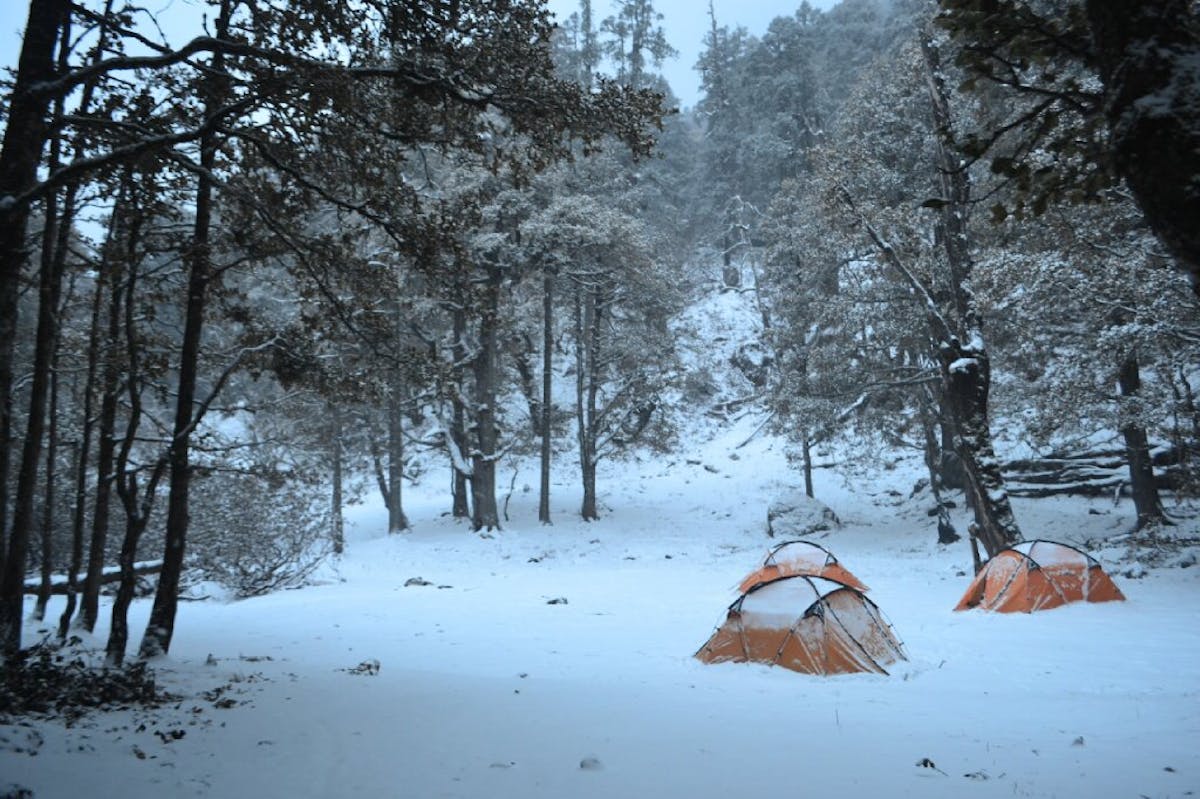 Tents in the Chitrakantha forest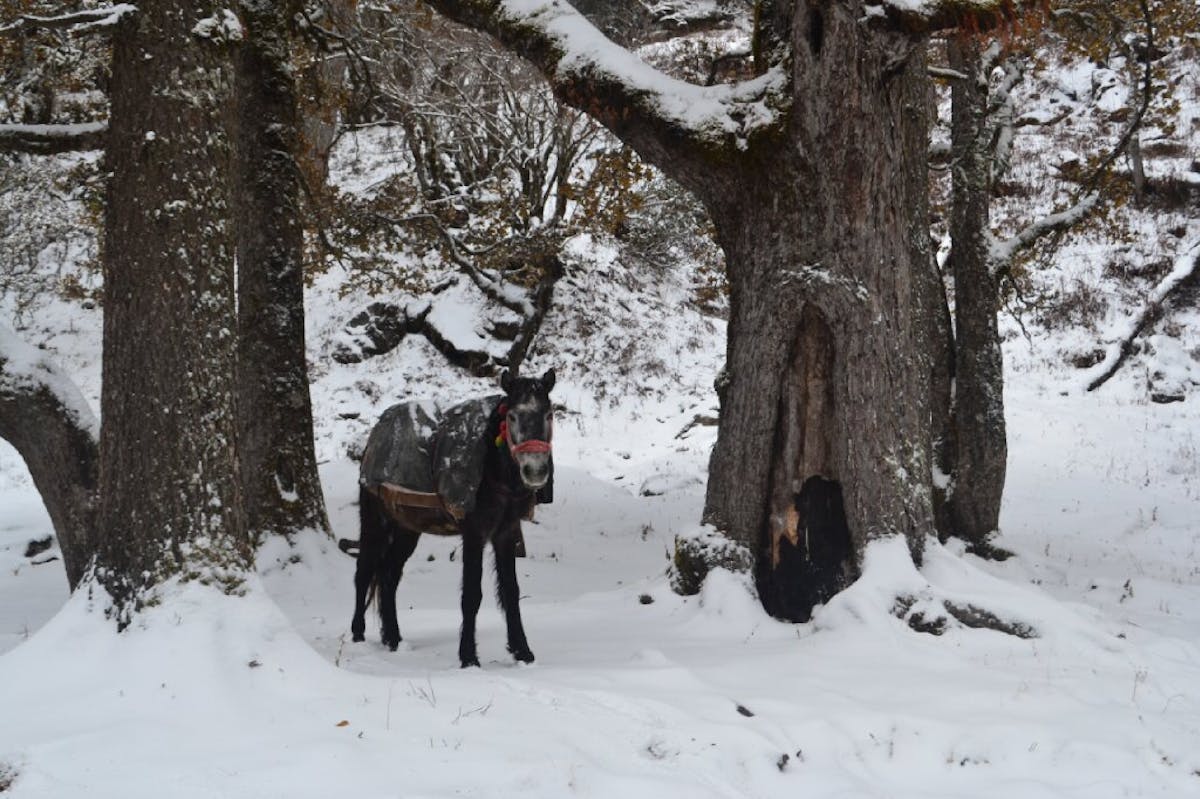 A mule gets ready to move
A few thoughts on Kuari Pass as a winter trek
"On the Kuari Pass trek, we encountered snow from Day 2 after reaching Gorson Bugyal. We are keeping our fingers crossed and hoping for a snowfall this year!" says Sandhya UC, partner at Indiahikes, who was at Kuari Pass in December 2015.
Apart from that, Mt Nanda Devi, the highest inland mountain of India, watches your every step. Right from the day you start trekking! In fact, listing out the mountains you see from the trail is a tedious task. It's hard to sweep the view in one glance. The prominent ones you see are Chaukhamba, Kamet, Hathi Parvat, Nanda Ghunti, Trishul, Chandrashila peak, Pangarchulla Peak, Dronagiri and Changabang.
Click here to catch a glimpse of some mountains you spot on the Kuari Pass trek.
It's a pity that few know of how good Kuari Pass is as a winter trek.
Watch the video below to understand the trek better.
Don't forget to pack in a thermos flask for your winter trek!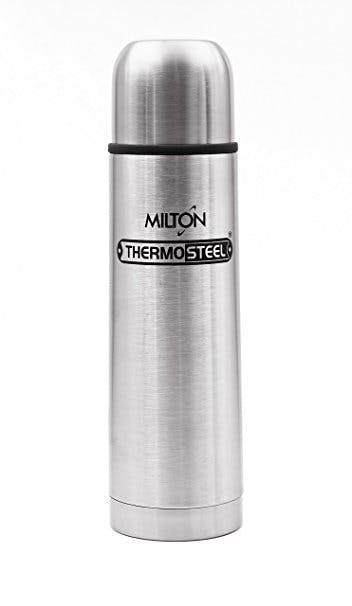 You'll get hot water every morning on the trek. These flasks keep water hot for around 24 hours. So you'll have warm water to sip all day.
You'll find these flasks at any super market. Milton is a good brand that keeps the water hot even though the temperature outside is low. There are two kinds of flasks by them. You can go for either depending on your budget.
Sandakphu in snow
Speaking of winter treks, the Sandakphu trek in West Bengal is getting colder by the day. You might not have seen many snowy pictures of the Sandakphu trail. Well, you're in for a surprise!
Here are a few images of the trek clicked in winter last year.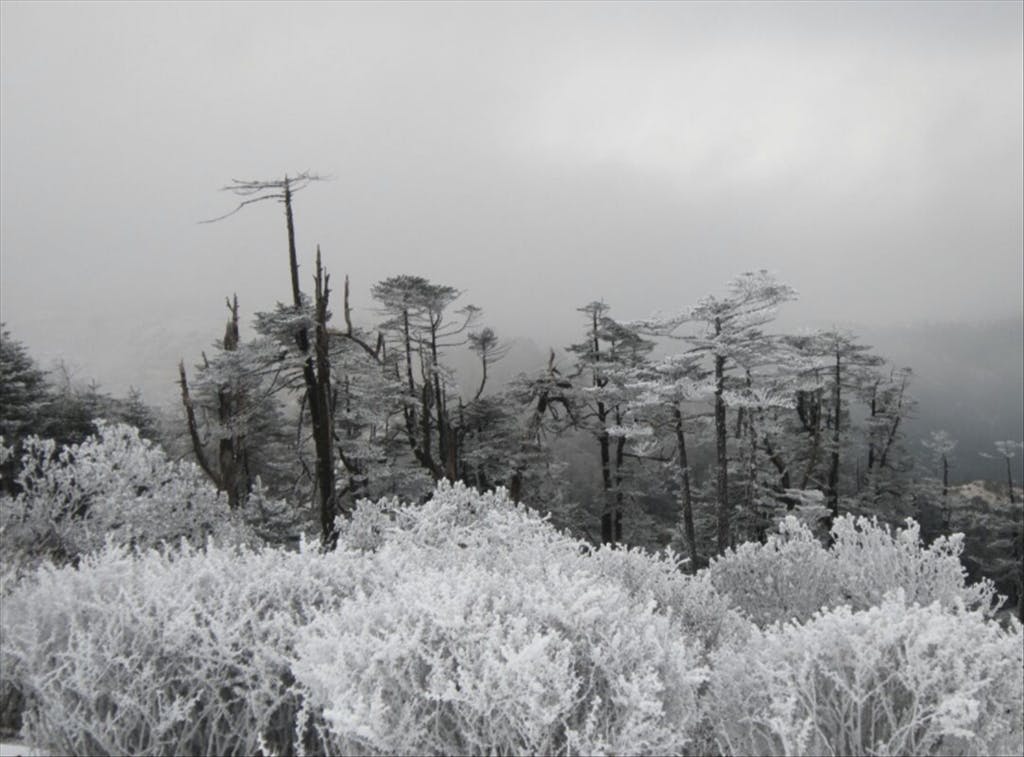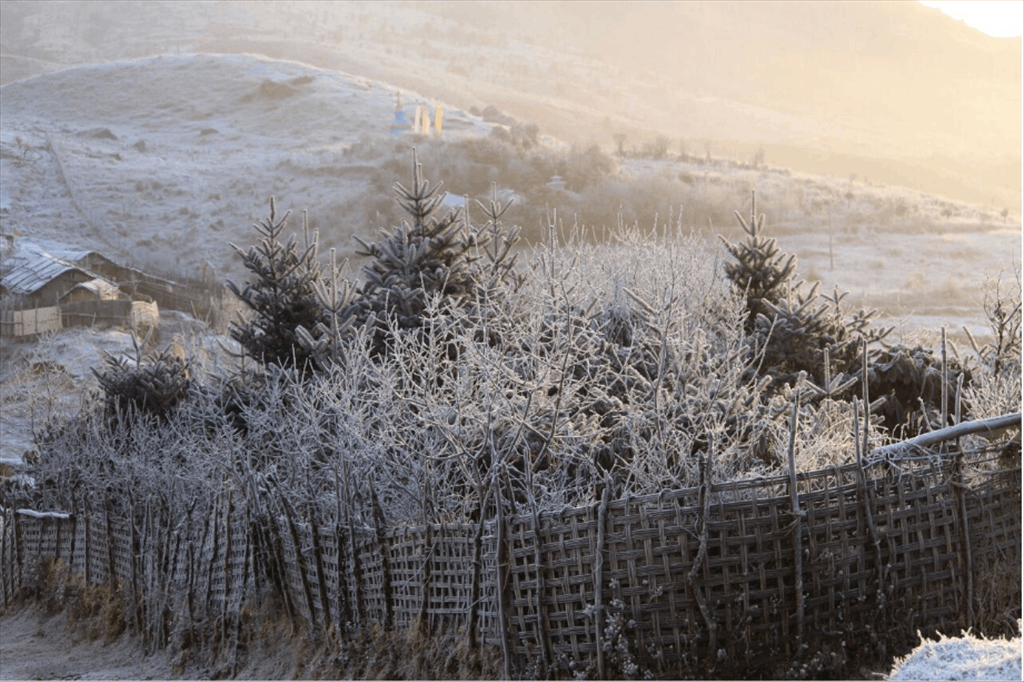 So if you're heading to Sandakphu this December, you ought to give this article on layering up for winter a read. Here is the gist.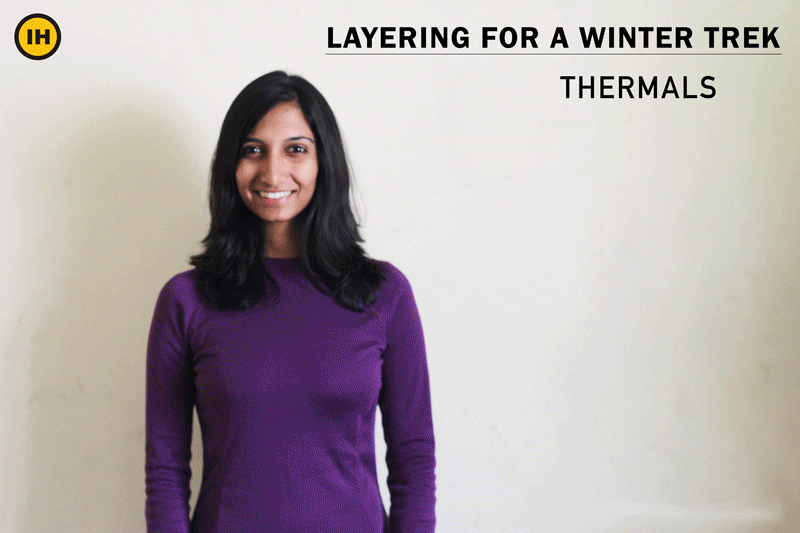 Trek with Swathi
On another note, if you're a photographer looking to make the best of your winter trek, Swathi has a few tips for you. Watch the video below to know what Photography Equipment you need to carry on your high altitude trek.
A proud moment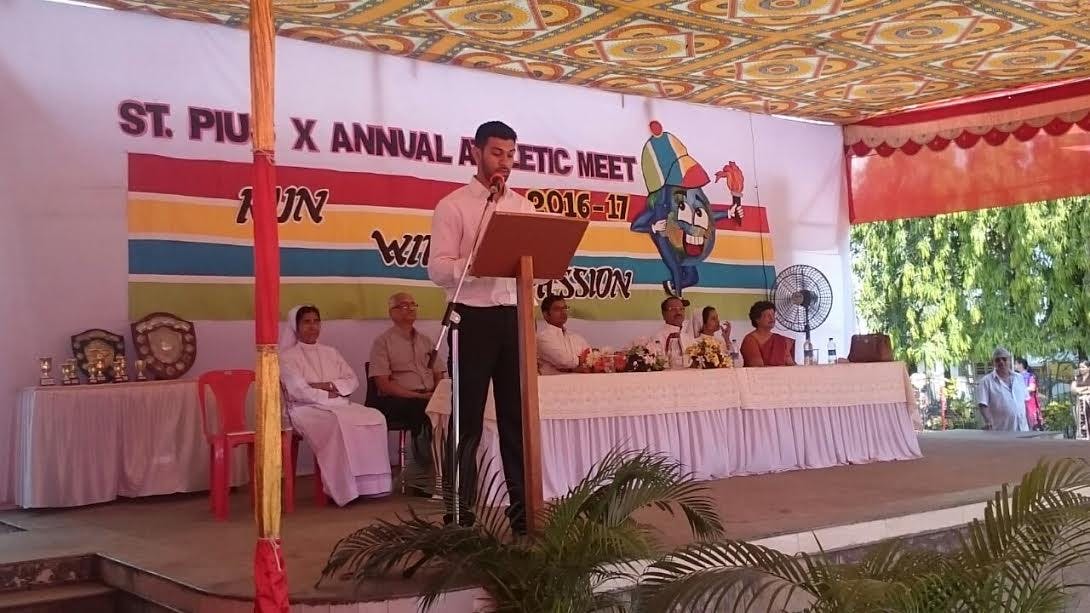 An alumni of St. Pius X High School Mumbai, Ankit was the school's Sports Champion for 2004-2005. Giving back to one's school must have been such an honour!
We are proud of you Ankit!
Speaking of schools, last week as a part of the Hiking Club, 45 students from Canadian International School went on a trek to Nandi one.
Hiking Club
Here is the feedback we got post the trek. One from a student and the other from a teacher who accompanied us on the trek.
What Student Maya Mandal said: "Our Day 3 of Contextual Learning was an adventurous one. A trek to the famous Nandi One located in the outskirts of Bangalore. We embarked on our journey to the top at 9 am. All of us were pumped up and full of energy to reach the top.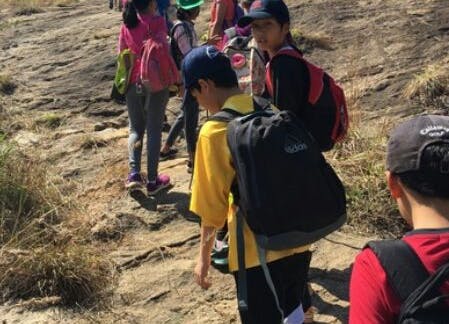 We were exhausted by the time we reached the summit. But it was a proud moment. Our hard work paid off when we got breath taking views from the top.
The question of the day was how I can learn something new about myself by going on a trek. I think you can see your own true self. You can learn your strengths and weaknesses. You can reflect on what you found easy and difficult. How you felt about yourself while trekking. If you ask me, I can't wait for my next trek!"
What the teacher said: "We loved our experience with Indiahikes. The leaders were caring, knowledgeable, and fun! Students learned different techniques for trekking and are very thankful for this opportunity to test their stamina. Like one students said, 'This hike proved that we are stronger than we thought'."
December is a busy month for us. Stay tuned to our website for weekly updates!
Sign up for our much loved Weekly Mailer
We have terrific trekking tips, trek updates and trek talks to look forward to