Young Local Hero Smriti Crafts Her Way Through Plastic Waste
Share this story
When we think of a hero, we might imagine a muscular person wearing a cape and defeating a villain single-handedly.
But here is a 15 year old girl, studying in 8th standard, breaking all stereotypes and trying her best to protect the environment. Smriti Rai is our local hero of the week. She is a change enabler whose unassuming manner is worth emulating.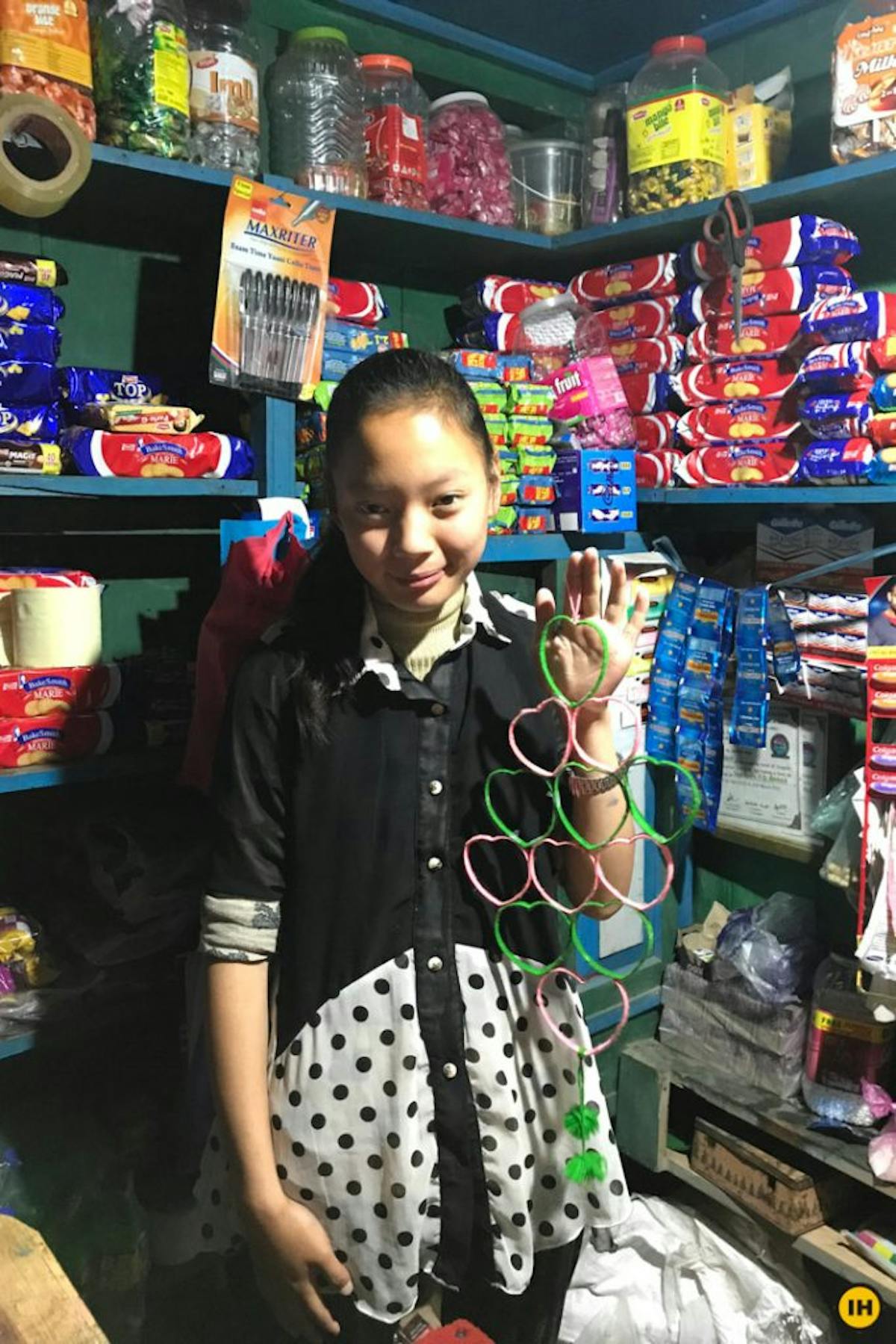 Smriti Rai – our local hero of the week.
Smriti tells us her story
Smriti lives in Sepi village, 3 hours away from our Sandakphu base camp in Jaubhari. In fact, if you go with us to Sandakphu, Sepi is where your trek ends.
Smriti is one of the nine children of Durga Singh Rai and Kumari Rai.
She studies at the Notre Dame Academy in Rhimbik. Every morning Smriti walks 5 km to her school. On the way to school she does something that most of the other kids her age would never consider doing.
She picks up plastic waste on the way!
In a village where there is no segregation or proper waste disposal system, Smriti turns this plastic waste into beautiful, decorative items.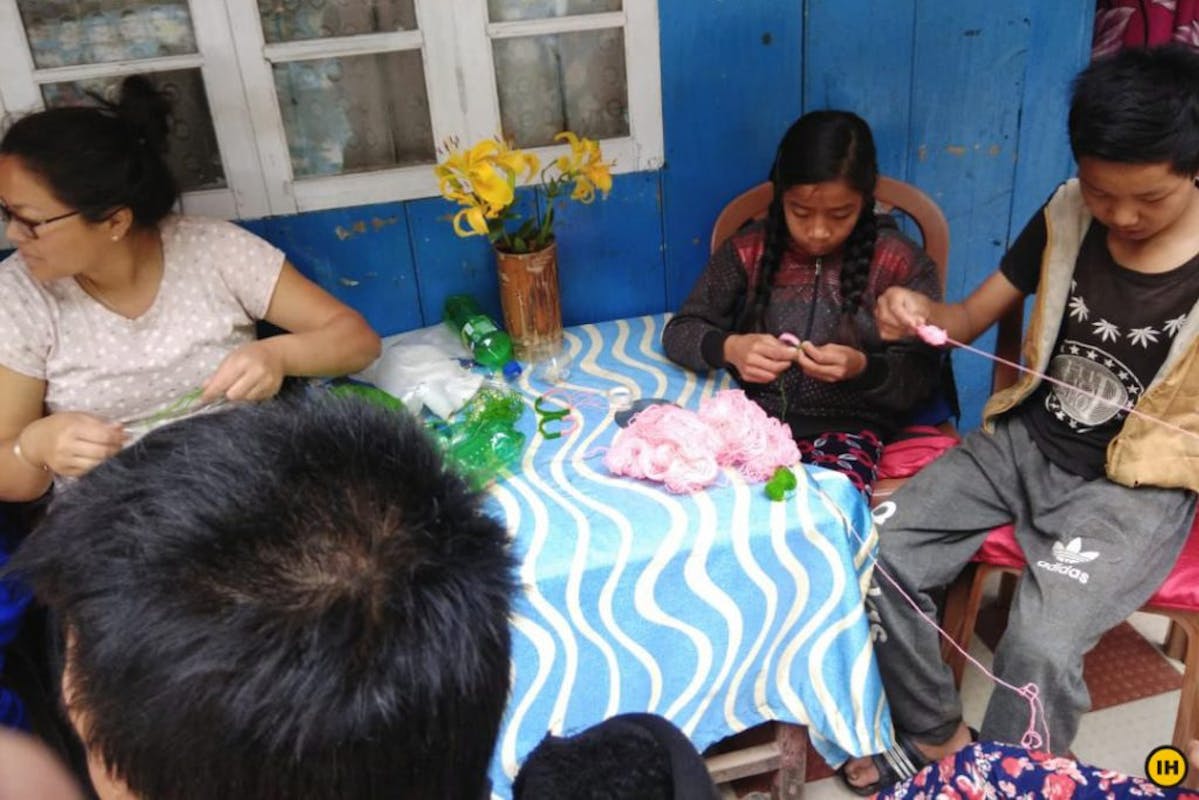 Smriti teaches local kids how to recycle plastic waste at Anjala's homestay.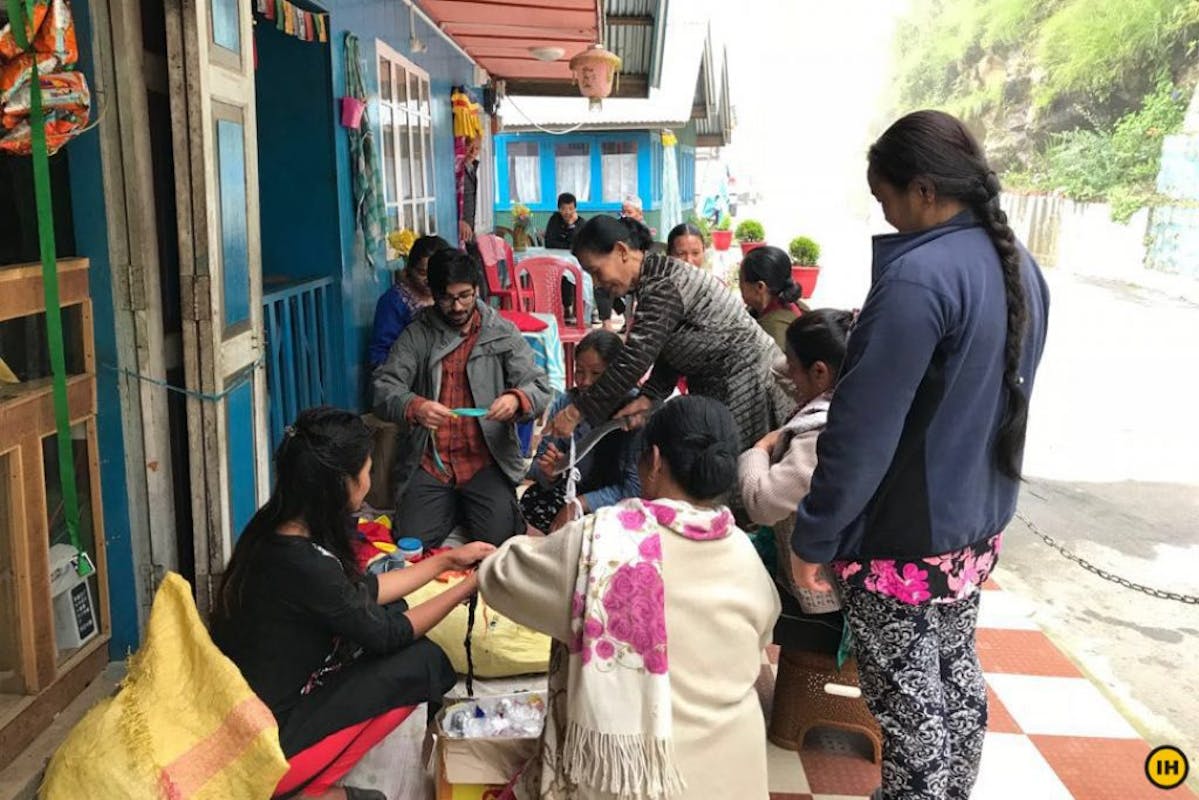 Intern Himanshu joins the locals in Smriti's workshop.
Smriti not only makes beautiful decorative items from plastic but also uses soft plastic and old cloth to make pillows – an initiative Green Trails has been trying to propagate in different villages. Smriti and her sister have been doing this for over two years. She also makes bags using old sarees and salwars and sitting mats using plastic wrappers.
People criticize Smriti for collecting plastic from everywhere. For them, she has a bold reply.
Awareness plays a key role in Smriti's Green Trails spirit
When asked about her inspiration, Smriti says that her school sensitizes students to the environmental issues in their region. They organise clean up drives, distribute dustbins and put up awareness posters regularly. She adds that right from the time she joined 1st standard, her teachers always encouraged environmental consciousness. They are supportive of ideas and actions that help address the environmental issues of Sepi and Rhimbik.
"Everyone is getting sick and the Earth is crying"
Smriti has been an inspiration for a lot of teenagers in her village and school. A lot of her friends have started to upcycle plastics with her help. She says that the only thing that bothers her is that not everyone is aware of the consequences of pollution caused by humans to Mother Earth. Some people show temporary interest in cleaning up the environment but end up going back to their old habits of littering and dirtying the place.
Smriti dreams big
Smriti is one of the toppers in her class. She wants to clear the civil services examination when she grows up. She wants to help solve environmental problems with the help of administrative power.
"We have already destroyed our planet enough, now everyone is getting sick and the Earth is crying. If we don't do anything about it, no one else will and that's why we need to manage the waste we generate and stop polluting mother Earth. We shouldn't end up destroying ourselves".
To hear this from a 15 year old is nothing short of inspirational.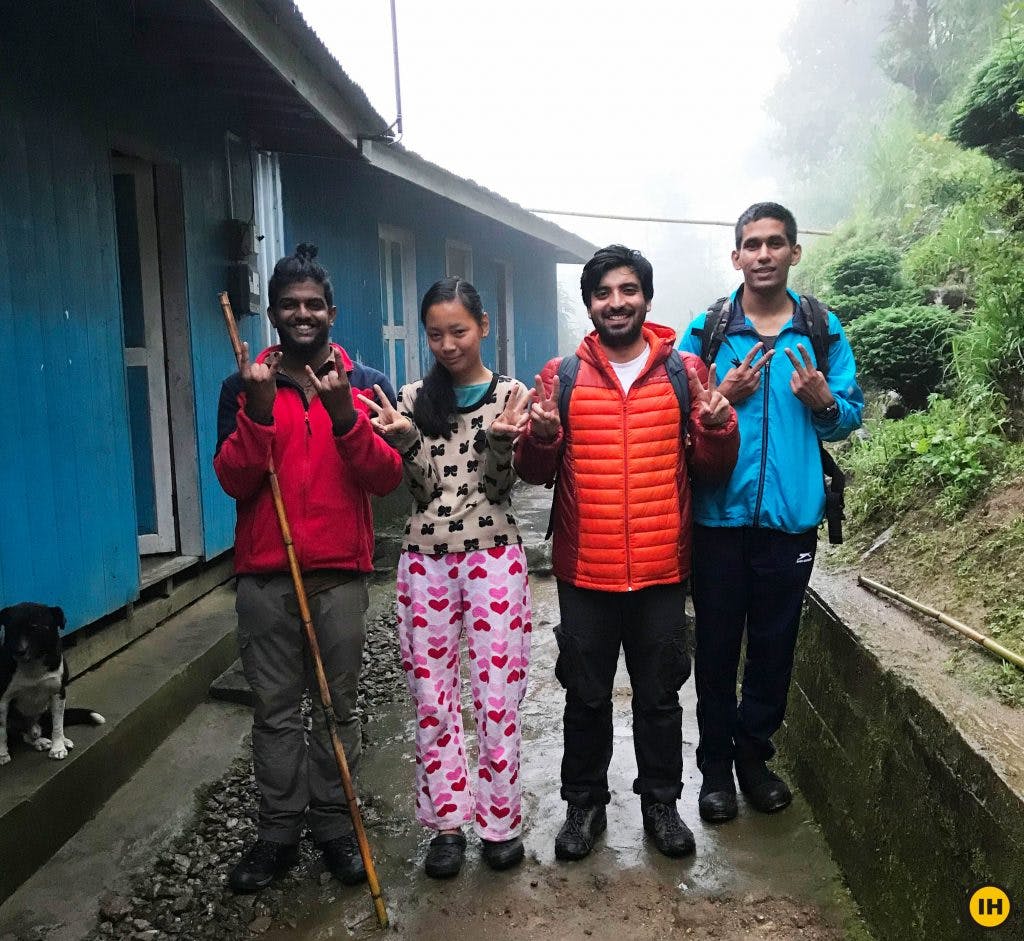 Children are our most active and forthcoming agents of change. What I love about Smriti is her quiet determination. It is refreshing to see the world through her eyes. She sees things plainly; common sense echoing through her very being. With more Smritis in our world, we can be sure that Mother Earth is in good hands.
Scroll down and send in your wishes for Smriti in the comments section. We will make sure it reaches her.
Have a green idea in your mind that could help the environment out? Comment below or write to our Green Trails Head – Lakshmi at lakshmi@indiahikes.com.
What you should do now
1. If you want to serve as a Green Trails Intern: Read this article by our Green Trails Head – Lakshmi.
2. If you want to work with us: Head over to our careers page. We have lots of positions open. We also have lots of applications coming in. So the sooner you apply, the better.
3. If you ended up here by chance and were actually looking for treks to do: Then head over to our upcoming treks page. You'll find all our Himalayan treks there.
4. If you want to see the 13 best treks of India: Then get our guide here.
Sign up for our much loved Weekly Mailer
We have terrific trekking tips, trek updates and trek talks to look forward to