Can You Help Us With Photographs Of This Trek?
We are looking to enrich this documentation with more photos. Pictures go a long way in explaining the trail, more than words ever can. If you have done this trek, can you share your photos with us? We will include them on this page, with due credit to you.Click here to contribute.
The Complete Guide to Darcha Padum Trek
Darcha Padum Trek is a must go on a trek. Sometimes it becomes difficult to control one's emotions and excitement in the build-up to a trek. I have been planning a trip to Ladakh for the last couple of years. I always wanted to do a road trip on the famous Manali–Leh road. But that was not possible with family in tow. One option was for my family to travel by air, while I went by road at least one way. Travelling by road for two days alone would be very boring. A trekking partner for the road trip is necessary.
Finally, after a long time, I got an opportunity to be part of the ONGC Himalayan Association's annual trek for 2011. This is a trek where colleagues from locations all across India go on a high altitude trek. The trek was flagged off on 14th August from Dehradun, which is celebrated as ONGC Day. I felt extremely lucky to have been nominated for that year's trek – and what a trek the Darcha–Padum trek in Zanskark turned out to be! This meant I would be walking across almost half of Manali–Leh. It was an eight-day trek of about 100 km which ended at Leh around the 25th of August 2011.
➤ Highlights of the Trek
Darcha Padum Trek: A dream come true.
The Darcha–Padum trek through the wilderness of Zanskar provides a rare opportunity to see some breathtaking landscapes, especially at higher altitudes. It generally takes 9-10 days to complete this trek which involves crossing the Shingo La pass (16700 feet).
Technically this is called a moderate trek, but, unless you are a seasoned trekker or mountaineer, let me assure you that it is not easy to trek in that rarefied atmosphere. To complete it you will have to go beyond your limits of physical endurance.
➤ Trail Information
This was like a dream come true. I had never been out trekking with camp stay. The longest trip for me till this was the trip to the Valley of Flowers in 2008. From the information I got on the internet, the Darcha-Padum trek would start around 12-13000 feet and would be going to a maximum height of 16,700 feet. All camps were likely to be around 13000 feet. I had been to 14000 feet twice. This would be quite an experience for me with no lights, minimal food, no toilets, and above all trekking around 15-20 km every day. Going through a fitness routine in the last few days, I felt that mental toughness was equally important to undertake such a trek. I hoped my dream would keep pushing me on.
I would like to thank all those who helped me to come this close to my dream: my wife and daughter who had agreed to let me go alone and Nave sir for nominating me.
About the Trek
This is a very popular trek with European tourists, who generally do it from Padum's side. We met 2 to 3 large groups of Europeans every day, a few couples (with a guide), a daredevil cyclist couple from Germany and a lone trekker, Mike, from Poland. On inquiring from agents accompanying the groups, we found that we were the only Indian group this year on the trek. Though it is still known as Darcha–Padum trek, it has effectively reduced to Palamu–Ichar trek, cutting down two days of trekking, one day at the beginning and the end. The Government of India is trying to build an alternate road on this route which will reduce the distance between Manali and Kargil. The road on the Darcha side has been constructed to a little beyond Zanskar Sumdo but small vehicles can go up to Palamu. Only BRO trucks currently can ply between Palamu and Zanskar Sumdo. One can easily get a lift up to Zanskar Sumdo in a truck, which will cut down another day of trekking.
Darcha is on the Manali–Leh road. It is about 30 km from Keylong town, the HQ of Lahaul–Spiti. A little beyond Darcha, you leave the main road and take the diversion to Chika village and Palamu. There is a good amount of BRO activity at Palamu which is the first campsite. It is a picturesque location by a small stream, at around 11000 feet and is not very cold either.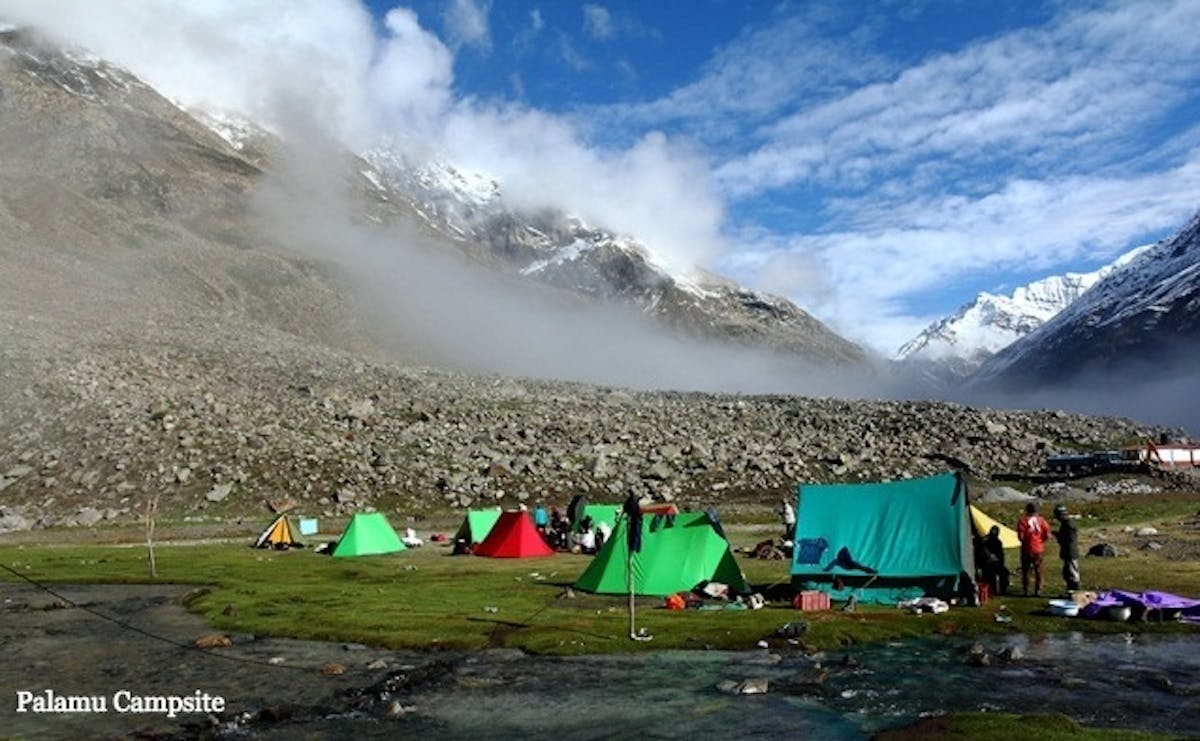 On the second day, the camp was set up at Zanskar Sumdo. A small stream meets the Zanskar River at a little distance from the campsite. Sumdo means confluence. Real trekking starts from Zanskar Sumdo which is around 12500 feet. Here you leave the valley and start climbing to the base campsite Chumik Napko or (Chumik Napo). On crossing the river near the campsite one faces two options – the BRO road on the left which looks enticing and the mule trek on right ( not easily visible). Don't take the BRO road as it meets a dead end after some time.
Reaching Chumik Napko involves 6-7 hours of trekking, the actual distance of which is about 14 km. In the hills, distance is not measured in kilometres but hours. The climb is tough with mostly upward climbs and the view is that of a beautiful valley with snow-capped mountains all around. Although the claimed altitude of Chumik Napko is 15000 feet, my Casio ABT watch showed a little beyond 14000. I had a general feeling that the heights mentioned in most sites are inflated.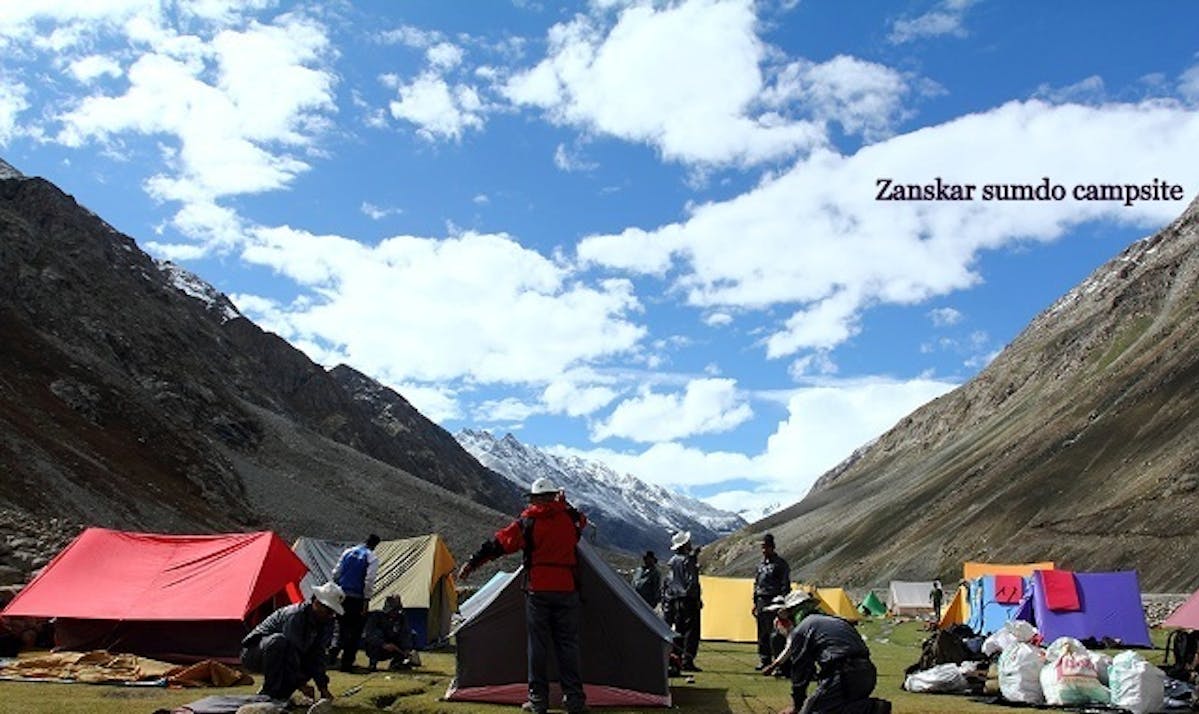 The climb to the Shingo La pass from Chumik Napko takes 4-5 hours. To seasoned climbers, this climb may not seem harsh, but for newbies like us, it was tough. It involved only ascents, some of which were steep. Snow makes it slippery and dangerous. The higher you go, the more breathless you feel. None of us had taken Diamox* as we were warned about its side effects. The pass was covered in around 1 foot of snow, but fortunately, the trail was visible, courtesy couple of teams that had crossed it earlier on in the day. The official height of the pass is 16700 feet but if I had to believe my watch, it is around 16000 feet. There is no official signpost proclaiming the height as 16700 feet. Around the pass, you get to see a small semi-frozen lake and the majestic view of a glacier with two rivers originating from it on either side.
The climb to the pass from the Lakhang side appeared much steeper to me. The camp at Lakhang can be set up either after a couple of kilometres once you climbed down from the top to a valley or on a second valley further down below. The valley below where our camp was set was another hour's walk. The trek from Chumik Napko to lower Lakhang was one of the most tiring experiences for us as it took almost 10-11 hours. The altitude of Lakhang is around 14000 feet, but it is well below the snow line.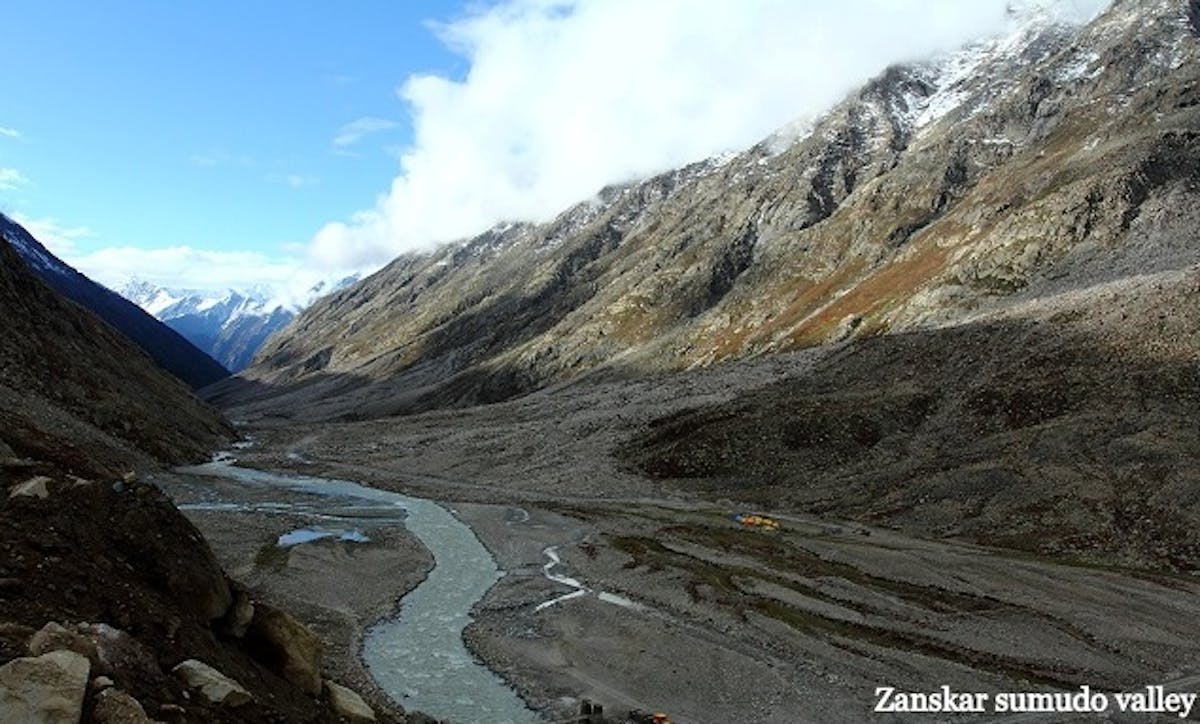 Lakhang to Kargyak is the best part of the trek as you walk in the valley most of the time. The distance is about 20 km. It took about 7-8 hours through lots of river beds and dusty trails under the blazing sun. This was the only stretch where it was difficult to avoid getting our feet wet because of the large number of streams. Most of us had got blisters that day. Kargyak is the first human habitation you reach after 4/5 days of trekking. It is a relatively big village and has a satellite phone. You can call your home from here. However, you need to go up to the village to find the phone. The households with phones can easily be identified from the satellite dish and solar panel. The camp is set about a kilometre beyond the village.
The next stop on the trek is Purne. En route, you pass a couple of villages and a small settlement. The trek is along the right bank of the river till you reach a village after a couple of hours where you cross a well-built bridge. From here on you trek along the left side of the river finally crossing it again near Purne. About 4 hours from Kargyak, you reach Teesta village which also has a satellite phone. The trek involves constant ups and downs and hence is quite tiring. You would also be walking under a blazing sun which can easily drain you out. When you approach Purne, you need to leave the main trek and go down a steep path to cross the river to reach the campsite.
Purne is a nicely managed campsite. You feel good to camp near a village and have humans around after 5/6 days. Many tourists stay here for two nights and make a side trip to Phuktal monastery. The round trip takes around 6-7 hours. You always need to add a couple of hours to the estimate given by locals simply because you cannot move at their pace.
We had our next and last camp at Pipula. This is a small dhaba / hotel with a small campsite. The site is not good because it lacks grass and is full of pebbles. Purne to Pipula has lots of ups and downs and hence is not easy, especially when your legs are tired after 5/6 days of trekking. The distance is about 15-16 km, i.e. 6-7 hours of trekking. If you are not tired, then you can camp at Ichar which is another 2-3 hours from Pipula. By this time the landscape becomes too monotonous. The hills are devoid of vegetation and will not make you feel like taking out your camera. The landscapes at higher altitudes were stunning, but not here.
On our arrival at Pipula, we were delighted to see BRO vehicles on the hill across the Tsarp River. Construction of the road from Padum side has reached this far. Construction started around 2002. In another 10-15 years you may get an approach road from Darcha to Padum across Shingo La pass. This will also bring development to these desolate locations. It may also change the face of tourism. Instead of trekking, you may get homestays then. Maybe a road will be built on one side of the river, while the existing trek on the other side will remain a trekking route.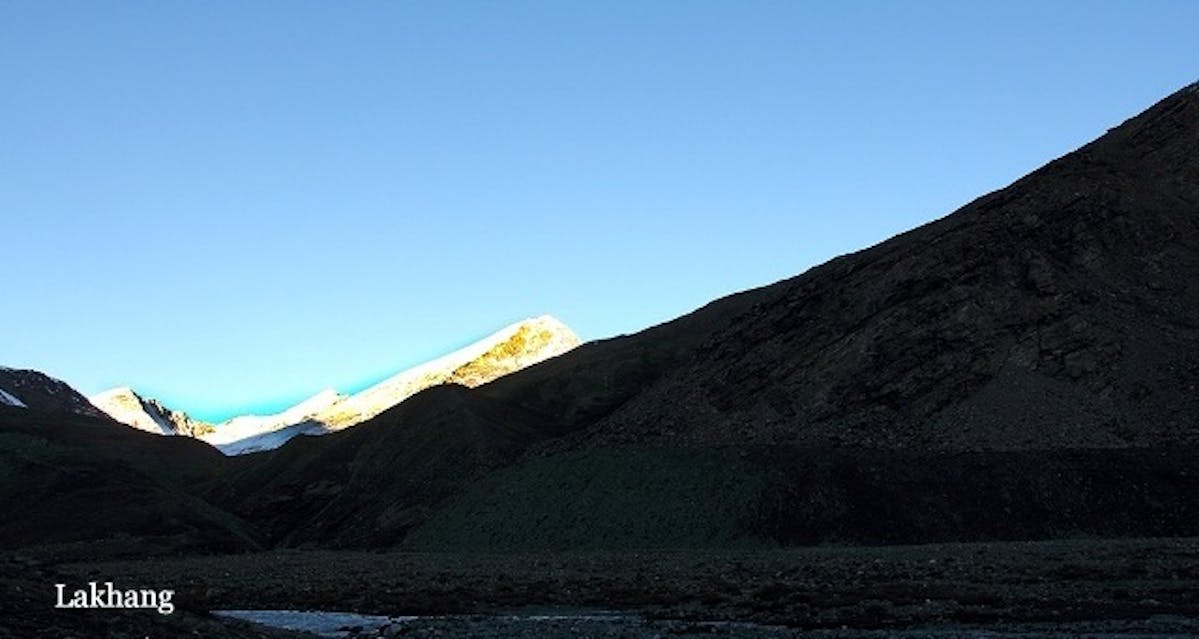 On our final morning, we trekked to Ichar. It took 2-3 hours. After a couple of hours of waiting there, we got into a BRO truck that took us to Padum via Radu. The road from Radu to Padum is tarred. Ichar to Radu is about 8-9 km and Radu – Padum is about 20km. By taking a lift, we avoided another day of trekking. There is no point trekking on the motorable roads especially when the landscape is not that great to inspire you to continue on foot.
Padum is a decent-sized town with hotels and restaurants. It was the old capital of Zanskar. It serves as a business centre for many remote areas around. There also is a JKTDC facility. Taxis and buses to Kargil are available from here and all postpaid mobile connections work here. Besides the Padum- Darcha trek, another popular trek, Padum – La Maruyu, starts from here.
Some of the names of places I have mentioned here may differ from other websites. The names mentioned here are based on experience or as written on milestones in those places. For instance, what many sites have mentioned as Reru is Radu (pronounce as Ra Ru). Furthermore, many websites have mentioned the distance from Padum–to Leh as 138 km. This is ridiculous. To reach Leh, you need to go via Kargil. The distance between Padum to Kargil is almost 250 km and requires a 10-11 hours drive. The total distance is over 400km and requires 2 days of driving. The road is bad and non-metaled.
You cross the Penzila pass (14000 feet) en route. You also get to see the stunning view of Darung Durang glacier on the way. There is only one place to eat on this route – Rangdum. You do not have the option of being choosy. Eat whatever you get. If you start late from either end (Padum or Kargil) it will be a better option to spend the night here. There are a couple of facilities including a tented campus here. If you are close to Kargil, then one of the cost-effective ways of spending the night is at Malla Guesthouse, located at Lankerchey, 35 km from Kargil or 5 km from Sankoo village. This is a family-run home that offers a bed at Rs.200. This appeared to be a popular stopover for trekkers on this route.
Finally, Kargil–Leh is another 6-7 hours drive. This road provides some breathtaking landscapes beside the famous stretch of Magnetic Road.
➤ Photo Gallery
Click on the images to view them in full screen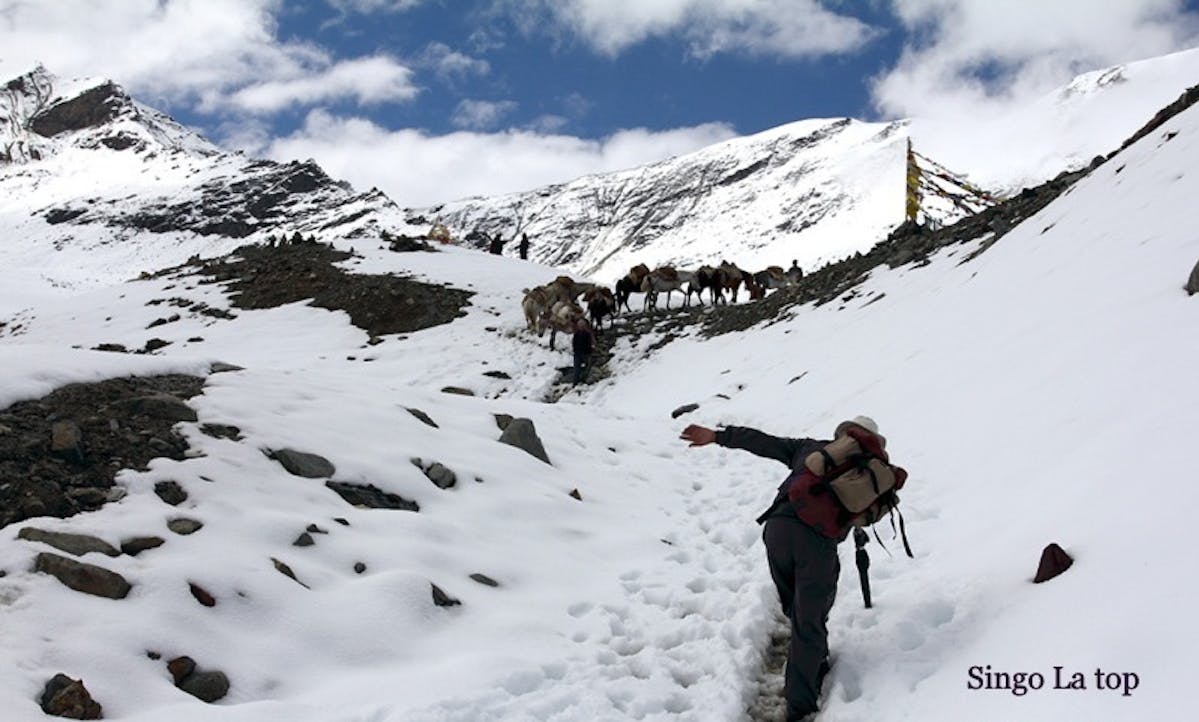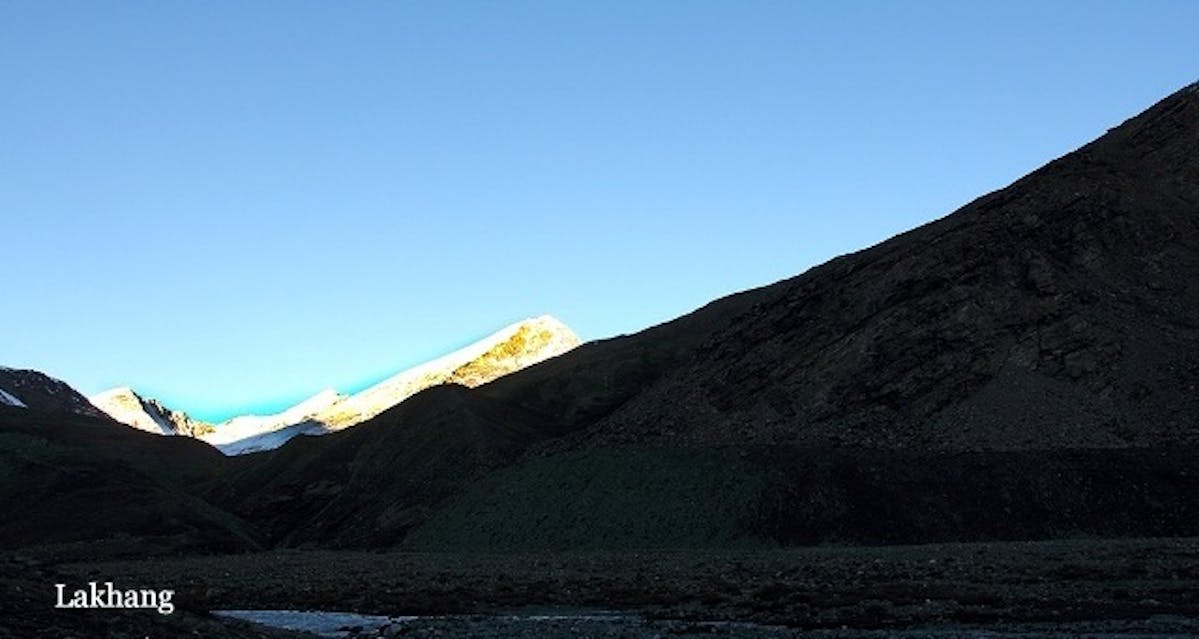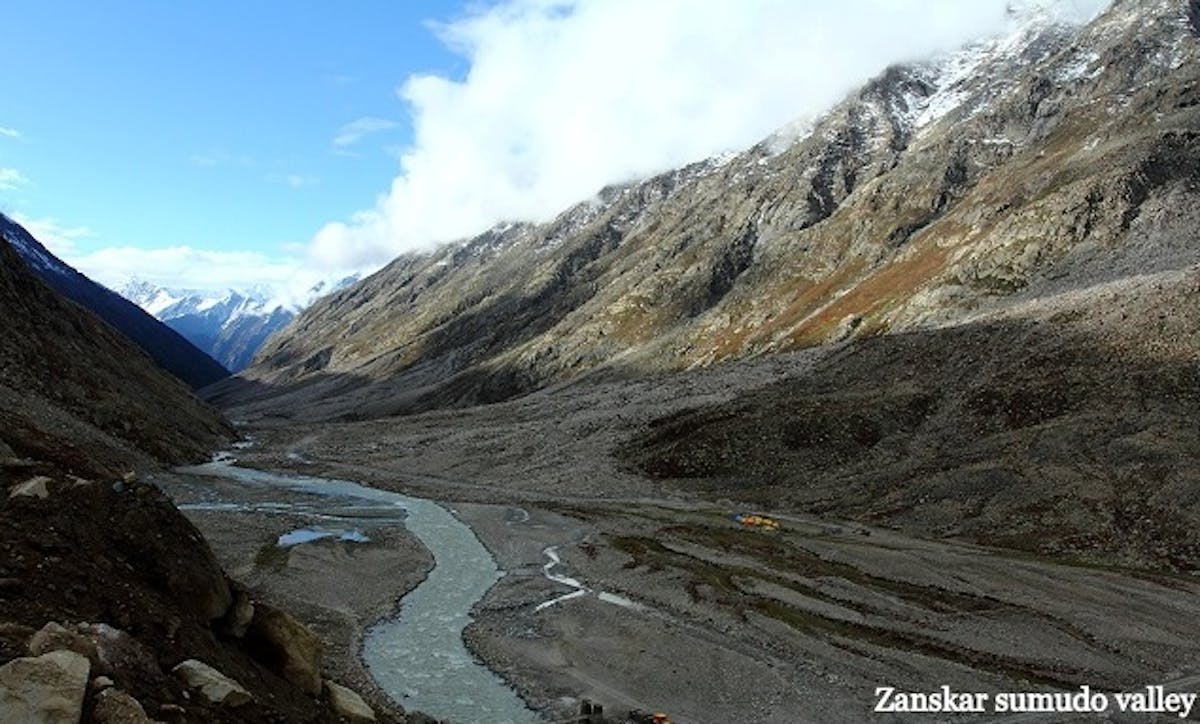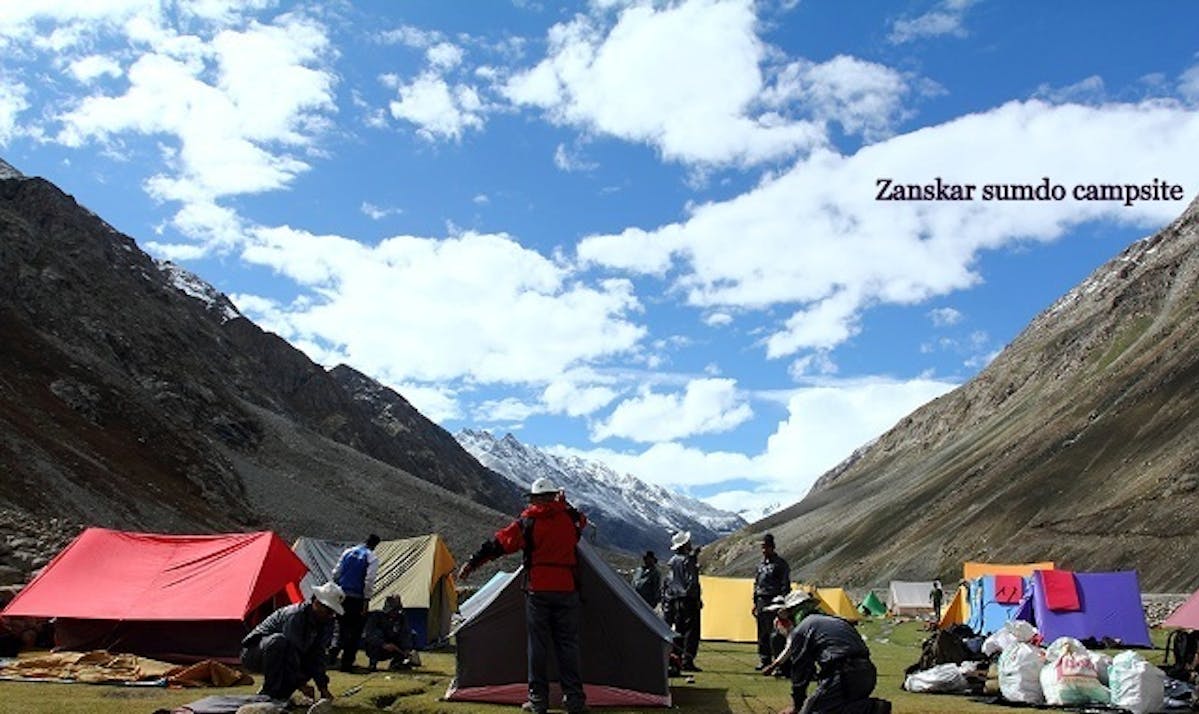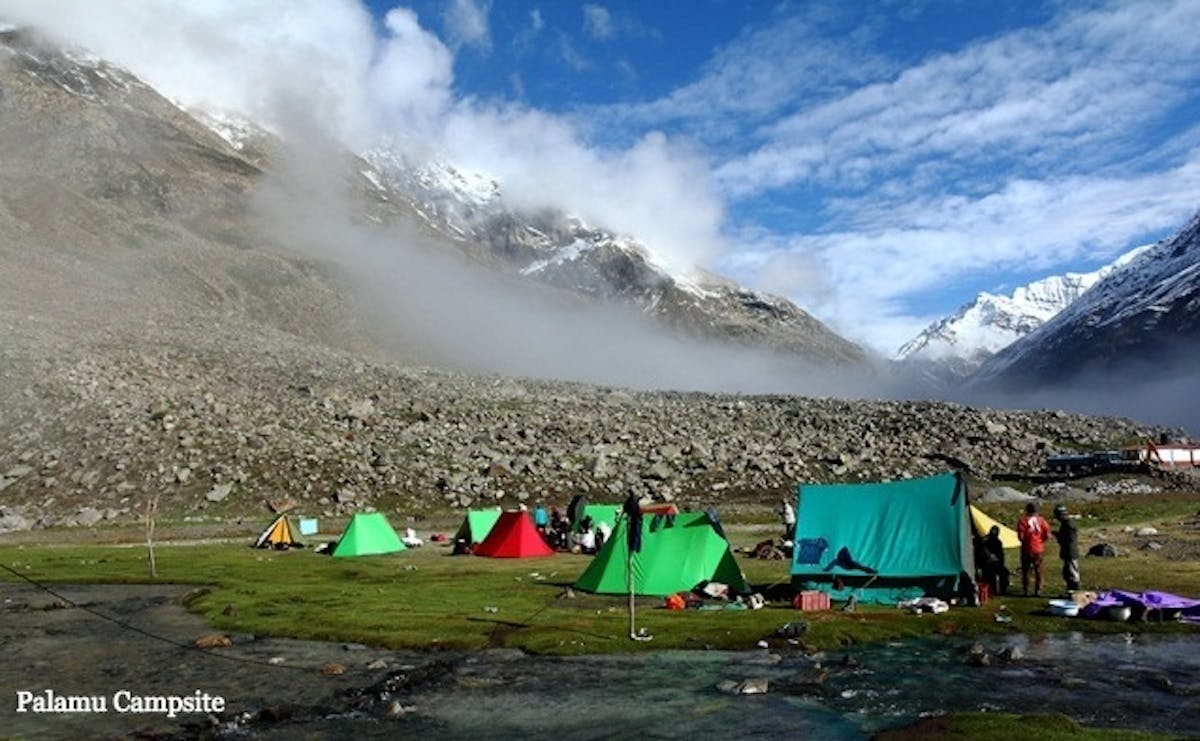 ➤ What to pack for the trek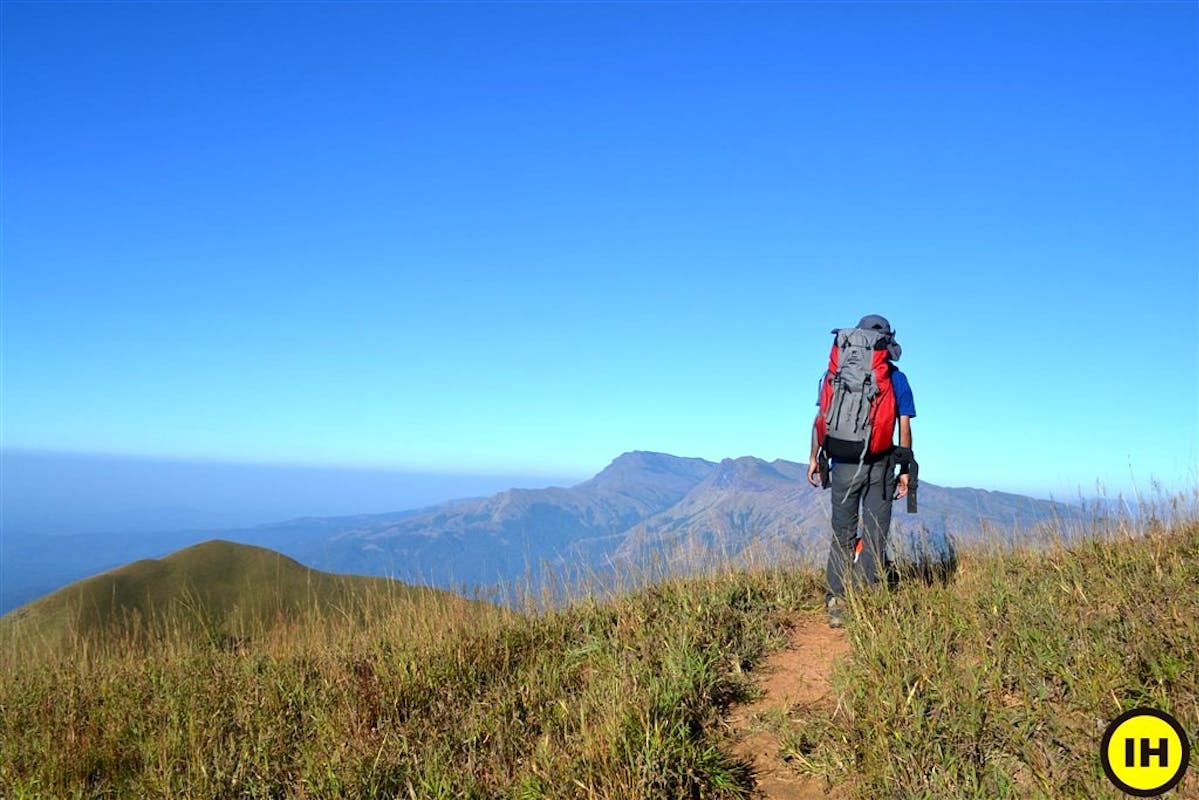 No, stuffing it all in isn't the right way to do it Packing a backpack correctly saves precious time that you might waste trying to find your things later. It is wise to spend some time learning what goes into packing a backpack.
What should I pack? On a trek, you only get what you take. Something as simple as a forgotten matchbox can cripple your cooking plans throughout the trek. So, it's essential to prepare early and prepare well. To begin with, make a checklist. While shopping, remember this thumb rule – keep it light. "Every item needs to be light. This ensures that your backpack, on the whole, stays light," says Sandhya UC, co-founder of Indiahikes. Balancing out heavy items with light ones isn't going to have the same effect as having all light items. "Always opt for good quality, light items," says Sandhya.
How much should my bag weigh?
"Your backpack for a weekend trek should weigh between 8 and 10 kg," explains Arjun Majumdar, co-founder of Indiahikes, "To break it down, your tent should weigh around 2.5 kg, your sleeping bag, around 1.5 kg, and the ration, stove and clothes should constitute the other 5 kg." The best way to plan is by concentrating on the necessities – food, shelter and clothes. Gather only those things that you'll need to survive. Do not pack for 'if' situations. "That's one of the common mistakes that people make – packing for 'if situations'. It only adds to the baggage that you can do without on a trek," says Sandhya.
Trekking hack
One good way to go about it is to prepare a list of absolute essentials. Start with the most essential and end with the least essential. That way, when you feel you are overshooting the limit, you can start eliminating from the bottom. Another tip is to be smart while packing clothes. Invest in light. wash and wear fabrics. "Replace a sweater with two t-shirts," adds Sandhya. Layering is the mantra when it comes to trekking. Refer to Sandhya's clothes list to pack smart.
How to pack The thumb rule for this one is to eliminate air spaces. Make sure that everything is packed tightly, especially clothes and jackets, as they tend to take up maximum air space. Put in all the large items first. Then squeeze in the smaller ones in the gaps. This ensures minimum air space. A good way to pack clothes is by using the Ranger Roll method.
Where to pack Bottom Sleeping bag: Make this your base layer. Sleeping bags tend to be voluminous, but do not weigh much. They're perfect for the bottom of the bag. Tent: Just like the sleeping bag, even tents are voluminous and light. Keep the tent poles separately and place the fabric at the bottom of the backpack. Middle Heavy jacket: Roll up the jacket in a tight ball and place it in the middle of the backpack, close to your back. The middle region of the backpack should always have the heaviest items. You can store other things like rations or mini stoves in the middle. Other clothes: Roll other clothes and place them in the remaining space, to fill air gaps.
Backpack essentials
Top Water: Water, although heavy, needs to be easily accessible. So put it in the topmost region of your backpack. Medicine box: This is another component that you wouldn't want to be scavenging for when in need. Poncho: It could rain at any time in the mountains. So, ponchos should be accessible easily. Also, having a waterproof poncho at the top of the backpack provides additional waterproofing to items in the bag.
➤ How to get fit for the Darcha Padum Trek
Cardiovascular endurance
The secret to ascending any trail lies in building your cardiovascular endurance. You can begin by jogging every day. Ideally, you should be able to jog 4 km in 20 minutes before the start of the trek. It takes time to be able to cover this distance in the given time. Start slow and increase your pace every day. Swimming, cycling and stair climbing without too many breaks in between can help too. Strength This is another area you should work on. You will need to build strength in your muscles and your core body. You can do some squats to strengthen your leg muscles. Do around 3 sets of squats, with 8 squats in each set. Apart from this, you can add planks and crunches to your workout.
Flexibility
Another aspect that will help you trek comfortably is flexibility. For this, you can do some stretching exercises – stretch your hamstrings, quadriceps, hip flexors, lower back muscles and shoulders regularly. Carrying a backpack, however, light can become a strain after a while. These exercises will help you to be in good shape before the trek. Working out indoors
➤ Trek Contribution
Author – Rupankar Mahanta. 
An engineer by profession, but an avid traveller and photographer by heart, his passion for exploring India has taken him to trek in Ladakh and Sikkim and then diving into the sea at Andamans and Lakshadweep. His popular travel blog is featured in Trip Advisor and Holiday IQ.   www.rupankar.in , http://seven-sisters.blogspot.com