Can You Help Us With Photographs Of This Trek?
We are looking to enrich this documentation with more photos. Pictures go a long way in explaining the trail, more than words ever can. If you have done this trek, can you share your photos with us? We will include them on this page, with due credit to you.Click here to contribute.
The Complete Guide To Peb Fort Trek
Peb fort, also known as Vikatgad, rises to a maximum altitude of 2,050 ft and was primarily used as a granary and watchtower by the ruling armies. The strategic location of the hill provides a commanding view of Chanderi fort, Nakhind hill, Malanggad, Tahuli, Prablagad, Kalavantin & Matheran plateau in clear weather.
Located approximately 80 km from Mumbai and less than 120 km Pune, it's conveniently accessible by public transport. With five different trails of varying difficulty and length, Peb fort is the ideal trek for anyone looking for a good excursion close to Matheran.
The panoramic view of the Matheran range from the top
The unique location of the hill affords it a panoramic view of the entire Matheran range. A temple has been constructed at the top of the fort and is believed to shelter the footprints of Swami Samarth. Be aware of the monkeys though. If you can brave them, a splendid sight awaits you!
The Prati Girnar temple at the top of fort. Picture by Saurabh Sawant
The Challenging Trail To The Top
One of the fascinating features of the fort is the unique narrow approach to the top. If you are climbing it from the North, then a easy grade rock patch has to be tackled to reach the top. On the other hand, if you have reached the fort from Matheran end, then a rickety ladder overlooking the deep valley stands between you and the temple!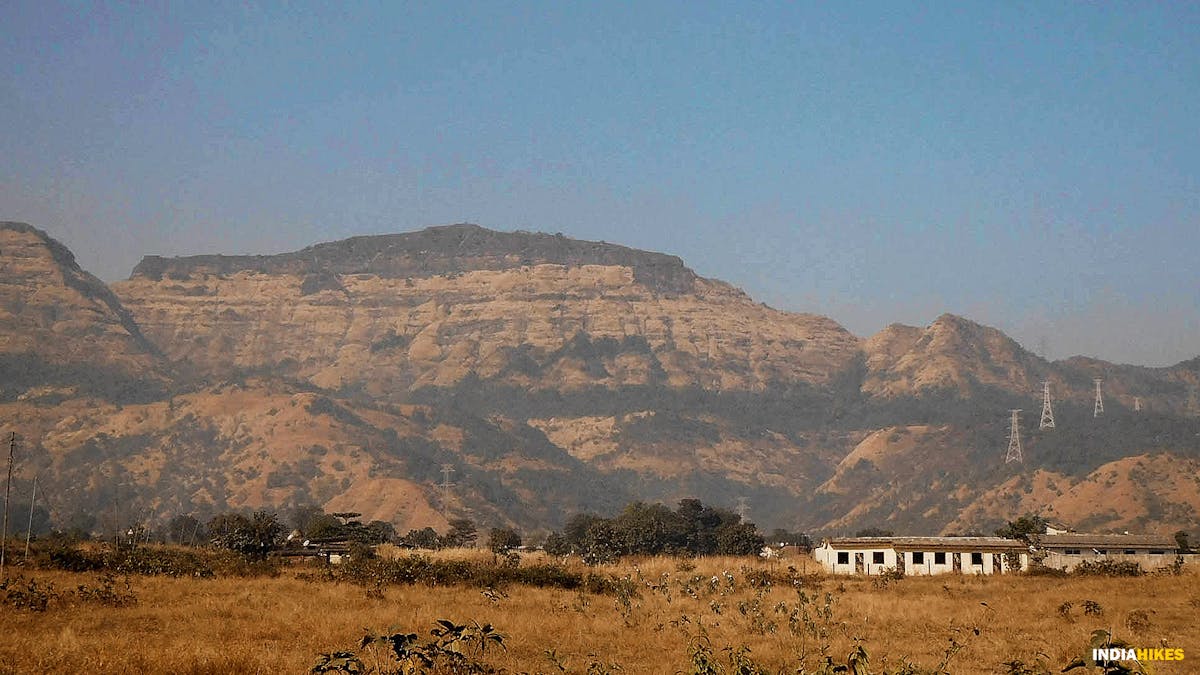 Transformers lead you towards the trail. Picture by Saurabh Sawant
An opportunity to walk along the lush green Matheran valley
Matheran is home to abundant flora and fauna and there's no better time to experience it than the monsoon. An opportunity to combine a lovely walk along the Matheran valley with the Peb fort trek, makes it even more alluring!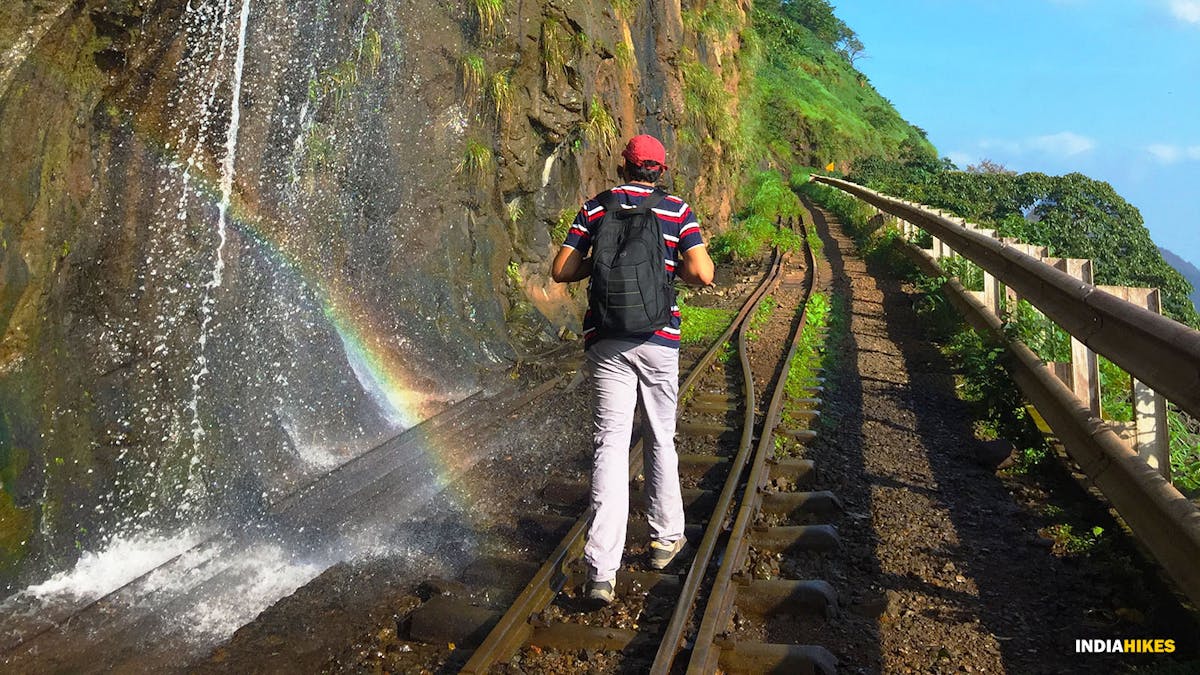 Keep a track of the trail . Picture by Dhaval
Mobile users: Click on 'Complete trek guide' at the bottom of the page to access the rest of the Peb fort Trek Guide.
➤ Short Itinerary
Peb fort is a one day trek. However, it can also be done as camping trek with an overnight stay in the cave or by pitching a tent on the southern bastion.
We have listed down some of the most prominent routes to the top of Peb fort along with an indicative itinerary for each: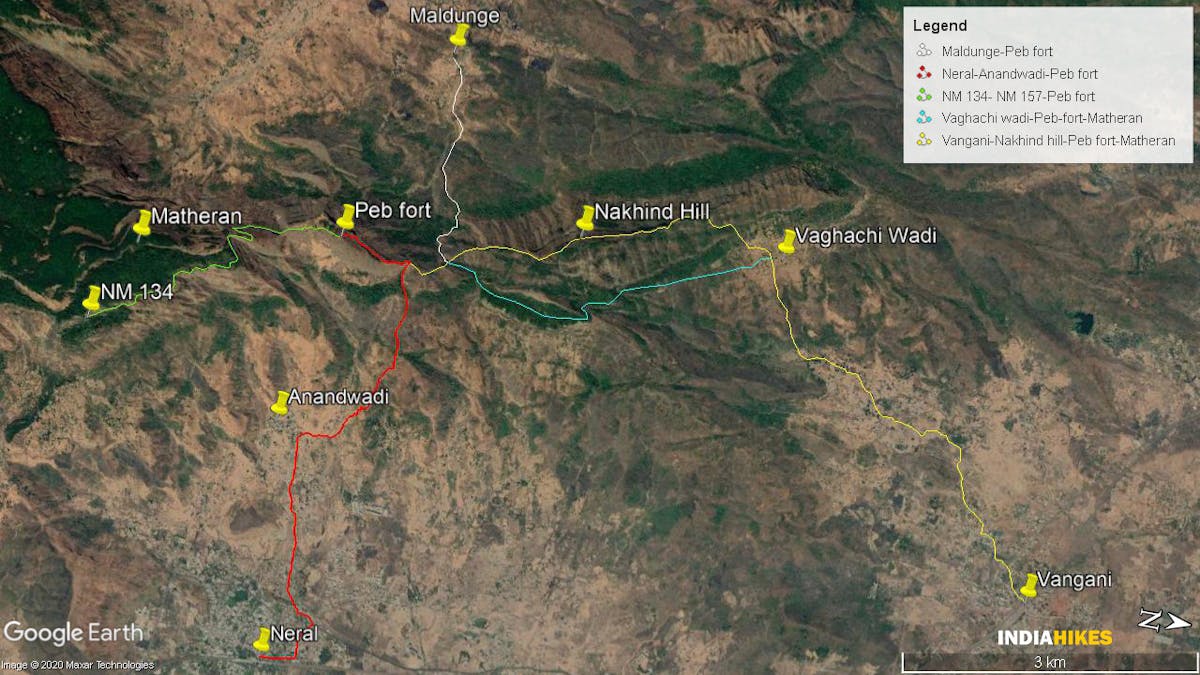 The five routes merge at the top of the Peb fort
Panvel-Maldunge-Peb fort
Neral-Anandwadi-Peb fort
Neral-NM 134 marker- NM 157 marker-Peb fort
Vaghachi Wadi-Peb fort
Vangani-Nakhind-Peb fort-Matheran
➤ Detailed Trail Information
One of the most popular routes to Peb fort/Vikatgad is the Neral-Anandwadi-Peb fort trail.
Here's a detailed photo story about this particular trail that's bound to get you excited for the trek!
A Photo Story On The Peb fort Trek
The trail originates from the bustling town of Neral, about 80 kms from Mumbai.
The trek itself can be divided into two sections- the first stretch is a walk on the tar road from Neral to the base village, Anandwadi. You can also hire an autorickshaw to cover this stretch. The second half of the trek is a steep but incredibly rewarding climb from Anandwadi all the way to  Matheran.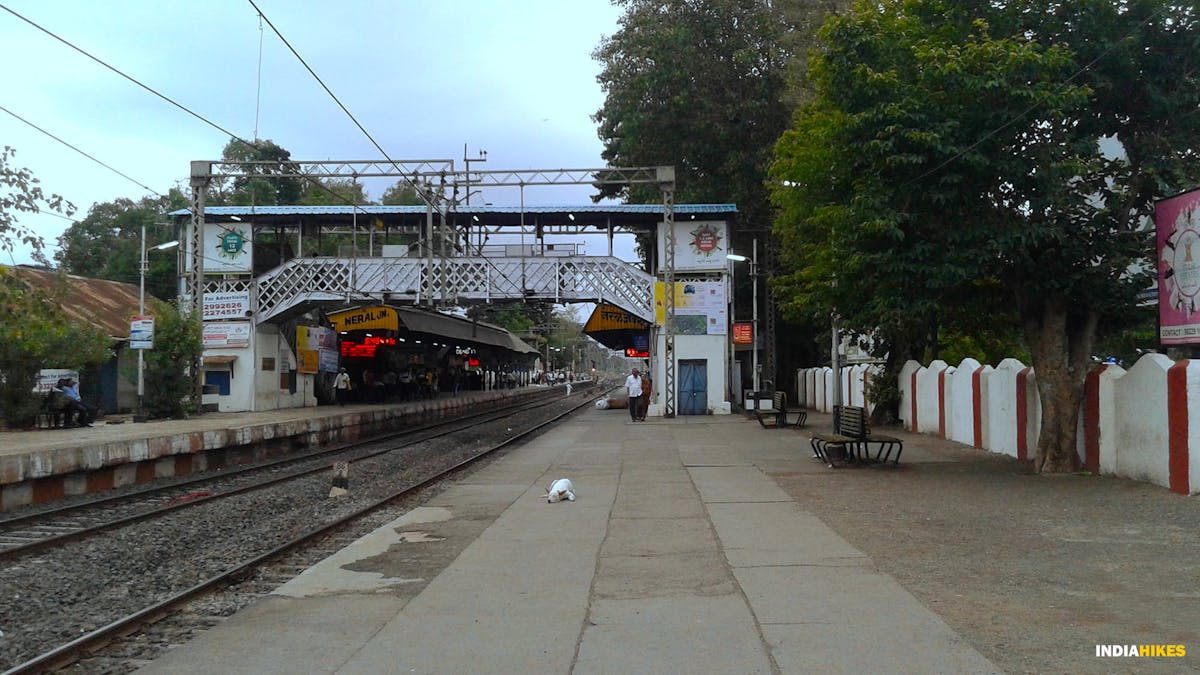 The trek starts from Neral Junction, a suburban railway station part of the Central Railway's extensive rail network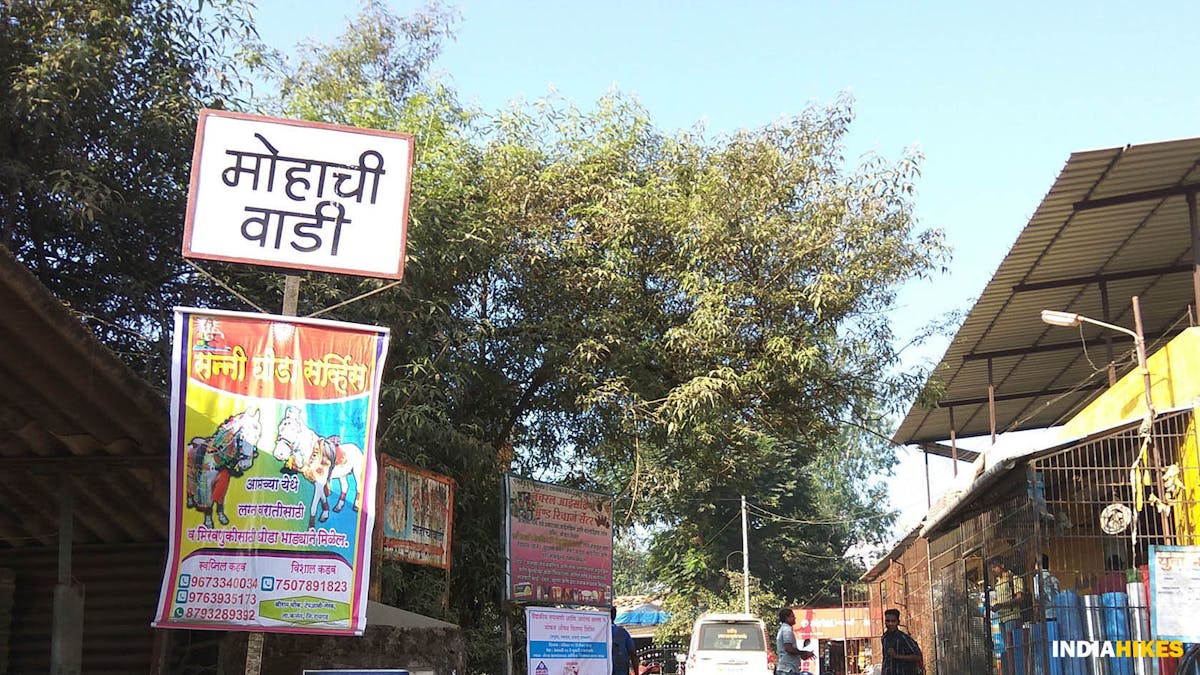 The route to Peb fort passes through Mohachi Wadi. Picture by Saurabh Sawant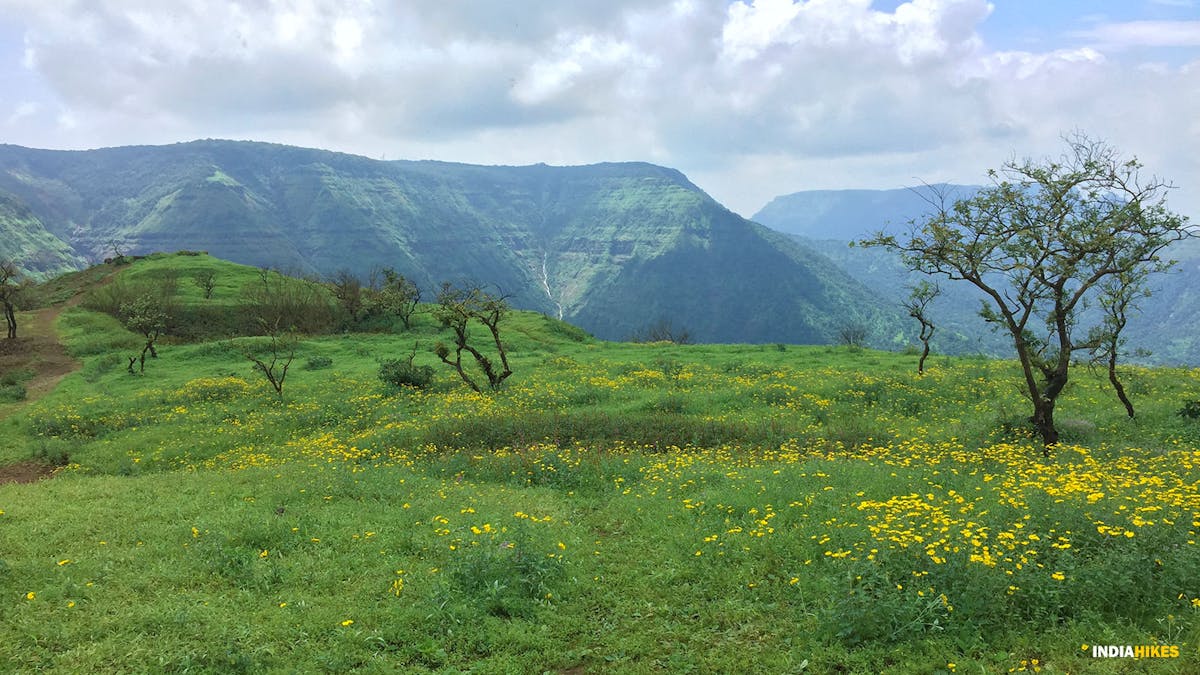 The trail goes through lush green forest land section. Post-monsoon the landscape changes. Picture by Dhaval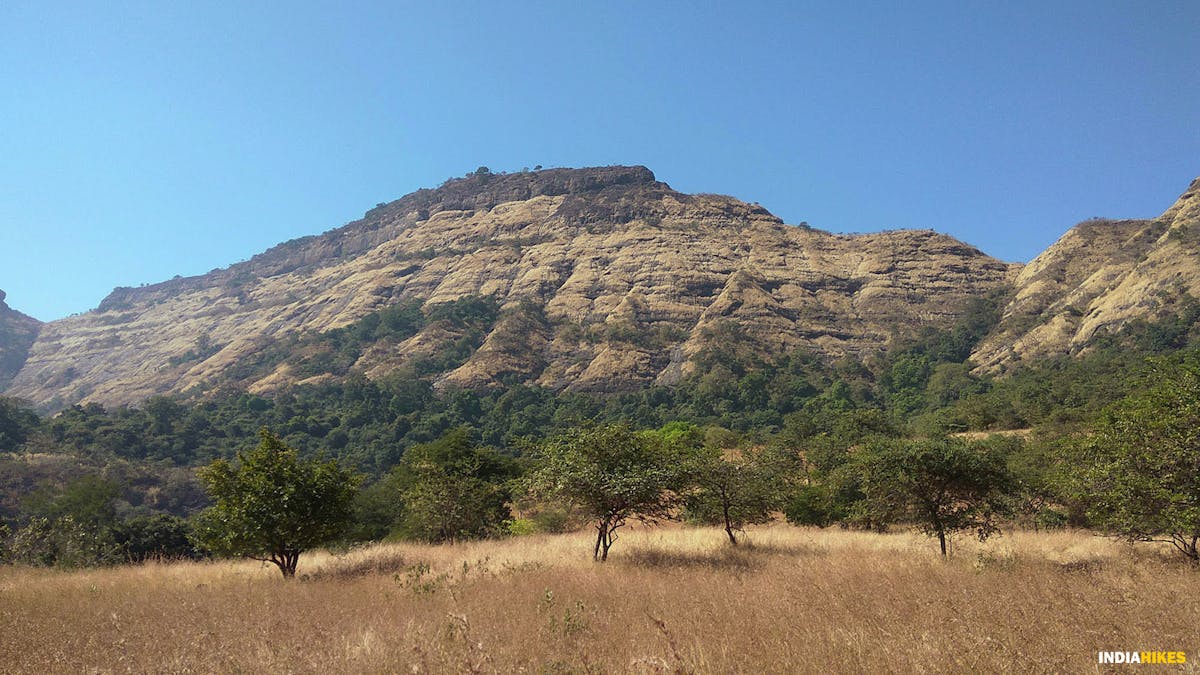 The clear depression between the hill on the right and the fort is the draw through which the trail climbs up. Picture by Manish Naik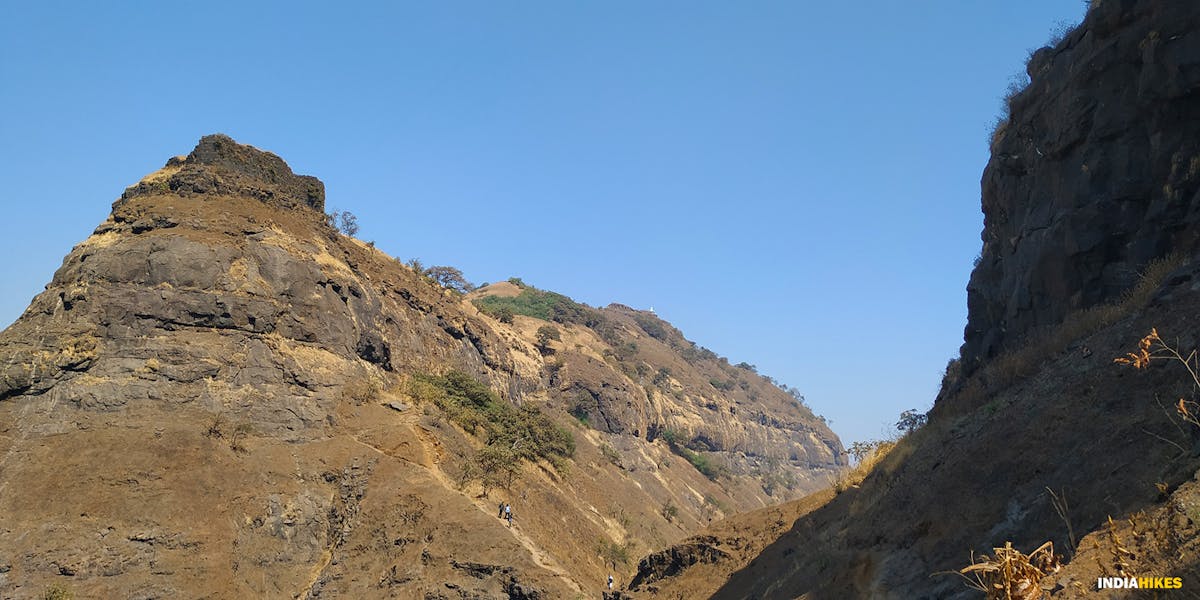 The steep climb to the ridge. Picture by Saurabh Sawant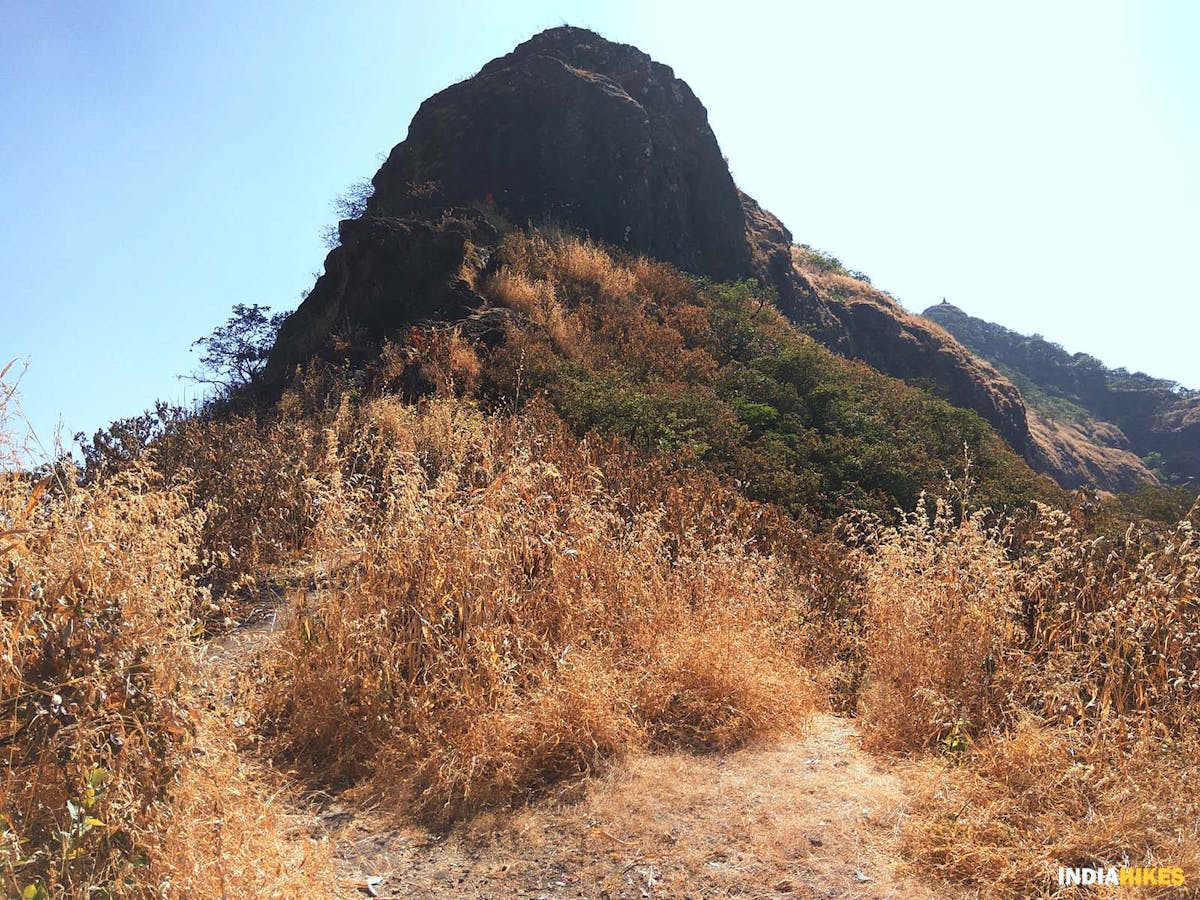 The trail forks after the rock patch. Picture by Saurabh Sawant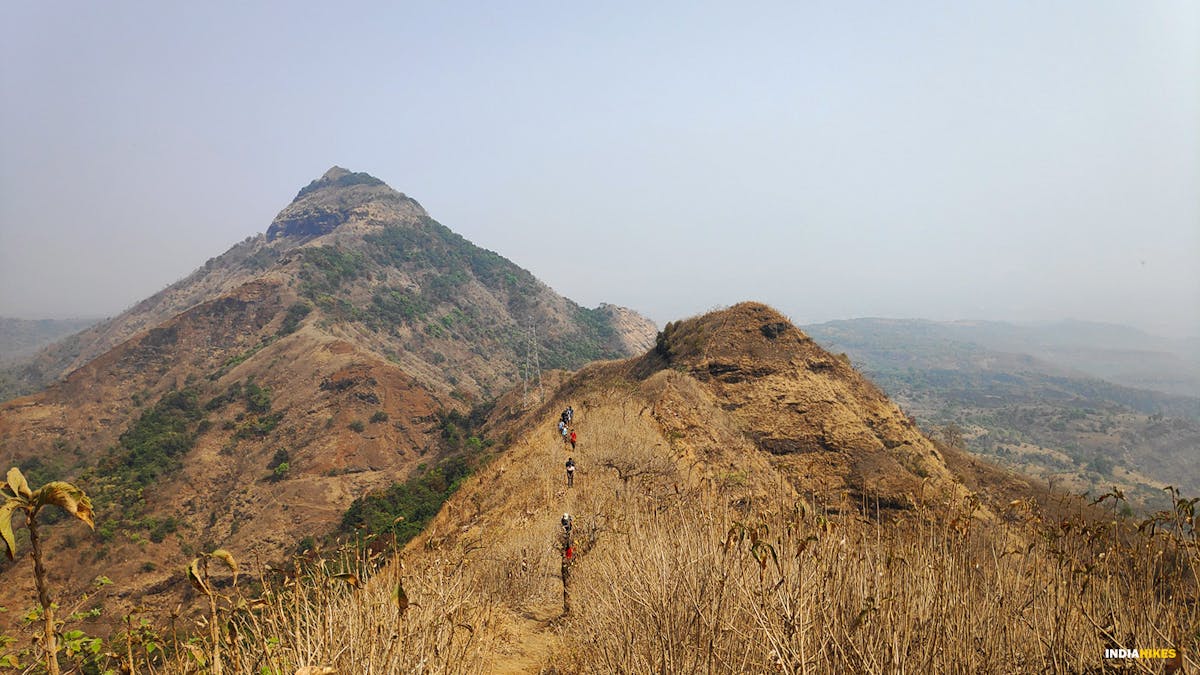 Turn back from the rock patch and take in this beautiful view of the Nakhind-Peb ridge. Picture by Saurabh Sawant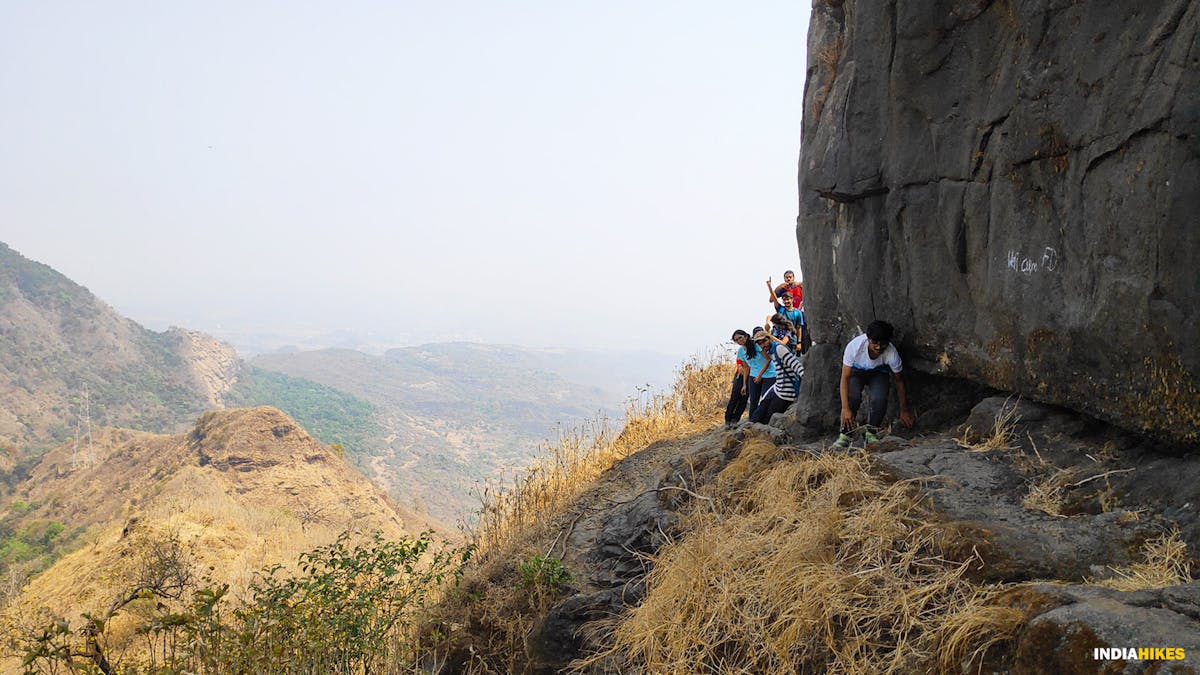 If you choose the upper trail to the cave, you'll have to navigate a slightly tricky section of the trail. Picture by Saurabh Sawant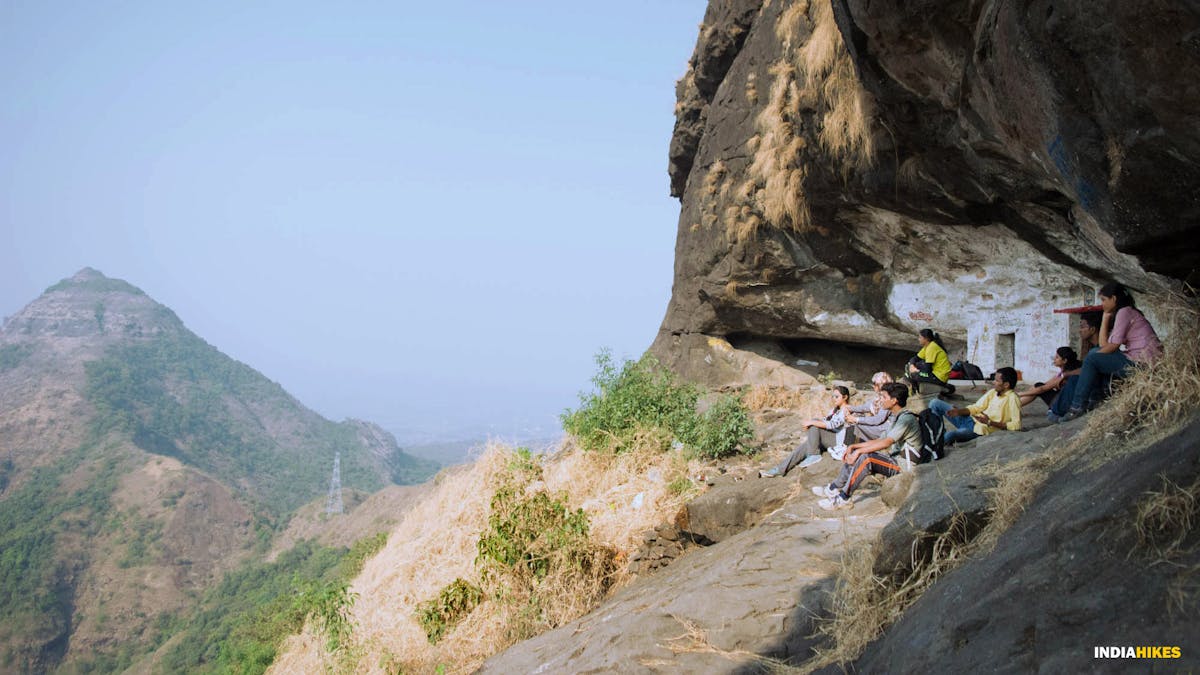 The cave on Peb fort. Picture by Tejas Nadekar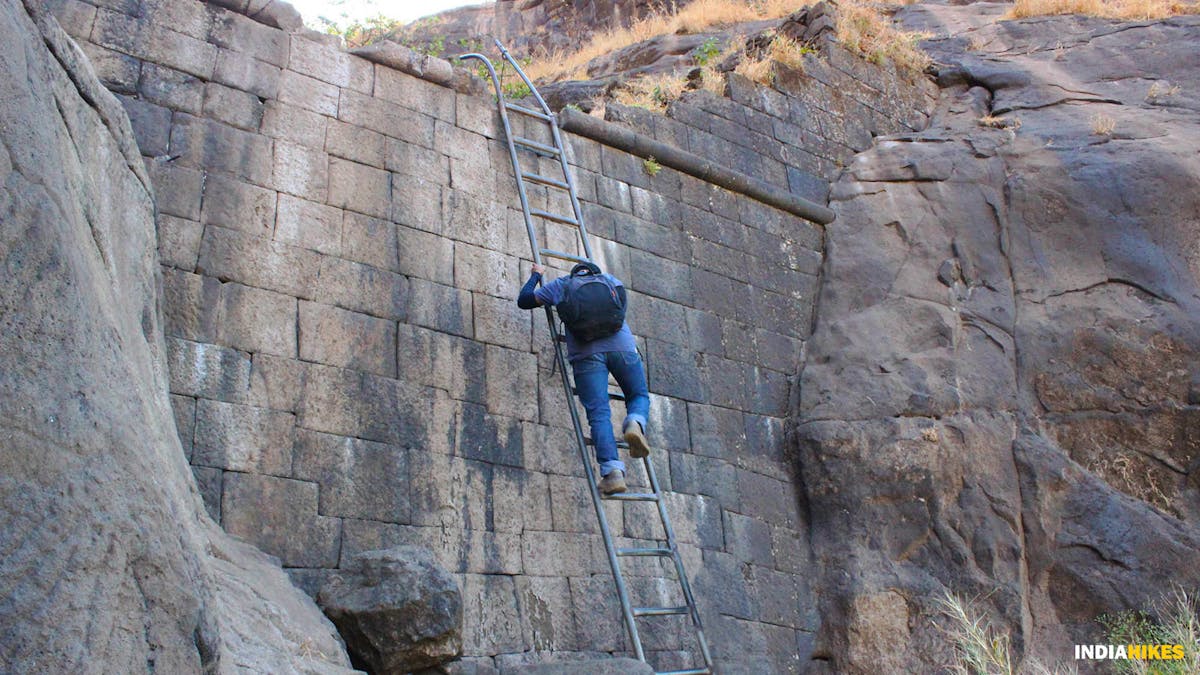 The fort has been made accessible by a metal ladder propped against the wall. Picture by Tejas Nadekar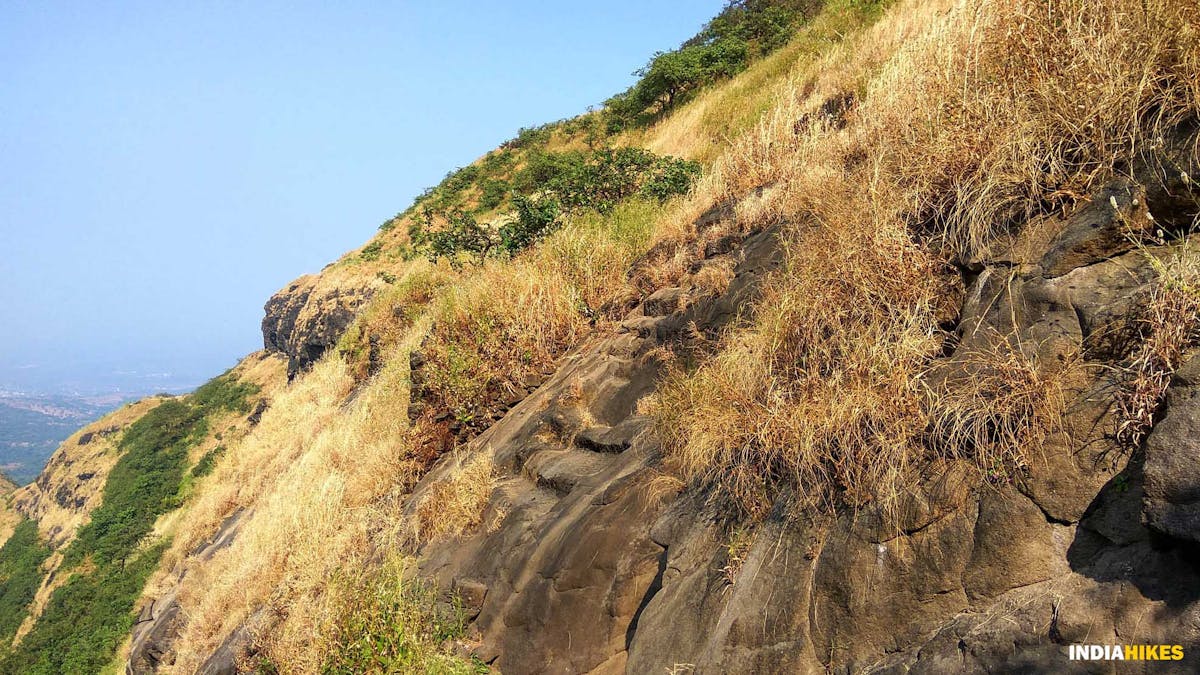 As you climb up the ladder by the fort wall, look closely to your left to notice the worn out steps cut into the rock face. Picture by Saurabh Sawant
The fort has abundant number of water cisterns, though with unpotable water. Picture by Manish Naik
The Temple at the top provides a 360 degree view of the Matheran range. Picture by Manish Naik
Beautiful yellow blooms post monsoon with view of Nakhind, Chanderi fort and Malang gad making a picturesque backdrop .Picture by Dhaval
The trail to Matheran cuts across the almost vertical rock face. Picture by Saurabh Sawant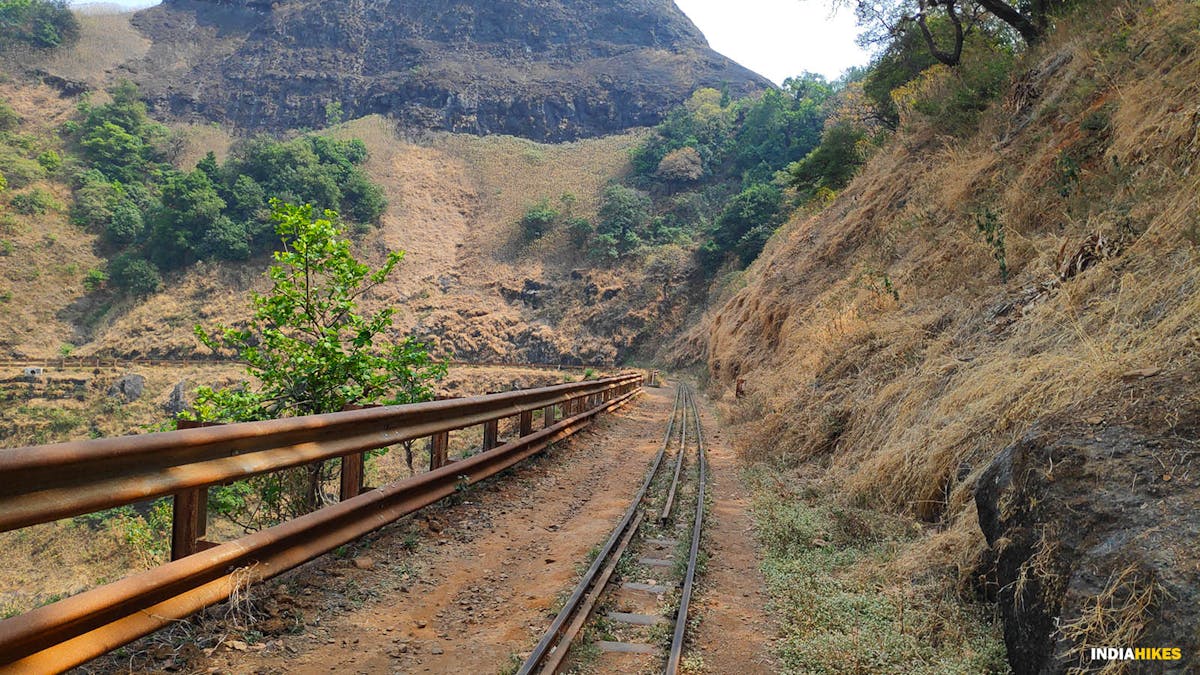 On the right Track. Picture by Varun Bide
➤ How To Reach The Base Of The Trek
Nearest International and Domestic Airport
Chhatrapati Shivaji International Airport, Mumbai
Pune International Airport, Pune
Nearest Railway station
Neral is the nearest major railhead for Peb fort trek. It also boasts of excellent road connectivity with  Mumbai, Panvel (Navi Mumbai), Pune & Nashik.
Reaching Peb Fort By Your Vehicle
If you are planning to reach Peb Fort using your own vehicle, use this link to help set up navigation in Google maps.
Reaching Neral By Public Transport System
From the Mumbai International Airport, the most convenient way to reach Karjat is as follows:
Mumbai International Airport → Airport Road Metro station → Ghatkopar railway station (Central Railway)→ Neral railway station
➤ Maps and Charts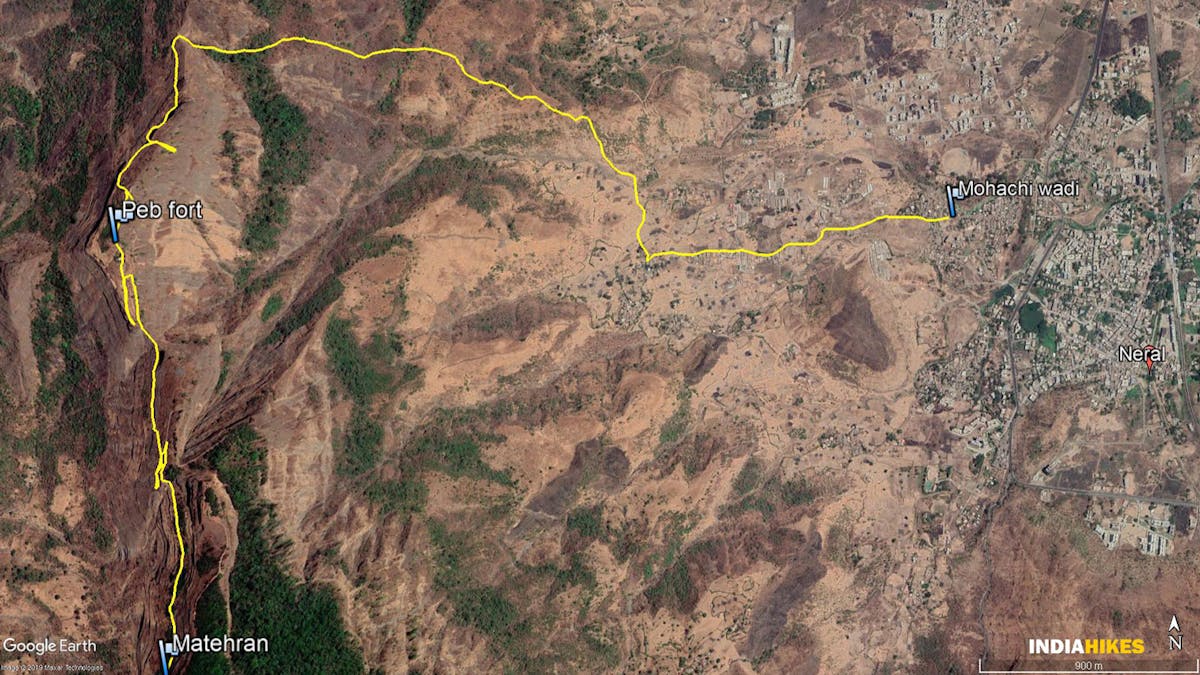 Click here to download a KML file of the trail.
➤ FAQs
Can I do this trek if I have never been on a Sahyadri trek before?
Yes and No.
A person who follows an active lifestyle, can consider one of the easier trails to Peb fort for their first Sahyadri trek.
For people who lead a relatively sedentary lifestyle, we recommend a slightly less strenous trek like Sondai fort near Matheran.
What are the accommodation options near Peb fort?
There are multiple accommodation options near Peb fort. You can pitch tents near the Aashram or spend the night in the cave on the fort. You can also arrange for accommodation in Matheran.
Where can I get food and water during the trek?
There are a number of restaurants and stores in Neral. However, your options dwindle as you go farther from the town.
Do I need to obtain permission for trekking to Peb fort? 
No. You don't need permission to trek to Peb fort as such.
Where can I get a guide for the trek?
You can hire a guide from Anandwadi. The charges will vary depending on your negotiation skills, group strength and the season of the year.
➤ How To Get Fit For The Trek
The Peb fort trek is classified as an Moderate grade trek. From Neral at 150 feet above MSL, you will gain approximately 1,900 feet in altitude. Though the altitude gain is not much, the continuous ascent can be quite demanding for people who lead a sedentary lifestyle.
Training yourself for a low-altitude Moderate grade trek
Cardiovascular endurance
In case you're just starting with a fitness routine, start slow and increase your pace everyday in the following manner –
Target completing a brisk walk of 5 km in 45 minutes when you begin.
Gradually increase your pace by walking 5 km, 4 times a week.
As you become more comfortable, introduce jogging in your routine. 
Progressively increase the distance you jog in a workout until you can complete 5 km in 38 mins.
If you prefer cycling over running, target covering 15 km in 60 minutes when you begin.
Progressively increase your pace to cover 20 km in one hour.
Strength training
This is an important area you need to work on. 
Strength training is equally important to trek comfortably. Work on your glutes, calves and knees. Additionally, work on strengthening your core.
You must strengthen your core muscles. For strengthening your core muscles, holding a plank and it's variations (elbow, side planks) are the best exercises to go about doing it.
Also try these exercises for strength-
Target 4 sets of squats with 25 in each set
– Squats (Mix it up with sumo squats)
– Lunges (Forward, backward and lateral lunges)
– Planks
Flexibility
Flexibility determines the amount of movement your bones can make in any direction around joints such as shoulders, elbows, hips and knees. 
It is an aspect that will help you trek comfortably. Carrying a backpack, however light, can become a strain. Stretching your hamstrings, quadriceps, hip flexors and lower back muscles regularly, promotes relaxation in the tissues reducing the strain on your back.
If you can't go out and jog because of time and space constraints, here's a video you can use to work out indoors.
➤ What To Pack For The Trek
When attempting it as a standalone trek in Summer & Winter-
Basic First Aid kit*
Identity Card
Trail/ region map
Cap/ Scarf/ Bandana & Sunglasses
Water (Minimum two litres)
Lemon and salt OR Electrolyte Powder/Drink (Electral/Gatorade/Glucon D, etc.)
High-calorie snacks (Nuts & dry fruits, home-baked cake, etc.)
Insect repellent (Odomos, etc.)
Spare newspaper
Multi-Tool/ Swiss Army Knife
Torch/ Headlamp with spare batteries.
Powerbank
Safety Pins, Rubber bands & Whistle (Useful in emergencies.)
Optional: Rope, Camera.
During Monsoon–
Quick Dry T-shirts are preferable over cotton tees.
Poncho
Additional set of clothes, socks, etc.
Plastic sheet to wrap electronic devices.
If you are attempting Peb fort as part of a longer multi-day trek (Nakhind-Peb-Matheran), you should carry-
Sunscreen (SPF 50+)
Rehydration pouch/ bladder
Tent & Sleeping Bag/ Mat
Trekking pole
A spare set of clothes & footwear (Floaters, sandals, etc.)
Water filter/ Thin cotton cloth & water purification tablet.
Utensils
Antiperspirant powder (Candid, etc.)
Magnesium Flint/ Match boxes
Basic Toiletries: Toothbrush & Toothpaste/Mouthwash.
*First aid kit:
Scissor
Band aids (Regular & Waterproof)
Analgesic spray (Relispray, Volini, etc.)
Antiseptic Liquid (Savlon, Dettol etc.)
Antiseptic powder (Povidone-Iodine based powders like Cipladine, Savlon, etc.)
Cotton roll & Bandage
Crepe Bandage
1 inch wide medical tape (paper or cloth.)
Micropore tape
Tablet for motion sickness (Avomine), Acidity (Gelusil, Digene, etc.).
Mild pain relief tablet (Crocin)
Note: Always consult a doctor before taking any medicine.
➤ Other Useful Information
Mobile network
You'll get mobile network for almost all major operators like Airtel, Vodafone & Jio throughout the trek.
Nearest ATM
Matheran and Neral are the nearest towns where you'll find operational ATMs.
So ensure you carry enough cash with you before starting the trek. 
➤ Nearby Places To Visit
Matheran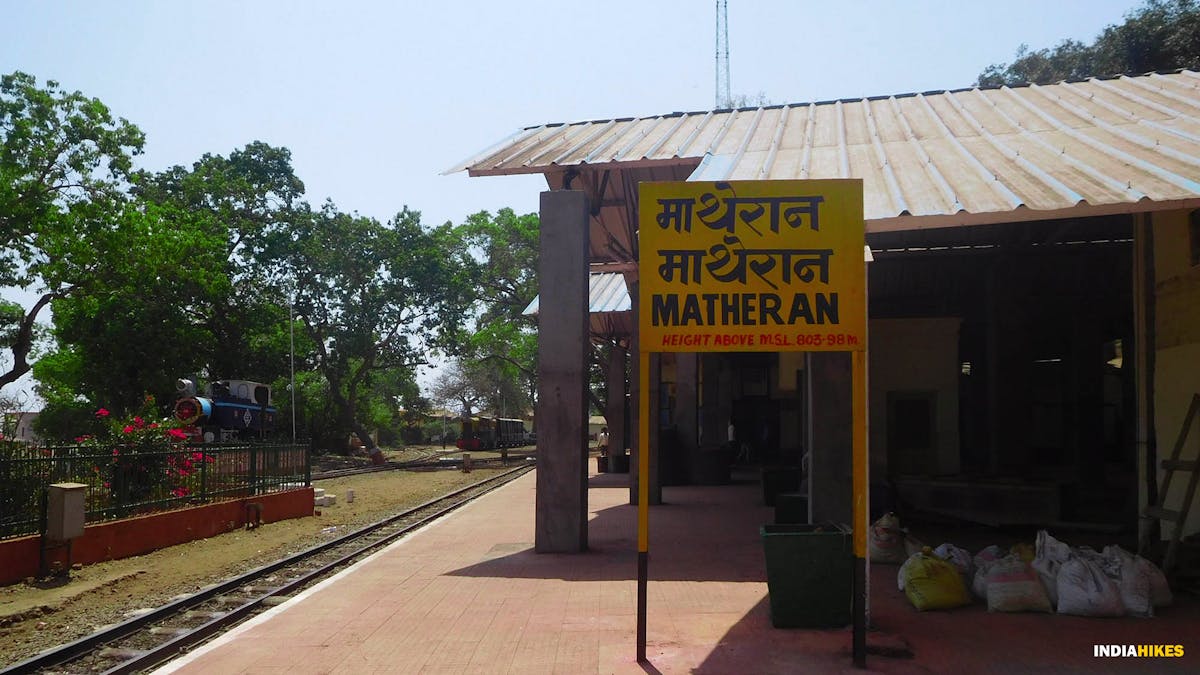 Matheran Station can be reached by Toy train that starts from Neral Jn or even by trekking. Picture by Saurabh Sawant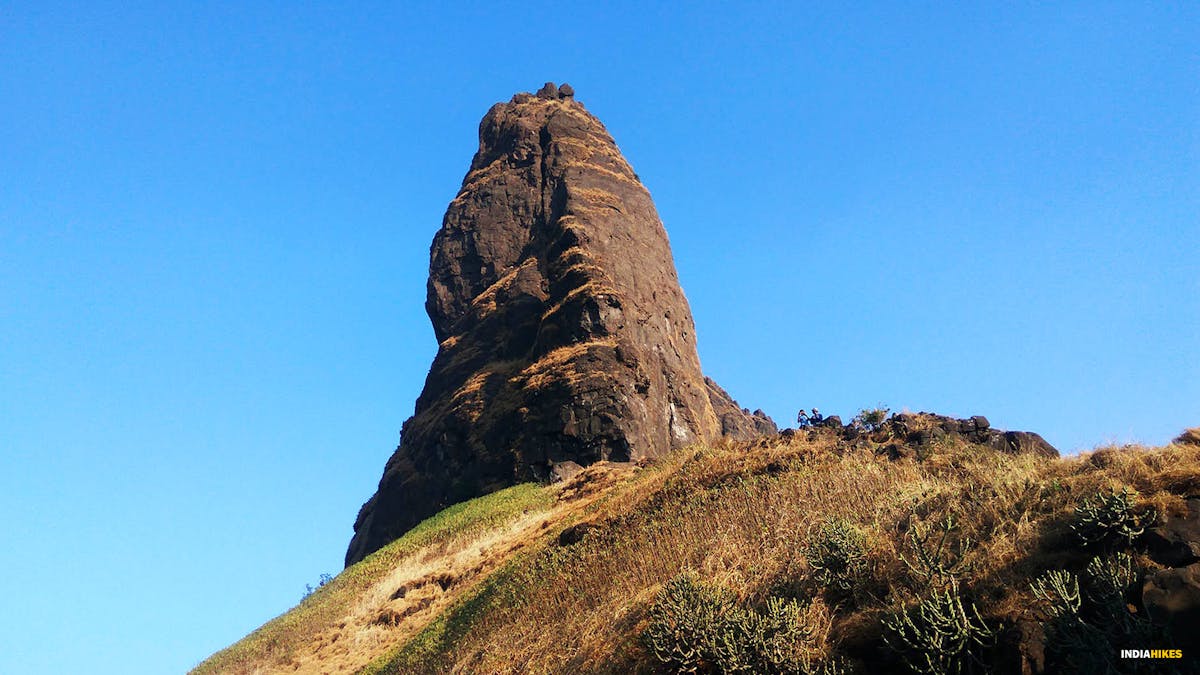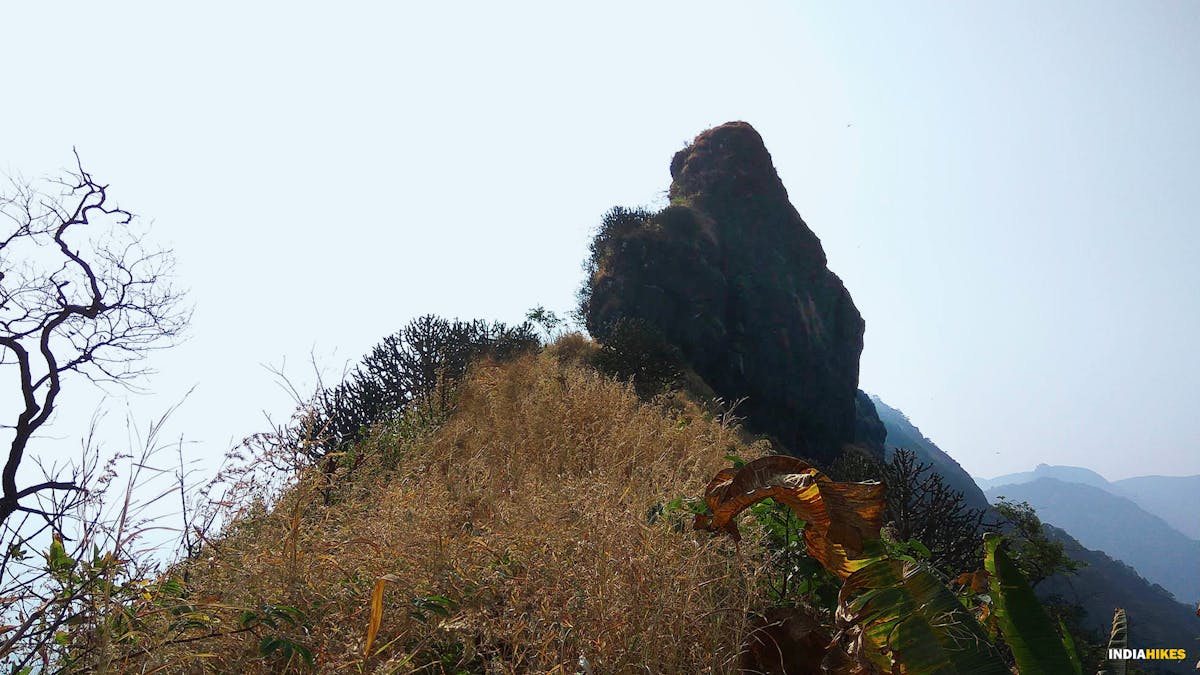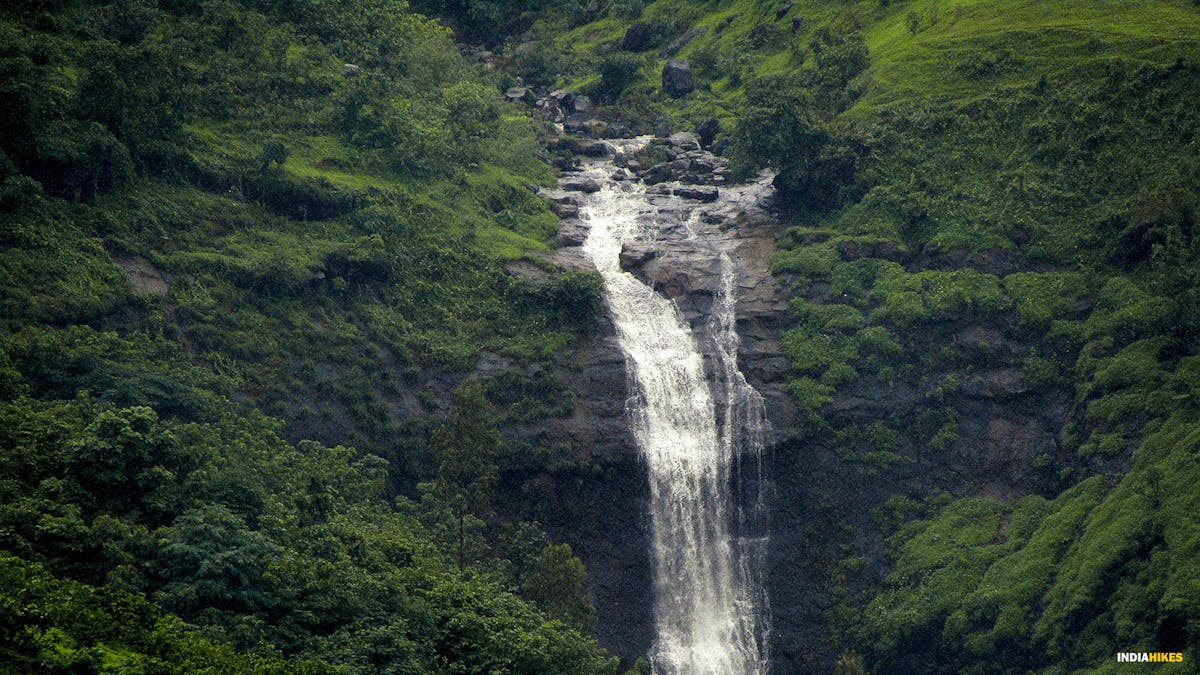 ➤ Trek Contribution
Trek documented by Abhishek Kakade, Darshana Pathak, Manish Naik, Mansi Naik, Tejas Nadekar & Saurabh Sawant.
Banner image photo credit: Dhaval