Can You Help Us With Photographs Of This Trek?
We are looking to enrich this documentation with more photos. Pictures go a long way in explaining the trail, more than words ever can. If you have done this trek, can you share your photos with us? We will include them on this page, with due credit to you.Click here to contribute.
The Complete Guide To Pythamala Trek
Paithalmala trek is situated in Kerala's Kannur region. It is a hill station located near Pottenplave village, at a height of 1372 m above sea level,

This short, two-hour trek is worth your while because of the beautiful scenery you get to see right from the beginning. 
This trek is especially beautiful in monsoon, though you would have leeches to deal with. It's a good trek to do in summer as well.
Short Itinerary
Easy 2 hour trek located in Kannur, Kerala
The trail takes you through deep forests, finally leading you to magnificent views of Kodagu from the summit
Detailed Trail Information
Altitude: 4,501 ft
Time taken: 2 hours each way
Trek gradient: Easy. Muddy trail throughout
Water sources: None. Carry 2 litres of water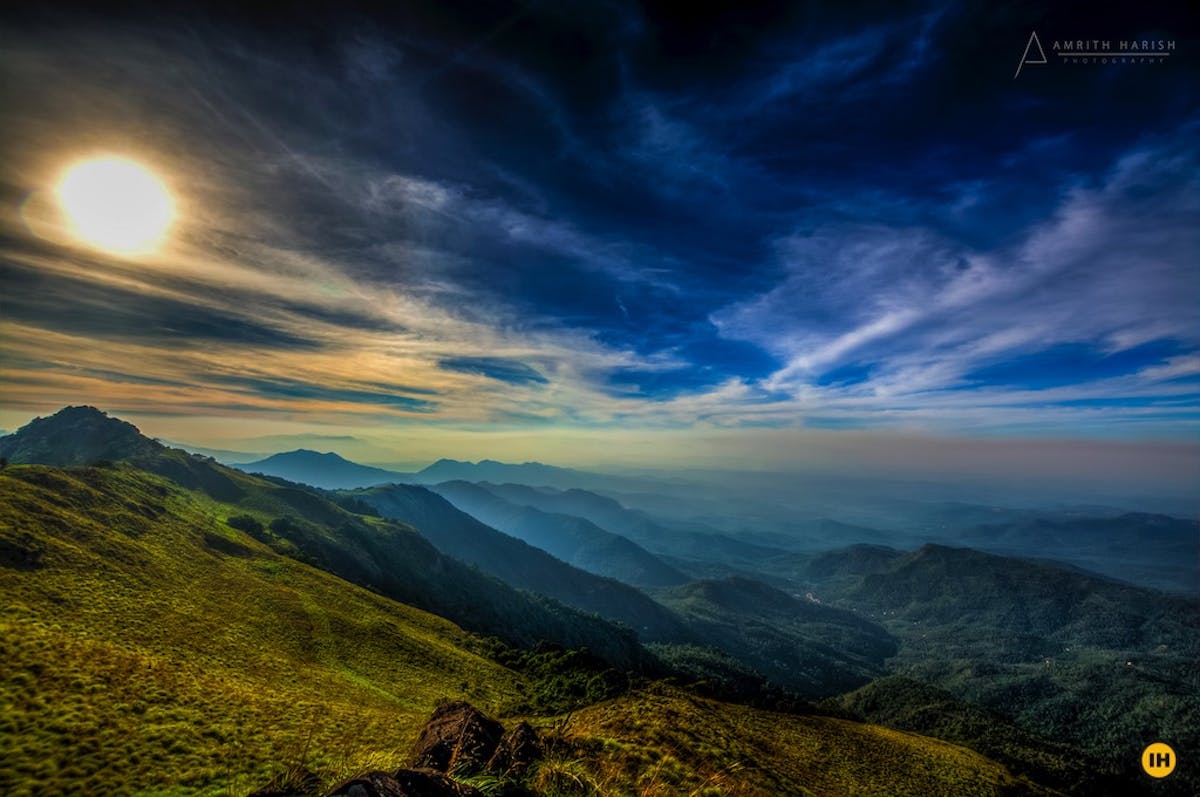 View of Kodagu hills and forests from Pythalmala. PC: Amrith Harish
Kudiyanmala is the closest road head for the trek. The actual starting point of the trek is a 45 minutes walk from here. Continue walking on the tarred road till the government guest house. This is where all tarred roads end and trekking trails begin.
Ahead of the guest house, spot a counter, where you will need to pay a fee of Rs.30 per person. The trail begins after the ticket counter.
This is a muddy trail and flat in the beginning. In 600 metres, the trail enters a forest. The forests here are quite dense and you find yourself surrounded by much greenery. It is a perfect spot for nature lovers to click pictures, the leeches can spoil it for you in monsoon. Make sure to carry salt with you and wear proper footwear.
After 2 km, the forest becomes less dense and you can feel the warmth of the sun on you. In around fifteen minutes you reach a grassland from where you get the first view of Pythanmala in the distance.
From here, the trail descends to a valley and starts climbing again. From this point you can clearly see the watch tower in summer. In monsoon, you might have to spot it through the fog.
After a few minutes of losing elevation again, you can start your climb towards Pythalmala, which is an easy one compared to high altitude treks. Before you know it, you reach the watch tower, a concrete structure which is very old and around 10 feet high.
You then need to prepare for the view from suicide point, which is at a slightly lower elevation. As someone who has done the trek, I can say that the view from suicide point is worth all the leech trouble. A fall from this point can kill you and you would really need to be adventurous to look down from here. The few moments you spend here is amazing. You get to see the lush green hills and dense forests of Kodagu from this point. Absorb the views for a while.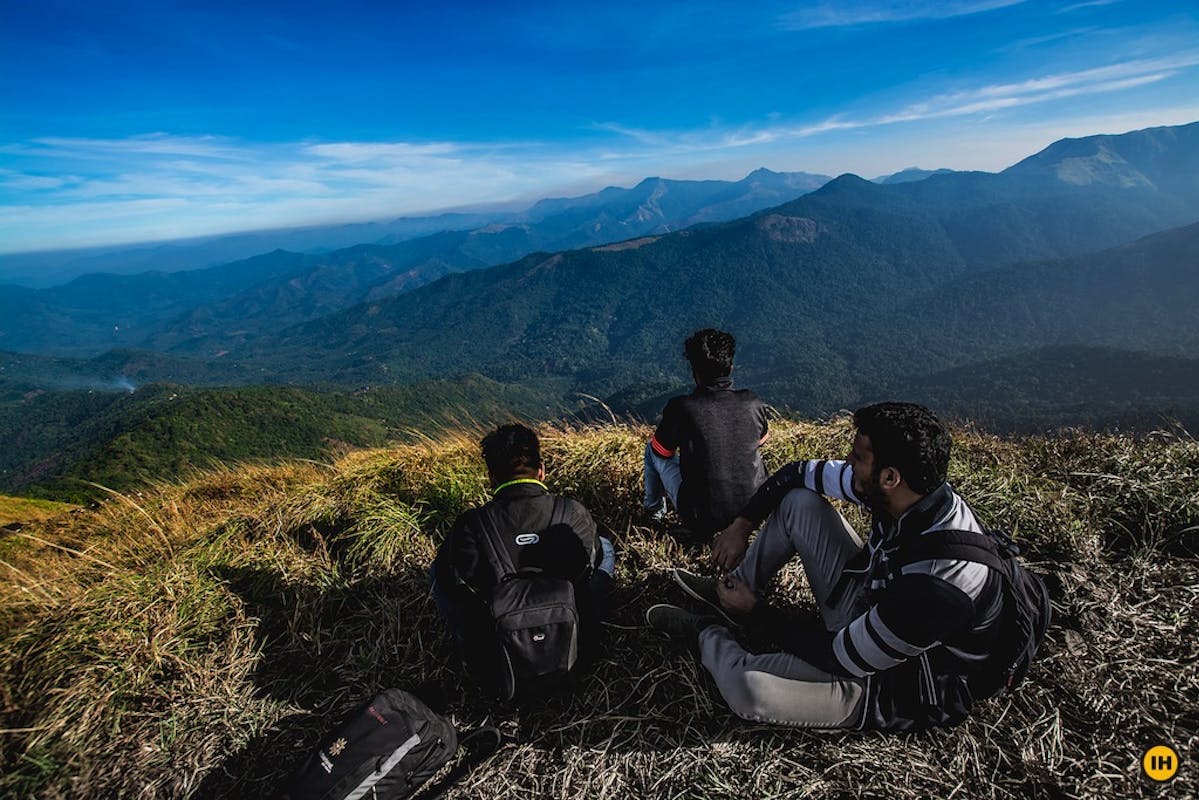 Absorb the breathtaking views from Pythalmala before heading back down. PC: Amrith Harish
You can then head back the same way to the guesthouse, passing through the forest trails. For those who haven't had enough, you could get a local guide to take you off the main path which is quite a challenge because of the steepness of the trail. It leads you to a cashew plantation. You can also cross some muddy streams on these paths. This return route will take you 45 minutes. If you return on the same route that you went on, it'll take you 2 hours.
Grab a hot meal at one of the local shacks near the main road and head home, a happy trekker.
How To Reach The Base Of The Trek
Kudiyanmala is the nearest road head for this trek. If you're traveling from Kannur, take a bus to Thaliparambu. From here, get another bus to Kudiyanmala. The starting point of the trek is a 45 minute walk away.
Trek Contribution
Author: Sneha Rao