The Best Mix Of Mountains, Meadows and Forests
Kuari pass is a mountain lovers' delight. You have an unending vista of the biggest mountains in India opening up right from day one. You even get to see the clearest view of the full face of Mt Nanda Devi, India's highest mountain.  
More than this, Kuari Pass is a near-perfect trek. You go through ancient forests filled with oaks and rhododendrons. Just as your eyes are getting used to the tree canopy above, the trail opens into meadows. This interplay of different kinds of landscapes makes the trek very exciting. 
You camp at outstanding locations on this trek. Whether it is the forests of Chitrakantha or the Khullara meadow in the shadow of Mt Dronagiri, each campsite leaves you in awe of your surroundings.
If you are stepping into the Himalayas for the first time then Kuari Pass is the trek to do. It is almost crafted perfectly for the beginner.
Kuari pass is a mountain lovers' delight. You have an unending vista of the biggest mountains in India opening up right from day one. You even get to see the clearest view of the full face of Mt Nanda Devi, India's highest mountain.   More than this, Kuari Pass is a near-perfect trek. You go through ancient forests filled with oaks and rhododendrons. Just as your eyes are getting used to the tree canopy above, the trail opens into meadows. This interplay of different kinds of landscapes makes the trek very exciting. 
Kuari Pass Videos
Recommended Videos Before Going For The Trek
Quick Itinerary
A route map of the Kuari Pass trek
Drive from Rishikesh to Karchi
Drive distance: 255 km | Drive Duration: 9-10 hours | Pick up point for Indiahikes trekkers: Live Free Hostel, Rishikesh | Pick up Time: 5.15 am | Location of Indiahikes basecamp: Karchi
Transport will be arranged at 5.15 AM sharp. The costs Rs 8000 per vehicle (5-6 seater) and Rs 12,000 per Tempo Traveller (12 seater)for the journey from Rishikesh to Karchi. The return journey will cost Rs 8,000 for the 5-6 seater and Rs 12,000 per Tempo Traveller to Rishikesh.
Trek from Karchi to Akhrotghetta
Trek Distance: 2.75 km | Duration: 5-6 hours | Altitude gain: 7,785 ft to 10,035 ft
Trek from Akhrotghetta to Khullara
Trek Distance: 2.5 km | Trek Duration: 4-5 hours | Altitude gain: 10,035 ft to 11,014 ft
Trek from Khullara to Tali via Kuari Pass
Trek Distance: 7.65 km | Trek Duration: 8-9 hours | Altitude gain and loss: 11,014 ft to 11,053 ft via 12,516 ft
Trek from Tali to Auli. Drive to Dhak
Trek Distance: 8.10 km | Trek Duration: 7-8 hours | Altitude loss: 11,053 ft to 8,546 ft
Depart from Dhak and reach Rishikesh
You are expected to be back in Rishikesh by 7 p.m. This transport cost has to be borne by trekkers and paid directly to the driver. Cost of the cab: Rs. 8,000 per vehicle, shared among 5–6 trekkers and Rs. 12,000 for a Tempo Traveler
Please note: The distance between campsites may vary by 100 metres depending on the weather conditions and the route you take. The altitude may also vary by 100 feet for similar reasons.
IMPORTANT POINTS
➤Documents required: It is mandatory for trekkers to carry a copy of their photo id along with the mandatory documents of the Medical Certificate and Disclaimer form. These documents will be part of the Safety Check-in done by the trek leader when you arrive at the base camp.
➤Stay facility: Please note that you will be staying at Indiahikes Campuses at Karchi and Dhak. Do not leave getting your gear or anything else until the end. Do not bring any packaged food, tags from your new clothes, or any waste with you. We follow a Dustbin Free Zone and No Wet Wipes Policy at our base camps in line with our spirit of Green Trails.
On the trek, you will be staying 2 in a tent.
➤Cloakroom facility for excess luggage: We have a cloakroom facility at the base camp for excess luggage. Anything beyond one bag is chargeable at Rs 500 per luggage. Do not leave any valuables in the cloakroom.
A route map of the Kuari Pass trek
PRO-TIPS
Onward Travel
You'll love the drive to Karchi! The drive is very scenic along the mighty Ganges. You would be enjoying the view of the Sangam of many rivers which form the Ganges; Devprayag, Rudraprayag, and Karnprayag are a treat for the eyes.
After Karnprayag, you would be travelling alongside the Alaknanda River. You then enter the beautiful valley of the Chamoli region. Keep your eyes open and look out, the glimpses of the big mountains are visible from here onwards.
Try getting the seat on the left-hand side to get some stunning moments during your travel. The journey itself is a visual treat both ways.
Return Travel
The drive back to Rishikesh follows the same route you took on your way up. The route is along the tributaries of Ganga. The road goes along hugging the mountainside and you see the forests and valleys of Garhwal below you.
Download the GPX file for your Kuari Pass Trek
We go to great lengths to ensure you have a safe trek. So here's a GPX file to help you navigate without getting lost.
Photo Gallery
What I Like & Don't Like About Kuari Pass Trek
What I Like About the Kuari Pass Trek
Know Your Trek
We have always wanted trekkers to be well-informed before they go on a Himalayan trek. Knowledge is the difference between a safe trek and a dangerous one. It's also the difference between a wholesome experience and a superficial experience.
Use this section to learn about the Kuari Pass trek. It has in-depth information about each day of the trek, what to expect, and how you need to prepare for it. Many years of expertise have gone into this content. Trekkers find these extremely useful.
Day 1 (Pick-up Day): Drive from Rishikesh to Karchi

Drive Duration: 9-10 hours drive | Drive Distance: 270 km

Altitude: 7,785 ft (2,373 m)


The Kuari Pass trek begins at Karchi. The drive from Rishikesh to Karchi is a beautiful one. The route is along the tributaries of Ganga. The road goes along hugging the mountainside and you see the forests and valleys of Garhwal below you.
After you cross the village of Pipalkoti, the entire scenery changes. You suddenly see a stark difference in the landscape when approaching closer to the Greater Himalayan Range.
Watch out for the big mountain of Mt. Drongiri from the base camp. This peak will be your company for the entire trek duration.
Karchi has a few interesting things that you need to know. If you are reaching a day in advance or have time post your trek, these are the things to look out for - The Hotsprings, the first sight of Mt. Dronagiri peak welcoming you and the region of Lata, Reini where the Chipko movement started in India.
Day 2: Trek from Karchi to Akhrotghetta

Drive Duration: 40 minutes
Trek Duration: 5 hours | Trek Distance: 2.75 km

Altitude gain: ⇗ 3,090 ft (6,175 ft to 9,265 ft)

Difficulty: Easy-Moderate. Ascent staring with gradual for the first 20 minutes followed by 45 minutes steeper ascent through the forest. A mix of gradual and steep ascents in the forest.

Highlights: Lovely day's trek through the oak, maple forest with Mt Dronagiri (Dunagiri) standing tall throughout the day.
Start walking along the trail from Karchi. You can either pass the village or above the village. The water bridge when you cross is where you can refill your water bottles which will help your long journey ahead.
It is from here that you start climbing the first steep section for 20 minutes, till you reach a clearing. This is your rest point. To your left, you get views of Karchu village, behind which you see a huge mountain rising, with glaciers all around it. This is Mt Dronagiri (Dunagiri). Savor this view and get to hear the mythological story about how Hamuman ji took a part of Mt. Dronagiri on his quest for the Sanjeevni booti.
About a kilometre from the start of the trek, you enter the forest mainly consisting of pine, oak, and maple trees. It starts with a good section of pine, fallen cones and maple seeds in the forest flooring.
Continue inside the forest through a lot of switchbacks and gradually to steeper ascents.
As you approach a lone walnut tree, you'll know that you have reached the campsite for the day. Akhrotghetta is located in a clearing, with the walnut tree to mark the campsite. You'll see a range of mountains, the prominent ones being Hathi Gauri peaks and Mt Dronagiri.
Retire for the day here, taking in the view of the sunset. This is a nice campsite to explore around with a stream flowing close to it.
Do look out for the first rays of the sun hitting these peaks in the morning.
Day 3: Trek from Akhrotgetta to Khullara

Trek Duration: 4 hours | Trek Distance: 2.5 km

Altitude gain: ⇗ 1,729 ft (9,265 ft to 11,014 ft)

Difficulty: Easy. Moderate ascent all the way to Khullara

Highlights: Golden oaks along with Rhododendrons in the forest walk. The sight of big mountains approaching closer as you trek to Khullara. Watch out for the spectacular alpenglow from the campsite.
You are trekking amidst the Oaks for most of the day. The trail today ascends to Khullara but it's not as steep as the previous day. Within 40 minutes of starting from Akhrotgetta, you reach the first clearing.
You will be surrounded by oak forests on all sides. Along with the green and brown oaks, now you start spotting the golden oaks. Continue on the trail leading into the forest.
Be careful near the streams in winters. They freeze and become extremely slippery to walk on them. So, exercise caution when you come across hard ice. The snow that freezes overnight and becomes hard ice is known as verglas.
The peek-a-boo that the mountains play through the forests makes for very enchanting sights.
Reach the second clearing after about an hour. You get a feeling that the tree line is dwindling as you move ahead. But just turn back to see the number of snow-capped mountains increasing and getting a grander view as you take each step.
Notice the section covered with dwarf Rhododendrons. The next stretch is a lovely walk to your next campsite in Khullara.
Along with Mt. Dronagiri to the left, slightly at the back., you will get the mountain of Hathi Ghoda peaks. On a clear day, you get to see other peaks like Kamet, Neelkanth, and a few more coming out.
The Khullara campsite is located in a clearing.
Day 4: Trek from Khullara to Tali via Kuari Pass

Duration: 8-9 hours | Trek Distance: 7.65 km

Altitude gain/loss: ⇗ 1,584 ft ⇘ 124 ft (11,014 ft to 10,890 ft via 12,598 ft)

Difficulty: Moderate. Steep climb for 1-1.5 hours followed with gradual ascent about 40 minutes to Kuari Pass. Ridge walk of descent for about 1.5 hours followed by 1-hour ascent easing off into a moderate descent for about 2 hours.

Highlights: The grand views of the Greater Himalayans. Walk on the ridge and end your day with a serene walk through Tali forest.
The entire day's trail is marked with adventure. The trail from Khullara begins to climb steeply out of the tree line. In 1 to 1.5 hours you reach a ridge, which is a part of Lord Curzon's trail. From here 360-degree views of the Himalayas open up before you.
On one side you see Chaukhamba, Neelkanth, Dronagiri, Nilgiri and Hathi Ghoda peaks. Straight ahead of you are Trishul and parts of Nanda Devi. Continue on this trail to reach the upper grasslands of Kuari Pass.
The moment you hit the ridge marked by the Shrine, you see the Pangarchulla Peak.  This is one of the most adventurous and difficult climbs that you can do in the Spring season.
From the ridge, trek up to the Kuari top. This is a moderate climb. It will take you 40 minutes to reach the top. The actual Kuari Pass is around half an hour more and is at a depression. So trekkers usually go to the Kuari Top.
It is all worth it as you get to savour the 270 deg panoramic view of the Greater Himalayas - close to 22 peaks.
From Kuari Top, retrace your way back to the ridge. Once you reach the ridge, walk along ahead instead of turning towards Khullara. An hour's moderate climb will bring you to Jhandi top, which is on the top of the ridge. The ridge walk can get windy and cold at certain times. As you keep walking on the ridge, take a moment to turn back and see the route that you have taken and a clear view of Kuari Pass (with the U-shaped opening between the mountain slope)
Once you reach Jhandi Top, start descending towards the Chitrakantha meadows. This is a forest trail and the mountains get hidden behind the tall trees. You will reach Chitrakantha in 1-1.5 hours.
The trail from Chitrakantha to Tali dives deep into the forest. You are surrounded by golden oaks, pines and dwarf rhododendrons. The forest is dense and you will notice a kind of silence that engulfs you inside the forest. It is a unique setting compared to other forests of Uttarakhand. This section is one of our personal favorites, especially as the sunlight dances through the leaves.  While you are tired, do not forget to catch the play of the sunlight on these trees.  It will take your breath away.
The Tali forest camp is around 40 minutes ahead on this trail. The campsite is located right in the middle of the forest. You are surrounded by tall trees on all sides.
Day 5: Trek from Tali to Auli and Drive to Dhak

Trek Duration: 7-8 hours trek | Trek DIstance: 8.1 km

Altitude loss: ⇘ 1500 ft (10,890 ft to 9,390 ft)

Difficulty: Moderate. Gradual ascent for about 40 minutes followed by a 20 minutes steep climb. Around 45 minutes of gradual ascent which eases off into a descending trail for about 3 hours.

Highlights: The view of Mt. Nanda Devi. The trek with Tali lake towards the ledge and trekking through Gorson Bugyal. The descent takes you via the lovely forests of Padiyar.
Begin the trek today with a small climb to Tali lake. This should take you around 30-40 minutes. At Tali lake, you're above the tree line so you start getting the mountain views again. This day is the icing on the cake with the gorgeous view of Mt. Nandi Devi that makes you go weak on your knees.
A 20 minutes steep climb from Tali lake brings you to an overhanging trail which cuts through a cliff. Continue on this ledge. You can spot Lower and Upper Tugasi villages way below in the valley and also see rhododendron forests from above. The entire valley is below you now.
This is also the place you need to look up and catch Himalayan Griffin hovering above you.  This majestic beauty is a wondrous bird. After about 40 minutes of moderate ascent, the overhanging trail ends abruptly and you take a U-turn towards Gorson Bugyal.
At Gorson Bugyal, wide mountain views open up to the right and behind you. You will trek across the entire length of Gorson Bugyal, which gives you enough time to savour the views. This is a lovely, descending walk.
However, take this in before the reality of civilization hits you again. During the holiday season and popular times, this region is where the entire trail is populated. You will start seeing plenty of waste and is a good opportunity for you to contribute to leaving the mountains better.
In 2-2.5 hours you will reach Padiyar. From here, the trail enters an oak forest. Within 15 minutes you reach Padiyar temple. You can take a break here if you wish. From Padiyar temple, the trail continues to descend.
Upper Auli, which is the end of the ski lift (number 10), appears in 10-15 minutes. Auli is 1,000 ft below this. You will reach it after gradually descending through the meadows for 1-1.5 hours.
Once you reach Auli, you will drive down to Dhak and stay at our campus at Karchi.
Day 6: Drive from Joshimath to Rishikesh

Trek Duration: 9-10 hours | Drive Distance: 250 km

Highlights: The famous Panch Prayags
Start early in the morning, preferably before 6:00 AM since the journey takes at least 9-10 hours. If you have time to spare at Rishikesh, explore around Rishikesh
Moderate | Level 1
Suitable for Fit Beginners
At Indiahikes, while rating a trek difficulty we consider a number of factors. These include, altitude gained every day, length of trek everyday, highest altitude, nature of the terrain, weather etc. Base on this we rate a trek as easy or difficult or somewhere in between.
Kuari Pass is categorized as an Moderate level 1 trek.
The aspect of the trek that makes it move towards the moderate side are three things:
1. The ascent of about 3,000 ft on the first day of the trek.  On the first day of the trek, you climb about 3,000 ft in a stretch of 4 km.  It is steep and given that you cover a larger altitude range on the very first day, can make you more prone to AMS.
2. Another aspect of the trek that pushes it towards the moderate end of the difficulty is the stretch from Tali campsite and Gorson Bugyal when you trek on an overhanging narrow trail for about 1 km overlooking the Dhak valley. Especially around winter or rainy days, this stretch can get tricky.
3. The trail from Padiyar to Gorson Tali campsite is easy to lose your way on, on a foggy or misty day. This again makes the trek rank a bit higher on the difficulty scale.
Having said all of this, we want to stress this again: the trek is as easy as your preparations go.  Even fairly easy trek can turn into a difficult one if you are not physically and gear-wise prepared for the trek
Safety on the Kuari Pass Trek
When it comes to terrain, Kuari Pass can be considered safe.  The entire route is marked with 
– Well marked trails
– Well trodden routes
– Gradual ascents
– Well placed campsites (important when considering AMS)
– Easy and multiple exit points
The only section that requires a lot of attention from the trekkers and the trek organisation is the overhanging trail from Tali Campsite to Gorson Bugyal.  This stretch is marked by a narrow trail with a lot of undulations.  This can get tricky to navigate on hazy days, when there is snow or when there is a lot of snowfall.
We recommend that you traverse this stretch slowly.  Ensure that you get a good footing with each step you take on this stretch.  Also, walk along with a single lane one behind the other and do not overtake each other during this stretch.  With these precautions, this stretch should be easy to tackle.
| Note: During the winter season, if you are trekking with Indiahikes, your Trek Leader will tell you when to wear the microspikes. Indiahikes team will lead in this section to make the footholds required for trekkers to step on.
In this trek, you are climbing around 6,300 ft in the first three days and reaching a maximum altitude of 12,500 ft.  Naturally, you can get hit with AMS.
Few aspects of the trek that helps mitigate AMS: 
– Except for the first day, every day's trek and campsites are placed well within a normal altitude gain for each day. With a steady pace, the chances of getting AMS are less.
– The second day is shorter in length and altitude gain. This gives you ample opportunity to rest and acclimatize before the long summit day.
– The third day, you lose a lot of height. This helps recover from most AMS symptoms that might occur on the summit day.
However, there are still chances of getting hit by AMS.
On this trek, you are prone to get initial symptoms of AMS on the first day of the trek given that you climb about 3,000 ft on the first day. To minimize the risk, climb at a steady pace, hydrate regularly and give yourself ample rest once you reach the campsite.
Even after taking all of these precautions, you can still get AMS.  Altitude sickness does not distinguish between a first timer and an experienced trekker. Even experienced trekkers can get affected. Fitness helps in making your trek easier. But do not forget that even a fit person climbing too high too soon runs an equal risk of developing AMS.
Some symptoms to watch out for: (a) Persistent headache (b) Feeling fatigued or weak (c) Feel nauseous or vomit (d) Feeling dizzy or lightheaded, often while sitting up or standing suddenly (e) You don't feel like eating, you have a loss of appetite (f) You don't sleep very well at night.
The itinerary of the Kuari Pass trek allows you to acclimatise well. And yet, you must stay alert for any signs of AMS.
The trek is safe for all the 8 months of the year it is open.    In December when snow falls, gaiters and microspikes can help provide the necessary safety for the trekkers to do the trek successfully.  Hence, having this in your winter kit is necessary.
The trek also gets extremely cold in the winter and can result in cold-related injuries.  But this can be tackled with the right winter gear, the right technique of layering and good insulation techniques.
Kuari Pass has multiple trails that reach the Pass, but at Indiahikes, we have documented and followed the two trails that mark the onward and the descent route of the trek. Both of these routes mark the exit points for our trek.  Depending on where you are in the trek when evacuation is necessary, you can exit from the nearest exit point.
In general, if you are in the valley where Khullara and Chitrakantha/Tali campsites are located, you can exit from Dhak. While if you have crossed the overhanging section of the trail and on the Gorson Bugyal side, then exit from Auli.
Closest Hospital To Kuari Pass
For mild medical issues, the closest medical assistance can be found in Joshimath.  This includes simple fracture, sprain, etc:
Joshimath
2009 Field Hospital
Joshimath, Chamoli – 246443
Ph: 8765949852
Chamoli 
District Hospital
Gopeshwar, Chamoli – 246424
However, for major medical emergencies, the nearest hospital is in Srinagar or Dehradun — which is almost 8-9 hours away from the base camp of the trek.
For mild medical issues, the closest medical assistance can be found in Joshimath.  This includes simple fracture, sprain, etc:
Joshimath
2009 Field Hospital
Joshimath, Chamoli – 246443
Ph: 8765949852
Chamoli 
District Hospital
Gopeshwar, Chamoli – 246424
However, for major medical emergencies, the nearest hospital is in Srinagar or Dehradun — which is almost 8-9 hours away from the base camp of the trek.
Kuari Pass trek is accessible for 10 months of the year except for July and August (the peak rainy in Uttarakhand).
If we take out the monsoons, we get 4 distinct seasons to experience Kuari Pass – Winter, Spring, Summer, and Autumn. Each season is different and lovely in its way.
Kuari Pass in Winter

Day time: Between 8 °C and 14 °C | Night time: Will drop to temperatures between -8 °C and -14 °C.

Presence of snow: You will find snow from the base camp towards January. The entire landscape and valley will be in white from December to the end of March.

No. of warm layers required: 5 warm layers
In winter, people trek to Kuari Pass to experience snow and the mighty views from the trek. The landscape again changes colour when draped in the white snow. Kuari pass is a mountain lovers' delight during the winter season.
The winter setting is a dreamy wonderland with pines, oak trees and dwarf rhododendrons. Along with this, you have an unending vista of the biggest mountains in India opening up right from day one. Soft, powdery snowflakes loosely hang from pine trees. Perfect for snowball fights and an experience of snowfall if you're lucky. However, snow raises the difficulty of the trek by a notch. So, prepare well if you are going in winter.
The winters of Kuari are known to be notoriously cold. It is much colder than other treks that we run during the winter season.
Kuari Pass in Spring

Day time temperature: Between 13 °C and 17 °C | Night time temperature: Will drop to zero

Great time to experience the last of the winter snow. The snow starts to recede from the lower campsites when spring sets. The upper reaches of Gorson and Kuari are still under snow.

No. of warm layers required: 3-4 warm layers
Spring in Kuari starts by mid-March and goes on till the end of April. The snows start to melt in the upper reaches while the grass begins to turn green in the lower meadows. Tiny flowers make their heads out of the grass while rhododendrons bloom on the trees.
The upper reaches of the Khullara and Chitrakantha meadows are usually under snow until mid-April.
Spring is a great time to experience colour contrasts on the meadows. You see snow, greenery and the colour of flowers altogether.
Kuari Pass in Summer

Day time temperature: Between 18 °C and 24 °C | Night time temperature: Will drop around 3-8 °C

No. of warm layers required: 3 warm layers
During summer, you will experience bright sunny days and mildly colder nights.  So, if you are looking to trek around comfortable temperatures, this is the right time.
By the end of summer, do expect mild rains to start. The rains usually start in the afternoons and go till the evening. This will mark the beginning of the monsoon season.
Kuari Pass in Autumn

Day time temperature: Between 10 °C and 15 °C | Night time temperature: Will drop to zero

No. of warm layers required: 3-4 warm layers
This is an ideal time to trek if you are looking for crisp views of the mountain. This season also rings in the colour. The meadows are golden brown.
In this season, you must also keep in mind that we are moving towards winter. The days get shorter and the nights start to get much colder.
Ending the trek towards Auli and crossing towards Gorson Bugyal is very much dependent on how much snow and how the weather forecast is for the week. In case of bad weather or the ridge not being safe to cross, the trek leader can take a call on returning the campsite of Khullara.
It is great to see you going on the Kuari Pass Trek. While it is a great trek to do, you need to get your travel plan worked out perfectly. Here is a step-by-step guide on what to do next. Use this guide and nothing else to plan your travel.  
1. Here's a quick view of how to plan your travel:
Day 0: Book your air/train ticket to Delhi or Dehradun. If Dehradun, proceed to Rishikesh. If Delhi, book a night bus to Rishikesh. For those who have registered with Indiahikes, the pick-up will be from Live Free Hostel on Laxman Jhula Road in Rishikesh. 
Day 1 (Pick-up Day): Rishikesh to Karchi. It is a 9-10 hour drive from Rishikesh. Karchi is the base camp for your trek. 
Day 2: Trek begins from Karchi (7,785 ft) to Akhrotghetta (9,832 ft);  5-6 hours, 4 km
Day 3: Trek Akhrotghetta (9,832 ft) to Khullara (11,100 ft) 2.5 km, 3-4 hours
Day 4: Trek Khullara (11,100 ft)  to Chitrakantha/Tali (11,031) via Kuari Pass (12,516 ft); 7 km, 8 hours
Day 5: Trek  Chitrakantha/Tali (11,031 ft) to Auli (8,625 ft); 8 km, 4-5 hours. Drive to Dhak
Day 6 (Drive-back Day): Drive from Dhak to Live Free Hostel, Rishikesh. Start at 9.00 am for the drive.
Note:
While getting to Karchi, we recommend you arrive a day earlier and stay at Rishikesh (Day Minus One). Staying at Rishikesh gives you a well-deserved rest for the night. Plus some bonus sightseeing.
On your return from the trek, you get off at Rishikesh. You reach Rishikesh between 7.00 and 8.00 pm. 
You can take a late-night bus from Rishikesh/ Haridwar to Delhi on Day 6 as well. You will reach Delhi early in the morning around 5:00 to 6:00 am. 
Your travel route to the Karchi basecamp passes through Rishikesh, Devprayag, Srinagar, and Rudraprayag.
2. Planning your onward flight/train booking
If you are travelling from Bengaluru, Chennai, Pune, Mumbai or any other city, book your 
air tickets for Day Minus One, which is the day before Day 1 on the itinerary. If your trek start day is 25 August, book your air tickets for 24 August to either Delhi/Dehradun. 
There are two options for your flight booking.

Option 1: Fly directly to Dehradun. 
We recommend this. It gives you an added rest day at Rishikesh. Most metros are directly connected to Dehradun. However, if the cost of the flight ticket to Dehradun is too high, book to Delhi and connect to Rishikesh by bus.

Tip: Dehradun Airport is Jolly Grant is closer to Rishikesh than Dehradun. It is 20 km from Rishikesh and 35 km from Dehradun.  
The Dehradun airport is somewhat inconvenient when it comes to city connectivity (either to Rishikesh or Dehradun). Airport buses that ply between Rishikesh to Dehradun via the airport run every hour. In our experience, the hour can stretch to even 1½ hours. 
Taxis are available from the airport (plenty). Prepaid taxis are available (look for the pre-paid taxi counter just out of the conveyor belt at the arrivals). You can also flag down a taxi (bargain a bit) with taxis outside the airport. Airport taxis are exorbitant. They usually charge between Rs 800 to Rs 1,000 to Rishikesh. 
Usually, most passengers take taxis from the airport. Try to hook up with co-passengers on the flight for your taxi ride to Rishikesh or Dehradun. 
Pro Tip: If you want to save real money try to catch an auto just outside the airport terminal complex. They usually come there to drop passengers off. Autos are not allowed to enter the airport complex. They charge approximately Rs 300 to Rishikesh. 
If autos are not available, walk for a further 1.5 km to get to the Rishikesh Dehradun highway. From the highway, you can flag down regular town buses or shared autos (shared autos are called Vikram's). Bus fare is about Rs 30 to Rishikesh. Shared autos charge about Rs 20. 
Option 2: Flying to Delhi.
Flying to Delhi may be a lot cheaper than getting to Dehradun. Make sure to book a flight that reaches Delhi by 8.00 pm. You must arrive in Delhi on Day Zero and not on Day 1.
Note: If you notice the difference in air ticket prices between Delhi and Dehradun is less than Rs 1000 then book directly to Dehradun. The rest and shorter travel time are worth the difference.  
Next, book yourself on a UPSRTC bus to Rishikesh. They are fully AC Volvo buses that leave between 21.00 to 23.00 hrs from ISBT Kashmiri Gate and get to Rishikesh between 3:00 to 5:00 am. 
Note: From the Delhi airport to Kashmiri Gate is at 23:15. The metro fare is Rs 60.
At Rishikesh, wait for Indiahikes pick up at 6.00 am. Contact your driver by 5:30 am. The number of your transport coordinator will be shared a day or two before your departure.
3. Planning your return flight/train booking
Next, if your onward flight departs from Delhi, then book flight tickets for Day 7 or Day 8. Depending on the day you leave Rishikesh. 
Sometimes trekkers worry if they can book an early morning flight out of Delhi on Day 7. Yes, you can. But book flights that depart only after 8 am. Do not book any flight between 6.00 and 8 am. You may not reach Delhi in time. 
How to get to Delhi on time for an early morning flight. 
If your flight is early, say between 8.00 and 9.00 am, then there are two options. 
Train: Take the Nanda Devi Express from Haridwar (12402) that leaves Haridwar slightly past midnight (00.17 hrs) to get to Hazrat Nizamuddin Railway Station at 4.50 in the morning. From Hazrat Nizamuddin, you get airport buses from outside the station as well as taxis. For the Metro train walk down to the Hazrat Nizamuddin metro station, take a metro to Durgabai Deshmukh South Campus, get off and connect to the Dhaula Kuan Airport line metro station (there are convenient traveller belts over a skywalk). From Dhaula Kuan you get the metro train to the airport. 
Note: Earlier Nanda Devi express would arrive at the New Delhi railway station. From 26 August 2019, it has been extended up to Kota. It no longer goes to the New Delhi railway station. Instead, it goes to Hazrat Nizamuddin railway station. The train number has changed from 12206 to 12402.    
Bus: The other option is to take a bus from Rishikesh. It is about a 5½ – 6 hrs journey to Delhi. From Rishikesh add another hour to the journey. So if you take a bus that leaves around 9.00 pm, then expect to reach Delhi at around 3.00 am (ISBT Kashmiri Gate). A bus that leaves at 10 pm will reach Delhi around 4.00 am. AC Volvo buses are the fastest, so opt for them. Non AC buses can take up to 7-8 hrs for the journey. 
From Kashmiri Gate ISBT you get Airport buses or taxis.
Note: Metro trains in Delhi do not start before 5.00 am.  
If you are taking a flight out of Dehradun
If you are taking a flight out of Dehradun then book yourself on Day 7. Most metros are now well connected by Dehradun by flight.
4. Planning your hotel/stay
Hotel options at Rishikesh
1. Hostel Live Free
Hostel Live Free is situated on the prominent Laxman Jhula Road in Rishikesh. It offers decent accommodation options in dorms and also in private rooms. 
Contact number: 099990 20248
Book online: Book online through Booking.com or Trip Advisor
Location: https://goo.gl/maps/9H8Xakmt8p2TpYFS6
2. Zostel, Rishikesh
Zostel is a modern backpackers hostel, excellent for women travelling alone. It has basic amenities such as bunk beds, towels, good bathroom. The entire premises is quite hygienic. Bathrooms are shared. The average cost is Rs 400 – 800 per bed. Rooms start at about Rs 1,200
Book Online: https://www.zostel.com/
Location: https://goo.gl/maps/ugqLXUBcbgxnFt638
3. Joey's Hostel is another good option. The bunk beds cost Rs 550. The rooms cost Rs 2,800.
Location: https://g.page/joey-s-hostel-rishikesh?share
Phone : +91 - 7217482824
4. Shiv Shakti Hostel is another good, decent option at a similar price range to Zostel. This is a hostel like Zostel. They also have rooms.
Location: https://goo.gl/maps/qLs5wAThyyP8cmfR8
Hotel options near Jolly Grant Airport
1. Sun n Soil Backpackers hostel is a great option, if you want to stay near Jolly Grant airport. It's a great place for the backpackers and travellers as it has a different ambience. Bunk beds start at Rs 450, rooms start at Rs 1,000.
Location: https://g.page/sun-n-soil-backpacker-hostel?share
Phone: +91 - 9634570743
Hotel options at Haridwar
1. Hotel Famous is a good option for a stay at Haridwar. It's very close to the railway station. It's a descent hotel with good amneties.
Phone: +91-8273158441
Location: https://goo.gl/maps/8BFpDFz3asN5cMjUA
2. Hotel Rahi, a government-owned GMVN property is fairly decent. Spacious but old building. Almost opposite the Haridwar railway station, just past the bus stop. Prices start at around Rs 700 for a room.
Phone: +91-135-2431793
Location: https://goo.gl/maps/bH25Zp8Di9SE3p757
What if you miss the Indiahikes pickup? Getting to Karchi on your own.
If you miss the Indiahikes pick up from Rishikesh. Here is how you can get to Karchi on your own. 
From Rishikesh ISBT, there is a direct bus to Karchi that leaves at 6:30 am and costs you Rs 695.
Alternatively, if you are at Haridwar, there are direct buses from Haridwar to Joshimath. You can book your seats online here: https://www.utconline.uk.gov.in/SeatAvailabilityy.aspx
Tip: Book window seat on the left for the amazing views.
Joshimath is about 11-12 hours by bus from Rishikesh. On the way, the bus passes Devprayag and Srinagar (the Uttarakhand Srinagar, not the Kashmir one).
At Joshimath, from the main market shared taxis leave for Karchi every half an hour. These taxis start from Tapoban Taxi Stand, Joshimath. The last taxi is at 4.00 pm. After 4 pm vehicles are scarce and only run if there are enough people. Otherwise, you have to pay for the whole taxi amount.
It takes about 20 minutes to get to Karchi. It is 16 km from Joshimath. So it is almost there. 
Tip: While this bus hopping may sound cumbersome, we do it regularly at Indiahikes. They are a fun and a good way to know the real Uttarakhand. You also get to meet very interesting local people. So while no one wants to miss a pickup, don't be too disheartened if it happens. You may just experience one of your best travel moments!
These are documents required for legal purposes by Indiahikes and the forest department. Without any of these, you will not be allowed to trek.
Original and photocopy of government photo identity card. Anything such as a driver's license, Aadhar Card, or passport will do. This is required by the forest department for your identification.  
Medical and Disclaimer certificate. There are two sections to this. One is to be filled by a practicing doctor and the second is filled by you. The disclaimer certificate is a legal requirement.
Download the PDF, read carefully, print it back to back, and sign it. This must be handed over to your Trek Leader during the registration at the base camp. This is a requirement by both the forest department and Indiahikes – Download the PDF

Note: Please carry the above documents with you. Documents need to be downloaded (PDF), printed, filled in, signed, and handed over to the trek leader at the base camp. Please print these back-to-back on two sheets. Do not print separately and help in reducing paper usage.
PRO TIPS
Keep important documents in a clear plastic cover and slide them into the inner pocket at the back of your backpack. This keeps them from getting wet. Please note there is no facility to get printouts and photocopies at Karchi.
Before you purchase any gear, make sure you visit the Indiahikes rental store, where you can get custom-made high quality gear at 5% of the buying cost. Rental of gear opens one month in advance of your trek date. You need to book them before the stock running out.
You can rent trekking shoes, backpacks, padded jackets, trekking poles, rainwear and headlamps for less than Rs 1400 for the entire duration of your trek. Visit the store here.
Here is a list of everything you need for your trek.
Shoes and backpack
Warm Layers and Clothes
Warm layers (Padded jackets available on rent)
- 3 layers if you're trekking in spring, summer and monsoon (1 woollen sweater, 1 fleece, 1 padded jacket)
- 4 layers if you're trekking in autumn (1 woollen sweater, 2 fleece, 1 padded jacket)
- 5 layers if you're trekking in winter (1 pair of thermals, 1 woollen sweater, 2 fleece, 1 padded jacket)
3 Collared T-shirts (Wear one, carry two)
2 quick-dry trek pants (Wear one, carry one)
Accessories 
Toiletries:
Cutlery:
Steel lunch box, spoon and mug
Two water bottles or Hydration Pack
Once you run through this list, don't miss this ultimate guide on what gear to take on a trek. It contains tips on what gear to choose, where to get it from and how much to spend on it.
Our only tip: Keep your backpack light. Indiahikes practices low impact sustainable trekking in every aspect of the trek. Carrying your own personal backpack reduces your impact on the mountains by 20%. We expect all our trekkers to carry their own backpacks unless they have a justifiable reason not to.
Carry these medicines with you, easily accessible at all times. Do not take any medicine unless you have consulted your trek leader. 
Diamox (1 Strip): It is important to carry Diamox as part of the Live Saving Drugs. Read more about Diamox here on how it reduces the chances of Acute Mountain Sickness on the trek.
Dolo 650 (5 tablets): This is a paracetamol. It helps to tackle fever, mild pain
Avomine (4 tablets): Carry this especially if you are prone to motion sickness. Pop one-half hour before the start of your road journey.
Combiflam (5 tablets): Take a combiflam if you get a sudden twist of the leg or a muscle strain. It is a pain reliever. It also contains paracetamol. 
Digene (4 tablets): Take it if you feel the food that you've taken is undigested. Alert your trek leader immediately. It could be a sign of AMS. 
ORS (6 packs): Consume a pack of ORS water at least once a day, usually mid-day when you are in the middle of your trek. It replenishes essential salts lost while trekking.  Tip: It also makes cold water easier to drink.
Knee Brace (optional): Carry this if you are prone to knee injury or have known issues of knee pain.
Our trek leaders carry a high altitude medical kit with them which also consist of Life Saving Drugs. If there is an emergency our trek leaders know how to tackle it. Meanwhile, contact your trek leader before consuming any of these medicines listed here.
| Pro tip: We find that these medicines by trekkers are rarely used. But you cannot do away with them. At the end of the trek please donate unused medicines to your trek leader. Some of these medicines get distributed to villages on the trek and some are added to the Indiahikes medical kit.   
We have a cloakroom facility available at the basecamp for extra luggage. Every trekker is permitted to leave behind one piece of luggage at no charge. Anything beyond one piece of luggage is chargeable at Rs 500 per luggage. (The luggage could be a backpack / suitcase / duffel bag or anything similar.).
Please ensure that you do not leave valuable belongings in our cloakroom facility. If you do, inform our staff so that they can take the necessary precautions to keep them safe.
You will not get a good network signal until Joshimath. On the trail, you might have intermittent signals on the first and last day of the trek. At the base camp, you will get Jio and BSNL network coverage if the weather conditions are good.
Note: Beware that the power from your batteries will drain faster in the cold temperatures of this region.  So, put the batteries in a small pouch and keep them inside your sleeping bag to keep them warm during the night.
There is no ATM at the base camp of Karchi. Carry enough cash when you leave Rishikesh or from your base city.
Our campuses at Karchi and Dhak will have concrete toilets. On the other days, bio-toilets will be set up along each campsite. A bio-toilet has a deep pit, where one can answer nature's call. There will be a mound of soil and a shovel to cover it up. These bio-toilets are dry toilets, where you'll have to use toilet paper. There will be a room freshener as well. It's the most hygienic and convenient way to answer nature's call in the wild. Please use plain toilet paper and do not use wet wipes since these are not bio-degradable.
The total distance covered during the Kuari pass trek on the Dhak-Kuari Pass-Auli trail is 21.5 km.
One of the best things about the Kuari pass trek is the flexibility it has in terms of itinerary and trails. If you approach the trek from Dhak as your starting point, you can reach Khullara campsite by two different trails, with Guling and Akhrotghetta as the distinct campsites.
At the pass, you can choose to descend back down to Karchi or take another beautiful trail to Auli. If you do the latter, then you again have an option to camp at exquisite locations like Chitrakantha or Tali on the way down!
Kuari Pass trek reaches a maximum altitude/height of 12,516 ft.
From Karchi, the trek climbs a height/altitude of more or less 5,600 ft during the length of this trek. You steadily climb up the first three days of the trek to the summit. After Tali the trail climbs up to Gorson Bugyal and then climbs down to Auli.
Yes you can!
If you are above the age of 58 years, you'll need to submit a Treadmill Test (not older than 12 months) within a week of completing your trek registration. Apart from this, you should also be able to jog 5 km in 45 minutes.
Having too many mules on a trail isn't good for the ecosystem. This is why, at Indiahikes, we do not encourage offloading. A trekker carries his/her own backpack in the true spirit of trekking.
But if — due to a medical condition — you are unable to carry your own backpack, you may offload your backpack. 
The total cost of offloading on Kuari Pass trek is Rs 1260.
We recommend jogging as the best routine to get fit for a trek. It works on the same muscles that you use while trekking — your calves, glutes and hamstrings. It helps increase your stamina day by day. It is also an easy routine that does not require any equipment or tools.
Fitness target: 
To do this trek comfortably, you must be able to cover 5 km in under 35 minutes. This is the minimum fitness required for this trek.
How to achieve this fitness? 
Start jogging at least 4 days a week 
If you cannot run 5 km immediately, start with 2 km and increase to 5 km over 2-3 weeks.
Once you're able to run 5 km, increase your pace day by day. 
Gradually increase your pace and bring it down to 5 km in less than 35 mins.
You must be able to run 5 km in 35 mins consistently for at least 2 weeks before the trek. 
This trek requires at least 6-8 weeks of preparation. The longer, the better. So plan your trek soon and start preparing. 
Here's a complete guide to get you trek fit.
Strength training tips:
How to get Fitness Approval from the Indiahikes team:
Every trekker needs fitness approval from the Indiahikes team 20 days before the trek date. Without this, you will not be allowed on the trek. 
What to upload? 
A minimum of 3 screenshots of your runs/jogs/walks/cycling 
Monthly summary of your routine
Why fitness matters: 
Every high-altitude trek comes with a set of challenges. Steep ascents and descents, uneven terrain, snow walks, stream crossings, pass crossings, and summit climb. Even the easiest of treks have some of these challenges if not all of them. Without fitness, trekkers struggle, get injured easily, lag behind, or simply fail to complete the trek. 
At Indiahikes, we take pride in the fact that our trekkers are among the fittest in the country. Those who do not meet the fitness requirements are often sent back. Our philosophy is that trekking and fitness go hand in hand. Without fitness, there's no trekking.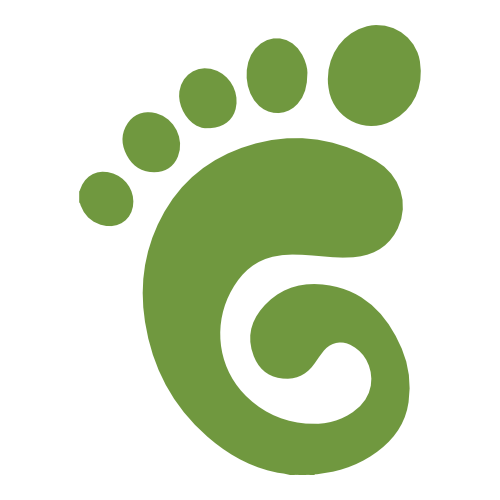 Leaving the mountains better than we find them
At Indiahikes, we focus on bringing in new practices that can reduce our impact on the environment.  This is done through constant R&D.  Once these new practices are implemented we focus on achieving the results consistently on all our treks. You will see this as part of our G6 practices. 
Golden 1: Green Sweep - Clean the trail of visible litter.  We have collected more than 1,00,000 kgs of waste since 2016.
Golden 2: Segregation At Source - Segregate all waste collected so that we do not add all this waste to the landfill.  We have diverted 50% of the waste from landfill through segregation
Golden 3: Food Composting - All our kitchen waste is composted into useful humus for the mountain soil.  All food waste is either eaten by mules or composted at source.
Golden 4: Biotoilets - All our human waste is composted at source through our specially designed dry toilet pits. 
Golden 5: Water efficient dispenser  - We have reduced our waste used per trekker by 70% through specially designed water dispenser systems.
Golden 6: Save energy - We use solar panels for our energy use at our campsites.  We are also in the process of redesigning our stove and menu to reduce the amount of gas used on our treks.
Our trekkers are a big part of us keeping our promise to leave the mountains better than we found them. 
Indiahikes trekkers do not carry anything that can harm the environment - be it wet wipes, or any packaged food on the trek.  In fact they practice a zero waste trek.
Indiahikes trekkers do not buy any packaged food in the dhabas on the trek - they do not take part in feeding the demand for packaged food 
Indiahikes trekkers clean the trails of waste using the eco bag as part of the Green Sweep Initiattive 
Indiaihikes trekkers carry their own backpack on the trek. They do not offload unless absolutely necessary
Indiahikes trekkers do not pee/poop near any water source 
Indiahikes trekkers do not stray away from the marked trail
Trekkers who sign up with us pledge to follow these practices.  When you sign up with us, you do too.
Everything you do on a trek creates an impact. The trail you trek on, the water you use, the waste you generate, how you poop, how you cook, what you eat — everything has an impact. The higher the impact, the greater the damage to the environment. 
Yet, when done sustainably, trekking is one of the most environment-friendly sports.
When you trek with Indiahikes, you trek to leave the mountains better than we found them.  This is part of our Green Trails promise.
Things Nobody Tells You About Kuari Pass Trek
The Grand Mountain Views from Kuari Pass Trek
You see Mt. Nanda Devi from Gorson Bugyal to Auli. After you cross the Gorson Bugyal, the view disappears.
This view of Nanda Devi is one top reason why I would do the Kuari Pass trek. 
Not only, Nanda Devi, you see other big mountains also, like the Dronagiri mountains. Dronagiri and Mt. Nanda Devi stand side by side. You seeNeelkanth, Chaukhamba, Hathi Ghoda all pretty close.
Do you know the story behind the naming of Kuari Pass?
The name Kuari Pass was coined in 1905. It was coined by Lord Curzon, who trekked from Ghat, Gwaldam to Kuari Pass. The trail is well known as Kuari Pass or Lord Curzon Trail now. 
Before 1905, the locals did not take this pass and were fairly untouched. The pass was untouched because of the local deity. 
Lord Curzon took this cue from the local language of what stands for Virgin land and termed it Kuari Pass. 
There is another mystery about the name of Kuari Pass. It is said that there was a Japanese traveller who attempted to climb Nanda Devi with her daughter. But, unfortunately, they disappeared on this climb. 
After multiple search attempts, the daughter was found on Kuari Pass, but the mother wasn't. Legend says that the daughter's name was Kurai and the mother's name was Nanda. Hence, the names were given to the mountains.
Did you know that mountaineering ascents to Mt Nanda Devi are banned?
The Indian army conducted an operation on Nanda Devi in 1965. The operation was led by Captain Kohli. To protect themselves from enemies, they planted some nuclear devices in the mountains. This caused a lot of avalanches and the army had to return right away.
After a few years, they visited the mountain again and tried to look for the devices. Eventually, high intel from America tried to find the planted devices. Helicopters from Europe too conducted search operations. But, these devices couldn't be found despite the search attempts. 
These nuclear devices are said to have a lifespan of a century. They can be harmful and could explode at any moment if triggered. It is said that it could affect people right up to Rishikesh and Delhi
It would be life-threatening for anyone visiting the mountain. Hence, trekking at Nanda Devi has been banned.
Other Treks like Kuari Pass Trek
Phulara Ridge Trek
The Best Ridge Trek In Our Country
Sandakphu Phalut Trek
The Unforgettable View of Four of the World's Tallest Mountains
Har Ki Dun
The Best Mix of Ancient Culture and Mountain Beauty on a Trek
Phulara Ridge Trek
The Best Ridge Trek In Our Country
6 Days
Moderate | Level 2
Sandakphu Phalut Tre...
The Unforgettable View of Four of the World's Tallest Mountains
7 Days
Moderate | Level 3
Har Ki Dun
The Best Mix of Ancient Culture and Mountain Beauty on a Trek
7 Days
Moderate | Level 3
Sign up for our much loved Weekly Mailer
We have terrific trekking tips, trek updates and trek talks to look forward to