Why Trekking in Feb is Better
Not many trekkers know that real winter sets in only in Feb in our country, making it a much better snow experience. Click here to read more.
QUICK INFORMATION ON SANDAKPHU PHALUT
HIGHEST ALTITUDE
11,930 feet / 3,636 meters
FITNESS REQUIRED
Able to run 5 km in under 35 mins before your trek. More details
WHAT TO CARRY
Up to 8-9 kgs backpack which contains .
CLOAKROOM
A cloakroom is available to keep one bag (No valuables must be kept)
HIGHEST ALTITUDE
11,930 feet / 3,636 meters
Sandakphu Phalut Trek
The Unforgettable View of Four of the World's Tallest Mountains
There is nothing else like the Sandakphu Phalut Trek. It offers the breathtaking experience of seeing four of the world's tallest peaks. Yet it is also a trek where nature and culture come together.
From Phalut, on your left is the Everest cluster, which includes the world's fourth- and fifth-highest mountains, Lhotse and Makalu. It's a once-in-a-lifetime chance to see these three majestic peaks together from a vantage point.
The "Sleeping Buddha" on your right is even more impressive. The resemblance of the massif to a sleeping human form is uncanny. The third-highest mountain in the world, Kanchenjunga, stands out as the most prominent peak in this uniquely shaped massif.
You awaken to the Sleeping Buddha from our Sabalgram campsite. The view often leaves trekkers teary-eyed.
Sandakphu-Phalut is our favourite spot in the world to view sunrises and sunsets. We have never witnessed a sunset as stunning as the one we see from Aahl. In a quirk of natural wonder, in the evening, a sea of clouds settles below Aahl. The clouds come in like waves on the sea. In this magical cauldron of clouds, the sun slowly descends. Around us, still glistening orange, are the Everest cluster and the Sleeping Buddha. These are some of the trek's most emotional moments.
Frankly, we want you to do this trek just to see the sunrises and sunsets. In our experience, we have not found any of our treks that give such spectacular sunrises and sunsets.
The Singalila National Park is, of course, a favourite among our trekkers. The bamboo and rhododendron forests there are among the densest. These forests are magnificent.
Above Samanden, there is a long section of bamboo. Walking under the canopy of bamboo trees is an experience like no other. The towering stalks of bamboo rise high above, creating a natural ceiling that filters sunlight into a soft green glow. The bamboo stalks are thick and clustered, creating the feeling of being in a secret, magical world.
In the spring, when rhododendrons bloom, Sandakphu is one of our Indiahikers' top three rhododendron treks. The showy blooms of pink, red, scarlet, and white flowers swathe the mountainside, creating a truly magical moment.
Our trek leaders have spotted the red panda in these forests once or twice. It is rare, but not totally out of the question, to spot the Himalayan black bear, red panda, and clouded leopard on this trek. The trek's Indo-Nepali culture is also something we look forward to! On the trek, our path gets in and out of Nepal all the time. Our sleeping tents are in India at some of our camps, and our kitchen tents are in Nepal!
Our trek leaders don't want to leave this place! They love this cultural mix. The local families who run the tea houses are known for their warmth and friendliness. When you walk into one of the tea houses, you are greeted with a warm cup of tea and a friendly smile! The Buddhist culture is ever-prevailing.
The cuisine is a fusion of Nepali and Tibetan. Bhukiya roti is a fantastic, flavourful bread that we adore. The homemade fruit jams go superbly well with it. On the other hand, we love the Nepali Thukpa! It is very different from the thukpa that we get in our cities. Don't forget to take the Dalle Khursani, one of the world's spiciest chillies, back home. The bamboo shoot pickles and Churpi (yak cheese) complete your list of souvenirs.
The Sandakphu-Phalut trek is a spiritual journey towards the Sleeping Buddha. But what comes with it is a chance to observe a rare culture, a bamboo and rhododendron forest like no other, and sunrises and sunsets no one has ever seen.
Sandakphu Phalut Videos
Recommended Videos Before Going For The Trek




Quick Itinerary
A route map of the Sandakphu - Phalut trek
Drive from NJP / Bagdogra to Sepi
Transport from NJP Railway Station / Bagdogra Airport will be arranged at 9.30 AM from NJP and at 10.30 AM from Bagdogra. One way costs Rs.6,500 per vehicle (5-6 seater). Trekkers share this amount. You will reach the base camp, Sepi by 6.00 PM.
Alternatively, you can opt for the pick-up from Darjeeling near Keventers Milkshake Shop at 12.30 PM. This costs Rs.4,000 per vehicle.
Trek from Sepi to Samanden
Trek Distance: 14 km | Trek Duration: 7-8 hours | Altitude Gain: 6,400 ft to 7,760 ft
Trek from Samanden to Molley
Trek Distance: 10 km | Trek Duration: 7 hours | Altitude Gain: 7,760 ft to 11,220 ft
Trek from Molley to Sabargram via Phalut
Trek Distance: 15 km | Trek Duration: 7-8 hours | Altitude Gain and Loss: 11,220 ft to 11,450 ft via 11,810 ft
Trek from Sabargram to Aal
Trek Distance: 12 km | Trek Duration: 7 hours | Altitude Gain: 11,450 ft to 11,570 ft
Trek from Aal to Gurdum via Sandakphu
Trek Distance: 10 km | Trek Duration: 7 hours | Altitude Gain and Loss: 11,570 ft to 7,395 ft via 11,930 ft
Trek from Gurdum to Sepi. Drive from Sepi back to NJP Railway Station / Bagdogra Airport
Trek Distance: 4 km | Trek Duration: 3 hours | Altitude Loss: 7,400 ft to 6,400 ft
Drive Distance: 130 km | Drive Duration: 7 hours | Drop off Time: 8.30 pm
Indiahikes will arrange transport from Sepi. One way costs Rs.6,500 per vehicle (5-6 seater). Trekkers share this amount. You will reach NJP Railway Station / Bagdogra Airport.
Alternatively, you can opt for the drop at Darjeeling near Keventers Milkshake Shop. This costs Rs.4,000 per vehicle
Please note: The distance between campsites may vary by 100 meters depending on weather conditions and your route. The altitude may also vary by 100 feet for similar reasons.
IMPORTANT POINTS
➤Documents required: It is mandatory for trekkers to carry a copy of their photo ID for entry at forest check posts on the trek. These documents will be part of the Safety Check-in done by the trek leader when you arrive at the base camp.
➤Stay facility: At the base camp, your stay will be arranged in lodges. On the trek, you will be staying in tea houses on all the days except for two days, at Molley and Sabargram, where you'll be staying 3 in a tent. Do not bring any packaged food, tags from your new clothes, or any waste with you. We follow a Dustbin Free Zone and No Wet Wipes Policy at our base camps in line with our spirit of Green Trails.
➤Cloakroom facility for excess luggage: We have a cloakroom facility at the base camp for excess luggage. Do not leave behind any valuables in the cloakroom.
A route map of the Sandakphu - Phalut trek
PRO-TIPS
Onward Travel
There are two ways to reach your pick-up point -- reach NJP railway station by taking a train, or reach Bagdogra airport by taking a plane. If you cannot reach the pick-up point before 9.30 AM on Day 1 of the trek, plan your travel in such a way that you reach NJP / Bagdogra the previous day (Day 0) and stay for the night.
If you're reaching Darjeeling, make sure you are there at Keventers Milkshake Shop before 12.30 PM on Day 1 of the trek.
Return Travel
While returning, you will reach NJP / Bagdogra by 8.30 PM. Plan your travel any time after 9.00 PM from NJP railway station / Bagdogra airport.
Download the GPX file for your Sandakphu Phalut Trek
We go to great lengths to ensure you have a safe trek. So here's a GPX file to help you navigate without getting lost.
Sandakphu - Phalut is Best Discovered Through Pictures
The sunrise from Sabargram stays with you for a long time. You see a sea of clouds below you, while the sunrise paints them with bright orange.
Picture by: The Indiahikes Team
Sunrise from Phalut during Winter Season
Teahouses and Campsites at a Glance
At Indiahikes, we are very particular about choosing terrific campsites. For the Sandakphu - Phalut trek too, after a lot of back and forth, we have settled on these terrific campsites, which trekkers have come to love.
Beautiful teahouse in quaint Samaden Village. Trekkers stay here on Day 2 of their trek. Picture by Harsh Chhadva
Alpenglow on Sleeping Buddha is a mesmerizing view you don't want to miss. The picture was taken from the Sabargram campsite by Sandip Roy.
Molley campsite covered with fresh snowfall . Picture taken by Dhaval Jajal
What I Like and Don't Like About the Sandakphu - Phalut Trek
What I Like About the Sandakphu - Phalut Trek
Know Your Trek
We have always wanted trekkers to be well-informed before they go on a Himalayan trek. Knowledge is the difference between a safe trek and a dangerous one. It's also the difference between a wholesome experience and a superficial experience.
Use this section to learn about the Sandakphu - Phalut trek. It has in-depth information about each day of the trek, what to expect, and how you need to prepare for it. Many years of expertise have gone into this content. Trekkers find that extremely useful.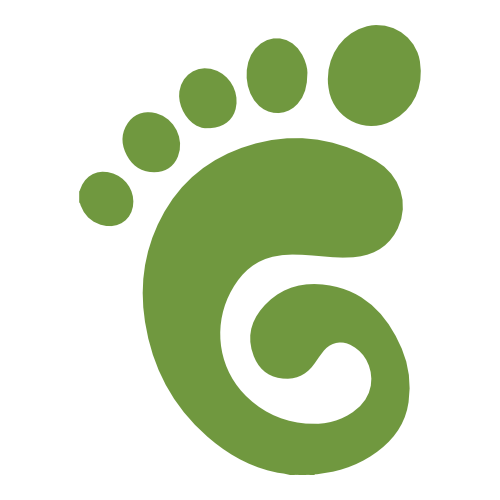 Leaving the mountains better than we find them
At Indiahikes, we focus on bringing in new practices that can reduce our impact on the environment.  This is done through constant R&D.  Once these new practices are implemented we focus on achieving the results consistently on all our treks. You will see this as part of our G6 practices. 
Golden 1: Green Sweep - Clean the trail of visible litter.  We have collected more than 1,00,000 kgs of waste since 2016.
Golden 2: Segregation At Source - Segregate all waste collected so that we do not add all this waste to the landfill.  We have diverted 50% of the waste from landfill through segregation
Golden 3: Food Composting - All our kitchen waste is composted into useful humus for the mountain soil.  All food waste is either eaten by mules or composted at source.
Golden 4: Biotoilets - All our human waste is composted at source through our specially designed dry toilet pits. 
Golden 5: Water efficient dispenser  - We have reduced our waste used per trekker by 70% through specially designed water dispenser systems.
Golden 6: Save energy - We use solar panels for our energy use at our campsites.  We are also in the process of redesigning our stove and menu to reduce the amount of gas used on our treks.
Read this special story of hope from the remote town of Bijanbari in Darjeeling.
Our trekkers are a big part of us keeping our promise to leave the mountains better than we found them. 
Indiahikes trekkers do not carry anything that can harm the environment - be it wet wipes, or any packaged food on the trek.  In fact they practice a zero waste trek.
Indiahikes trekkers do not buy any packaged food in the dhabas on the trek - they do not take part in feeding the demand for packaged food 
Indiahikes trekkers clean the trails of waste using the eco bag as part of the Green Sweep Initiattive 
Indiaihikes trekkers carry their own backpack on the trek. They do not offload unless absolutely necessary
Indiahikes trekkers do not pee/poop near any water source 
Indiahikes trekkers do not stray away from the marked trail
Trekkers who sign up with us pledge to follow these practices.  When you sign up with us, you do too.

Everything you do on a trek creates an impact. The trail you trek on, the water you use, the waste you generate, how you poop, how you cook, what you eat — everything has an impact. The higher the impact, the greater the damage to the environment. 
Yet, when done sustainably, trekking is one of the most environment-friendly sports.
When you trek with Indiahikes, you trek to leave the mountains better than we found them.  This is part of our Green Trails promise.

Why Fitness Matters on Sandakphu-Phalut Trek

On Moderate treks, you walk for about 6-8 km each day. The ascents and descents could get steep. The maximum altitude will range between 13,000 ft to 14,000 ft. You'll come across tricky patches frequently (like snow or scree), which require you to navigate with a certain amount of caution. There might also be small stream/river crossings.
Your goal is to 5 km with an intention to finish within 35 minutes.
Note: If you are above the age of 58 years, you'll also need to submit your Treadmill Test within 7 days of registration.

Things Nobody Tells You About Sandakphu - Phalut
Did you know that Sandakphu is the most culturally rich trek?
As compared to any other trek, here you observe the local culture very closely. When you stay in tea houses, it takes you close to their culture. You get to witness their lifestyle, cooking, and so much more. Make sure to try out the bamboo shoot pickles at any of our campsites.
Colourful Houses of Samanden and Sepi
The people here take excellent care of their homes. There are aesthetic designs and vibrant colours on the houses. They make sure the houses are filled with flowers and create a welcoming vibe.
A Story about Darjeeling and its People
There was a war between Nepal and Sikkim. Darjeeling used to belong to Sikkim. But during the war, Darjeeling was conquered by Nepal. So people from Nepal moved into the Darjeeling area.
During that time, Britishers were also coming in. Out of fear, Nepal gifted Darjeeling to the Britishers so that they don't attack Nepal. This was why Nepal was never conquered by Britishers.
The Nepali people who moved into Darjeeling are called Gorkhas. Even though Nepal is described as a Hindu country, the culture in Darjeeling is primarily Buddhist. They bring along with them the old Tibetan culture.
At certain places, you'll find 5-coloured flags planted. These flags are placed in areas that are recognized as holy or monumental. The 5 colours signify earth, water, air, fire, and space. The people believe that their prayers are carried far away when the wind blows, and the flag flutters.
Sign up for our much loved Weekly Mailer
We have terrific trekking tips, trek updates and trek talks to look forward to